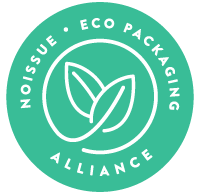 One of the most wonderful things about art is that there are no boundaries in creating it, and that a singular piece of art can form deep, meaningful connections between artist and onlooker. One other amazing thing? That art can be a force for good!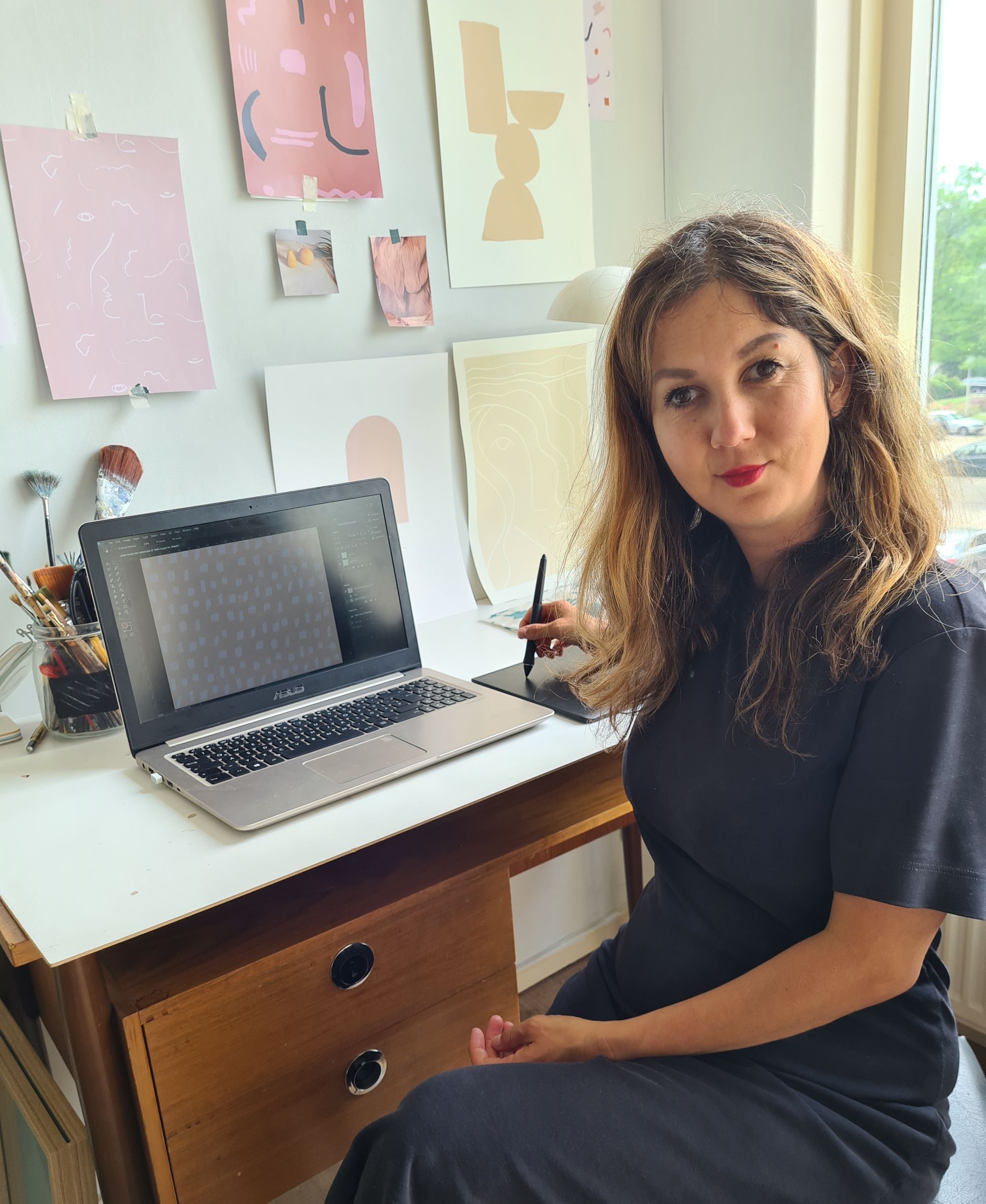 It's something that Dinah Smutny completely understands. Based in the Netherlands, Dinah is an artist and surface pattern designer of German origin with a passion for two things: minimalist illustration and a sustainable lifestyle! She combines those two passions to create beautiful and unique pieces that she packages in earth-friendly ways — with the help of her equally beautiful noissue Tissue and Cards!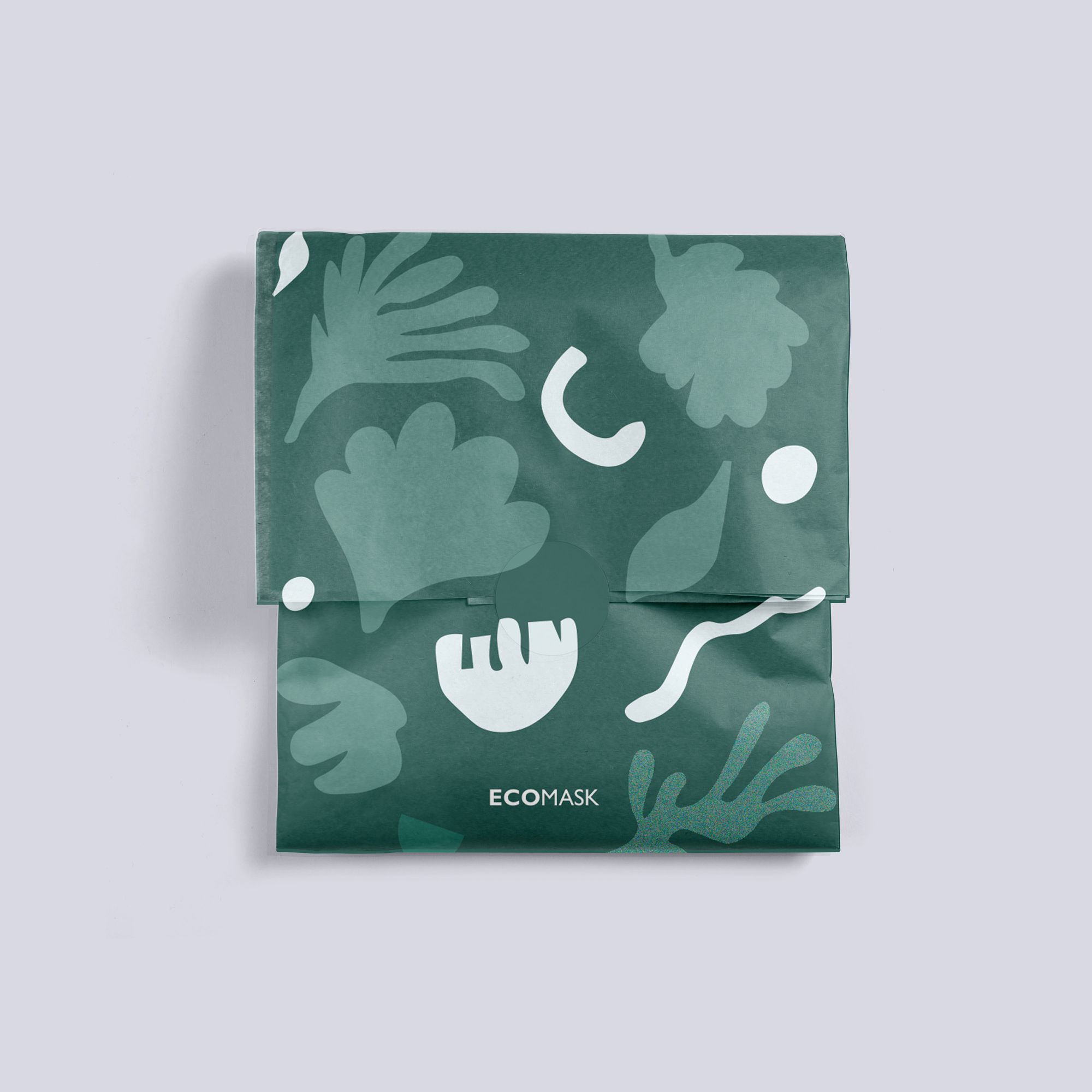 In looking through Dinah's art gallery, one would likely get an immediate sense of calm and harmony, with many of her pieces featuring muted color palettes affixed into balanced patterns. And that certainly isn't mere coincidence! As an artist, Dinah favors soft, muted colors and abstract forms, and many of her surface designs for textiles, wall decor, and many other mediums feature her unique brand of beautifully minimalist illustrations.
Dinah works with a sense of purpose as a creative.  In the other aspects of her business, she makes it a point to work with conscious and ethical labels to help contribute to an overall more sustainable lifestyle!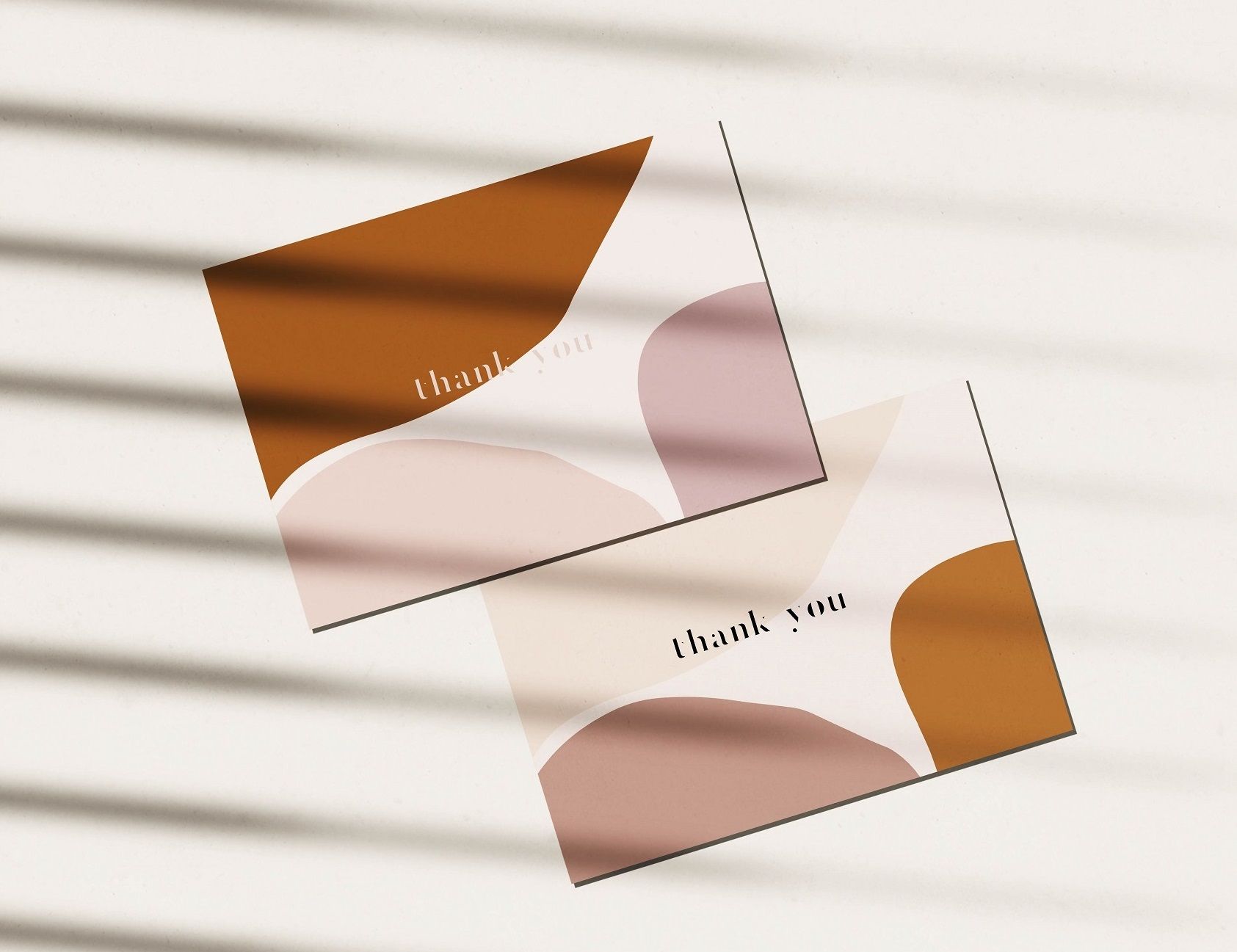 "As a freelance surface designer I work with conscious, purpose-driven labels, aiming to contribute to a more beautiful and sustainable way of living."
Sustainability had always been of paramount importance to Dinah, and long before she'd set on the groundwork of building her brand as an artist, she'd always had a passion for working with sustainable materials to craft her own artistic style! She's also constantly experimenting. Recently, she created a series of pieces that were screen printed with her own natural homemade inks! Seeing her works come to life — whether in the form of screenprints, packaging, or wall decor — is always incredibly fulfilling, especially when they're executed in as sustainable means as possible! It's this specific feeling that inspires Dinah to keep going and fulfill her mission of creating minimalist, abstract art with a heart for eco-consciousness. As her brand continues to grow, Dinah also hopes to one day hold workshops for other aspiring artists in natural ink making and dyeing!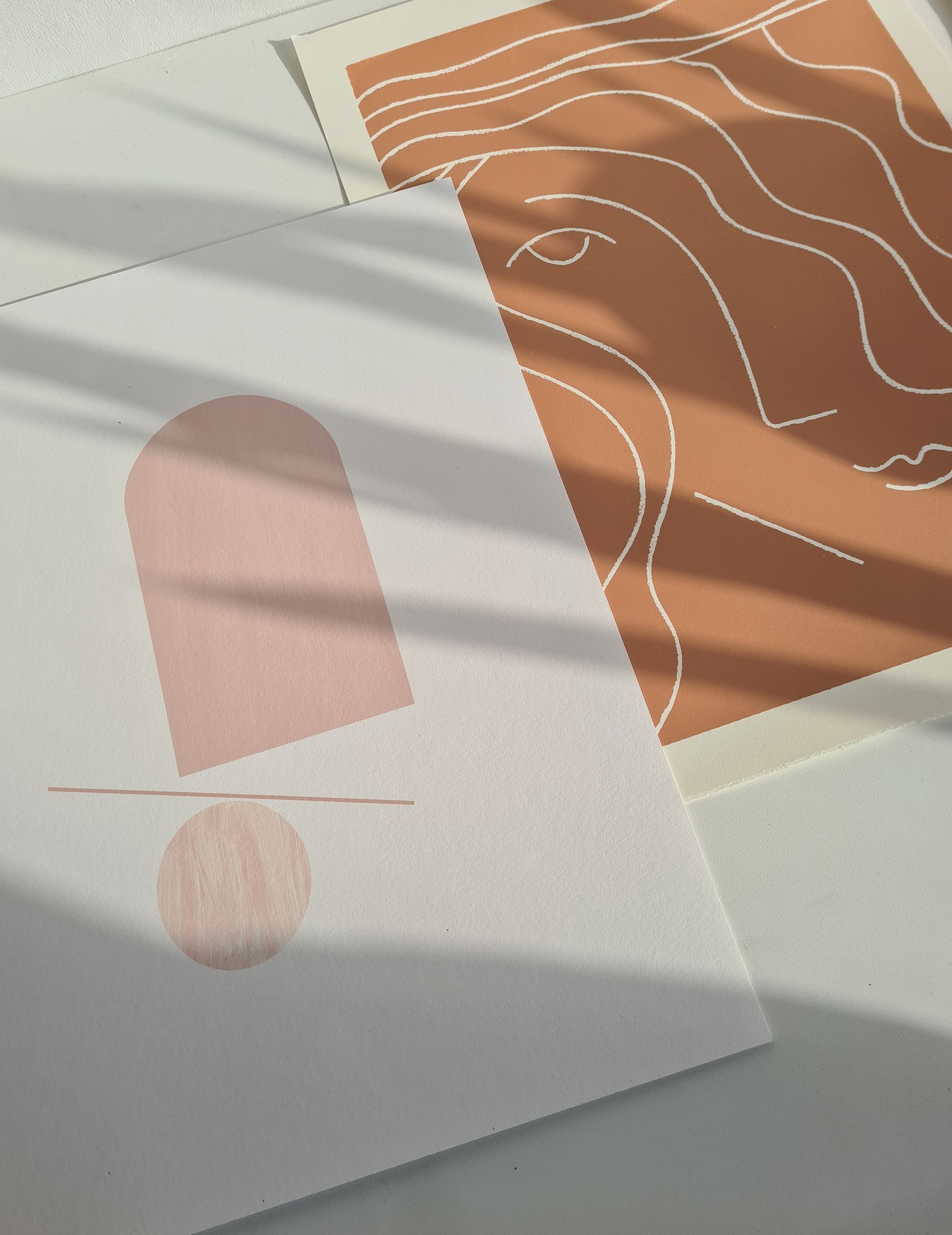 With sustainability being the focal point of her studio, deciding to use sustainable packaging with noissue was simply a no-brainer! As a small business owner, Dinah also recognizes her responsibility to be a force for good and inspire others within the art community towards designing sustainably.
"I think it is so important as a Designer to be a role model in sustainable designing, and if packaging can be fun and sustainable, what more do you want?"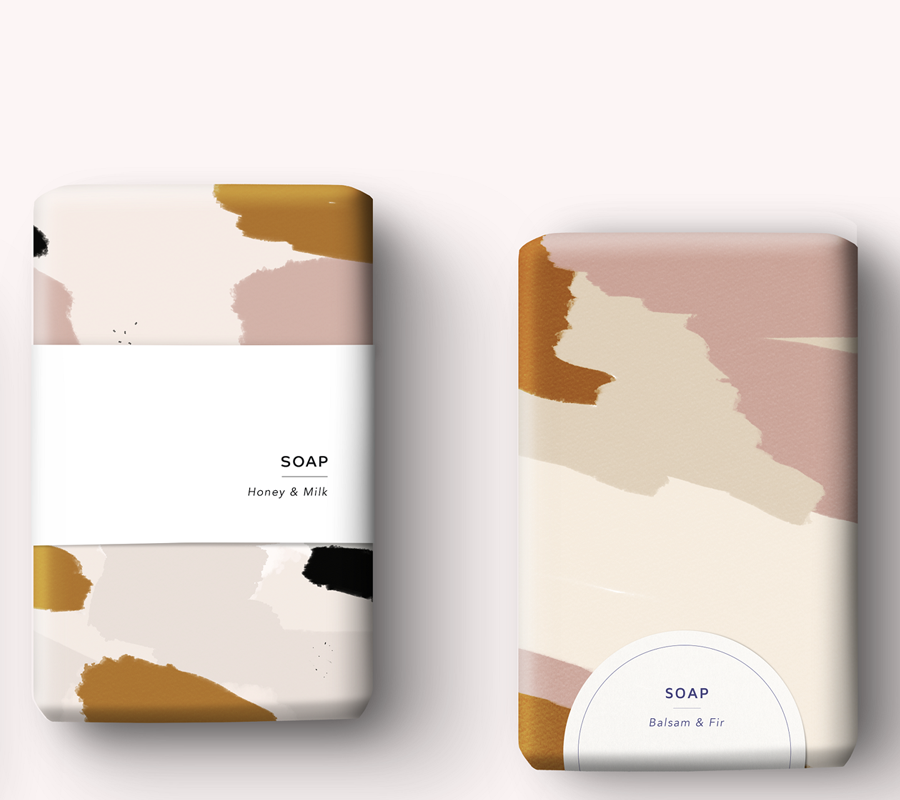 With her unique designs that have environmental consciousness at the core of their creation, Dinah's pieces are wonderful all on their own. But what also makes them so special are the pieces themselves! As Dinah describes, her patterns are a unique combination of abstract, soft, poetic, bold, and minimalist, and within harmony of one another, and she often combines traditional methods with digital media. She also incorporates sustainability in every stage of her creative process as much as possible, and all of this combined creates a style that's entirely and undoubtedly hers.
Dinah's most significant piece of advice for other artists who also hope to make their own marks is to build relationships. More specifically, to be build relationships with other brands and labels that share the same values. Finally, she also underscores the importance of taking time to experiment in order to craft your signature and process as an artist!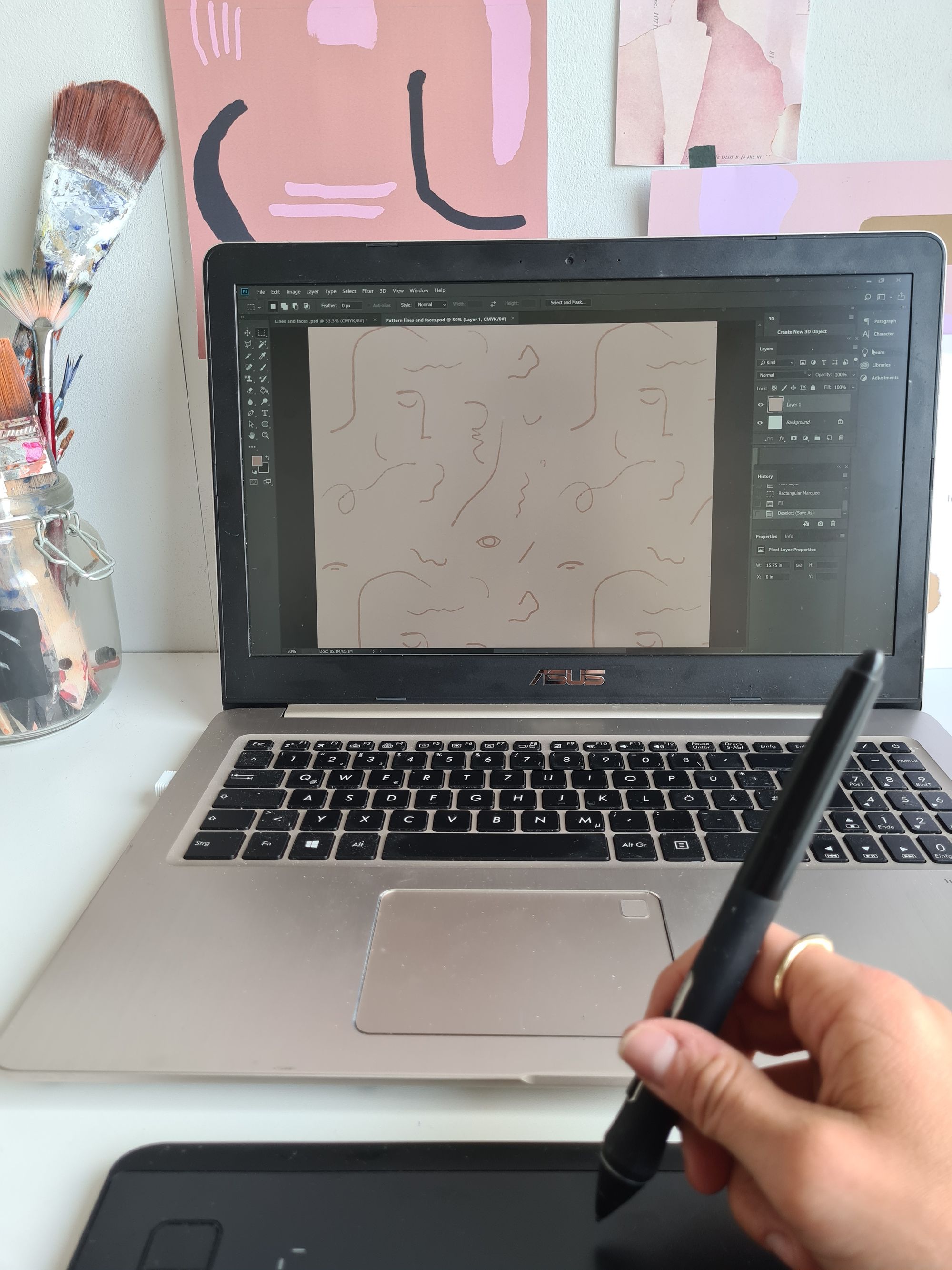 Beautiful art and illustrations that push boundaries and are a force for good to the planet? Now that's the best kind of impact!
---
Find more of Dinah Smutny here:‌‌‌‌‌
‌‌‌‌‌‌‌‌
Website: dinahsmutny.com
‌Instagram: @dinah.smutny
Like this story? Tell us yours! Share your brand story and love for your custom packaging and get a chance to be featured on the wrap! If you're a noissue customer and are interested, you can join the Eco-Alliance by clicking here and answering a few questions here.
Questions? Email us at ecoalliance@noissue.co