From trendy tissue paper to tape that'll impress in every unboxing, noissue has you covered on custom and sustainable packaging! Don't settle for boring this holiday season. Uplevel your Christmas gifts with beautiful, branded, and eco-friendly packaging! See more creative packaging ideas for this year's holiday presents here.

There's no doubt that a bunch of fresh flowers can instantly brighten up someone's day. But despite their glorious mood boost, once flowers get suitably droopy, their time is up. Talk about bittersweet. But what if there was a way to make happy blooms last forever? 💐
Say hello to dried florals, house plants and arty arrangements that last and last. Certain to brighten up any plant lover's day, these perfect gifts allow your loved ones to enjoy them for longer, which also means they're a more cost-effective alternative to fresh flowers. Talk about a stylish and sustainable trend we totally dig!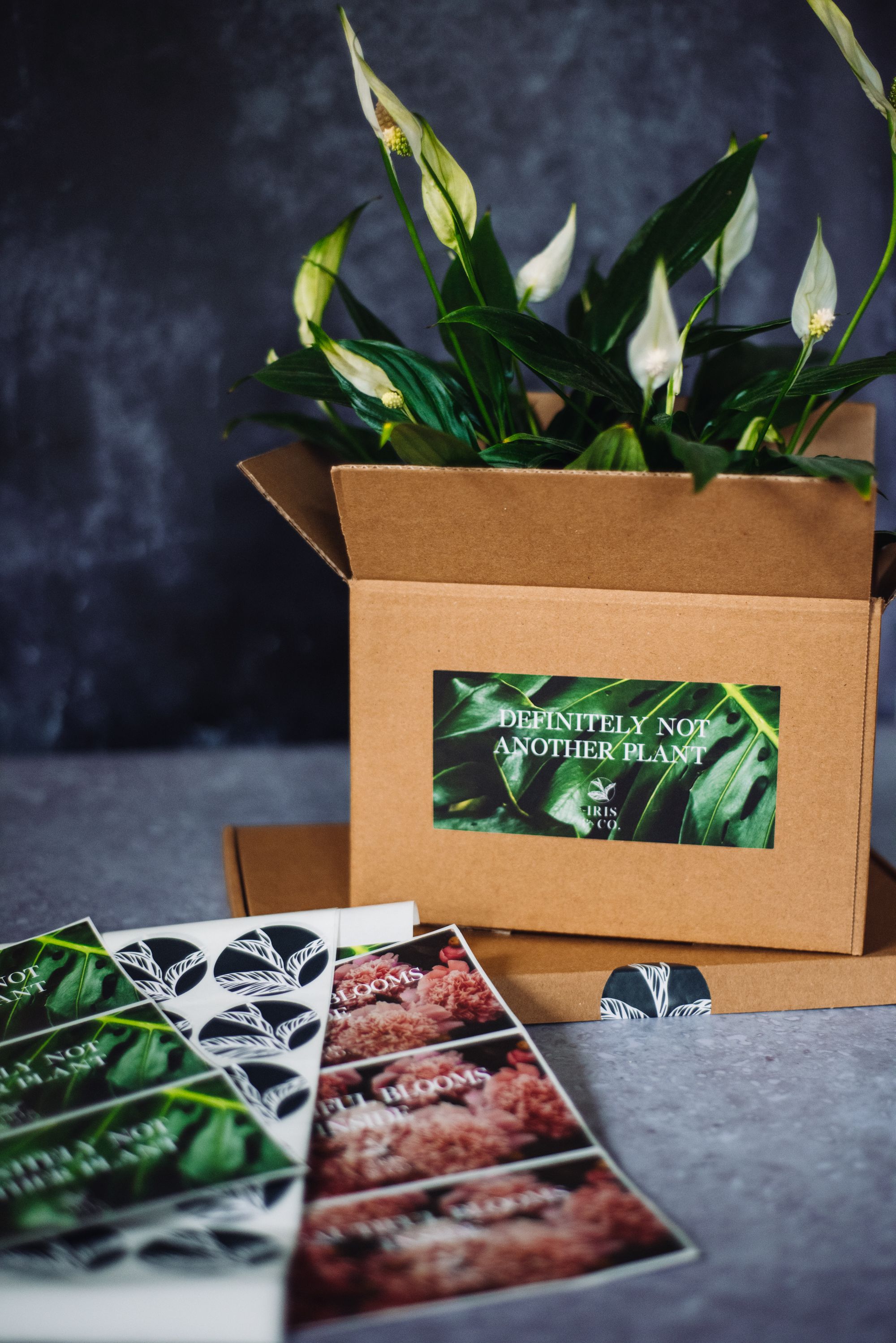 Speaking of sustainable – the noissue customers that we've compiled into this guide are all committed to protecting their stalks in packaging that won't the earth! These eight businesses are planting and nourishing sustainable habits, starting with packaging that's compostable, recyclable, and reusable. These brands are a breath of fresh air with incredible and earth-approved unboxing experiences using custom noissue Tissue, eco-friendly Mailers, and recycled Boxes!
From huge classic bouquets to small and stylish tokens of love, dried flowers and floral artworks come in many wonderful styles. Quirky, playful, dramatic, there's sure to be the perfect petal for everyone.
Give the gift of everlasting beauty this holiday season! Here are some brands that make choosing brilliant blooms for your best buds a piece of cake.
Florals by Blush

Flowers that don't wilt away are a gift that keeps on giving throughout all seasons. Not sure about the idea of dried petals? Just check out the florals and foliage on display at Florals By Blush and prepare to fall in love. This Aussie brand stuns with their drop-dead-gorgeous Everlasting Arrangement in Medium Pale Pink. A classic blush that lasts forever, and ever – and come wrapped in the prettiest pink noissue custom Tissue, too. Perfect!
Florals by Blush also teaches others the art of dry flower arrangement through their incredible workshops. Attend or host one yourself and immerse into a relaxed floral wonderland, by learning simple floristry skills for any level of experience. Now there's a great date night idea!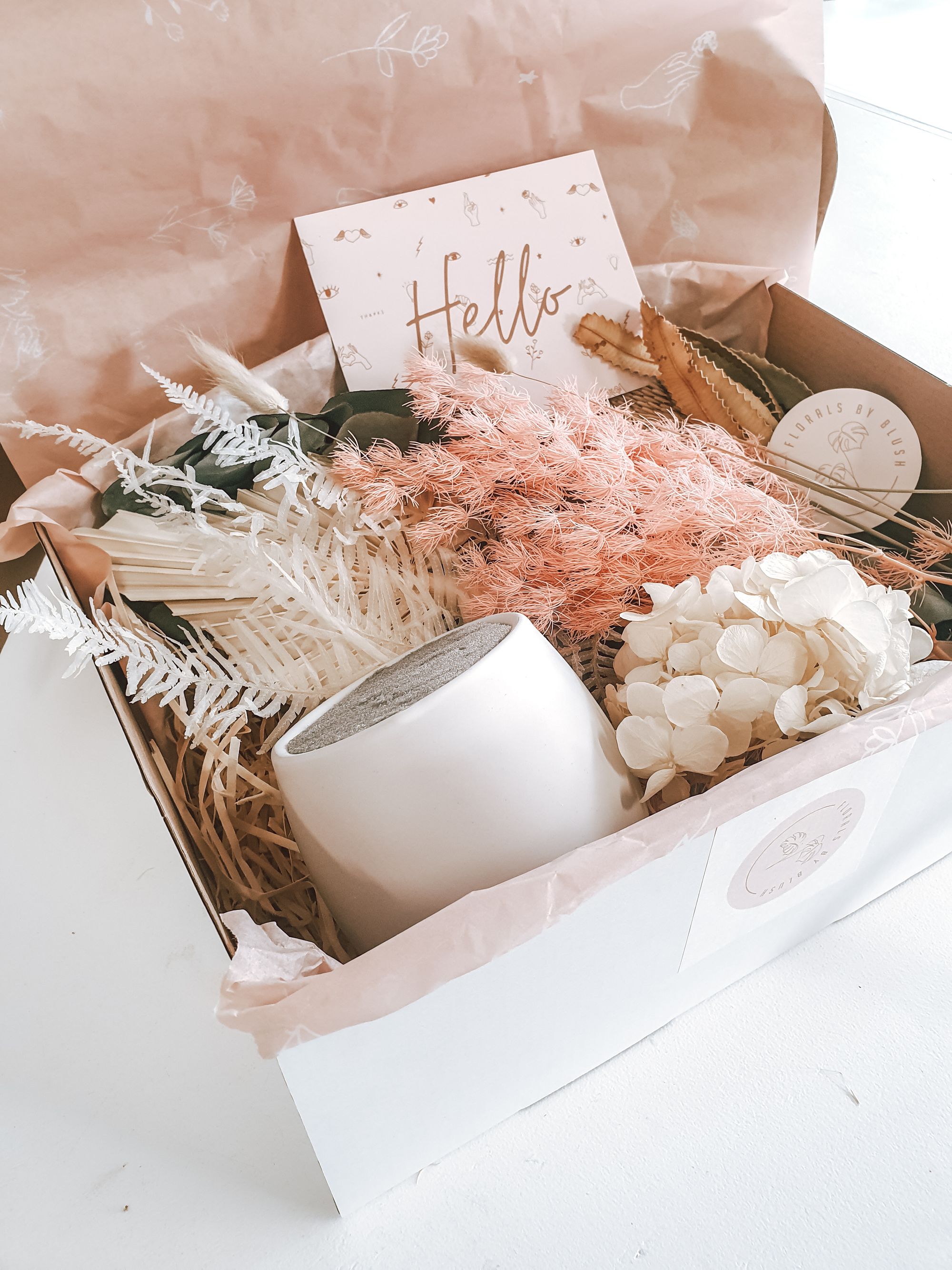 Leaf Supply

Is your gift recipient more of a plant person? If it's more foliage than florals that you're after, then look no further. Leaf Supply is the place to go for all your indoor plants & plant accessory needs. Based in Sydney, Australia, they believe that life is better when surrounded by nature and encourage everyone to create their own indoor jungle. And because they're mission is rooted in loving plants and the environment, Leaf Supply turns to their trusty noissue Tissue to ensure an earth-friendly unboxing experience!
Seeing as houseplants have the amazing ability to transform any room they live in into a tranquil and relaxing space, it's important to know how to keep them green and gorgeous. Check out Plantopedia – the perfect manual for any budding plant parent who wants to create a little oasis in their home. With plant profiles alongside tips and tricks to keep them flourishing, it's the perfect gift for any green-fingered friend. Pot it like it's hot!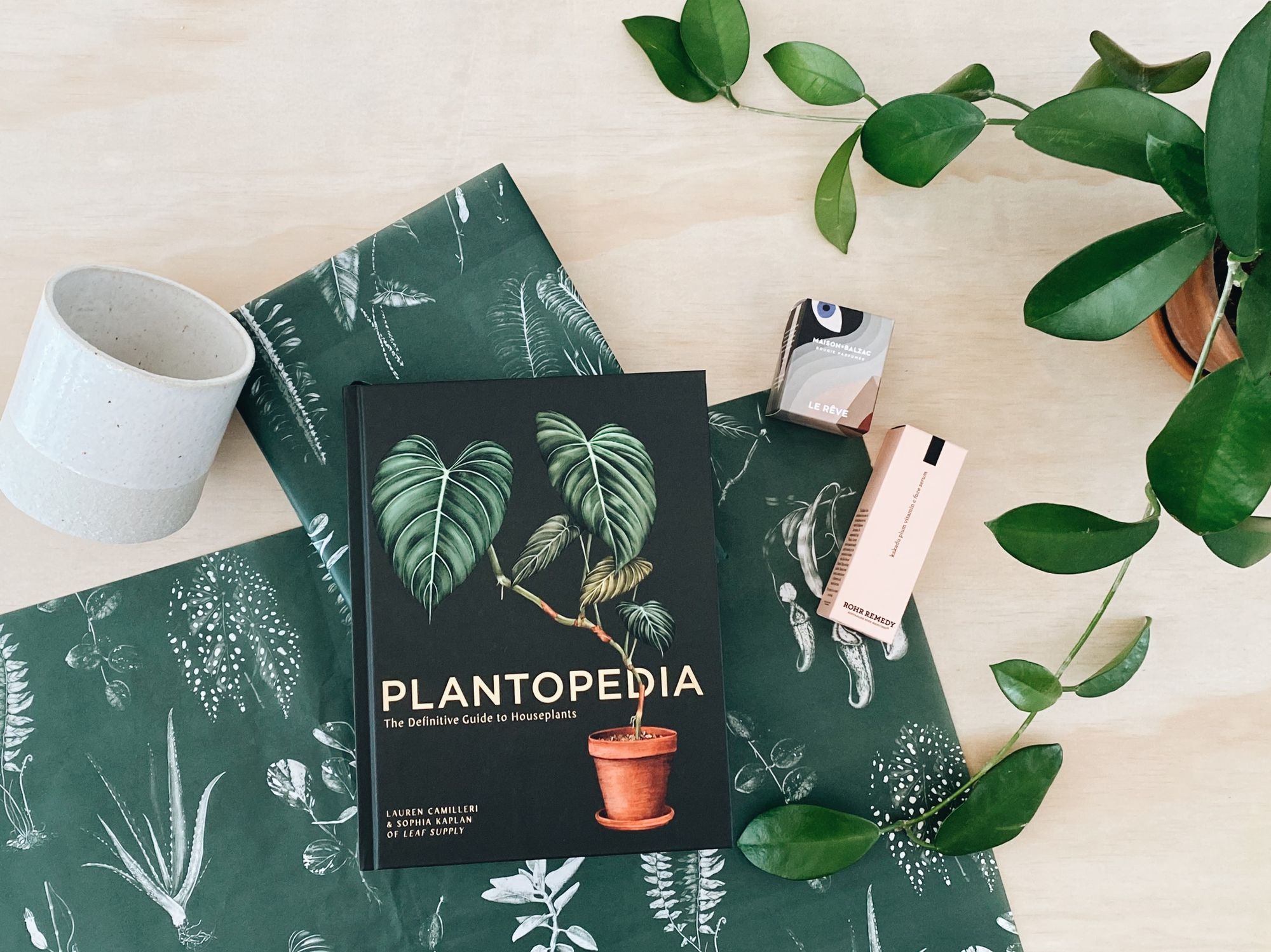 Cherish Floral Preservations

Now here's how to show off flowers in style. Preserved flowers showcased in bio-resin blocks become 3D statement pieces of all shapes, sizes and colors! Cherish Floral Preservations use their customers special bouquets to create art that's unique to each and every order. By creating customized preserved flower bouquets, you're sure to receive a piece of art to be adored for years to come.

We're rooting for this creative Canadian brand. From beautiful displays to everyday pieces, Cherish transform and preserve flowers at the peak of their bloom to ensure they stay vibrant. Cherish packages every order in branded noissue Tissue topped off with compostable Stickers and soy ink-based Stamps for a gift that goes above and beyond, aesthetically and sustainably. Now that's flower power with a difference.
Iris & Co

Here is something sure to stop anyone in their tracks. British brand Iris & Co are total bosses when it comes to plants, plant accessories, and dried floral arrangements. Taking their arrangements to new heights, their products are real feasts for the eyes!
Check out their dried flower gift bouquet – the vivid tones in this arrangement are to die for! Plus, it is literally called the "You Mean the World to Me" bouquet, thus making the ideal gift for that all-important person in your life. And when your package arrives, peep their "Definitely Not Another Plant" noissue Sticker, which we can totally relate to. Looking like something straight out of a retro movie, we are just obsessed.
Framed Florals

We can't be-leaf how gorgeous these frames from floral artist Lacey Porta of Framed Florals are! Her modern take on flower preservation based in Brooklyn, NY, was inspired by the indecision of what to do with her own wedding bouquet. Five years later, she has saved hundreds of blooms from the trash and transformed super-special florals into everlasting masterpieces.
Beautifully minimal, these framed flower arrangements are available pre-made (with new frames added monthly on the 1st!) or can be made from your noteworthy bunches post-event. What better way to freeze a special moment in time, forever? Framed Florals also protects their orders in custom noissue Tissue, which make for the perfect partner in unboxing these preserved petals!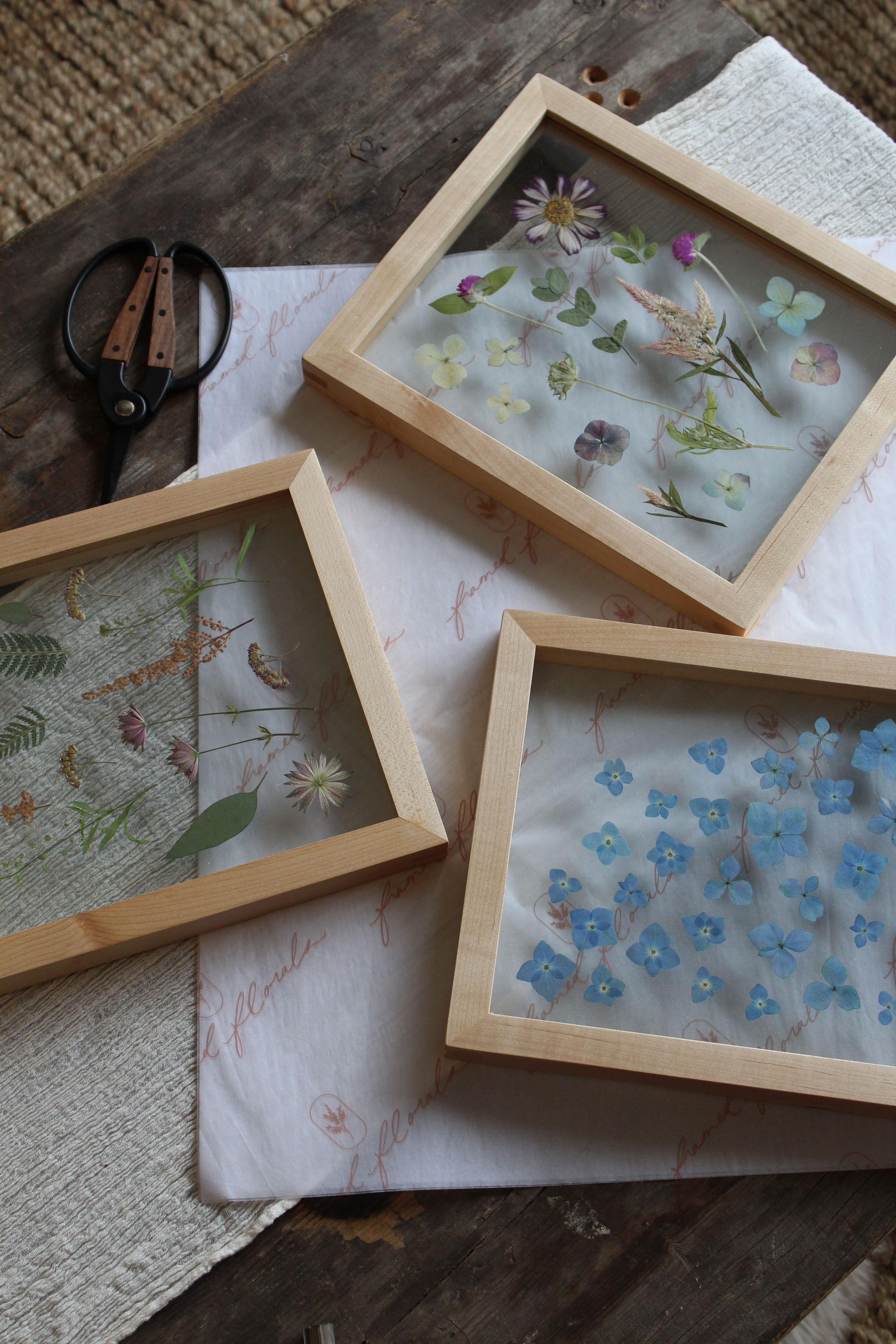 East Olivia

Is there anything as frilly or as elegant as pampas grass? It's a key ingredient to add depth to bouquets, and an awesome extra with larger bunches is that they can be swiftly separated into smaller sections, giving pops of color around all areas of your home. The bigger the better, right?
Using pampas mixed with cute-as-a-button bunny tails, this gorgeous little number from New York City-based brand East Olivia brings perfect pink with a pop! Part of their Forever Floral Collection, we love the knockout blush tones that will add dramatic height to any interior design style. Add some of East Olivia's matching noissue Tissue, Tape and Stickers to your gift for complementary completion and voila, talk about flower power!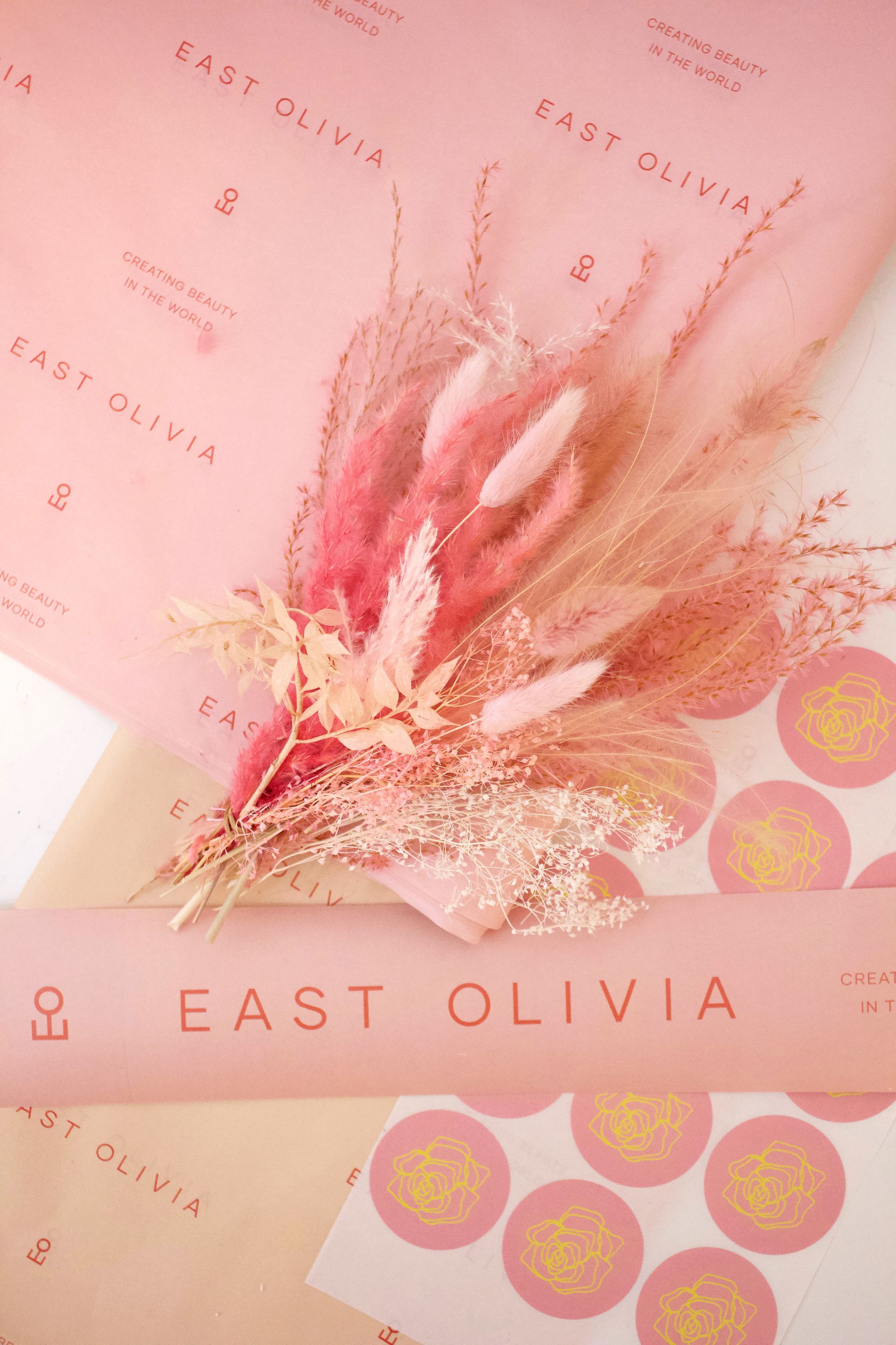 Tumbleweed Floral Truck

Classic hues of browns and creams fit any home decor or style, and catch the eye of all people no matter their age or taste or gender! Just have a quick eyeball of Tumbleweed Floral Truck's  One of a Kind Everlasting arrangements. Stunning and tasteful, this arrangement features classic muted colors in an understated display of sophistication.
Their bouquets are arranged in beautiful modern vases wrapped in elegant and eco-friendly noissue Tissue, making the perfect floral fixture, for any home, for any lucky gift-getter! Also on the Tumbleweed menu? Wreaths, styling bundles and wearable preserved floral arrangements. The possibilities are endless!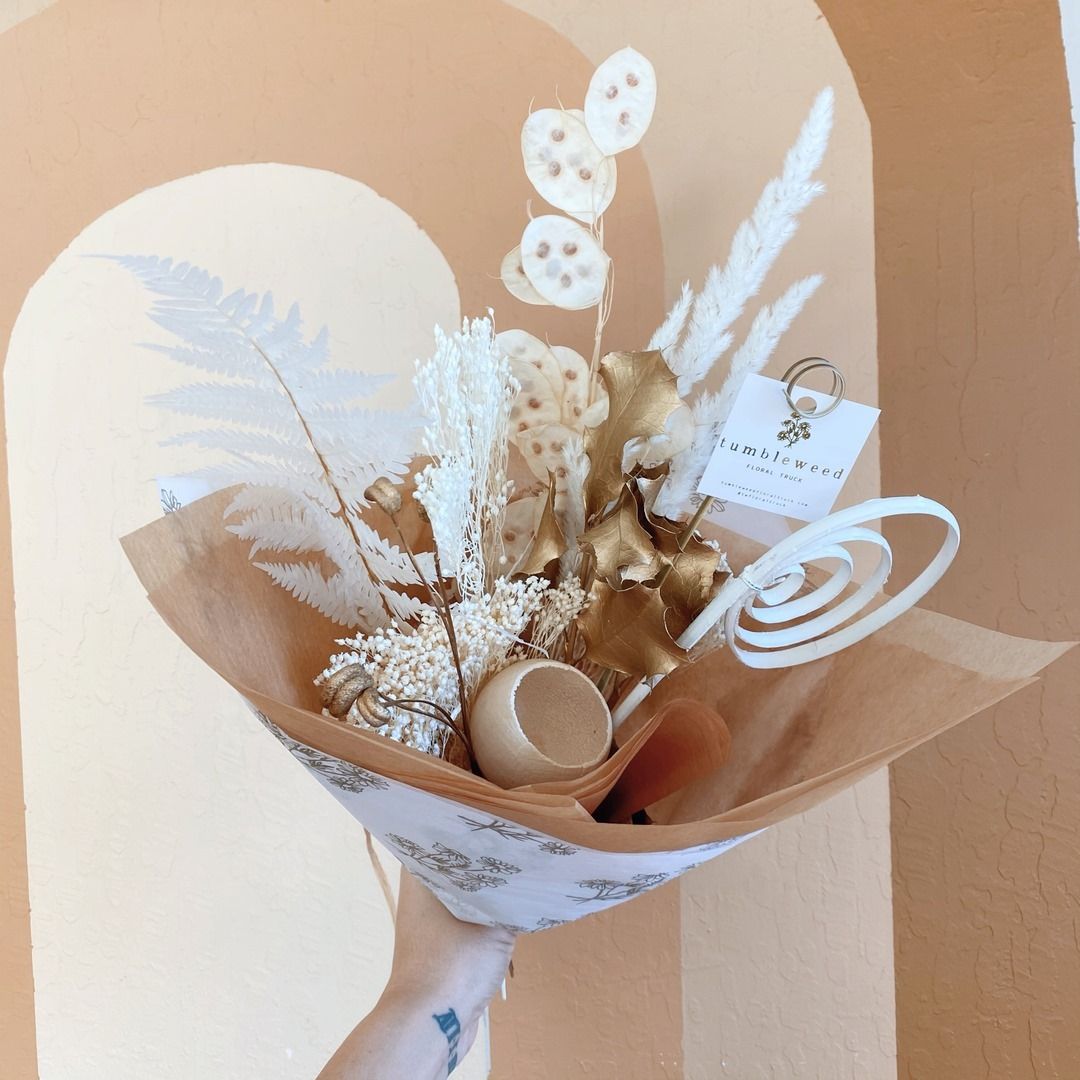 Haus of Stems
Not one to grow with the flow? Or maybe you're looking for something totally unique for an equally distinctive person? Haus of Stems is a botanical art studio in Los Angeles, that creates one of a kind, iridescent pieces for both florists and private flower lovers.
They may look out of this world, but these guys are real, live, plants that are packaged with custom noissue Tissue and Tape to preserve their prettiness. Pure artistry made from nature's own piece of art, these show-stopping anthurium stems are handpicked and hand-painted to enhance their natural splendor. Check out the 6 Stem Flights – six stunning and refreshing stems that are a world apart from a bunch of flowers bought at the supermarket!
🎁  Wrapping it up

With so many of the fresh flowers we buy being imported from other countries, buying dried florals or those that last longer is a super eco-friendly way of saying 'I love you' to family, friends and the environment. Most are 100% natural and thus biodegradable, and last years with the correct care and attention. Waste not, want not, why not?!
And that applies to your present packaging, too! Custom and sustainable packaging for the holidays can be done in a petal pluck. Pick up some stunning Tissue and Stickers to top off every gift with an eco-friendly touch, or take things up a notch with recyclable custom Boxes that'll take care of creating a memorable unboxing experience.

Don't forget to check out The Wrap and follow us on Instagram for more gift guides that are sure to make this holiday season a breeze. Spread some joy!