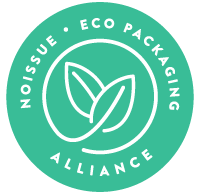 Grief can inspire you to do a lot of things. For one, it can help you make art by boosting your creativity. History has proven that over the years, where artists take their emotions as muses to create exquisite masterpieces.
For Nina, she finds this true enough in what she's been through when the loss of a loved one became her biggest inspiration and encouraged her to create Dragons' Garden.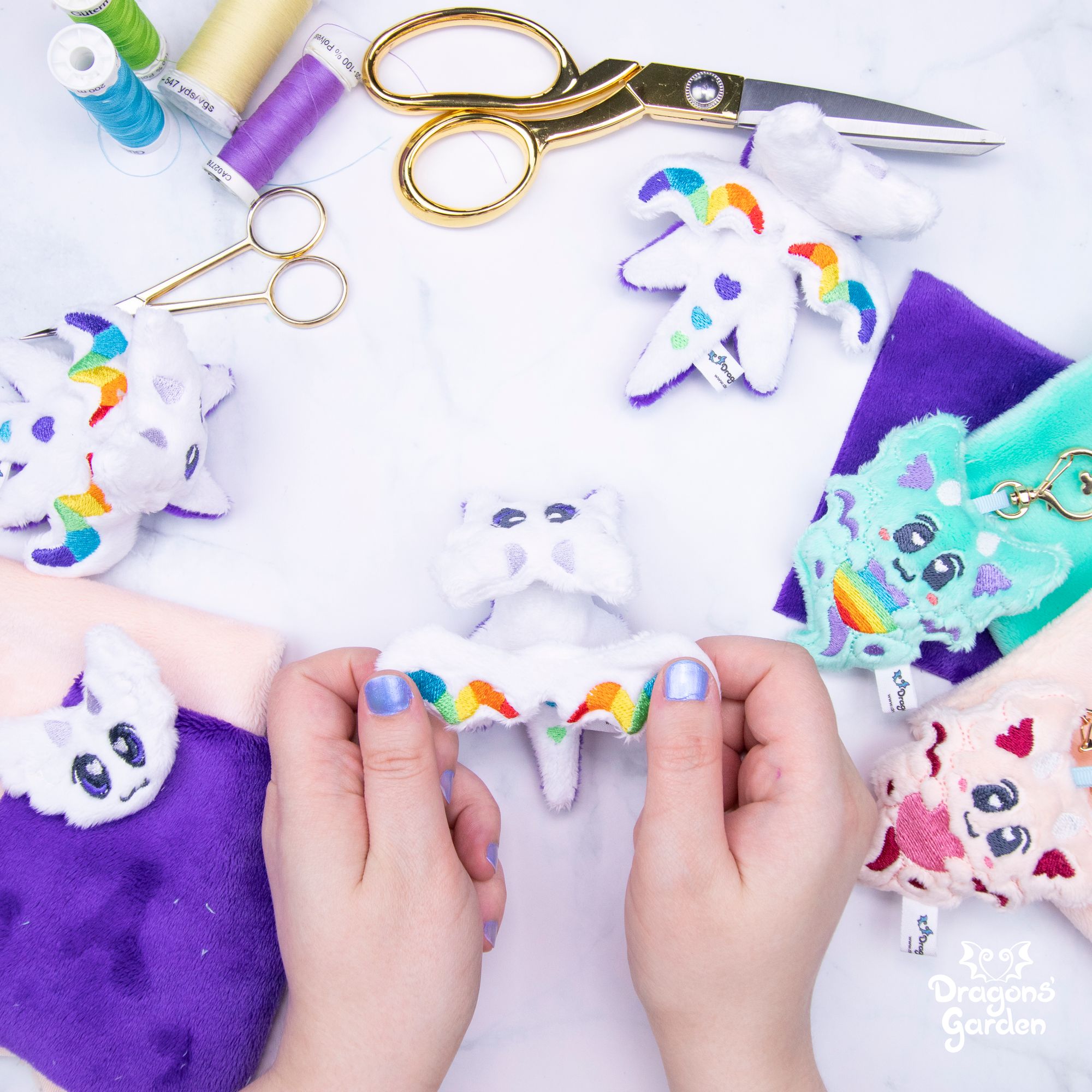 "Hello! We are the Dragons of Dragons' Garden. Incredibly cute, fluffy and the best helpers to our maker, Nina. She works very hard to make sure every adventurer gets their own unique Dragon companion and even teaches other aspiring crafters how to make plushies! There is a lot of fun in the Garden, but the best things are our behind the scenes adventures!"
With Nina's pet passing away without warning, she took the heartache and used it to fuel her creativity. Her Dragons became her companions and comforted her in many ways.
"We are very low maintenance as all you have to feed us is sweets!"
The artist fell in love with the process of bringing her drawings to life, taking care of each step of the process, learning, and experimenting every day. But since she could not keep all the beautiful creatures, she decided to share the joy and help people feel less lonely all around the world. These Dragons become the reminder of the simple joys in life and bring comfort during tough times.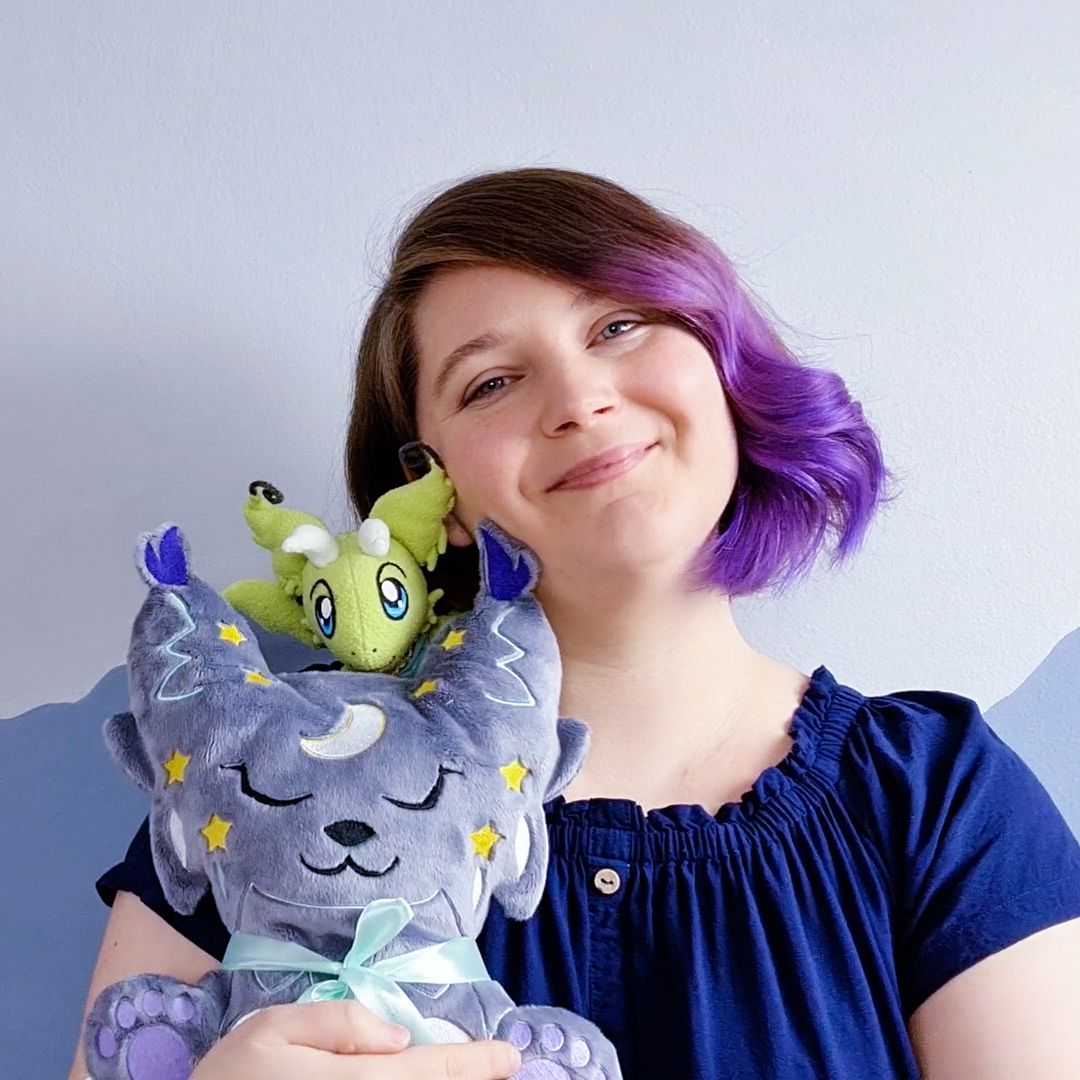 "We are the Guardians of Nature and Emotional supporters."
Nina's Dragons have an inherent love for nature. Their mission is to protect its beauty and balance. But since magic can only do so much, they also try to supervise everything within their Garden to be nature friendly, keeping the impact on the environment low and using up resources as little as possible during their production processes.
They also reuse a lot of their materials and opt only for circular packaging that can be reused, recycled, or composted. Just like their noissue Water-Activated Tape.
"We heard noissue is helping out with global reforestation with each purchase and we adored the idea! Our forest Dragons are very grateful for all the help and every planted tree as that increases their magic powers to help keep balance in the World. And gives us more places to play hide and seek!"
For Nina and her Dragons, protecting nature is a little bit easier with a community. Finding other passionate people that share the same mission as them is very inspiring for the bunch. This is something they found in noissue's Eco-Alliance—a community of like-minded businesses making a difference in the world by being better together.
"Our magic will increase and we can all together happily enjoy the beauty of Nature."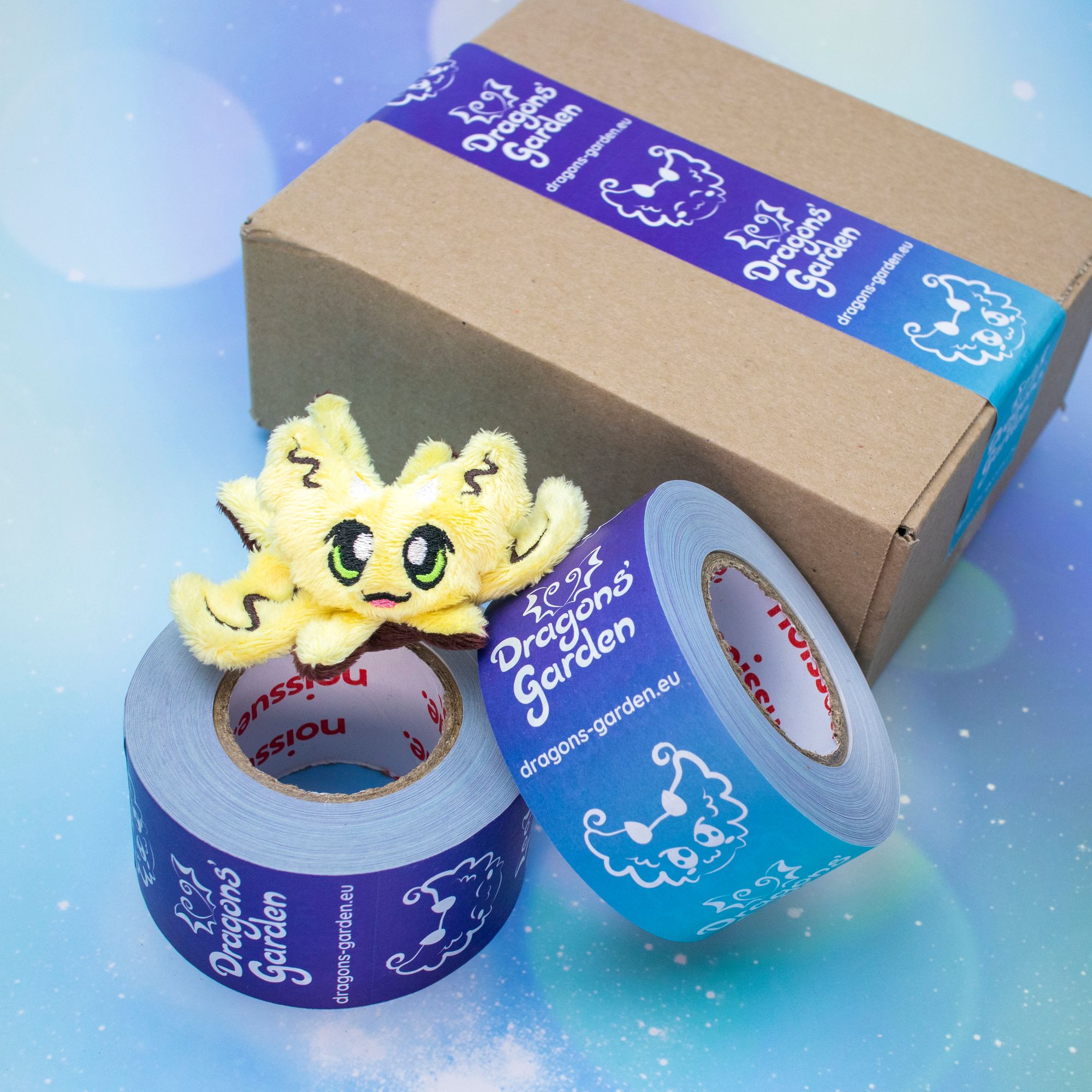 Nina continuously works towards producing less waste during the plushie making process. From clever tricks on working efficiently with the embroidery machine, to using ethical, eco, and sustainable resources from the sketch to the finished plushie, ready to travel the World to a new home via a shipping company that helps out the environment too.
"We also love to help out keeping the Dragons' Garden green by propagating and surrounding ourselves with plants!"
From Nina's idea, to drawing, to implementation and delivery, Dragons' Garden strives for absolute perfection. They leave no stone unturned working hard so all the companions can be shared and loved around the globe. No matter what Dragons' Garden product you choose, you can be confident that it is created with absolute love and care.
The ride may not have been as smooth, with a few challenges springing up once in a while like procuring materials to help Nina do her magic, or researching eco-friendly options, and making hard decisions to go for quality instead of mindlessly spending on what is the cheapest... the list kind of goes on a bit. And keeping the balance between not hoarding too much and still having enough of what is needed is a daily challenge for keeping a minimalistic lifestyle around the Garden too. Besides that, Nina faced many challenges surrounding taking care of her mental health, which is another topic she is passionately advocating about. Luckily the Dragons can help out with that by always being around for support!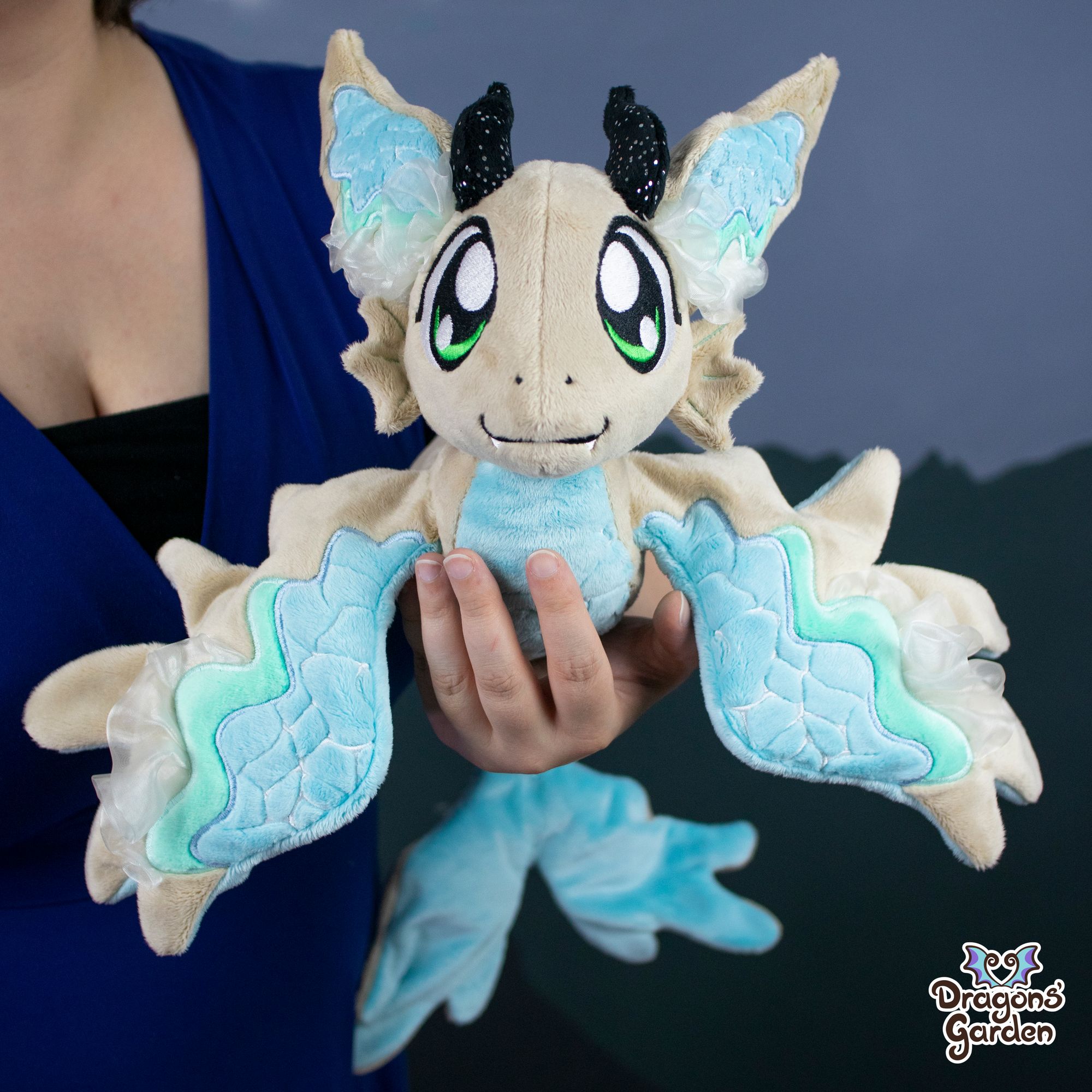 For the Dragon creator, the best advise she can give other artists is to remember that your work doesn't determine your value as a person. There is no competition, artists have their own style even when working on the same theme. So do not be intimidated in putting your own work out there no matter the medium and niche you choose. She also adds that there is always place for another beautiful soul expressing themselves.
"There are plenty of us out there eager to answer your questions and help you out with your creative journey.''
Creating plushie friends and sharing them with others is such a beautiful business to have. And getting the rare chance to deliver the companion in person and seeing the customer's face light up with joy is such a precious feeling, and something Nina and the Dragons' love!
A brand created from love, loss, and giving one's self a chance to heal, Dragons' Garden is a haven for anyone seeking refuge in the company of fun, mystical creatures.
---
Find more of Dragons' Garden here:‌‌‌‌‌‌

Website: dragons-garden.eu
‌Instagram: @dragonsgarden
If you enjoyed this read, we bet you'll like this feature too:
diphy wellness: Eco-Conscious Self-Care That Loves You and The Environment

‌Want to share your story? We'd love to hear it! Join the Eco-Alliance here and share your deets with us here to get a chance to be featured on The Wrap!
Questions? Email us at ecoalliance@noissue.co