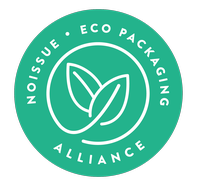 Patterns make the world more fun. Drawing squiggly lines, repetitive marks, and shapes on shapes that create small pieces of art is a fun way to clear your thoughts and meditate. Because there is no wrong way to do it, anyone can get into it, regardless of how good at drawing you are. Let go and enjoy designing, and you'll be creating non-stop!
For Georgie, a Nottingham-based artist and mompreneur, her love for doodling and drawing pushed her to start a business and pursue what she enjoys best:
"Hello! I am Georgie, wife, mother of two littles, and obsessed with patterns! My family and I live in a village just outside of Nottingham - we moved here in 2018 from London and was the best decision for us. We are positioned perfectly whereby we have the city center fifteen minutes away on one side of our house and the gorgeous countryside on the other side. As an artist I take much inspiration from nature, there are just so many beautiful patterns, so being so close to the countryside is wonderful.
My love of drawing began years and years ago when I was in school, busy doodling instead of working! DrawInk Designs officially started in 2014 when I drew a doodle sausage dog for my Mum for Mother's Day. I realized I could actually turn my doodles into something substantial, and that's where the business began!"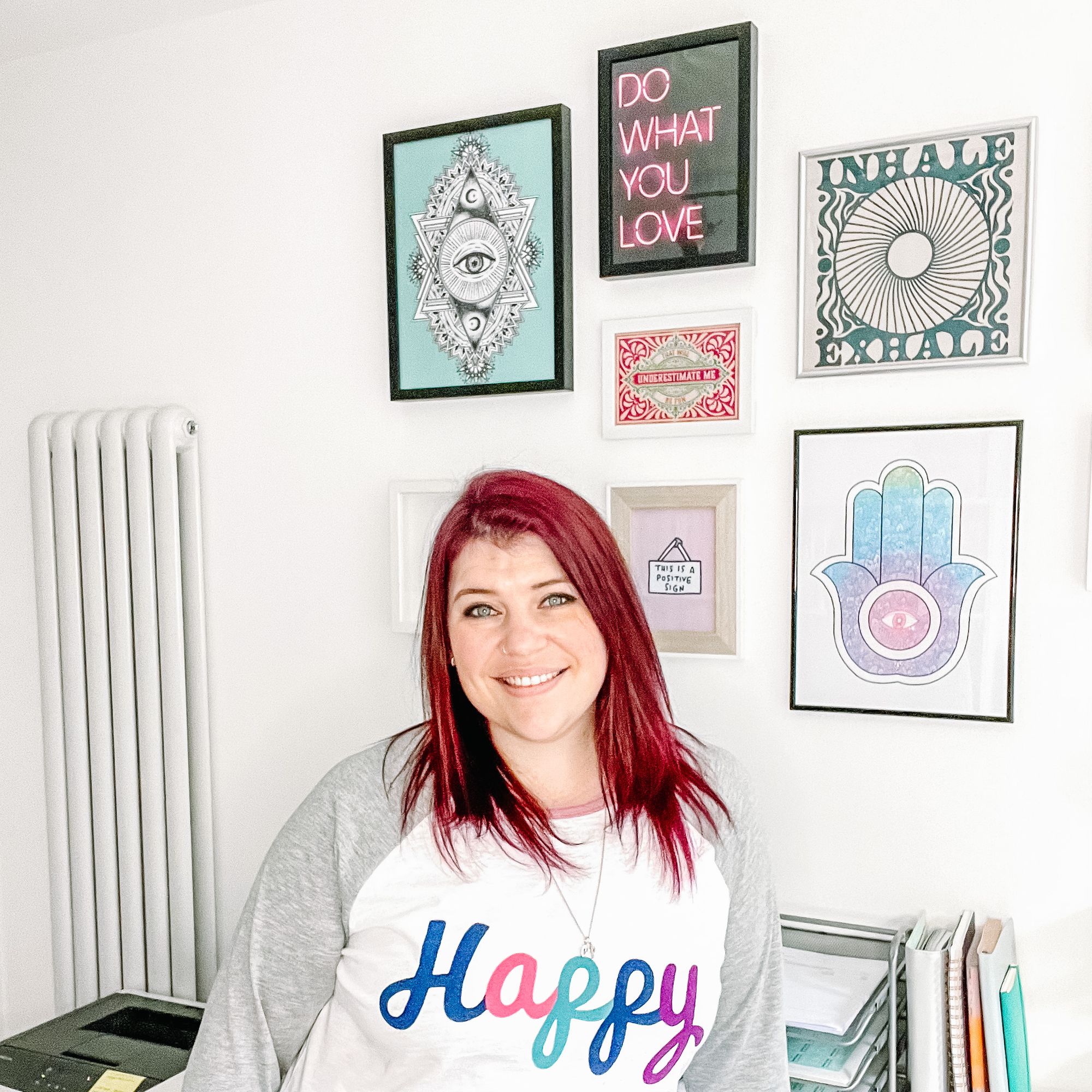 For Georgie, her business is more than just a way for her to earn money. It is her safe haven that makes her happy.
"I started the business because I wanted and needed something that was just for me. My 'happy place' if you will. I love nothing more than creating patterns and getting them to fit together to make something. The vision for my brand is to put a smile on people's faces when they buy my products. The world, especially in recent times, has been a tough place for many, so if I can put a smile on someone's face with a print or card then I'm happy."
She is a mother more than anything else. Her brand has become a creative outlet that helps her get through the difficulties of life.
"My main challenge with my business is time! I have two small children, and my eldest has a very rare genetic condition that can make life somewhat challenging. My priority will always be my children, but I have learned that in order to be the best mother I can be, I also need a creative outlet, and that's where DrawInk Designs fits in. So I try and carve out little pockets of my day where I can dedicate some time to my business and turn it into what I want it to become."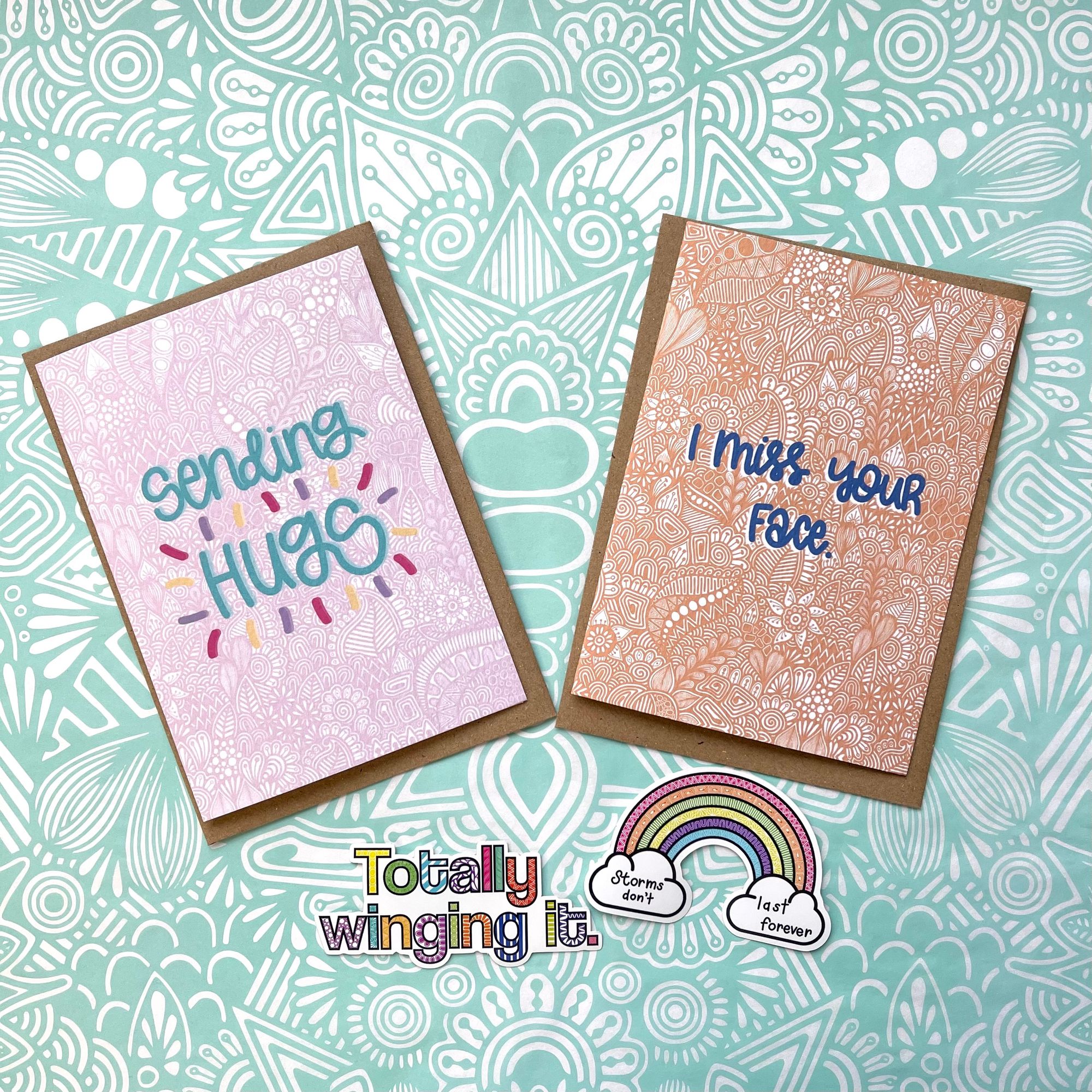 Challenges are inevitable, but if you want to keep moving forward as an artist, here's here advice:
"Be resilient. Just keep going. There will be many times when you feel like giving up because running a small business on your own is tough, but just keep going! Do your research, own your creativity. And learn how to take good pictures of your products! The world today is very visual. You have to find a way to capture your customer's attention in a very short amount of time, so learn how to make eye-catching photos, and you're halfway there.
Georgie's works has very intricate patterns. They are inspired by the beautiful details found in nature and architecture.
"I take inspiration from the world around me. So much of my work is pattern-based, and I find inspiration in the little things, especially in nature. The way a plant curls to make a perfect swirl or the way the ice freezes on a surface to create perfect symmetry. I also love architecture and the way the lines of a well-designed building all lead to a perfectly balanced picture. I also love color and pairing colors together. My art started with mainly black and white pieces, and while I adore a monochrome look, I have found that more recently adding splashes of color to my work makes me smile."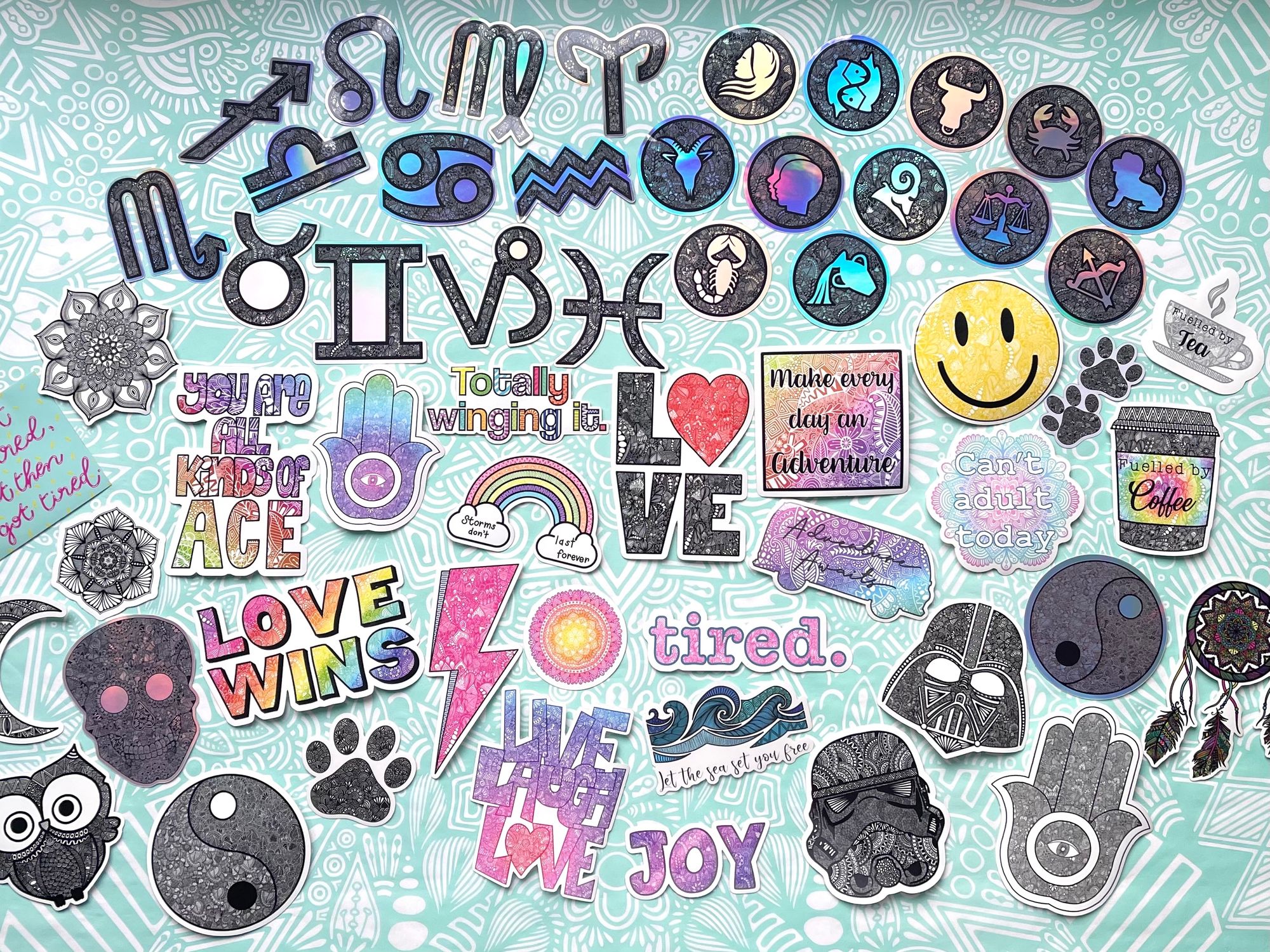 Quick Q&A!
What makes you different from other artists?
"I believe that what makes me different from other artists is the joy I try to bring into my art. I love that from afar you can see the bigger picture but up close you can see all the detail that goes into each piece."
What's your best customer story?
"Part of what I offer are commission pieces. Whether that be for an original drawing, a wall mural or for doodles on shoes! These are my favourite things to do. I love chatting with and getting to know my clients to see what they want their commission to be. Every commission piece I have done has been different and will never be repeated again which all contribute to brilliant customer stories."
Who do you think is doing great creative work at the moment?
"I love to scroll through Instagram and see other artists out there. Part of the genius of social media is the ability to be able to discover people from far flung parts of the world that you would have never been introduced to before social media came about. Some artists I think are doing some lovely work at the moment are Out of Ink Studio, This Thursday and Joanne Hawker."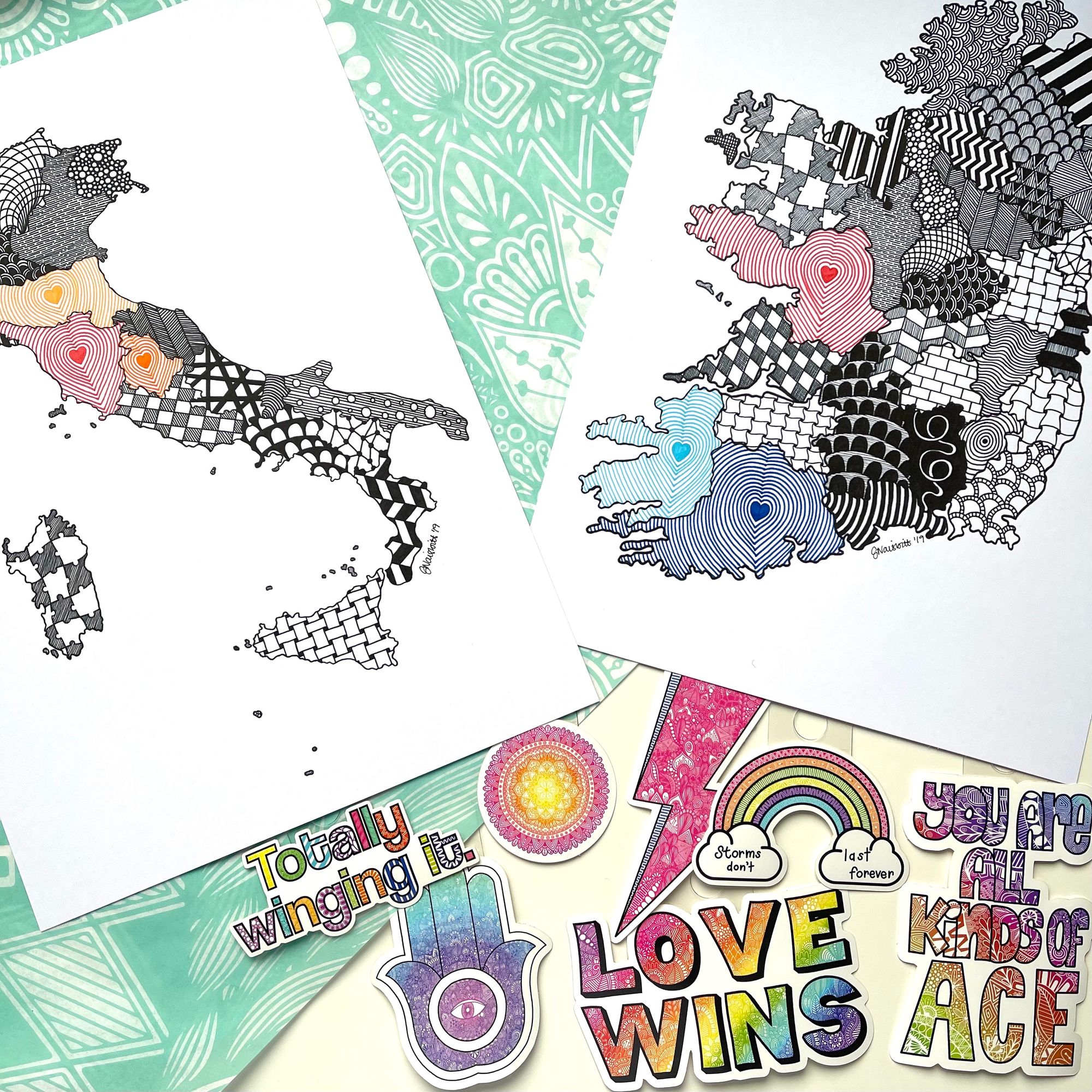 "Sustainability is really important to me within my business. I have worked hard to source good quality recyclable packaging components. As the slogan says, there is no Planet B, so we have to do our bit to ensure that we look after our planet. I know that I still have some way to go to be completely eco-friendly, but what I try to do is educate myself to arm myself with the knowledge of what works and what doesn't within my business."
"I have been aware of noissue for a little while now! I love how versatile and fully personalizable your products are, and so when I decided that it was time to create some branded tissue, there was the only place I was going to go to do it! I feel like it finishes off my packaging beautifully as well as being of excellent quality. The design process was very easy and the customer design team was very helpful when ensuring I had the right quality image uploaded to give me the best results. To say I'm happy with noissue's products and customer service is an understatement."
DrawInk Designs fun fact:
"If I were to imagine my brand as a person, I would have to describe them as loud, colourful, quirky and a little bit weird!"
---
Find more of DrawInk Designs here:
Website: www.drawinkdesigns.com
Instagram: @drawinkdesigns
Like this story? Tell us yours! Share your brand story and love for your custom packaging and get a chance to be featured on the wrap! If you're a noissue customer and are interested, you can join the Eco Packaging Alliance by clicking here and emailing us your story at ecoalliance@noissue.co!