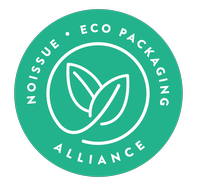 Ever wanted to wear gummy worms as earrings? Or maybe wear a cute coat and feel the warmth of an embrace? Well, all these are possible with Eat.Me.Do!
The quirky Australia-based shop showcases a range of sweet and colourful food-inspired items for all the fun-loving souls, young and old alike! All their designs are bright and one-of-a-kind and will surely give anyone a splash of nostalgia and some warm fuzzy feels.
Creative visionary behind Eat.Me.Do is Lara Ivachev! Here she tells us how she came up with the fun concept and all other stuff that she's been up to!
In Lara's own words:
"Hi, my name's Lara Ivachev and i'm a foodie fashion and jewellery designer based in Melbourne, Australia, and i create yummy fashion!"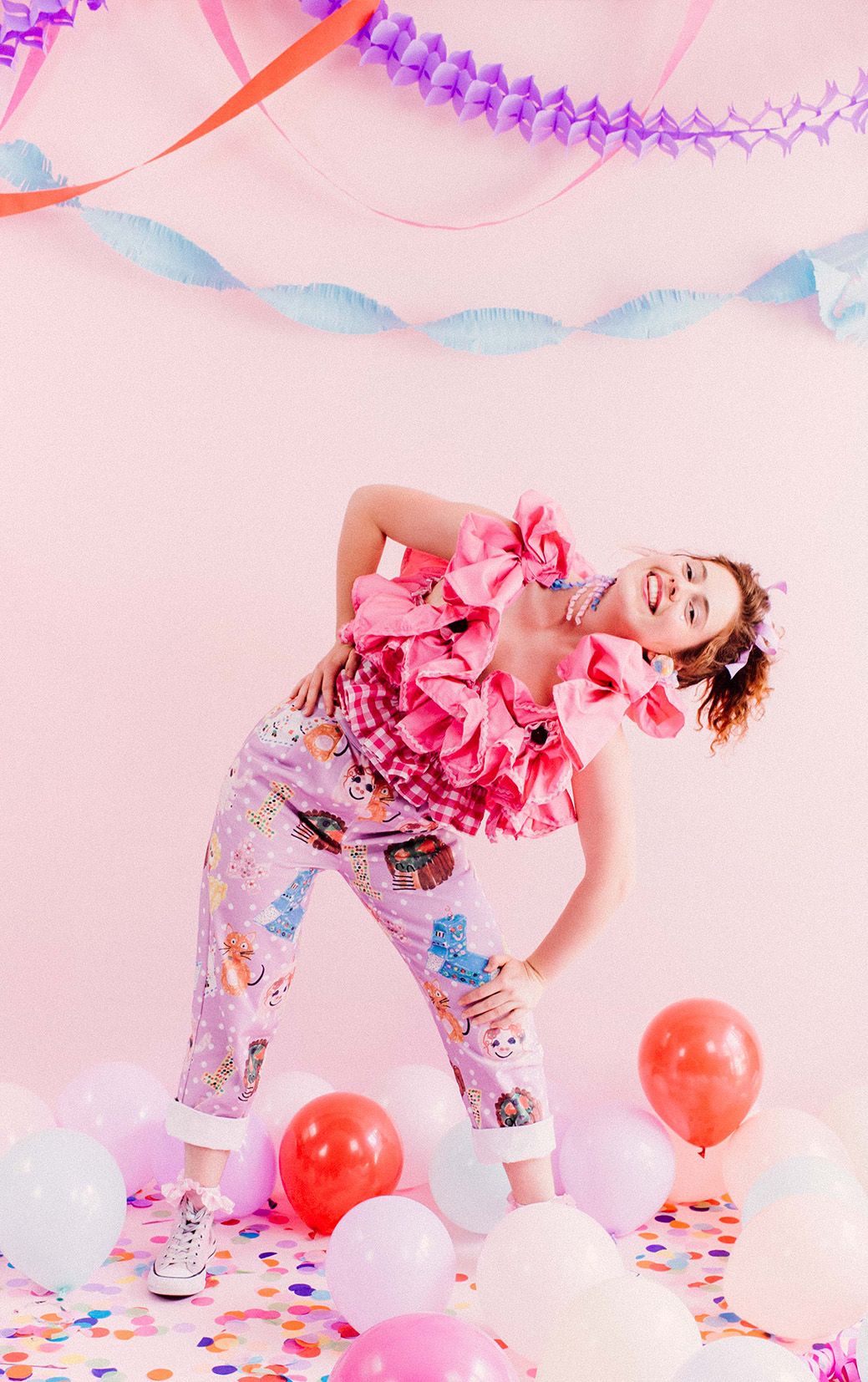 "I've always wanted to be my own boss since i was little and I've always made things since i was a child. It was sort of a natural thing to do after graduating from advertising and with no luck in getting a job, I decided to start a real life project and showcase my skills to prove to people that I had the skills for the jobs i was applying for. But then i had too much fun creating food jewellery to bother looking at advertising jobs again."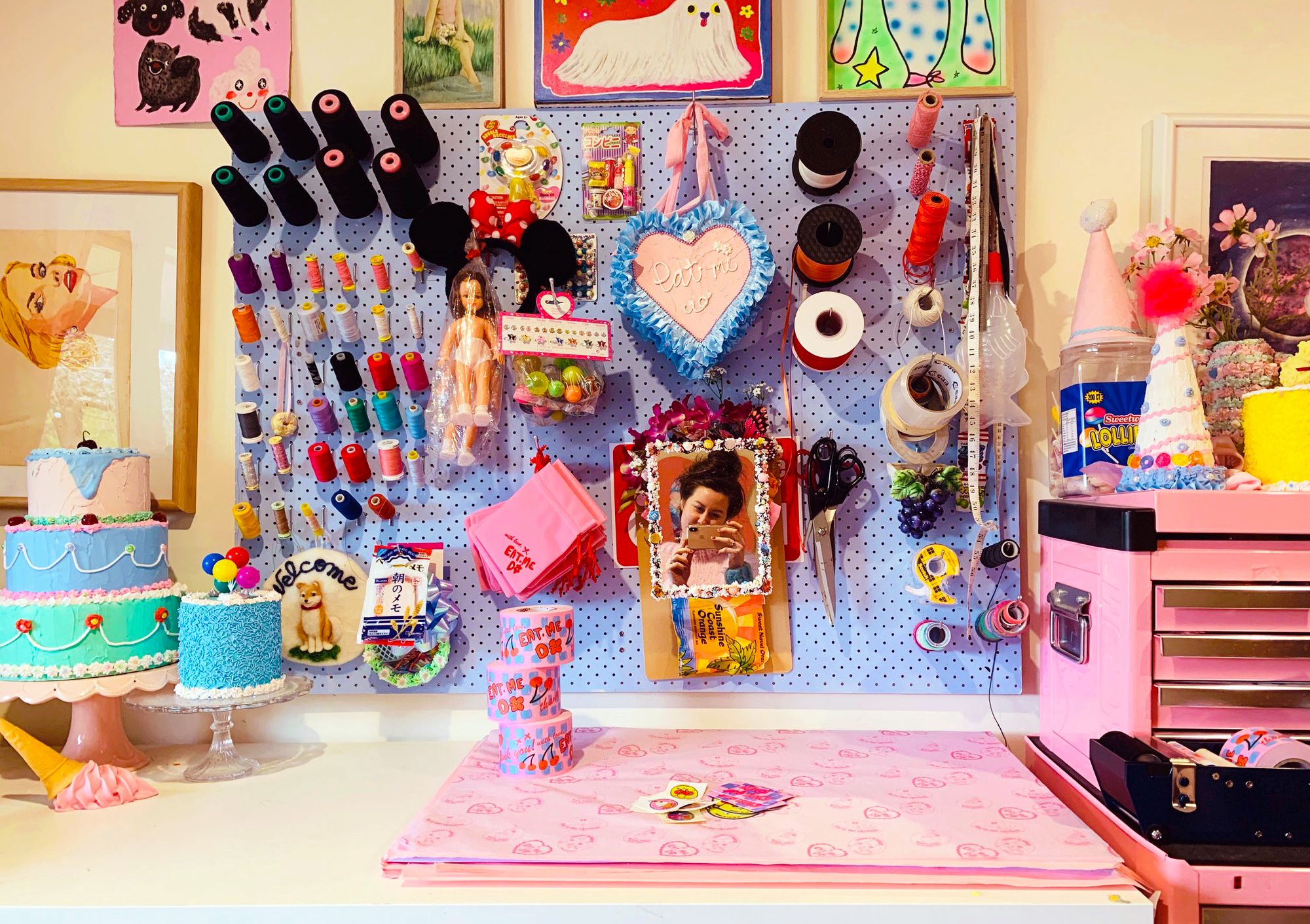 "My vision is to create super fun and nostalgic food-inspired fashion and accessories to make people smile. Nothing makes me happier then seeing people's reactions and smiling when they see my designs!
It's always a challenge starting something unknown and new, especially when it comes to a business. I think you really need to come up with a unique vision and idea, and go with your gut. There is always going to be hurdles along the way, but as long as you enjoy and believe in what you do, people will too."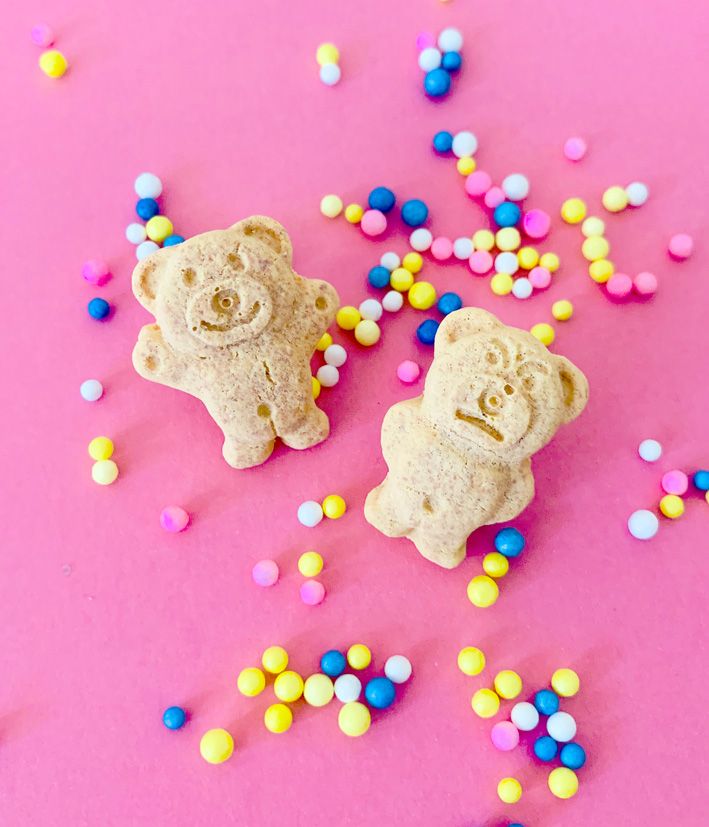 "I think the idea of expanding my skills and challenge my creativity really keeps me motivated and excited about what i do. I love creating new designs to play with people's senses and evoke a real sense of connection and nostalgia.
Being a small and independent business, sustainability is super important to me. Everything that I make is made in small quantities or made-to-order so as to reduce waste and excess product/materials. One of my best sellers are my Cuddle Club Coats, which feature up-cycled vintage wool which I source locally and then turn into cozy coats. I love the idea of creating unique and special pieces that bring joy to everyone."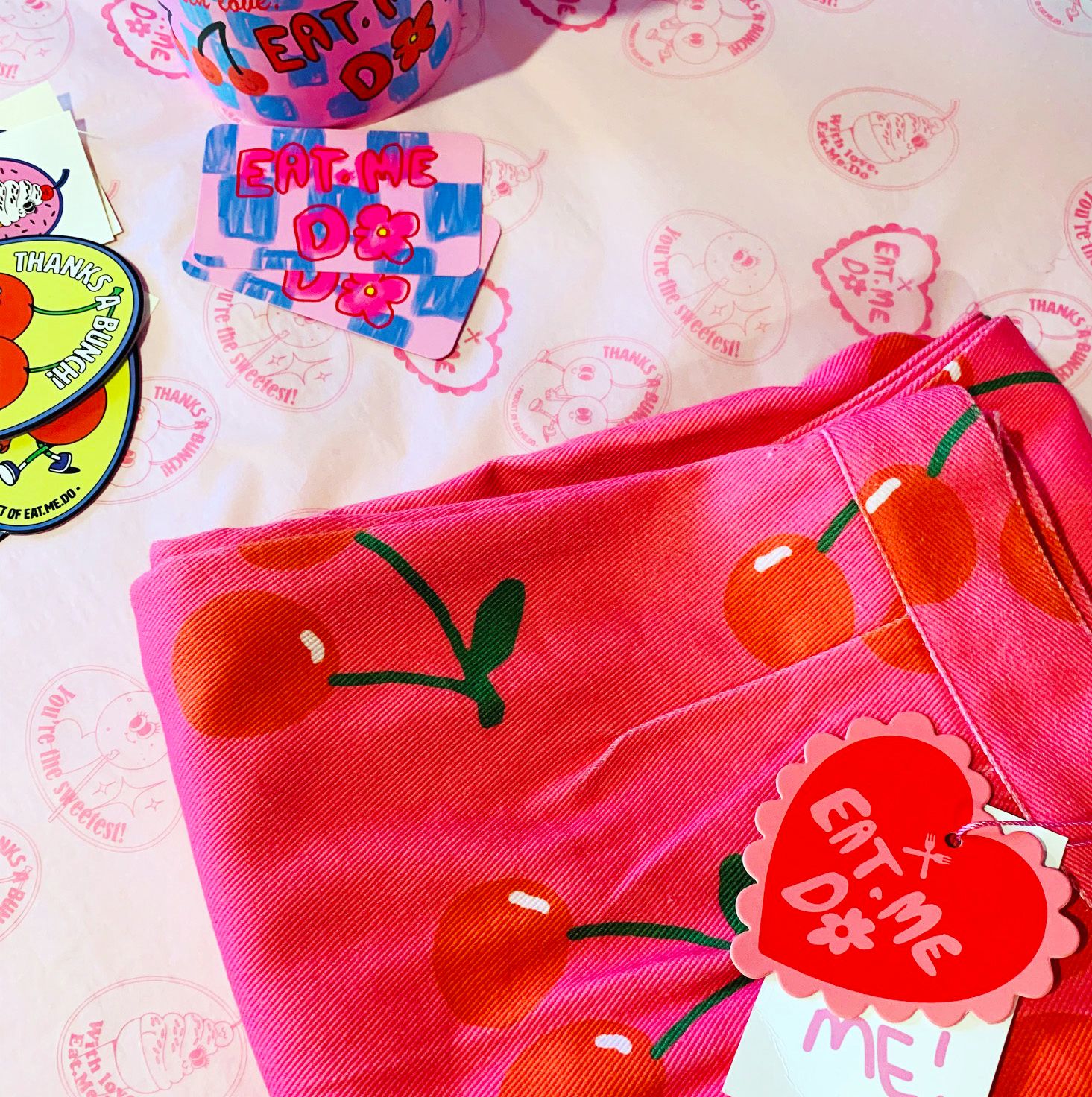 "Over the years, I've found more efficient ways of producing goods with less waste. I have also tightened up my collection and range of goods, and often make things 'to-order' to avoid excess stock and reduce waste. I have also started creating products from up-cycled materials such as vintage wool and remnants from past collections."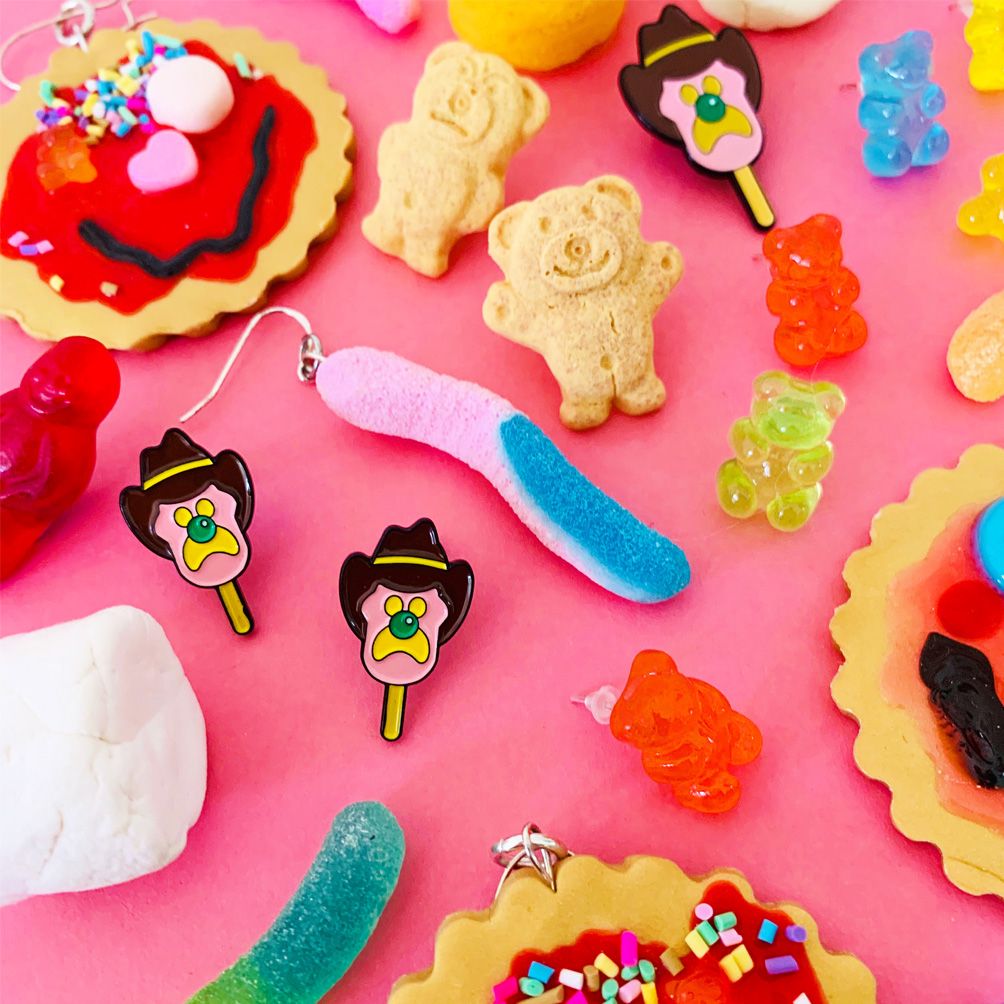 "I was in dire need of an update in packaging and really wanted to look at more environmentally friendly alternatives. I was very excited to finally design and get some custom printed paper packing tape to spice up my parcels and make them look extra fun when people receive them in the post. I also ordered some custom printed tissue paper to wrap all my goodies in which just gives a little something special when people open their parcels. I love being able to customise and create a full package of unique elements to my packaging that screams anything but boring."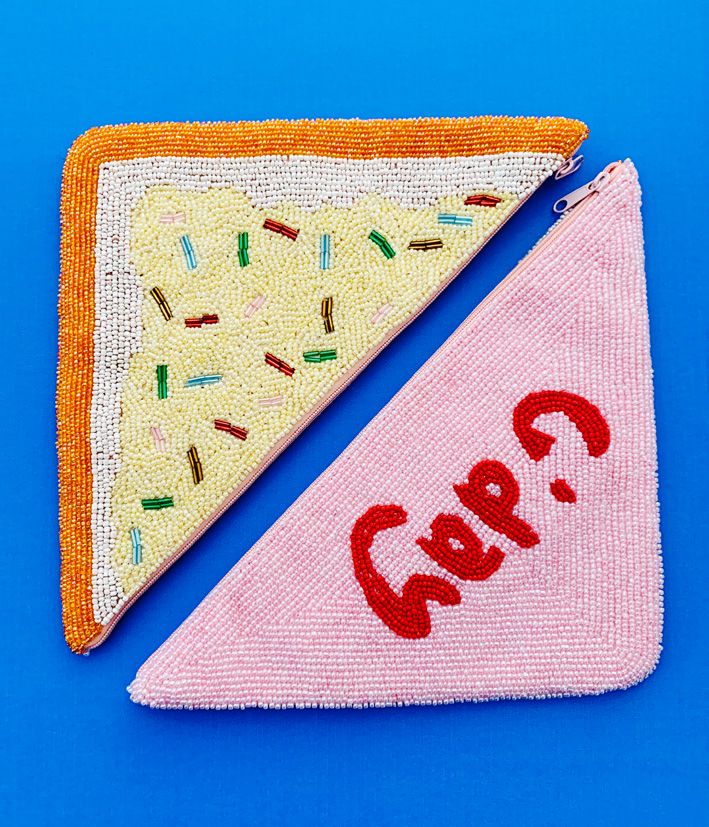 "I had heard great things [about noissue] and loved their super easy design approach via their website. It was super easy to navigate and create my own packaging. They offered a great range of sustainable printed products and it was super easy to design and order!"
eat.me.do fun fact:
"If my brand were an animal, it would be a unicorn, because i create magic in every colour of the rainbow! 🌈"
---
Find more of Eat.Me.Do here:
Website: www.eatmedo.com
Instagram: @eatmedo