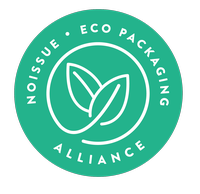 Think Italian food is just pizza and pasta? Time to think again.
Tourist-driven Italian restaurants indeed stick to the safe, well-trodden path of these delicious food staples, but there's much more to Italian cuisine than first meets the eye – or your belly.
Food writer Emiko Davies has made it her mission to spread awareness about the lesser-known items on regional Italian menus. Inspired by the history and the dedication behind mouth-watering food in Florence, Emiko started a food blog over a decade ago to let the English-speaking world into these delicious little secrets. "There was very little knowledge and appreciation for real Tuscan food, so when I was approached by my publisher to write a cookbook, I knew that my first book had to be about Florence." Now that's what we call a public service announcement.

Born in Australia to Australian and Japanese parents, Emiko grew up in China and went to University in the US to study Fine Art. It was then that she first went to Florence on a whim to spend three months at art school. "I fell in love. I saved up after graduating to come back to Florence, convinced that I just needed another year. So I came back but that year turned into many, and 16 years later I'm still here!"
Love was definitely in the air for Emiko, as it wasn't just the city that stole a pizza her heart. She met her husband, a Tuscan sommelier, in Florence and after a decade living in the city they have recently relocated to a small town between Florence and Pisa. Emiko is currently working on her fifth cookbook, (wowzers!) which she does while juggling family life and renovating their new home.

Pre-pandemic, Emiko and her husband loved to host food and wine workshops in Tuscany, introducing tourists, friends, and clients to the joys of local cooking. However, once travel was cancelled around the globe, they quickly looked for ways to bring a taste of Tuscany to those stuck abroad.
An idea that quickly became a success was to send out curated boxes of organic Tuscan ingredients produced by local people, sharing recipes and food knowledge with those who couldn't physically be in the region. Close your eyes and taste Italia!
Sharing their local ingredients around the world meant they had to be packaged up, and it was important to Emiko to do so safely and sustainably. After seeing noissue pop up on an online search for eco-conscious packaging, alongside getting a recommendation for our products by a startup agency, the stars aligned and Emiko just knew she had to get in touch!
Emiko's products and ingredient boxes are sent out with noissue Foodsafe Paper.
Greaseproof, fully compostable, and customizable with any logo or branding, this custom paper is printed with water-based food-safe inks. Just perfect for lining packages or wrapping delicious goods!
In terms of customizable branding, the pasta-bilities are endless. Emiko wanted something that was Tuscan to the core but could be unique to her brand, so her favourite Tuscan vegetable — the artichoke — was the ultimate winner. Using her own ink drawing that was hanging in her kitchen as the basis, Emiko "made it a shade of green that reminds me of all things Tuscan, especially olive trees and sage leaves."

Sustainability is important to Emiko, but things haven't always gone to plan. "I made the mistake of allowing the courier to package our first boxes and I was deeply disappointed by how much plastic there was and the appearance of the final opening of the box — I'm sure the clients would have been too."
Learning from her mistakes, Emiko believes that the care that goes into any wrapping, packaging or appearance all reflects on your business – "beautiful products that have been grown and made with love with care, [...] should be presented in a way that shows that you care too." We couldn't have said it better ourselves.
By ordering noissue products as Emiko does, eco-warriors also get the option to join the Eco-Alliance. This programme plants a tree for each order placed, helping reverse deforestation across the world. To show off your good deeds, you'll also get an exclusive Eco-Alliance badge that you can print onto your packaging products or paste on your website to highlight your commitment to sustainability. Welcome to the green side.
It is the passion that Italian food is made with, as well as the passion with which it is shared and enjoyed that makes it so special. Emiko definitely has massive respect and enthusiasm for this cuisine and the planet where all her ingredients grow. We just can't wait to get our hands on one of her recipes. Yum!
Emiko Davies fun fact:
What's something you always have in your fridge?
"There's always butter, Parmesan and eggs. Two of my favourite ingredients and also somehow always reassuring to have them there — I know I can rustle up even a basic meal if I've got them!"
Find more of Emiko Davies here:
Website: msha.ke/emikodavies
Instagram: @emikodavies
Like this story? Tell us yours! Share your brand story and love for your custom packaging and get a chance to be featured on the wrap! If you're a noissue customer and are interested, you can join the Eco-Packaging Alliance by clicking here and answering a few questions here.
Questions? Email us at ecoalliance@noissue.co.