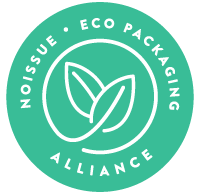 Now the borders are opening up again, travels here and there are starting to take place. And soon enough, we're faced, once again, with travel frustrations along the way: packing too much or too little, constantly dreading the inconvenience of flying to one area to another and compromising style for comfort when we can have both!
Luckily, someone took a step forward and created Encircled—a certified B Corp that produces versatile, sustainable clothing that you can wear from one stop, two, and more, so you can focus more on yourself.
Encircled is founded by creative visionary Kristi Soomer and pledges to put the planet and people first before profits—ALWAYS! With the use of the most sustainable fabrics available, they focus on slow, innovative design, and advocate continuously for Diversity and Inclusion in and out of the biz.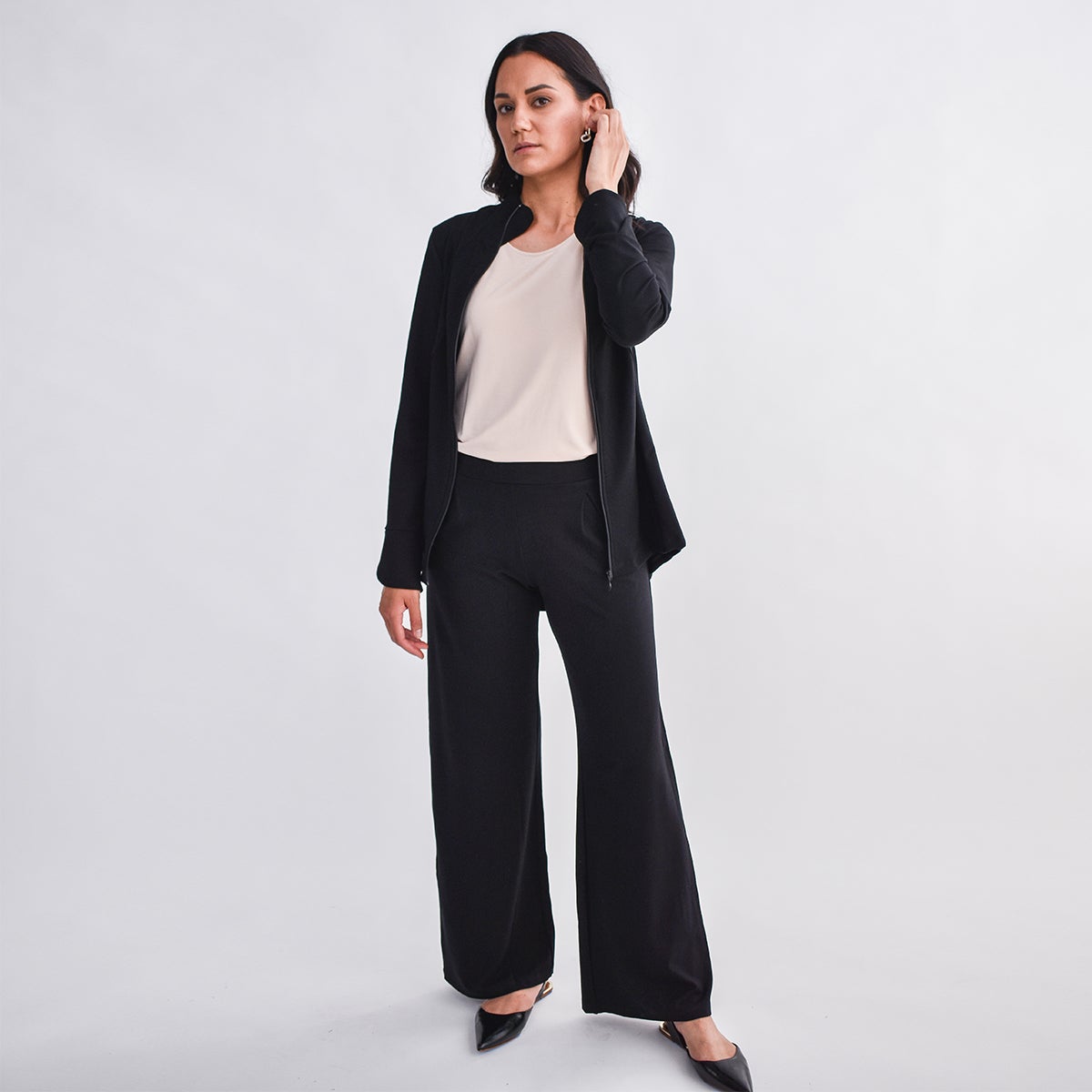 Encircled was born out of necessity. When Kristi was working as a strategy management consultant and flying weekly to client sites, she was constantly frustrated by the lack of versatile, comfortable, and stylish clothing that could take her from airplane to boardroom to relaxing at her hotel at night. She knew the solution was in her hands, so she started creating a piece that could be worn in eight different ways and help her travel lighter and still be comfy and chic at home or away.
But aside from this ingenuity, it's also important for the brand to integrate sustainability across the business, not just in the materials that go into making the products or the supply chain, but everything in their operations.
"Encircled was built on the concept of no compromises, and sustainability is in our DNA."
Putting the planet and people first is what they're all about. Their passion for producing locally and working with sustainable, biodegradable fabrics, and having the tiniest carbon footprint possible, is married to paying their workers fairly, providing a safe and happy workplace for their team, and spending at least 50% of non-labor expenses with independent suppliers local to where the company operates.
"We won't compromise, so you don't have to either."
Packaging is also an important part of their sustainability journey, and joining noissue's Eco-Alliance—a community of like-minded businesses doing better together for the planet—further solidifies their commitment publicly to be mindful and sustainable across all points in the journey of their products. A bonus for them is having a tree planted with every order they place with noissue, as reforestation is incredibly important to slow down climate change globally.
"We're all about the little things we do that make a big difference to the planet, which of course includes using 100% recyclable packaging."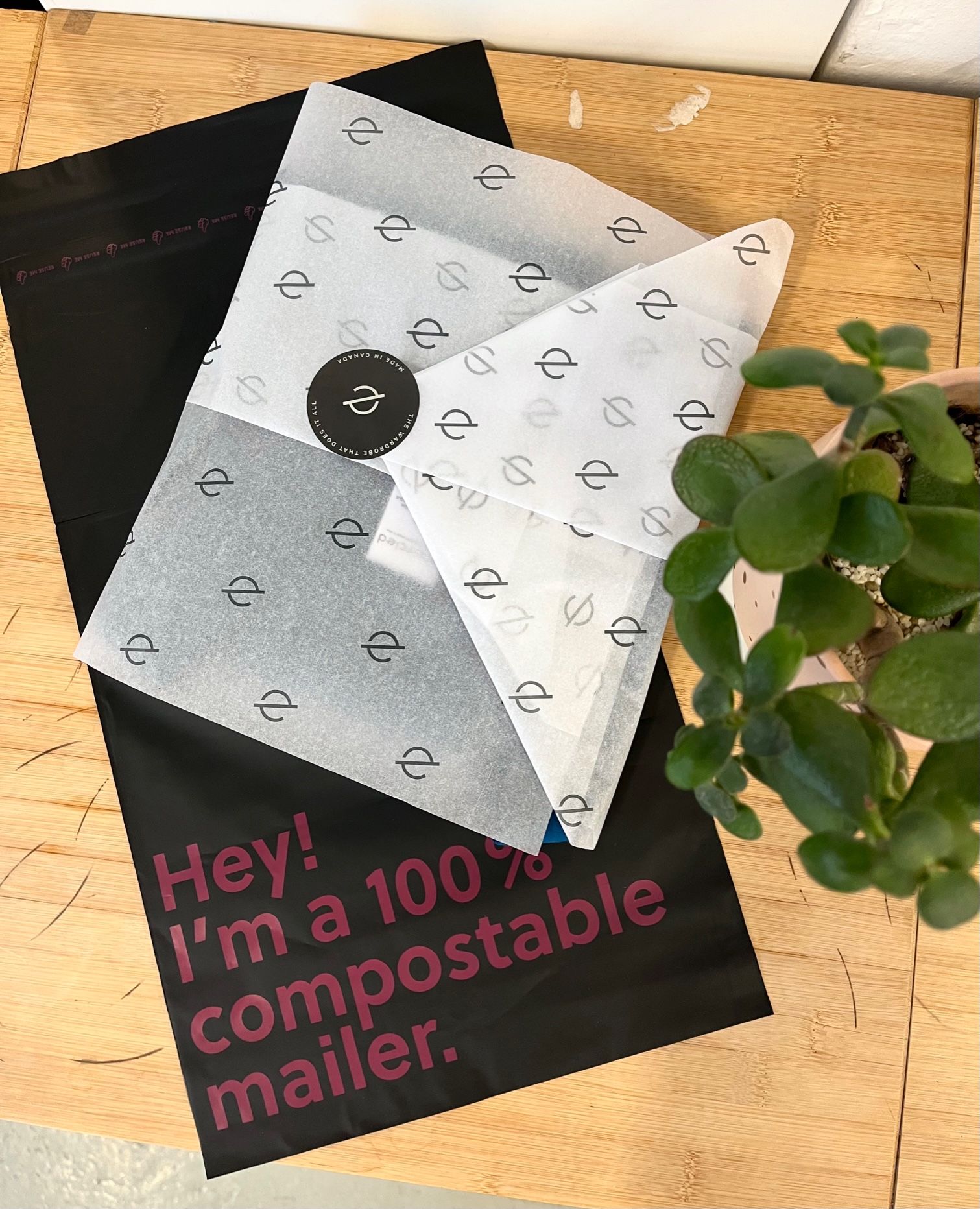 Encircled is a certified B Corporation, which means they're legally required to consider the impact of their business decisions on their workers, suppliers, community, the environment, and, of course, customers. So know that when they say sustainability, safe working conditions, fair wages, ethical business, and eco-friendly fabrics—they mean it! Unlike many fashion brands, they're genuine claims, and their B Corp certification can vouch for that.
But that doesn't end there. They also openly share on their website and social media channels that their web hosting provider is wind-powered, they use 100% recyclable packaging, their paper, and eco-friendly cleaning products are FSC-certified—guaranteeing environmental and social responsibility, and they warehouse their clothing at their studio so they don't need to polybag garments in plastic, (there are no plastic bottles in the studio as every team member receives a cute reusable water bottle upon hire!), they regularly host team clothing swaps, they get together each year as a team for a park clean up, they offer contactless order pick-up to reduce carbon footprint—and the list goes on!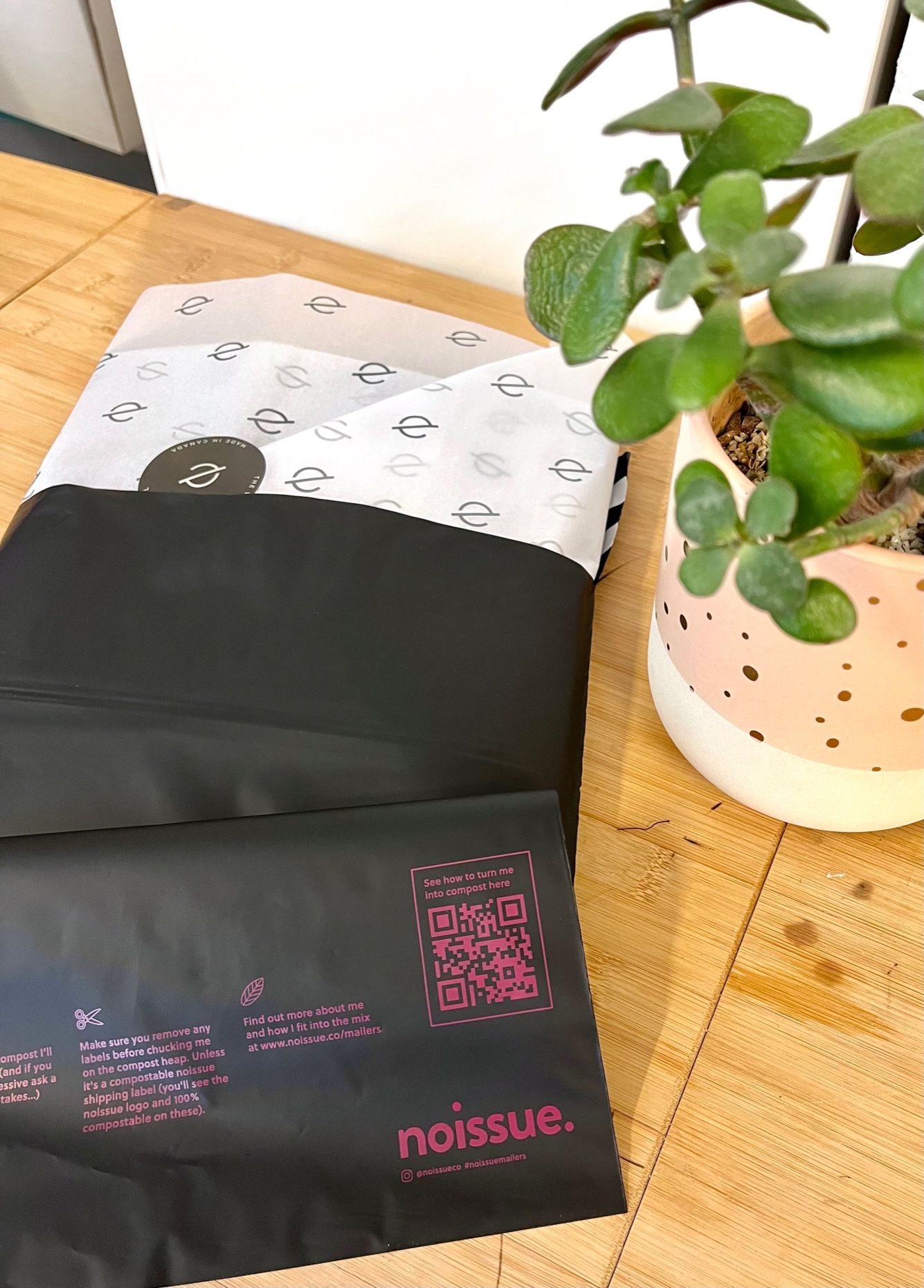 Sustainability isn't a one-time thing and definitely isn't achievable overnight. For a fashion brand, efforts like this don't only take hard work but also a lot of effort and time. According to Kristi, the Canadian apparel industry is almost non-existent, so finding reliable, high quality and capable sewing contractors has been a massive challenge on her end. In addition to that, sourcing ethical fabrics and notions is difficult. The industry hasn't caught up with consumer demand.
Another major challenge for her continues to be building a pricing structure that's accessible to a consumer and allows Encircled to build a sustainable and scalable brand. Using ultra-premium sustainable fabrics and local production makes their cost base sometimes 20-50x higher than off-shore brands. However, it's still important to the founder to make ethical options reasonably affordable which is why they do the majority of their business directly to consumers through their website.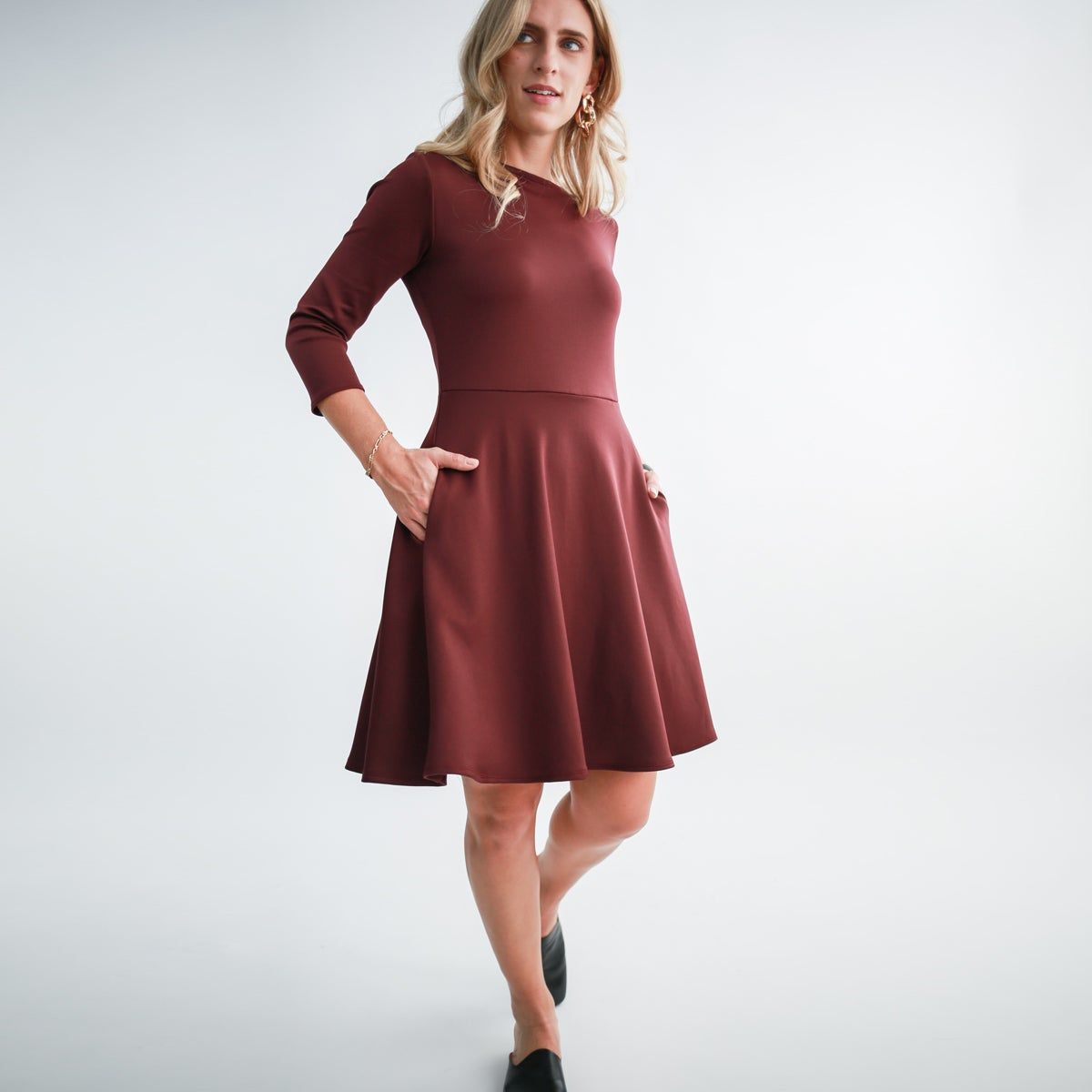 Faced with challenges but with a dream to fulfill, Kristi kept on, "I started Encircled with a dream of building a sustainable fashion brand before it was even talked about in the industry. I've run into so many challenges of finding notions and fabrics that check all the boxes on sustainability while delivering a beautiful hand-feel, drape and washing experience. I've learned there's always a bit of compromise needed because it's better to create a garment that lasts, that a customer will wear often than a 100% hemp shirt that's too itchy to wear for more than a minute."
And with all the hard work, of course, comes an equally rewarding return, and that's seeing the customer interest in ethical fashion evolve over the past few years. "When I first started Encircled, people were more interested in the designs than ethics. In the past few years, we've seen a strong shift in customers wanting to align their values with their wardrobe, which is exactly our mission. It's nice to feel like we're making a difference and people truly get what we're trying to do and why.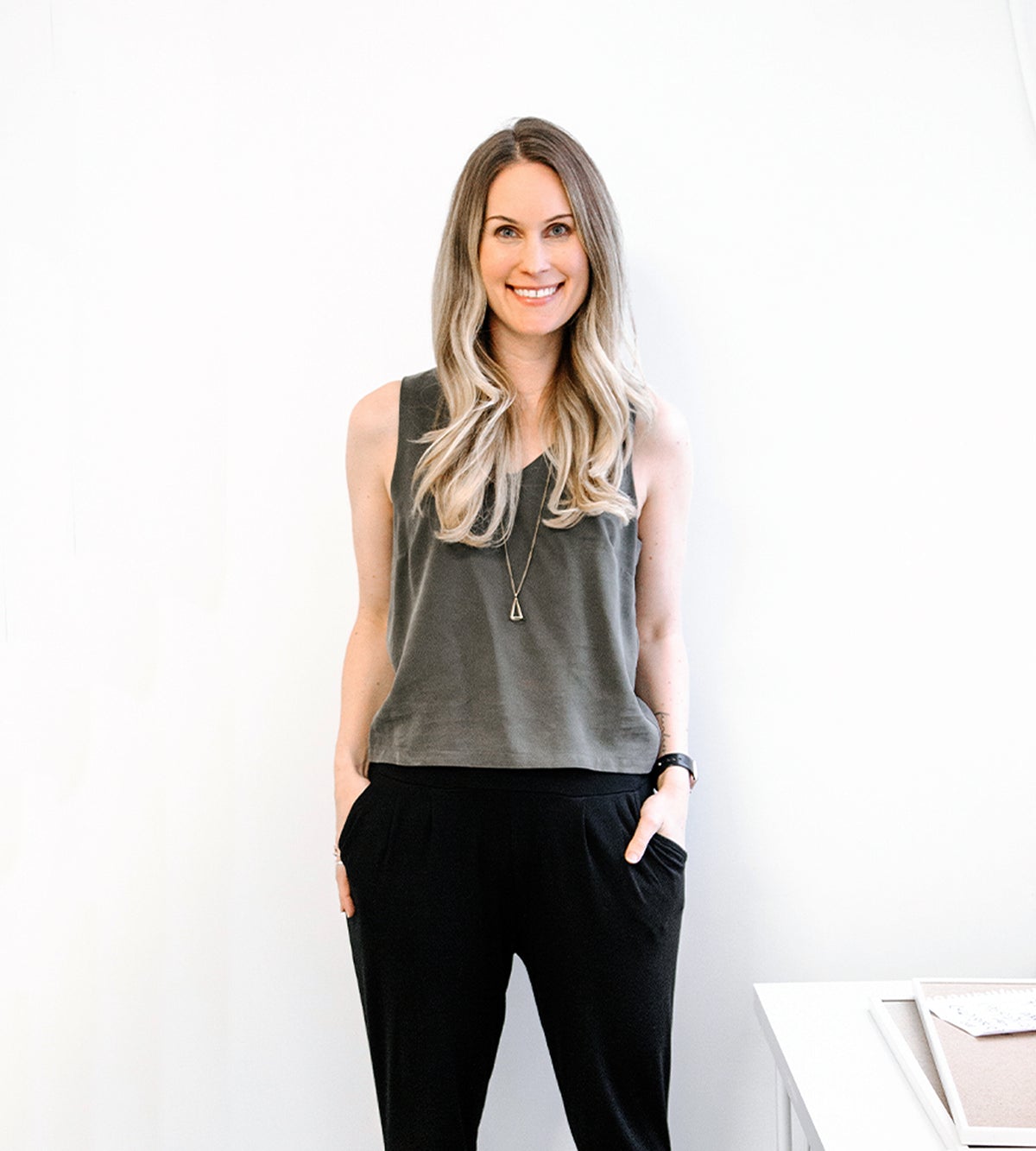 Sustainable fashion for women on the go? Encircled has you covered. The brand not only gives you style and comfort, but also peace of mind that you're doing the best for yourself and the planet.
---
Find more of Sound As Color here:‌‌‌‌‌‌

Website: encircled.ca
‌Instagram: @encircled_
If you enjoyed this read, we bet you'll like this feature too:
Sound As Color: Immersive Meditation Through Sound, Color, and Nature
‌‌
‌Want to share your story? We'd love to hear it! Join the Eco-Alliance here and share your deets with us here to get a chance to be featured on The Wrap!
Questions? Email us at ecoalliance@noissue.co