Fruit packaging needs to protect and preserve the quality of the dried fruit contained within for a positive experience when the customer opens the pack. The fruit needs to be the right consistency and flavor, without any signs of spoilage. Dried fruit bags have to keep moisture and oxygen out while keeping freshness in.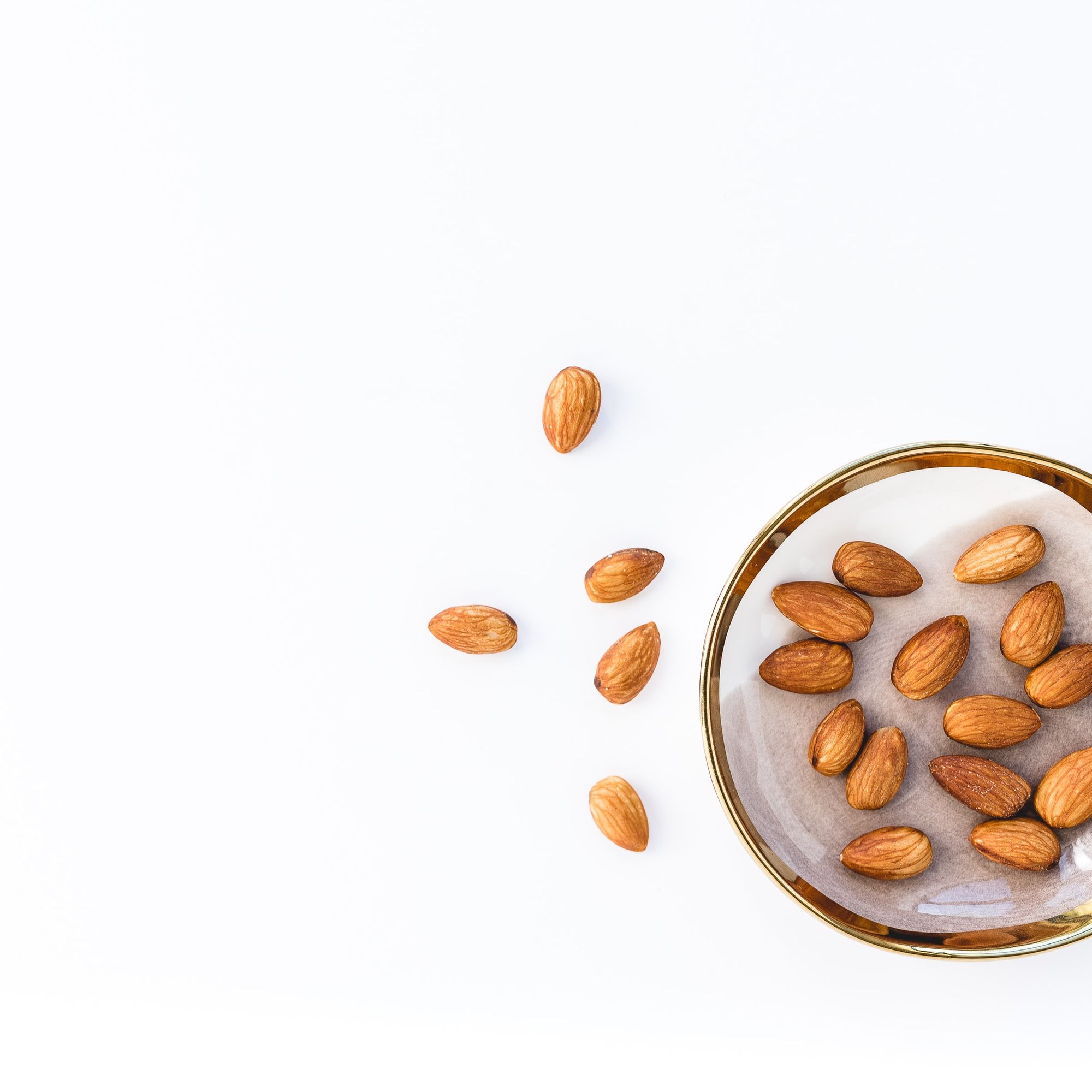 Nut packaging also has to preserve the quality of the nut varieties found within. The high fat content in nuts can cause them to go rancid if they're not stored properly. Food packaging for nuts has to keep air, light, and moisture out to keep the product from degrading.
Read on for fruit and nuts packaging considerations, as well as some terrific trail mix packaging ideas and more!
Considerations for packaging fruit and nuts

As a producer or vendor (or both), you have many important things to consider with respect to nuts and dried fruit packaging. Sustainability is one, and customization is another. Of course, there's always cost to consider, and you want to go with packaging that looks inviting and will hold up in transit.
When it comes to bags for nuts and dried fruit, there's even more to consider, especially for maintaining freshness, quality, and food safety. When a customer opens a package of nuts and dried fruits they've purchased from you, they want to see, smell, and taste quality. Nobody wants to see signs of mold in the fruit or bite into a nut that's lost its crunch.
To maintain freshness and quality, your product needs to be protected from three common elements: light, oxygen, and moisture.
Light

Light is known to discolor many things, including food products. Because light can accelerate the degradation of food items, many food specialists recommend storing shelf products away from direct light and using packaging that shelters food from light.
Oxygen

When nuts and dried fruit oxidize, flavor degrades, and spoilage may occur. Nuts that absorb too much oxygen and water become bitter, soft, or rancid. Fruits become discolored and flavorless.
Moisture

When fruit and nut packaging fails to guard against moisture, bad things can happen inside. Packaging with a water vapor barrier preserves taste, texture, and freshness.
Pros and cons of transparent vs. solid gradient packaging

If you're trying to figure out how to package nuts for sale or what your best options are for dried fruit packaging, you may wonder whether you should go with transparent or solid gradient packaging. Each offers pros and cons.
Transparent Packaging

Pros:
Product is visible to the consumer
Packaging cost may be slightly lower (but not always)
Cons:
Product is exposed to light and subject to quicker degradation
Transparent packaging may be thinner and flimsier (although not always)
May puncture more easily
May let moisture and contaminants in (if punctured)
Not recyclable.
Solid Gradient Packaging

Pros:
Helps maintain quality and freshness by blocking out light
Typically sturdier (although this can be material-dependent)
May hold up better in transit
Can be recyclable
Branding can be more polished and attractive
Cons:
Customer can't see the product
Packaging may cost slightly more (but not always)

4 nut and fruit packaging ideas to try for your brand

If you're looking for a good option to package fruit and nuts, consider the four following ideas.
1. Stand up pouch packaging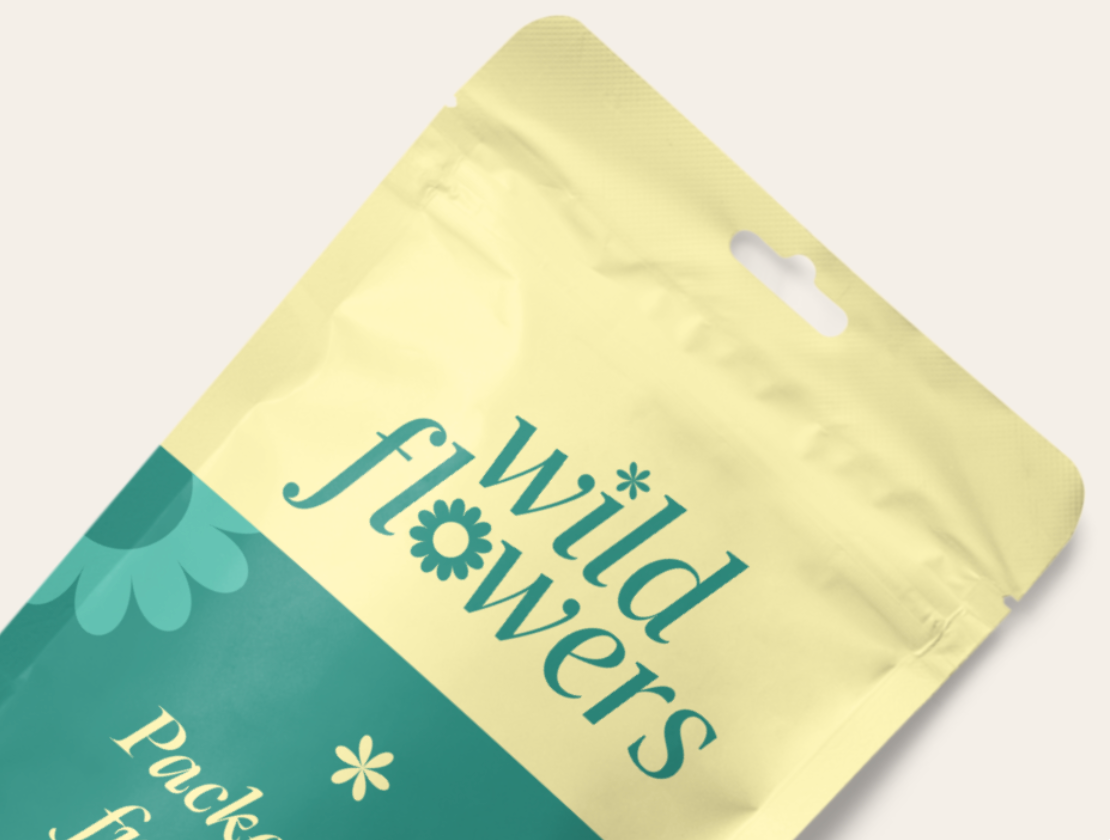 One of the best options for nuts and dried fruit packaging is to use stand up pouches. noissue's wholesale custom stand up pouches offer many pros. In addition to the fact that you can customize your pouches with the features you want and the branding that best reflects your business, you can take advantage of the following.
Reusable and recyclable
noissue's stand up pouches are made from recyclable materials. After your customers are done consuming the product, these pouches can go back into circulation.
Heat Sealable
For your customers' convenience, these packages can be sealed via heat and pressure with the heat sealable press-to-close zippers or other close options, including child-resistant zippers.
Protects products from light and oxygen
In addition to being FDA approved and safe for food items, noissue's stand up pouches protect nuts and dried fruit from light and oxygen, helping to preserve freshness and flavor. These resealable pouches can come with a number of useful features, including:
Degassing valves, which are a must for coffee or tea packaging but also extremely useful for protecting nuts and dried fruit from the damaging effects of direct contact with oxygen.
High-barrier films add more protection against oxygen and moisture.
While clear windows are available, stand up pouches with clouded windows are also available to protect from direct light exposure.
2. Custom Boxes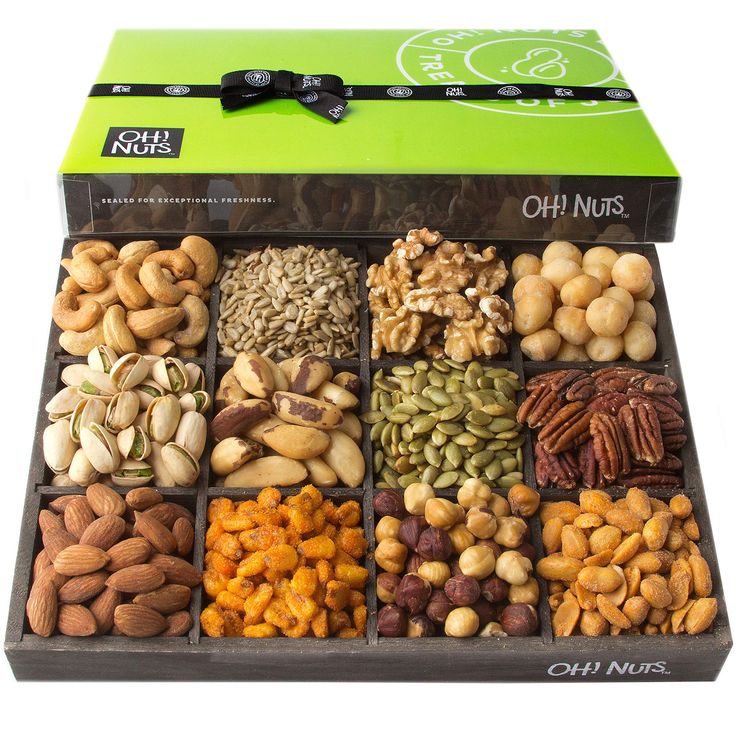 Custom boxes look fancy and some vendors opt for these, especially since boxes lend themselves well to gift-giving purposes. What's more, boxes are usually fully customizable, which means you can add plenty of branding to make your business stand out.
But there are some cons with the custom box option. They include:
Higher packaging and printing costs
Greater storage requirements
Customer can't store boxes in the freezer (stand up pouches can easily be stored in the refrigerator or freezer)
Boxes provide less protection against the damaging effects of light, oxygen, and moisture
3. Plastic or glass jars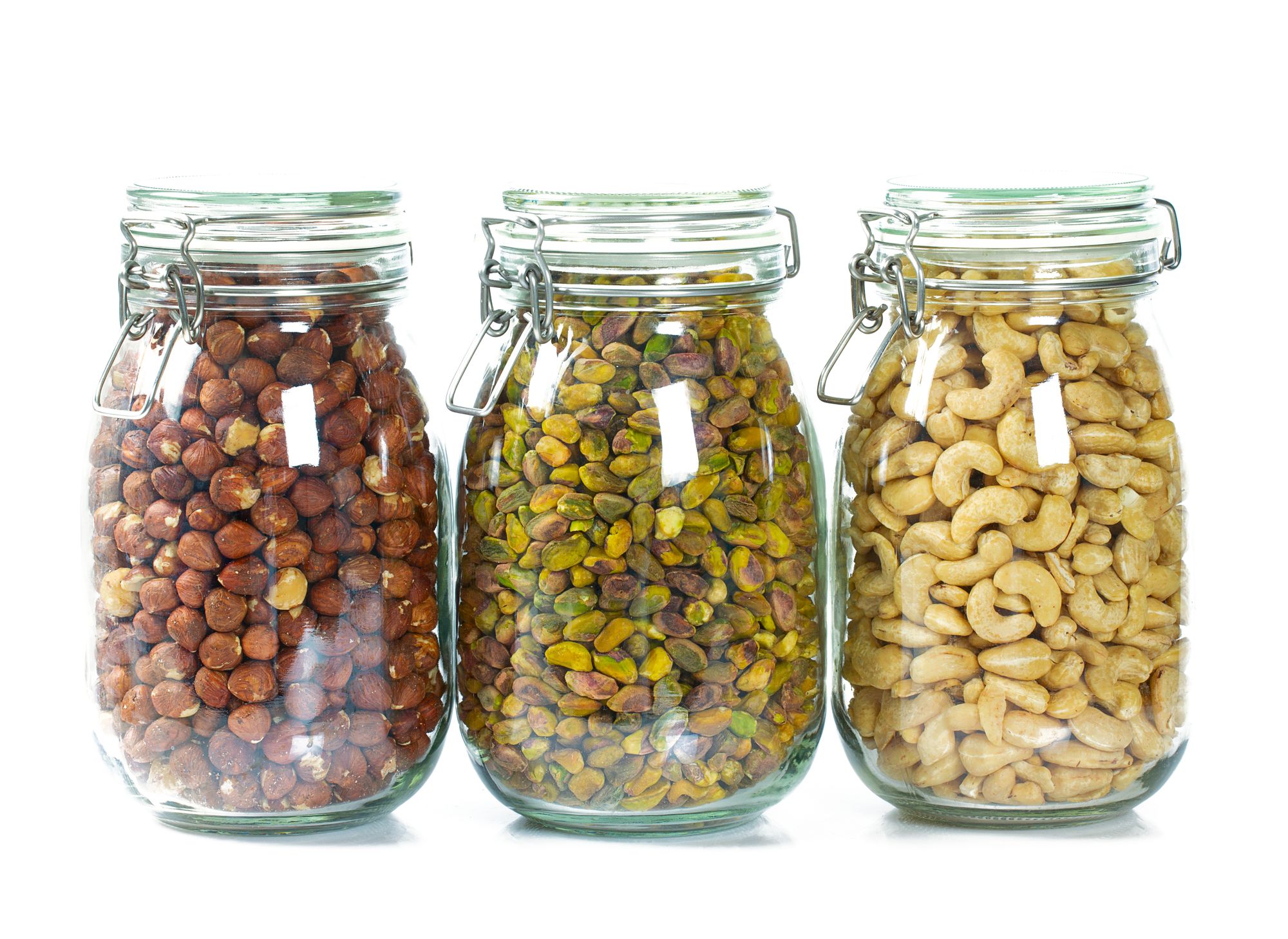 Jars offer another possibility in terms of trail mix packaging ideas. They enable customers to see what's inside, and they can sit in the pantry for months and even years. However, they pose these problems:
Glass jars can easily shatter and create an unsafe situation
Plastic or glass jars let light in, which can quickly degrade the quality, freshness, and flavor of nuts and dried fruit
The glass option in particular can be a costly one
4. Non-resealable pouches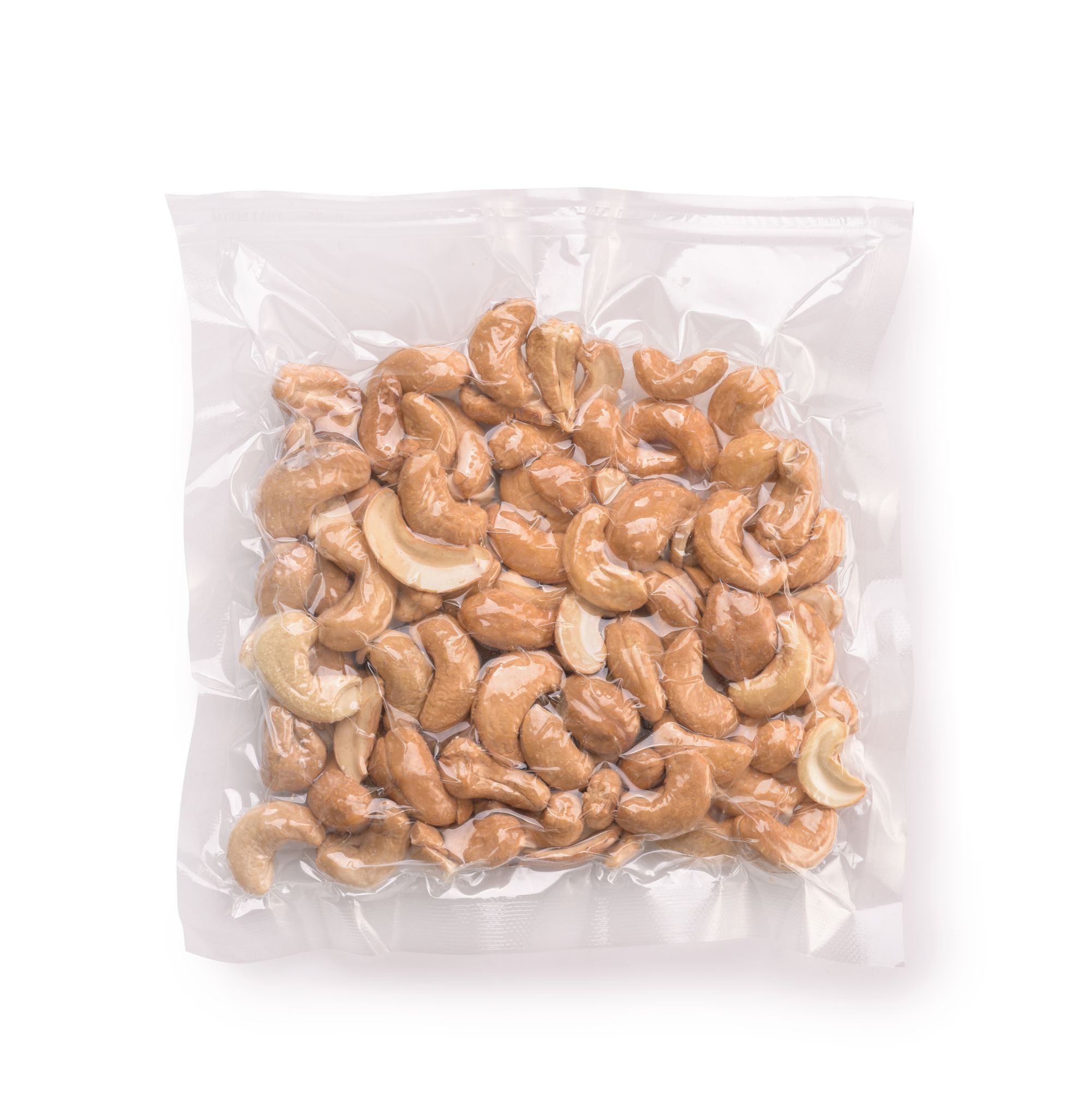 Pouches that don't reseal are an economical option for many producers and vendors. However, customers may find them less appealing than the more convenient resealable stand up pouches.
Pouches that can't be resealed often do a poor job of keeping moisture and oxygen out. To keep your trail mix, assorted nuts, and dried fruit fresh and flavor-packed for your customers, even after they've opened the package, you're better off with stand up pouches that are resealable.
Stand Up Pouches Keep Foods Fresher

We've presented several trail mix packaging ideas and a number of considerations to keep in mind when deciding between nuts and dried fruit packaging options. Noissue offers wholesale custom stand up pouches because we feel they are superior to other packaging options in a number of key ways:
They protect against product degradation that results from exposure to light, oxygen, and moisture
They are resealable for freshness and your customers' convenience
Our stand up pouches are food-safe and made from recyclable materials
Full customization options are available — we can add in your preferred features and add the branding artwork of your choice
These pouches are strong and puncture-resistant
Your customers can store pouches in the freezer
They are an economical choice compared to boxes and glass jars
Stand up pouches can include high-barrier films that further protect against moisture and degassing valves to keep air out.
If you are ready to explore your options for nut and fruit packaging supplies, reach out to noissue. We're ready to answer your questions and help you find your packaging solutions. In addition to offering wholesale custom stand up pouches ideal for fruit snack packaging, dried fruit bags, nut packaging, and more, we offer a range of food-safe products for safer delivery of your food products.
For example, our food packaging boxes, food-safe wrapping paper, and takeout bags are great for foods that will be consumed shortly after local delivery. We also offer sturdy coffee bags ideal for coffee beans, ground coffee, tea, and more – check out our food delivery options!