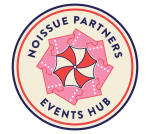 The Graceful Bloom is an environmentally conscious floral design studio. Head florist, Nat, takes pride in her eye for a great colour palette and fulfilling your flower dreams. Locally sourced flowers and foliage, foam free construction, and recycling are just part of the environmentally conscious approach Nat takes with her floral design.
She encourages couples to get value out of their flowers by repurposing their ceremony arrangements to the reception space. She also offers a bouquet wrap service at the end of the night for your event arrangements, extending the life cycle of the flowers and creating a nice keepsake for your guests to take home!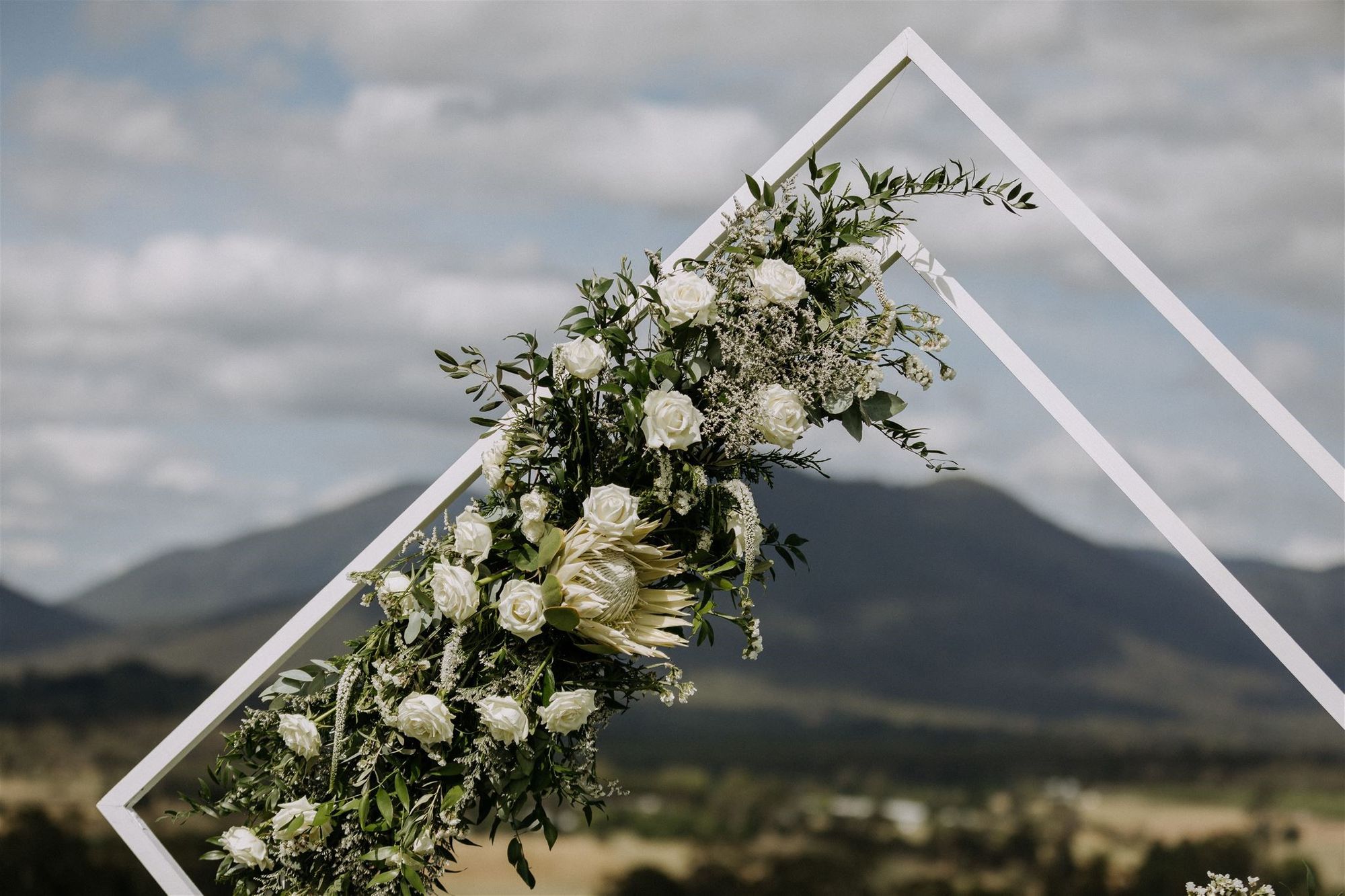 Welcome to the noissue Events Hub! Tell us more about yourself, your business, and the services you provide.
I'm Nat, owner of The Graceful Bloom. I live in Victoria, Australia and have 3 kids Tom, Will and Zoe. The Graceful Bloom provides environmentally conscious event and wedding floral design.
Across your brand, you lead with "environmentally conscious floristry." What are the origins of your passion in sustainability and tying this into your floral work?
When I attended TAFE for floral design, I was exposed to floral foam (a single use foam that never fully breaks down and contains microplastics) and imported flowers.  The more I learnt about them and their harmful effects on the environment, the more I realised that I didn't  want to be associated with them and wanted to find more sustainable options.
What are some practices that are harmful to the environment that budding florists should be aware of?
There are many aspects to floristry that in my opinion are harmful to the environment, but here are 3 main items that I think contribute the most.
The first is floral foam which is a single use plastic foam soaked in water that florists use to create arrangements with a water source.  Once the foam has had stems inserted into it, it can't be used again. The foam is put into landfill and never fully breaks down, and the microplastics that break away from the foam are washed into our waterways- endangering marine life and affecting the water quality.
The second item I think is a big contributor is imported flowers. The flowers are packaged up and shipped in aircrafts mostly from Africa, South America and Asia. Aircraft travel is considered one of the largest contributors to greenhouse gas emissions.  Once the flowers arrive in Australia, there is a flower devitalisation process to rid the flowers of any harmful pests. This process drenches the flowers in glyphosate which is also used in Roundup and has links to cancer studies.
The final item I think mostly contributes negatively to the environment is the plastic packaging the flowers are wrapped in. I can have a whole garbage bag full of soft plastic sleeves from just one wedding.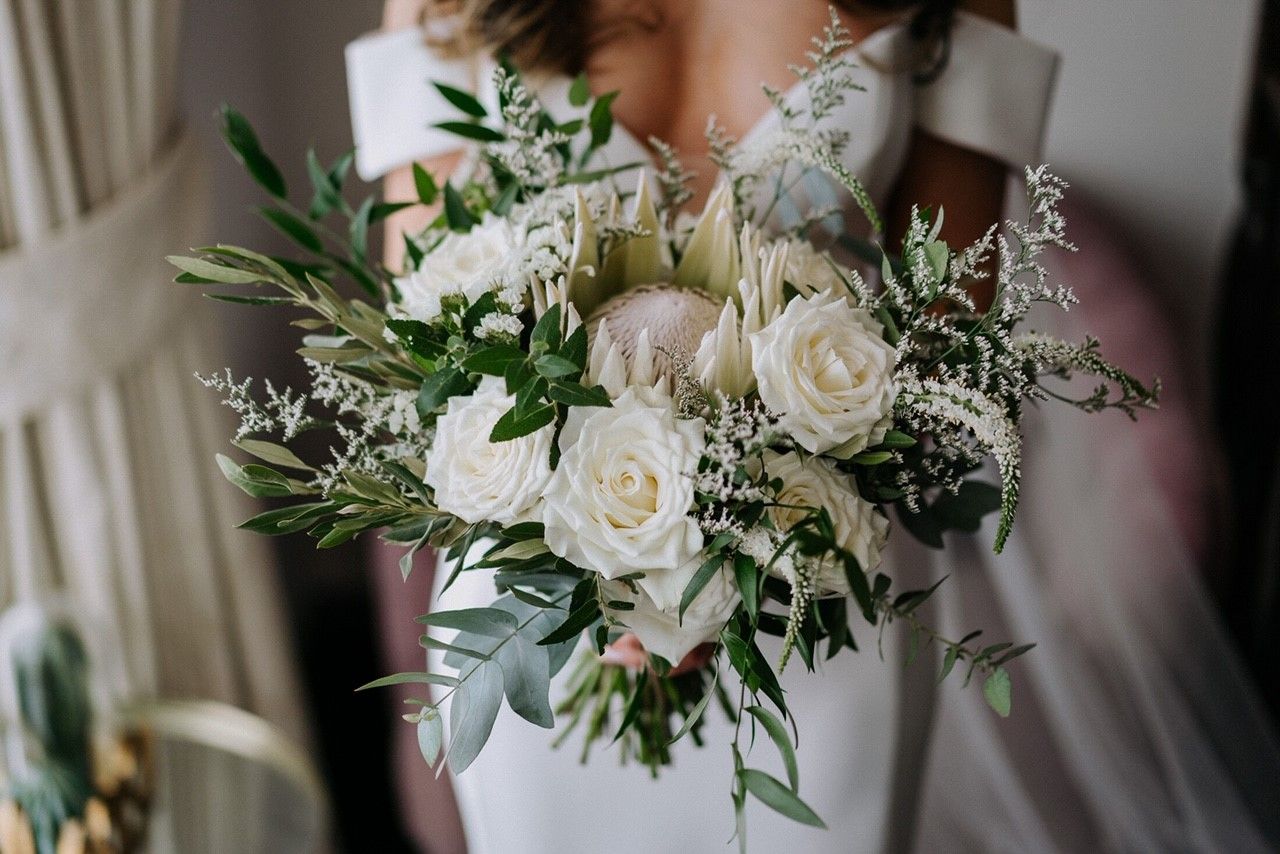 The Graceful Bloom applies sustainable efforts in each step of your work. Can you share more about what these practices are?
Relating to the items in the question above, here are some of the conscious efforts I make in my floristry work.  I use chicken wire to create my floral arrangements in vases or installations. The chicken wire can be reused many times (it's made of galvanised steel) and is flexible to mould into the shapes I need.
The second effort I make is to only buy seasonal and local flowers. I have developed a relationship with my suppliers that sometimes they even pull me up and let me know that what I've chosen is imported!  I appreciate the mutual respect we have, even though they supply imported flowers they have consideration for my needs and values.
The soft plastic sleeves I accumulate for a wedding are handed into a recycling company that creates hundreds of different recycled plastic products.
Can you share some tips on finding customers that align with The Graceful Bloom's values? How do you work with your clients to get on the same page on eco-awareness for their events?
I can generally tell when a client approaches me whether they are environmentally minded.  They will be happy to work with seasonal flower choices and are conscious of the life cycle of their flowers arrangements. The biggest compliment is if they refer to photos of my own work!
If a client approaches me with reference photos of dyed, preserved or imported flowers I will inform them of what is contained in the photo and let them know that I can't provide these items as they don't align with my business values, and what their alternative options are. Some clients learn and then decide to change their approach, others are after a particular look so aren't influenced by the environmental impact their choices may have.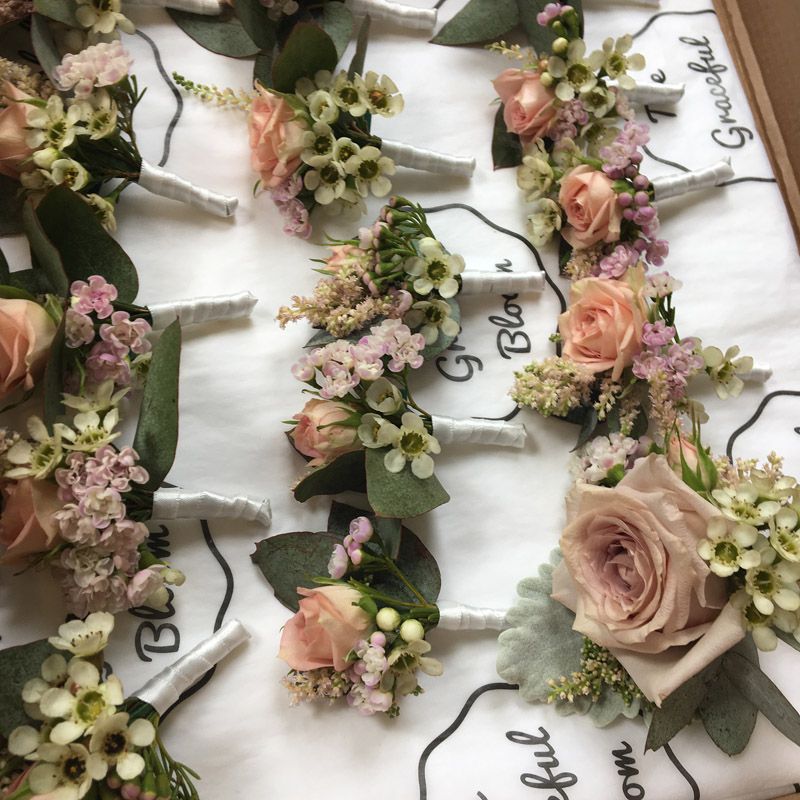 With clients, you take a personalized approach in the design process. What is your personal floral aesthetic and how do you stay true to that considering your clients' different styles?
I'm a bit of a chameleon when it comes to my floral aesthetic! I am a big fan of Australian native flowers, but am a sucker for romantic garden flowers such as roses, peonies, tulips etc.
Generally the client is either a native fan or loves romantic garden style, so it's easy for me to adapt to each one. For either aesthetic I love to include lots of different textures so there's something exciting to look at wherever your eye falls on the arrangement.
How did you learn about noissue and why did you opt to use noissue products for The Graceful Bloom?
I use tissue paper a lot in my packaging to protect the flowers, whether it's a gift bouquet, a tray of buttonholes  or the delivery box of wedding party bouquets.  I wanted to have an easy way of promoting my brand without the effort of stamping paper a million times!
So I did a Google and came across noissue- and have never looked back! Their products are affordable, design and order process is seamless, and customer service is second to none.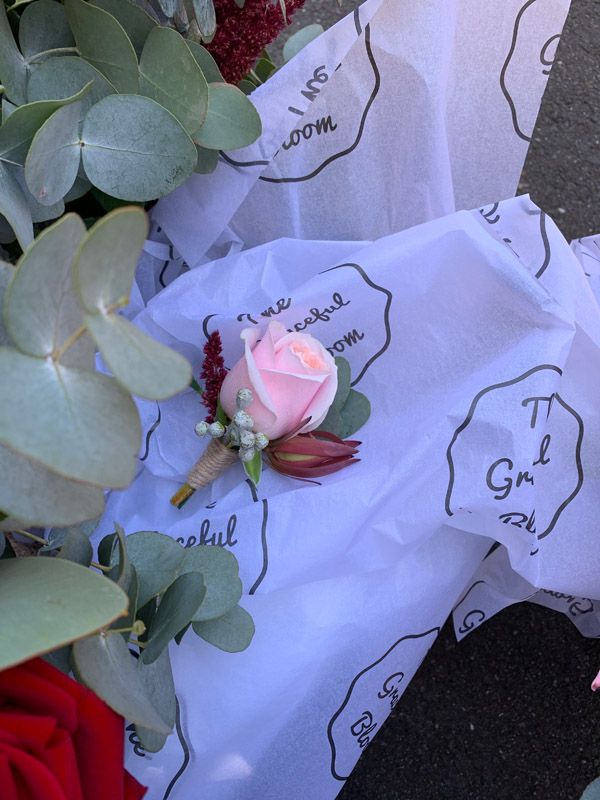 Fun Fact Question: What are the ingredients of your dream floral arrangement and why?
My signature aesthetic is to mix Australian natives and roses together. The roses soften the bold textures of the natives, while the natives provide a lovely contrast to the dainty petals of the roses.
---
Want more of The Graceful Bloom? Visit their website and give them a follow on Instagram!