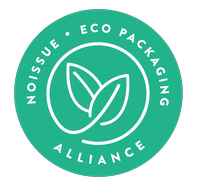 While the pandemic closed the doors for some, it opened opportunities for others. It led others to quit their jobs and go home, but it also gave them the free time to unlock something they never thought they would do.
Dae, the founder of our featured brand today, had a job that could've put her family at risk. She put it off and decided to come home to her family. While being at home, she was on the hunt for the best cookie in the city until she decided to bake her own. Five hundred trial cookies later, Everydae Indulgence was open for business.
"I'm Daeron Pabilona (Dae), founder of Everydae Indulgence based in Quezon City, Philippines. I am a journalist and worked at one of the major media networks in our country. Everydae Indulgence started from my mother who is originally the one who was about to open her own food business for her banana bread and cinnamon rolls. During the pandemic, I have always been on a mission to find the best cookies around the metro and ended up making my own version of my cookies. After a few weeks, I decided why not make my own food business specifically for cookies!? Moist, soft, chewy, and decadent are the four elements of our cookies that we have achieved!
The name came from my nickname 'Dae' which I connected to everyday that means Indulging oneself in our cookies day by day!"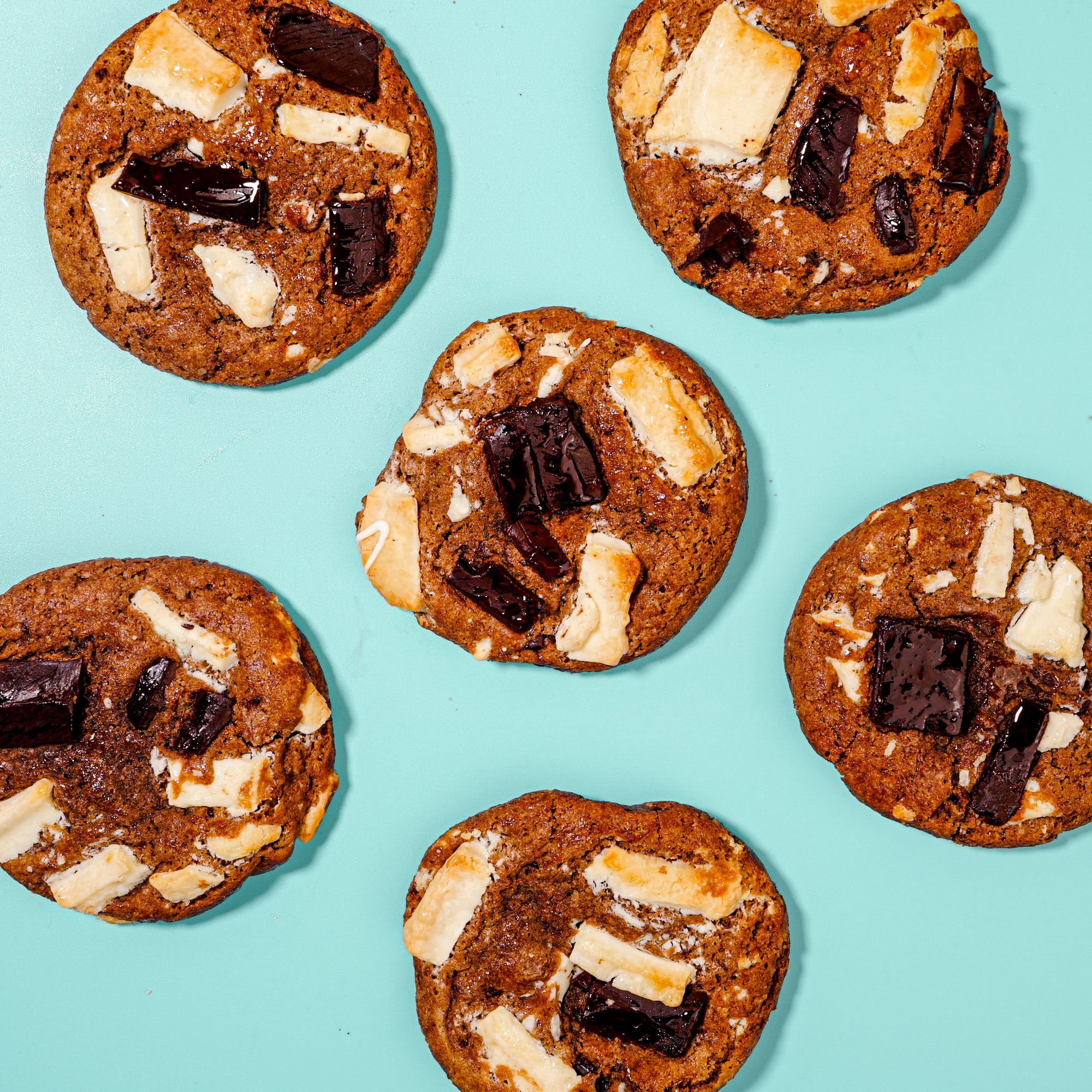 Travelling was an important part of her work. Because of COVID-19, she knew she could be a risk to her family if she continued doing so and decided to lay off it. After a few months being on the search for the best cookie in Manila, she was inspired to bake her own.
"I left work when the pandemic started since we create and produce stories that require me to travel and go out around the metro which is risky and dangerous for my family. I decided not to continue my work for their sake. Months have passed, I decided to run a business during the lockdown. I have done a lot of research, trial and error, substitutions in my cookies! For the record, we have baked a total of 500 pieces during our trial stage before I have achieved the quality of the cookie that I want."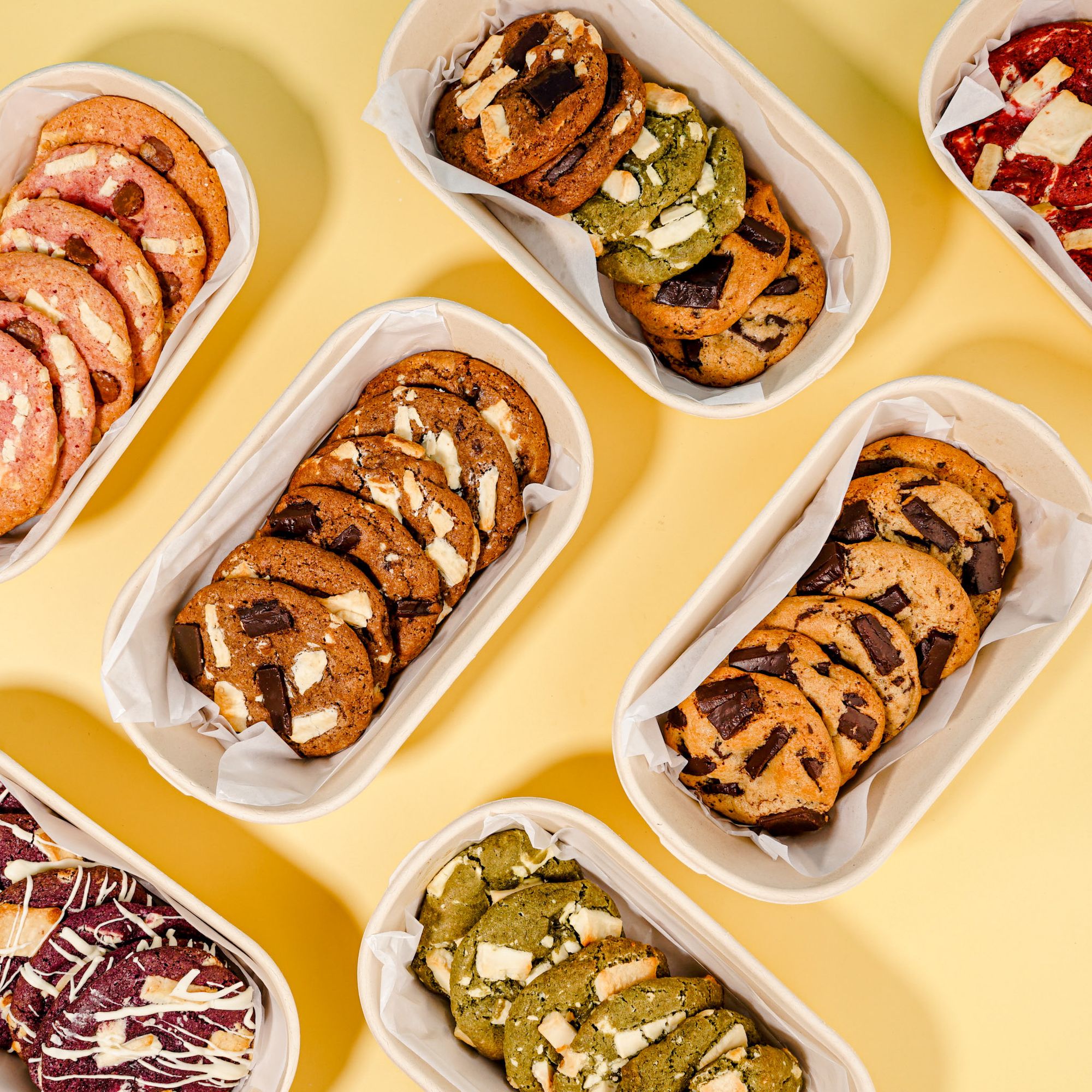 The pandemic urged many to start their own business. Baking businesses started popping from left to right. Dae had to figure out how to stand out and shine.
"Being different and unique is one of the greatest challenges we have faced since there are a LOT of cookie shops that have been formed during the pandemic. We have decided to release seasonal flavors that will make our cookies stand out. Managing a business is a challenge, but it was a collaborative effort with my family since they are the ones who's been very supportive ever since day 1. They helped me in creating new flavors, quality control, marketing strategies, and a lot more that revolves around the business. (also washing the dishes) hehe!"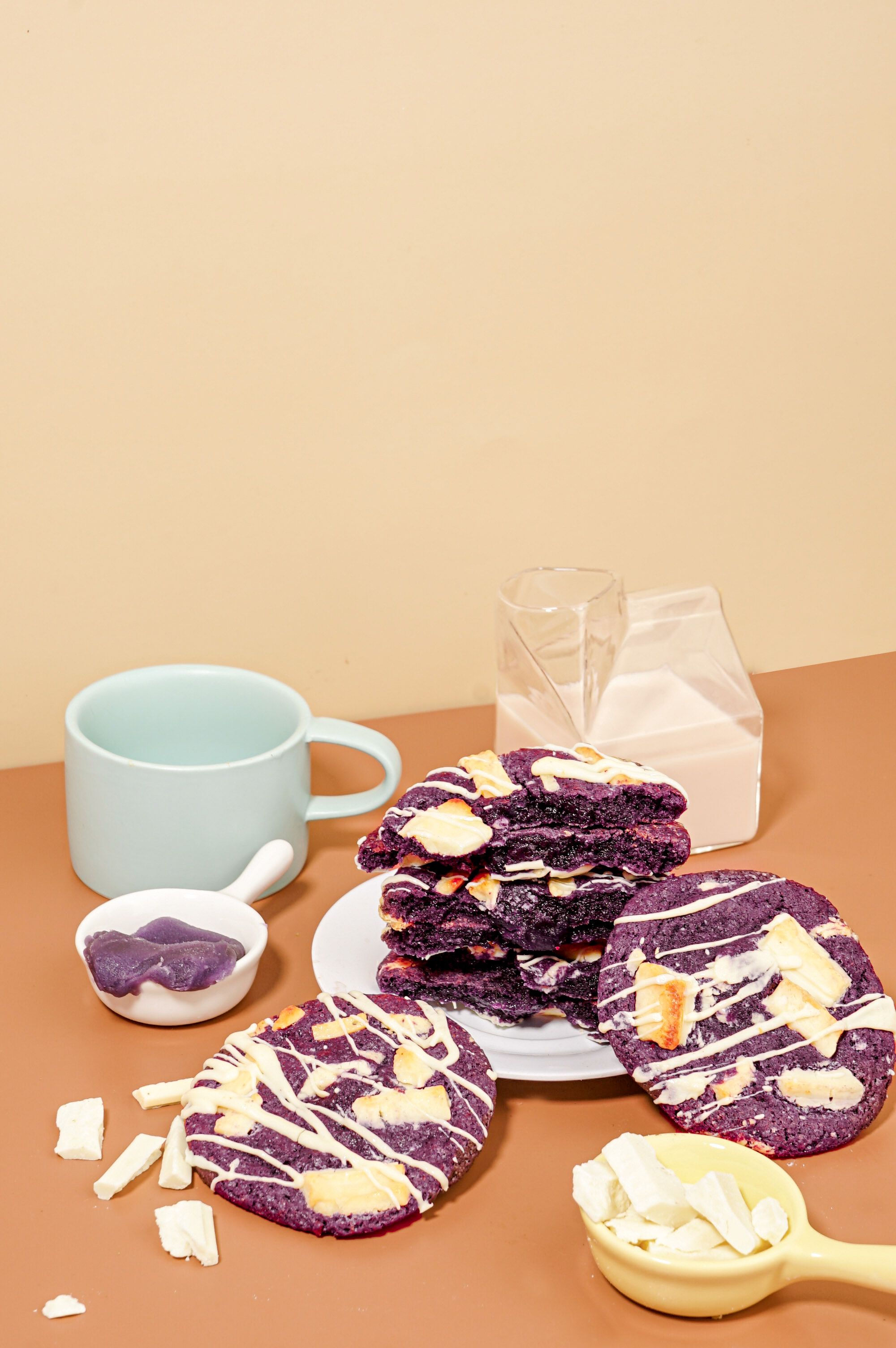 When it comes to packaging, Dae personalized everything. She shares that using her favorite color became an advantage as it's rarely seen in food brands.
"Everything is personalized from the logo, color, and the icon that we have used in our business. The color blue is rarely used in the food industry apart from blue being my personal favorite color it gives a different cool vibe and contrasts with our cookies! My logo is basically my name itself and my signature. We want our brand to stand out while still serving its purpose to keep our cookies less greasy with noissue's custom Foodsafe wrapper!"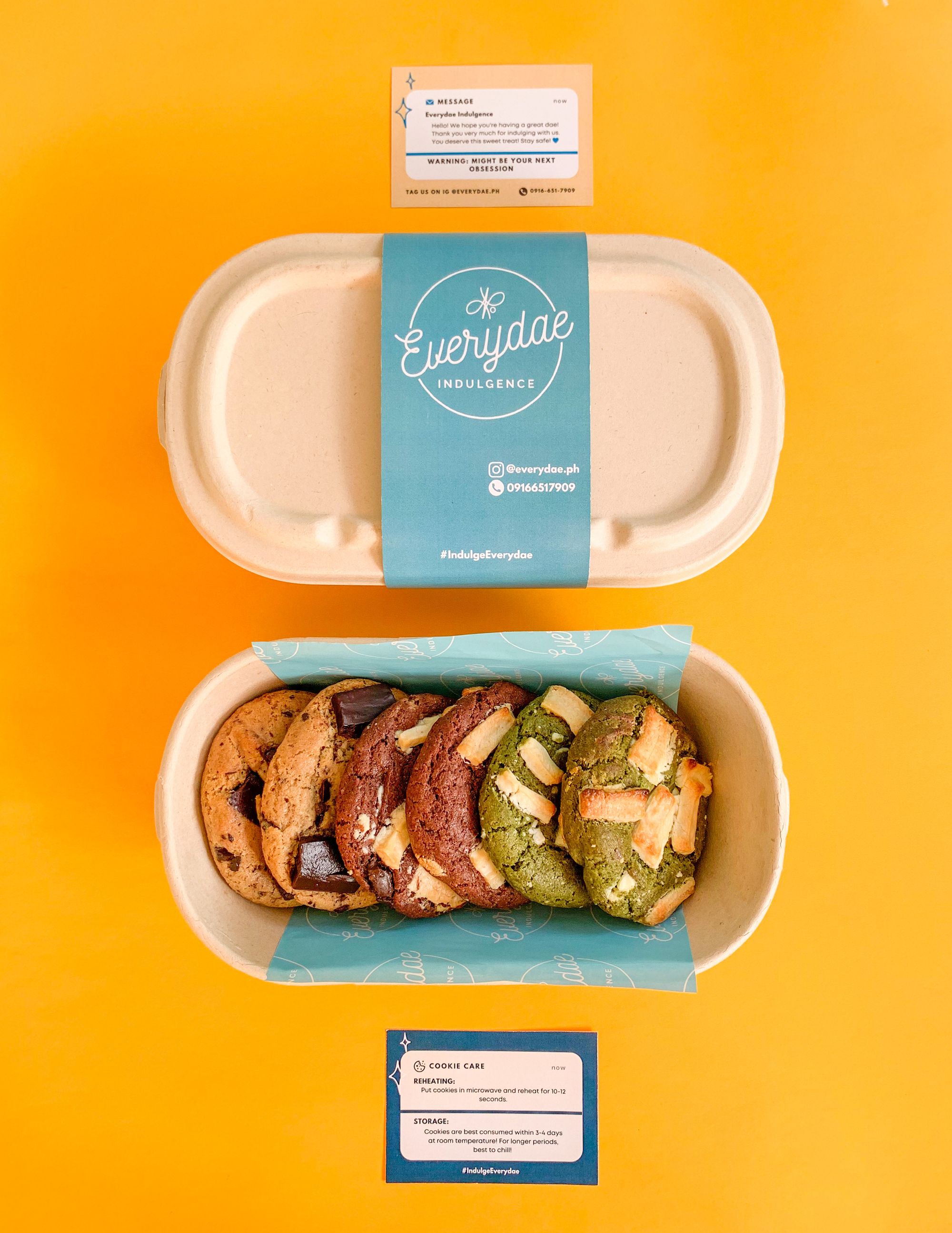 For her, branding introduces who you are to your customers. Having your goals intact, while figuring out who you want your brand to signify, will guide you with how your customers perceive you. Dae values the planet and decided to showcase that by using eco-friendly packaging.
"Branding is important since it shows how you want to present your own business. It also reflects how you envision your goals as well. Having it personalized and have custom packaging gives your business an identity. We have decided to use eco-friendly bagasse containers and sustainable foodsafe wrappers by noissue since we wanted to minimize our carbon footprint and help save mother earth!"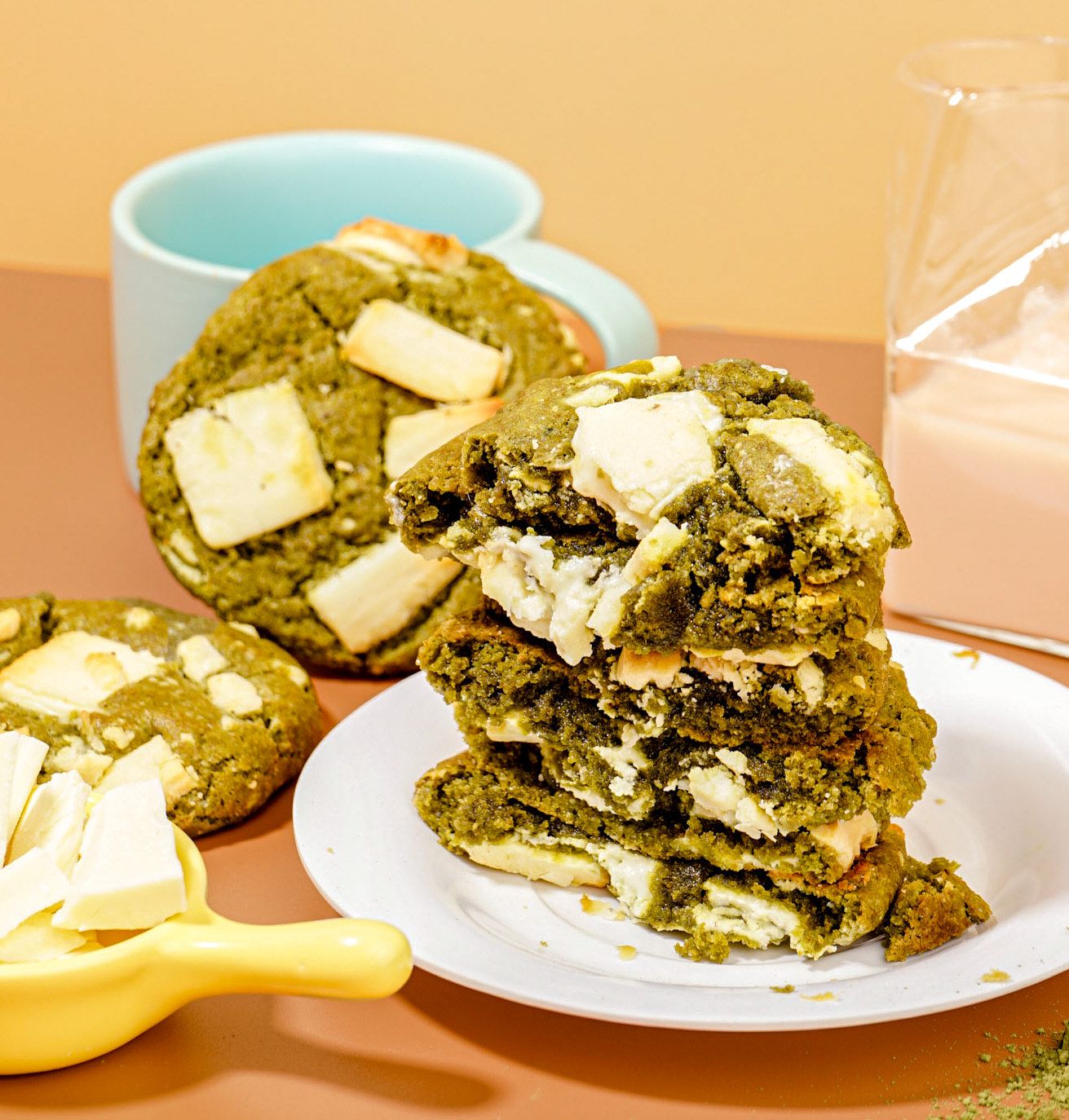 "We chose noissue since they are the only ones who use soy-based inks with their foodsafe wrappers, and at the same time, the process is convenient and easy to access plus, the shipping fee is free! We also think that we share the same goal and promoting sustainability!"
Quick Q&A!
What's something you always have in your fridge?
"We always have raw cookie dough inside our fridge that we can pop in the oven when we are craving cookies!"
What's one cookie flavour that you would love everyone to have a try and why?
"Our 'Heaven & Earth' (matcha) cookies! People always dismiss the fact that matcha is delicious! Our matcha cookies are kind of a game-changer and one of the crowd favorites I assume! The balance between the white chocolate chunks and the taste of Uji-matcha is perfect!"
---
Find more of Everydae here:

Instagram: @everydae.ph
Facebook: /everydae.ph
Like this story? Tell us yours! Share your brand story and love for your custom packaging and get a chance to be featured on the wrap! If you're a noissue customer and are interested, you can join the Eco Packaging Alliance by clicking here and emailing us your story at ecoalliance@noissue.co!