Fast fashion is one of the most difficult things to avoid in our sustainability journeys. While several eco-friendly fashion labels have emerged, not every aspect of our wardrobes have a sustainable alternative that's also accessible to all. Fashion designer Kayla Vallar launched Faven, an underwear label, to provide long-lasting and sustainable panties for women.
Kayla worked as a successful fashion designer for women's intimates for five years in Los Angeles, but felt overwhelmed in the industry. She found it chaotic and wasteful and decided to slow down and create a brand built on thoughtful products.
"Faven is the fruition of my aspiration to provide quality-made products with a minimal footprint."
Kayla named her business "Faven," meaning "light" in Tigrinya, which is what she strives to provide. With thoughtful designs, non-toxic materials, and amazing biodegradable packaging at the foundation of the label, Faven strives to kick excessive global waste in the butt with one panty at a time.
Each piece is designed, stitched, and dyed by hand with the end-user in mind. As a business owner, Kayla acknowledges that the fashion industry is responsible for millions of harmful, toxic waste so she wanted to produce long-lasting garments that were healthy for the body and the environment. For every product she makes, Kayla reminds herself, "Will this item, material, or action have a negative effect on the succeeding generations?"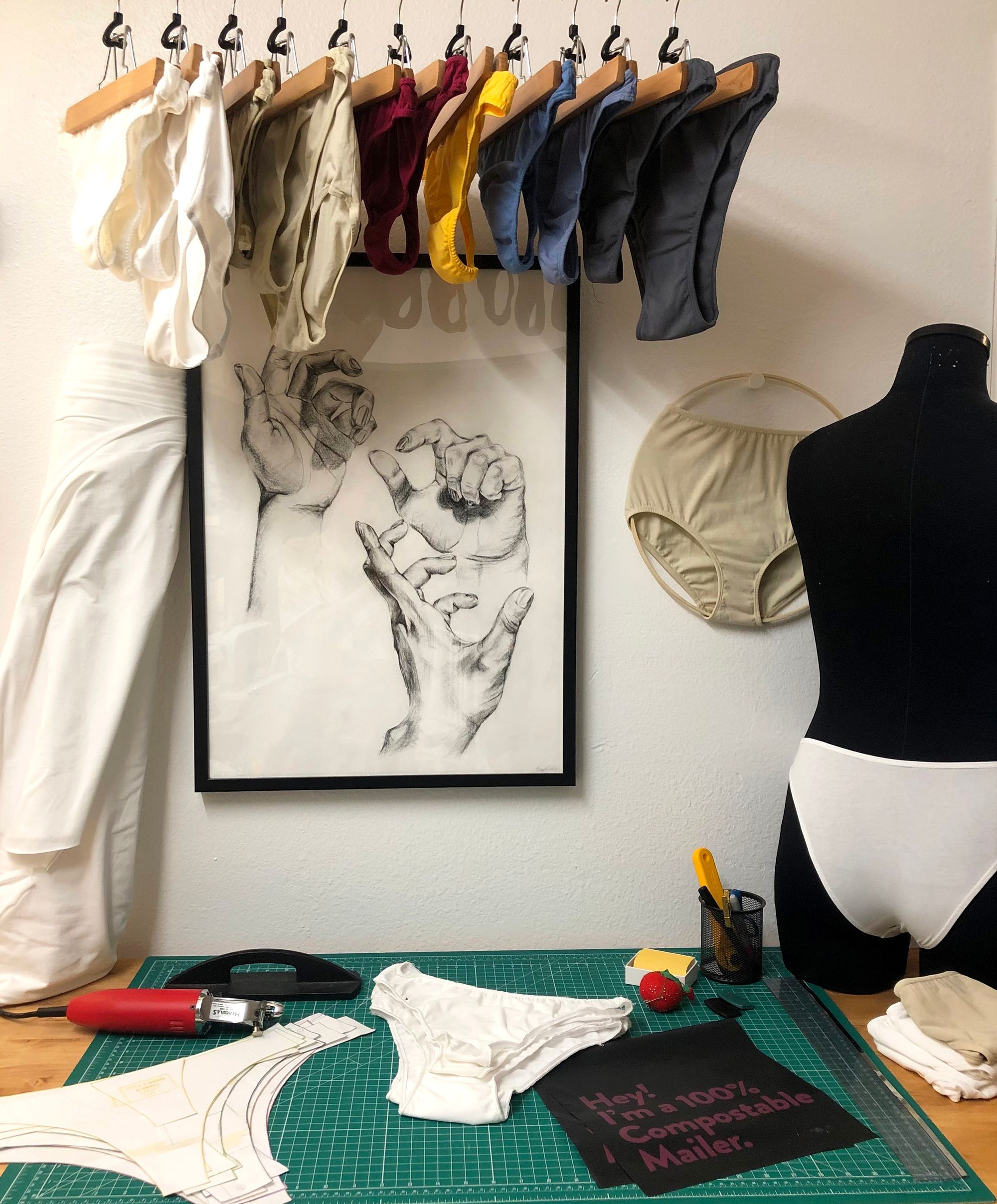 Since they launched the brand, they've been using Global Organic Textile Standard certified organic cotton, non-toxic dyes, and noissue compostable mailers. Faven also utilizes every scrap fabric possible by repurposing them into items like pillows and scrunchies. Among the steps the sustainable fashion label has taken towards sustainability was being transparent about their production on their website and social media. Kayla aims to find more ways to become more sustainable. If she could actually make a 100% compostable pair of undies, she would.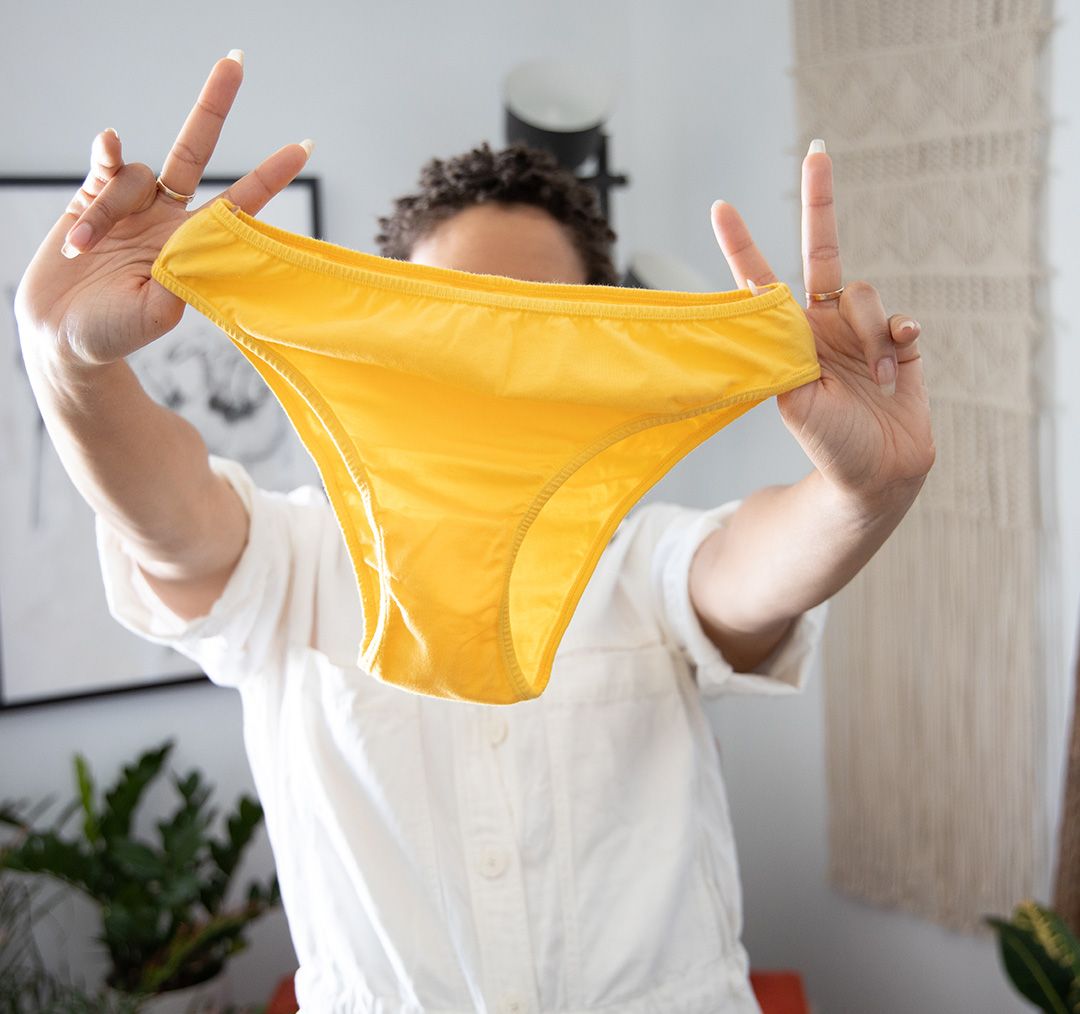 Committing all the way to slow fashion is not easy and handling a label by yourself is not easy. Kayla learned to adapt, self-educate, and keep an open mind with Faven as every decision circled back to her. She couldn't have imagined the emotional, mental, and physical challenges that came her way. The constant affirmation of owning her own sustainable fashion brand was what kept her going and helped her cope with the pressures of running it.
Just like an eco-conscious lifestyle, starting a sustainable business is a journey. Kayla's advice to other aspiring business owners is to just go for it and express yourself and your values. You never know when what you create would resonate with someone else and make them feel powerful and beautiful.
---
Find more of Faven here:‌‌
Website: faventhelabel.com
Instagram: @faventhelabel
Like this story? Tell us yours! Share your brand story and love for your custom packaging and get a chance to be featured on the wrap! If you're a noissue customer and are interested, you can join the Eco-Alliance by clicking here and answering a few questions here.
Questions? Email us at ecoalliance@noissue.co.