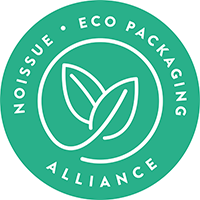 The past few years have seen a wider range of voices and styles rising in the space of contemporary art. After all, as an art movement, contemporary art expands a wide range of styles and genres, and has given rise to many flourishing talents in the art scene.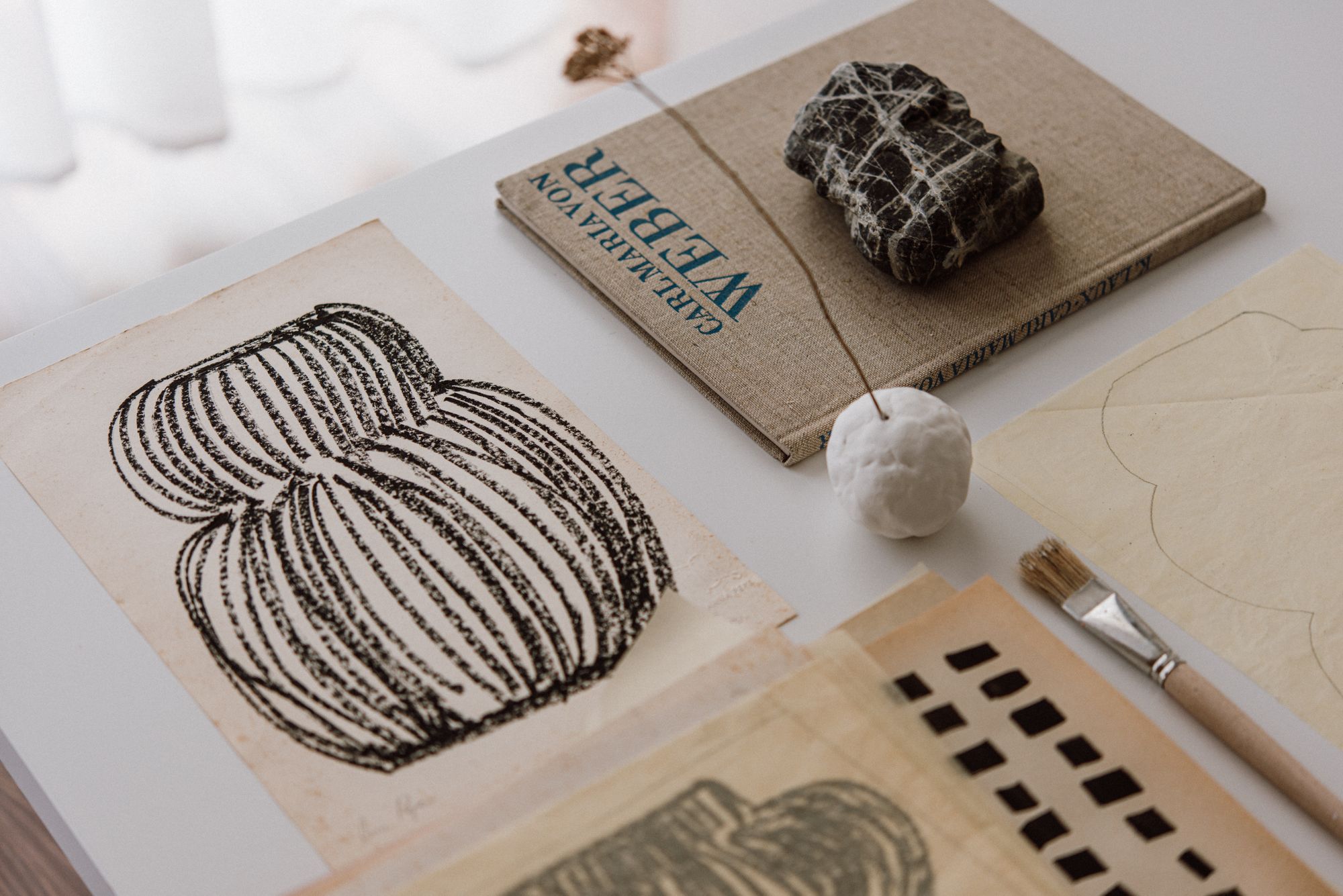 One such artist who's  been doing just that is Anna, the artist behind forn Studio in the United States. Originally from Russia, but now based in Tbilisi, Georgia, Anna founded her own art studio in 2018, where her work mainly revolves around studying feminine beauty and architectural simple lines. As an artist, much of her work touches on patterns like repetitive lines and soft forms, many of which are inspired by her travels around the world.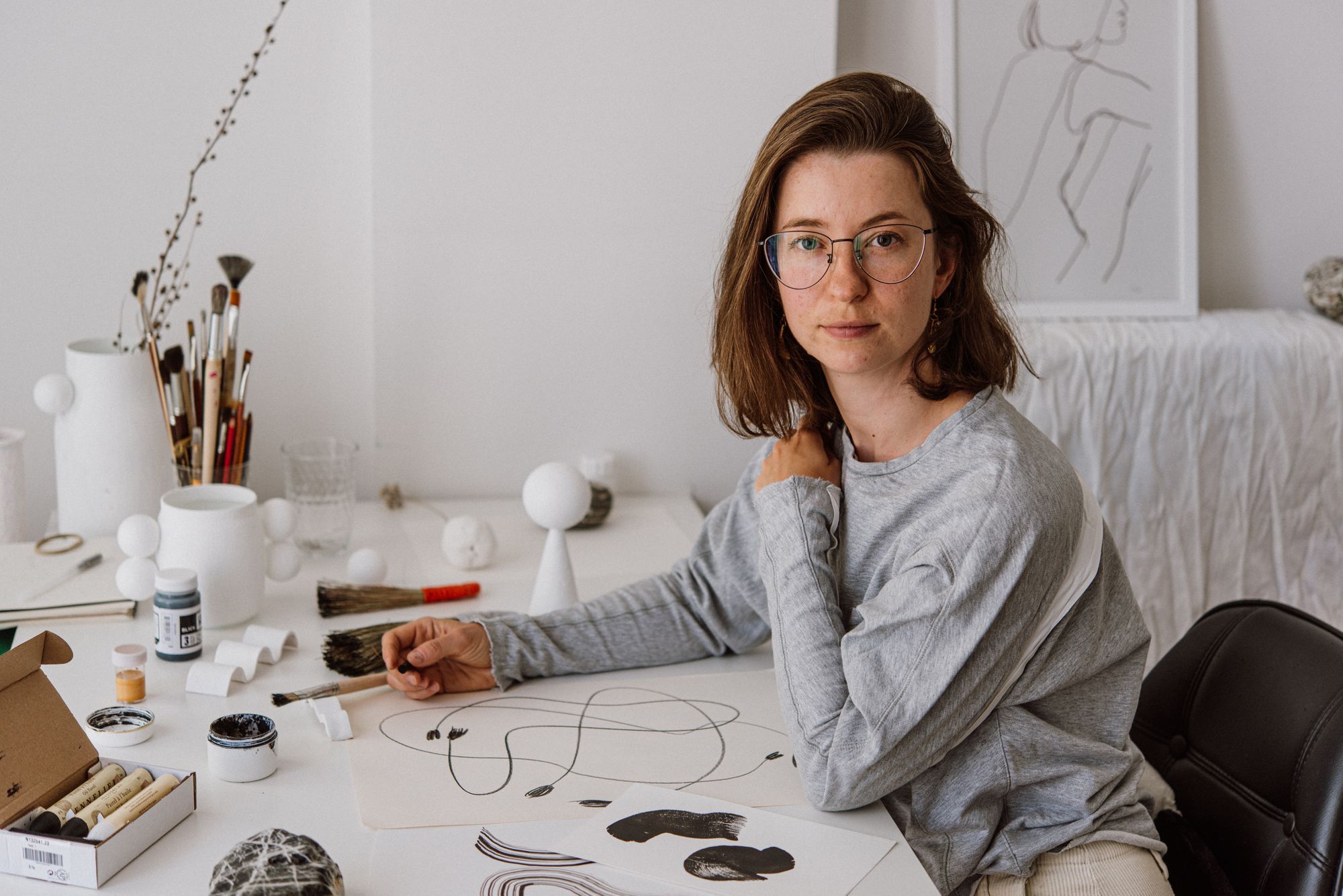 In a sense, taking the artistic path has always seemed to be in the stars for Anna, having loved drawing and creating art all her life since her early childhood. Fast-forward to a few years later, and she officially graduated with a Master's Degree in graphic design, and then embarked on a career as an art director. Two years ago, she decided it was time to find and establish her own artistic voice, and officially launched her own project.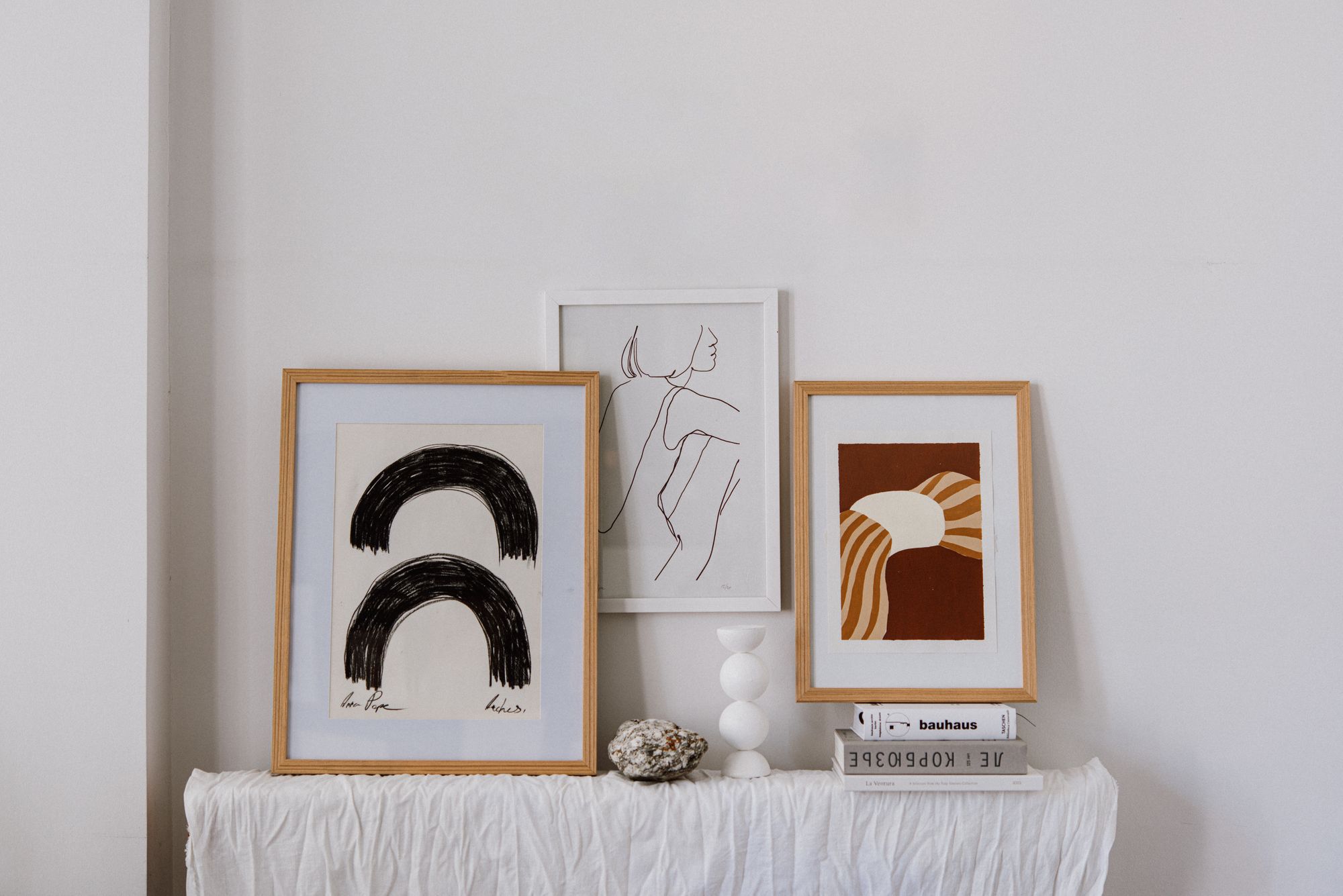 Now officially an artist by profession, Anna's mission with forn Studio is to spread aesthetics in our everyday lives, and particularly, to help people create unique and safe spaces in their homes through her pieces. But as she continues on her creative journey and mission of spreading art, she's also keen on making another mark on the world, too: being as kind to the earth as possible! As an artist, she consciously finds ways to be as sustainable as possible in both her personal life and her creative process, particularly by using vintage paper instead of new ones for her sketches, and by straying away from aerosols. She uses a casein-based natural spray instead as a fixative varnish for her artworks, and besides that, makes sure to reuse and recycle wherever possible.
Anna counts it as her life's mission to leave as little waste as possible wherever she goes, so when it came to taking the next step in her sustainability journey, she opted to go with noissue's sustainable packaging. Moreover, in joining the noissue Eco-Alliance, she's also able to be part of a larger community that shares the same sustainable values!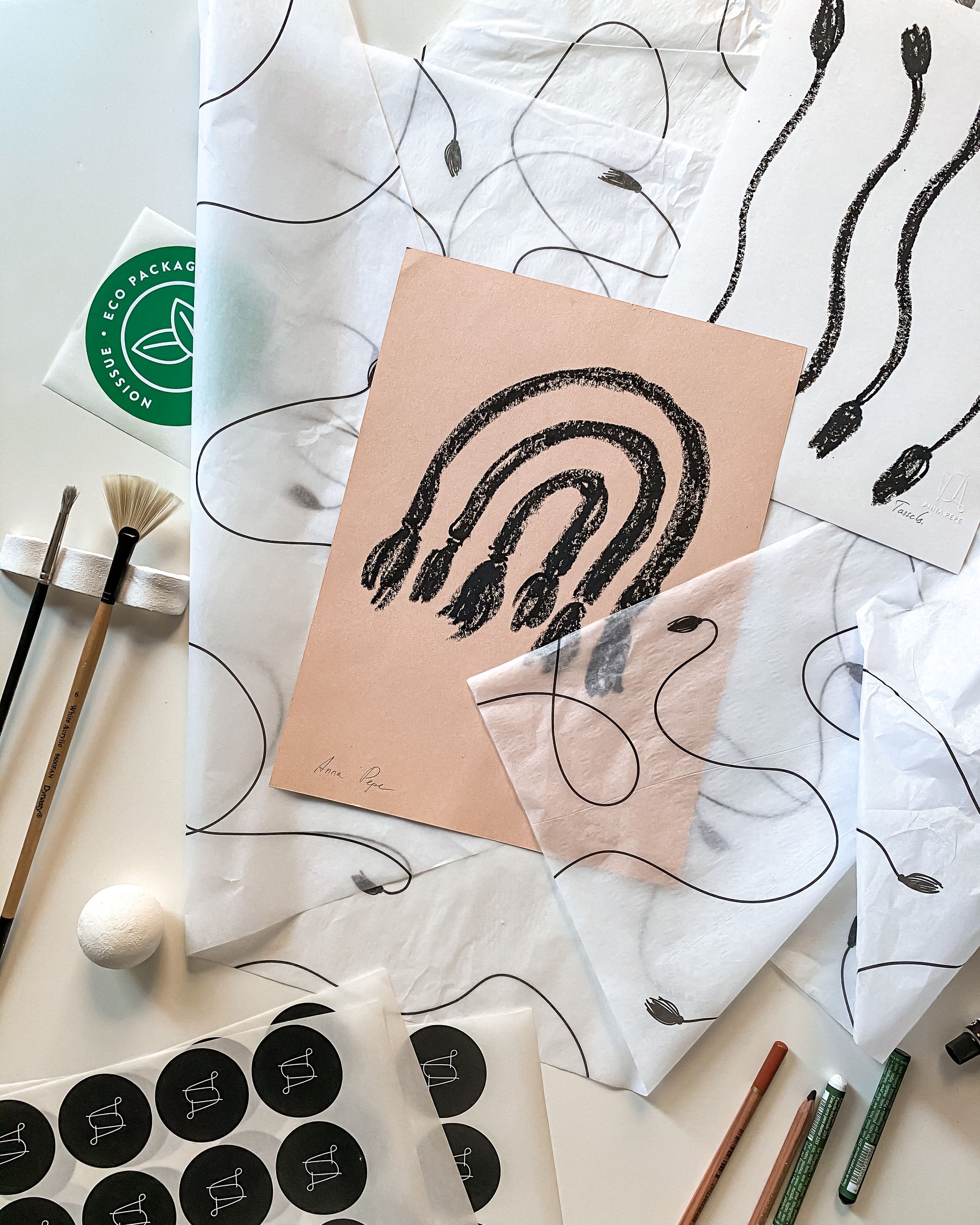 "I'm proud to be a part of a community of people who care about environmental issues as I do."
As an artist, Anna's voice and style is definitely unique all of its own, but another thing that sets her studio apart is her dedication to her clients. As she shares, she counts her biggest achievement so far to be her excellent, no-hassle service to her clients, as well as her dedication to using high-quality materials and worldwide shipping.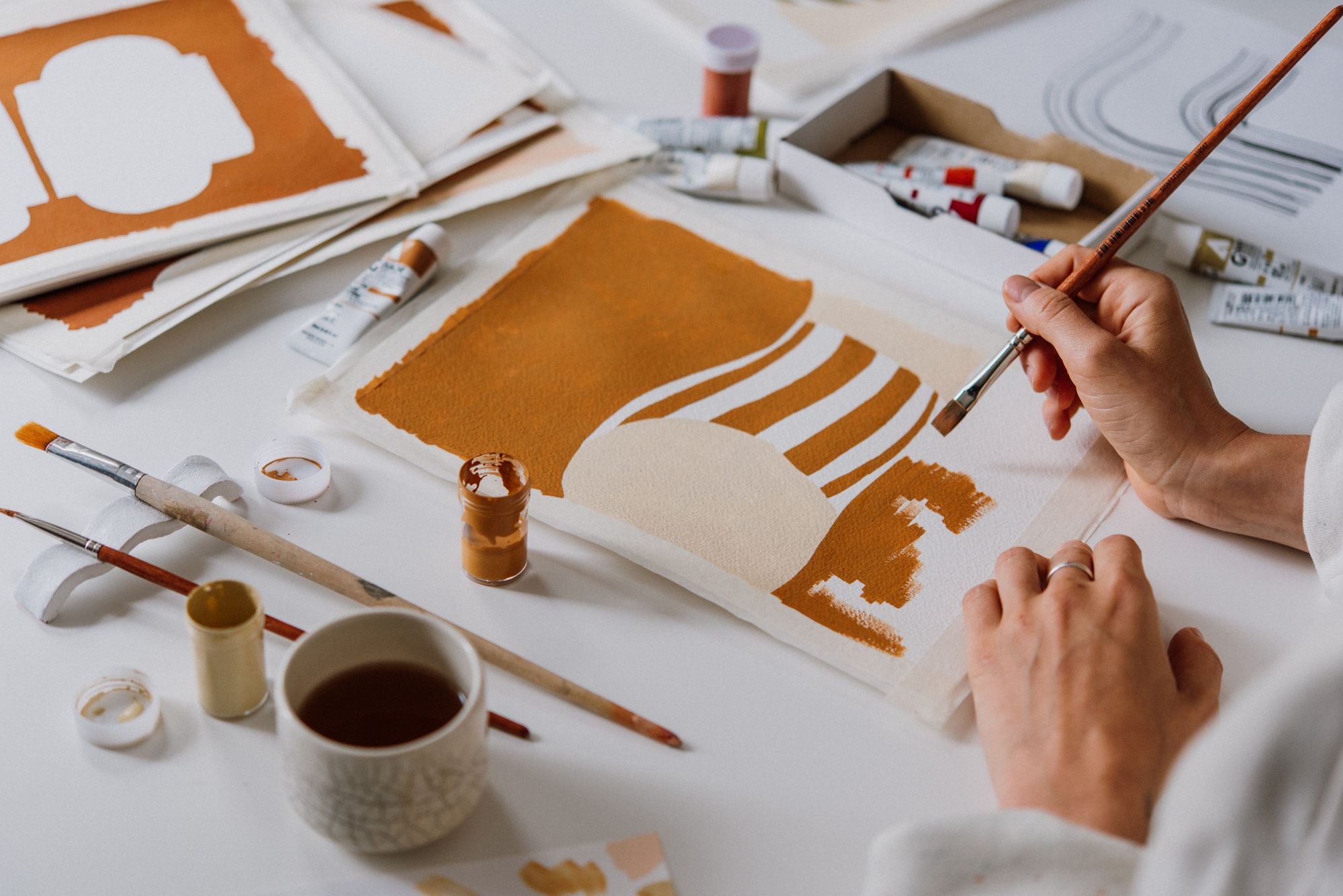 However, as an independent artist, she's also had her share of setbacks—and one of the most valuable lessons she's learned so far is understanding and accepting that her art isn't meant to please every single customer. She's since found her own special niche and space in the world of art, and therefore does her best to express her own artistic vision and voice to those who connect with it.
That said, the lessons she's learned are the very same advice she offers to other artists hoping to make their own mark in the world: to stick to doing your own style, and not just copy from others.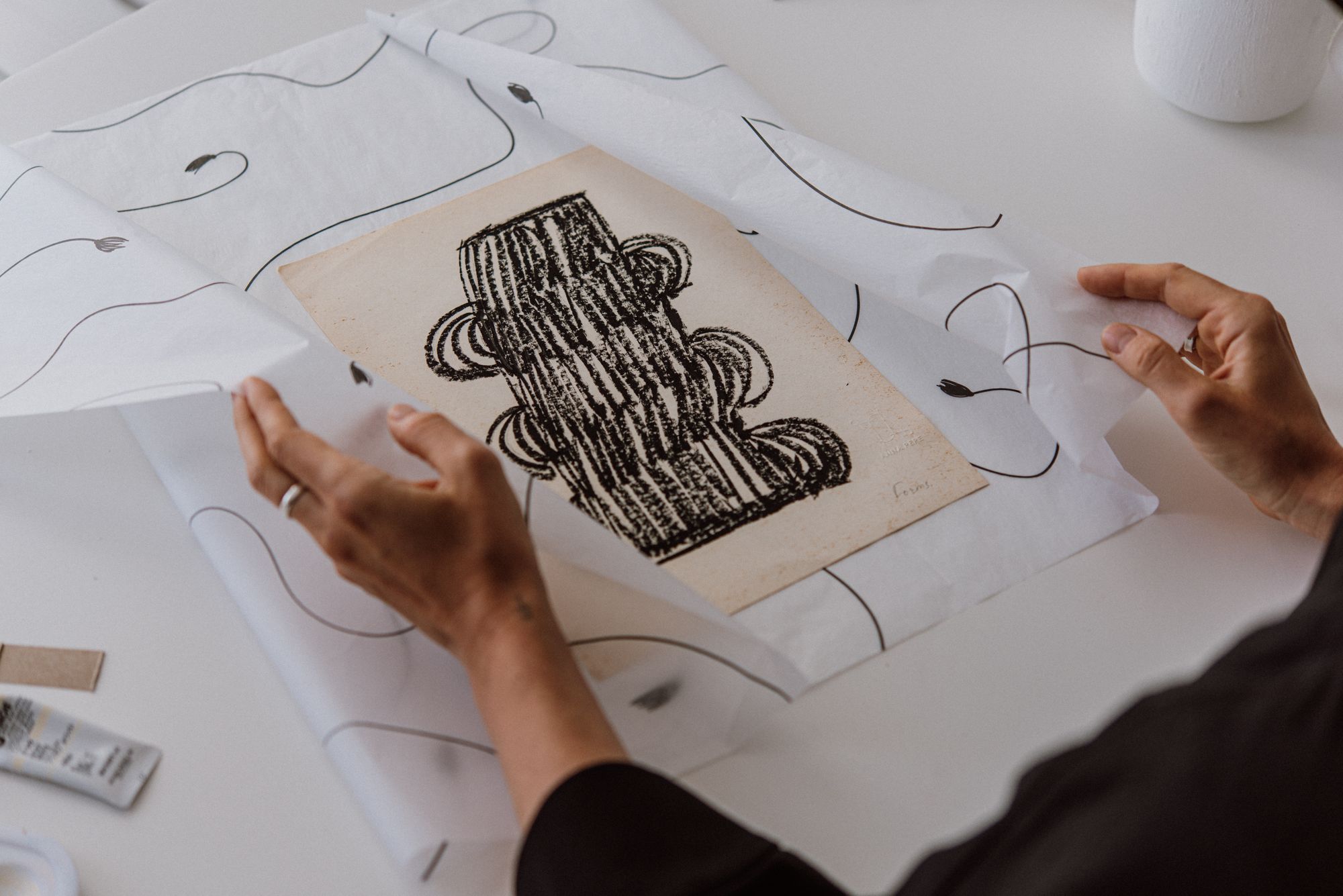 Every single one of Anna's pieces are definitely one-of-a-kind on their own, but a particular piece that always sparks joy is her geometric two-print set—a best-selling piece that she always loves seeing in her clients' nurseries!
The world of contemporary art is one that's constantly shifting and growing day-by-day, and it's through artists like Anna who fearlessly make their own mark that are creating the future of art. And with her steadfast dedication towards sustainability, Anna's definitely helping create a better future for the earth, too!
---
Find more of forn Studio here:‌‌‌‌‌
‌‌‌‌‌‌‌‌
Etsy: fornstudio.etsy.com
‌Instagram: @fornstudio
Like this story? Tell us yours! Share your brand story and love for your custom packaging and get a chance to be featured on the wrap! If you're a noissue customer and are interested, you can join the Eco-Alliance by clicking here and answering a few questions here.
Questions? Email us at ecoalliance@noissue.co