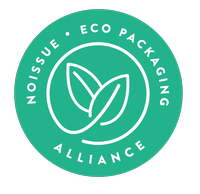 Flowers make the perfect gift because they're beautiful and meaningful. They're for celebrations or even sorrowful events; whether it may be love, appreciation, sympathy, or apologies, flowers are an elegant way to communicate your emotions.
And this is the reason why Lacie, the founder of Framed Florals, created her business. They preserve flowers so that you can always have them to keep and cherish. They aim to memorialize special days in a beautiful and modern way. From bouquets, they create pieces for home decors, presents, & photoshoots.
Read on as we chat to Lacie as she shares how she got this idea and how she avoids harming the planet with her work:
"Hey! I'm Lacie. I run Framed Florals, a flower preservation studio based in Brooklyn. I both live and work in Greenpoint and can be found with flowers or coffee in hand most days. I love pressing flowers and framing them to create meaningful, sentimental, and nature-inspired art."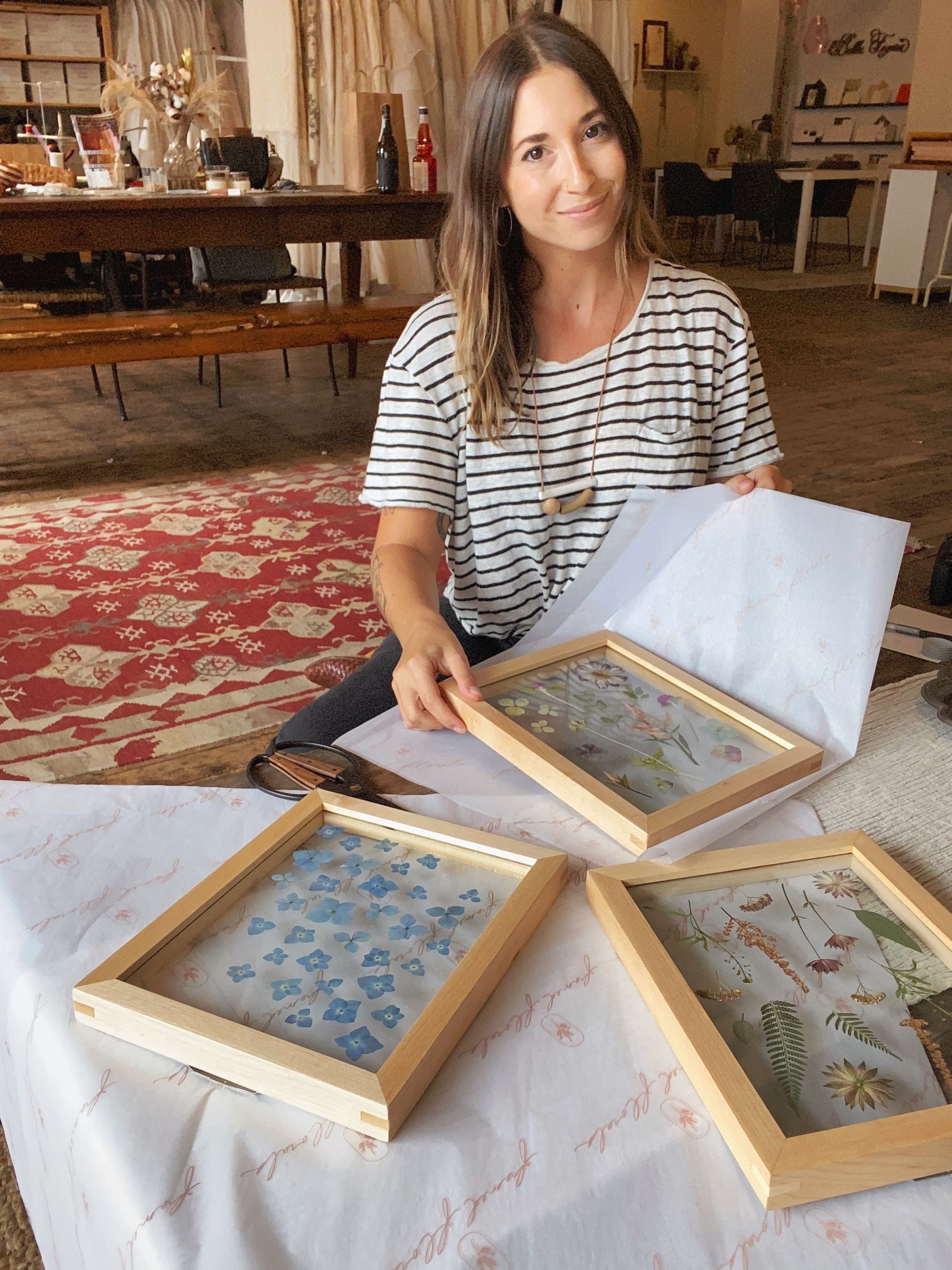 "The idea for Framed Florals came to me after my wedding five years ago. I remember saying to my husband as we were driving back to Brooklyn the morning after the wedding, 'I'm sure there's some girl in Williamsburg who will do something cool with our flowers.' I was so sure of it! I googled, searched, and couldn't find the type of art I had envisioned in my head. So I pressed and framed my own flowers. From there, it grew, and the idea for Framed Florals was born!"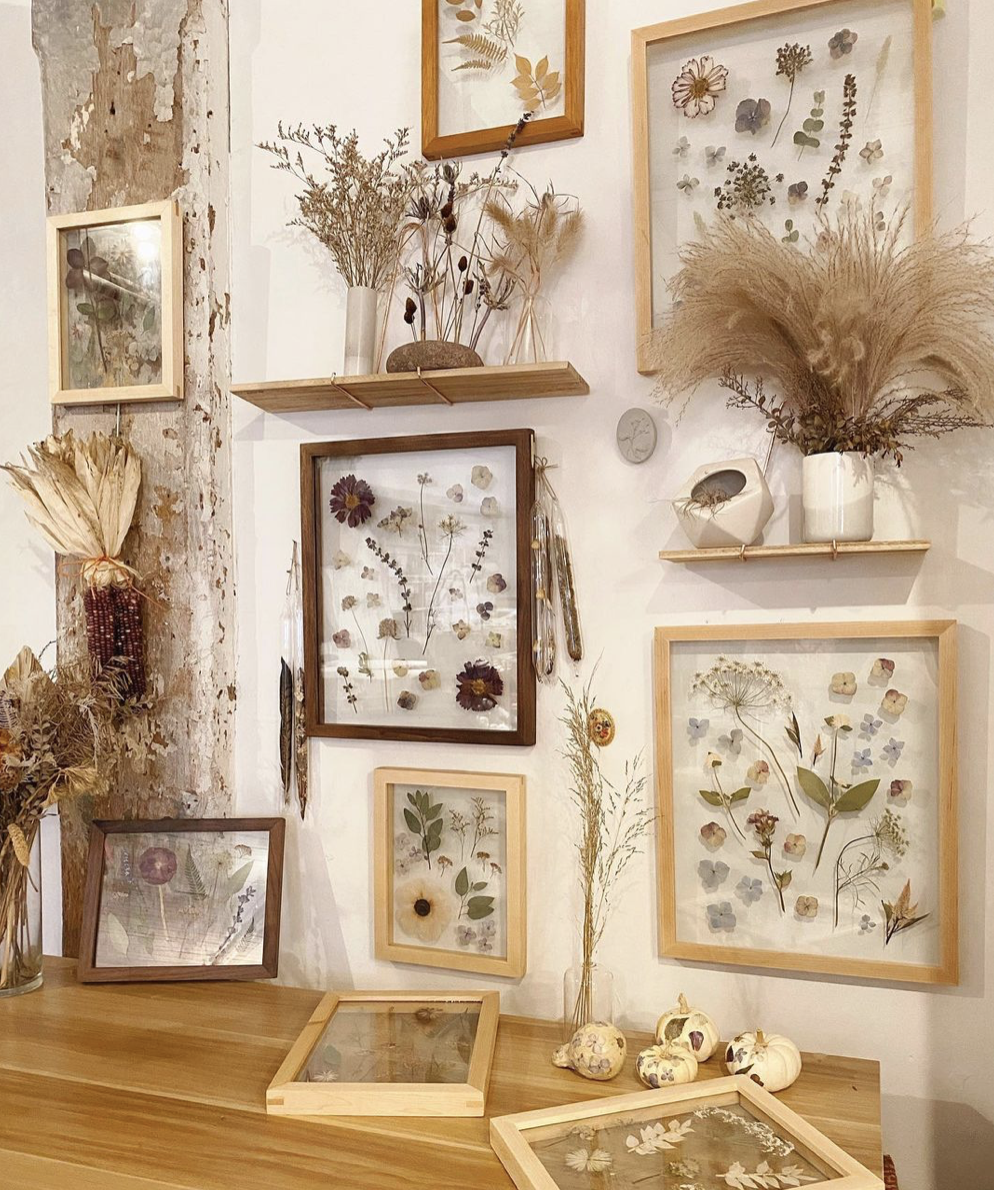 "My vision for Framed Florals was to save as many meaningful flowers as I could. Through flower preservation, I hope to bring more beauty, mindfulness, and appreciation for the slow art form to my clients. It's so important to me because I feel like our current world is so fast-paced, expecting things to be made at record speeds, and flower pressing challenges that in its slow nature."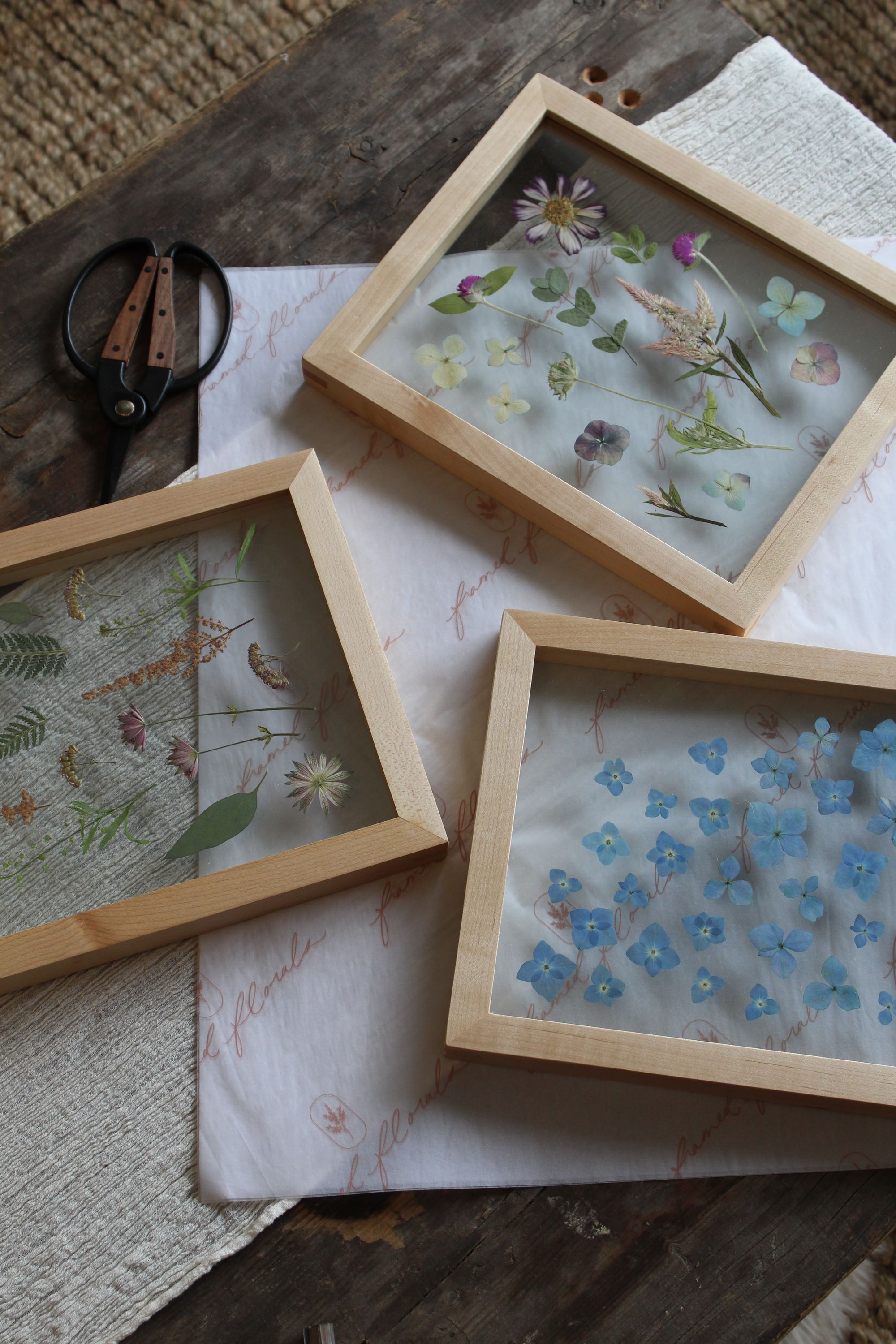 "When I first started Framed Florals, I had all the passion and drive but had no clue how to actually launch. I taught myself how to make my website and how to find suppliers and a workspace. It was definitely a challenge learning as I went, but I'm so grateful I did. I was a part of every step, and it made me understand the true value of bootstrapping and making my dream happen!"
My toughest days when starting Framed Florals, or honestly, even now (even though I have an established brand I still have some hard days!) I call on my friends and the small business community to help lift me. The relationships I've made with other creatives and business owners has been invaluable as we're all rooting for one another, happy to help, and support each other. It really helps me cope during those days when I'm feeling super overwhelmed!
When I need a little boost of inspiration, I will sometimes scroll all the way back in my camera roll to see photos of my work when I was just starting and finding my style. Seeing how far I've come in five years, one year, one month does motivate me to keep moving forward. Taking time to reflect and celebrate big and small milestones helps give me a boost to keep going, as I know there's so much more work to do!"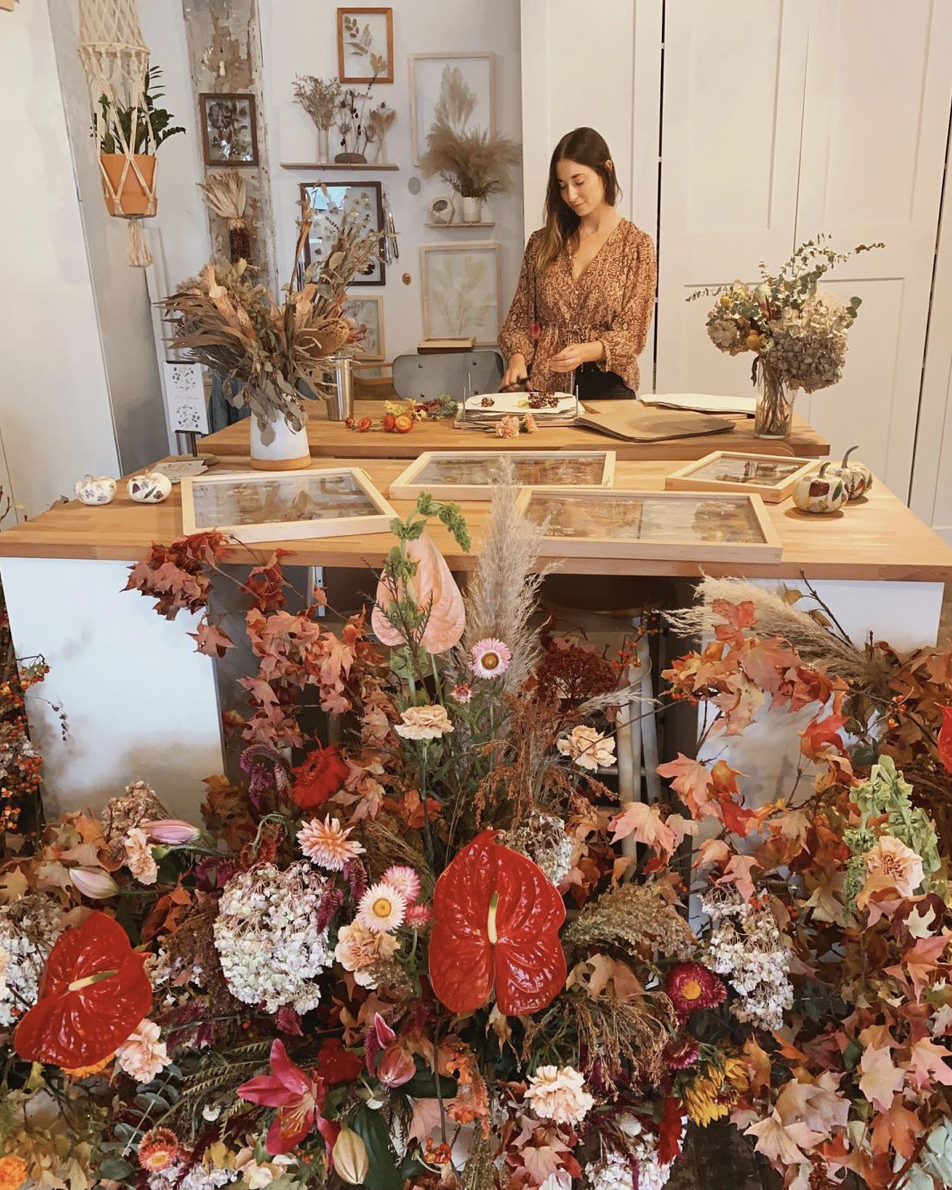 "Sustainability is incredibly important for my line of work because, without our eco-friendly choices, we're harming the planet. Being kind to our plant means so much for my brand as I honor nature in my work. Being able to send packages out with recycled materials, eco-friendly packaging, and reusable materials make me so happy.
When my clients mail their flowers to me, I always let them know that whatever materials they use to secure their flowers in transit will be saved and used to mail their frames back to them. Whether it's bubble wrap, kraft paper, tissue paper, it's all saved and re-used, so the life of these packing products is extended."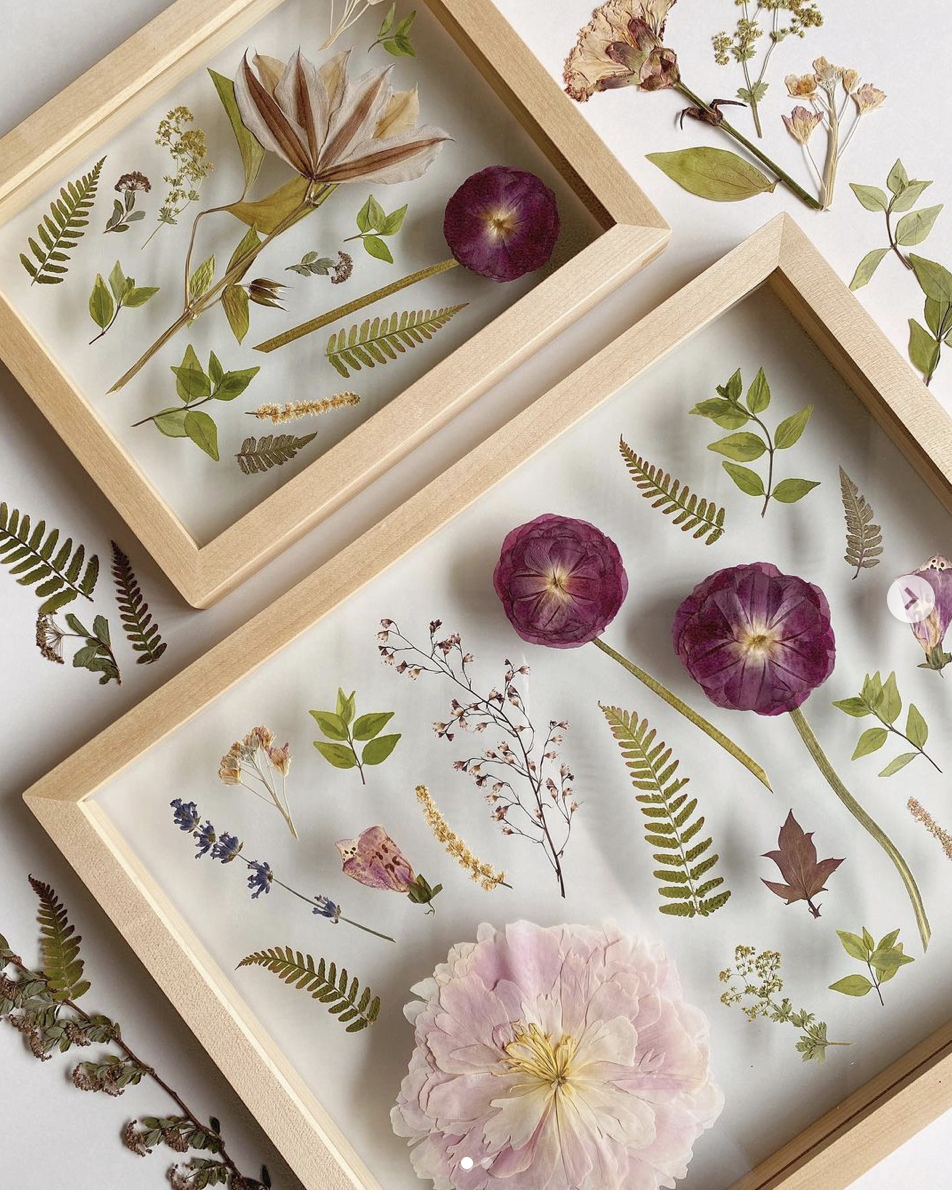 "After doing a logo refresh over quarantine, I returned to my studio excited to show off my new logo! The tissue paper with the new logo printed on it was the product I was most excited about. The tissue paper is the first thing clients see when they open their box with their frame in it. I wanted to make sure they knew how much thought and attention to detail was put in each package!"
"Choosing noissue was such an easy choice. I love that they are so motivated by eco friendly choices and make it so easy to make these changes in our own small businesses. The design process was incredibly easy and I loved how detail oriented they were when discussing printing!"
Framed Florals fun fact:
"If I were given one superpower that can help better the situation of the planet, I want it to be to control the weather. So that as a business, I can use it to sustain farming and prevent droughts and keep all the flowers happy. Climate change is the biggest crisis facing the planet, and I would love to use any superpowers to help it!"
---
Find more of Framed Florals here:

Website: www.framedflorals.com
Instagram: @framedflorals