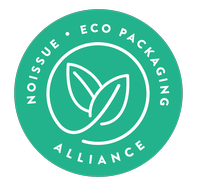 Investing in proper hair care can go a long way. While most of us think that factors like weather, physical activities, and harmful chemicals found in products cause our bad hair days, there's a big possibility that our towels could actually be adding to the damage too.
Karen of Good Wash Day hand makes hair towels out of organic jersey cotton in the United Kingdom. Compared to the typical harsh terry towels, "t-shirt towels" minimize unwanted breakage, over-drying, and exfoliating your hair. While these work wonders on curly hair, they're actually beneficial to all hair types. Karen has been on the hunt for such towels and when she couldn't find what she liked, she decided to start her own brand making and selling it.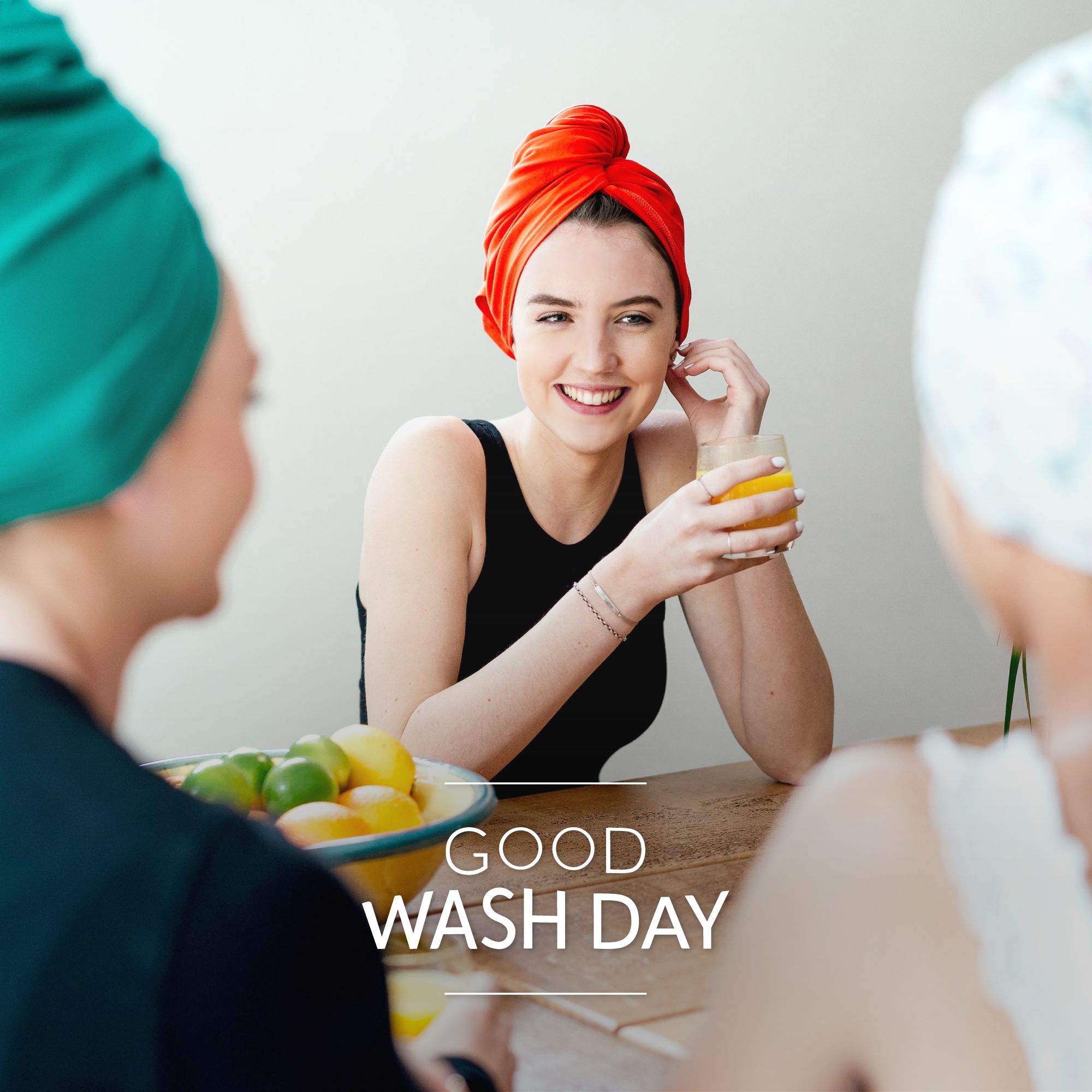 "I offer a sustainable, high quality product which is an alternative to the many microfibre towels available."
Microfibre towels are known to be good for the hair, but its production comes with multiple environmental consequences. All the fabric of Good Wash Day is GOTS certified which means that each product is made ethically and out of environmentally-friendly materials.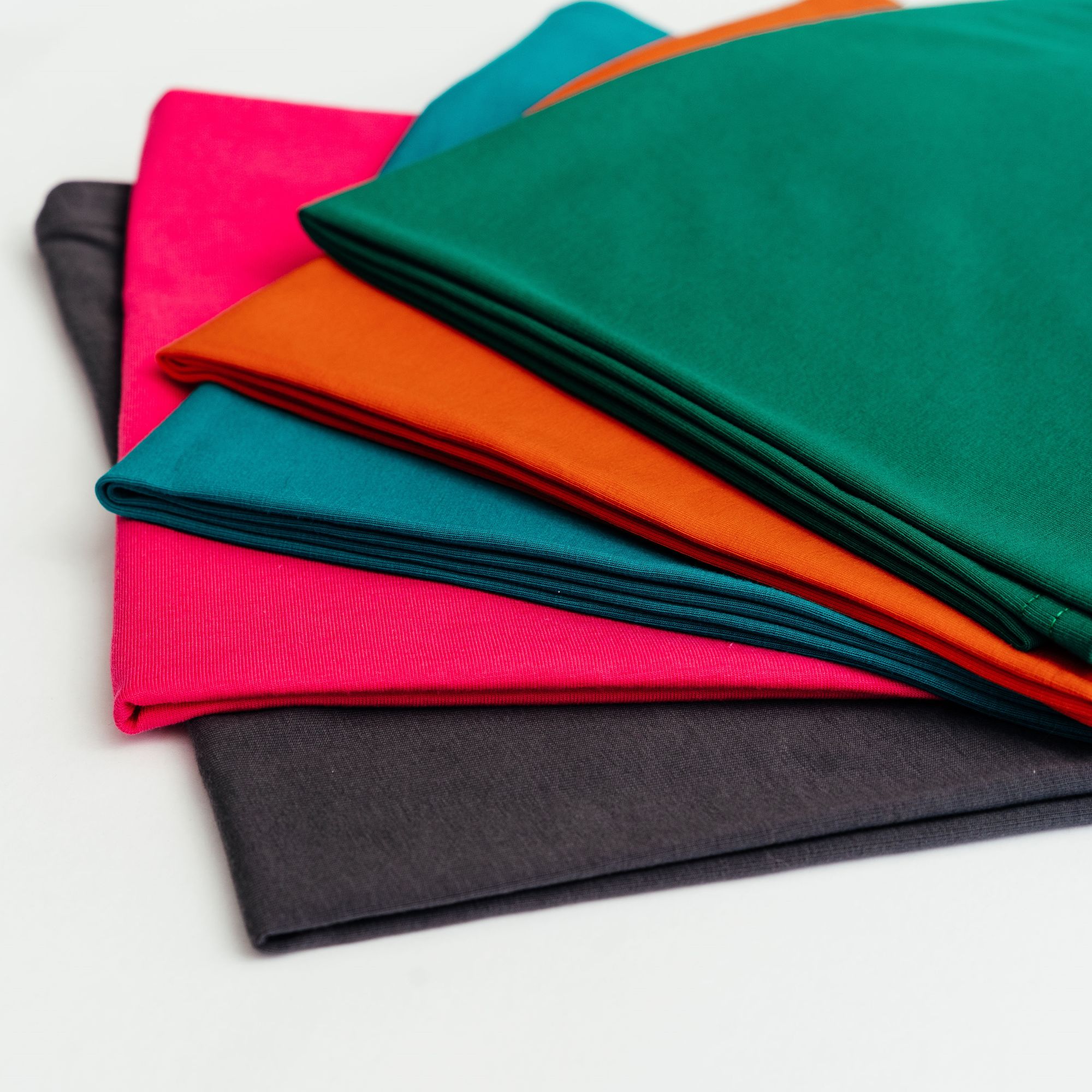 In terms of manufacturing, each towel is made with only approved colourants and restrictions on additional fibre materials. On a broader scale, processing units are required to demonstrate environmental management including wastewater treatment and maintaining soil fertility without the use of toxic, persistent pesticides or synthetic fibers.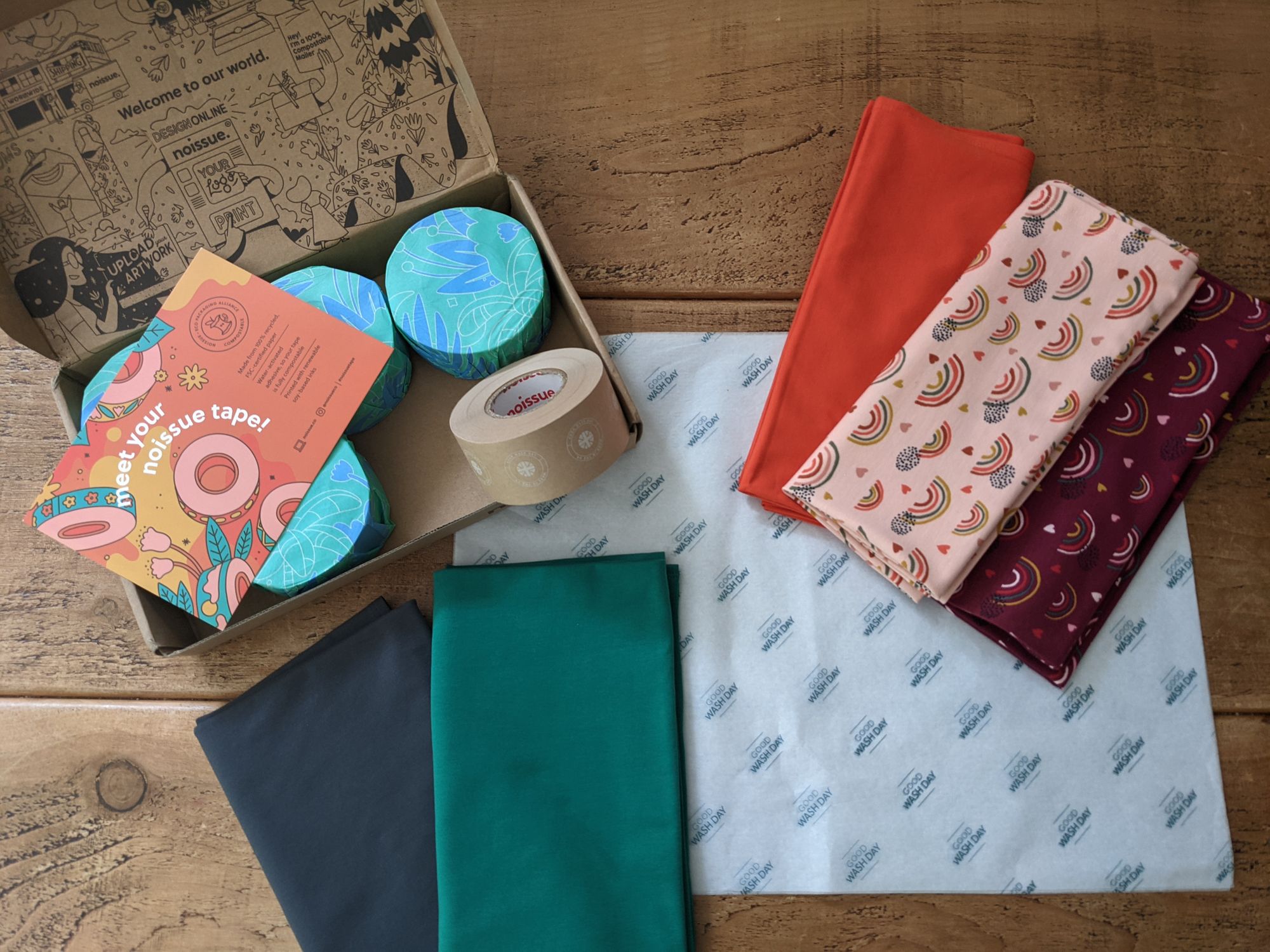 Sustainability is a non-negotiable for the business-owner and she wanted her brand to have the same values as she does. She wanted to keep her packaging at a minimum but with a "WOW" factor and noissue lets her do that. Her custom wrapping tissue and packing tape is made out of sustainable materials and incorporates her branding with each order. Karen also decided to join noissue's tree-planting initiative, the Eco-Alliance, which helps shape her brand by showing her customers how committed she is to the cause.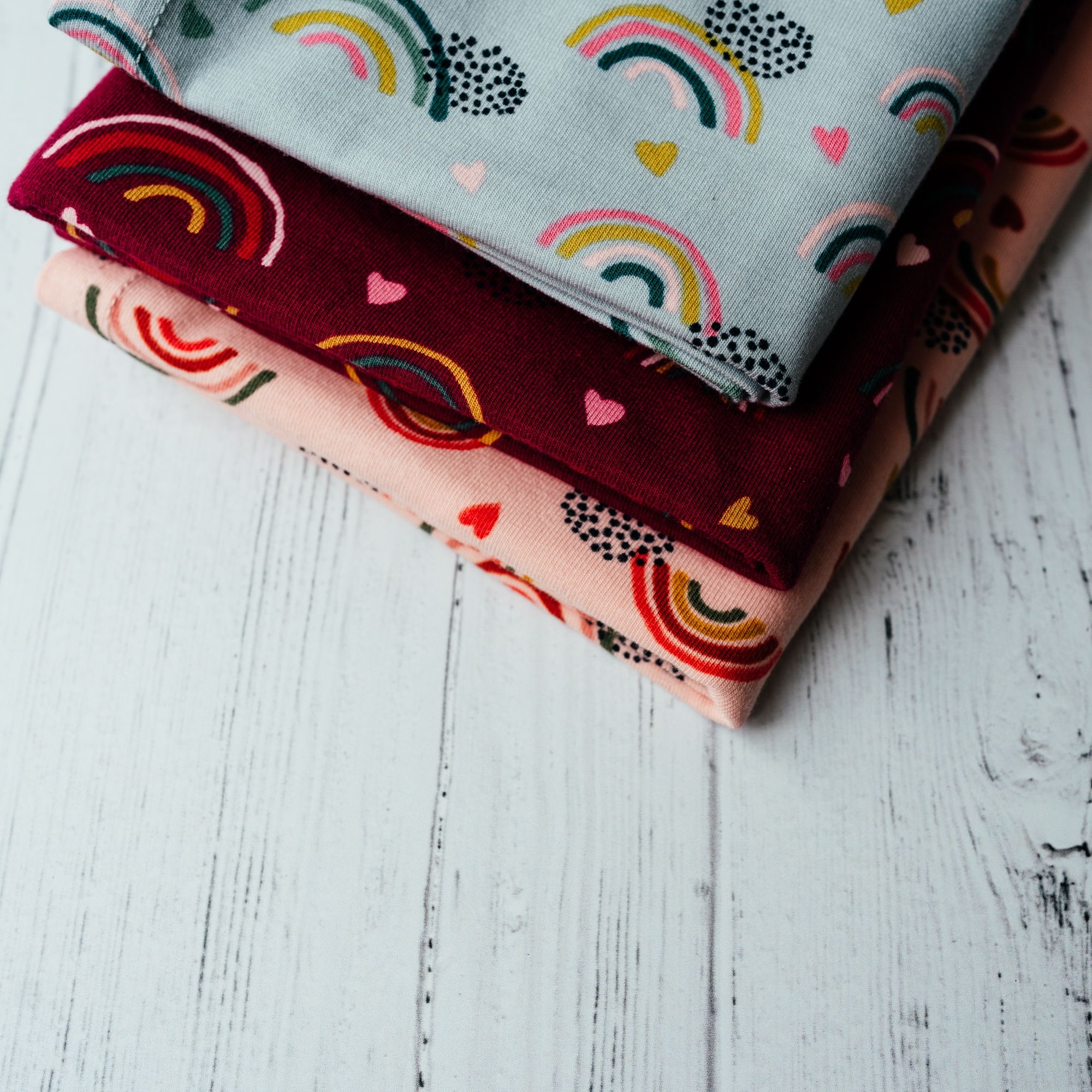 She hopes that she can educate and empower more men and women to love and care for their hair whether it's curly or straight. Karen started Good Wash Day when the UK went into their first lockdown in March 2020. Back then, she stopped straightening her hair for the first time in 30 years and decided to go au natural — diving deep into getting the best out of her natural wavy/curly hair. She started the small business because she's been looking for a "t-shirt towel" that wouldn't be as awkward as literally wrapping wet hair with a t-shirt. Plus, spreading the word of a sustainable alternative to microfibre towels was a good bonus, too.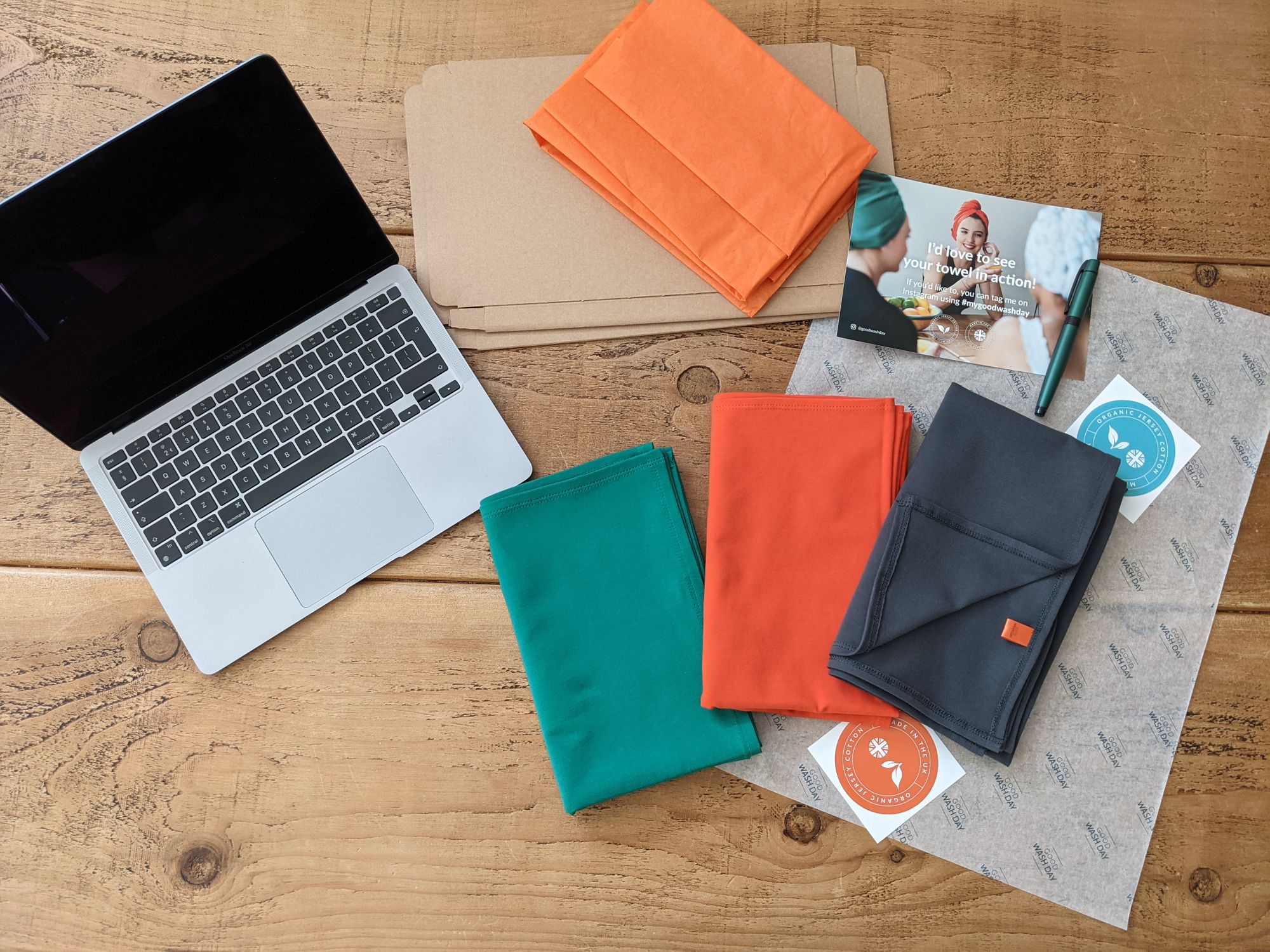 During the first 10 weeks of her business, Karen didn't take a single day off and worked hard to offer towels that would fully meet her standards. She shifted from supplier after supplier trying to find the softest and most gentle towels that would fit the appropriate design quality and price range. Throughout her journey, she gathered the best towels that didn't fit her standards for sale and donated them to a cancer community that she personally supports. Even before their doors opened, Good Wash Day assured that not a single good towel went to waste.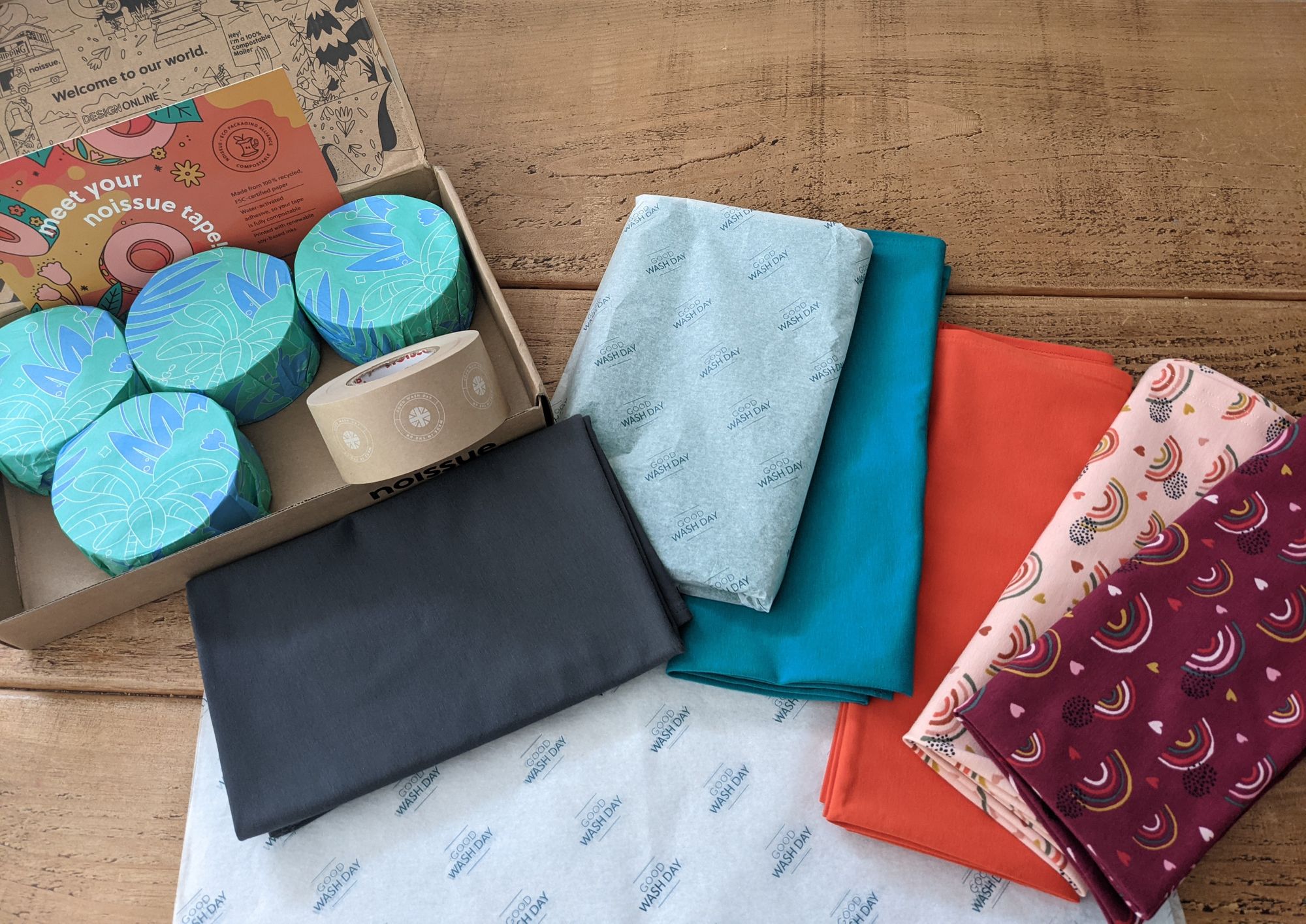 Her advice to other aspiring business owners is to do your research, know your target market, and run the numbers before you even start. Managing a small business is a journey and there will be many challenges along the way so you can never be too prepared.
---
Find more of Good Wash Day here:‌‌
Website: goodwashday.com‌‌
‌‌Instagram: @goodwashday
Like this story? Tell us yours! Share your brand story and love for your custom packaging and get a chance to be featured on the wrap! If you're a noissue customer and are interested, you can join the Eco-Alliance by clicking here and answering a few questions here.
Questions? Email us at ecoalliance@noissue.co.