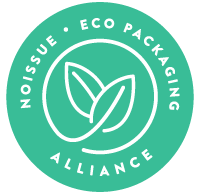 Imagine biting into a pan dulce that's crunchy then soft, sweet, buttery, and all things amazing! We bet you drooled just thinking about it?
Ana and Arturo are owners of Gusto Bread, a panadería orgánica in Long Beach, California. Arturo is a self-taught baker that went from baking a few loaves once a week for friends and family, to now operating a full-fledged bakery storefront that bakes and sells hundreds of items, five days a week. Ana, on the other hand, is his partner of more than 10 years, who has been alongside him each step of the way and contributed her own self-taught magic with graphics, admin, logistics (and more) to the fast-evolving home-grown bread business.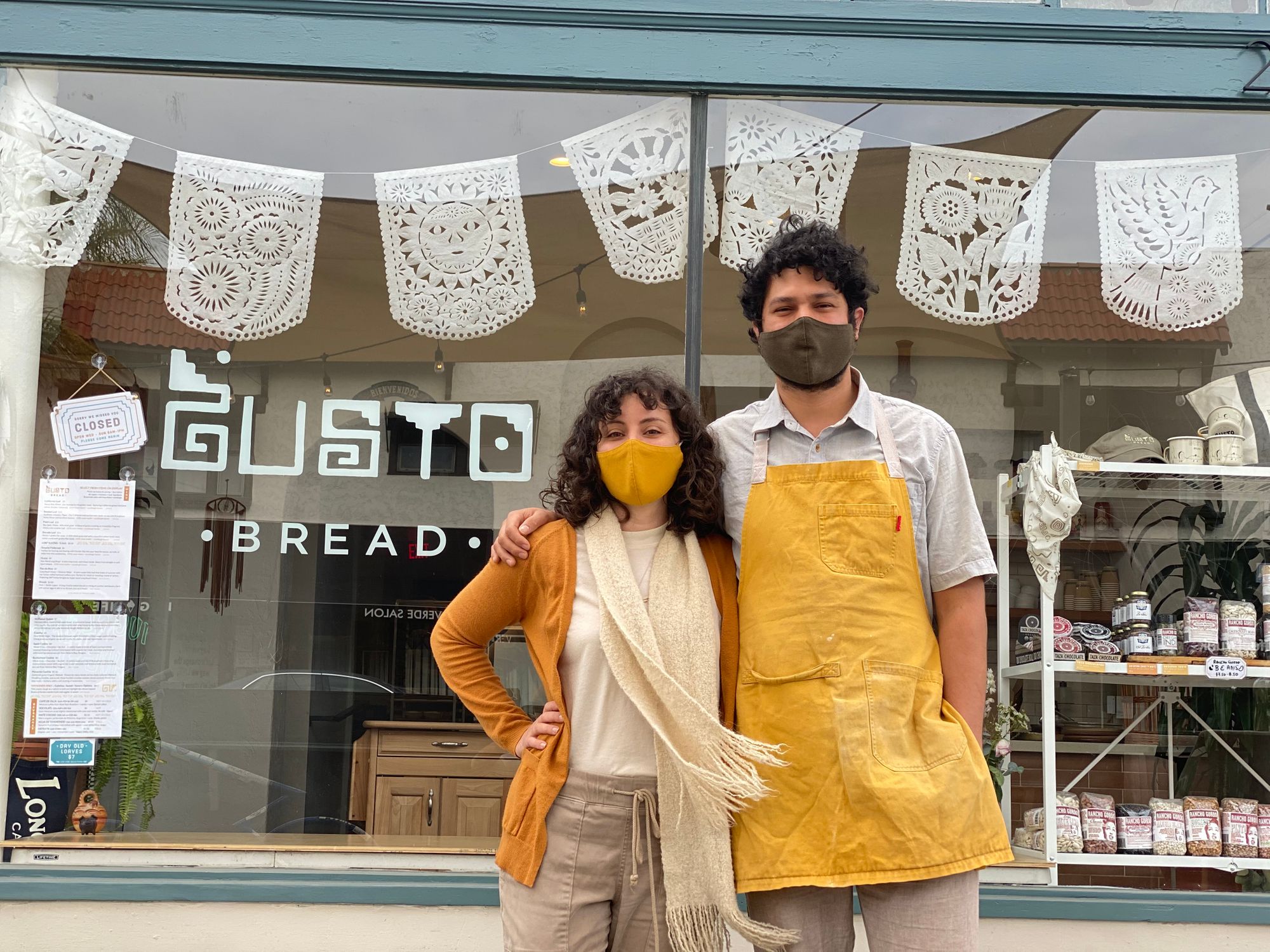 The Bakery officially started in 2017, but making bread only became a part of the couples' life after they discovered Emmylou in 2013!
Emmylou is the name of the community-made earthen cob oven that was nestled in their yard. Arturo was intrigued by it and a friend lent him a book on the topic of wood fired ovens. In the book, he found a recipe for making sourdough starter (masa madre) and eventually bread. After a few years of enjoying a weekly bake in Emmylou, the couple decided to move to a home where they could set up a "Cottage Bakery"—a city-permitted home-based food business that was officially named Gusto Bread.
From then on, Arturo grew into weekly wholesale accounts with local restaurants, a weekly market, and even workshops out of the home bakery. Within two years, the business had taken over their home. At this stage, they started the arduous process of building out a commercial food facility and storefront for Gusto Bread. They opened the new space in August 2020, opening five days a week in addition to still serving local restaurants and their weekly farmers market community.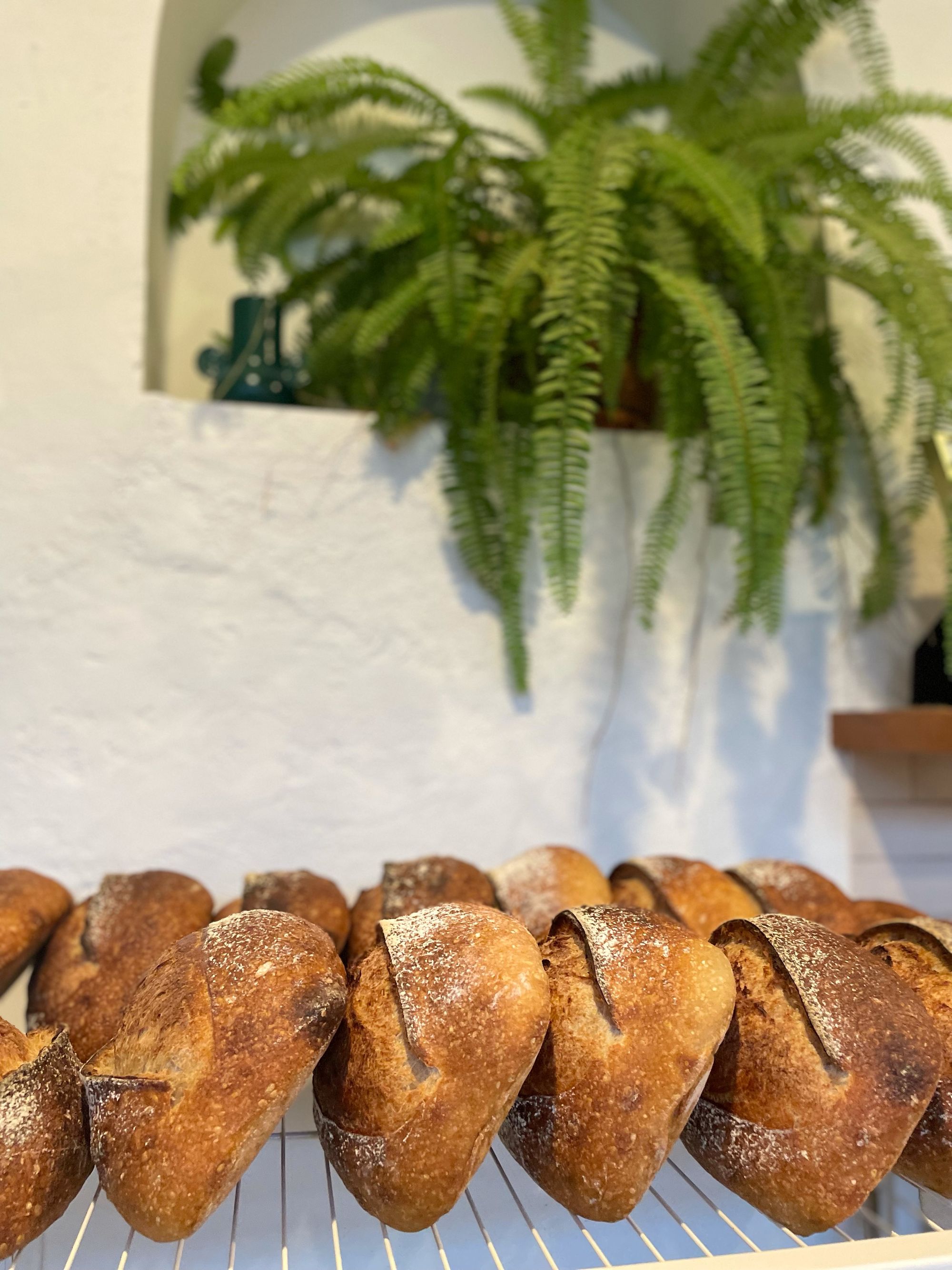 Although the business might seem good for the couple, it doesn't mean they didn't come across hurdles.
"Not to be total downers, but entrepreneurship isn't for everyone! It's a wild, hard, and stressful ride so we don't believe in glamorizing it, although it's the life we chose for ourselves."
For this, they advise folks to follow their passions and see where it leads—according to the bakery owners, "It may not need to be a business, it could stay as a hobby or become a side job that you really enjoy, the trick is to do something that gives you purpose!" They added that having purpose provides passion and motivation to do more of what you want, saying it's a catalyst that is always worth seeking!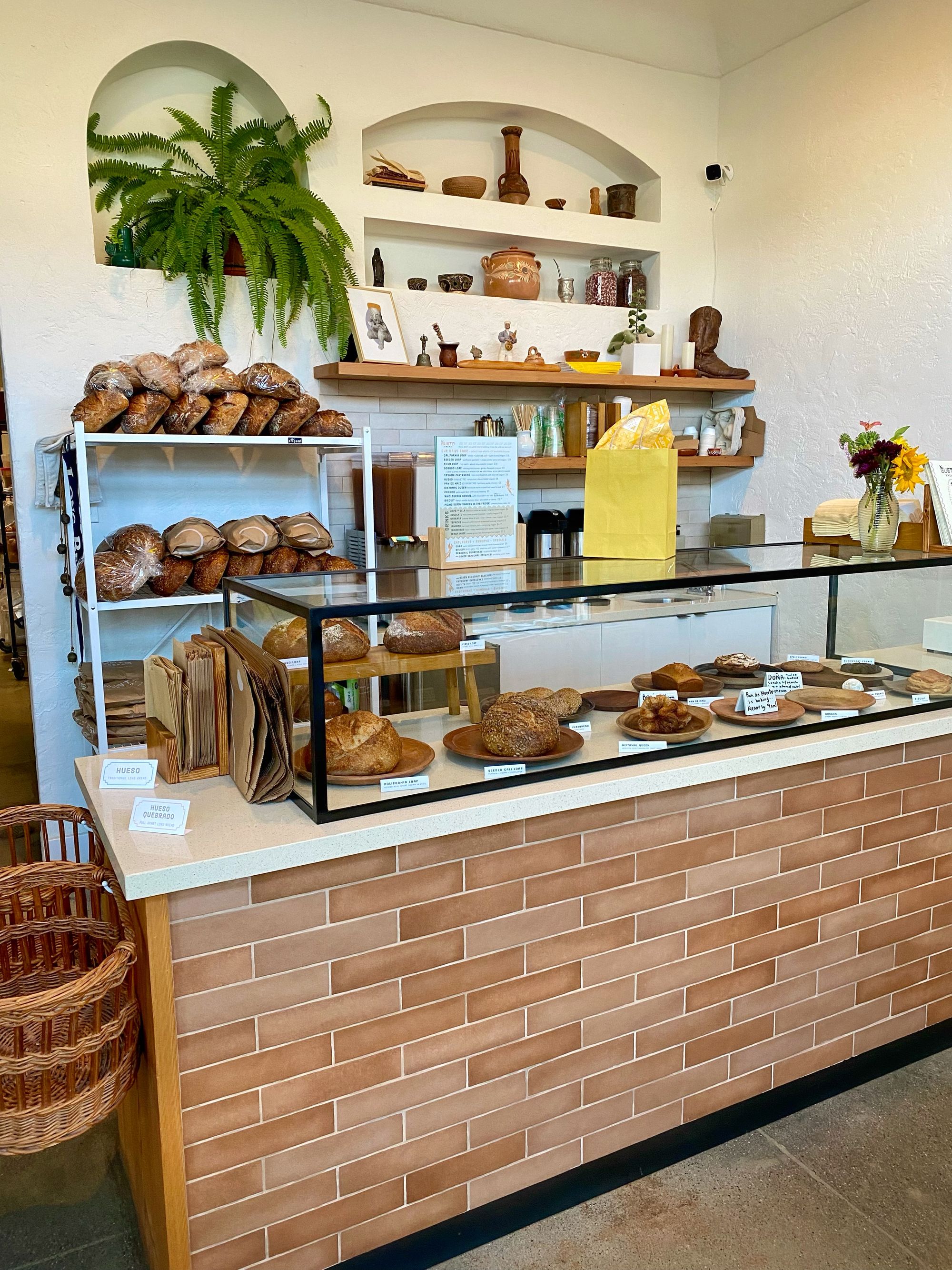 Ana and Arturo are both artistic in their own ways, and find visuals to be a compelling way of expressing themselves and the business' identity.
For them, it took a couple of years to organically develop the graphic language that became their "brand", with them mostly just playing with ideas and sketches on their own. Once the bakery build out was underway, they decided to move forward with custom packaging and love the way it can help them communicate their company values and shop aesthetic wherever the items go.
Topping that off, as young adults, they were involved with many local community grassroots efforts and events centered around being sustainable, where they learned there are so many ways to do good, or at least better, for the environment.
So in their lives and in business, they're always looking for ways to do more and set an example for how sustainability can be woven into their lives and operations. Sourcing organic and local ingredients, offering plant-made and compostable cups and cutlery, and using non-toxic, unbleached bags and boxes for their baked goods are all nods to their sustainability ethos.
They also offer discounts for people that bring their Gusto Tote Bags to the shop so that they can minimize the amount of handle bags that they consume, and get people into the habit of bringing their own bags for all kinds of shopping.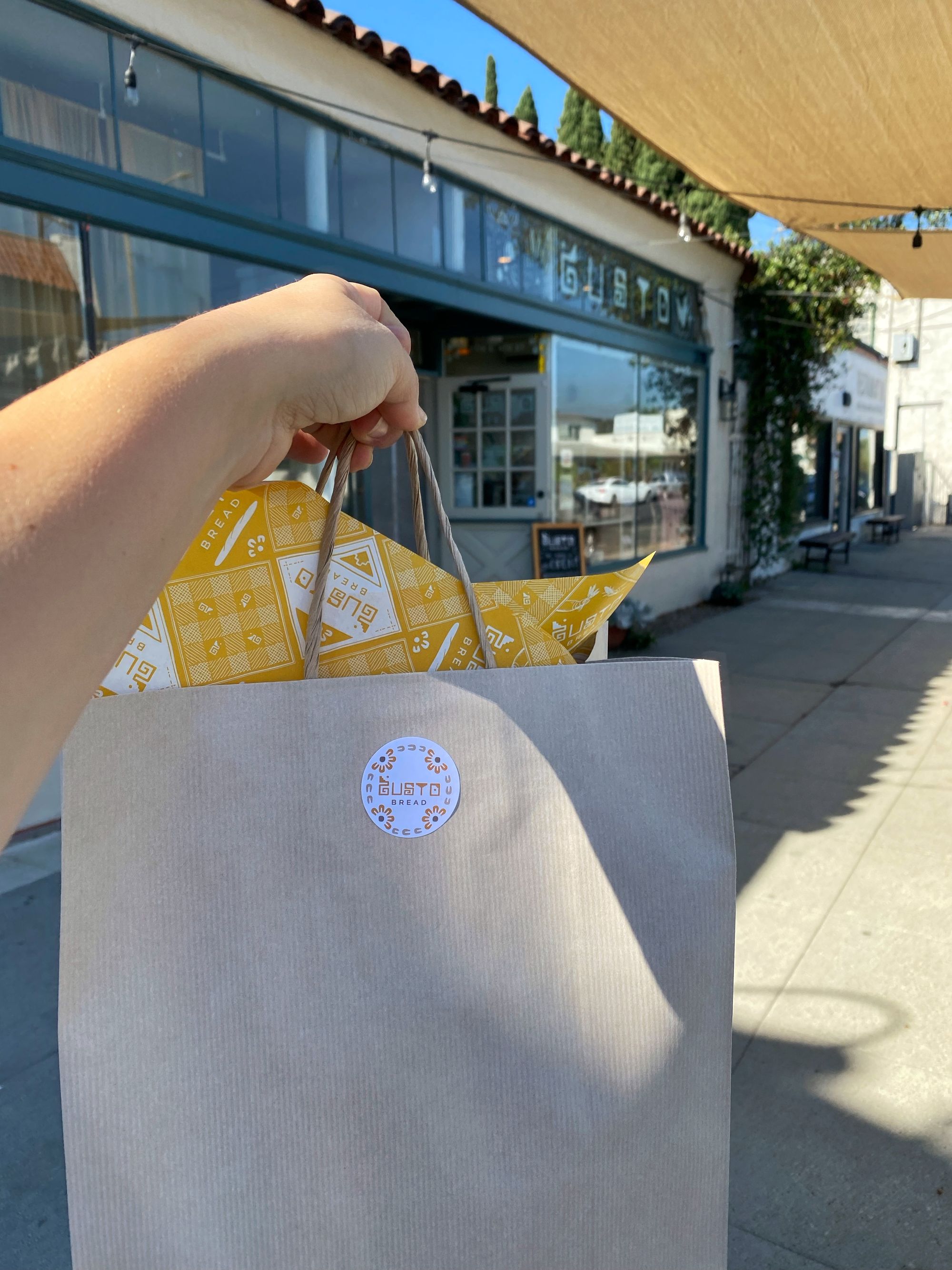 As huge fans of picnics, and also as Gusto Bread, the couple always encourage folks to enjoy their breads, pastries, and other snacks, and head to a local park or beach to enjoy good food and good company in the beautiful outdoors.
With that idea in mind, for their foodsafe paper design from noissue, Ana drew a pattern of small and large squares that add up to a sort of gingham-like design to represent a 'tablecloth' of sorts. Inside the squares you'll find the Gusto logo along with two hands: one is holding corn and the other is holding wheat (the two main grains they use at the bakery and represent the rich and nutritious food traditions coming from the Americas and Eurasia). They kept the color scheme simple and representative of their brand with a bright sunshine golden yellow background with white elements.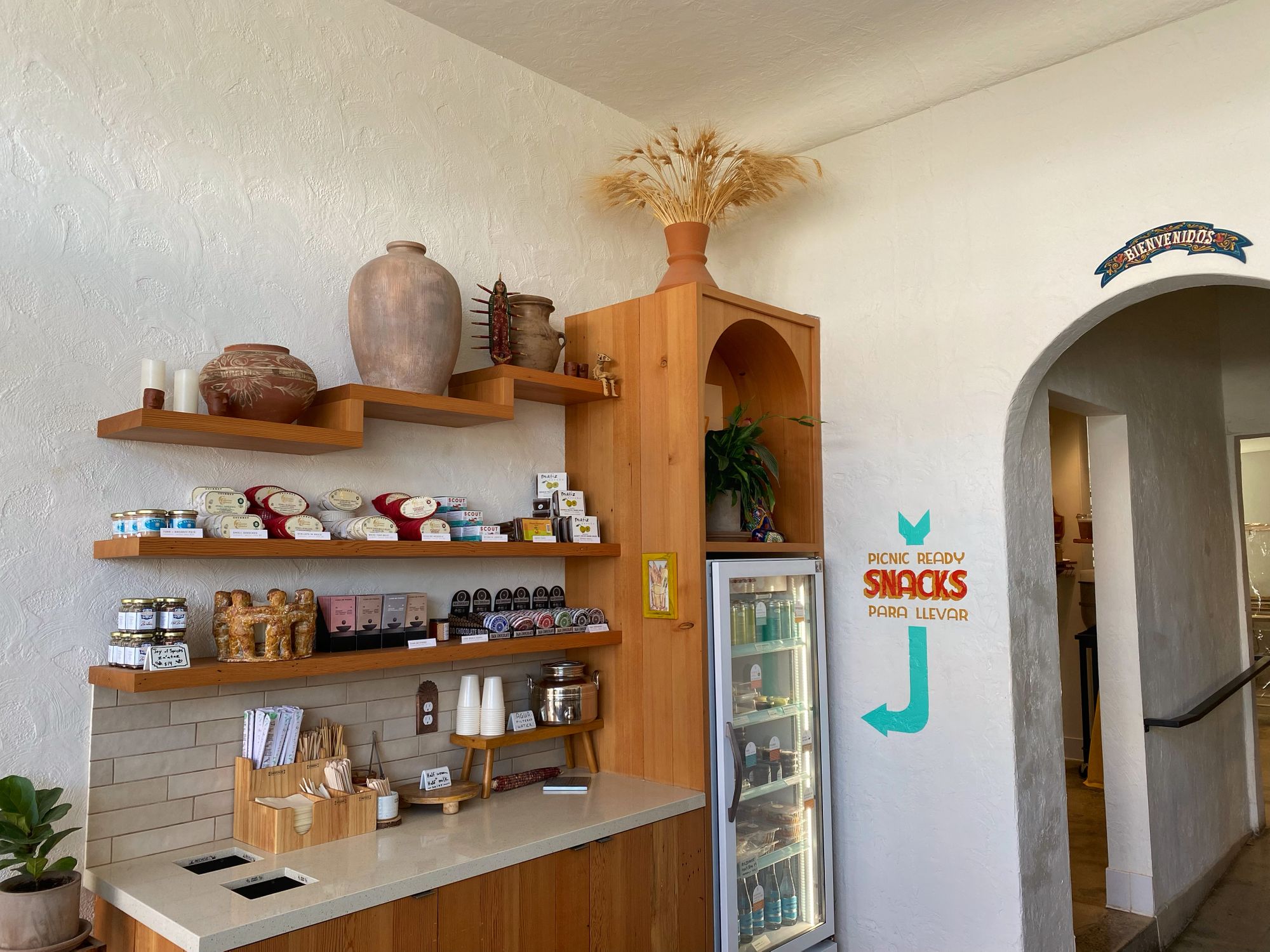 Of course they chose noissue for packaging as they share the same brand values regarding sustainability. The couple also found the process of making custom non-toxic food-safe paper really easy and cost-effective.
"It's lovely to see the paper serving its purpose of safely packing our baked goods with style."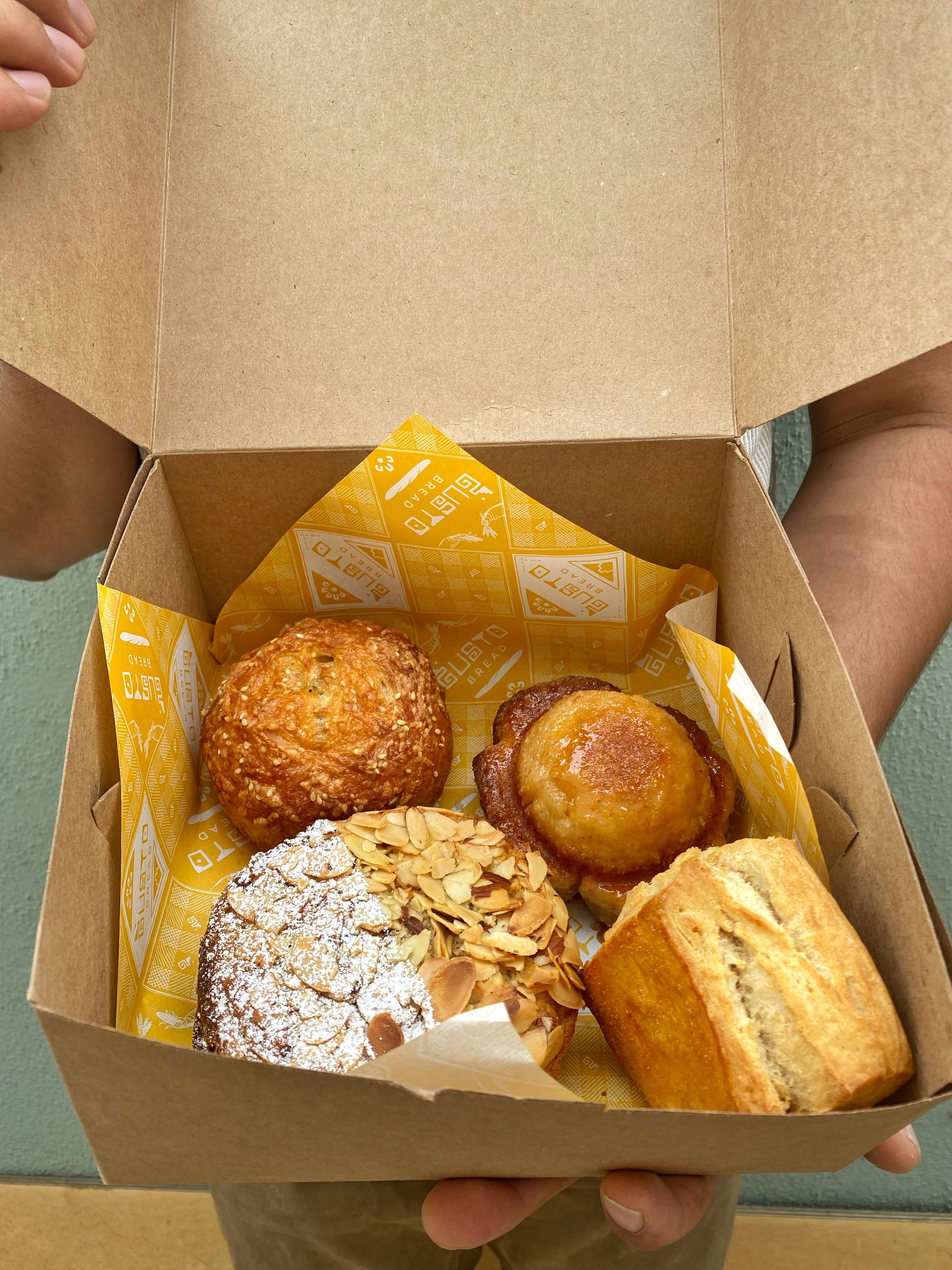 Swing by and bring home a box (or two!) of yummy baked goods that show the authentic Mexican pastry culture! Gusto Bread is indeed a bakery to visit again and again.
---
Find more of Gusto Bread here:‌‌‌‌‌‌

Website: gustobread.com
‌Instagram: @gustobread
If you enjoyed this read, we bet you'll like this feature too:
Simone Fromen: Creating Art to Inspire Future Artists

‌Want to share your story? We'd love to hear it! Join the Eco-Alliance here and share your deets with us here to get a chance to be featured on The Wrap!
Questions? Email us at ecoalliance@noissue.co