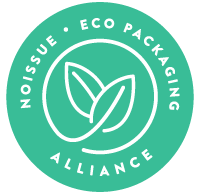 Art is for everyone. We may have different ways of interpreting artwork, but that's exactly what makes it more enjoyable: we connect with art in our own unique ways.
Simone Fromen, a painter and illustrator, makes and sells prints, originals, and limited edition tote bags and t-shirts from her own home studio in Honolulu, Hawaii. Her vision is to be able to inspire others through anything she creates and make something everyone can relate to.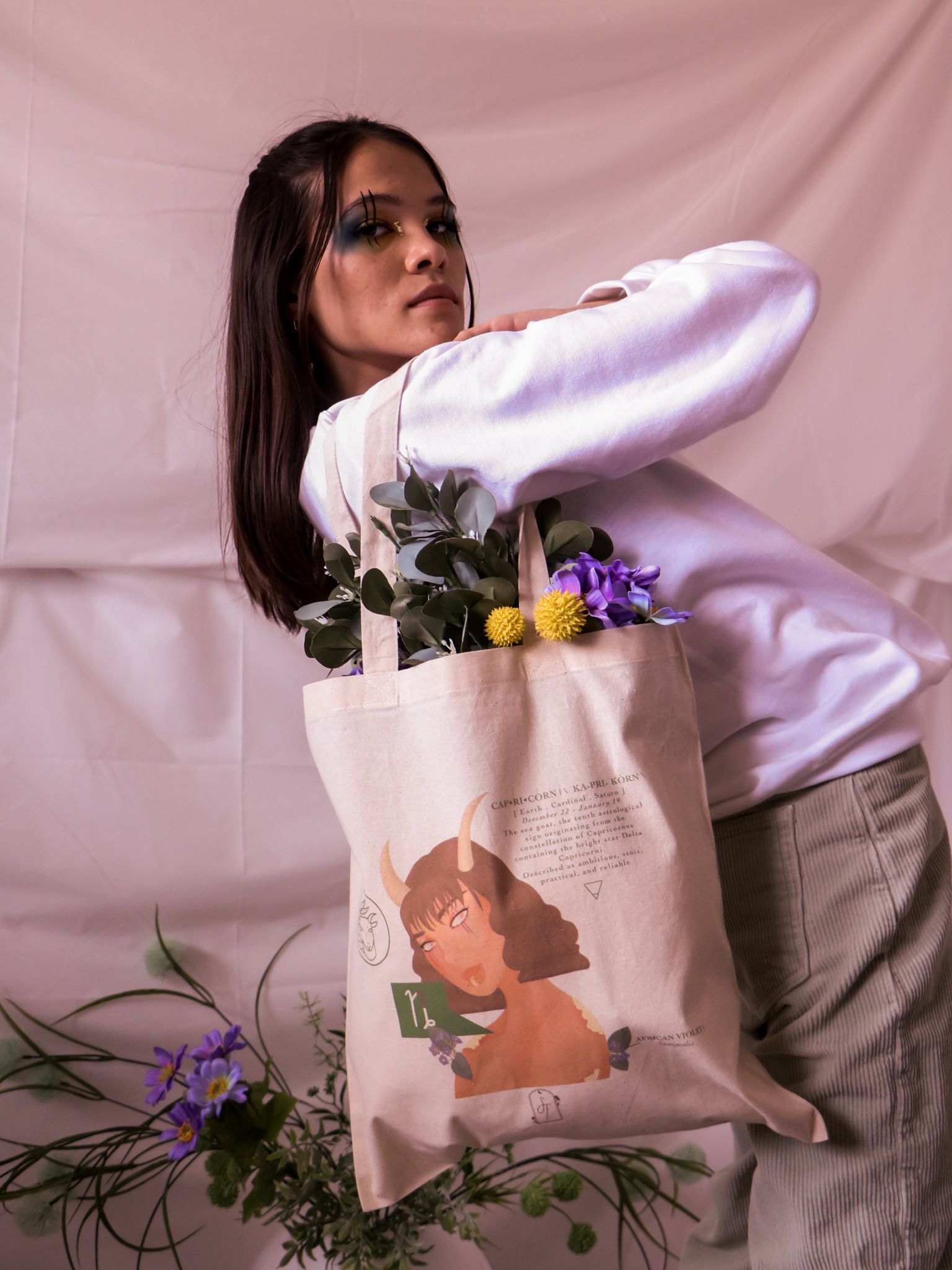 An artist that enjoys realism, surrealism, portraiture, and subject matters that have to do with nature, human emotion, and the relationship between them, Simone is a young student artist who is always open to learning and playing with new and unique mediums and combining them in various ways.
"I have been painting ever since I could remember and it was the only thing consistent in my life growing up."
No matter what other activities she tried, she always came home to art. It's her way of expressing herself, and realized that it was only fitting that she would try and bring her art to other people's homes, too, Making it her business allows her to do what makes her happy.
"My vision is to be able to inspire others through anything I create. As a part-time art teacher for children, leaving an impact that could inspire future artists is so important to me because that's what gave me the courage to pursue my own dreams at a young age."
The illustrator knows how hard it is to struggle and feel alone, but art has helped her realize that people have similar experiences. What they see on the canvas may be different from what others see, but they'll always find something that they can relate to.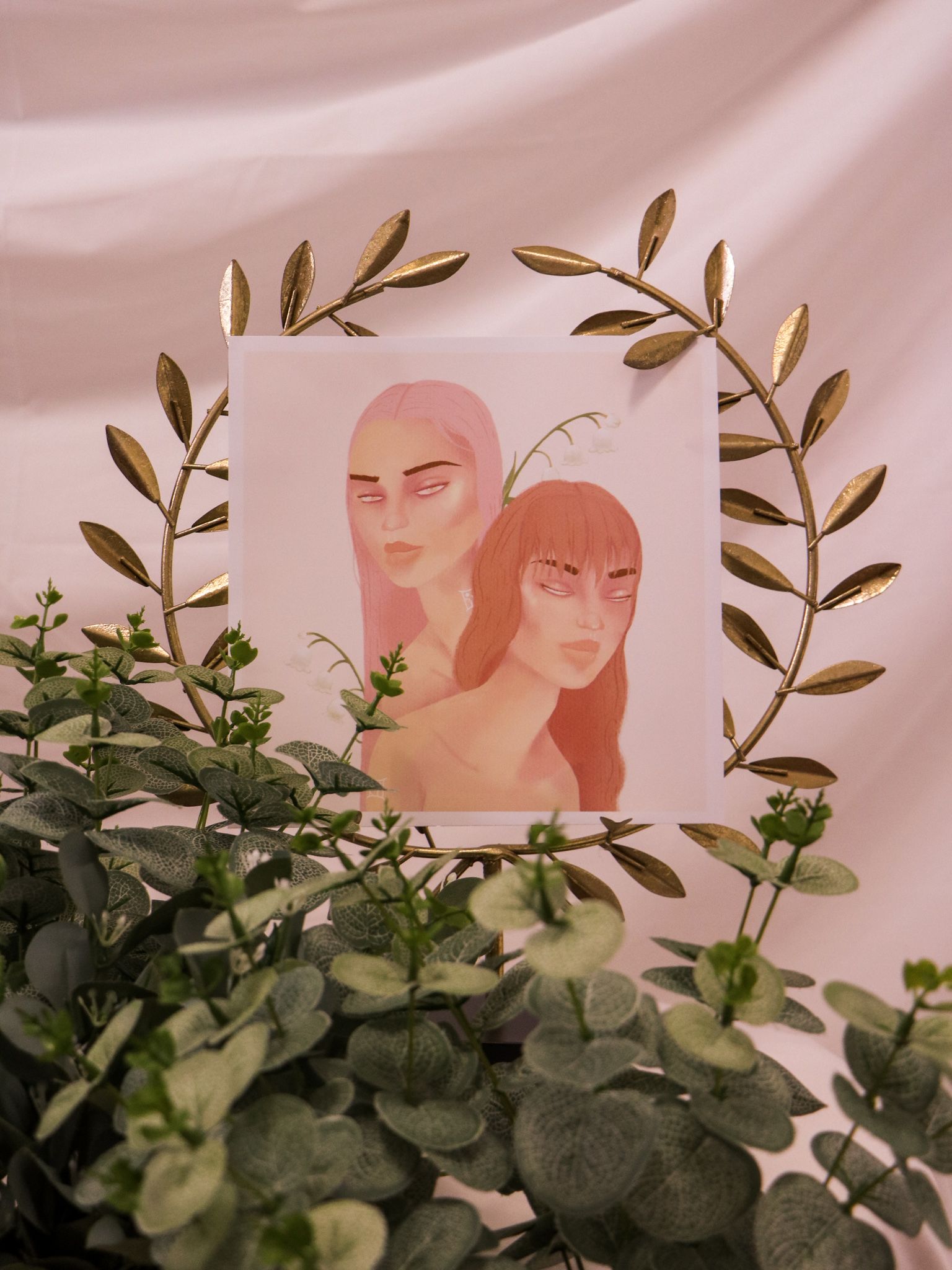 Simone believes art should add to the world rather than harm it, which is why she does everything she can to ensure she's being sustainable through her business.
Sustainability means everything to my Simone's brand. Living in Hawaii, she sees the impact humans have had on the land and knew that if she was going to have her own business, she could never contribute to that.
"Even if it's just one element of packaging that is eco-friendly, it makes a huge difference in a great way."
She tries to do everything she can with the resources she has to limit any wastes her business may produce. She's made steps to reduce her environmental footprint by only producing made-to-order items. This is showcased to her customers by explaining the made to-order process as a "pre-order." Even though the processing time is longer this way, all of her customers have been extremely understanding because it is for good reason.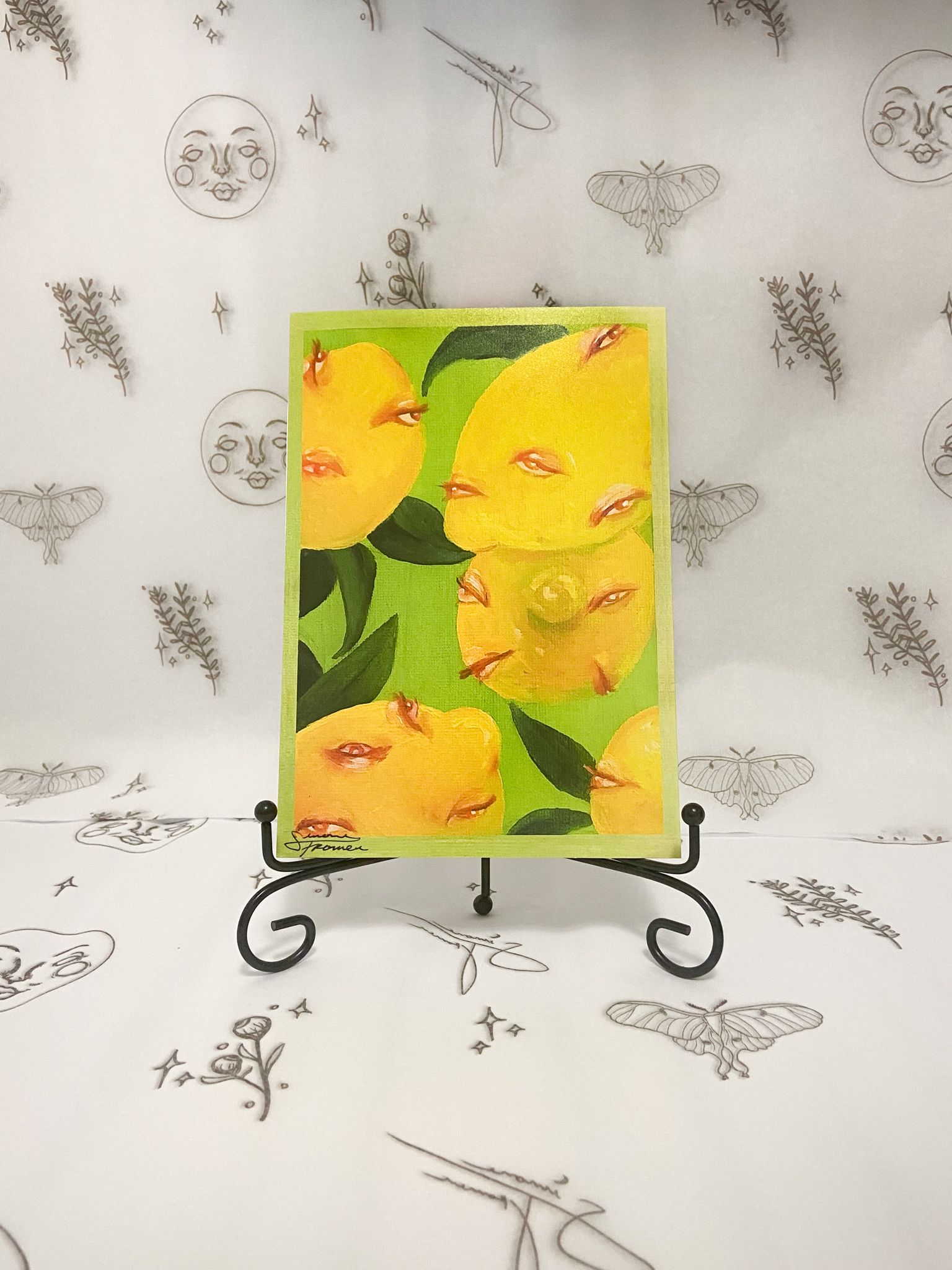 She's also made it a point to use circular packaging for her products. And noissue has made this extremely accessible for the artist, which to her is amazing considering that other brands now have the ability to easily become sustainable themselves.
"noissue made it easy to not only order in bulk, but to also customize it to my brand. Other suppliers are less accessible, whether it's too costly, or they require a large minimum, or they take a longer time to get to you. And, those suppliers don't offer customization, which is a huge deal breaker for most brands, noissue is a great solution."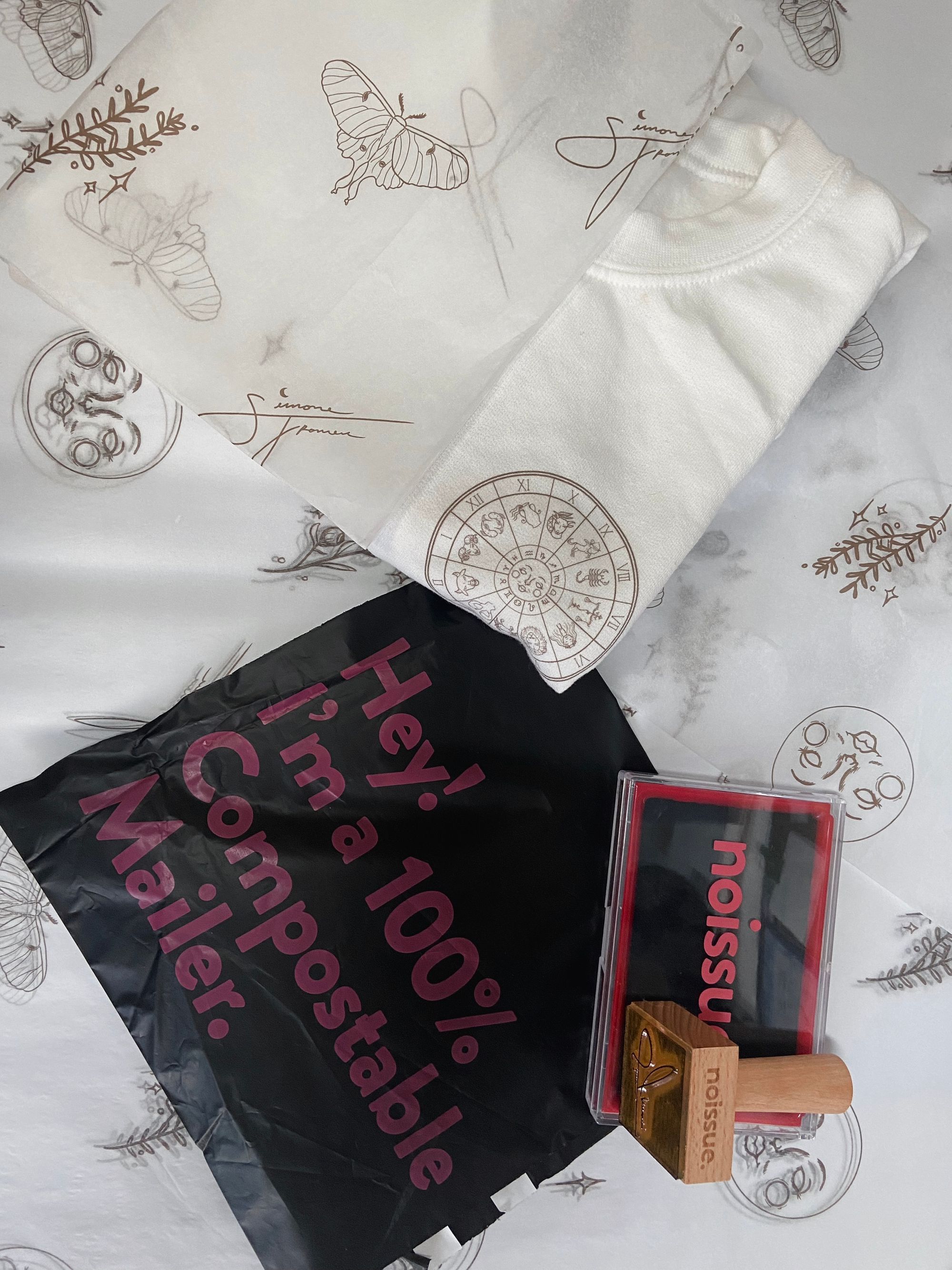 Simone also joined other sustainable businesses in noissue's Eco-Alliance. Being part of the coalition not only shows her customers that they are purchasing from an environmentally-conscious brand, but it will also encourage other artists and brands in her circle to do the same. To her, it is an important influence that encourages sustainability across the board.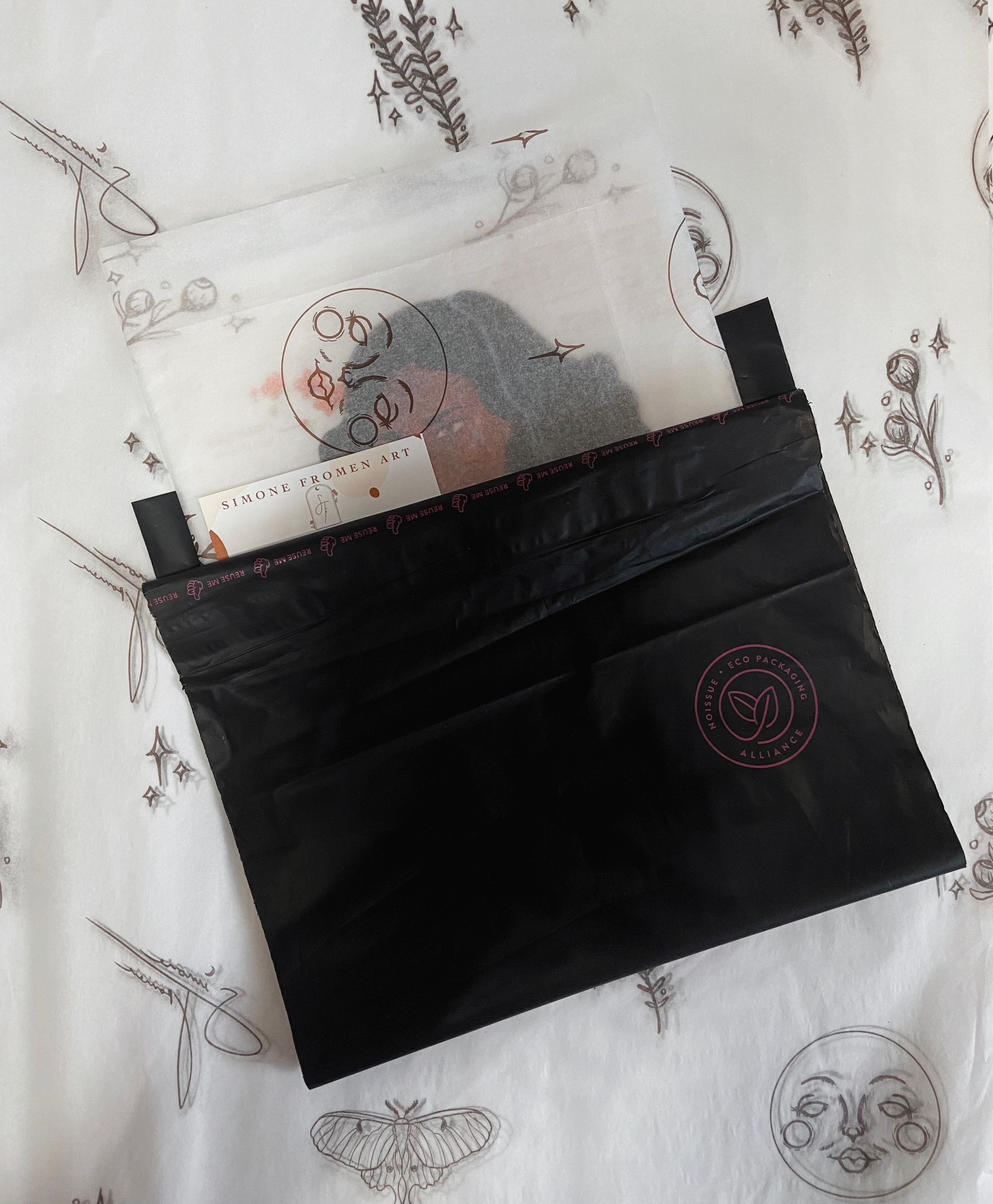 As an independent artist, Simone didn't have much guidance when it came to how to budget and book.
"When you first start pursuing an art career, you don't realize how much you need to know about the business aspect of it."
She deals with this by doing a lot of research and  listening to fellow artists in the business through their social media, YouTube, or blogs (which is also how she actually found noissue!)
"It is important to remember that we all had to start somewhere, and that even the brands that seemingly have it all together and that you may look up to are also learning and trying to navigate their own path. Knowing that we're all in this together is a great reminder and a great way to cope with the challenges."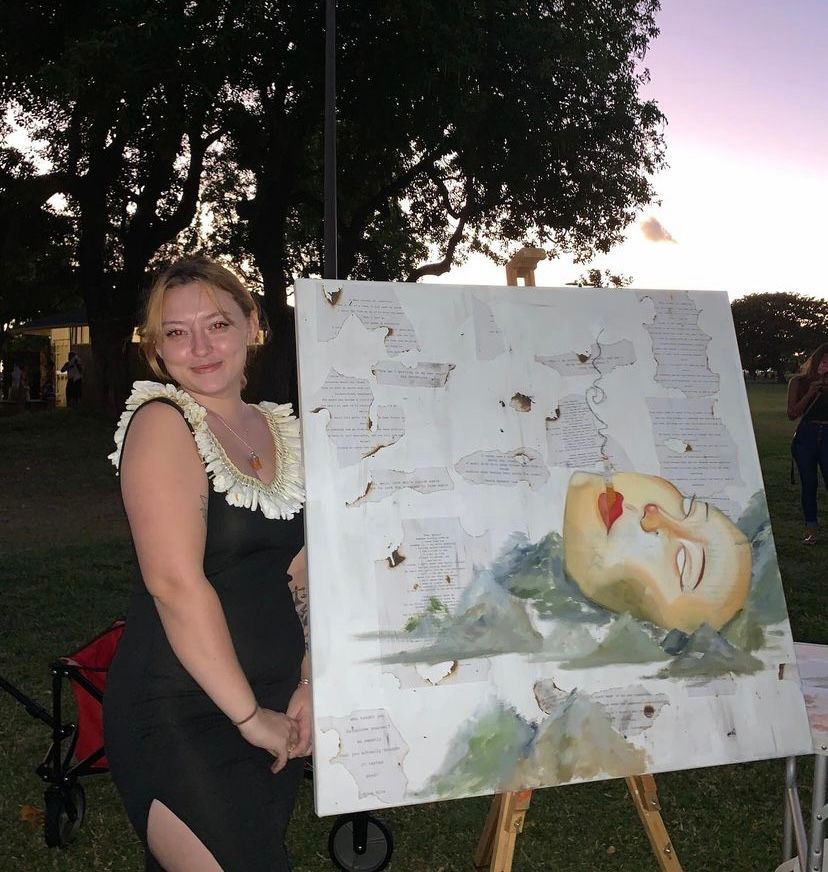 By learning through her journey, she advices small artists to do a lot of research and read as much as they can if they also want to succeed—just like how she did. Listening to other artists and their first-hand experience really helps relieve any pressing questions or stresses business owners may have. According to Simone, it's important to remember that the learning never stops and that it only comes with experience.
"Being in the creative business can have really high highs and really low lows, but it all becomes worth it when you are enjoying what you are doing and putting out into the world. The world can always use more artists and creatives, so never stop."
That's definitely something we can get behind! Simone Fromen's brand is unique in it's own way as she tries not to categorize herself. The artist gives her 110% to each element of her brand to give her customers a full experience of her artwork.
---
Find more of Simone Fromen here:‌‌‌‌‌‌

Website: simonefromen.com
‌Instagram: @simonefromen
If you enjoyed this read, we bet you'll like this feature too:
Mascavado: Sweet Treats and Savoury Eats to Satisfy all Cravings

‌Want to share your story? We'd love to hear it! Join the Eco-Alliance here and share your deets with us here to get a chance to be featured on The Wrap!
Questions? Email us at ecoalliance@noissue.co