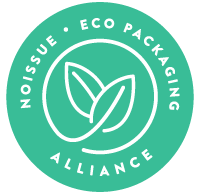 When it comes to our children, we always strive to give our best. Even in clothing! We want only the prettiest, cleanest, most comfortable clothes to wrap them in. This is something that Flo aims for with her business called Hazel Plant Dyed Clothing—a meaningful ethical brand that dresses not just babies and toddlers but women too! And their circular packaging from noissue just puts the cherry on top of their sustainability ethos!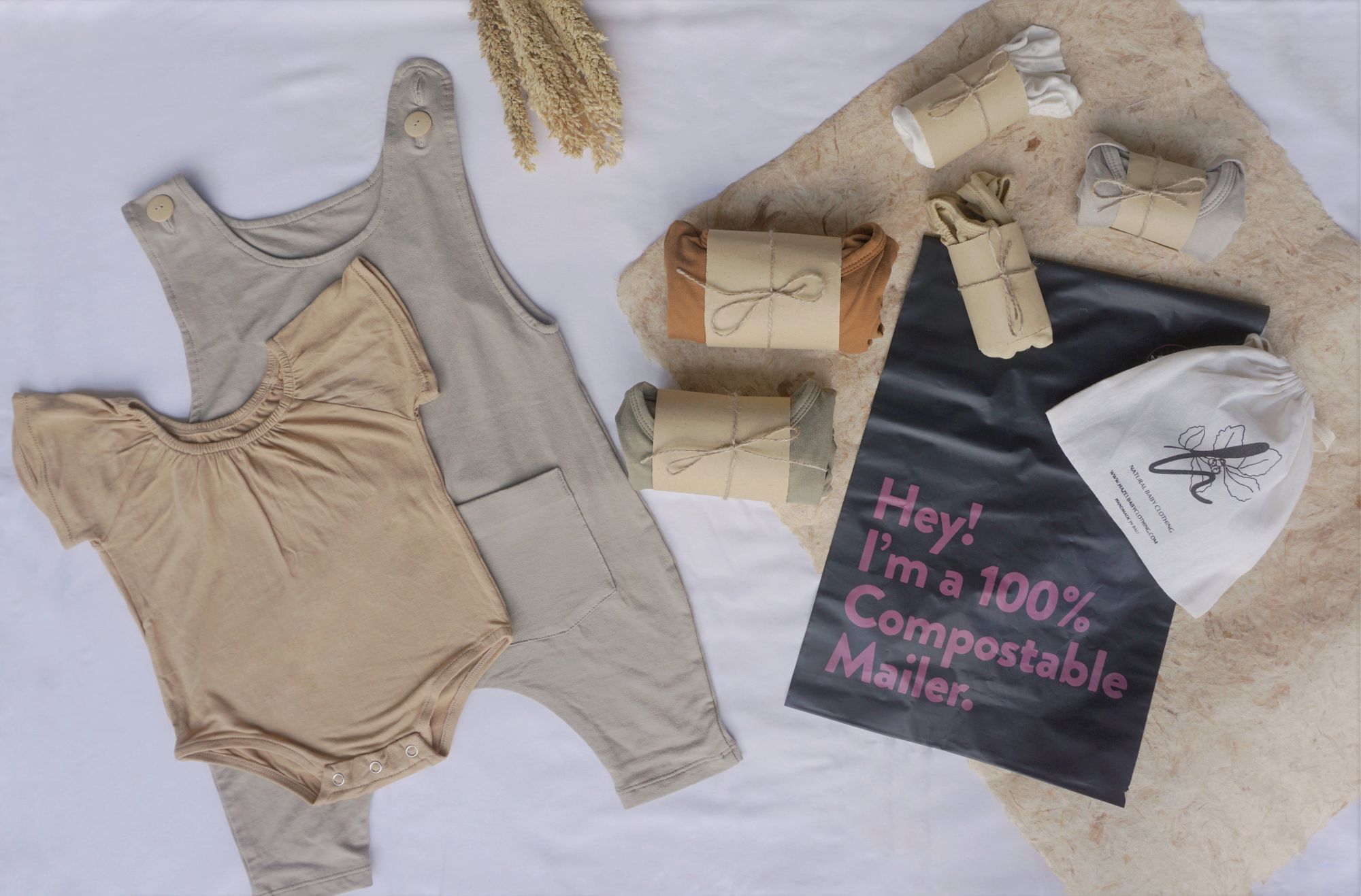 The story behind the brand shows just how thoughtful the founder is. Hazel was created after a pregnant friend of Flo's was looking for sustainable, healthy garments for her baby during the pandemic. This allowed Flo to combine two of her passions—nature and fashion.
Living in Bali, where there are so many kind, talented people and a beautiful island environment, reminded Flo of the importance of preserving Mother Nature. Inspired to make a positive impact on the world, the brand Hazel was born.
Their mission is simple: to ethically produce sustainable clothes that inspire others to be more conscious of their impact on the world—from people to nature, for today's generation and the next. That's married to their vision of a healthier, more inclusive world by transforming the way people consume fashion.
Following their values and beliefs, they make it a point to produce garments with only natural ingredients. All of their products are naturally dyed with locally sourced leaves and tree barks. They also only use sustainable fabrics that are soft and healthy on the skin called TENCEL Lyocell, which is made from fibers from a sustainably sourced natural raw material wood. Their unique pieces are breathable, antibacterial, hypoallergenic, and are comfy and of the highest quality! Other than that, they also have a Zero Waste and Give Back program! And they use noissue for packaging, specifically noissue's 100% Compostable Mailer.
"I've chosen noissue since the beginning, I had the packaging before I started selling!"
Hazel Plant Dyed Clothing is also a proud member of noissue's Eco-Alliance, which is a community of like-minded businesses trying their best to become better together by contributing to global initiatives, one package at a time!
Sustainability is at the forefront of Hazel. Flo shares that it's how people can make a difference to the world we live in. Given that, the founder is always thinking about the impact of her decisions, and always thinking beyond herself and her brand. She tops this off by actually acting to help preserve her surroundings and take care of people!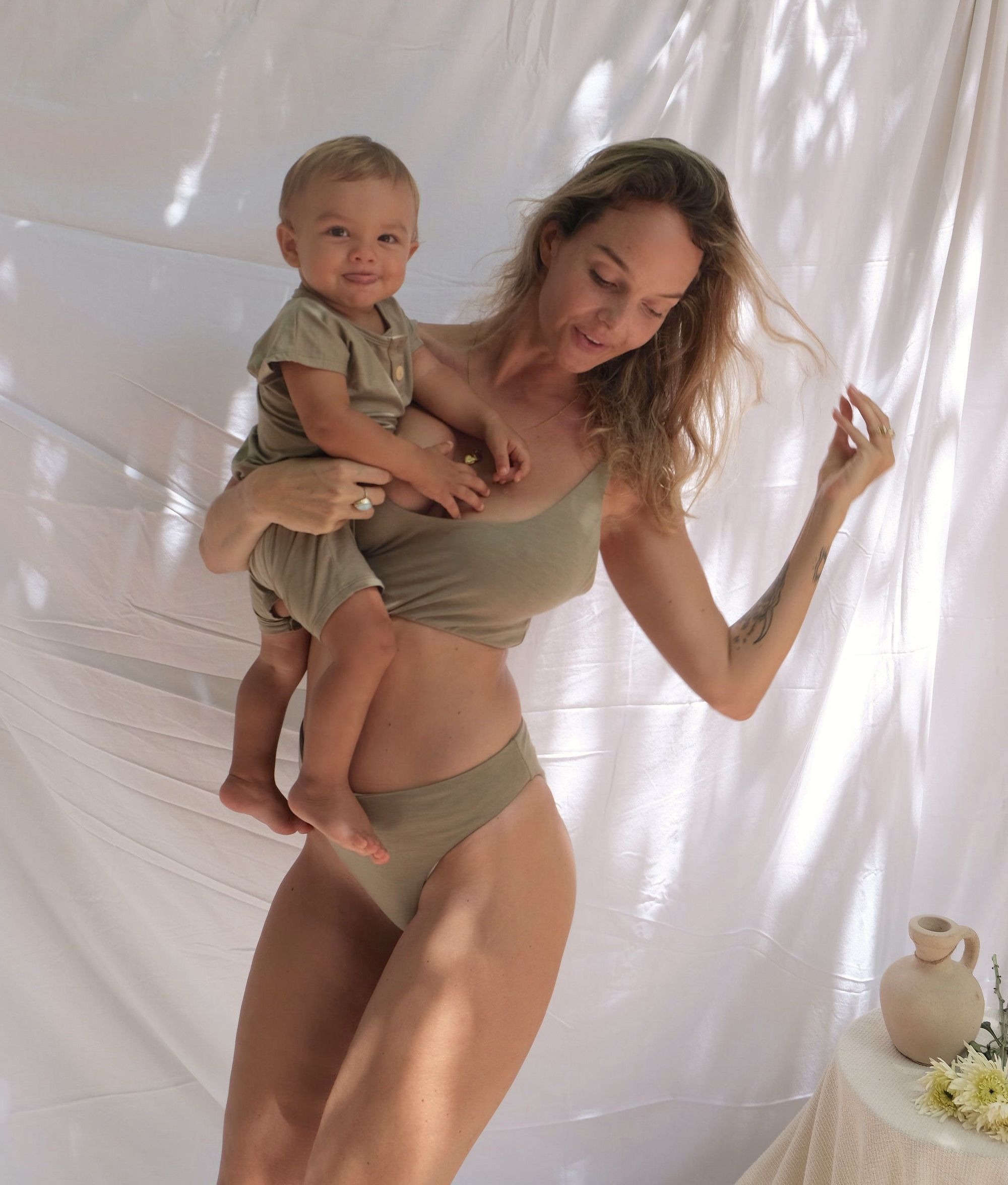 Hazel is really unique for using natural dyes for their clothes. Their current collection for little ones and intimates for women are even beautifully curated following Earth tones!
But Flo's favorite work has always been a custom order she did for a mom-to-be who wanted a wardrobe of pastels and pinks for her baby girl. These aren't typical colors for Hazel. The request took a good number of meetings, Pinterest boards, samples, and a whole lot of testing—an unforgettable adventure for Flo. Making someone's mama happy and working to make her baby clothing dream come true will remain forever special to Flo.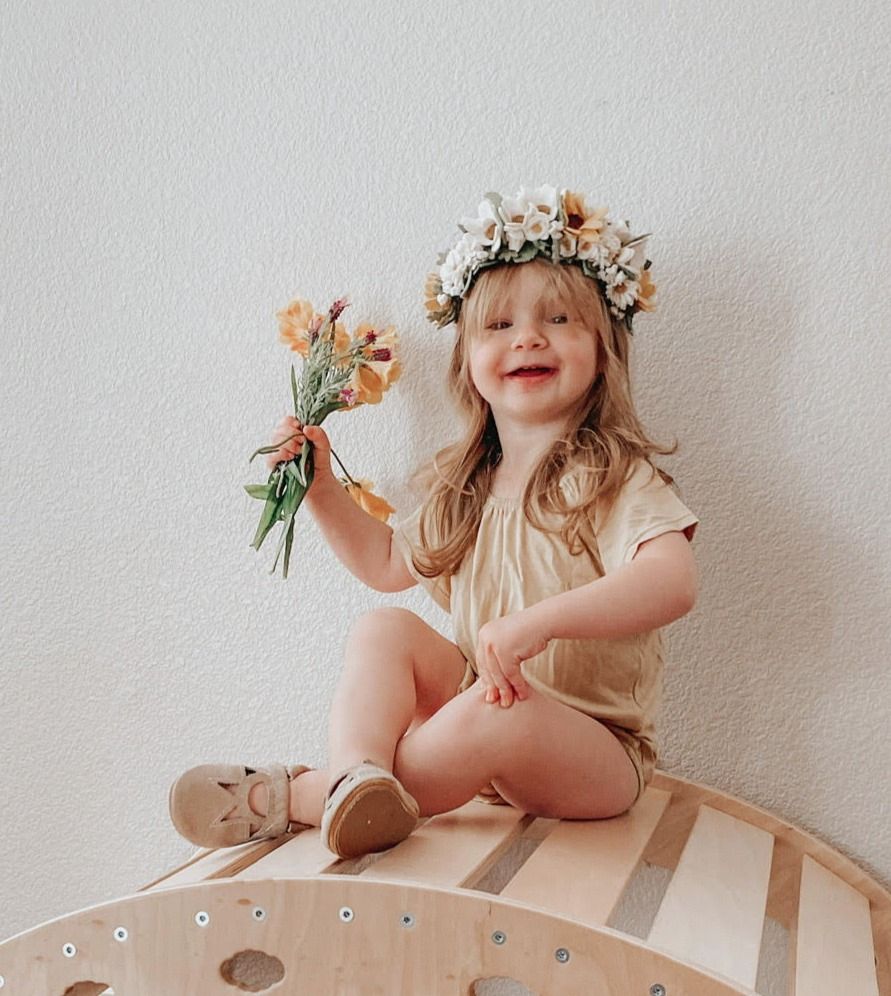 Finding the right quality of natural dyed fabric was the main challenge for our sustainability maven. It involves testing different temperatures, concentrations, methods, and not to mention, takes so much time, energy, and funds. But this wasn't enough to put a halt on Flo's determination. She copes with these challenges by remembering why she started, staying positive, and understanding that nature behaves in its own ways! She shares, "Learning, making mistakes and growing is part of the process."
For others thinking of starting the same business as hers, she advices to start small and don't wait to be "perfect" to start! "There is always room for improvement and by working consistently and consciously towards your goals you'll achieve that 'perfect' soon."
A brand that shows love for fashion, people, and nature, Hazel Plant Dyed Clothing is definitely one we'll never leaf behind!
---
Find more of Hazel Plant Dyed Clothing here:‌‌‌‌‌‌

Website: hazelbabyclothing.com
‌Instagram:  @hazel.plantdyedclothing
If you enjoyed this read, we bet you'll like this feature too: ‌
Avorium: Sustainable Desk Accessories that Can Maximize Your Productivity
‌‌
‌Want to share your story? We'd love to hear it! Join the Eco-Alliance here and share your deets with us here to get a chance to be featured on The Wrap!
Questions? Email us at ecoalliance@noissue.co