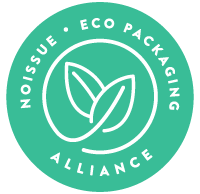 If there's one thing that pretty much anyone in the world can agree on, it's that there are few better feelings than receiving packages and presents in the mail — especially if they're all dressed up to the nines! There's truly nothing like receiving a gorgeously-wrapped package at your doorstep. And with many of us having spent the past few years away from family and friends, it just makes the experience all the more special!
That particular feeling is something that Izabella Parjan most definitely understands — in fact, it's what the core of her small-biz is all about! Based in Calgary, Canada, Izabella is the woman behind Hello Lassie, an online curated gift-box service made especially for women.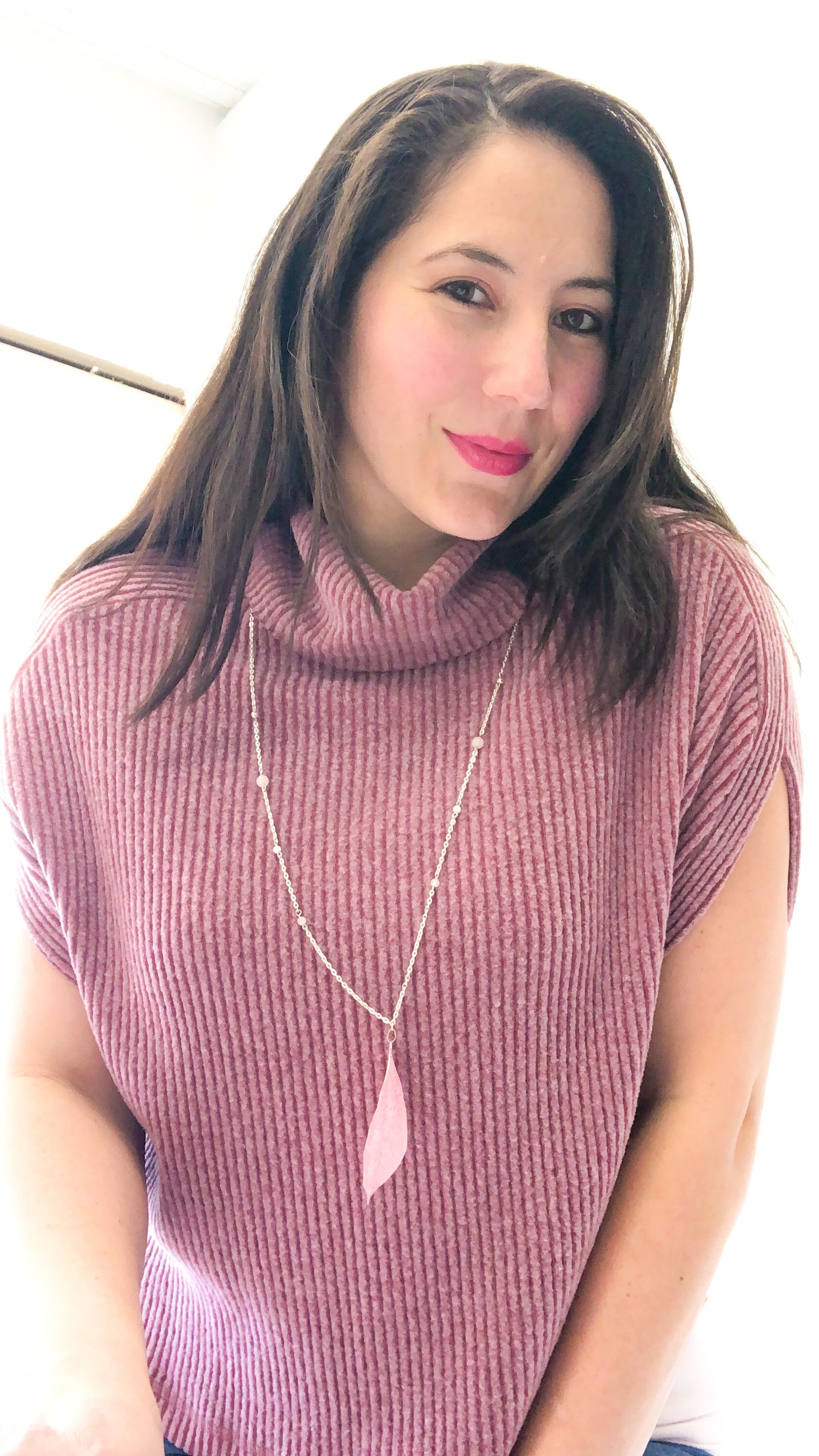 But to call it a mere gift-box service is a disservice to the amount of passion and love that Izabella's given to her brand! Ever since she was a little girl growing up in her native home of Venezuela, Izabella's long held a passion for all things packaging, beautiful designs, and stationery items.   It was her love for all these things that spurred her to create her own unique service. Fast forward to some years later, and Hello Lassie is now your go-to brand for gift services made especially for women, all prepared and wrapped with love by someone who's truly passionate about the craft! Every gift box you'll find at Hello Lassie is curated with care, and you can be sure that whoever's on the receiving end will feel thoroughly special and loved.
We've all been faced with this dilemma: you enter the mall searching for the right birthday present for someone, and you're left with far too many options making it impossible to choose!  That's precisely why Izabella's mission is to do that work for you, and looking through Hello Lassie's website, you'll find a curated selection of presents that you can choose from to gift to the women in your life within the comfort of your own home. Not only does Hello, Lassie make gift shopping much easier, you can also be sure that it arrives in nothing but the best wrapping — which really is the cherry on top! In the long term, Izabella's vision is for Hello Lassie to be that special gift that every woman would want for any occasion, and ultimately to deliver packages of pure joy to their doorstep. As a woman herself, Izabella believes that her specially curated packages are an excellent alternative to the traditional flowers-and-chocolates combination.
Another thing that Izabella also has a heart for is sustainability. And although she recognizes it's a challenge within her particular industry, she puts in small but consistent efforts to make her packages as sustainable as possible — this includes incorporating earth-friendly noissue products in her regular packaging process as much as she can!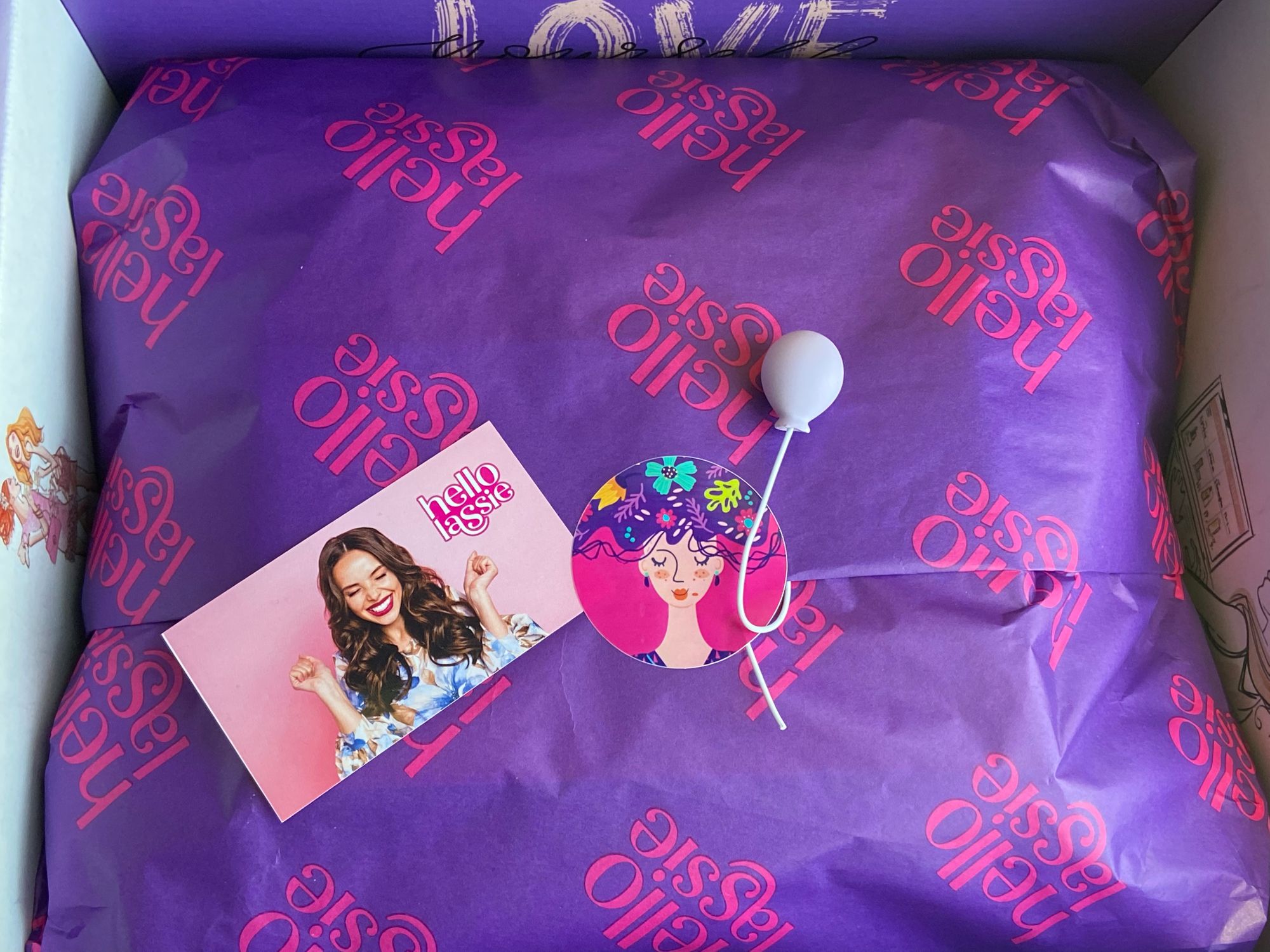 "I decided to incorporate whatever product I find that may help my business to reduce the environment harm of the waste my packaging may produce."
The gift-wrapping industry generates a fair amount of waste, and Izabella wanted to be part of the solution despite just starting out herself.  When she started sourcing for ways to help reduce her environmental impact, she decided to take the first step by using sustainable packaging with the help of noissue! Not only has switching to sustainable packaging significantly lowered her brand's impact on the planet, but her fully customized packaging has given her gift boxes an extra boost!
In addition to that, Izabella's happy to have her brand as part of the noissue Eco-Alliance, where her every order helps contribute to environmental conservation efforts around the world.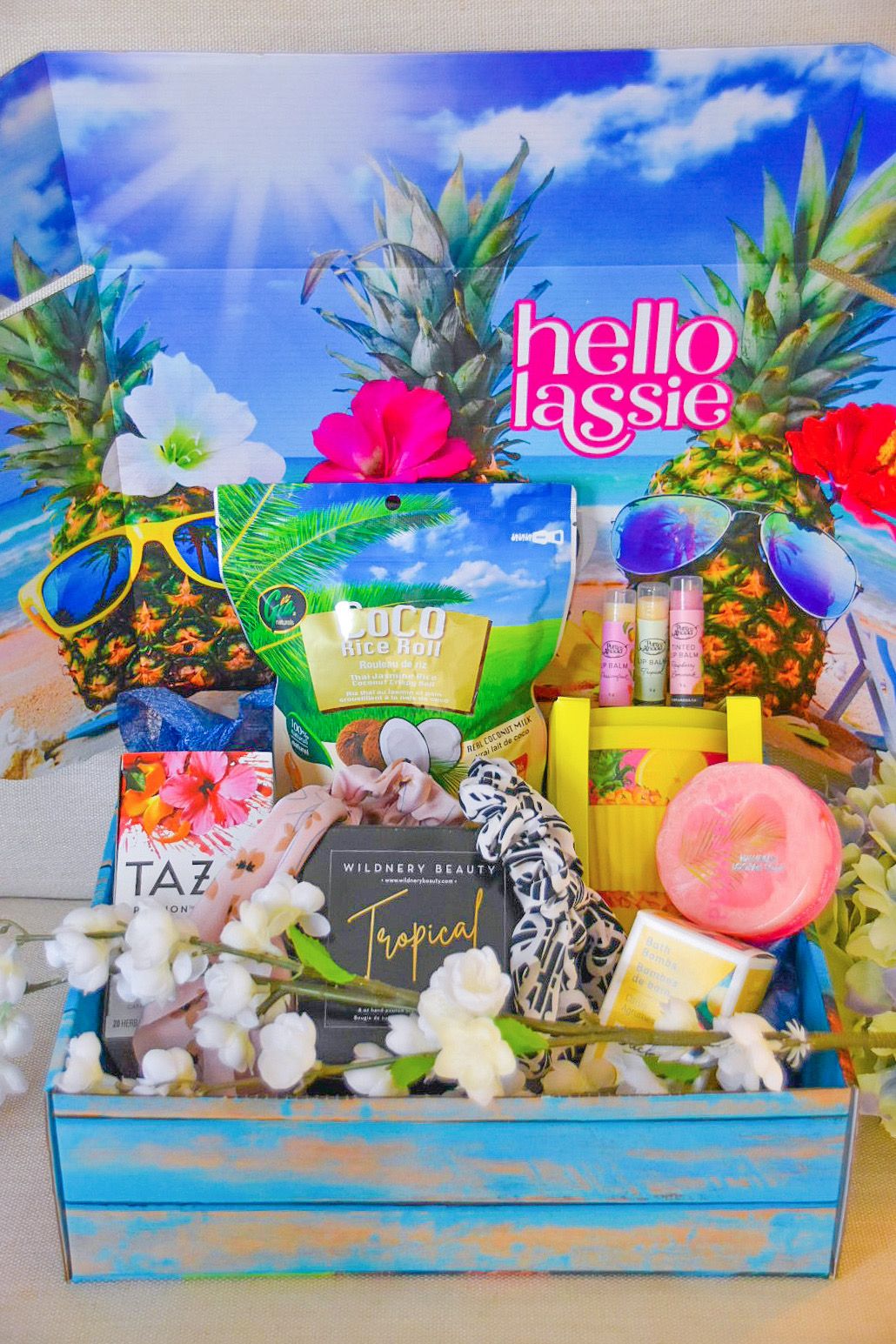 Being a fairly new business, Izabella's journey into sustainability is one that's still in its early stages, and one she's eager to continue on – slowly but surely. Turning to eco-friendly packaging was a significant first step, and as her brand continues to grow, she's also keen on sharing her sustainability efforts with her customer community in the near future!
You'd be hard-pressed to find other brands like Hello Lassie in the industry, but what particularly sets them apart — aside from the care and passion put into every curated gift box — is that they offer all their gift boxes for purchase whenever you need them, no subscription required! Izabella also offers the option for customers to curate their own boxes with gifts that they'd prefer from her store. And there's definitely a gift box for every budget — something Izabella's made sure of since the very beginning!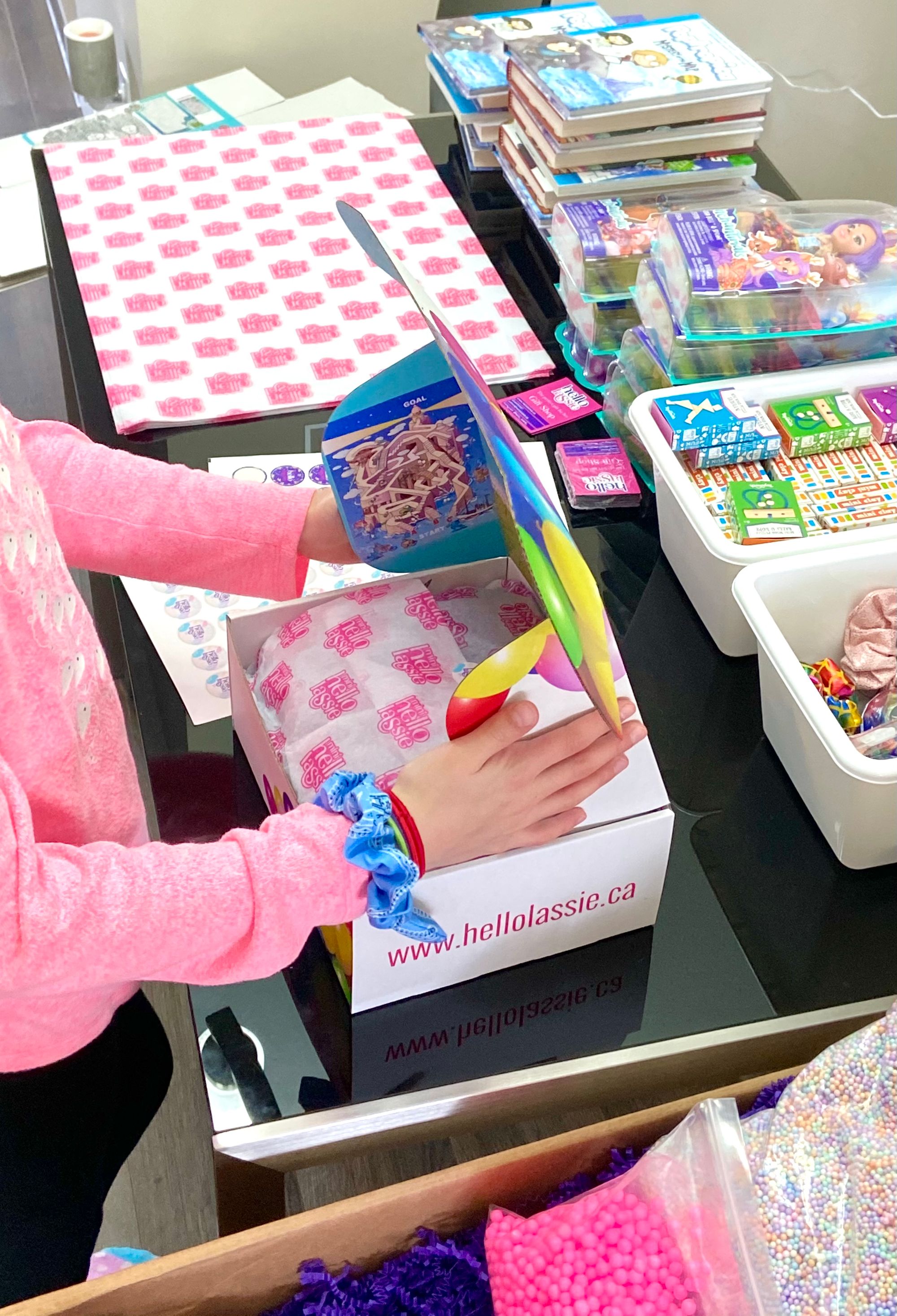 Izabella's wholeheartedly dedicated to her brand and mission, but it hasn't always been the easiest journey either. For one, forming the right advertising and marketing strategies has been a particular challenge, and properly positioning Hello Lassie for what it is as a gift shop – nothing more, nothing less. However, maintaining a social presence is definitely still a must for small businesses in today's market, which is why it's Izabella's biggest piece of advice for others hoping to start their own small-biz journeys!
"Customers like attention, and information, a constant social presence is key to success!"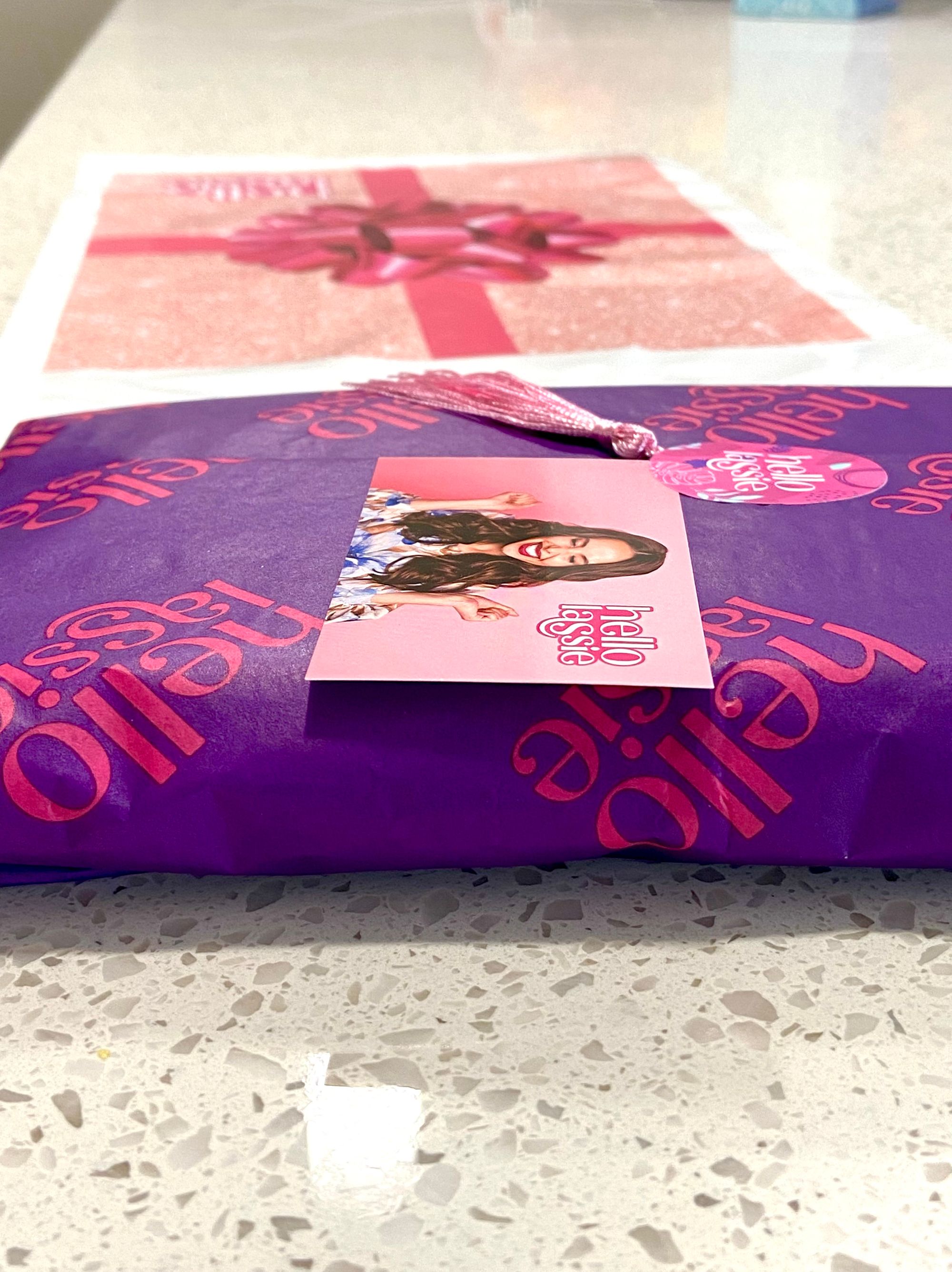 With her heart for providing excellent service, it's crystal clear that Izabella's customers form a significant aspect of Hello Lassie. And as she recalls, one of her favorite milestones in her journey so far was creating a special gift box with the help of her own community! It was at the very beginning of the pandemic when Izabella invited customers to share their personal stories on resilience, some of which she then compiled into a booklet as part of a special edition Aurora gift box! It's those special stories that have helped her grow closer to her own community in unprecedented times, and will always be one of her favorite aspects of running her business.
With an eye for good design, a heart for her community, and a mission towards sustainability, Hello Lassie's definitely a brand we'd love to say hello to any day!
---
Find more of Hello Lassie here:‌‌‌‌‌

Website: ‌hellolassie.ca
Instagram: @hello_lassie_
Like this story? Tell us yours! Share your brand story and love for your custom packaging and get a chance to be featured on the wrap! If you're a noissue customer and are interested, you can join the Eco-Alliance by clicking here and answering a few questions here.
Questions? Email us at ecoalliance@noissue.co