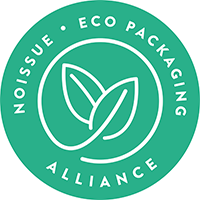 The niche market for sustainable fashion and fabric is slowly growing and we're so here for it. Plenty of small businesses have set up shop in the industry and are consciously and intentionally making a difference through every step in production. Francisca and Pía co-founded Hilana Upcycled Cotton in the United States when they were looking for a purpose, some kind of change that would have a positive impact on the environment and the community.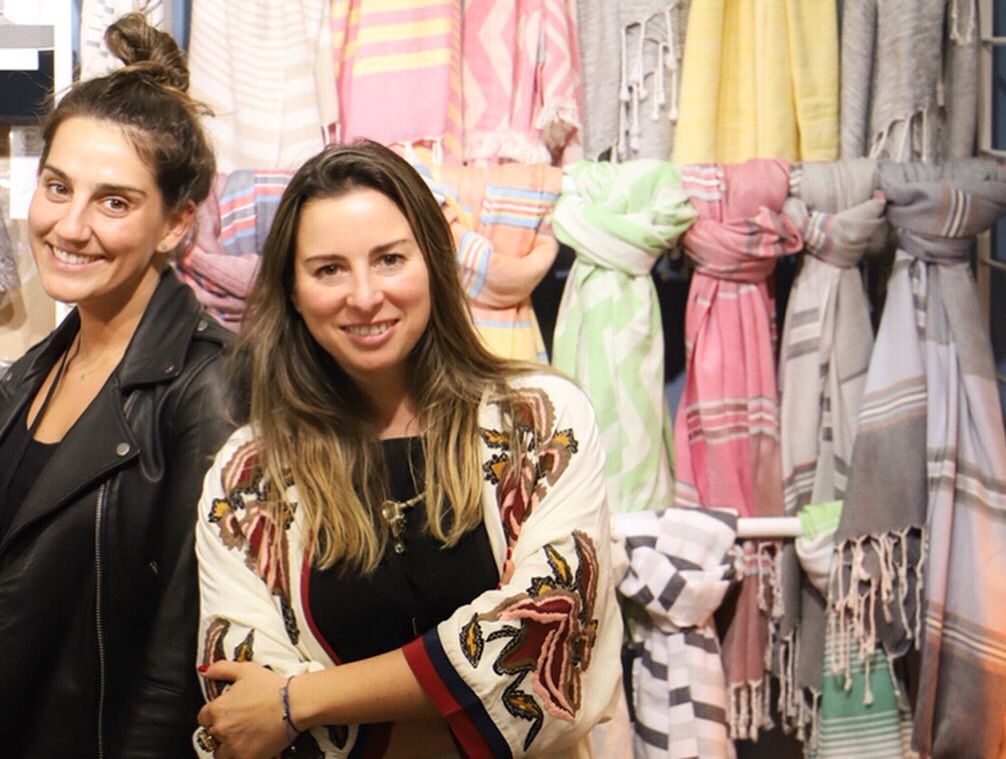 Francisca shared that they initially stumbled upon the idea of starting a sustainable textile business by chance. The Chilean co-founder shared that it was during a trip to Mexico where they found a factory that could help them recycle textiles. They started their experiments in Tlaxcala to find the most beautiful and sustainable fabric that they could market. Luckily, they were able to design and produce an earth-friendly version of the world-famous Turkish towels!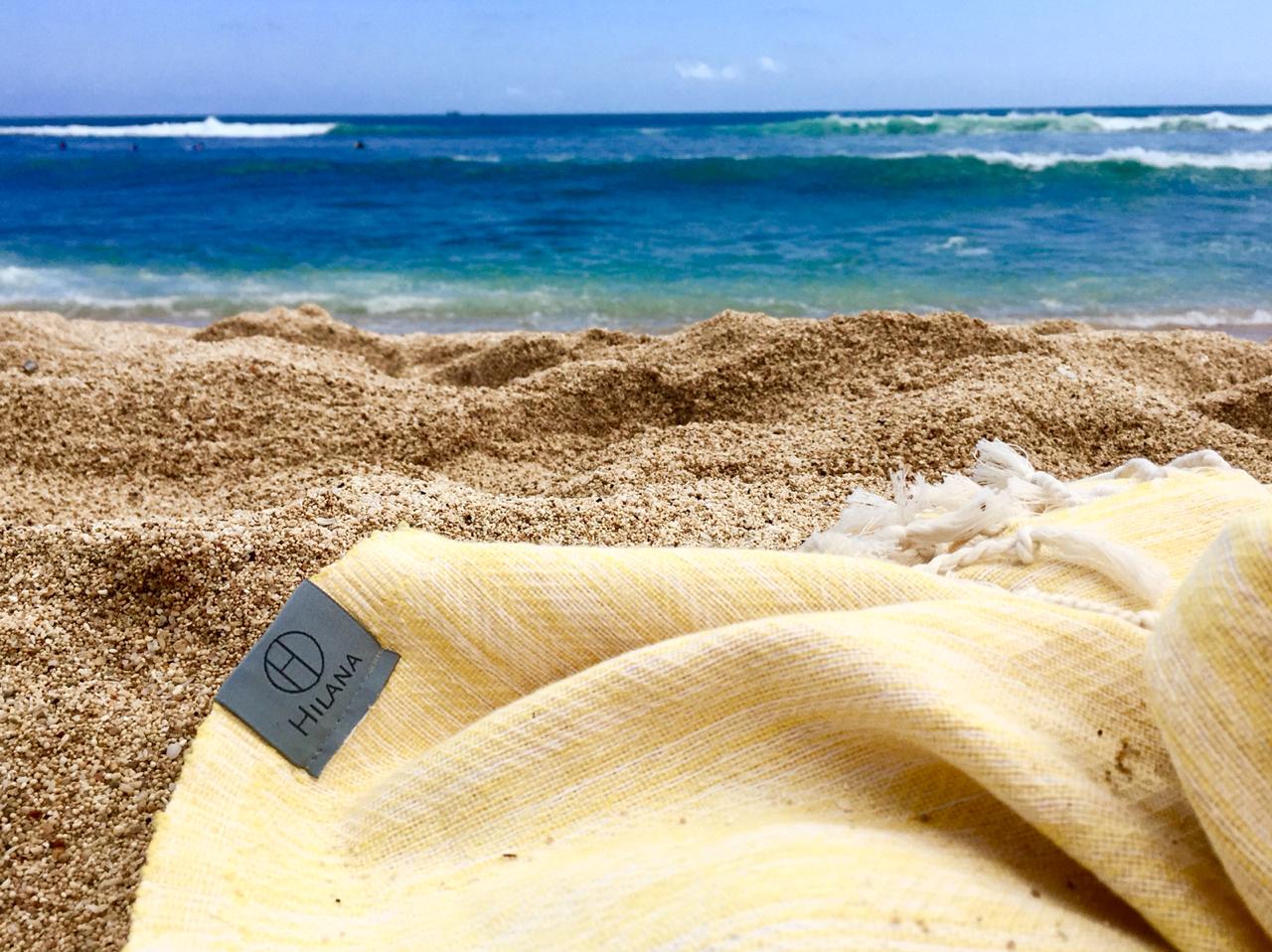 Hilana aims to design and distribute everyday products made from upcycled waste to improve people's quality of life and promote triple impact. Sustainability means a lot to the brand and to its co-owners as they want to decongest the planet and support communities through upcycling, and closing the cotton loop.
"Behind each of our products, there's a story of sustainability, responsibility, and passion for the planet."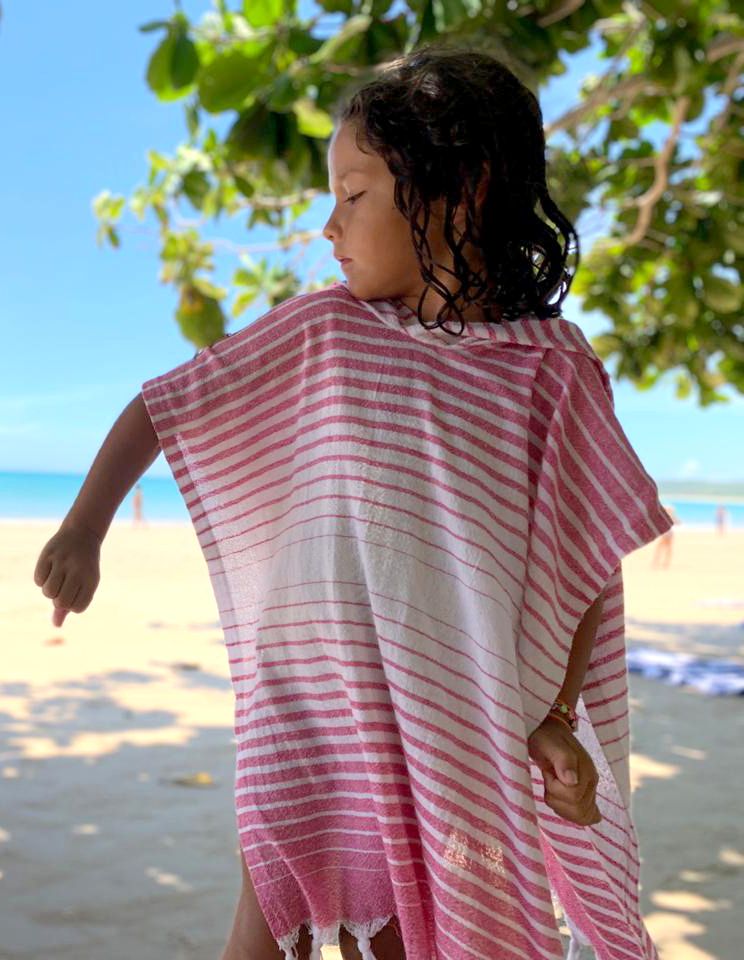 On a personal level, Francisca and Pía consider sustainability as a lifestyle — incorporating conscious habits into daily life including conscious consumption. This is why they offer the most earth and community-friendly versions that their products could be. They believe that the future is green and that every little action matters. Creativity is key to making innovative products, especially those that come from waste!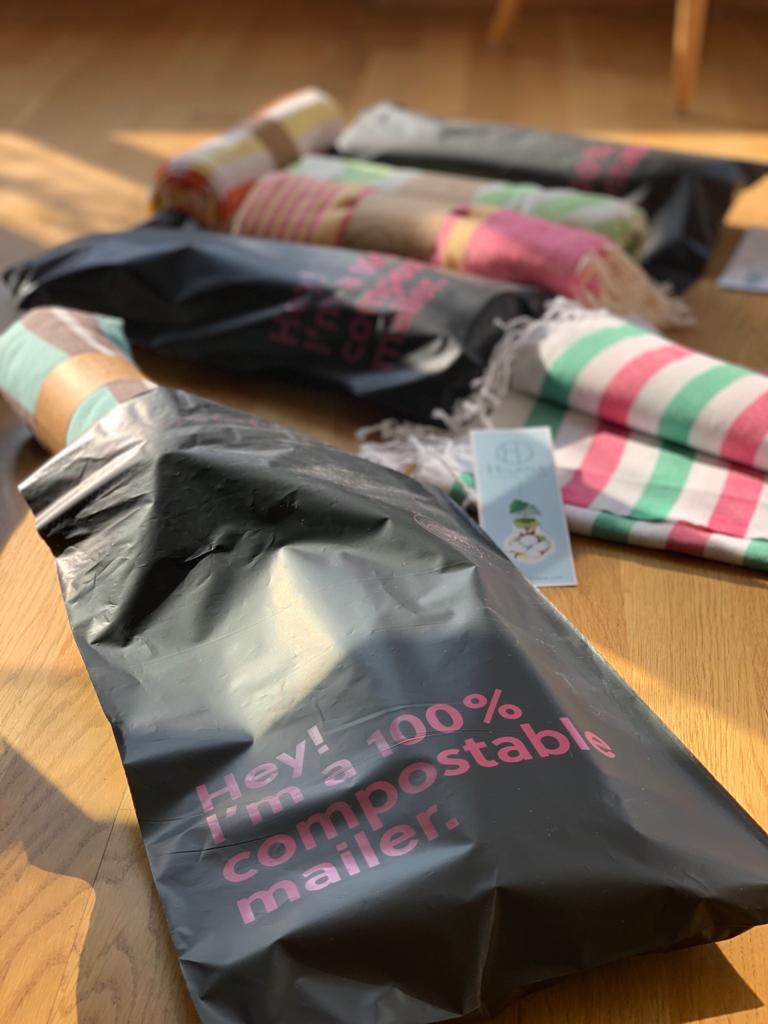 Just as how they want their products to be as sustainable as possible, they also practiced the same for their packaging. They came across noissue's design and values and said it was love at first sight! For a business that stands strong for its values, it felt only right to source its Tissue and Mailers from a like-minded brand. With Hilana being certified B and believing in fair trade, consistency and transparency are important for them to build the trust of their clients. Their commitment to sustainability is 100% throughout all the steps of their value chain and they communicate all this as much as possible through their website, social networks, and packaging. It's their goal to involve people in everything they do, create awareness, and show that it's possible to achieve a zero-waste lifestyle.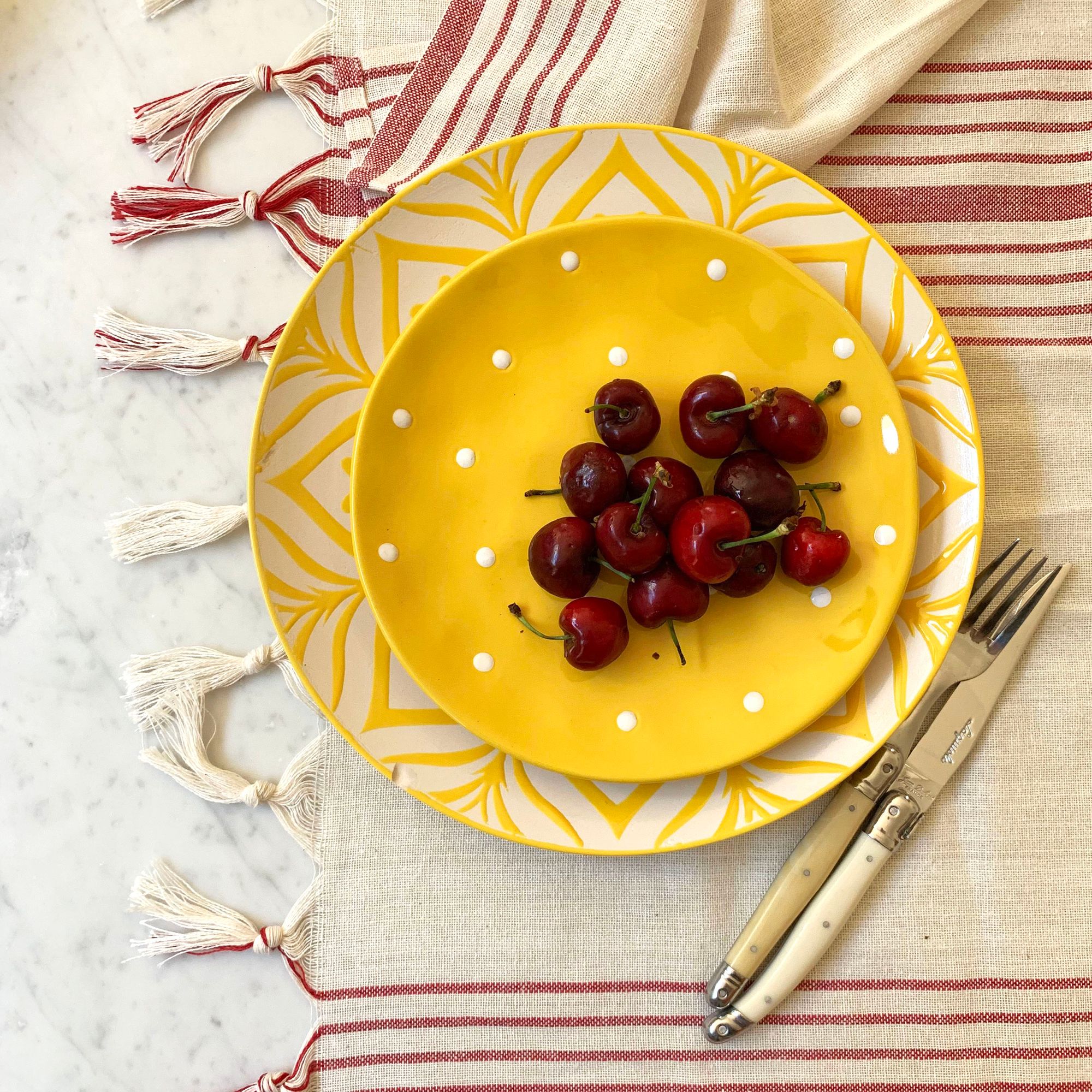 "We want the HILANA experience to be completely sustainable, with solid communication consistent with our values, and packaging plays a relevant role in this."
Hilana prides itself on being the most sustainable version of the iconic Turkish towels in the market. Following the ancient Turkish tradition and gaining the trust of the artisans, each product is ethically crafted with sustainable textiles. Initially, it was a challenge to convince the artisans to work with recycled cotton, but luckily, they grew to trust Francisca and Pía in the end. Their Yalova line soon became one of their favorites as it's super versatile, high quality, and goes with everything.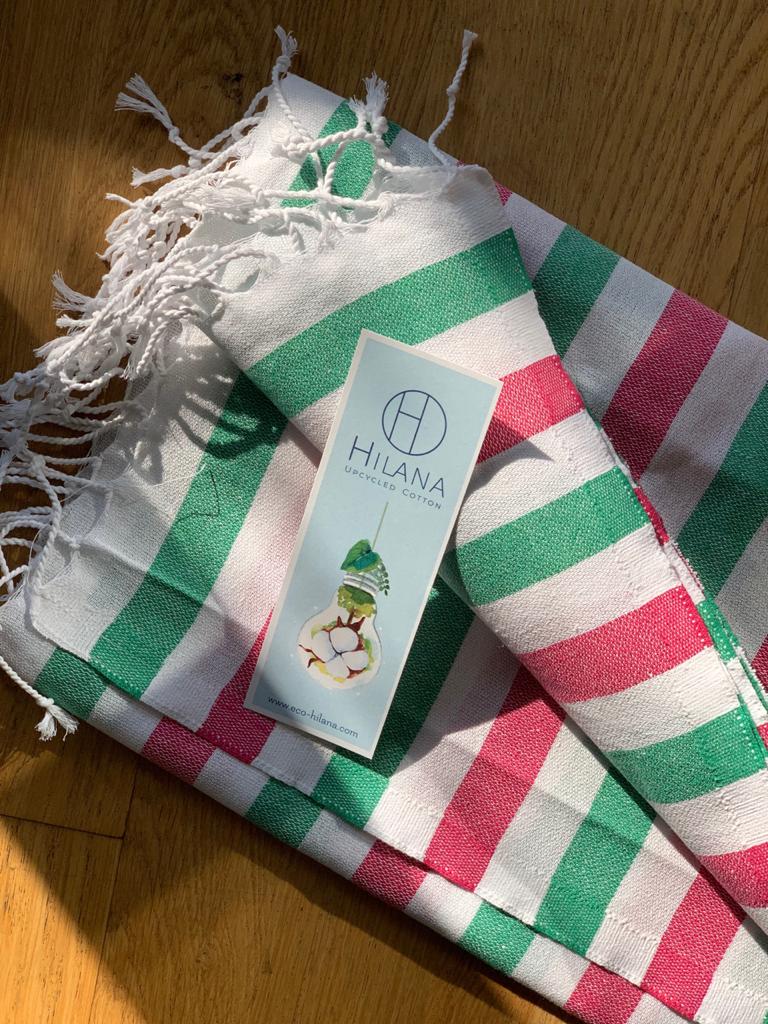 The pandemic is also another challenge that tested the brand with the distance, confinements, and delays in shipments and production, yet the passionate duo remains confident that they'll get through it! Their advice to other aspiring entrepreneurs is to just go for it. Running a business is bound to have a difficult start with unforeseen events and contingencies being inevitable, but you'll learn a lot and it'll be worth it at the end of the day. Especially once somebody notices the impact that your products will have on society and the environment, you will see that satisfaction will always be greater than the uncertainties and difficulties.
With their introduction of sustainable fabric to ethical craftsmanship, we wouldn't be surprised to see more Turkish towel enthusiasts making the switch to Hilana!
---
Find more of Hilana Upcycled Cotton here:‌‌‌‌
‌‌‌‌‌‌
Website: eco-hilana.com
Instagram: @eco.hilana
Like this story? Tell us yours! Share your brand story and love for your custom packaging and get a chance to be featured on the wrap! If you're a noissue customer and are interested, you can join the Eco-Alliance by clicking here and answering a few questions here.
Questions? Email us at ecoalliance@noissue.co.