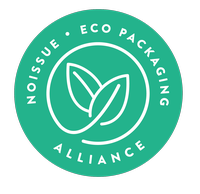 For as long as most of us can probably remember, the art of embroidery has most likely held a rather old-fashioned reputation, reserved for the likes of grandparents and senior citizens. But embroidery is definitely a real form of art like any other medium, where embroiderers can express their own unique creativity and artistic vision!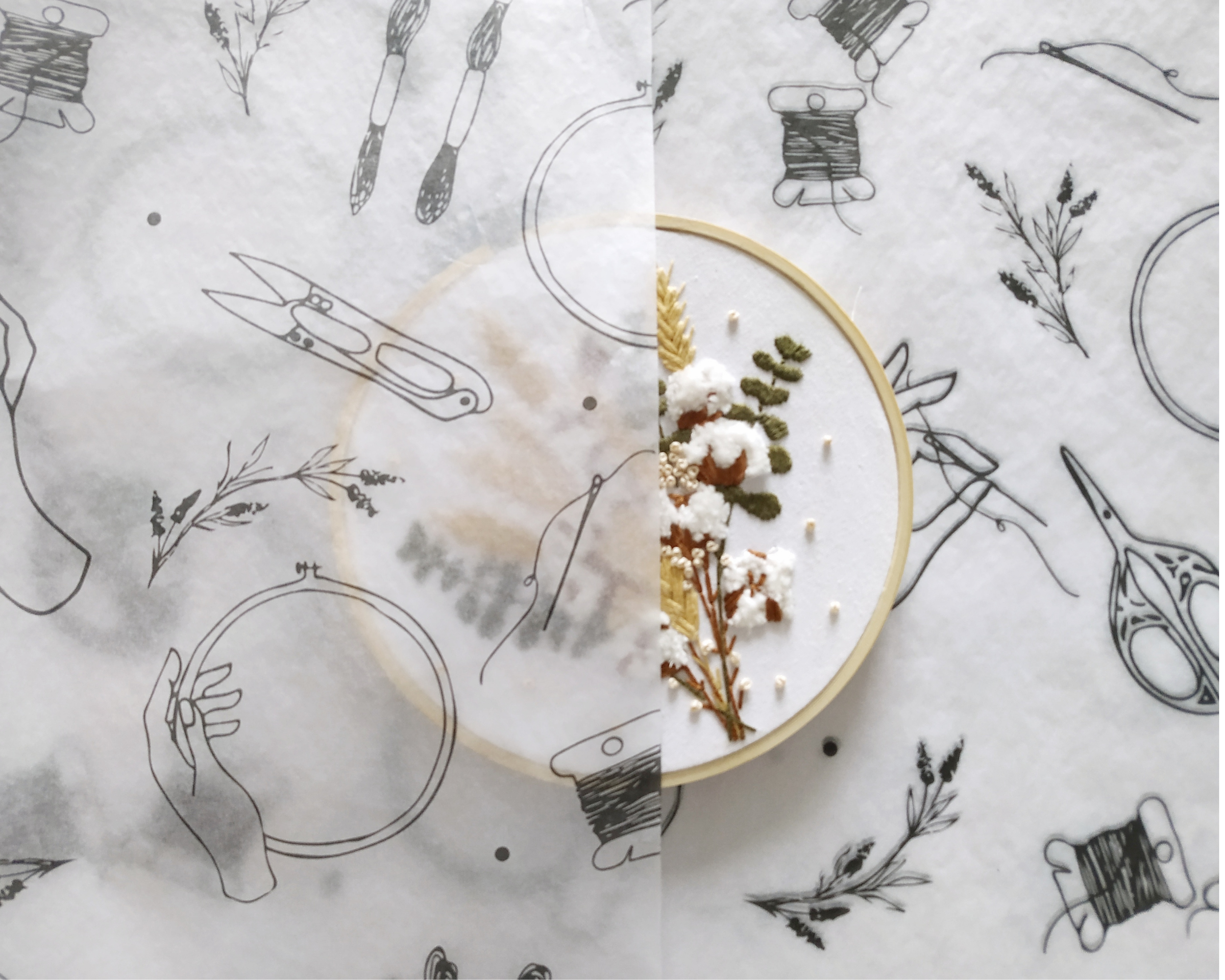 There's no brand that best exemplifies this than Hoops and Expectations. Created and run by embroidery artist Cristina, looking through Hoops and Expectations' website or Instagram feed has the similar effect of looking through a watercolor art gallery, or pictures from a fairytale storybook. With delicate – yet intricate – details of pastel-toned flowers, forests, and rainbows on everything from jean jackets to backpacks to baby clothing, all of the brand's pieces feel as if they were transported from a secret magical place.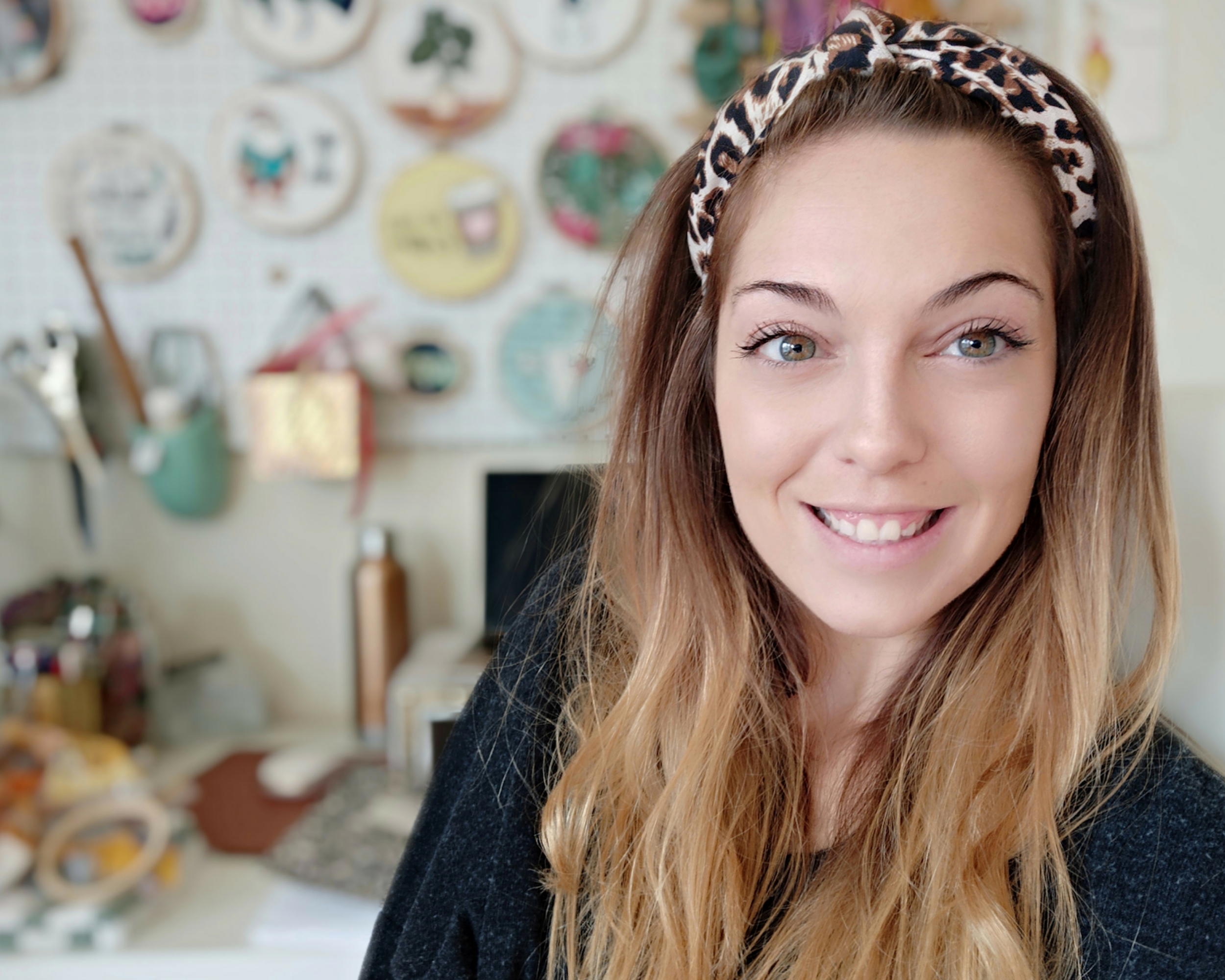 Fortunately though, they don't come from unknown place of magic – they exist in the real world, and are based nowhere else than in the beautiful city of Barcelona, Spain.
As it may be apparent in all her creations, embroidery has always been a hobby of Cristina's, and she had long wanted to share that love with others and showcase just how fun and creative the art of embroidery can be for anyone – not just for the elderly! When she moved to the US, she saw the opportunity to develop her craft into her own unique business, where her mission is to demonstrate that embroidery as its own kind of art form and lifestyle.
Cristina is definitely passionate about what she does, and that's something that comes across in every minute detail and stitch of her work – as an artist, her needle is her brush, and nearly any clothing surface is her canvas, be it a regular embroidery hoop, a pair of sneakers, or a backpack. Give her a needle and thread and some time, and she'll definitely turn your regular clothing items into something a whole lot more enchanting!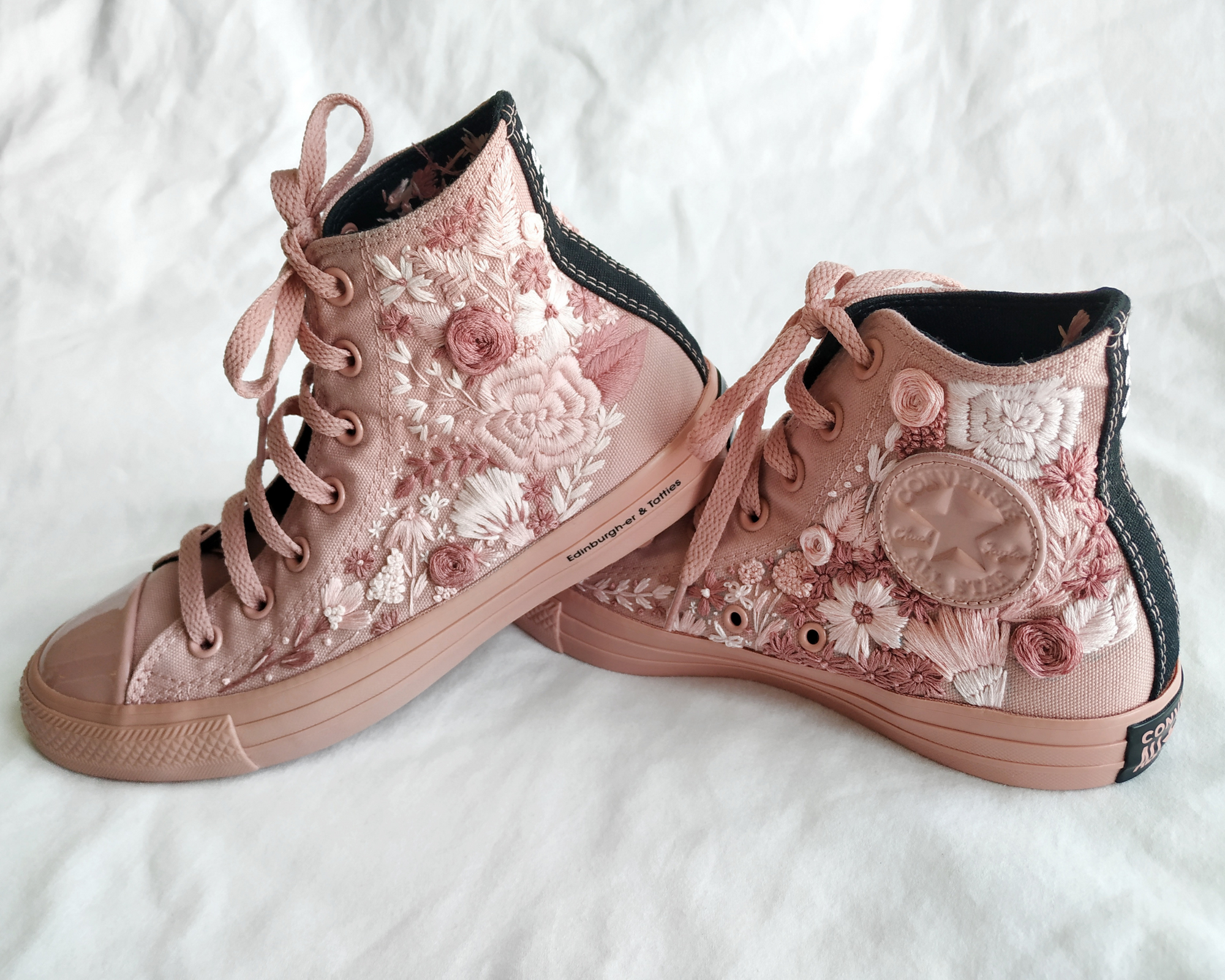 But beyond having a talent with a needle and thread, Cristina has a heart for the earth, too. As a self-described planet lover, she's made sure to take small steps in her business towards becoming more environmentally friendly as her brand grows.
"I am a planet lover and so is my brand. I think that with small actions we all can make a difference."
One particular way that she's embarked on that journey is by making sure to partner with companies that share her same philosophies and values, which is why when she decided on sustainable packaging as one of her brand's priorities, going with noissue was an easy choice. Not only was she able to design her own customized noissue Tissue to give her brand a unique and premium look in the span of a few steps, she's also been able to extend her sustainable efforts by planting a tree with every order as part of noissue's Eco-Alliance! Aside from her own customized Tissue, she also uses Compostable Mailers to pack her creations, and to share her environmental efforts with her community, too!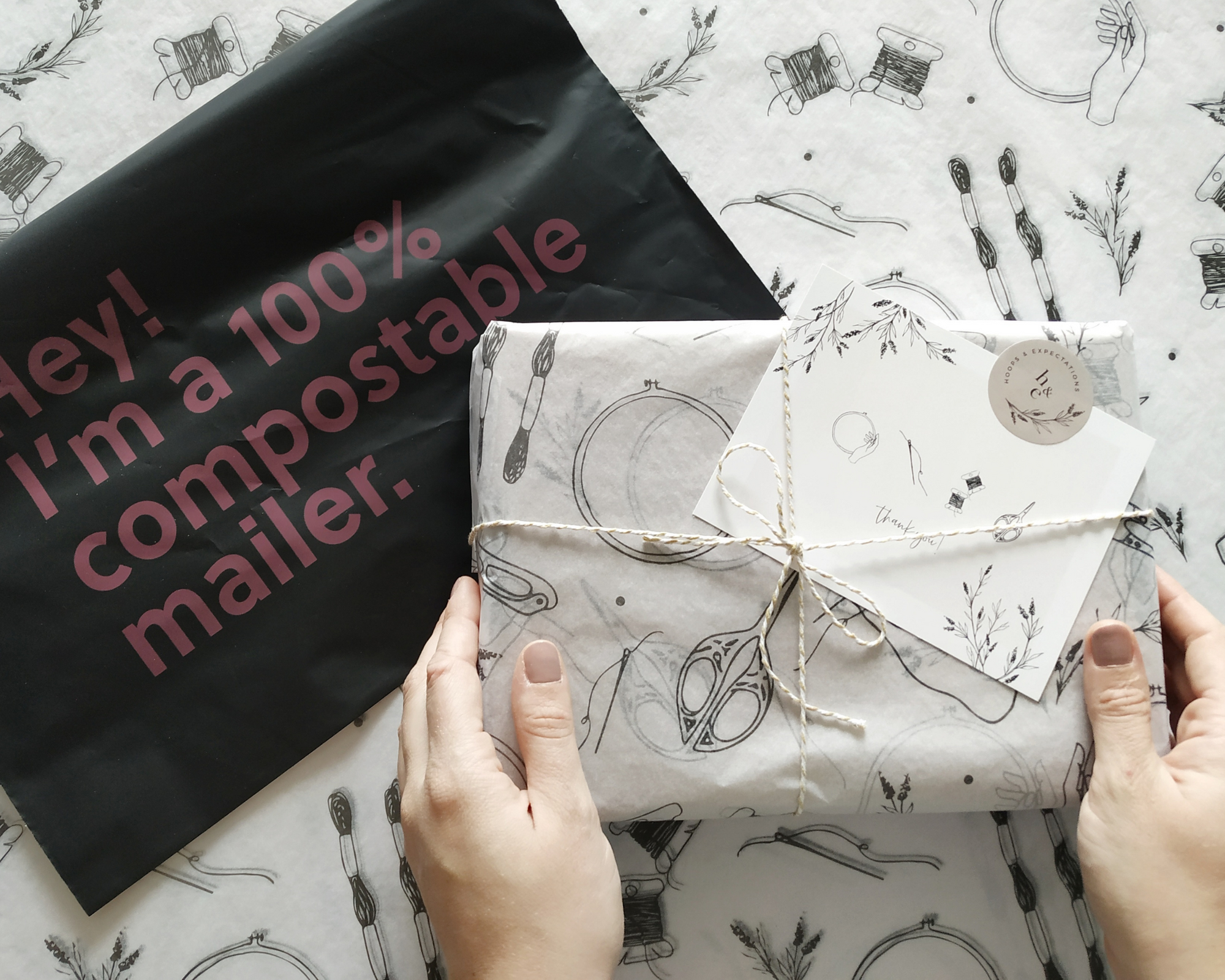 As a business, Cristina always makes sure to partner with suppliers that share the same philosophies as hers, but she also constantly finds ways to incorporate sustainability in little solutions, too, such as always using recycled boxes for her orders and eliminating plastic from her workflow.
It's safe to say that Cristina's whimsical brand is unlike most others, but like the creative that she is, she's also always in the process of developing her craft, to find new ways of delivering that "wow" effect to her customers. Every little detail definitely counts, especially within her line of work – it's every little stitch that makes the whole picture and tells the whole story, after all!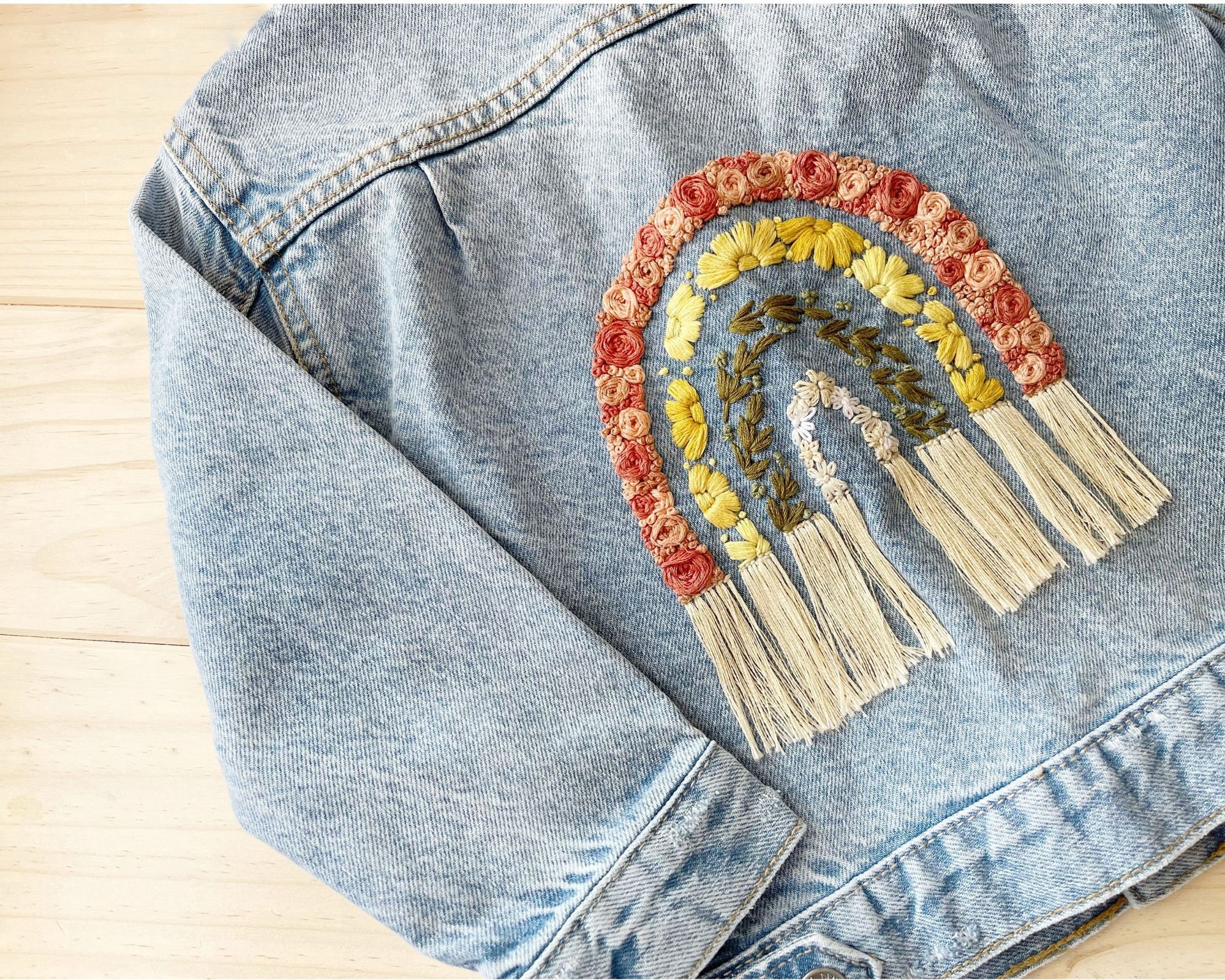 That philosophy's definitely something that applies in other areas of her business as well. As an entrepreneur, self-employment is something that's brought its own set of challenges, but it's something that she also views as a constant journey – one that she's only been able to embark on with the unwavering motivation and encouragement from family and friends. And one more undeniable benefit? Being able to take holiday breaks without needing permission to!
As for her advice towards her fellow aspiring entrepreneurs, she turns to the wise words of a certain character from Star Wars, something she calls herself a fan of: "Do or do not; there is no try." For Cristina, this means fully dedicating herself to her craft, most especially since she made the choice to turn her passion into her life's work – alongside balancing all the other admin tasks required to run a business.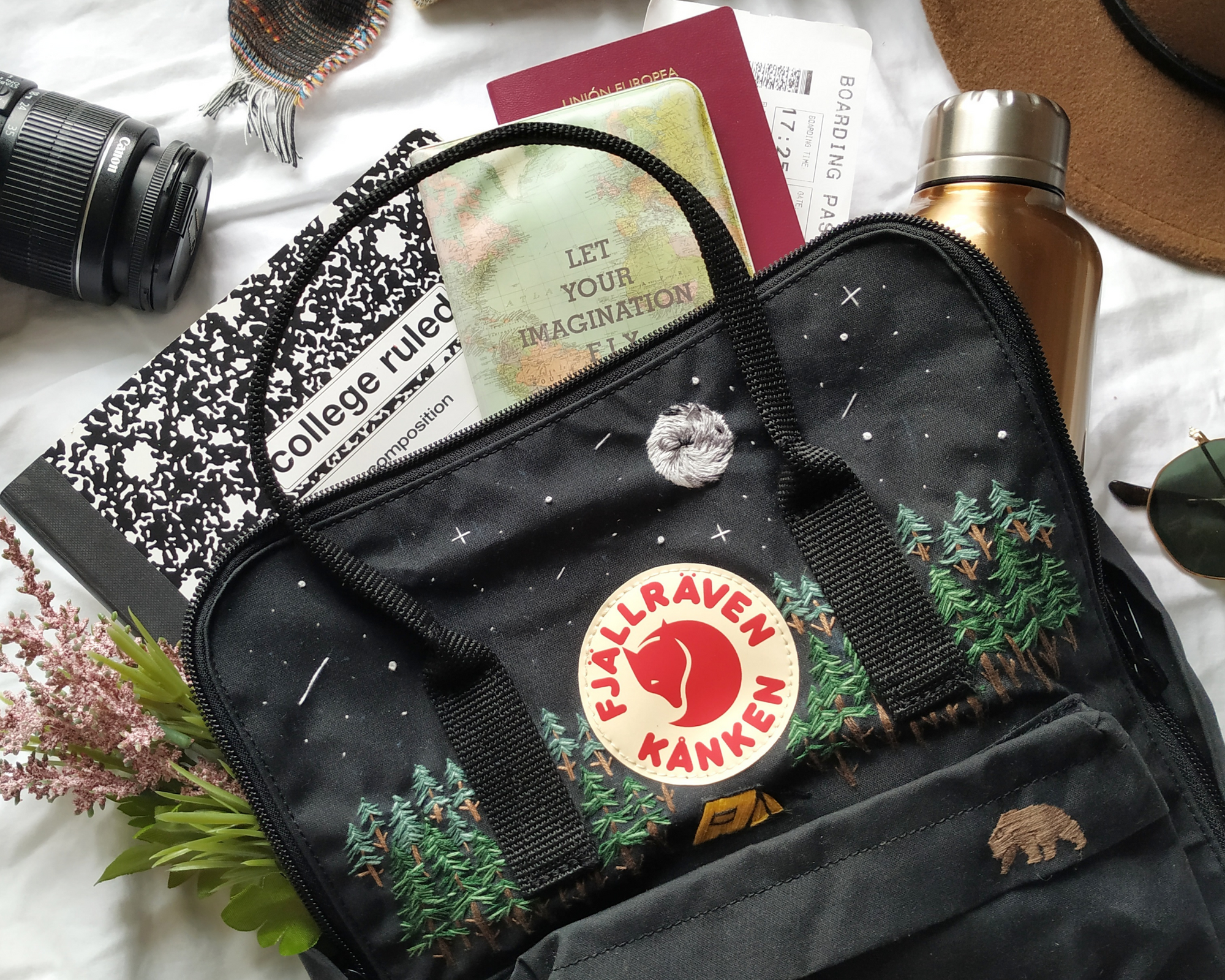 Despite its challenges however, embroidery is definitely a thread that Cristina's keen to follow for life, for the mere joy that each of her crafts bring to her customers. One of her favorite requests so far came from a client who wanted a personally customized embroidered backpack design for his wife. The end result was a one-of-a-kind pattern, full of unique secret little messages made just for her – and she couldn't have been more grateful!
The craft of embroidery is truly a wonder of its own – it's both an art form and a hobby, as well as a lifestyle and form of connection with others. And with Cristina's new efforts towards the environment, Hoops and Expectations is definitely all sorts of ex-thread-ordinary!
---
Find more of Hoops and Expectations here:‌‌
Website: hoopsandexpectations.com‌
Instagram: @hoopsandexpectations
Like this story? Tell us yours! Share your brand story and love for your custom packaging and get a chance to be featured on the wrap! If you're a noissue customer and are interested, you can join the Eco-Alliance by clicking here and answering a few questions here.
Questions? Email us at ecoalliance@noissue.co.