Everyone loves receiving a card on a special day, a postcard from a friend on holiday or just little note to say thank you. Anything that shows someone is thinking of you and has taken the time to make you feel valued has impact, and you can be sure that your customers are no different.
The importance of a first impression in ecommerce is huge. But how do you ensure you're making interactions with your customers that are positive and memorable? And how do you show their business matters to you and encourage customers to make future purchases?
We have you covered: introducing new customizable noissue cards, the perfect addition to any branded packaging or unboxing experience. They print in digital, feature a paper stock of 350grams per square metre and are made of uncoated compostable paper from either 100% recycled card or a recycled Forest Stewardship Council (FSC) mix. They can also be printed in a portrait or landscape design and in low minimum order quantities (MOQs).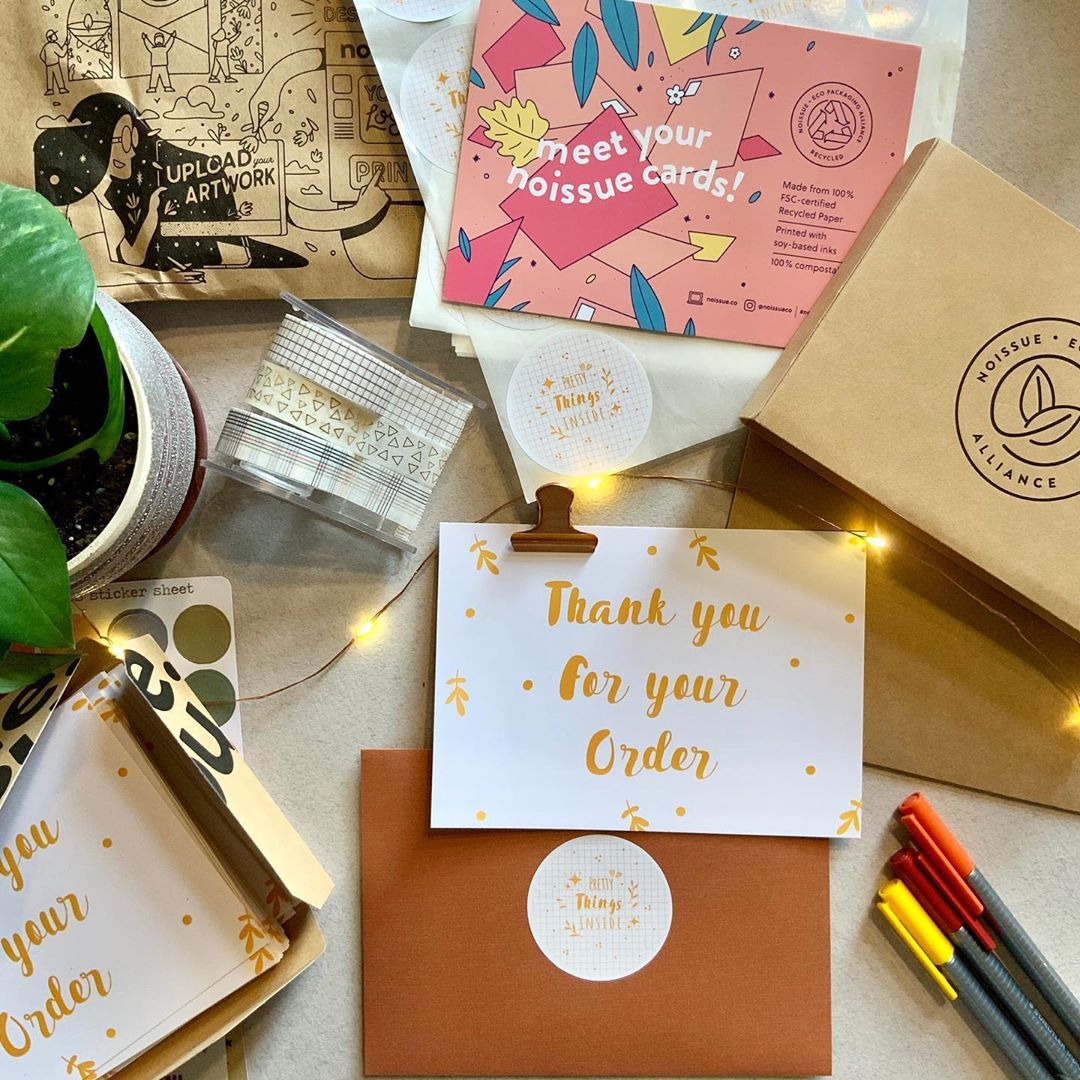 Custom cards are the perfect way to carve out your place in the market by adding some emotional investment to your packaging to ensure the experience will linger in the minds of your customers.
What can cards be used for?


Products of all shapes, all sizes and all uses! Adding a card to your packaging is a personal way to convey any kind of message to your customers. Their versatility means there are so many creative ways you can use cards to enhance your business. Here's a few ideas below to get you going.
Attitude of gratitude

Thanks! Gracias! Cheers! However you say it, taking the time to say thank you elevates your brand above the competition.
Showing heart-felt appreciation is one of the easiest ways to build brand loyalty, yet surprisingly few businesses do so. And yet, it's so simple: sending a thank you card lets your customers know how much you appreciate them, their purchase and their loyalty.
A study has shown that 60% of consumers think that a thank you should be directly conveyed to each customer. But why settle for a simple 'Thank you, your order has been confirmed" when you can incorporate your own unique style? It's a great way to instantly link that joyous feeling of appreciation to your brand.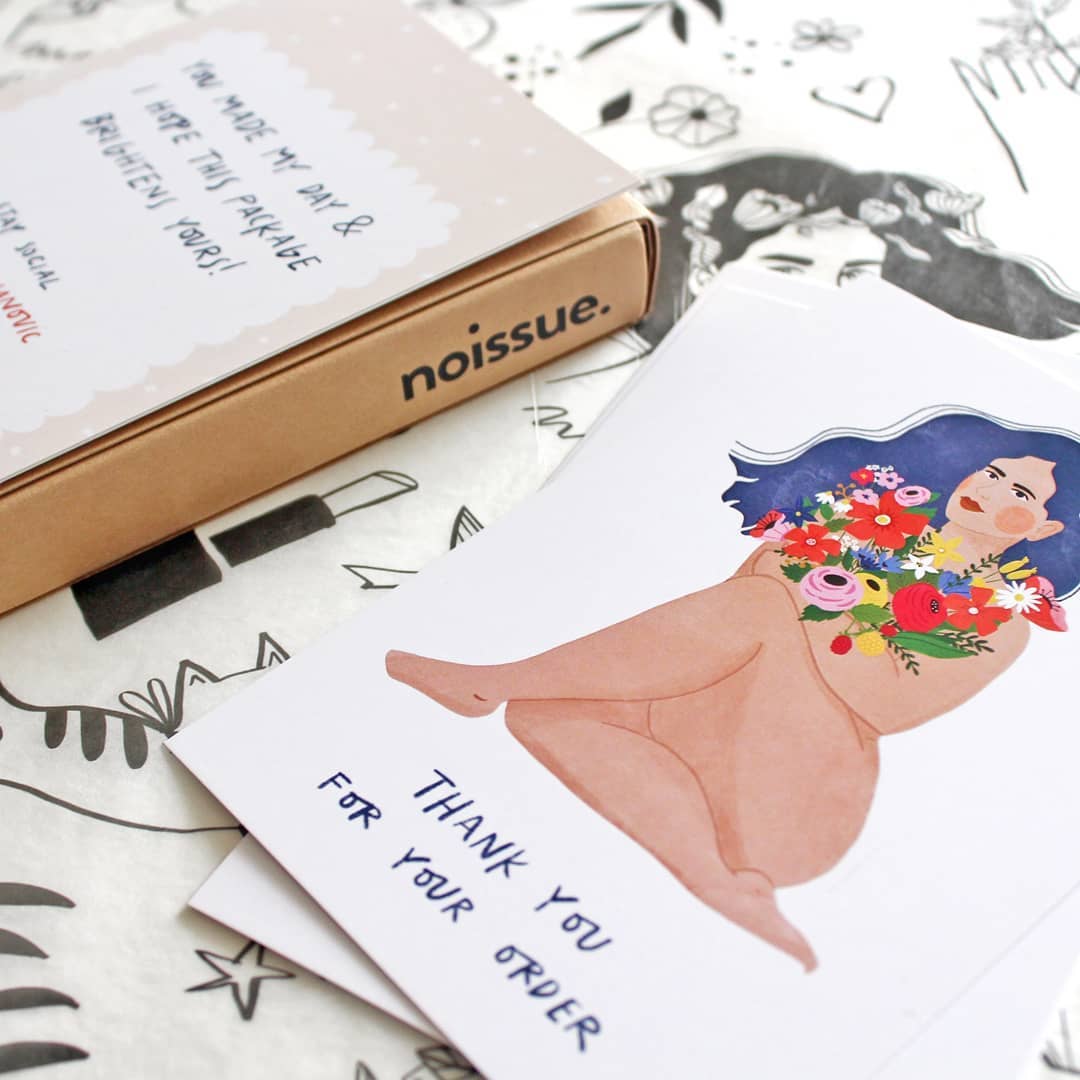 The key is to be personable, thoughtful and genuine. After all, wouldn't you like to do business with someone who takes the time to thank you? Everyone loves feeling appreciated.
All the important details


Cards are a great way to highlight any extra information about your product or brand. Double-sided cards mean you can have your cake and eat it, too!
There's space for both a stand out brand-focused design on one side and information such as contact details, websites or product care instructions on the other.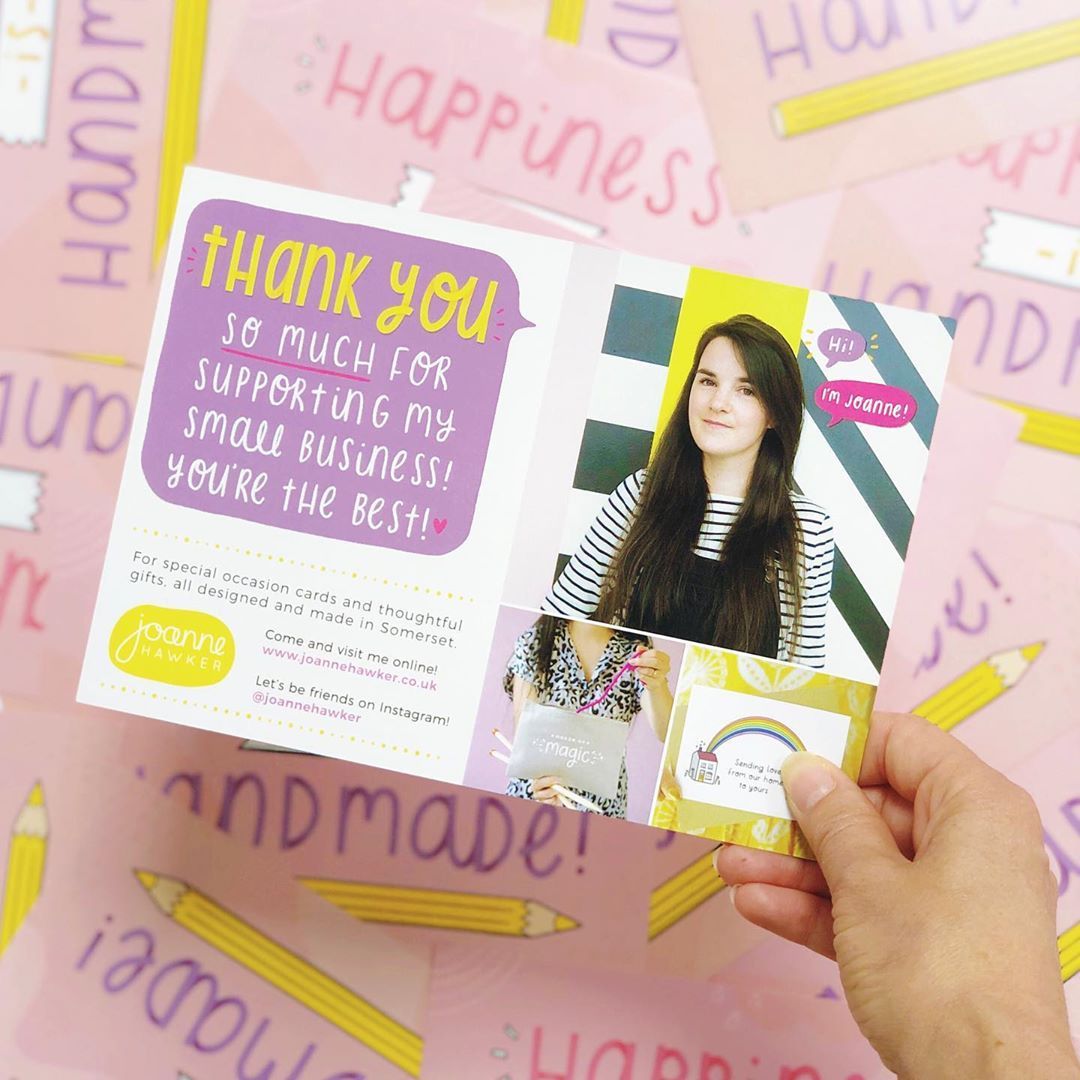 Can't decide what to include? Combine a hello, thank you and any important information all at once. It's also a great opportunity to show off that there's a real human behind the scenes, just like Joanne Hawker has done.
Spread the love

Positive messages or affirmations are so on trend right now and are great for brand building and simply spreading a little love and joy alongside your products.
Make customers feel good and tell them how awesome they are! Creating a moment of joy post-purchase can be done with just a simple phrase, but the hard part will be choosing which one.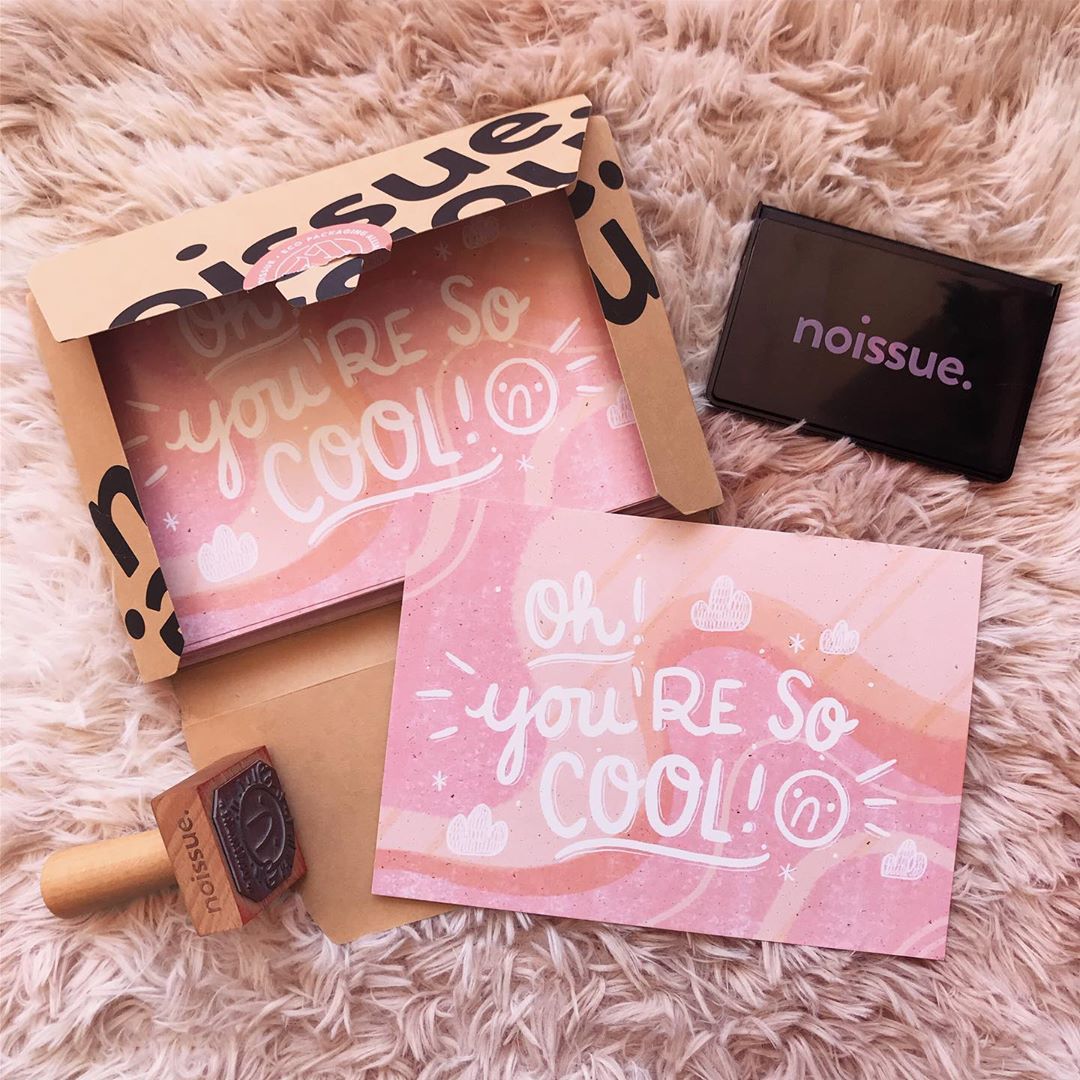 Funky, cute pick-me-ups like the one above are guaranteed to make your customers smile and remember your brand for a long time to come.
Pick up a pen


When was the last time you sent or received a handwritten note instead of firing off an email? There's something special and tender about the lost art of physically writing messages, and engaging in it won't go unnoticed by your customers.
Handwritten notes stand out in this digital age and your genuine care for customer loyalty will shine through.
Jot down extra information, a thank you, or simply leave room to write down their name. It doesn't matter what you do, the simple act of pen to paper shows customers you have spent time and effort to communicate with them individually.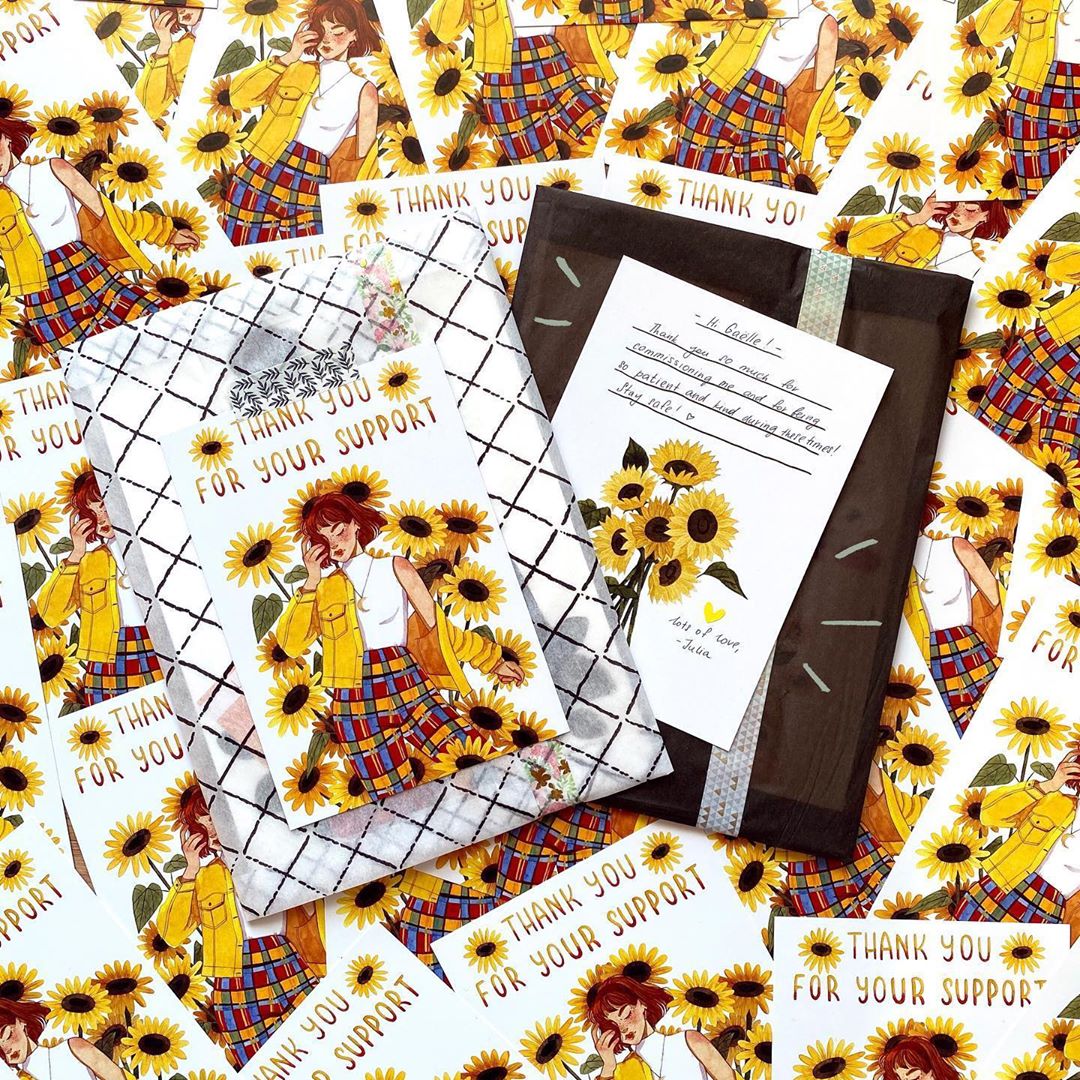 With our double-sided cards you have enough room to mix gorgeous designs and leave space to write your own message. Grab some inspiration from Liyadraws, who has mixed a personal note with her brand's personality beautifully.
Uses for cards outside of business hours

Cards aren't only a good fit at for business use. Whether it's weddings, birthdays, a personal thank you or RSVPs, it's time to create something that is individual and unique to your brand. If you can design it, we can print it. That's one less thing to stress about when planning your perfect event.
Whatever you use your cards for, we'll make sure they add that extra punch to your packaging.
How it works

Any design, color or message can be printed on gorgeous quality card exactly the way you want it. Totally customizable means totally unique.
Firstly, and most importantly, is the look. You can choose to create your ideal design offline and upload it to the noissue platform or generate one online using your logo and one of our templates. All you need to create designs that reflect the beauty of your business is a good idea. If you don't have something ready yet, let us help you. Easy peasy!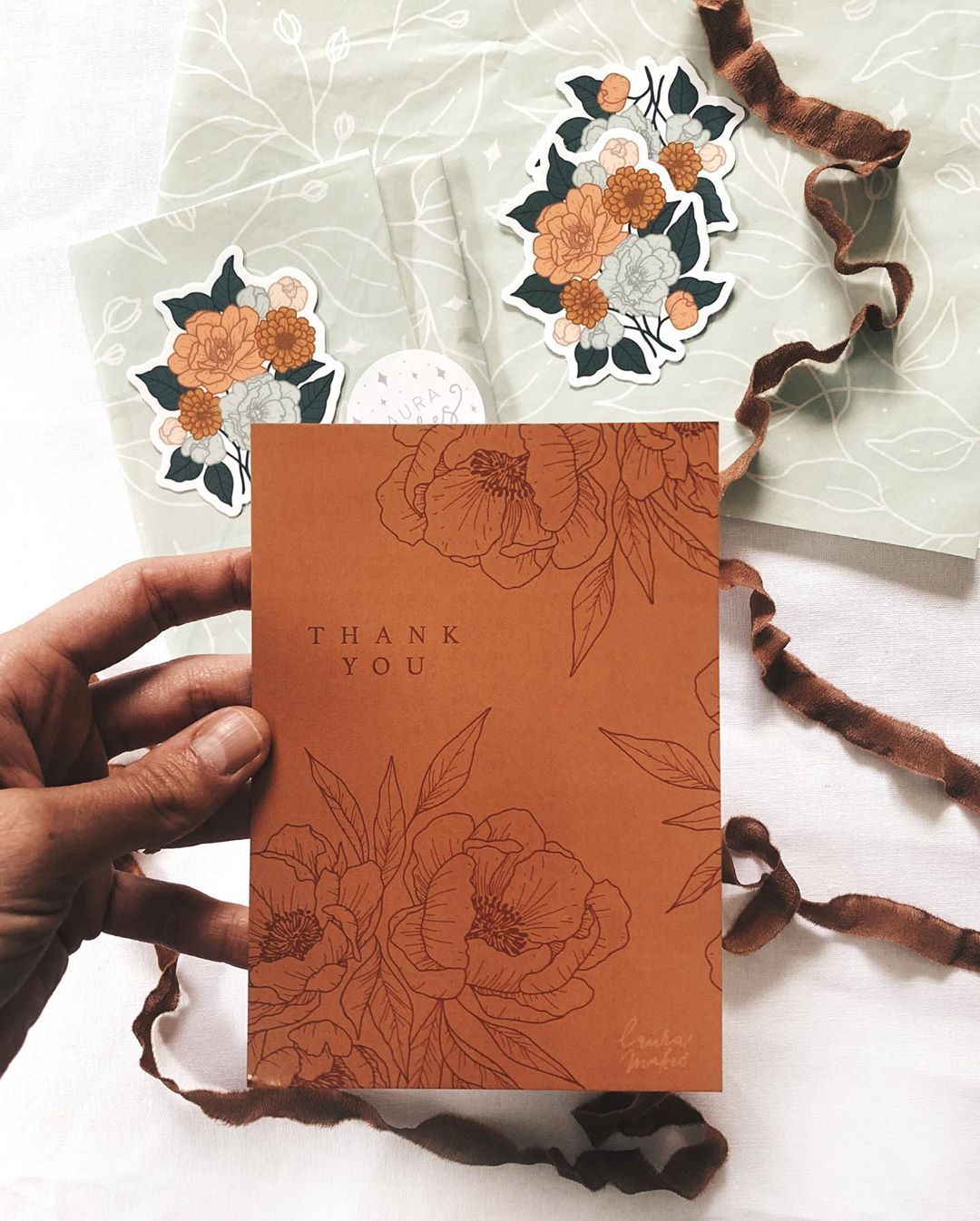 Next up, choose the size and amount of cards you desire. Do you want to do something big and bold or small and subtle? There's a range of sizes are available, from the delicate rack cards to A6 or A5 postcard styles.
Then it's time to pick how many. Choose anything from a taster of 25 cards to a bulk order of over 2000! Our low-order minimums mean small businesses can access these rates just like the big players.
Our cards are totally affordable so you can keep your show of appreciation financially sustainable. Sure, your budget will reflect the number of customers you can reach out to, but it's good to remember that the care and creativity involved will shine through more than the money you spend. You can't put a price on loyal customers, but you can be sure of affordable ways to show them some love.
And they're eco-friendly!


Sustainable packaging is a big deal right now, as consumer awareness of the benefits of compostable and recyclable materials is making businesses think twice about how they produce their packaging. Here at noissue, all our packaging products are eco-friendly so you can easily and responsibly provide a plastic-free unboxing experience for your customers.
Our custom cards can be printed on either 100% recycled card or a recycled FSC mix. Either way, you can be safe in the knowledge that sustainable material is being used at every opportunity. Why not celebrate your choice by having the noissue eco-badge printed on your cards? It's a great way to highlight your commitment to protect planet earth and promote sustainable packing to your customers.
Give something extra to your customers, while also giving back to the planet.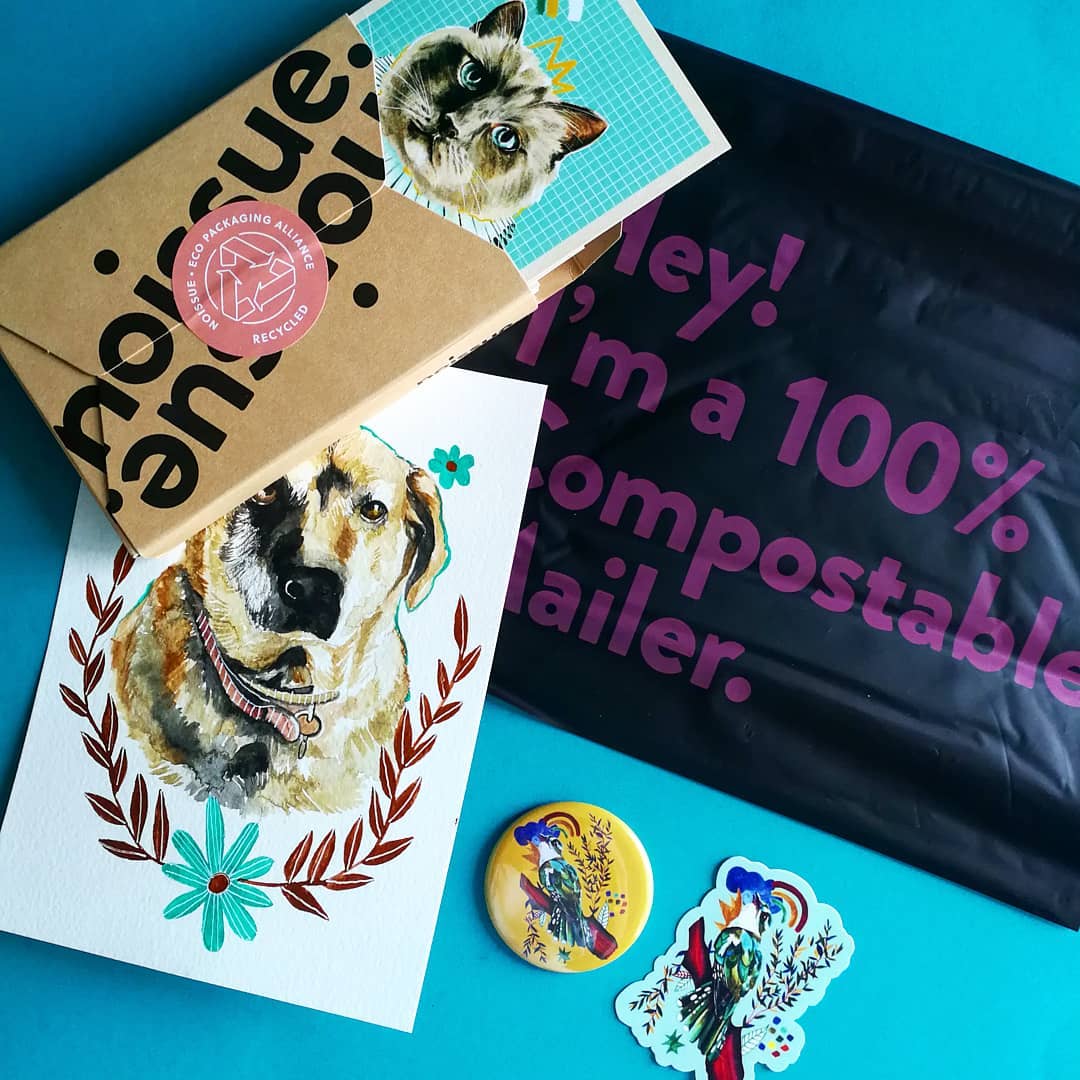 Still stuck for ideas? No worries! The noissue team is always on hand to help you out. From design queries to post-purchase assistance you can have peace of mind that your questions will be answered and your designs will be reviewed before printing starts.
So what are you waiting for? It's time to add something new to your unboxing experience. Every little bit helps when it comes to connecting with customers. Create your custom noissue cards today!