The packaging you use when you ship your products is one of the most important things to consider as a retailer or manufacturer. Whether you use colored tissue paper, poly mailers, or cardboard boxes, getting your packaging right is the first step to impressing new and existing customers when they receive one of your products.
When you create packaging that stands out and reflects your branding, you can maximize your brand awareness and business success. In this article, we're going to cover why having unique packaging is important and how you can choose the perfect color combination to use on your custom packaging.
The Benefits of Using Custom Packaging
Did you know that 40% of consumers will share a photo of your packaging online if it's unique and eye-catching?
Almost 90% of consumers trust the recommendations of an online review, so the more people you can get to positively share your packaging, the better your word-of-mouth marketing. You will gain new customers without making a conscious effort to increase your advertisements or adapt your marketing strategy.
The more traction you gain around your packaging, products, and business as a whole, the better. When online consumers see the many positive reviews of your customized packaging and high-quality products, they're more likely to check out your brand themselves.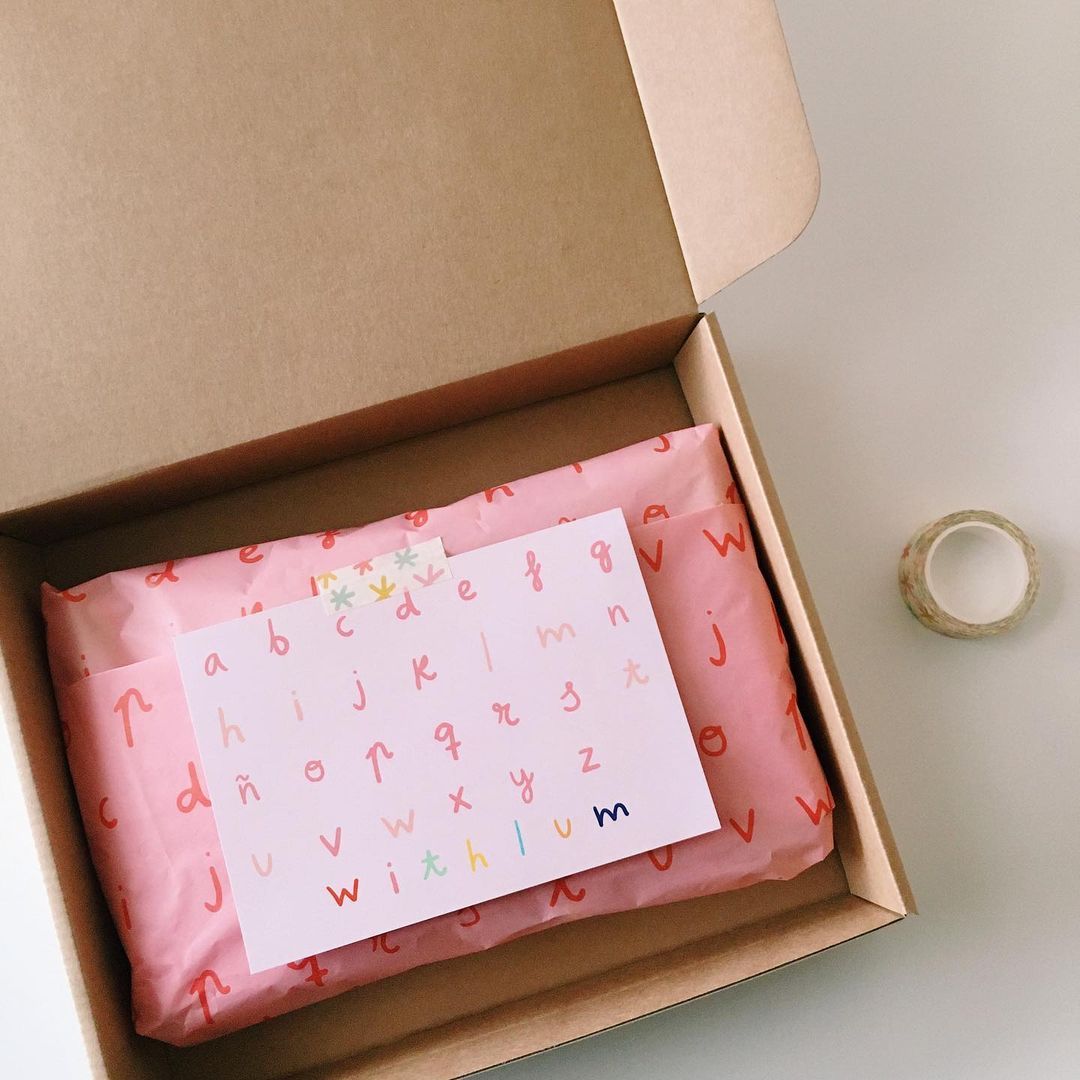 The Excitement of Custom Packaging
Nowadays, consumers are looking for brands that offer a unique and exciting unboxing experience. One of the key ways to enhance your customer's unboxing experience is to provide stunning and eye-catching packaging.
You can use custom tissue paper inside your boxes to create excitement and anticipation around your products. Using high-quality boxes and branded tissue paper gives your customers an extra special unboxing experience and creates a great first (and lasting) impression.
If your brand is focused on more natural-looking packaging options, you can use kraft tissue paper, which is an eco-friendly, sustainable alternative. This option will appeal to those in your target audience who are concerned about the environmental impacts of ordering products online.
It's good to know, though, that all of noissue's Tissue Paper options are FSC-certified, acid-free, and printed with soy-based inks, so staying eco-friendly won't be difficult to achieve no matter which type of tissue you opt for.
How Do Packaging Colors Influence Consumer Behaviors?
Eighty-five percent of consumers buy products based on color when you find the perfect combination of colors to use for your tissue paper packaging.
Color psychology is a real thing, and it refers to the study of how colors influence human psychology. The colors that brands use in their logos and marketing content strongly influence consumer thoughts, feelings, and behavior.
For example, McDonald's uses red and yellow in their logo to make customers excited to eat and to portray a positive brand message. Red is associated with passion and excitement, and yellow can promote happiness and stimulate hunger.
Colors represent your brand visually and convey a specific brand message. If you want to promote a certain message to your consumers, you need to create a logo with specific colors.
You also need to be consistent with your brand colors by using the same color combinations in your packaging, including the colored tissue paper you use to pack your products.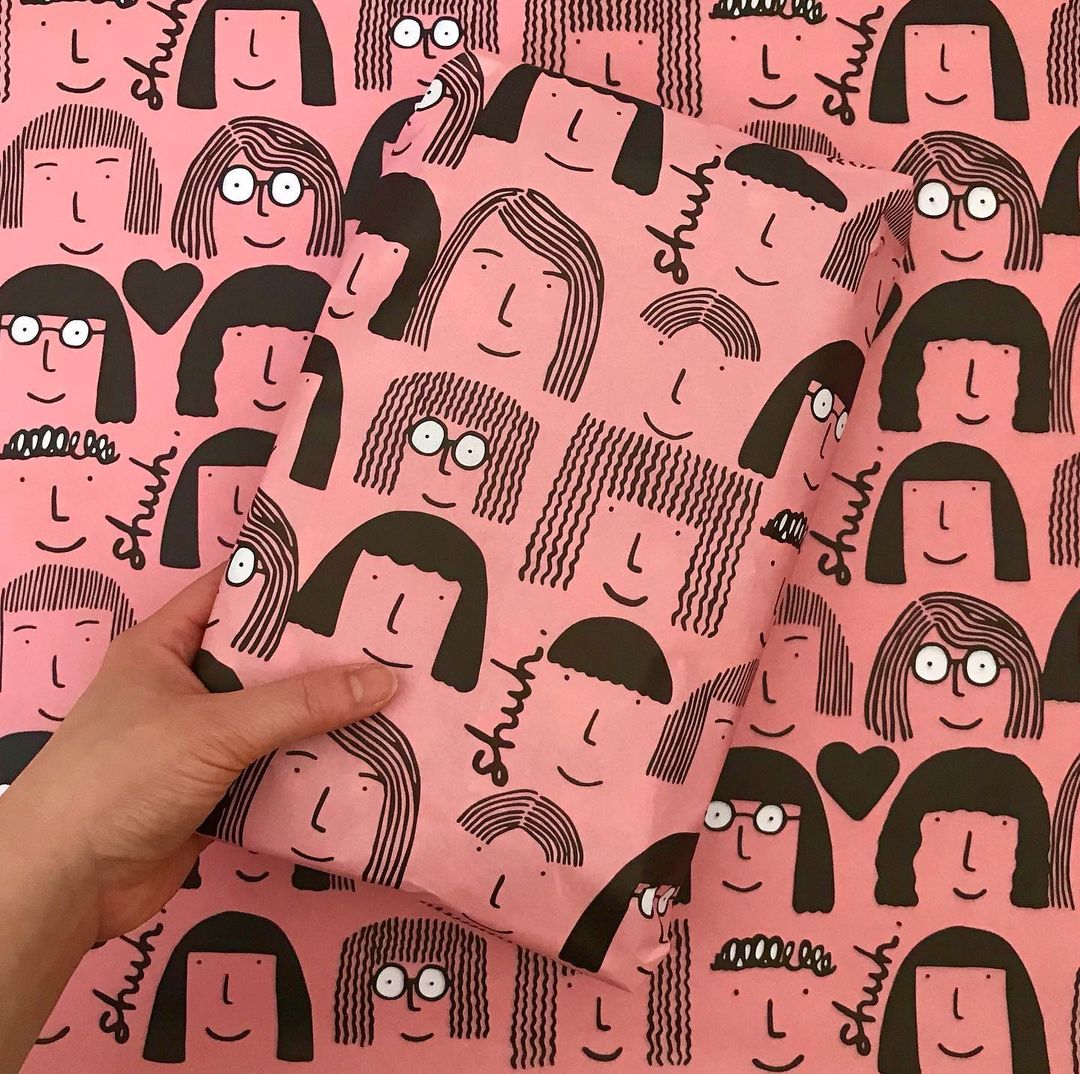 How to Choose the Right Color Combination for Your Custom Packaging
Here are some key steps to consider when you're choosing your tissue paper color combinations for your product packaging.
Consider Your Main Consumer
As a brand, you will have already created your buyer's persona. You will know how your ideal customer thinks, feels, and behaves, and you can use this information to determine your packaging colors.
Digital Information World reported that 93% of all consumers were focused on the visuals of a product and its packaging. Think about which colors your customers will connect with and what emotions you want to evoke in them. Use this color combination on your colored tissue paper to maximize its effects on your new and existing customers.
Use Color Psychology
Learning more about color psychology and the incredible power of certain colors to evoke specific emotions is vital when you're identifying the best tissue paper colors to use.
Consider how you want your customers to feel when they first open their orders and see your colored tissue paper and consider how you want to portray your brand.
Do you want to promote luxury or professionalism? Do you want to convey an eco-friendly message? Do you want to build trust and loyalty in your audience? The answers to these questions will influence the color combinations that you use.
Keep Your Branding in Mind
As much as you want to make a strong visual impact and impress your customers with eye-catching color combinations, you also need to consider your current brand colors.
Try and match your colored tissue paper to your current branding to convey a consistent message to your audience and build strong brand awareness. Your brand fonts and designs should also remain consistent for the same reasons.
Think About Which Colors Look Great Together
Of course, if you're using multiple colors at once, you need to consider which colors look great together. Avoid clashing colors that are too harsh and contrasting. Instead, focus on colors that complement one another and look visually impactful.
Try and match the tones and shades of each color too. This will create a cohesive color palette for your tissue paper packaging.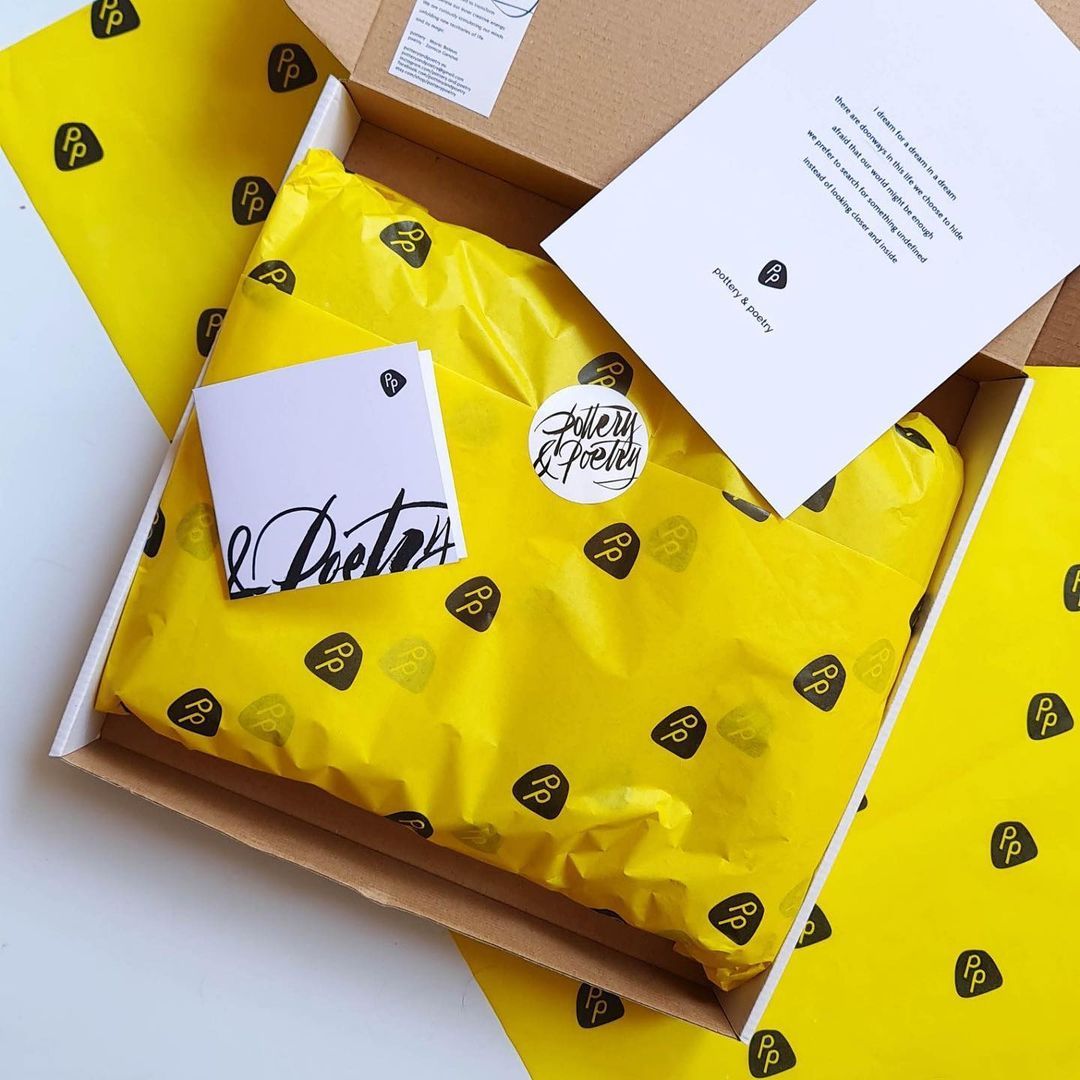 🎁 Wrapping It Up
Customers are always on the lookout for eye-catching branded packaging. Attract them and offer an unforgettable unboxing experience with stunning packaging that showcases color combos that best represent your brand.
Aim for high-quality custom packaging that gives you the freedom to design and choose your preferred colors. With noissue, you can achieve just that! Check out our wide range of customizable products and create yours today.