Image by @nemmistudios_

E-Commerce retailers are increasingly embracing marketing opportunities that are right within their reach: the physical box. In addition to sending items to customers in impressively designed containers, many businesses are taking advantage of the opportunity to make a statement using custom paper packing tape.
There's more to the tape sealing your shipping boxes than meets the eye!
When a client receives an e-commerce package, the brand connection and brand experience begin with the packaging, even before the client begins using the goods. A well-packaged delivery frequently delivers subliminal cues to clients, such as "The business cares about the safety of my goods."
During the forecast period 2021-2030, the worldwide custom printed tapes market is estimated to develop at a CAGR of 3.2%. This market's expansion may be owing to rising demand for custom paper packing tapes in various applications.
Enhancing Client Experience Through Branded Custom Paper Tapes

The internet craze of unpacking videos has brought packaging to the forefront of public attention like never before. Boxes are now as intriguing as the items they contain. A well-designed packaging piques the consumer's curiosity and provides a favorable experience.
The basic custom packing tape components include essential branding aspects such as your logo, tagline, and contact information. The more people view and interact with your package, the more cost-effectively you can gain brand exposure. Also, the need for custom packing tapes has expanded recently as the demand for safe and secure product packaging has increased.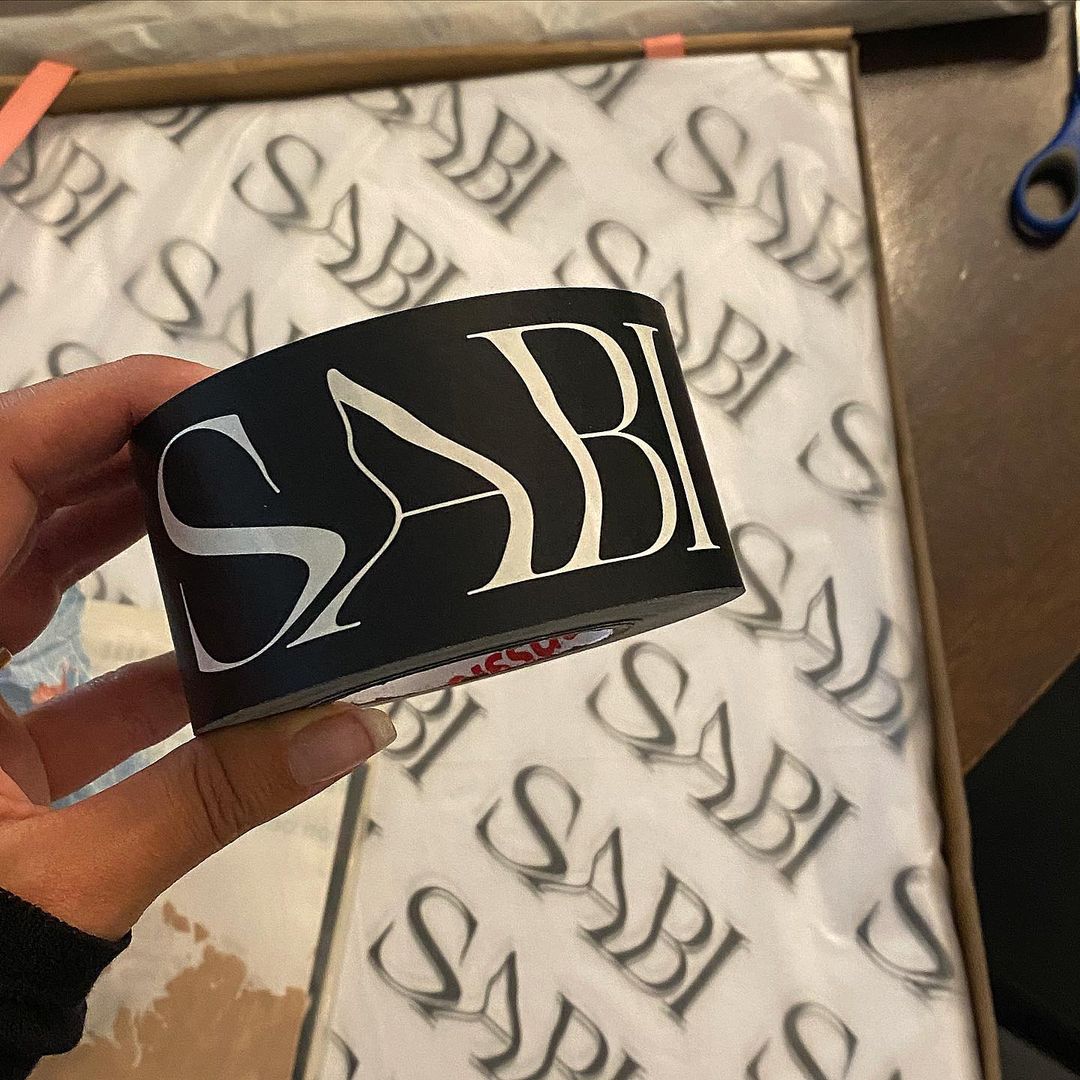 Branded packaging has become more important to marketing-savvy organizations. Custom paper packing tape is a one-of-a-kind method to communicate the narrative and sell the brand via product packaging - without the extra cost of printed boxes.
When a company creates a distinguishing symbol, it creates a separate identity. Consumers will remember it every time they get a shipment.
By using high-quality materials for items and packaging, businesses improve the possibility that their clients will buy from them again!
Branded Tapes: A Sustainable Means For Small Businesses

It's widely assumed that bespoke packaging is only for large corporations with large funds. Companies often spend 10-40% of the product's selling price on packaging. Small enterprises require low-cost branded packaging.
Branded packing tape is a low-cost solution to ensure that your customers remember the company's name and brand identity. Users must first cut through the printed tape to open the box to get to the thing they purchased. Why not use bespoke packing tape to transform that blank area into an advertising opportunity?
Make Your Own Custom Tape

Custom paper packaging tape is moving to the top of the online sales-marketing food chain. Here are five simple steps on how to order rolls of custom tape for the business:
Select the type of tape: Washi Tape, Gummed Tape, Masking Tape, Water Activated Tape, etc.
Select the tape width
Choose the number of required custom tape rolls
Design the tape: Logos, tag lines, instructions
Download guidelines and upload customized artwork for the custom tape
Upload the logo in the design editor
Choose the background and the primary color of the tape
Review tape order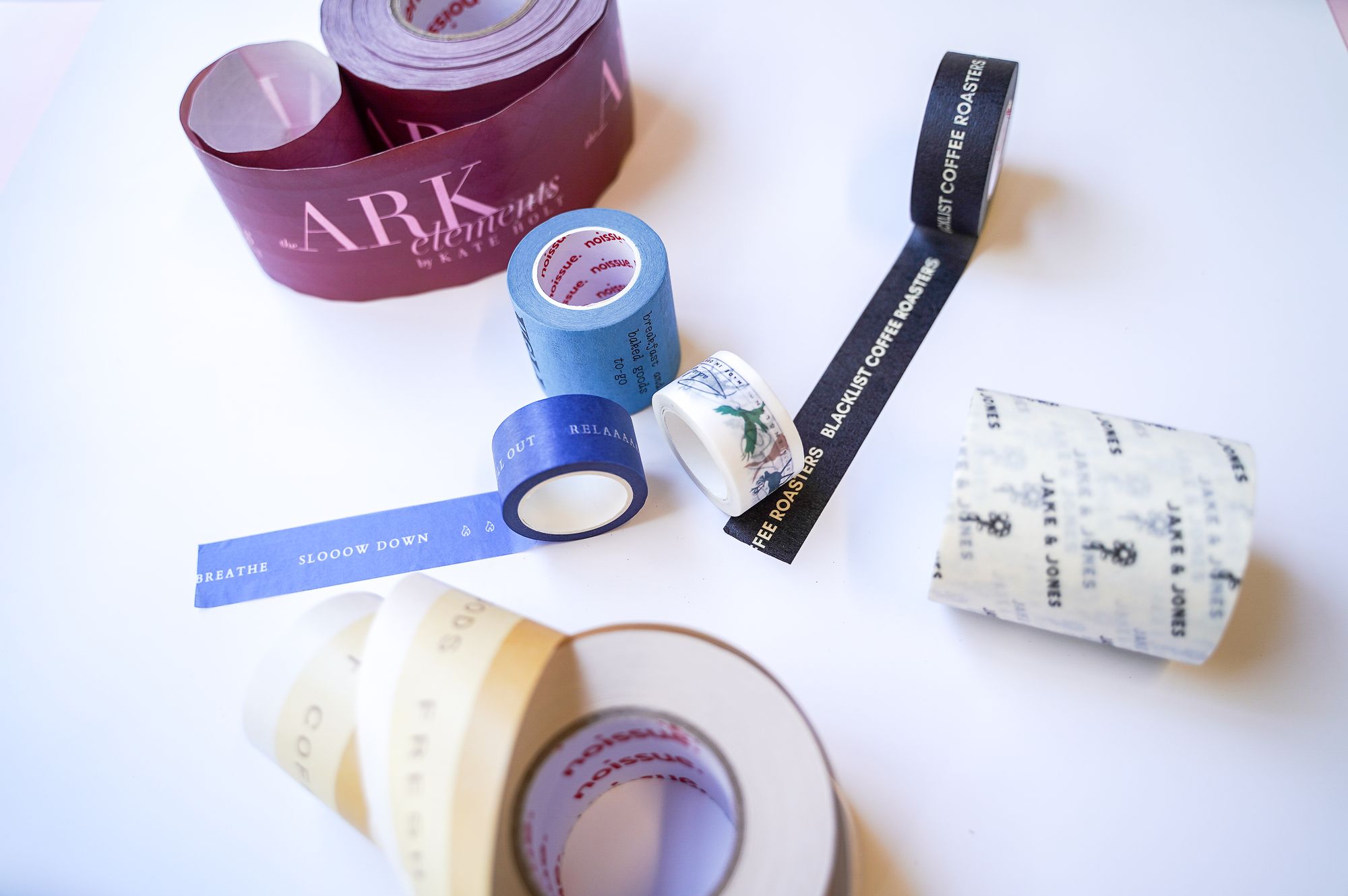 How Much Tape to Order at Once?

Custom packaging no longer needs huge minimum quantity orders due to reductions in production effort and time. The packaging provider will allow small businesses to buy five rolls of specialized packing tape at a time.
They may experiment with unique packaging or complete a single project without blowing their packaging budget or taking up important storage space.
Reliable Packaging for Protecting Your Business

According to the Grocery Manufacturers Association (GMA) and the Food Marketing Institute, shipping damage in the food, beverage, and consumer products industries averages around half a percent of total sales (FMI).
The scary part is that this equates to around $1 billion in damage expenses in the United States alone each year!
Businesses can save money by employing custom packaging tape to safeguard their goods, such as informational statements on special tapes, strong adhesiveness to prevent theft and tampering, and other methods.
Here are four applications for bespoke tapes:

To guarantee that the items are treated appropriately during transportation and arrive intact, standard printed tapes convey instructions such as 'Fragile,' 'This way up,' 'Handle with care,' and so on.
Custom-printed tapes can be an effective anti-tampering measure. Printed tape that has been tampered with is immediately identifiable; if someone wanted to take the contents, they would need to reseal the box. This would be less visible with regular tape, but if you use custom tape, they would be unable to replace it, making it obvious it has been tampered with.
Using printed tape to display the EC number on each box increases supplier and batch identification, helping with traceability.
The adhesiveness of printed water-activated tape is maintained in every condition. As commonly observed, it loses its stickiness when it gets wet. That's because moisture adheres to sticky surfaces and impairs good adhesion. Printed water-activated tape, on the other hand, strengthens when wet.
Wrapping It Up

Custom shipping tape gives the products a more professional appearance. Poor wrapping with basic plastic packing tape will not impress customers, but beautifully branded, supportive, and sustainable tape will!
Get your brand message out there on the box with packaging tape! Learn more about how to customize your packaging with custom paper packing tape.