If you're offering products that don't necessarily need to be protected from breaking, printed poly mailers can be a good way to both cut down on shipping costs and increase your brand awareness. Plus, personalized poly mailers will elevate the unboxing experience your customers will enjoy, and they can be a more eco-friendly packaging alternative when made from better materials!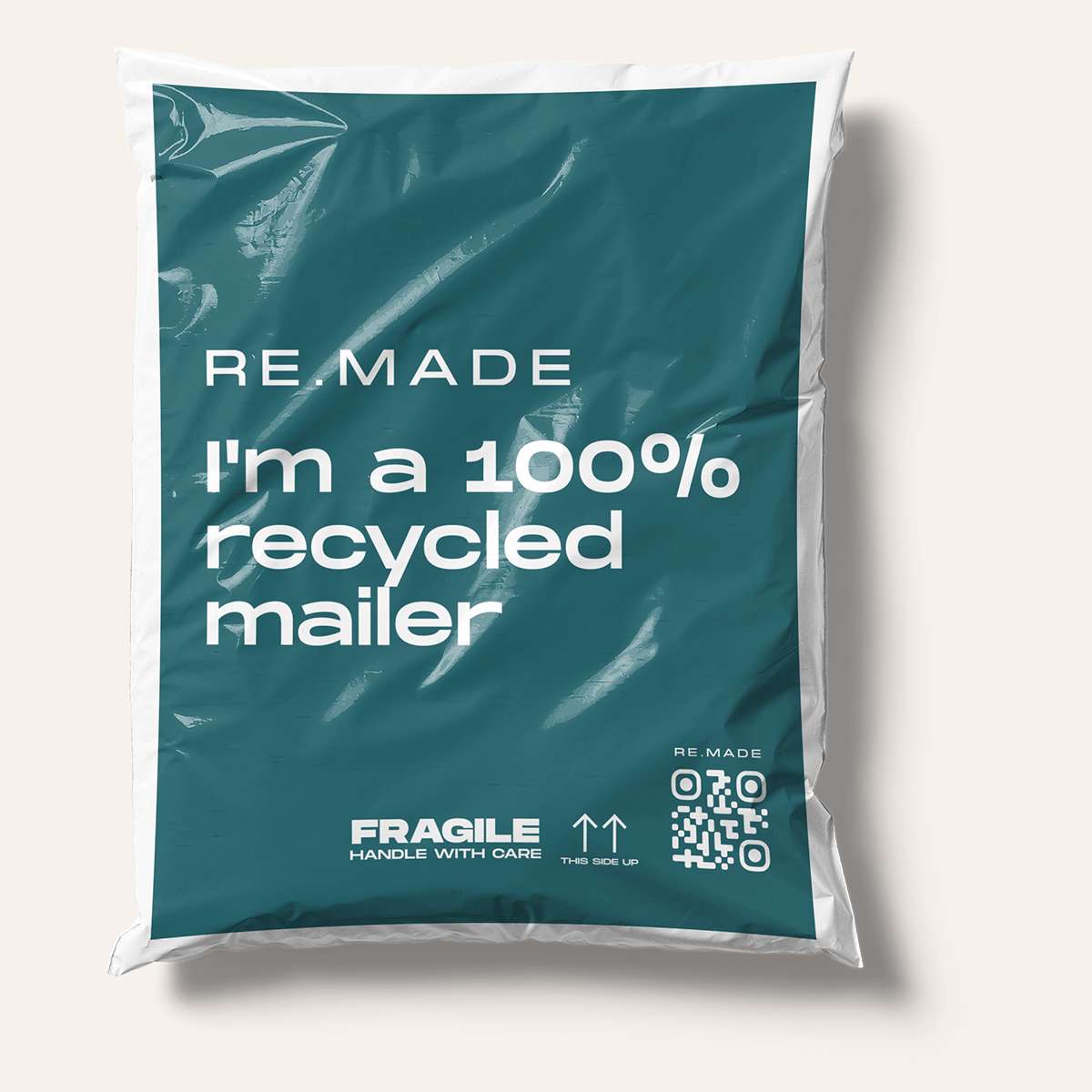 Let's see how you can design your own poly mailers.
What is a Poly Mailer?

Poly mailers are custom plastic mailers that are specifically designed for shipping products without the help of tape to seal the package. Normally, they're very durable and take almost no space within a shipping package or container.

They come in a wide variety of styles and sizes, and some of them are combined with bubble wrap for extra protection.
In What Scenario Are Poly Mailers Better Than Boxes?

Certain products can and should be shipped without a box or in different packaging. Clothes, for example, don't necessarily require the protection of a rigid box and can also be protected from scratches, spills, and moisture with a poly mailer, which, let's be honest, looks 10-times more stylish than most boxes and uses less material.
Items that are not susceptible to damage on the edges or being crushed can safely be shipped with the help of poly mailers.
Having that in mind, custom poly mailers are super lightweight, which further decreases shipping costs compared to corrugated boxes. They also save a ton of space, which means less warehousing costs. Dimensional weight is another technique used to price shipping by many courier services. If a light package is huge in size, the courier service will charge you more. With poly mailers, that wouldn't be a problem, as they are pretty compact.
Are There Eco-Friendly Poly Mailers?

While the majority aren't eco-friendly and are made out of plastic, there are many companies that offer eco-friendly poly mailers that are just as reliable as traditional mailers. There are some poly mailers that are both biodegradable or made out of recycled materials, and can be reused to keep packaging in circulation for longer.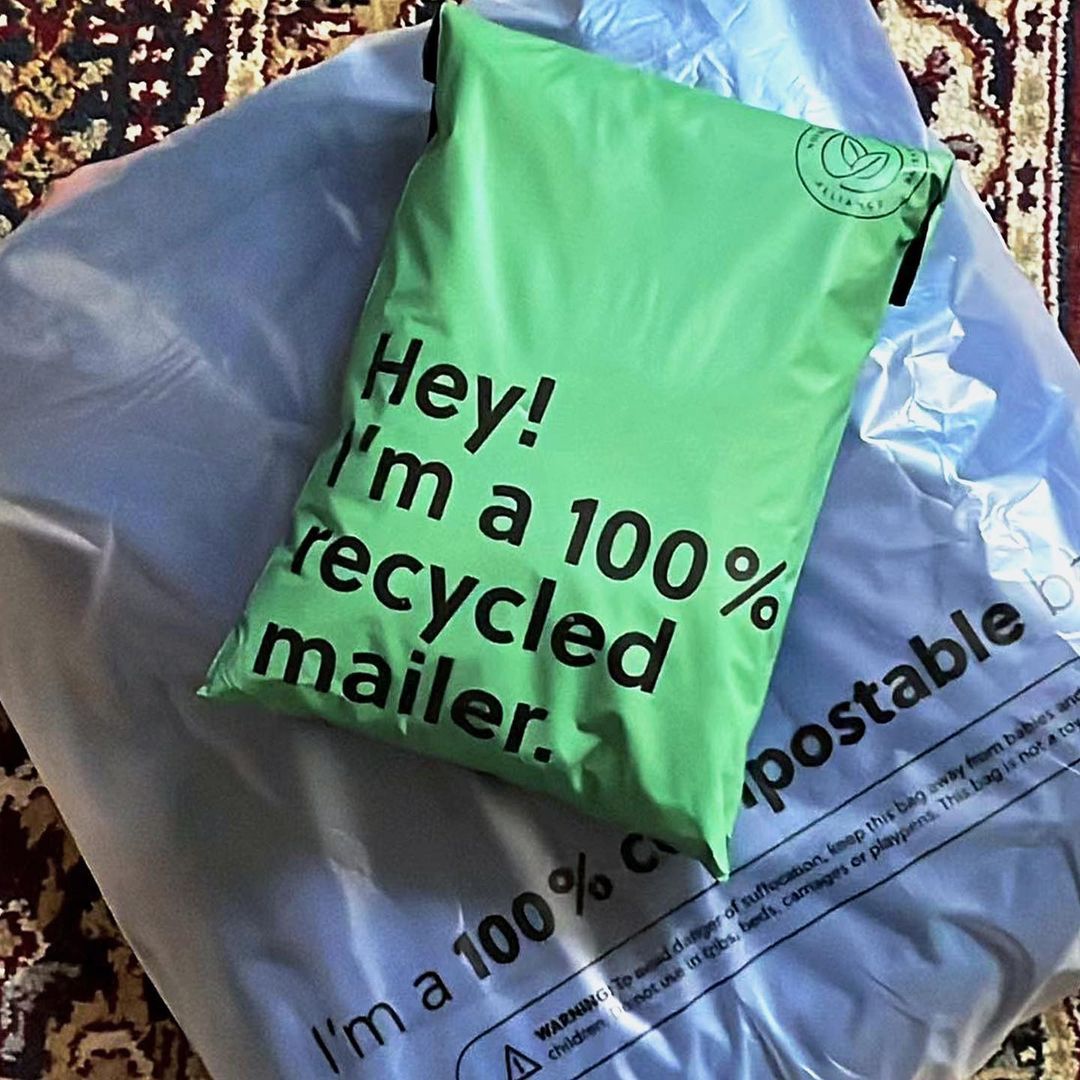 Nowadays, it's a lot easier to choose the right sustainable fit for your product. Aside from getting the eco-friendly option, be advised to order some extra padding in case you're shipping fragile items from time to time.
What Items Can You Ship With Poly Mailers?
The majority of items shipped with poly mailers are non-breakable and non-fragile goods that don't require a lot of cushioning in order to stay safe while in transit. Examples are:
Clothes, scarfs, and fabrics.
Books, printed media, magazines, and most paper-based products.
Apparel and accessories that are not at risk of breaking or crushing.
Health, beauty, and cosmetic products.
How To Use Them As a Brand Awareness Tool?

Branded poly mailers can be a good tool to spread brand awareness. There are two visible sides to the mailer you can take advantage of. Display your logo as well as your brand colors on both sides to make sure they get seen no matter how it's being carried.
Custom packaging poly mailers can also contain information about your business or include some one-time offer deal or a special message to the customers. Make things personal and memorable. Don't be afraid to customize your shipping supplies and stand out from the crowd!
Depending on your brand, you can create a very recognizable mailer that matches it. One example is using only text if your brand image has previously been presented like that. Another good example might be a picture, or a comics-like story, presented on both sides of the mailer.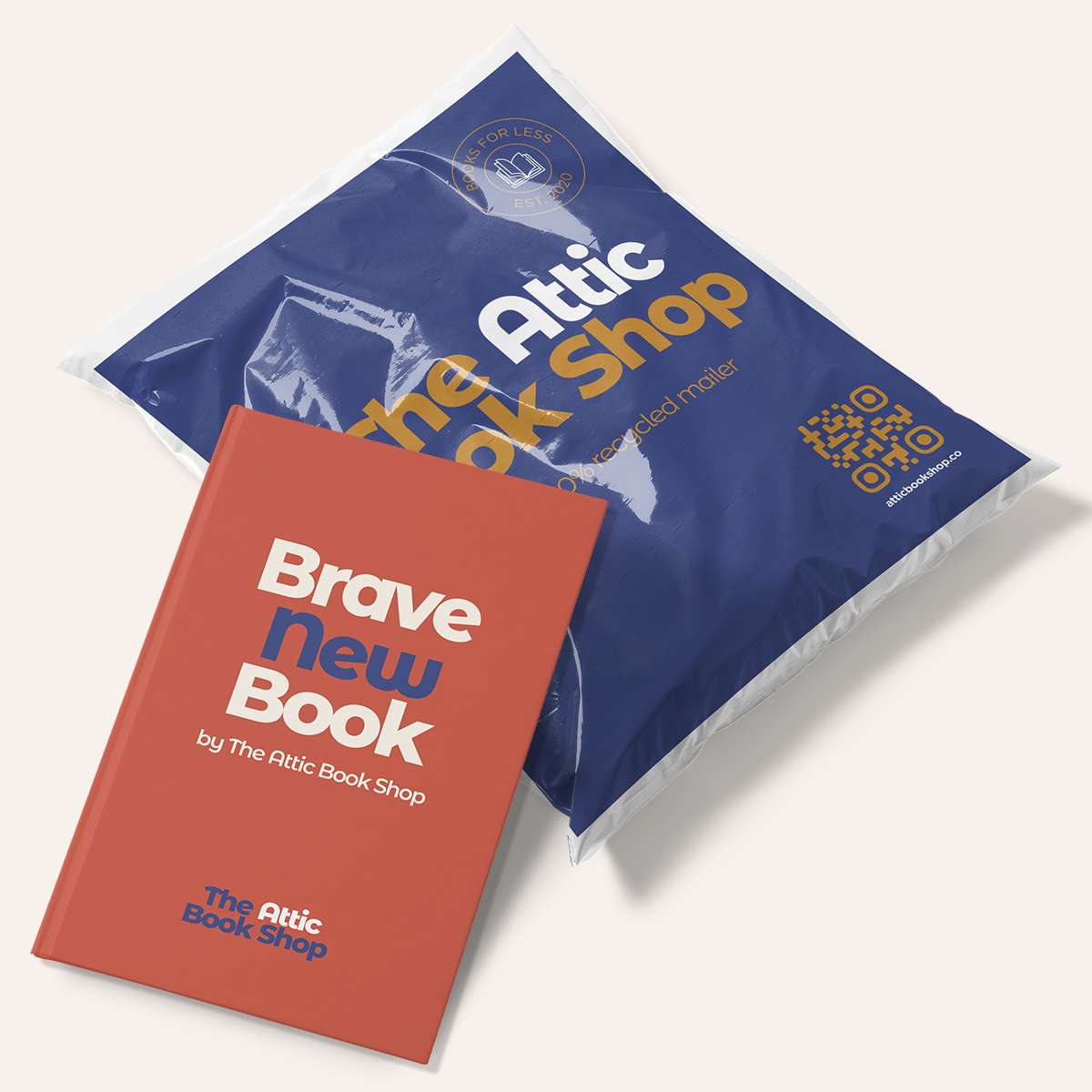 How to Make Your Own Poly Mailer

Making your own poly mailer starts by reaching out to a packaging supplier that does it all. Choose a supplier that will help you with the design of your mailer, advise you on the overall approach, and send you samples before ordering.
How to Print on Poly Mailers

There are several ways of printing logos, text, and images on poly mailers right now. The most commonly chosen ones are:
Rotogravure
Flexography
Inkjet Printing
Offset Printing
Screen Printing
Each of these has different pros and cons, with offset printing being one of the most popular in the niche for a reason. It's the cheapest way, yet very good-looking and awesome in terms of cost-efficiency when producing branded poly mailers in bulk.
Of course, there are other methods like rotogravure, which are high-quality and can still be of low cost but require a large setup, and not all suppliers offer it.
🎁 Wrapping It Up

Poly mailers are a great way to substitute boxes when shipping products that don't necessarily need the same protection. They can cut down both shipping and warehousing costs and also work in favor of your brand image. Package your goods in poly mailers that are not only budget-friendly, but are also eco-friendly and show off your branding!
If you think poly mailers might be a good fit for your business, check out noissue's 100% recyclable custom poly mailers. Here's to eco-friendly packages that don't skip on personality!