Bloomsday is a sustainable florist based in Auckland, New Zealand that only uses locally grown, seasonal flowers and compostable wrapping paper (including noissue tissue!) for its bouquets. Here, we chat with head florist Marayke Bouma about how she manages the lead-up to the busy holiday season.
What does a day in the life look like for you in the lead-up to the holiday season? What takes up most of your time?
A typical day for me starts with catching up on urgent emails before picking up my flowers for the day. I arrange all the bouquets in my home studio and handwrite the cards before delivering all over Auckland, New Zealand.
After this, it's back to creating – whether it's mood boards for weddings florals, or dried wreaths for gifts – it's hectic. If I'm lucky, I can spend a few afternoons a week catching up on accounting or planning out my marketing. Holiday season simply means More. Of. Everything.
How do you get prepped and organised for the holiday period?
A big part of it for me is planning a holiday-specific range. While fresh flowers will depend on what's available from growers at the time, I take special care in planning dried flower wreaths. Wreaths are so popular at this time of year, so I want to be creating something unique and beautiful, but also easy to pump out quickly. This year, that means foraged ferns, plant-dyed silk ribbon (for that lux factor) and a pop of colour.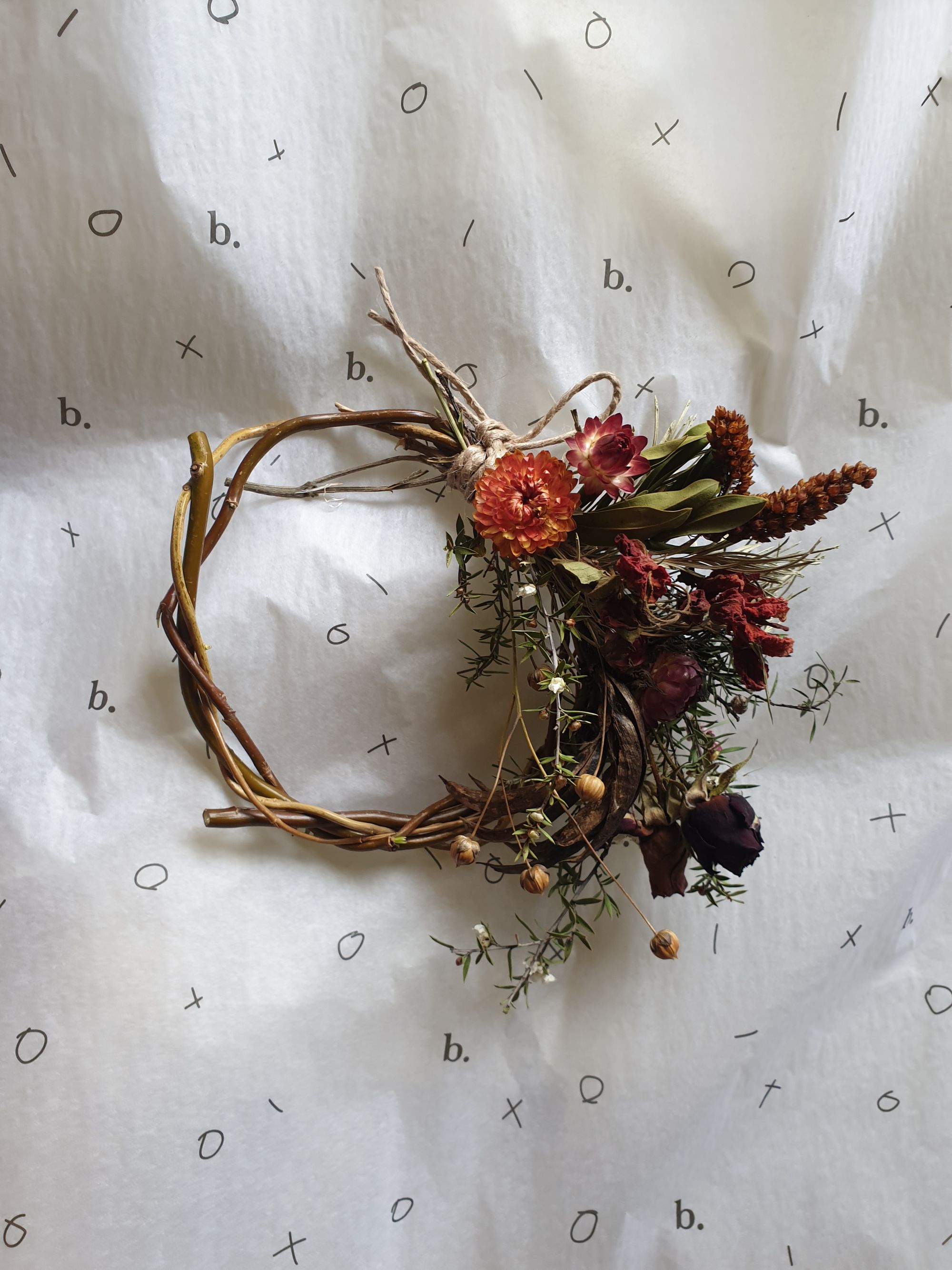 What has been the most transformational business practice or productivity hack you've implemented to help you during this busy time?
The best hack for productivity is to have efficient systems set up. For example, orders from my online store are sent straight to my to-do list on Trello, and the income is logged straight into my accounting software. I have reply templates and an easy price-calculator for wedding flower enquiries, so I can get back to brides in about ten minutes flat. I have spare secateurs in my car for spontaneous foraging sessions.
In saying this, there's always room for improvement. You wouldn't believe how many brands of secateurs make them only in green – I am constantly losing them amongst piles of leaves. Time to break out the high-vis duct tape.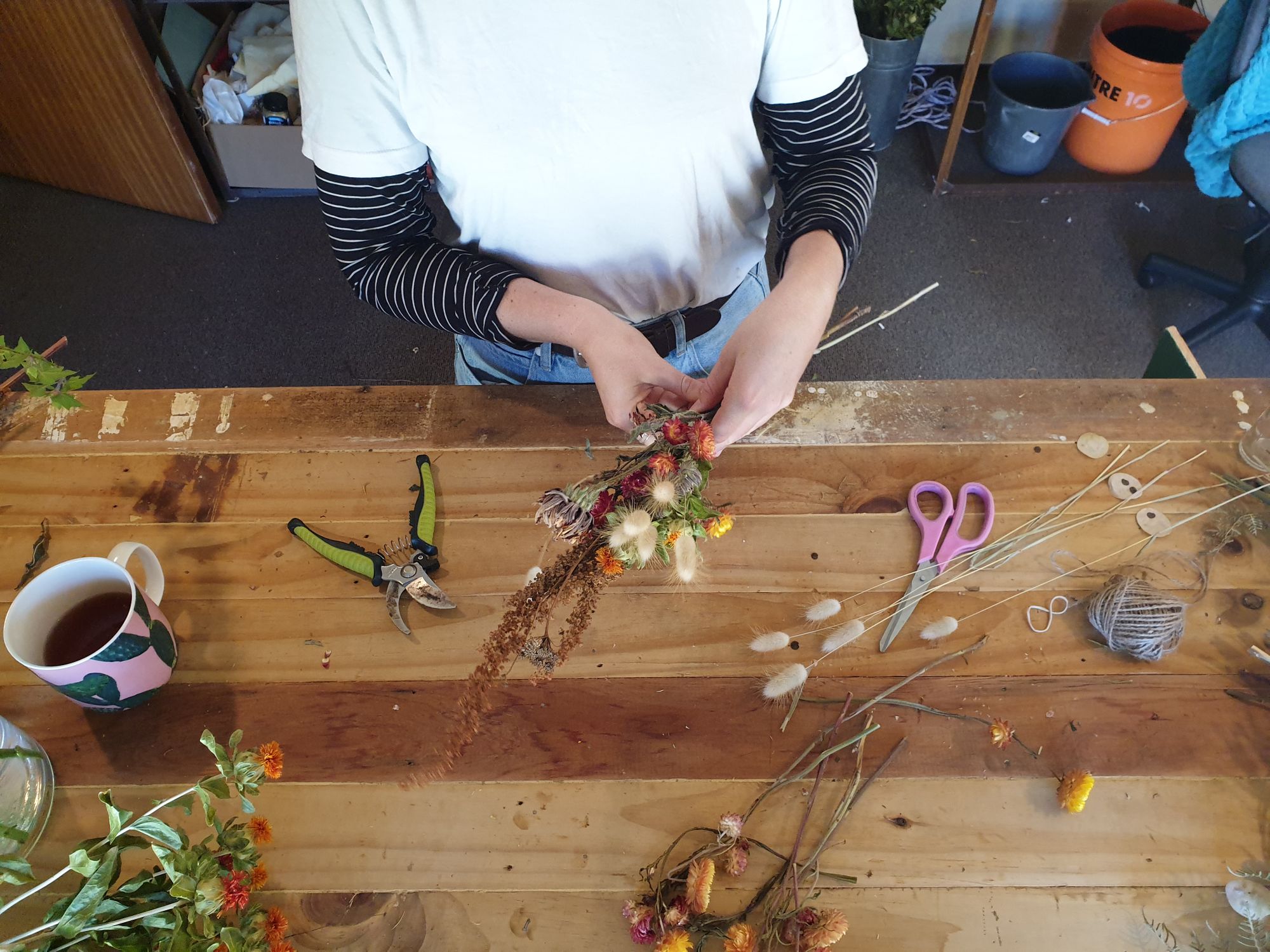 How do you manage customer expectations around the holidays?
Managing customer expectations is a constant for florists. It's a kind of mysterious industry, with no one but insiders understanding how it works. So year-round we get customers expecting bouquets identical to the pictures on the website, while in reality they're never the same.
My main tactic to avoid the complaints dilemma is with disclaimers. It is very clear on my website's product pages that every item is hand-made to order, and heavily depends on seasonal availability.
Around the holidays, I'll remind customers of this again via emails and Instagram (hello, my entire marketing plan). In floristry, the way to build those customer relationships is simply to be uber-helpful – shed some light on the industry 'secrets', and remind them that I'm human.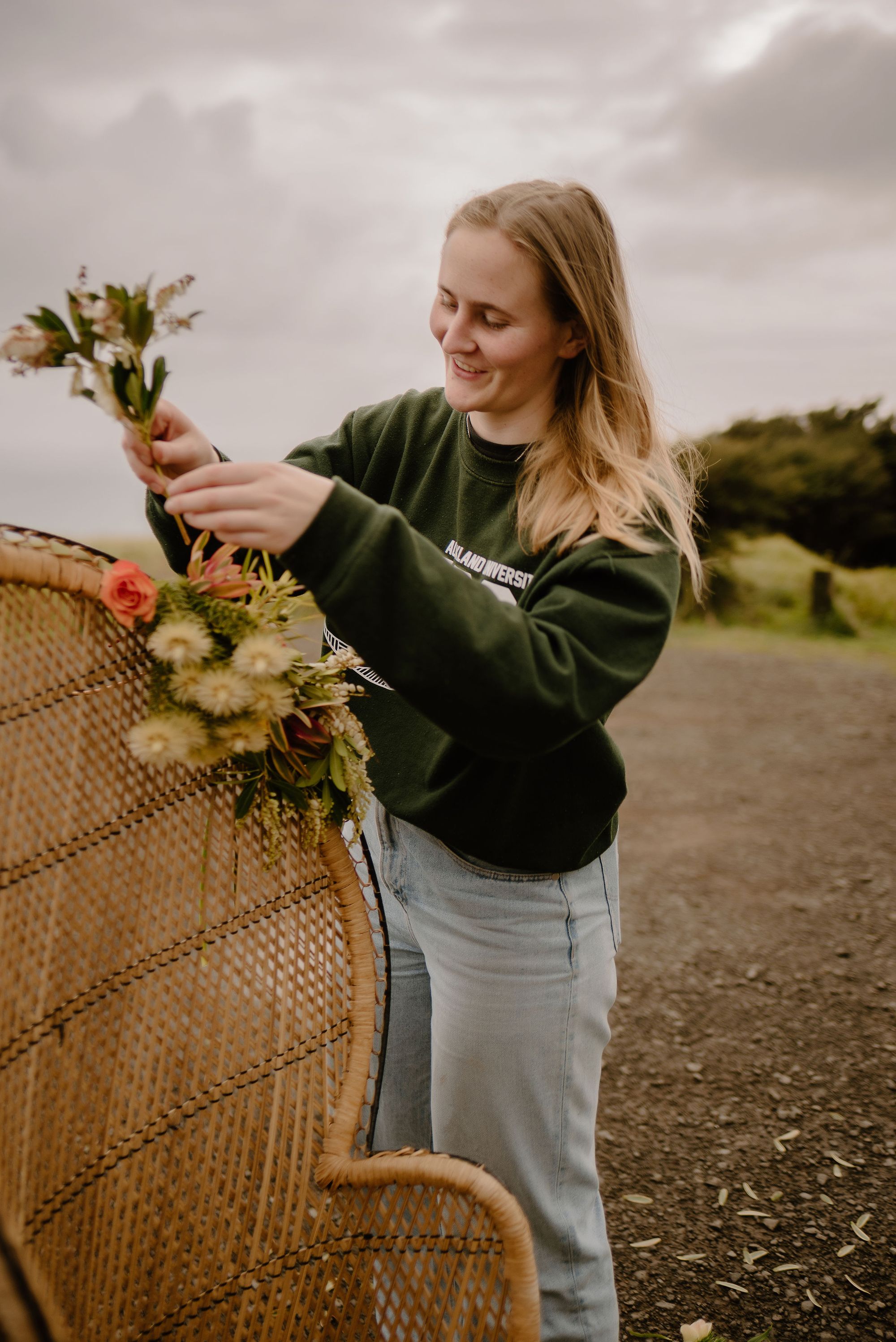 What's the most enjoyable part of the seasonal rush?
In floristry, all we're really doing is personifying 'the thought that counts'. Bouquets are the physical version of the thought, whether it's "I love you", "Thank you", "I miss you" (hello social distancing), or simply "thinking of you". So the very best part is to be the messenger of those thoughts. With the seasonal rush comes a LOT of note writing – and while the actual writing is tedious, being able to write out those love-filled messages gives me warm fuzzies on the daily. Hands down the happiest part of my job.
What about the least enjoyable?
The least enjoyable part of the seasonal rush is trying to find balance. In New Zealand all these big holidays fall over summer, and we're surrounded by beaches – so the obvious weekend plan is to head to the bach (kiwi for 'holiday home') for a surf and a barbecue. However, the obvious plan for all the brides and grooms in the country is to hold a wedding mid-holiday season when the weather is lush! I can't stay away from summer blooms like zinnias and cosmos, so balancing wedding season with holiday season with trying to have a holiday myself?! Near impossible.
This year, with fewer weddings due to Covid-19, I'll be leaning right into beach-life. Forget balance, I'm going swimming.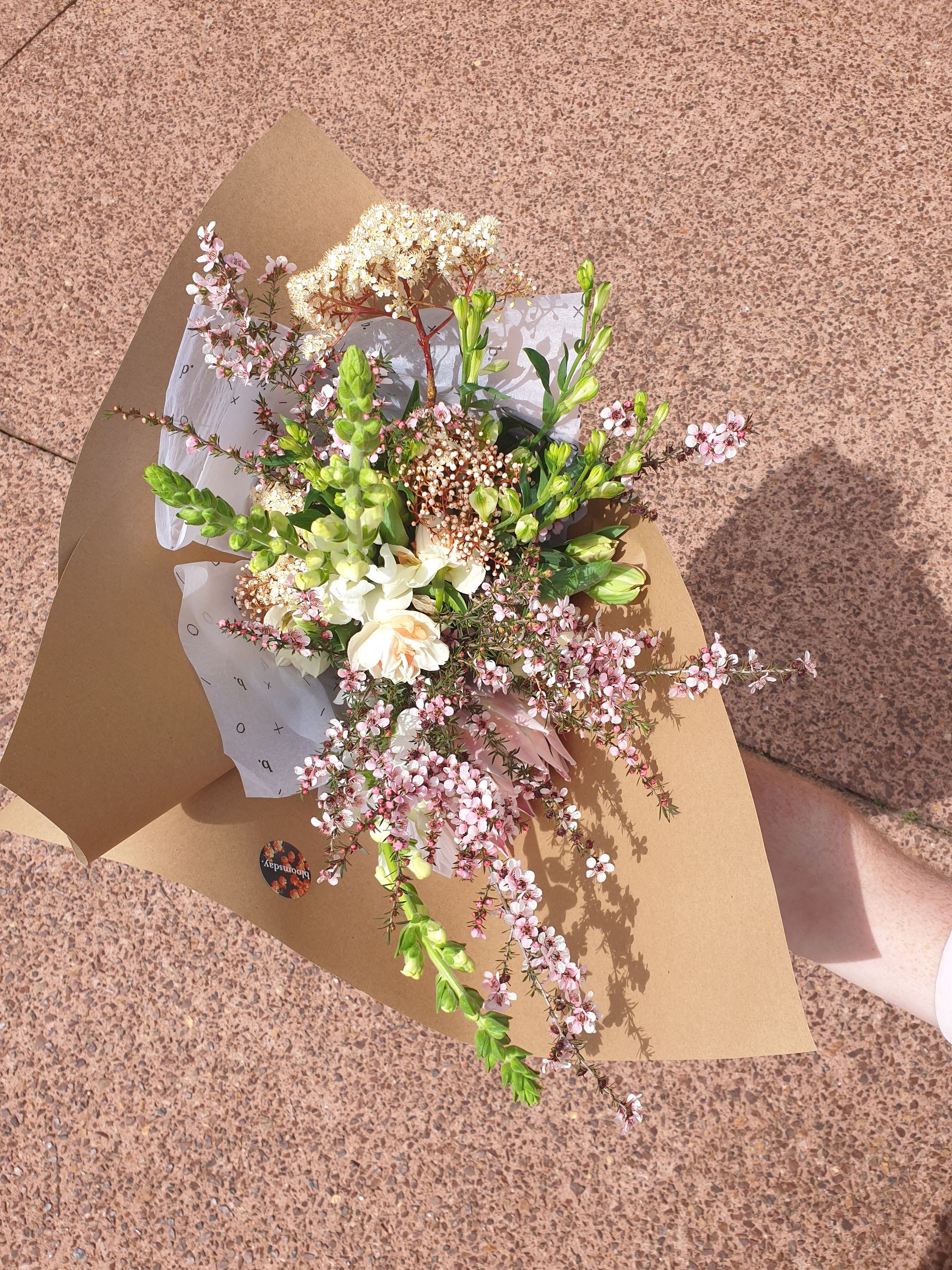 Any finals tips or tricks on how to navigate this busy time of year?
The best advice for this time of year is to prioritize. Not about tasks, but about life. Put family (chosen family counts) and relaxation first, money-hustling second. As they say, it's a magical time of year – don't let yourself miss it.
Check out Bloomsday's blooms on their website.