We introduce you to a female-led conscious lifestyle brand that offers wardrobe you can use from day to night. Named after its founder, SABINNA is driven by consciousness, storytelling, and innovation.
Based in London, Sabinna tells us her story and how she built her sustainable brand from scratch.
In Sabinna's own words:
"My name is Sabinna Rachimova and I'm the founder of SABINNA - a conscious fashion brand that explores sustainability beyond the product. We are based in London and have a lovely studio and retail space in Hackney Wick.
Growing up, I was always into handcraft, knitting, crocheting and sewing. But I wasn't aware that there is such a thing as a fashion industry. I don't come from a creative background, no one in my family ever worked in the creative industries. I was born in the USSR but moved to Vienna (Austria) when I was 6 years old. The school I went to was focused on languages, so my parents were preparing me for a future as an interpreter. I was into Russian literature, which means that this would have been my focus. My high school didn't really offer great art classes. But thanks to my grandmother and my own curiosity, I spent all of my free time learning about fashion history as well as garment making. By the age of 10 I knew how to pattern cut, sew, knit and crochet. And when I was 14 I managed to land my first fashion internship - working for a fast fashion company in Vienna, sorting their Archive. I guess around that time I decided for myself that I want to work in the fashion industry and start my own business one day. After numerous jobs in this industry and completing my studies and Central Saint Martins, I started SABINNA in 2015."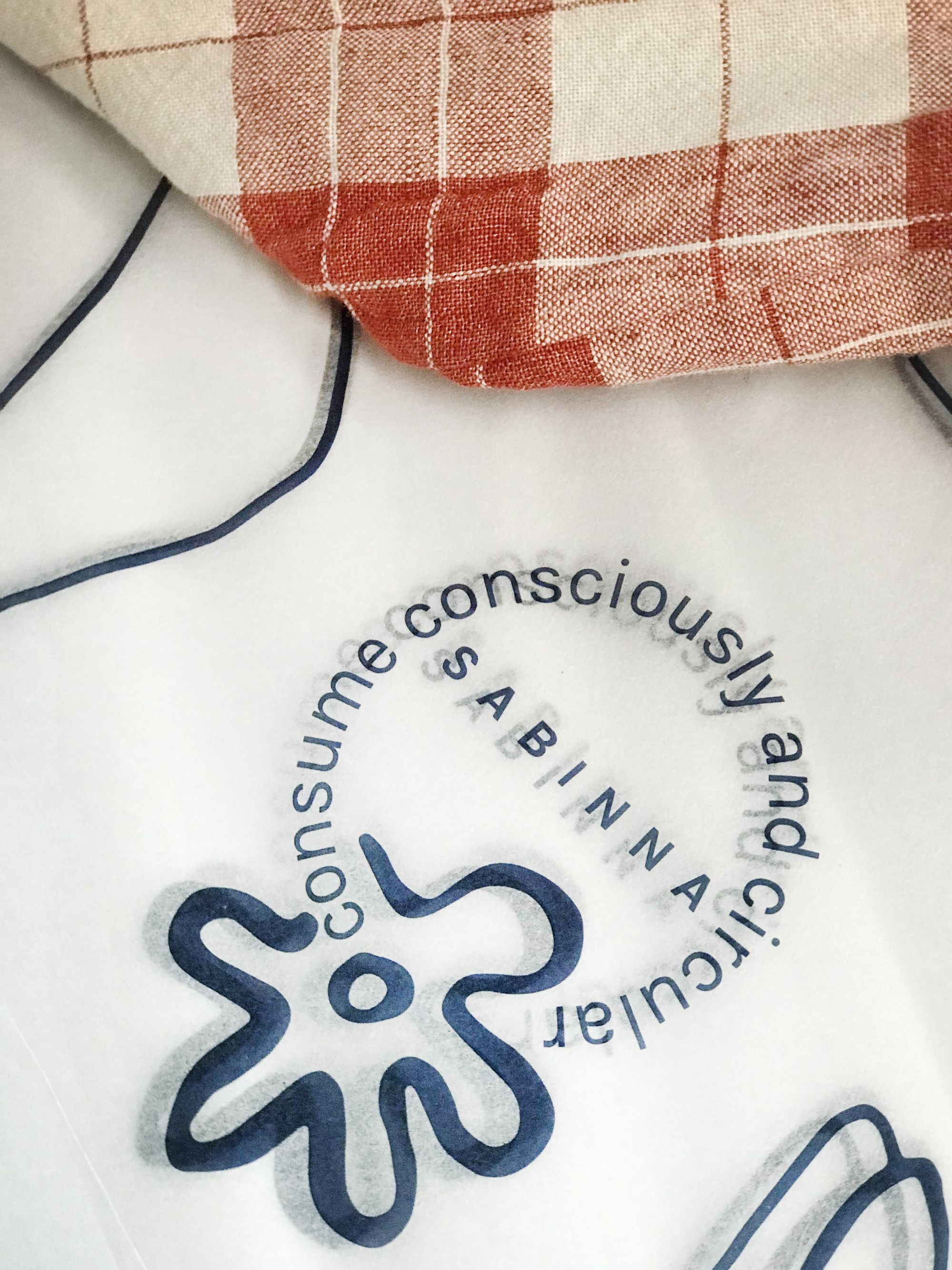 "Driven by consciousness, storytelling, and innovation, SABINNA offers a day to night wardrobe that combines aesthetics and ethics. Besides our product range, we also offer experiences, host webinars, and handcraft workshops, and have a podcast called "Connecting People." At SABINNA, we stand for local production, female empowerment, handcraft experiences as well as helping the next generation of creatives to break into the industry.
I started the brand with no business background, and I had no idea what I was doing, to be honest. Not sure if I can pick one challenge, there were many of them along the journey. But all of them were great learning lessons for me. Trial and error are still pretty much part of my everyday life. You need to try to find out if something works. Challenges are part of the journey, and I am trying to embrace them.
The last years showed us that you're never too small to contribute to change - we have so many ideas, so many concepts that we want to bring to life and inspire others to choose a more conscious lifestyle - this motivates us to keep going."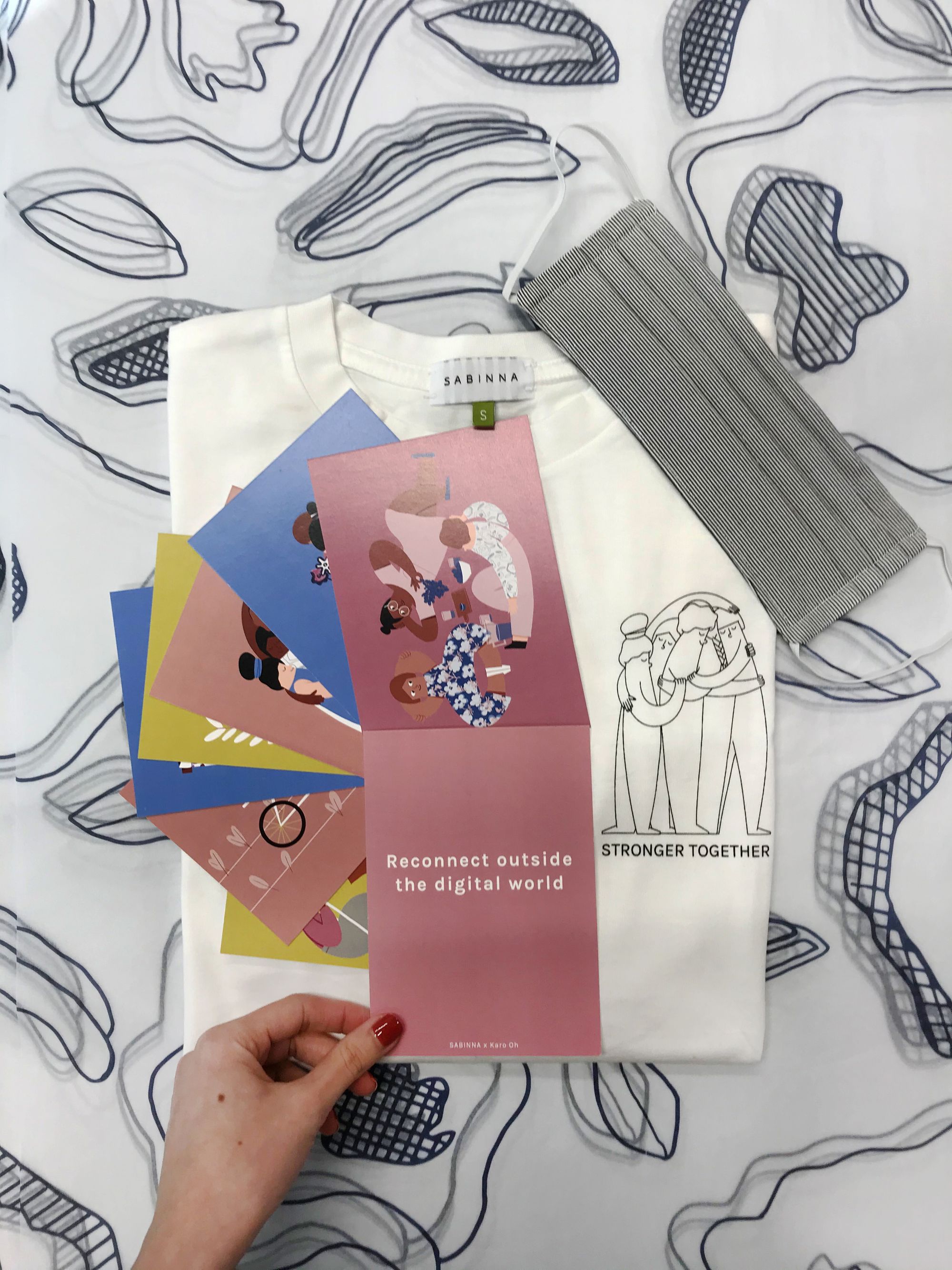 "I learned handcraft from my grandmother, and the only way I knew fashion for many many years is through the eyes of a maker. I always had a lot of respect for handcraft and the ability to create such beauty with your very own hands. When starting SABINNA, I wanted to focus on local production so I can be close to everyone who makes our clothes. I want to be part of this process; I want to see it. I want to constantly improve it whenever I learn new things. With everything we do, we make sure to always stay up to date on what the best solutions are and see how we, as an independent brand, can introduce them into our daily practices."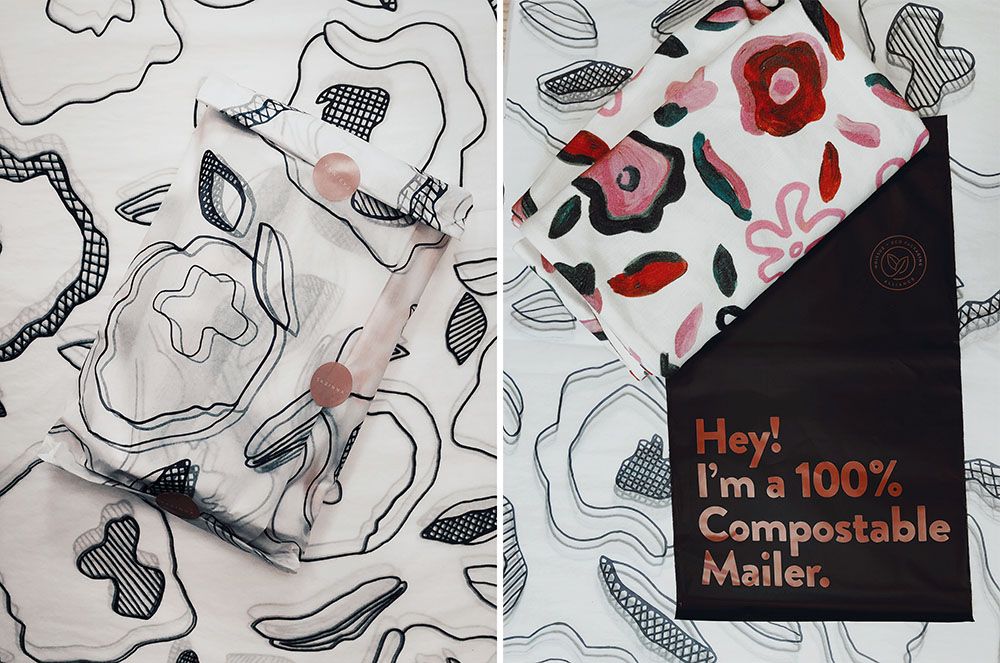 "All SABINNA garments and accessories are made in the UK and in Austria. We have close relationships with all our suppliers, visiting the production sites on a regular basis and following every step of the production process. This allows us to deliver high quality garments to our customers worldwide. When it comes to choosing natural or man-made fibers, we always opt for natural materials such as linen, cotton and wool. Not only are these materials comfortable to wear but they also go with our beliefs of a more conscious lifestyle. Our aim is to reduce our own waste and always keep the environment in mind: a lot of our accessories are made out of our own production off-cuts and we create a lot of garments out of deadstock fabric that would otherwise go to landfill. At the beginning of 2019, we switched to 100% compostable packaging made by noissue. Every season we learn new things on our journey and make sure to improve our product.
Sustainability doesn't end with the product and that's why we introduced additional pillars to the business such as experiences and free educational content.
We were looking for sustainable packaging that fits our aesthetics and our research brought us to noissue - we fell in love straight away! We have the custom tissue paper as well as compostable corn mailers - our customers love our packaging as well! Being able to combine ethics and aesthetics is always the way forward."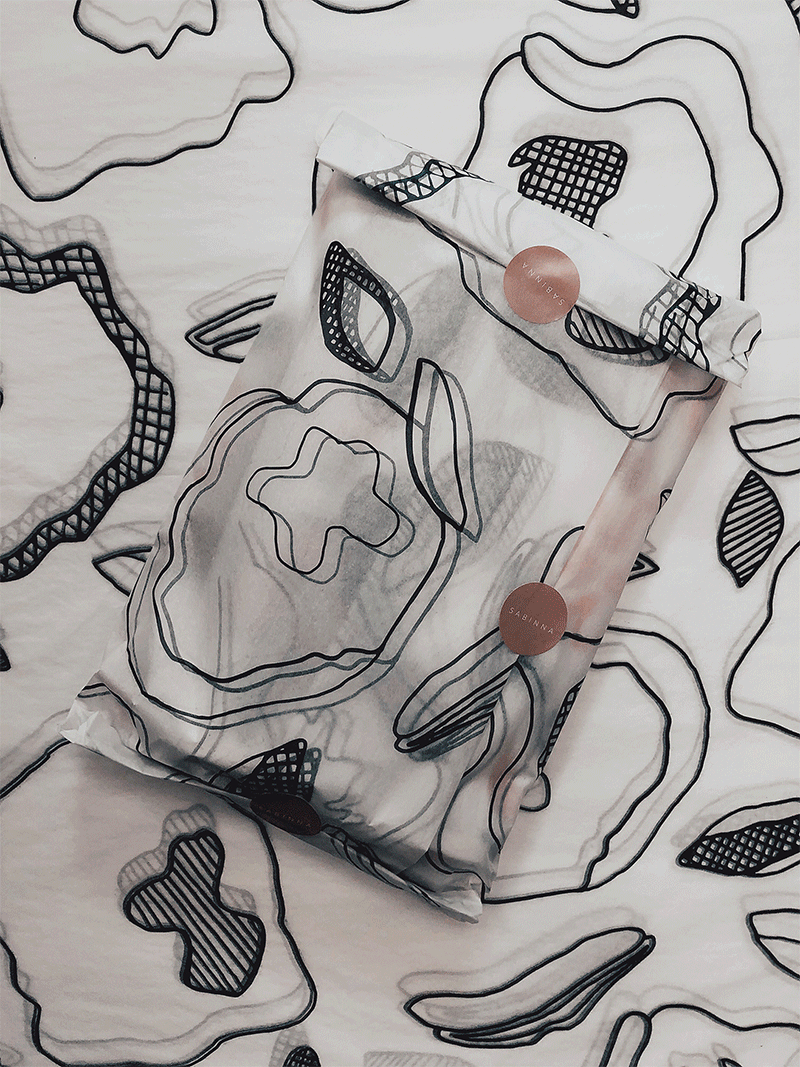 Sabinna Fun Fact:
"If my brand were an animal, it would be a mix between a leopard and a puppy, because we make beautiful and elegant clothes, are never tired of learning new things and are staying curious. :)"
---
Find more of Sabinna here:
Website and Shop: www.sabinna.com
Instagram: @sabinna_com