noissue Custom Tissue Paper by @vinomen_wine
Whether you sell through an ecommerce website, online marketplace, a physical location, or a combination of all three channels, there has never been a better time to sell wine online. Sales are surging, and ecommerce wine stores alone recorded $3 billion worth of sales in 2021.
However, getting your bottles of wine from your store to customers is as delicate a process as making the wine itself. Shipping wine requires alcohol shipping licenses, carrier agreements, diligent packaging, and much more.
Keep reading to learn everything you need to know about how to ship wine and how to ship glass bottles. 🍷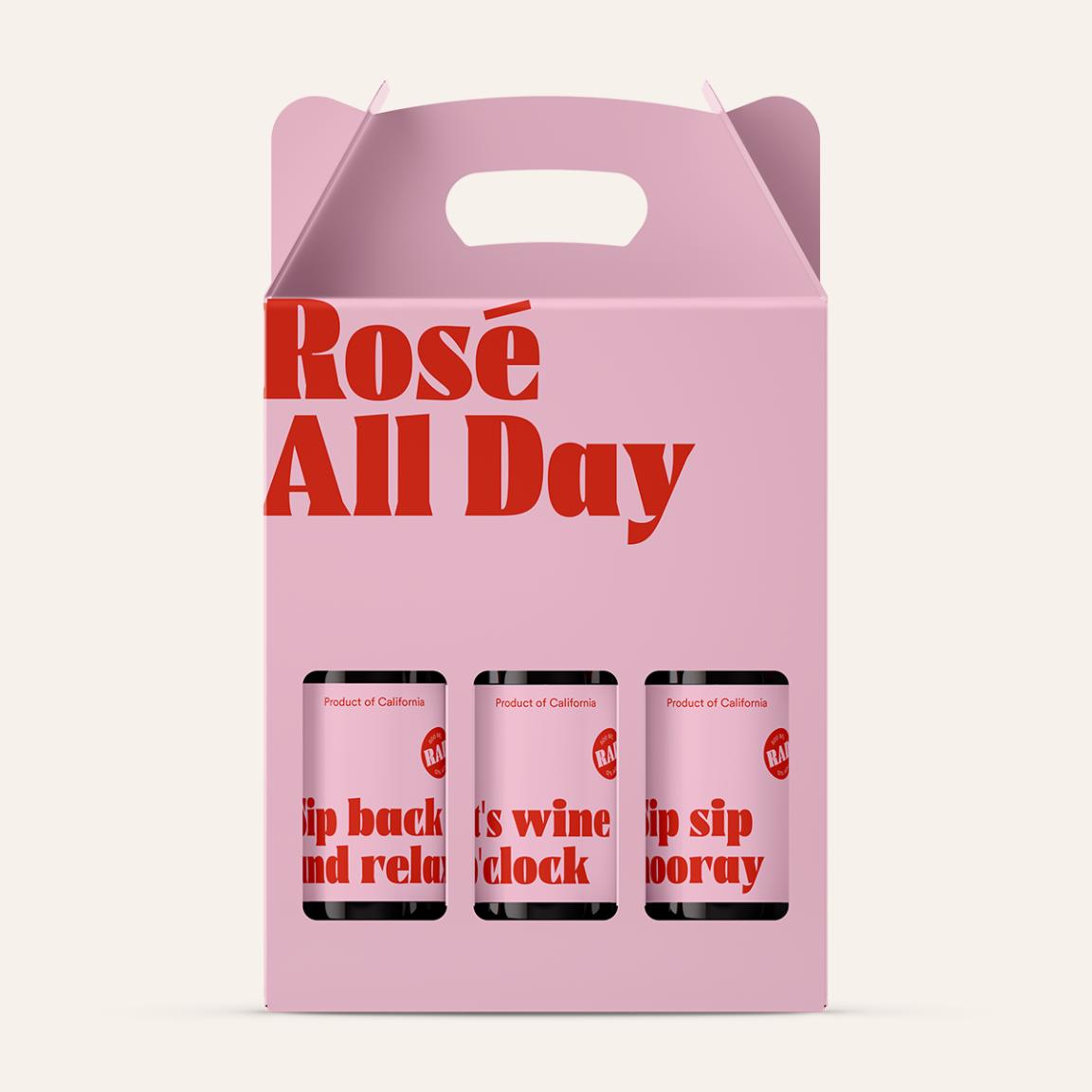 Tips on packaging wine and glass bottles safely for shipping

Unlike clothing materials, electronics, and even some food products, glass bottles need to be handled carefully to prevent bottle shock in wine. Wine bottles are also weighty and temperature-sensitive, requiring custom boxes and insulation materials.
Here are a few tips on how to properly handle and package wine for shipping:
1) Wrap each wine bottle properly

You must first ensure your wine bottles are tightly corked before wrapping them. To ensure they don't loosen in transit, you can secure corks with wire cork cages. This is particularly important for sparkling wines like champagne.
To wrap your wine bottle properly:
Lay your wine bottle in two or three sheets of wrapping paper with at least 8 inches overhang on the top and about four inches on the bottom of the bottle.
Attach the edge of the wrapping paper to a side of the bottle and as you roll, mold or fold the top of the paper to the neck of the bottle to ensure it's properly wrapped.
Roll the bottle forward until it's fully covered and tape it closed.
Tuck the paper beneath the bottle, and mold it into a triangle shape before securing it with tape.
2) Choose a sturdy box or wine carrier

Use sturdy, corrugated cardboard boxes with dividers that are designed specifically for packaging wines. Choose a box with a thicker outer shell if you are planning to ship the wine standing upright.
Wine carriers are a great alternative to having to adjust any boxes or dividers to perfectly fit your wine bottles. A two or three-bottle wine carrier will help keep glass bottles upright without generating excessive bulk or weight to boxes and shipping containers. Custom wine carriers also add a touch of branding that looks luxurious while being fully functional, so when it's time to unbox your package, customers will be extra impressed.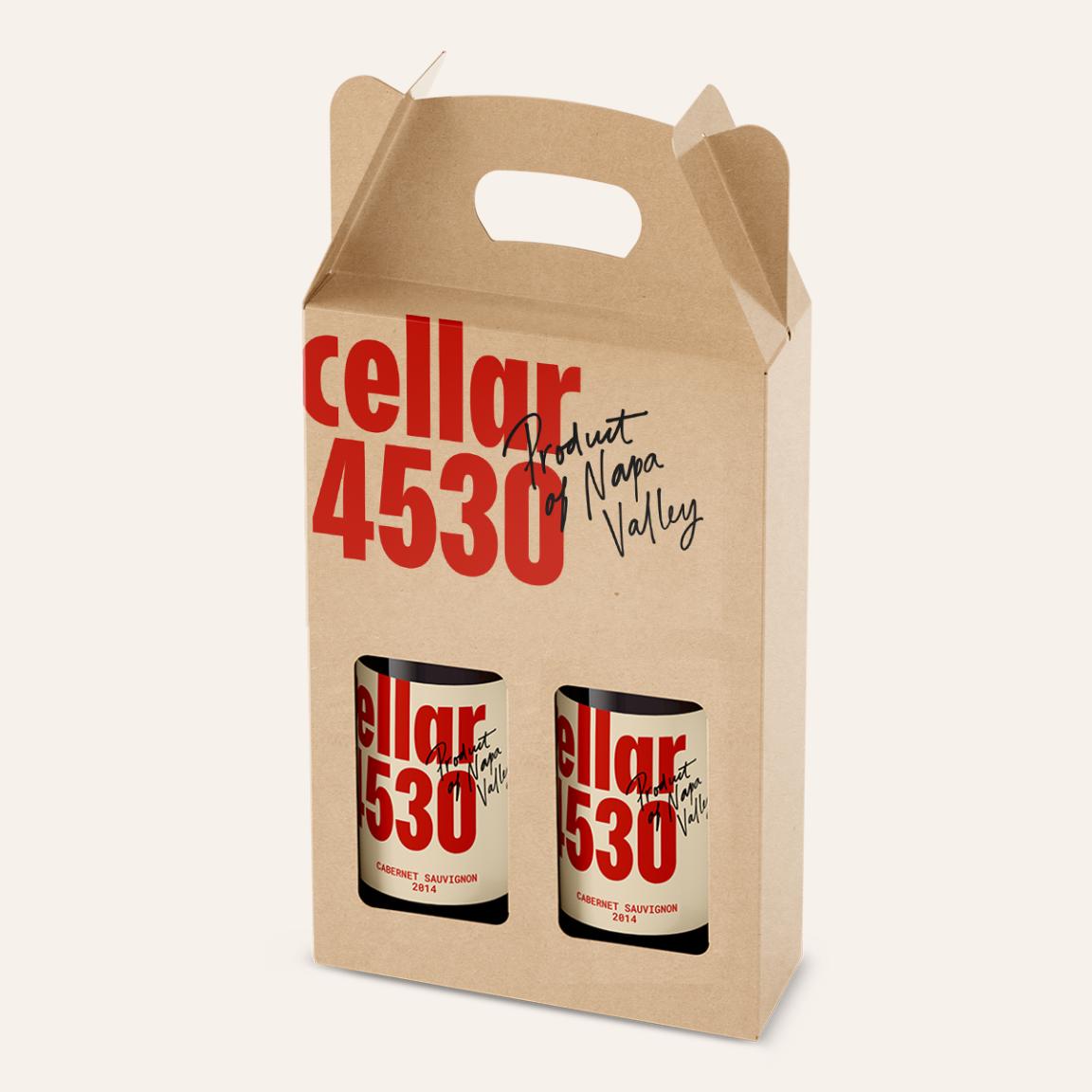 It's not advisable to use shipping boxes intended for other purposes because multiple wine bottles in a box can be heavy and a generic box may not be sturdy enough to withstand the weight. You should also seal the bottom of your box with extra-heavy, water-activated tape for added reinforcement.
3) Measure your box

Getting the right box size for your bottles is an absolute necessity, and you want to make sure you are picking a box that is big enough for your wine bottles and the additional packaging needed to protect it. Here's an article on how you can measure your box for safe shipping.
A good place to start is to create standardized box sizes for your business. After writing down your wine bottle sizes and typical order quantities, you will likely find that you need different box sizes. Once you figure out what you need, you can move forward from there.
4) Pack it upright or flat

The best practice is to ship wine that has not been stored in temperature-controlled conditions (wine cellar) standing upright, while older wines that have been aged on all sides should be shipped laying flat.
5) Use firm inner dividers

Sturdy inner partitions are essential if your wine shipment consists of multiple bottles. You can use cardboard dividers as a cost-effective option, molded fiber dividers are great because they are much lighter, and firm foam dividers will fill the void space in your shipping box.
Evaluate your options, and select the material that meets your needs and is within your budget. Ultimately, the goal is to ensure your bottles are secured and don't strike each other mid-shipment.
6) Use void fill materials

You should use void-fill materials to provide cushioning and to keep your bottles as immobile as possible to ensure your wine gets to your customers safe and unbroken.
Great packaging materials include:
7) Tilt your box to test its stability

Once your wine bottles are secure, tape the box closed with water-activated tape. After closing the box, tip it from side to side to see if you can hear or feel bottles shifting inside the box.
If you can feel any movements, your current packaging and space fillers will not be enough to keep your bottles safe. Open up your box and add extra fillers to ensure your wine shipment can handle any bumps on the road.
8) Use appropriate labeling

Use "Fragile" labels in addition to the address label to ensure that handlers will know to treat your shipment with extra care. You can also add temperature labels to show the correct way to store and refrigerate your wines.
There are also carrier labels you need to add to any shipping box containing alcohol, and we will cover more on that later in the article.
9) Consider the weather

Ideally, wine is best preserved at 55 degrees Fahrenheit to prevent damage, and extreme cold or hot temperatures can affect the quality of the wine.
You can use an insulated wine bottle carrier or only ship through a carrier that has temperature-controlled vehicles. It's also advisable to ship your wine early in the week to ensure your shipment doesn't spend the weekend at a warehouse facility that may not be temperature controlled.
Which are the best shipping courier options?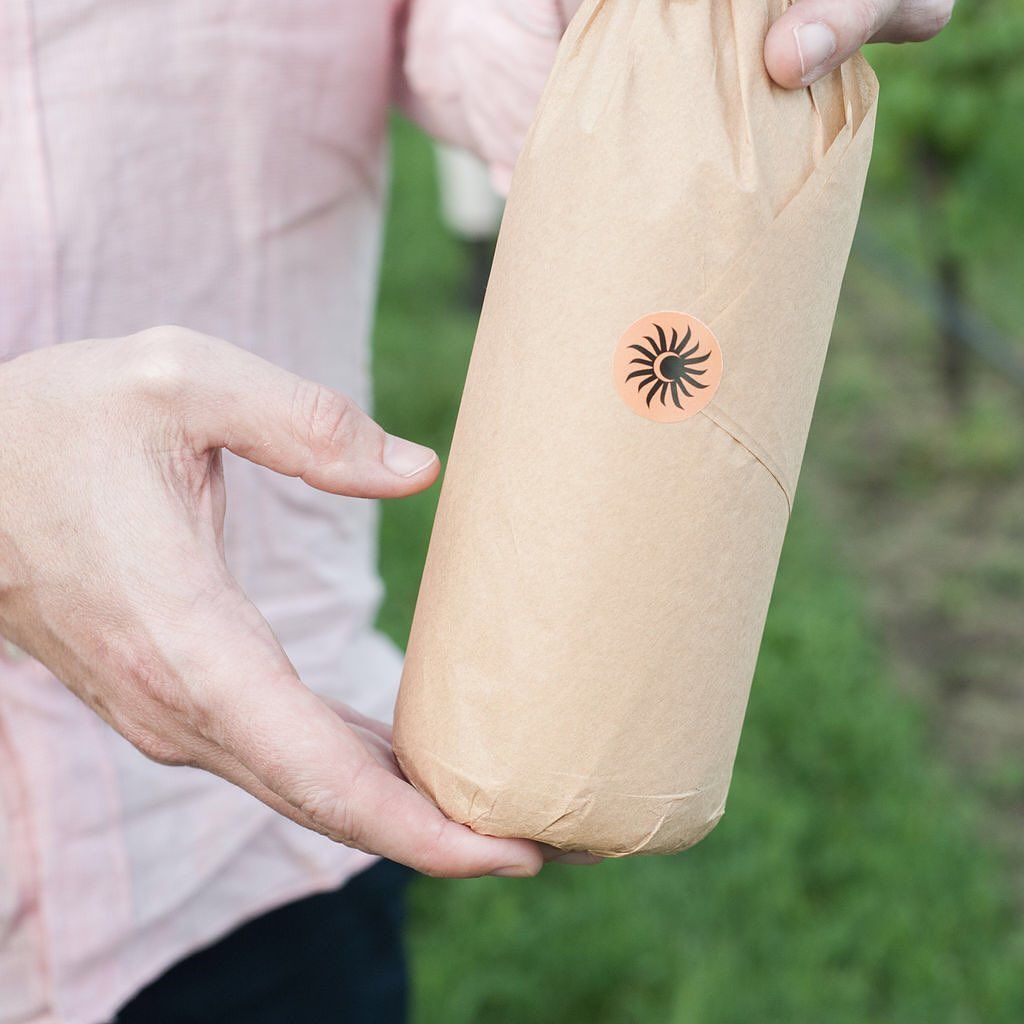 Among the three major carriers, only UPS and FedEx ship alcohol. USPS entirely prohibits the shipment of alcohol, and UPS and FedEx have strict requirements that businesses must follow before they can ship wine using their services.
Why you can't ship alcohol through USPS

USPS prohibits the shipment of alcohol because of laws enacted back in the Prohibition era in the 1920s. The carrier only permits the shipment of liquids containing less than 0.5% of alcohol content. This covers products like mouthwash, cooking wine, cold remedies, and other similar items.
Besides prohibiting all forms of alcoholic beverages including beer and wine, USPS will also deny your shipment if your shipping box has any branding or labeling that shows it might carry alcohol. This point is particularly important to people that reuse old packaging for shipping new items.
Shipping wine via FedEx

FedEx does not permit consumers to ship alcohol. If you plan to send alcohol to a friend or family member, you need to first purchase it, and then have it shipped from the licensed wine store or winery you bought it from.
Businesses that plan to ship wine within the U.S. through FedEx must hold appropriate alcohol licenses and register to become authorized alcohol shippers with FedEx. The company will not deliver your shipment if the recipient is not 21 years of age or doesn't have a means of identification such as a driver's license, passport, or birth certificate.
The shipping company will also reject any shipment or withhold a shipment from delivery when it doesn't comply with applicable federal, state, and local laws.
Any licensed wine retailer can ship alcohol internationally through FedEx, but it's your responsibility as a shipper to know and comply with the applicable regulations of the destination country. All international wine shipments can only be done via FedEx Express services, and you will also need customs clearance and a commercial invoice for your shipment.
Here is how to register for FedEx's alcohol shipping program and get your wine products to your customers:
1) Create an account and sign the alcohol shipping agreement

If you don't have one already, open an account on the FedEx platform and schedule a meeting with one of the company's shipping experts to assist you with the authorization process.
Contact your FedEx account executive, get familiar with the details, and sign a FedEx Alcohol Shipping Agreement.
2) Consider destination restrictions

With your alcohol license and FedEx agreement, you are eligible to ship wine through the carrier. However, you must first consider whether the shipping laws of the destination state permits the importation of alcohol, and if it does, you must familiarize yourself with any applicable restrictions.
FedEx has a comprehensive wine shipping state reference guide that contains all the information you need.
3) Use the correct shipping solution

For wine shipments within the United States, you must use the FedEx Ship Manager electronic shipping solution or any other shipping platform approved by the company. You are required to select the alcohol checkbox when registering your shipment in the platform, and airbills are not permitted.
You are allowed to use the FedEx International Waybill for international wine shipments, and your account executive will guide you through the process.
4) Affix the Correct Alcohol Shipping Label

The company requires that your packaging must carry a label signifying that it holds an alcoholic beverage. You must use the FedEx Ship Manager to create the FedEx Alcohol Shipping Label (SEL 169) for shipments within the country or the FedEx International Alcohol Shipping Label (SEL 170) for international alcohol shipments.
5) Pick a FedEx shipping service

Eligible retailers and licenses can opt for any of the following services to ship wine through FedEx:
FedEx Express
FedEx Ground
FedEx Home Delivery Services
FedEx Freight Services (where both the shipper and recipient are licensed businesses).
6) Select the adult signature option

It's your responsibility as the shipper to select the adult signature option during registration since the company's policy, as well as state laws, requires an adult's signature before the final delivery of any package containing alcohol can be completed.
FedEx permits the designation of an alternate address for a $5.75 fee when an adult is unavailable at the destination to sign for the wine shipment.
Shipping wine via UPS

UPS permits the shipment of wine from licensed businesses and other shippers who have signed a contract with the company for the shipment of wine. You must first submit your state license to upswinecomplaince@ups.com before you can enter into such a contract with UPS.
A similar arrangement exists for the shipment of beer and spirits. You must be authorized under the applicable state law to ship beer and spirits, and you can only ship on a per-contract basis.
Here is how to start shipping wine through UPS:
1) Create a UPS account and sign the appropriate UPS agreement

Create your UPS account, and book a session with a UPS expert to guide you on how to become an approved wine shipper.
All wine shippers that use UPS are required to sign either the UPS Agreement for Approved Wine Shippers or the UPS Wine Industry Fulfillment House Agreement for Approved Wine Shippers.
Addendum A of your agreement document will contain information on winery direct shipment states, retailer direct shipment states, and on-site purchase states.
2) Consider destination restrictions

Check your agreement to see if UPS permits the shipment of wine to the state where your customer is located. There are also states known as Winery On-Site Purchase States.
These states permit the importation of wine shipments to consumers when the customer purchased the item on-site from a licensed out-of-state winery.
3) Use an approved shipping solution

You must process your shipment via a UPS-approved shipping platform like WorldShip or any other approved third-party solution.
4) Use proper packaging

UPS wine packaging requirements specify that only sturdy outer corrugated containers can be used to ship wine. The carrier will also only accept inner packaging of molded EPS foam, thermoformed plastic trays, folded corrugated trays, or molded fiber trays.
5) Use proper labels

UPS requires that all domestic shipments of wine must have a special label signifying that the package contains alcoholic beverages in addition to any other label required by the state laws of the shipper and the laws of the destination state.
6) Select your preferred UPS shipping service
Pick from any of the following:
UPS Ground
UPS Next Day Air
UPS Freight Shipping.
7) Select the adult signature option

You must select the UPS Delivery Confirmation Adult Signature Required Service, and the company recommends using Quantum View Notify for sending a notification email to the recipient about when to pick up the shipment.
Wrapping It Up

We hope this article has helped you learn how to ship wine! With the right packaging, state licenses, and carrier agreements, you can start shipping to your customers in no time.
What's important is that you never hesitate to ask your carrier's customer service if you don't know something, or you can refer back to this article whenever you need to refresh yourself about the wine shipping process.

---

Looking for shipping options for wine? noissue's range of custom, sustainable packaging for ecommerce businesses has you covered! Shop our range of products featured in this story, such as custom tissue paper, stickers and tape, here.