Don't we all wish that items came with a handy set of 'how to wrap' instructions? As the holiday season draws closer, consumers and retailers alike are busting out their scissors and wrapping paper.

But while we all love the look of a beautifully-wrapped parcel, it turns out that a lot of us don't actually enjoy wrapping presents. A study by Virgin Trains found that a surprising 67% of people dislike gift wrapping! According to Statista, the most commonly cited reasons are: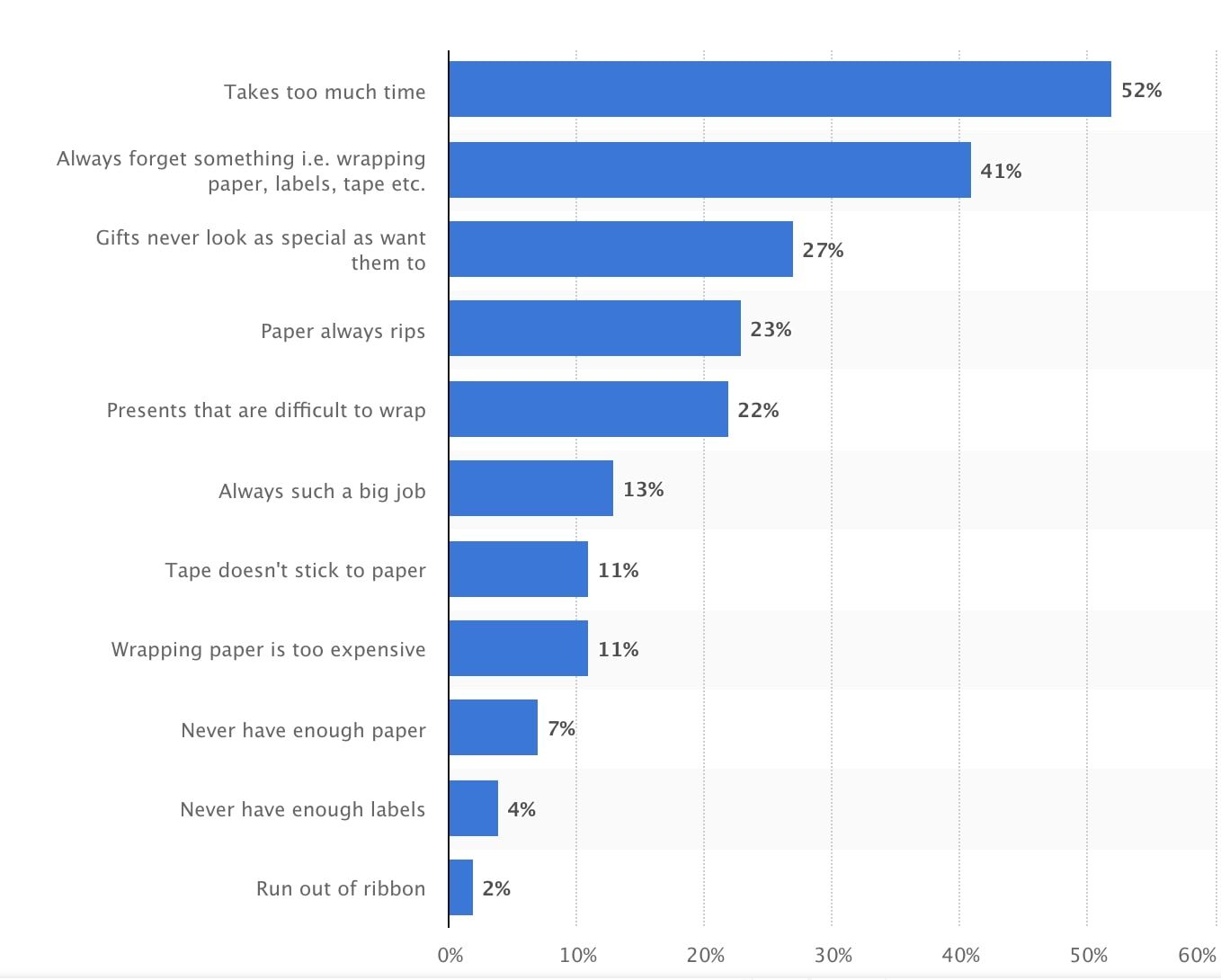 It isn't surprising that searches like 'gift presentation ideas' and 'gift wrapping tutorial' skyrocket in the lead-up to Christmas. But don't worry - noissue is here to help!

As suppliers of custom wrapping paper to every kind of business, we like to think that we know a little something about how to wrap a gift. In this post, we'll give you the run-down on how to wrap seven of the most common items and shapes for the holidays and beyond!


The History of Wrapping Christmas Presents

Although we might associate it with modern consumerism, gift wrapping has been around for much longer than you might think. One of the earliest accounts of gift wrapping comes from Asia, where during the Edo Period (1603 to 1867) Japan pioneered the use of a reusable gift wrapping made from cloth called Furoshiki.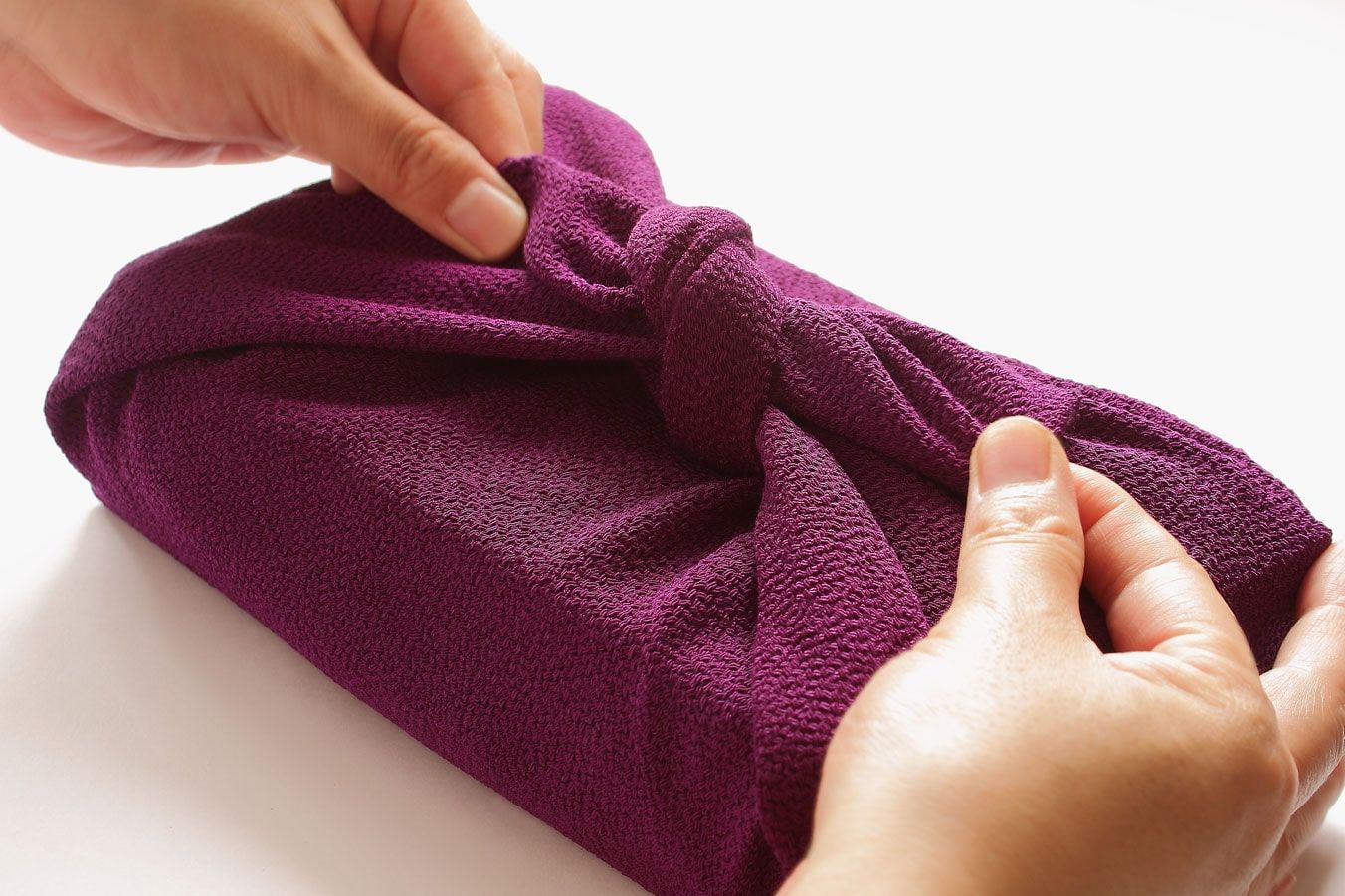 It wasn't until the Victorian period that the West started to develop its own gift wrapping traditions. When Christmas cards were invented in 1843, stationery manufacturers started creating decorative paper to hold them, which quickly expanded to larger sheets, gift bags, and decorated boxes.

It was the famous Hall brothers (of Hallmark) who popularized modern gift wrap in the United States during the 1910s. During this time, gift wrapping with tissue paper became the standard practice, as it was more versatile that the industrial paper that was commonly available.

Today, there is a myriad of gift wrapping options available to businesses and consumers. Decades of tradition have reinforced the importance of gift wrapping to create a memorable unboxing experience, which is now a major trend in its own right. For this reason, knowing how to wrap a gift properly is a major asset!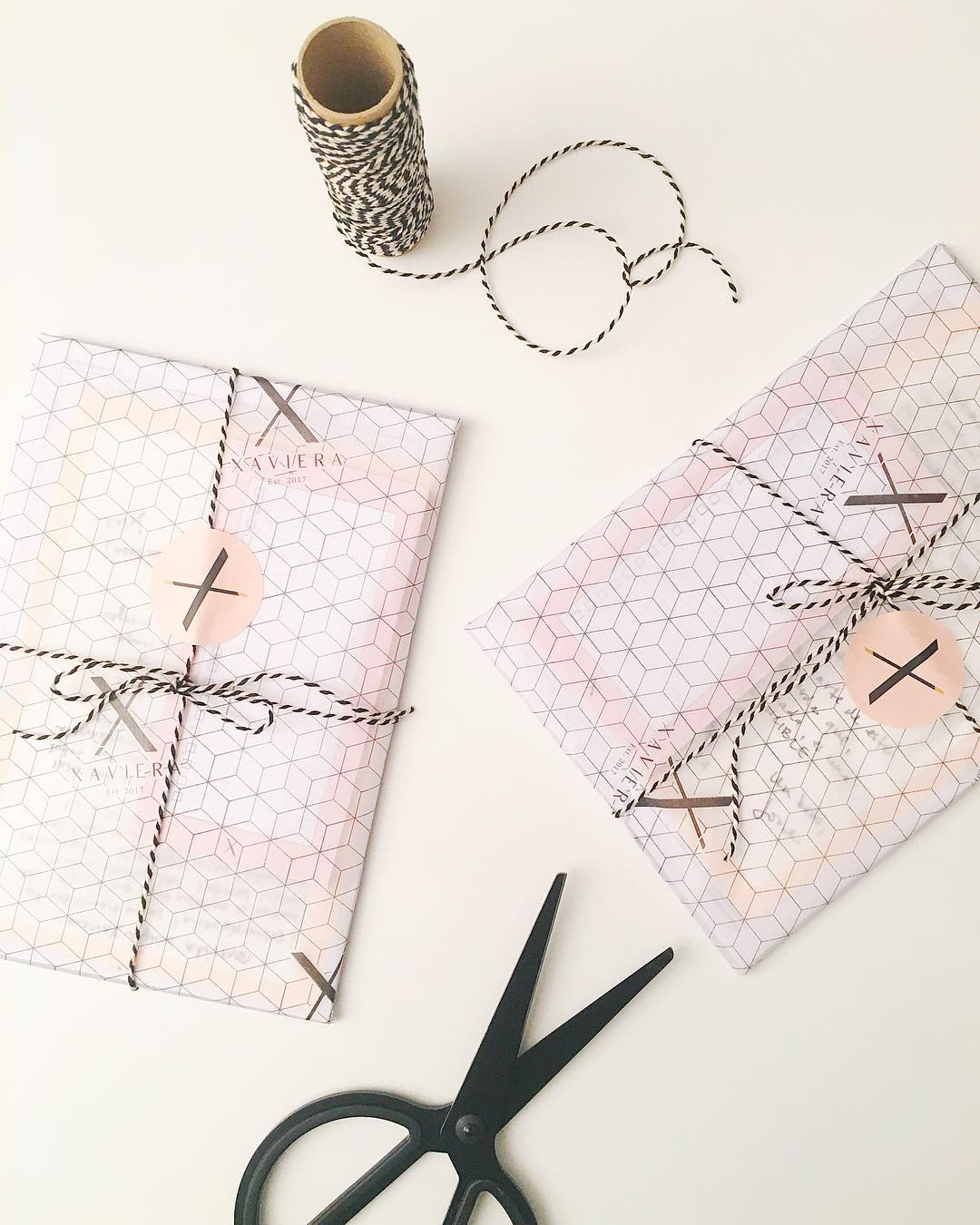 Why You Should Offer Gift Wrapping as a Business

It's no secret that gift wrapping has a huge impact on customer perceptions. A 1992 study found that those surveyed were much more likely to rate an item favorably if it came gift-wrapped, compared with not at all.

Dotcom Distribution has also found that almost 40% of consumers would share images of an item online if it came in 'gift-like' packaging.

But offering gift wrapping also has a knock-on effect on how your brand is perceived. By putting in the time and effort to enhance the appearance of your products, this shows that your brand offers a higher level of service than your competitors.

A practice that has traditionally been used by luxury brands, gift wrapping, especially with custom gift wrap, will help your brand to channel a much more premium image. In sum, it's an extra that gives every purchase a much higher value in the eyes of your customers.

How To Gift Wrap a Cylinder
You will need: Wrapping tissue, twine, tape, scissors, decoration (optional)

Gift wrapping a cylindrical object can feel a bit daunting. It's an awkward shape that can easily result in messy edges if you aren't careful! The trick is making sure that you don't use excess paper when wrapping, as this makes creating a clean fold at the bottom much more difficult.

Rather than wrapping it in the same manner as a box, keeping all the excess paper at one end of the item makes it easier to wrap. This way, you can tie it with some ribbon or twine to create a dramatic flair. Pro tip: you can also use this technique for gift wrapping a wine bottle!



How to Fold Tissue Paper for a Gift Bag
You will need: Gift bag, wrapping tissue, ribbon (or sticker)

If you aren't sure how to gift wrap with tissue paper, this is one of the easiest ways. When you have a big queue of customers who need serving, you aren't going to have the time to gift wrap each item individually.

For boutique retailers, a gift bag with tissue paper is a great combo that won't slow you down at the point of sale. For those using noissue custom wrapping paper, it's also a nice advertisement for your brand when customers leave the store!

To prevent your tissue paper from looking wrinkled and messy, it's important that you take the time to fold it properly. Sealing the bag shut with either a sticker or some ribbon (as shown above) will also help keep it in place, and prevent items from falling out.



How to Gift Wrap a Box
You will need: Wrapping tissue, twine, tape, scissors, decoration (optional)

Boxes are the most common shape that you are likely to be gift-wrapping, so it's an important one to master.

To ensure a tight wrap on the shorter ends, each side of the paper should reach roughly halfway down the sides of the box. If it's too long, trim it with scissors.

If you still are worried about the top flaps of the box looking messy, a great gift wrapping hack is to cover with a bow or gift tag.



How To Wrap a Shirt
You will need: Wrapping tissue, tape, scissors, ribbon (optional)

Shirts and other clothing apparel are pretty forgiving items to gift wrap, as they are soft and can be folded to better fit inside a package. However, it's important to make sure that you don't end up leaving creases in the garment - opening a parcel to find a crumpled shirt is a bit underwhelming for the recipient!



How To Wrap a Book
You will need: Wrapping tissue, twine, tape, scissors, decoration (optional)

Books are one of the easiest items to wrap; you just need to repeat the steps of gift wrapping a box. Before you get started, it's always a good idea to fold over the raw edges of your paper on the top and bottom for a cleaner look.

If you are choosing to gift wrap with tissue paper, you may want to use a couple of layers depending on how translucent you want the finish to be. Books tend to have bold titles, and allowing this to peek out is a really cool effect!



How to Wrap Artwork
You will need: Wrapping tissue, tape, scissors, ribbon, sticker (optional)

As well as enhancing the presentation of your artwork, gift wrapping will also help to protect it in transit if it has been purchased online. We recommend positioning your artwork at an angle within your wrapping paper, as this will create natural triangular ends for you to fold over and secure with a piece of tape.

Pro tip: A branded sticker creates a great focal point on your packaging! If you are an artist, this is a great place to put your name or logo.



How to Wrap Beauty and Skincare Products
You will need: Wrapping tissue, scissors, ribbon

As beauty and skincare tend to be more high-end products, recipients will definitely expect some form of gift wrapping. If you are wrapping a bottle, cutting your wrapping paper into a circular shape will create a lovely frill shape when you secure the ribbon.



Want to design your own wrapping paper? Check out our custom printed tissue paper!