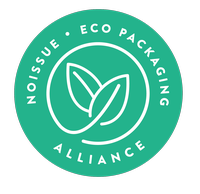 If you're looking for dainty embroidered goods with sassy lines and designs, then you're in for a treat!
Our featured brand today is founded by Aliss, a London-based embroidery artist who is full of wit and has a love for juxtapositions in designs. She shares these through her handmade embroidered hoops, patches, and many more.

Read on as she shares us how she created her brand while being passionate about sustainability:
"I'm Aliss, owner of The Idle Hands Club. I live in London. I am a Visual Merchandiser by day and an all-round crafter every spare hour I can get! I'm a self-confessed movie nerd, a food fanatic, and an unapologetic daydreamer!"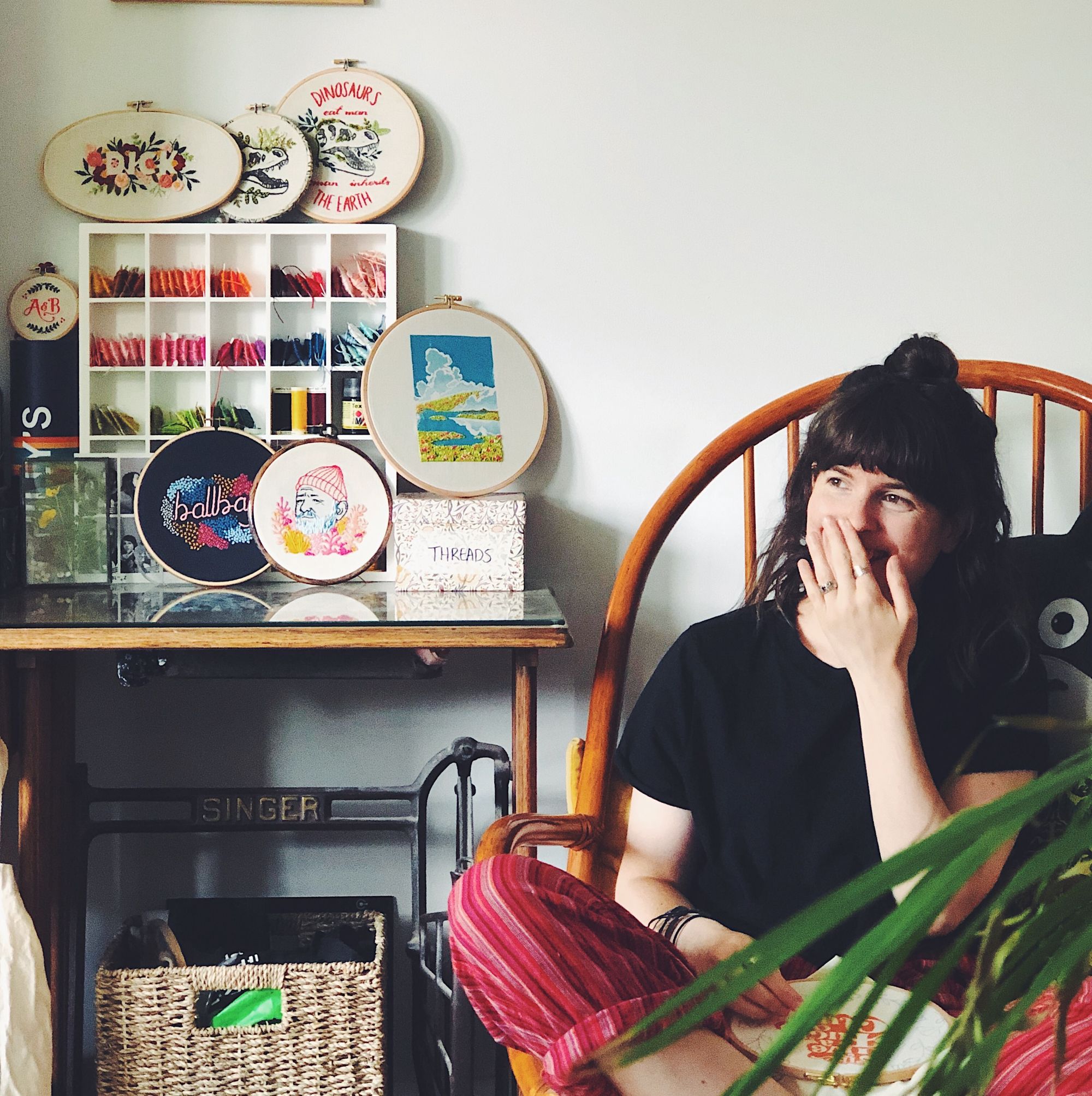 "I've always been creative but a little lazy. A few years ago, I realized that I needed to change, personally, and professionally. I changed careers, picked up various crafting hobbies, and began to focus on embroidery more and more. It started as gifts for my family and friends. Eventually, I felt more confident with what I was making, so I took the plunge and started my Etsy shop. The name was born from my desire not to be so lazy and is a daily reminder of why I started.
I want to make things that reflect me and my sense of humor, as well as (hopefully) making others laugh a little too. I love juxtapositions in design, so I gravitated easily towards swear words and florals, which challenges those traditional ideas of embroidery. Essentially though, I want to enjoy what I make and have fun! That's really important to me. As soon as it isn't anymore, I'll probably stop."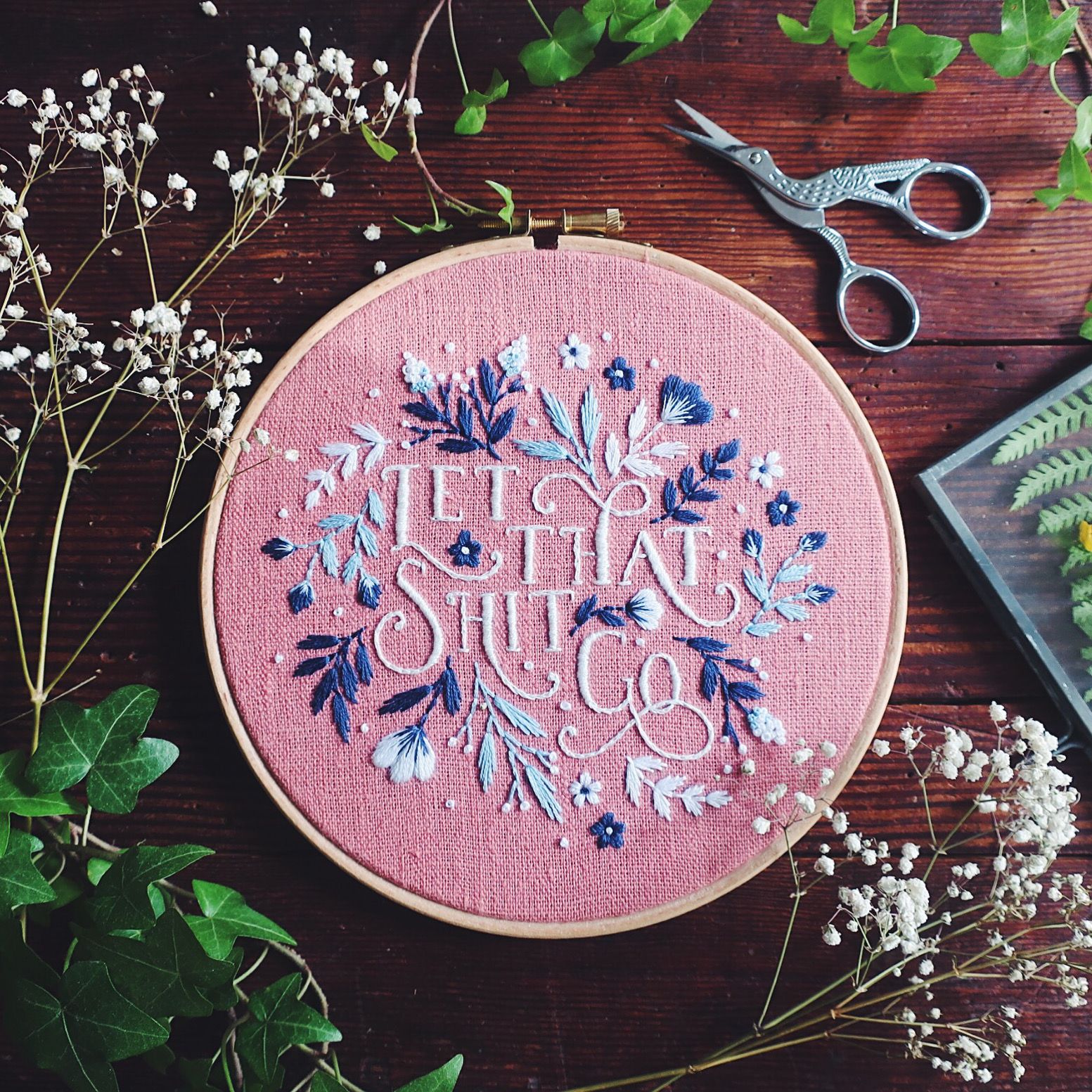 "I think one of the biggest challenges is actually believing in yourself to get started! I procrastinated for so long as I was scared that what I made wouldn't be good enough or would even sell! But being scared is good. It just means you care a lot about what you're doing. Another big challenge is assuming all roles of a one-woman business daily; I'm the designer, photographer, customer service support, marketing department, accountant, and much more! I cope by being as organized as possible, regular cups of tea, and staying grounded. Despite my anxiety, I never shy away from a challenge because I know it will be worth it in the long run.
I want to keep exploring and developing my style, being relatively new to embroidery. I'm also a massive perfectionist, so I constantly critique my work and strive to make something better with each new project. But ultimately, being creative makes me happy, so for me, that's inspiration enough."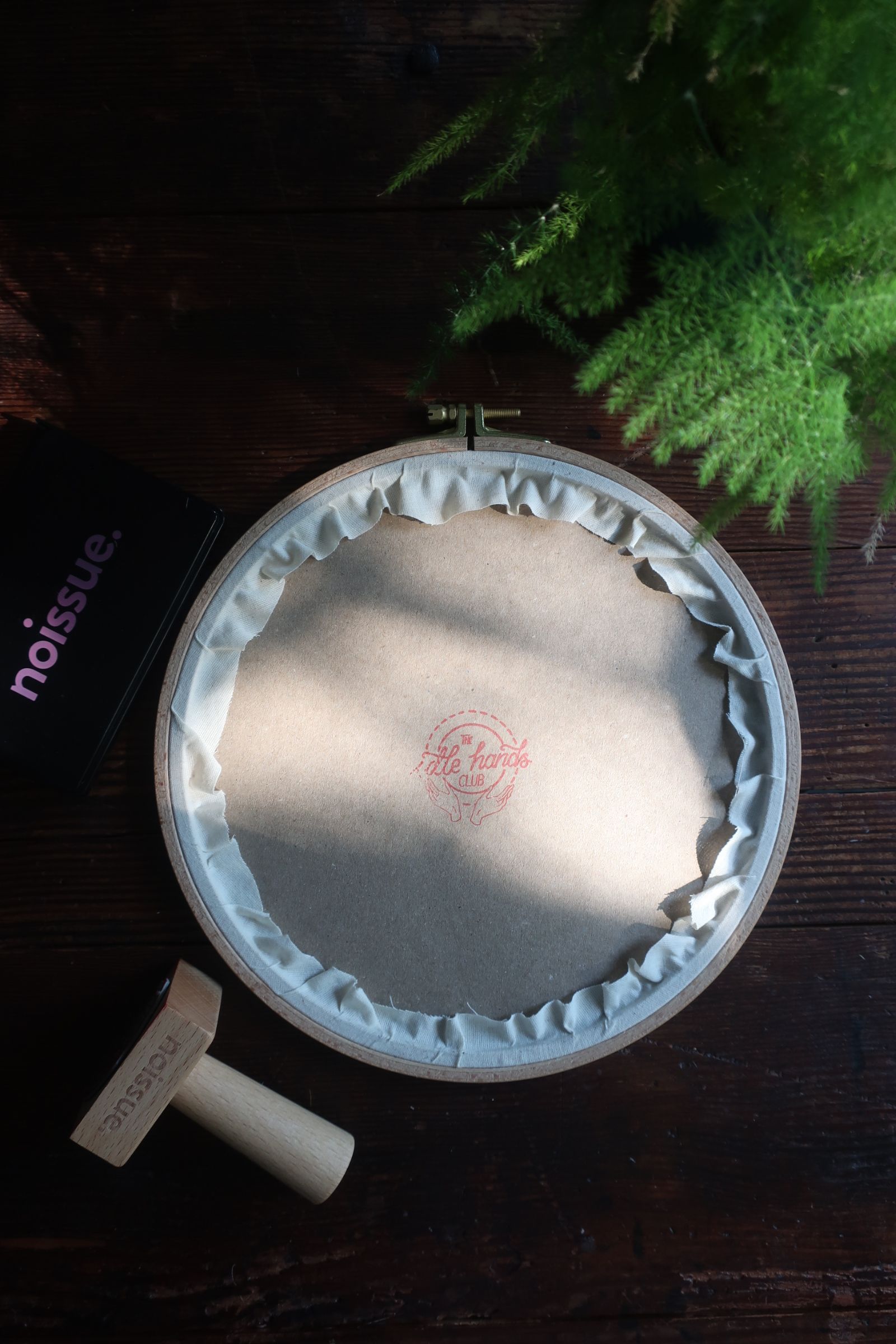 "Sustainability is super important to me and something I'm really passionate about, in my personal life and as a brand. I'm constantly looking at ways to be more eco-friendly and protect the planet where I can. Being a small business, I hand-make everything (except my patches which I use a british-based company for), so my environmental footprint is kept to a minimum. I use tissue paper to wrap all my hoops and recycled bubble wrap which I urge customers to re-use if they can. I have paper stickers and recyclable mail bags. The calico fabric I use for most of my hoops was actually a recycled window prop from my day job!"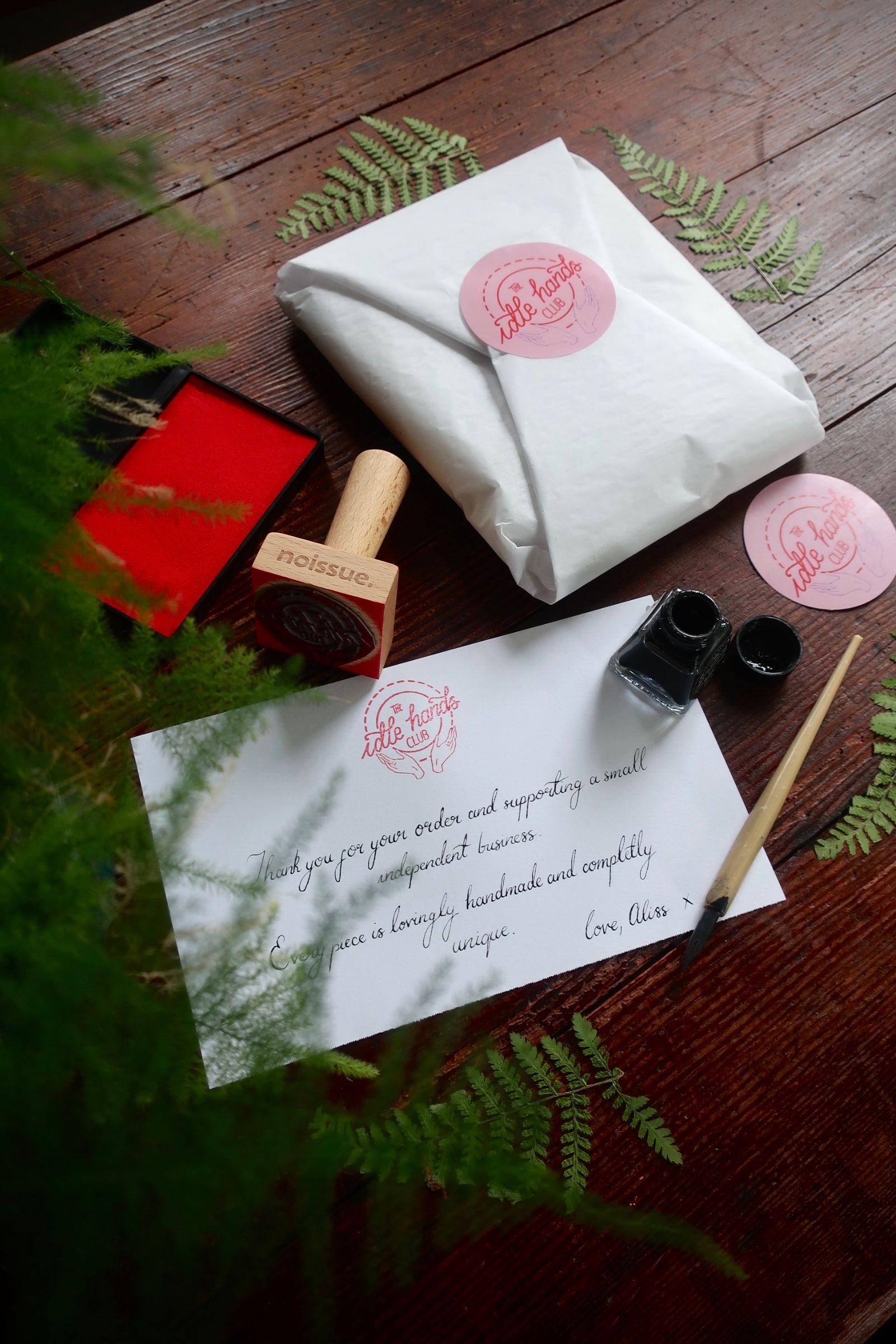 "I chose noissue because it was really cost-effective for me, especially being a new small business. I also love the sustainability values at the core of noissue. Ordering from them was really easy, and the customer service team were so attentive when helping me design my stamp and choosing the right ink pad."
The Idle Hands Club Fun Fact:
"If my brand were an animal, it would be a platypus because they're a little bit silly, kind of mad, maybe even considered a freak of nature, but somehow they just work!"
---
Find more of The Idle Hands Club here:

Instagram: @the_idle_hands_club
Etsy: shop/TheIdleHandsClub