@booketybookbooks
In 2020, many commentators see 'digital marketing' as an outdated term – it's quite simply 'marketing' for many small businesses around the world.

It's easy to see why. Online marketing is scalable, cost-effective, and offers great analytics for measuring Return On Investment (ROI).
But this doesn't mean that offline marketing is obsolete. In fact, our steady migration to virtual platforms has given it a new lease on life.
As consumers are driven towards more tangible brand experiences, offline marketing can deliver a sense of authenticity and immersion that's difficult to beat.
What exactly is 'Offline Marketing'?



'Offline' marketing is another term for traditional marketing methods that pre-date the web – techniques which are sometimes (incorrectly) seen as ineffective in the age of digital.

It's true that for online-only merchants, some offline marketing techniques are ill-suited to their operations. Channels like billboards, direct mail, radio, and TV have limited effectiveness when your audience isn't restricted to one local area.
But these are by no means the only options available. There are actually more effective offline marketing strategies available to small businesses than ever before!
Why Offline Marketing is a Win for Your Business


It gives you a competitive edge.
Did you know that over 300 hours of video are uploaded to YouTube every single minute? Or that Facebook has 14.58 million photo uploads every hour?
The web is a virtual library of content – and it's growing exponentially.
When consumers are bombarded by information every moment they're online, this has made it increasingly difficult for small businesses to stand out from everyone else's marketing efforts.
Yet traditional marketing is so often viewed as old-fashioned or irrelevant - meaning that many small businesses and marketers ignore it completely.

With everyone focused on boosting their digital presence, offline marketing is a much more open field that gives your business a massive point of difference in the eyes of consumers. As the web grows ever more saturated, there are often just as many leads to be found in the physical world as the virtual one!

It makes a lasting impression.
There's a huge amount of evidence to show that we are experiencing something of an analog revival. Vinyl sales are rebounding, independent bookstores are booming, and even typewriters have become Insta-chic.

Why? Because our increasingly virtual interactions have created a desire for more tactile experiences. This doesn't just affect how we consume, but what kinds of brand messaging we find most engaging.
In fact, numerous studies have proven that consumers have better recall of print ads and marketing collateral than online ads. Business cards or branded tote bags are tangible items we can physically interact with and even put away to look at or use later. In comparison, we can close a web browser with a PPC ad in a split second, leaving little time for it to build recall.
By making your brand story into a tangible entity, your customers are much more likely to retain information about your business.
It promotes trust in your brand.
Building credibility is one of the biggest challenges facing small businesses. The web might be one of our biggest tools for accessing products and services, but we all know how easy it is to present information in a misleading way online.
As the internet matures, brand trust is only set to become more important. A 2019 survey by Edelman found that 81% of respondents saw trust as a deciding factor in their purchasing decisions.
To promote trust, brand storytelling needs to be authentic and cohesive. Offline marketing delivers this in spades because it's primarily focused on relationship-building; physical collateral and face-to-face interactions personalize brands in a way that even the most well-targeted online ads struggle to match.
5 Offline Marketing Techniques to Build Your Brand


Branded promotional products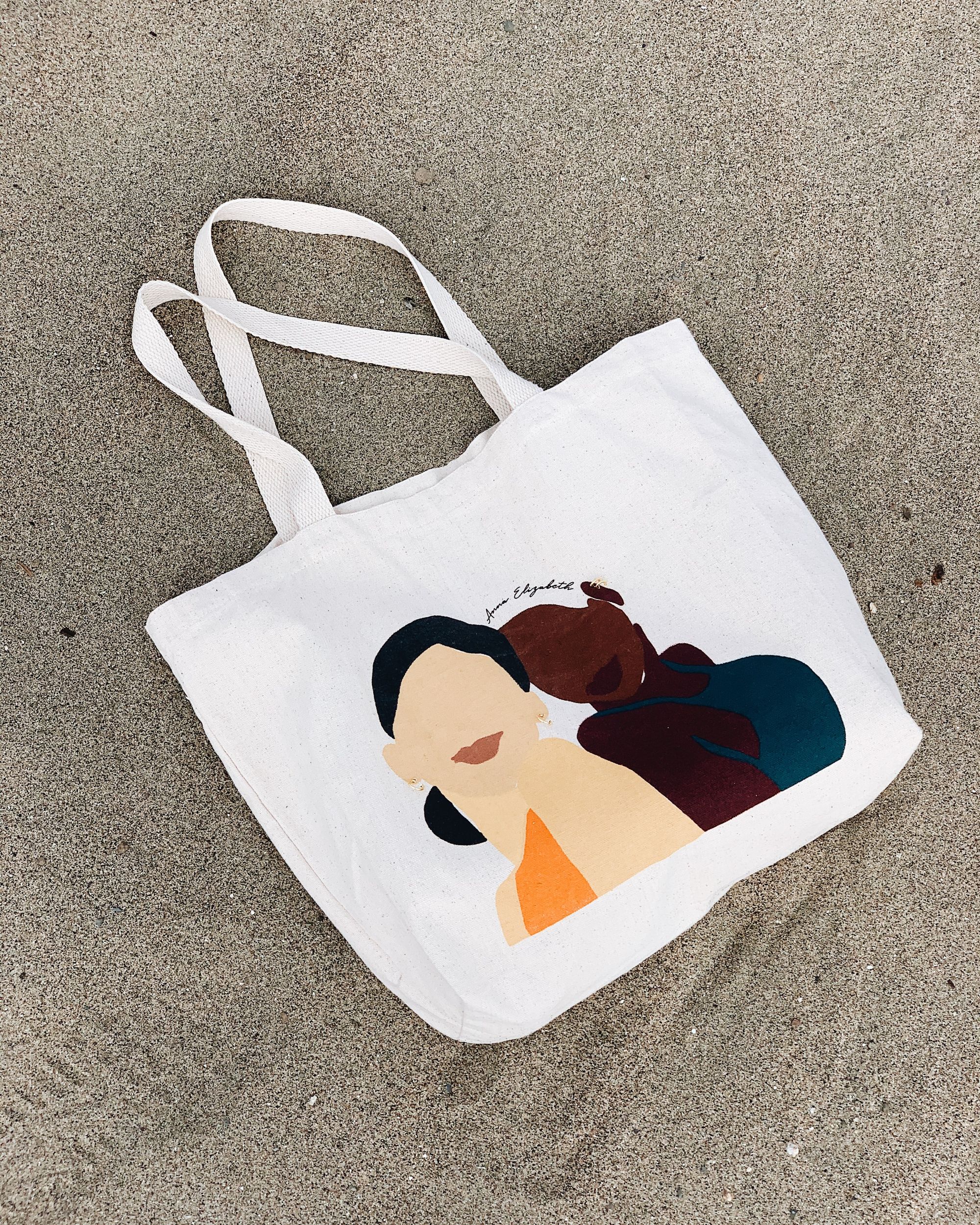 Branded pens or water bottles might not seem like the most original marketing concept, but the secret to their popularity is versatility; promotional products can be used as a gift with purchase, as freebies at trade shows, or to make a statement on your brand values.

For example, if you're a business that prides itself on being environmentally sustainable, branded reusable coffee cups are great evidence of this at work!

Promotional items help you to spread brand recognition and provide ongoing reminders of your product or service. An item like a notebook can sit in someone's house for months or even years, providing limitless cognitive prompts to acquaint people with your brand!
Custom-branded packaging

For ecommerce businesses, the occasion of delivery is the perfect time to make a bold statement about your brand's values. When your customer has been eagerly awaiting their order, the arrival of the package is a moment of extremely high offline engagement.
Despite this, many brands don't invest in making the experience memorable, which is a huge missed opportunity to leave customers with a favorable impression.

Custom-branded packaging is a post-purchase marketing strategy to leverage consumer engagement and tell a compelling brand story. It's an immersive, tactical piece of theatre which instantly gives your business a point of difference amidst the Amazon-esque cardboard boxes that characterize the ecommerce experience.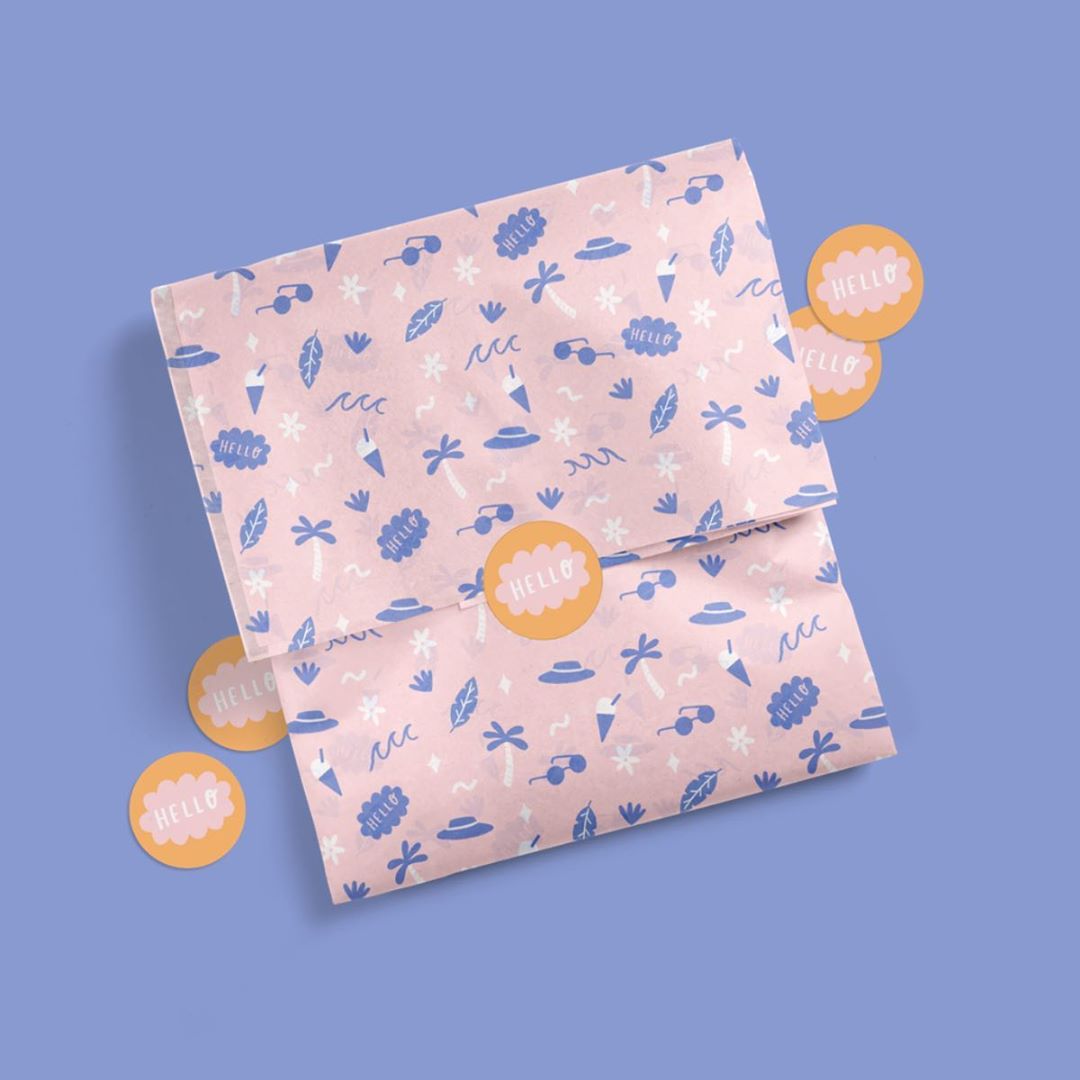 This isn't only effective at influencing brand perception, but enhancing customer loyalty; 50% of consumers say that branded packaging makes them more likely to recommend a brand to family and friends, while 40% are more likely to purchase from the same retailer if they use 'gift-like packaging'.

Best of all, it's not necessary to invest in an entire suite of packaging materials to get these benefits. As shown above, an attractive custom tissue design with key brand elements is an easy way to boost brand recall!
In-person events
With all the talk of online strategy, it's easy to forget that old-fashioned methods can be some of the most effective. In fact, 61% of marketers see event marketing as the most important marketing channel!
COVID-19 has undoubtedly thrown a spanner in the works for in-person events. But this unprecedented pause on event marketing has only driven home just how important it is for small businesses to get face time with key stakeholders:

"You'll gain feedback on your products, make connections with suppliers, increase your marketing exposure for your brand and your products. And best of all, you'll connect IRL with buyers, sales reps, potential collaborators. Businesses are built on relationships and trade shows are a great opportunity to meet face to face with your customers and prospects." – Katie Hunt, Proof to Product.

Trade shows, exhibitions and seminars can be costly endeavours, but there's no better way to engage in relationship-building than by doing it face-to-face. It promotes trust not only in your products and brand, but also in you as a business owner.
Print media
Trying to engage those ever-shorter attention spans online can be a thankless task. With our social media feeds always refreshing with the latest content, it's hard to stick around on someone's screen for long enough to make a connection.

For this reason, many small businesses and creatives are turning to the age-old medium of print to give themselves an edge within a crowded marketplace.

While traditional printing can be costly, more affordable options have started popping up to cater to this new interest in print media by small businesses and creatives. The Newspaper Club is a company that has given the traditional newspaper a new lease on life by making it suitable for portfolios, catalogs, style guides, and more - a great option if you are looking for a cost-effective solution!
Brand collateral
For small businesses with more restricted budgets, there are still plenty of offline marketing options that offer the same benefits as custom packaging.

Brand collateral offers that same level of tangibility that helps to build familiarity and trust in your business, but at a more friendly price point.

A lot of traditional collateral, such as business cards or white papers, can come across as a bit dull and corporate in our much more creatively-driven ecommerce sector. However, there are now many more options available to give your brand a more artistic and quirky vibe:
Stamps


Consumers like to get a sense of a brand and how it approaches business, which helps to promote trust in your offerings. Adding a branded stamp to your printed communications is a rustic and personalized touch that shows off your personality and your attention to detail.
Thank you cards

We all know that there is a lot of power in a simple thank you note. But many businesses fail to integrate this into their fulfilment process, seeing it as too difficult to scale as their orders increase. Pre-printed cards are a brilliant way to connect with your customers and leave a favorable impression once the customer journey has been completed.

Stickers

Stickers are a great finishing touch to a package, or even as a cute gift with purchase to include with your orders. They create a nice focal point from a design perspective, which makes them the perfect place to put important brand details to improve brand recall.
The Next Step: Bringing Offline Marketing Online

The strengths of offline marketing are clear. It brings an authenticity to brand interactions that's difficult to achieve through virtual means, and adds a level of tangibility that makes your business far more memorable to consumers.

However, a key weakness of offline marketing is that the audience is passive. Print media and brand collateral cultivates brand recognition, but doesn't provide opportunities for consumers in the way that social media does.
This is why it should never be a case of 'either-or' when it comes to planning out your marketing strategy. Both online and offline techniques have their own unique pros and cons. By leveraging the unique attributes of both, you can create some highly effective campaigns!