Each month, we invite our Creative Community to stretch their design muscles and take part in a #noissuechallenge branding challenge. These challenges are held to promote creativity, exposure and collaboration within our community. Our monthly challenges offer exciting prizes as well as a plethora of resources for the designers to fully unleash their artistry!

For our March #noissuechallenge, we wanted to highlight YOU and the importance of taking care of yourself every now and then. We challenged our astounding noissue Creatives to create the self-care brand of their dreams and bring it to life with our very own noissue mockups!

Check out some of the stand-out entries and enjoy some wellness R&R in the process 💆🕯️🛁⁠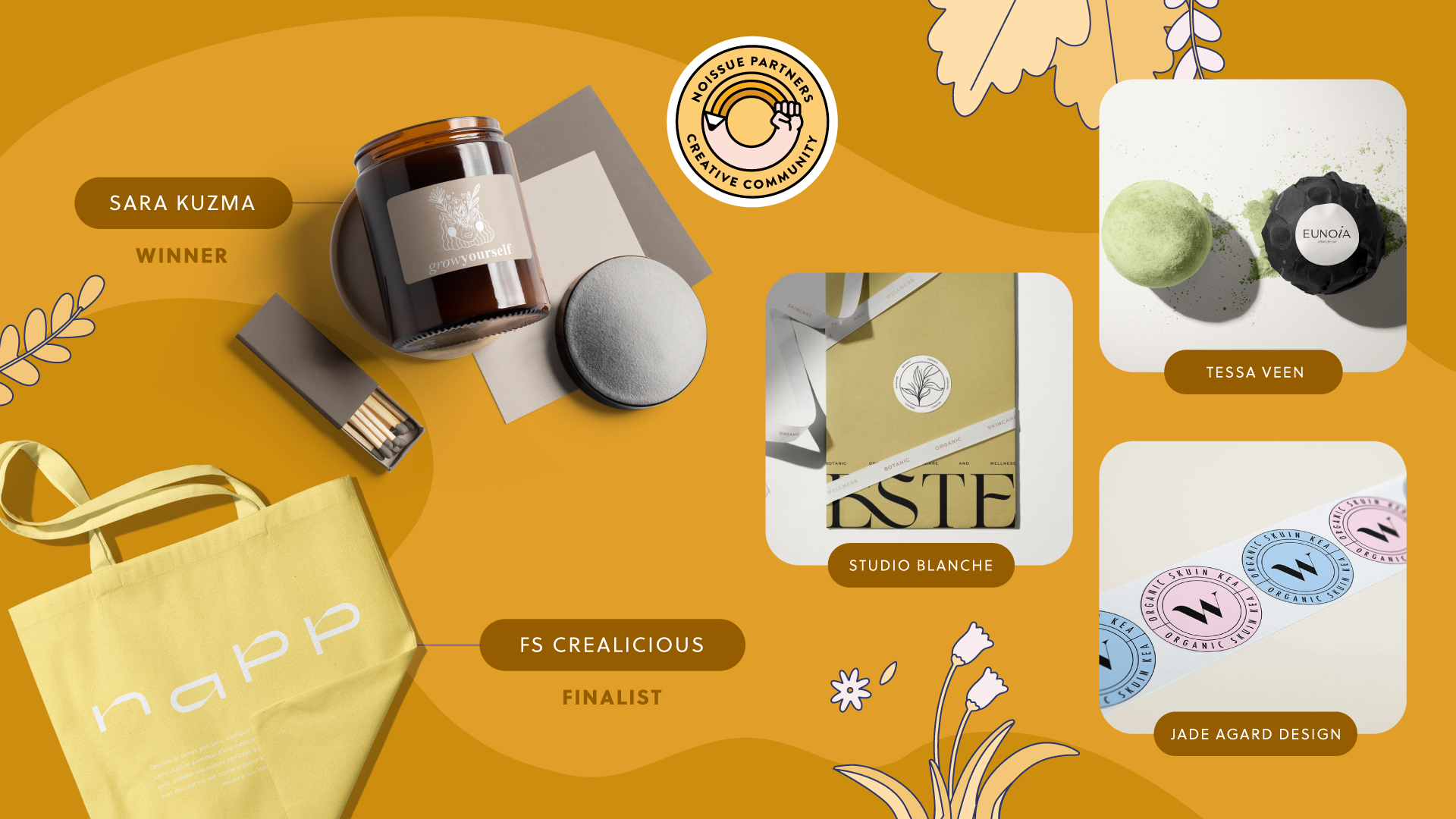 🏆 Presenting our BYOB #noissuechallenge Winner:
Sara Kuzma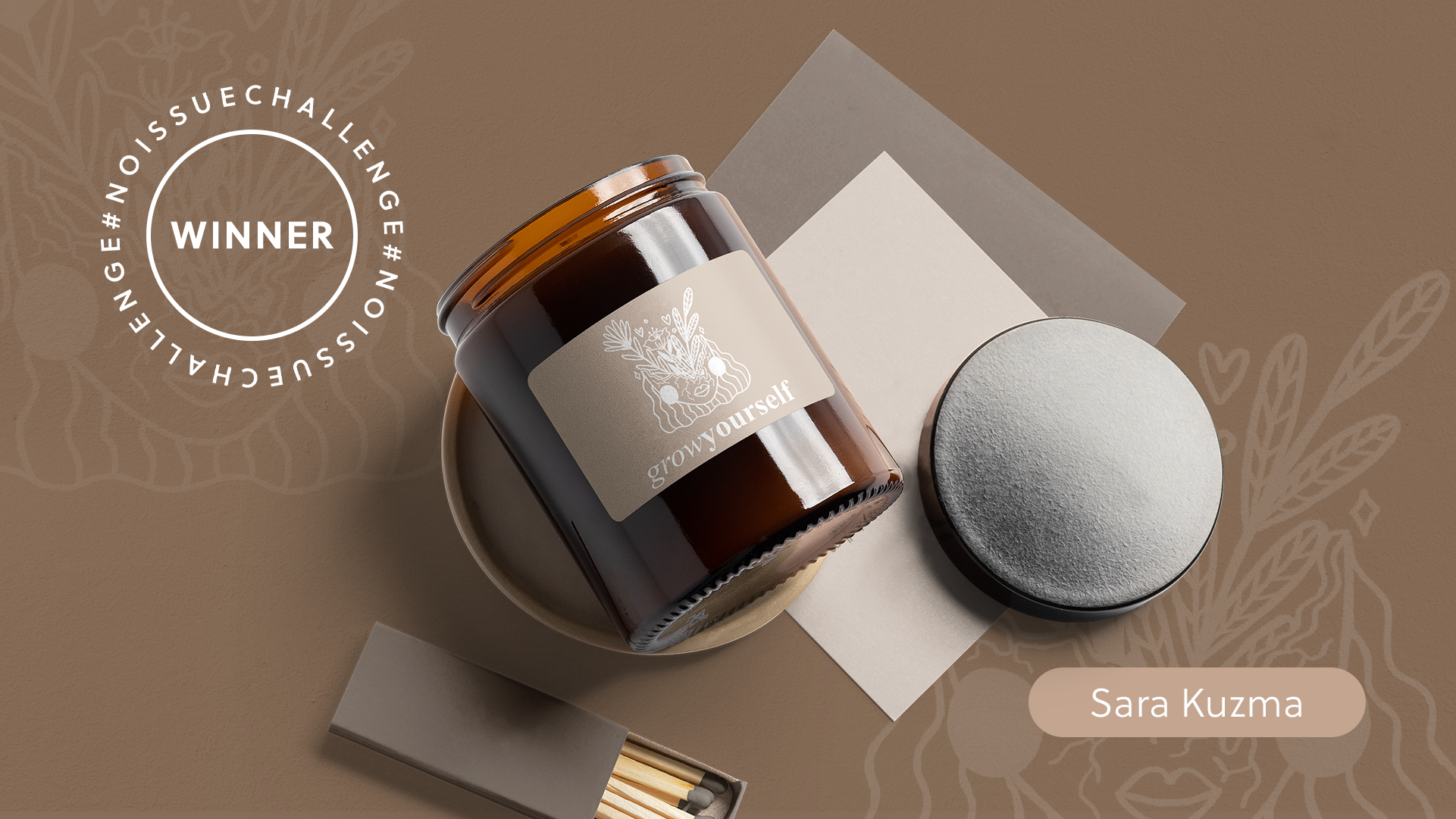 Sara is a Polish digital artist and creative soul with a passion for creating botanical designs. Currently based in the wild and beautiful country of Scotland, her winning entry was inspired by her love of the country and its flora and fauna. She wanted to show the uniqueness of wild flowers and their amazing ability to grow anywhere.
In her art, Sara wanted to invoke the idea that our body is also similar to a plant - by properly giving it the care and love it needs, we too can bloom wonderfully. Congratulations on being our March BYOB #noissuechallenge winner!
🎖️ Presenting our BYOB #noissuechallenge Finalist:
FS Crealicious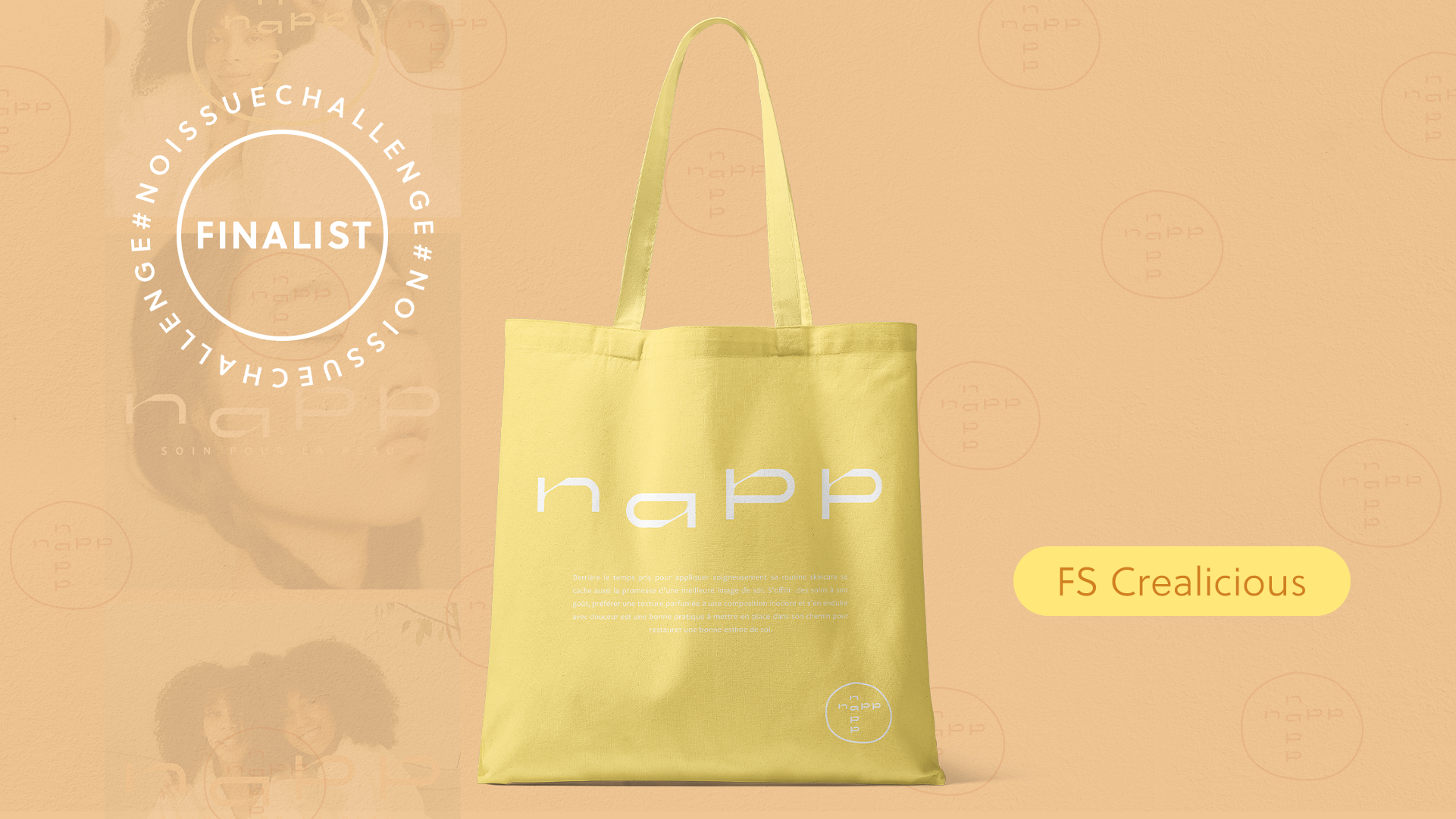 Fatou is a Lyon-based brand and web designer specializing in helping fashion, beauty and lifestyle entrepreneurs in making the businesses of their dreams a reality. She works closely with businesses in these industries as she loves everything related to making feel good about themselves, especially in the line of skincare—hence, the creation of Napp.
The name Napp is a play on the word nap, serving as a reminder for everyone to take time to slow down and relax. Envisioning a punchy yet relaxing brand, Napp features a peachy color palette mixed with a bold and elegant font. To make the logo a little more dynamic, Fatou added movement to the font type as well as creating a unique submark to make the brand young and fresh.

Studio Blanche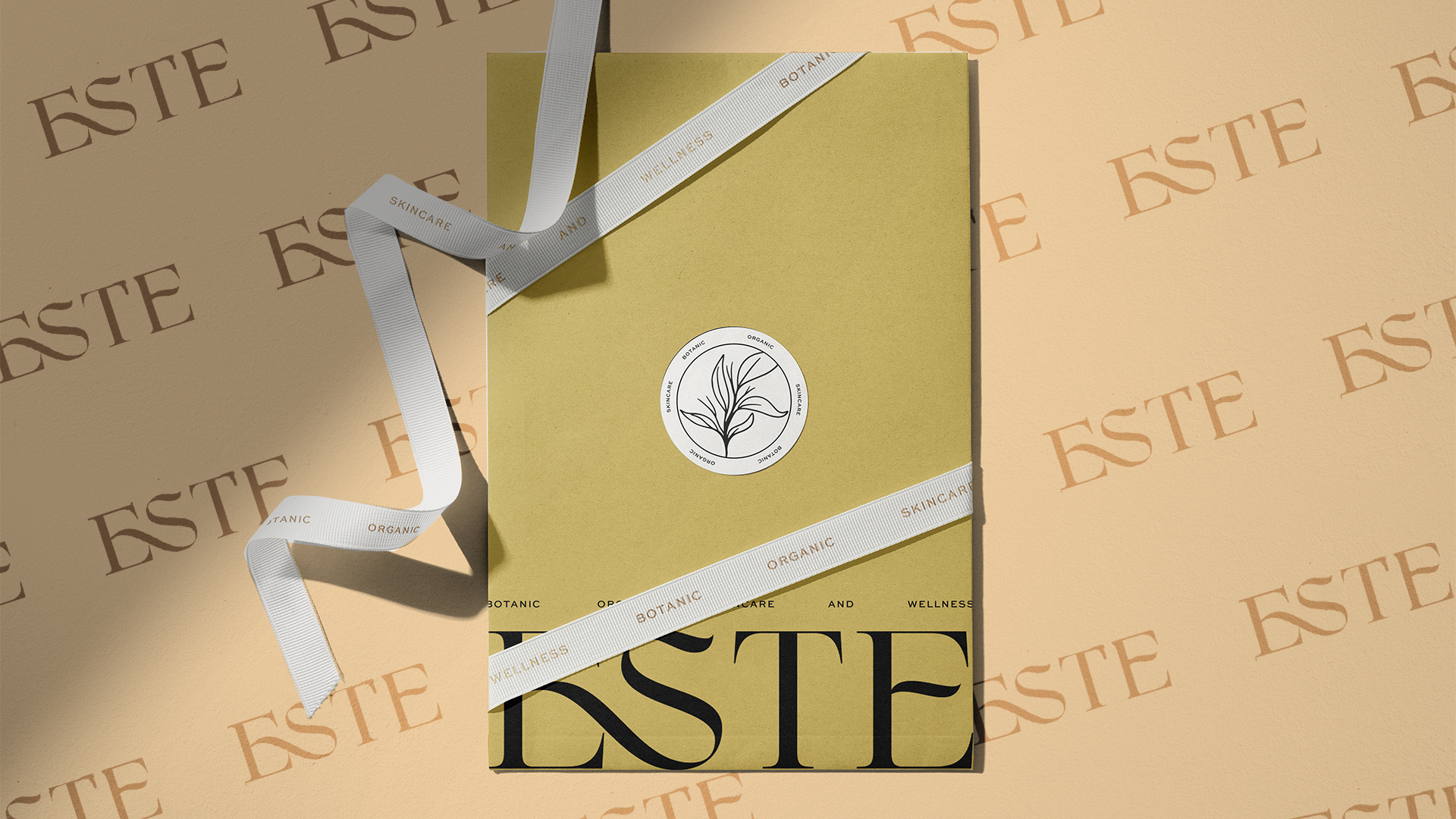 Blanche is a UK-based creative studio specializing in branding and web design for female-owned beauty and lifestyle businesses. They focus on crafting beautiful brands with a minimalist and elegant approach through an authentic and purposeful design. Inspired by all things organic, Este is a modern, botanic skincare and wellness brand created for our March #noissuechallenge.
The brand features a bold, customized font for the logo paired with a muted yellow as their main color. The simple typography enhances the modern and clean feel of the brand. Wanting to highlight the organic and sustainable aspect of Este, they also added a leaf illustration and pattern to the packaging and stationery pieces.
By Tessa Veen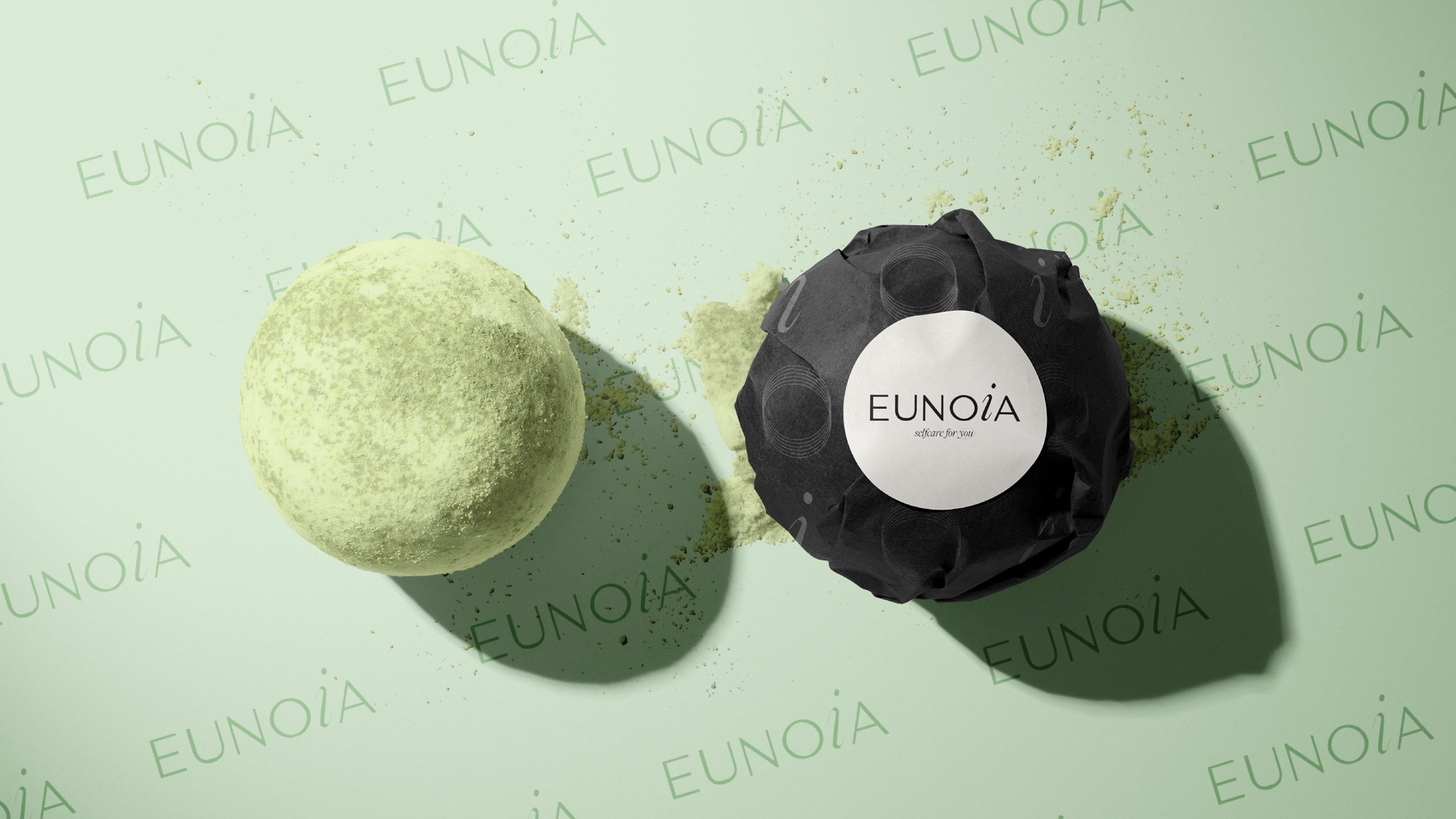 By Tessa Veen is a creative design studio specializing in bold branding and photography. Tessa loves to create content that doesn't rely on words to tell a story, being able to evoke a feeling when seeing a color palette, a photograph or a logo. Eunoia is a self-care brand Tessa designed for her #noissuechallenge entry, where she got a taste of that pure design magic.
The brand is quite close to her heart as it features personal aspects of her life that she used to turn into beautiful and meaningful art. Coming out of a break-up, Tessa needed a place where she could heal. Eunoia stands for both physical and mental self-care, with the best line of wellness products as well as a matching app that works with you to help you heal and feel happy.
VaDot Studio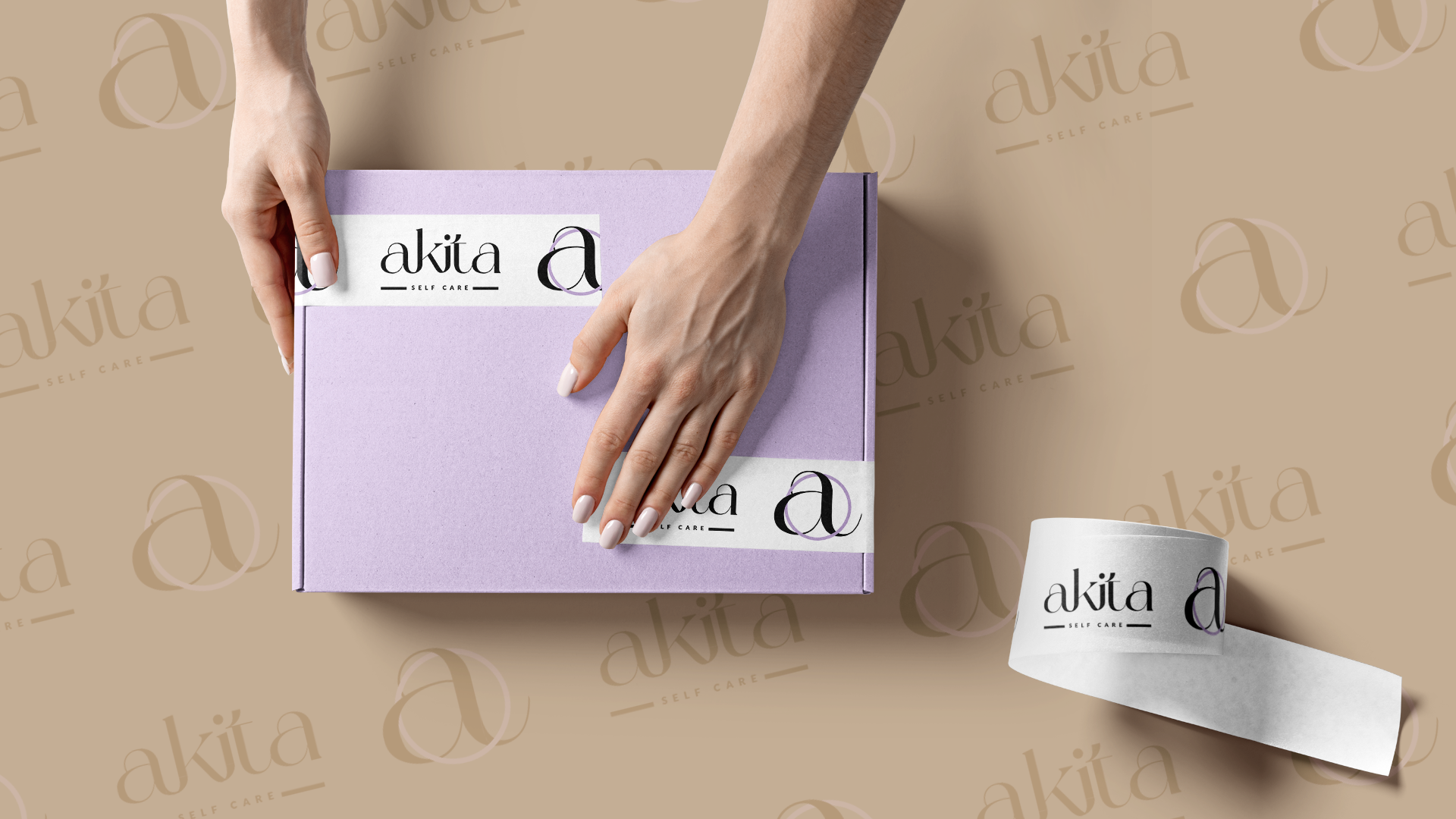 Since VaDot Studio's area of expertise differs from cosmetics, they wanted to seize this chance to create a skincare brand. Freedom, discipline, and new challenges are what inspired the creation of Akita. They adore minimalistic designs and it's evident in every single one of their creations.⁠
VaDot Studio absolutely loves the new BYOB-themed #noissuechallenges as they provide the freedom and creativity to express themselves in the most unique ways imaginable. Creating a brand is a lengthy process that they have been enjoying for several years.
Oh! Weetie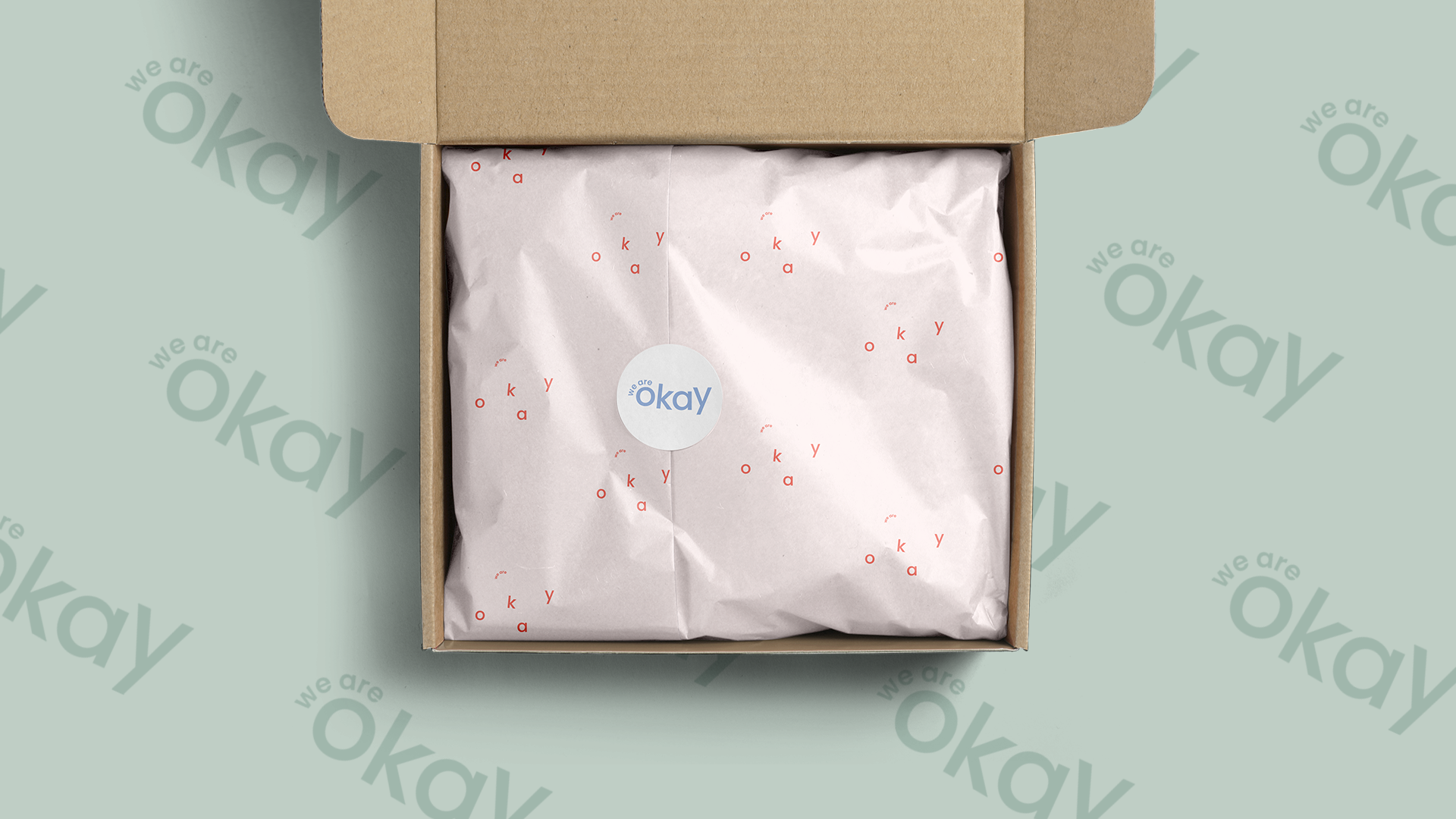 Oh! Weetie is a South Africa-based design and illustration agency with a strong passion for creating fun and conceptual branding. Their #noissuechallenge entry showcases the branding for We Are Okay, an imagined monthly subscription box. This self-care package is made to be shared with your bestie or partner.
Each monthly box features a variety of goodies and may include champagne, face masks, candles, and vegan snacks!⁠ Their branding features a simple typeface paired with a fun and relaxing color palette to match.
Jade Agard Design
Jade is a brand and web designer at Jade Agard Design, based in Trinidad & Tobago. She started her design journey back in high school at 15 years old and has been building her business ever since. She was inspired by a lot of skincare brands from Pinterest, but with the main inspiration coming from the brand "Yours and Saie".
In building out her entry, she wanted to use a more interesting way of saying "skincare" so she researched the phrase being presented in different languages. She found the Japanese phrase for skincare was "sukin kea" which sounded similar in English. Giving "welle" an extra, thoughtful boost, Jade included "Organic Sukin Kea" to the main logo. The brand features a high end and modern vibe setting forth longevity and a great stand up against their competitors.
Interested in participating in our design challenges? Follow the @noissuecreatives Instagram page for monthly #noissuechallenge announcements, updates and special projects!