noissue Recycled Padded Mailer, Custom Eco-Friendly Tissue Paper, and Recycled Card by @luminosity_crystals
Even though more people are opting to consume literature via ebooks and audiobooks, there is still a huge demand for physical books. 📚
Data shows that 826 million print books were sold in 2021 in the U.S. alone, and that's 9% over the previous year despite the fact that people have the option of reading books on tablets like the Amazon Kindle and other online platforms.
If you're in the business of selling books, understanding how to pack and ship books that arrive at their destination in good condition is crucial if you want to make your bookstore's inventory available online.
In this article, we will show you how to pack books for shipping, the best carriers for shipping books, and the cheapest way to ship books.
How to pack books for shipping

Books may be sturdy, but they still require quality packaging materials and proper handling to ensure they don't bend or get damaged by moisture en route to the customer. Here is how to pack and ship books safely:
Step 1: Secure your packaging supplies

You will need to secure the following items before you start packing books for shipment:
Bubble wrap
Clear plastic bag
Cardboards
Packing tape
Stapler
Scissors
Shipping boxes
Packing peanuts
Step 2: Wrap the book in protective packaging

Wrap a few sheets of paper around the front, back, and sides of the book, overlapping at the edges. (Pro tip: this is a more eco-friendly option compared to using bubble wrap. You can even personalize your wrapping paper with noissue's customizable tissue paper.)
Pay attention to the corners of the book which can get bent from contact. Secure the roll with packing tape or a branded sticker.
Doing so protects the book from knocks and bangs during transit, and more importantly, it helps to safeguard the book from moisture in case the shipping box gets wet.
If you are packing multiple books into the same box, wrap each book in protective materials and separate the books with a layer of padding for each book.
Step 3: Sandwich the book between cardboards

This is to keep the book from getting bent. Cut two pieces of rectangular corrugated cardboard that are slightly larger than the book, and sandwich the book between them to protect it from damage.
Staple all the open ends of the package and wrap brown paper or wrapping paper around the cardboard roll. Then further secure it by tapping the paper in place.
Step 4: Place the books in sturdy shipping boxes

Place the wrapped book inside a padded mailer or shipping box and fill any spaces with newspaper, eco friendly bubble wrap, or shredded paper for padding.
Your choice of packing must be suitable. If you are only shipping one book, an envelope may be sufficient, however, you will need a cardboard box for multiple books.
There is also a wide variety of book sizes and your choice of packaging must take this into account. Lightweight books can be shipped in padded envelopes, while thicker books should be shipped in cardboard boxes.
A sturdy, standard cardboard box of 17''x12''x12'' should be adequate for most shipments. You want to avoid packing the books vertically so they won't splay out during transit. It's better to lay the books on their side so that their edges won't get squished or bent.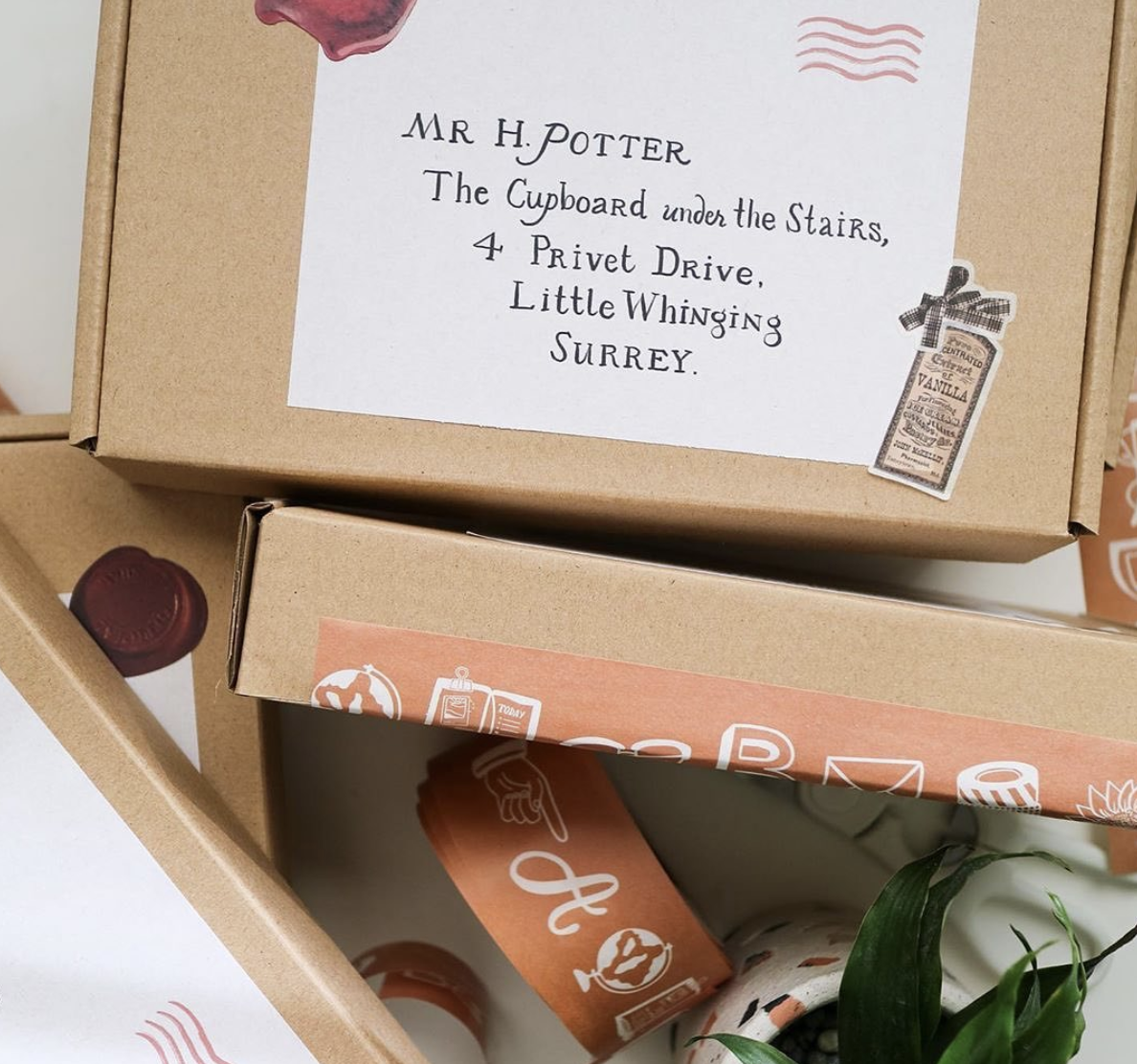 Step 5: Tape and label the box

Close the lid of the box and seal it with strong packing tape. Tape along each edge seam of the box for extra protection, but don't overdo it to the point where it's difficult for customers to unpack the items.
Place the shipping label on the top or side of the box, be sure to clearly address the package, and attach the customer's tracking number to the box.
You should also include signature confirmation and secure insurance if you are shipping multiple books or rare books. Purchasing insurance will provide you with money back in case the book gets damaged or stolen.
The best carriers for shipping books

Most of the major carriers ship books and offer both flat rate and variable pricing options. Below are the best services for shipping books through each of the major shipping companies:
USPS

You can mail books through USPS using the following services:
First Class Mail
Priority Mail
USPS Media Mail
USPS Retail Ground
First Class Mail is for shipping books that weigh 13 ounces or less and your package will be delivered in 1-3 business days. The cost of shipping depends on the weight of your envelope.
Priority Mail is for packages over 13 ounces and it is the cheapest way to ship multiple books in one box. The cost of shipping depends on the size of your box.
USPS Media Mail is for shipping books, DVDs, CDs, sheet music, and sound recordings at a discounted rate. The book must have at least eight pages and must not include advertisements, loose photos, and comics.
Media Mail can save you as much as 50% on shipping costs, and it is by far the cheapest way to ship books. You will learn more about Media Mail later in the article.
USPS Retail Ground is for shipping single-piece items with a maximum weight of 70 pounds. It is slower truck shipping and shipping cost is determined by distance and the weight of the package.
FedEx

The shipping company offers both cheap flat rate shipping options and variable pricing for when you need overnight or fast delivery. FedEx sets pricing based on box size as well as speed and distance of travel.
The following services are available for shipping books through FedEx:
FedEx Express Saver
FedEx 2Day
FedEx Standard Overnight
FedEx Priority Overnight
FedEx First Overnight
You are required to use the company's packaging materials, although they are available for free and can be ordered online.
UPS

Just like FedEx, UPS also offers both flat rate and variable pricing options. The company sets shipping costs based on package size and speed of travel (distance is not included for UPS).
Three shipping services are available:
UPS Ground
UPS 3 Day Select
UPS 2nd Day Air
You are allowed to use your own packaging and the carrier sets packaging sizes based on volume and not box dimensions.
Amazon

Amazon is a great option for selling and shipping books to customers. The eCommerce juggernaut offers affordable and reliable ground and air shipping options.
As a merchant on Amazon, you can use Fulfillment by Amazon (FBA) to store and ship books to customers taking advantage of the company's warehouses and ever-growing fleet of transport options.
How to ship books cheap

Shipping books can get pricey, particularly if you're selling items on the heavier side or if you're sending books across large distances. To help you lower your costs, here are a few tips on how to ship books cheap.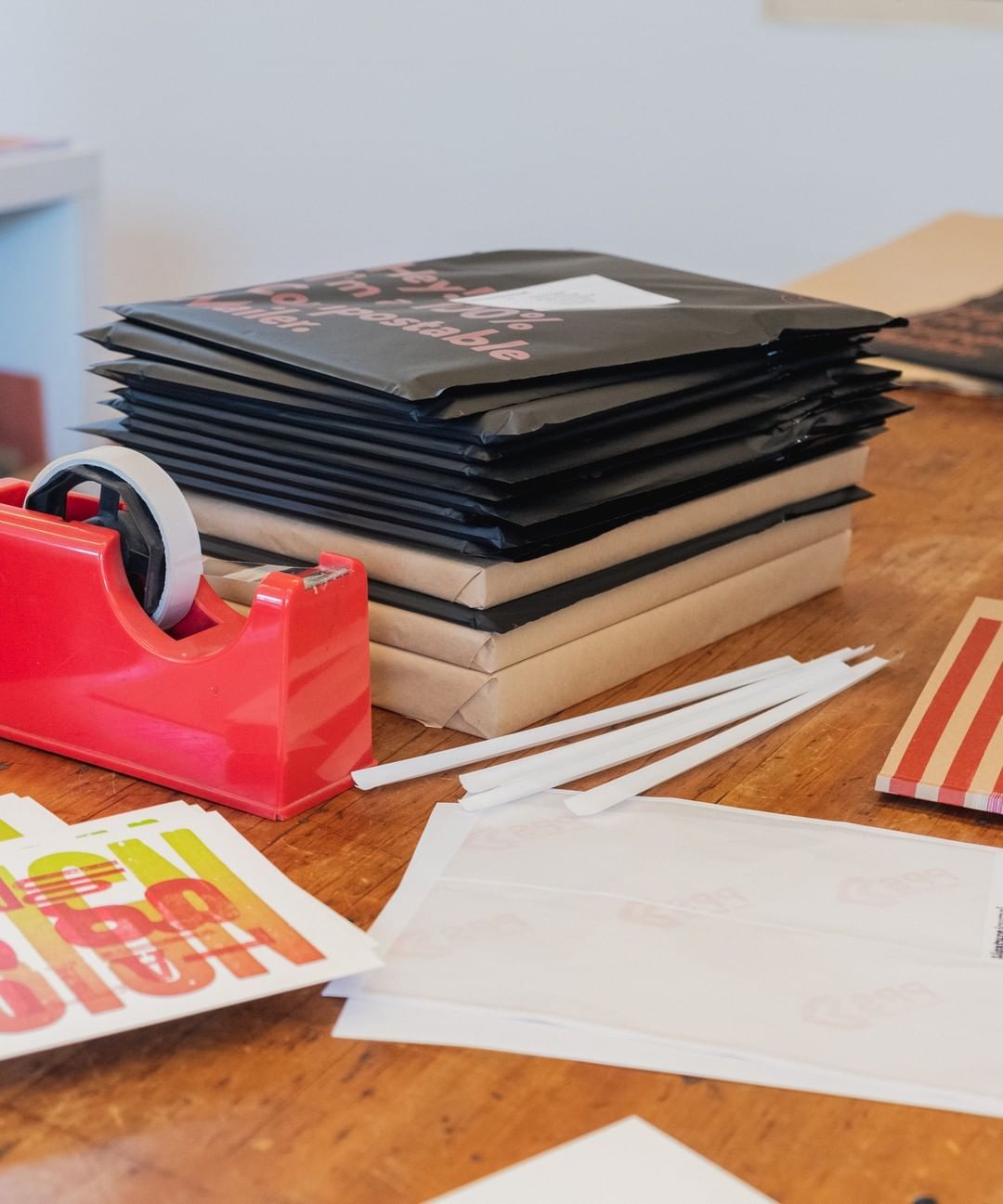 Chooose USPS Media Mail for the cheapest book shipping option

You can use USPS Media Mail to drastically reduce your shipping costs and boost margins when sending books. Media Mail pricing is based solely on weight. You only pay $2.75 for a shipment that weighs one pound and an extra 52 cents for each additional pound.
That shipping rate stays the same irrespective of the distance of travel, and to qualify for USPS Media Mail, your package must weigh less than 70 lbs.
One thing to note is that you can't schedule a free pickup when shipping books using the Media Mail service. This can become an issue if you are planning to send boxes of books using the service.
You can work around the issue by opting for Priority Mail for at least one of your packages. That will ensure USPS will come pick up the packages and you won't have to lug everything to the post office yourself.
Also, Media Mail is not the fastest way to ship books. It is a slower service that can take anywhere from 2-10 days, and can even take 2-3 weeks to get to states like Hawaii and Alaska.
You must consider how far your package will be traveling and how fast your customer wants the book. If you must deliver the package quickly, you must opt for faster shipping options from USPS and other carriers.
Be mindful of the sizes of your packing materials

The costs of filler materials like peanuts or scrap paper can add up, but you can avoid them by using just the right amount of packing materials. Rather than placing books in large boxes and filling out the extra space, consider custom straight tuck end or container boxes that are closer the size of your books.
Doing so helps you avoid using unnecessary filler materials; not to mention, it helps you be more sustainable by avoiding waste.
Purchase shipping materials in bulk from the right vendor

If you ship large quantities of books regularly, you can save money by stocking up on packaging materials. Packaging vendors typically offer a lower rates for larger order quantities, so ordering in bulk could make sense depending on your order volume.
That being said, it's incredibly important to choose the right vendor for your needs. It helps to partner with a company that has low minimum order quantities (MOQs) to start with. At noissue, for example, we strive to have the lowest MOQs in the market to help businesses of all sizes get access to sustainable and customized packaging materials.
So, do your research, find the right vendors and negotiate when necessary. Doing so will help you ship products sustainably and cost-effectively.
🎁 That's a Wrap!

Shipping books is simple and can be very affordable if you follow the best practices outlined in this article. Now it's up to you to kick off your eCommerce bookstore and start shipping books to customers using the knowledge you have obtained.
Looking for sustainable materials for shipping books? Check out noissue's catalog of sustainable packaging supplies. From customizable wrapping paper and tape to compostable mailers and kraft boxes, noissue has you book-shipping needs covered.