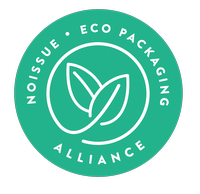 When it comes to picking our favorite food, our cravings can become very specific. From fast food burgers to scoops of ice cream, we can't deny that we crave those from specific restaurants. An iconic branding can make any food establishment stand out and stay top of mind, and that's the goal of Jetties Waterfront Kitchen + Drink.
Based in Lake Arrowhead, California, Kyle Avarell and his wife started the lakeside family restaurant in April 2021 to provide a casual dining experience in Lake Arrowhead while elevating the quality of food in their area. They serve a menu of American food in a venue with a large lakefront patio and dockside bar.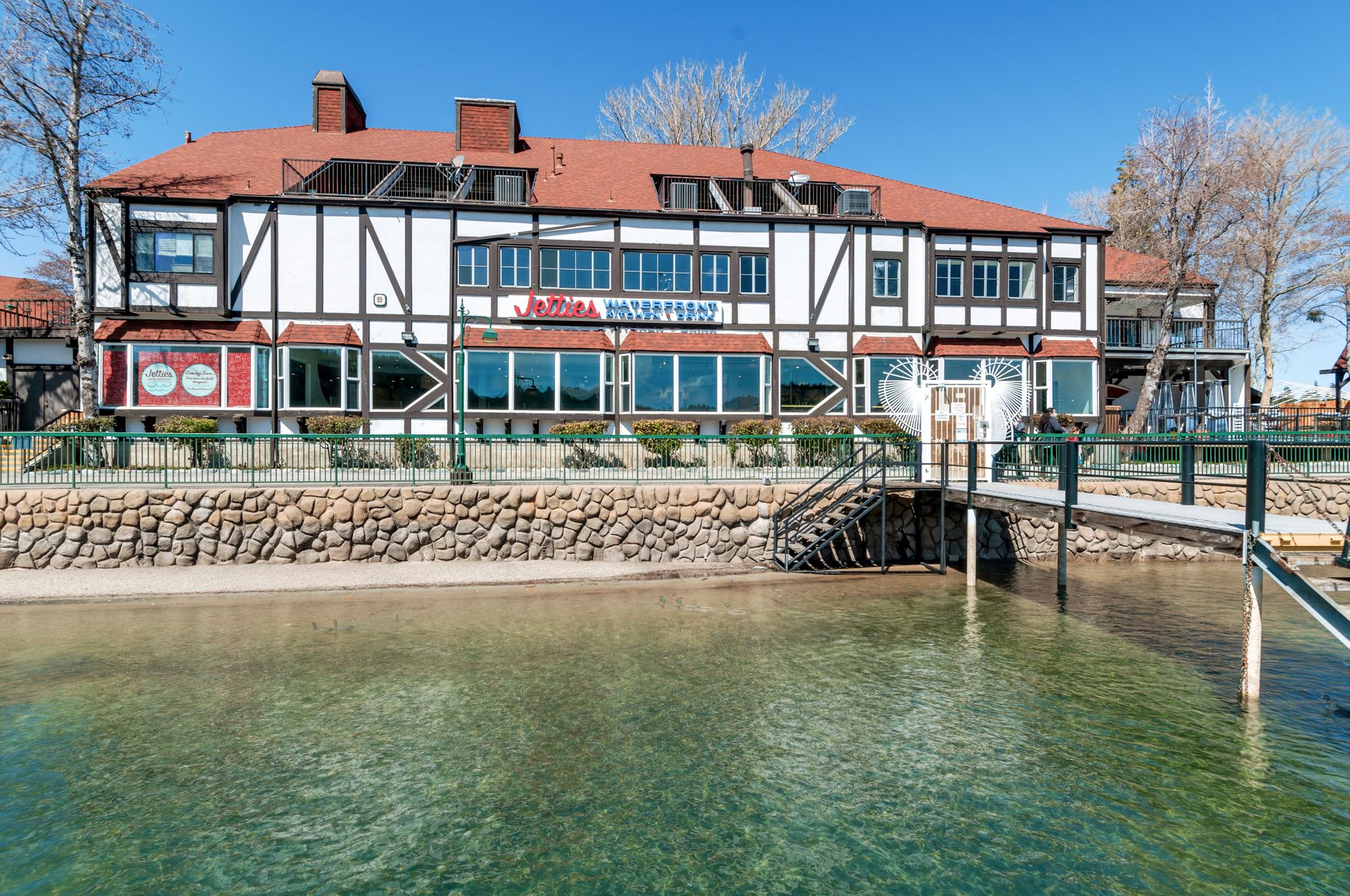 "Our goal is to make sure every customer has an amazing experience here at Jetties. Whether you are here to have dinner or just having drinks with friends, you will always have the best food and the best service."
With their goal of becoming a standout resto in their area, branding has been extremely important to them from the start. Despite being new and Lake Arrowhead being their first location, they want their customers to feel like they were dining at an established restaurant. The feeling of enjoying your comfort food in a place that feels like home is unmatched.
Kyle and his team decided to go forward with custom packaging to let the customer know that they are paying for a quality product. They also want them to take that lakefront dining experience wherever they go when they order food for takeout. Jetties uses the noissue Foodsafe Paper for their to-go meals and their signature ice cream kookie. They customized it with icons of their restaurant and their red logo so that their customers can get the full experience whether they dine inside the restaurant or take their food on a boat.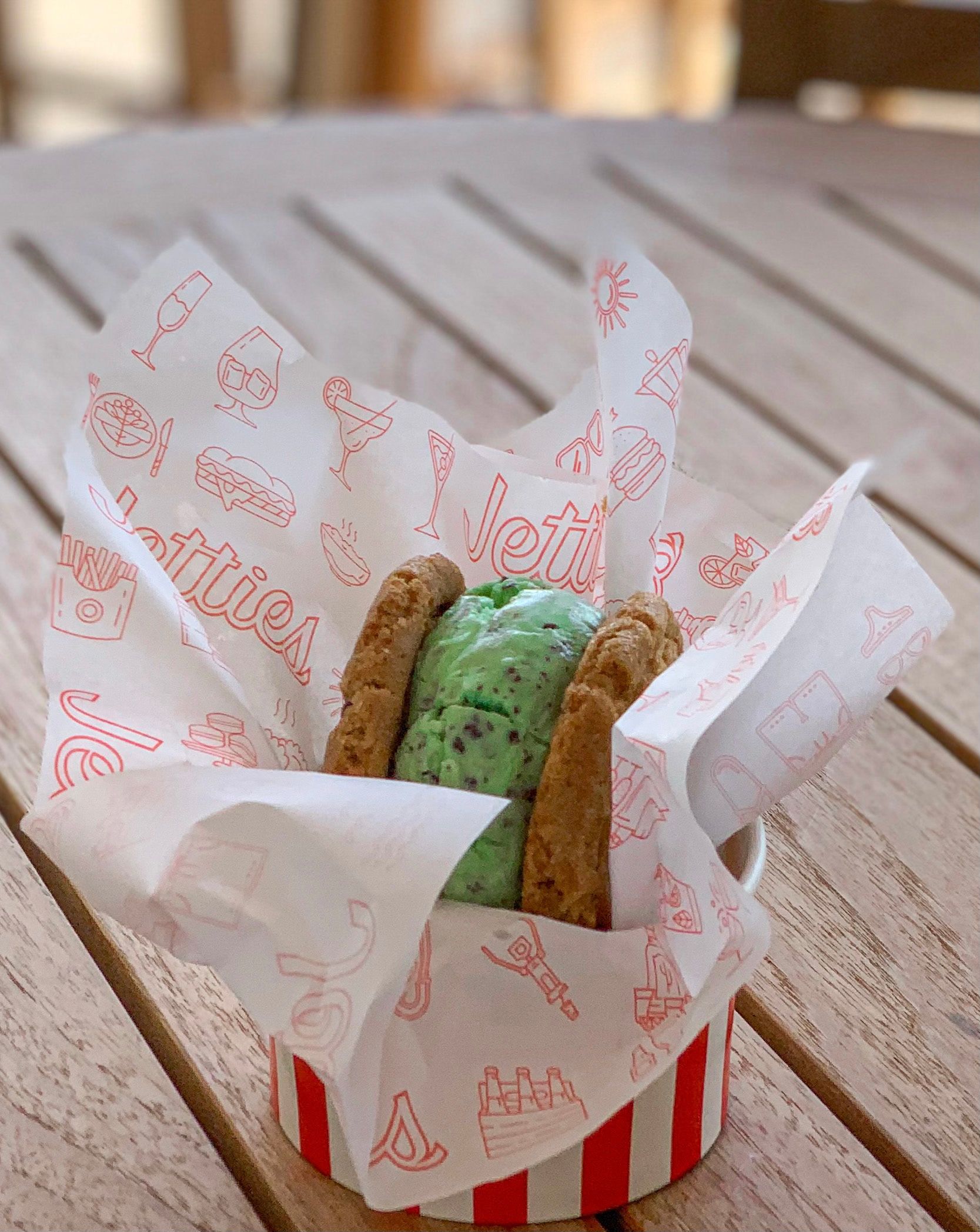 Establishing your brand identity in the food industry is one way to leave a lasting impression on your customers especially if you're doing your own thing in a specific cuisine. Jetties is dead set on making an impact to their customers in Lake Arrowhead, and beyond, by incorporating their designs with their best-selling dishes. Find a way to seamlessly inject your branding into your culinary creations and appeal to your customers in terms of taste, ambience, and aesthetic. Once all goes well, you'll have customers coming at your doorstep and craving your brand specifically in no time.
---
Find more of Jetties Waterfront Kitchen here:
Website: www.jettiesla.com‌
‌Instagram: @jettiesarrowhead
Like this story? Tell us yours! Share your brand story and love for your custom packaging and get a chance to be featured on the wrap! If you're a noissue customer and are interested, you can join the Eco-Packaging Alliance by clicking here and answering a few questions here.
Questions? Email us at ecoalliance@noissue.co.