As you may have already read here, one of the areas we're working on this year is around how we support our communities through a culture of education and community in the sustainability space.

At noissue, sustainability is at the heart of our business and we want to share our journey in hopes of inspiring yours, and sharing our knowledge of what we've learned along the way.
As we move towards a more circular economy, we want our products to live a full and circular life, which is why we believe education is so important.
How each business implements sustainability might look different and that can make it feel complicated, but we want to help bring some clarity on how you and your customers can affect change through sustainable practices.
Below, we'll share how we're undertaking education internally and how you can get started with what this looks like for your business or brand.
Sustainability education

How we're supporting sustainability education at noissue
We are raising awareness and educating our communities about the three circular frameworks that noissue products fit into: compostable, reusable, and recyclable. We are making the end-of-life aspects of each framework and underlying product clear and accessible through  blog post series.

We're using our publication The Wrap and our global Industry Experts network to bring you more information and education on sustainability in action – both in packaging and in other aspects of their business.
How our customers are supporting sustainability education
We've seen some great examples of how our customers educate their followings on environmental issues.
Seed and Sprout does an awesome job at educating on reuse and sustainable living via their online publication The Slow Down. Read more in our interview with them here.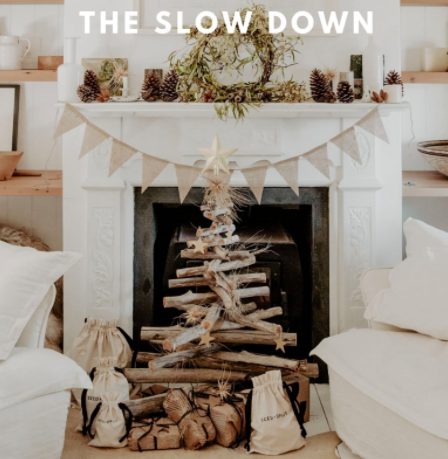 An example of how education, culture and community intersect is kimber elements. They met an indigenous community who expressed their desire to create a market-driven solution to generate social and environmental change. The brand aims to amplify indigenous women to conserve and protect wildlife through sustainable business and educational opportunities.
To do this, they have partnered with wildlife conservation organizations in Kenya for a direct impact on sustaining biodiversity, that in turn sustains humanity. 10% of each jewelry purchase is dedicated to their WILDest Dreams scholarship fund to provide educational opportunities for each artisan's daughter to study and pursue a career in wildlife conservation. Read more in our interview with them here.
A culture of sustainability – not just environmental, but in business

We've thought about what a culture of sustainability means to us. We think ultimately, it means sustainability principles are embedded at all levels of our business. Sharing information is a really important step we're taking on this as collaboration is necessary for our sustainability initiatives to succeed.
We've established an Environmental Working Group with different parts of the business to help us work together to achieve our goals - this includes finance, human resources and supply chain – and will continue to grow.
What a sustainability culture feels like to us
People and planet are part of our decision making.
Everyone understands our mission, what our role is in wider society and is engaged with that mission.
Leading by example both at work and in our personal lives.
Openly sharing ideas and challenges for implementing sustainability into our daily lives.
Now that we have defined what this culture looks like at noissue, we'll be measuring our progress at the end of the year through an employee survey. We'll continue to iterate and innovate on how we build and grow this culture and hold ourselves accountable.
For more ideas on how to get started on this in your business, we recommend this article from B Labs on building a sustainable culture.
How we are building a sustainable culture
Inspiring our team. From onboarding to the ongoing efforts of our sustainability journey, we make our progress accessible to both our team and our customers
Inspiring our customers. We are encouraging our community to actively take steps to be better together and celebrating their success by telling their stories to a global audience.
Supporting Our Communities

We want to have a positive impact on our communities. Giving back to the community means two things to us: supporting our small business community through our community programmes like the Eco-Alliance and Industry Experts, and supporting the geographic communities we operate in.
To create change, we need to collaborate. Our aspiration for the Eco-Alliance is to be better together. We're committed to bringing the Eco-Alliance – our sustainability focused community – on our sustainability journey with us and sharing our learnings along the way.
We surveyed this community on how we can best help them on their sustainability journey one way we will act on this is continual updates on our progress and sharing helpful advice  from thought leaders.
We're also looking at how we can give back to the geographic communities we operate in, one way we already do this being through our tree planting across many global communities.  
We're inspired by our customer Germantown laundromat and how they give back to their community. They partnered to create a 'Climate Class' to educate their customer base and continue to interact with their community via surveys to see what environmental topics they want more education on.
Community compost coalition is a great example of how communities come together to tackle issues like where to find composting facilities and how to compost.

Check out our Earth Day post which also has some ideas about how to educate your customers on what you're doing.
How we are supporting our community
We are committed to continue to support global reforestation via our Eco-Alliance program. To date, we have planted 32,189 trees in 22 different locations.
We are focusing on educating our communities on sustainability and running a sustainable business via our publication, The Wrap, and our Industry Experts network.
We're looking to support social enterprises in need of packaging in each of our key hubs to support the communities we operate in.
Small steps lead to bigger change

With all progress, the best way is to take stock of where you are now and your vision for the future.
We are always looking at what new initiatives we can drive to equip our customers, partners and team with the knowledge to make informed choices that positively impact their communities and local environments.
Reducing the environmental impact of packaging is one way we can help, while educating our communities is another.  
We hope this inspired you to start thinking about the impact your business can have in these areas, too! Stay tuned for more deep dives into the 8 areas of sustainabiliy we're looking at for 2021.

If you'd like to become part of a sustainably-minded community, then join the noissue Eco-Alliance so we can be better together and to stay up to date with our progress.