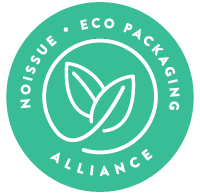 Jewelry isn't really always just about jewelry. Sure, they always add a beautiful finishing touch to any look, but oftentimes, jewelry is also symbolic of deeper meanings or stories for each individual. They're the closest thing we have to wearable pieces of art that we can bring around wherever we go!
That's certainly something that Teresa, the creator behind the jewelry brand John and Luna, can thoroughly understand. Based in Australia, beautiful, high-quality jewelry pieces are the centerpiece of John and Luna. From classic pearl necklaces to delicate bracelets and hoop earrings, everything is carefully handcrafted with high-quality metals and pearls to hold stories or store memories that can be handed down from generation to generation. All of John and Luna's beautiful pieces are carefully packaged for each in custom packaging that safely secures each piece, including their own tailor-made noissue Tape!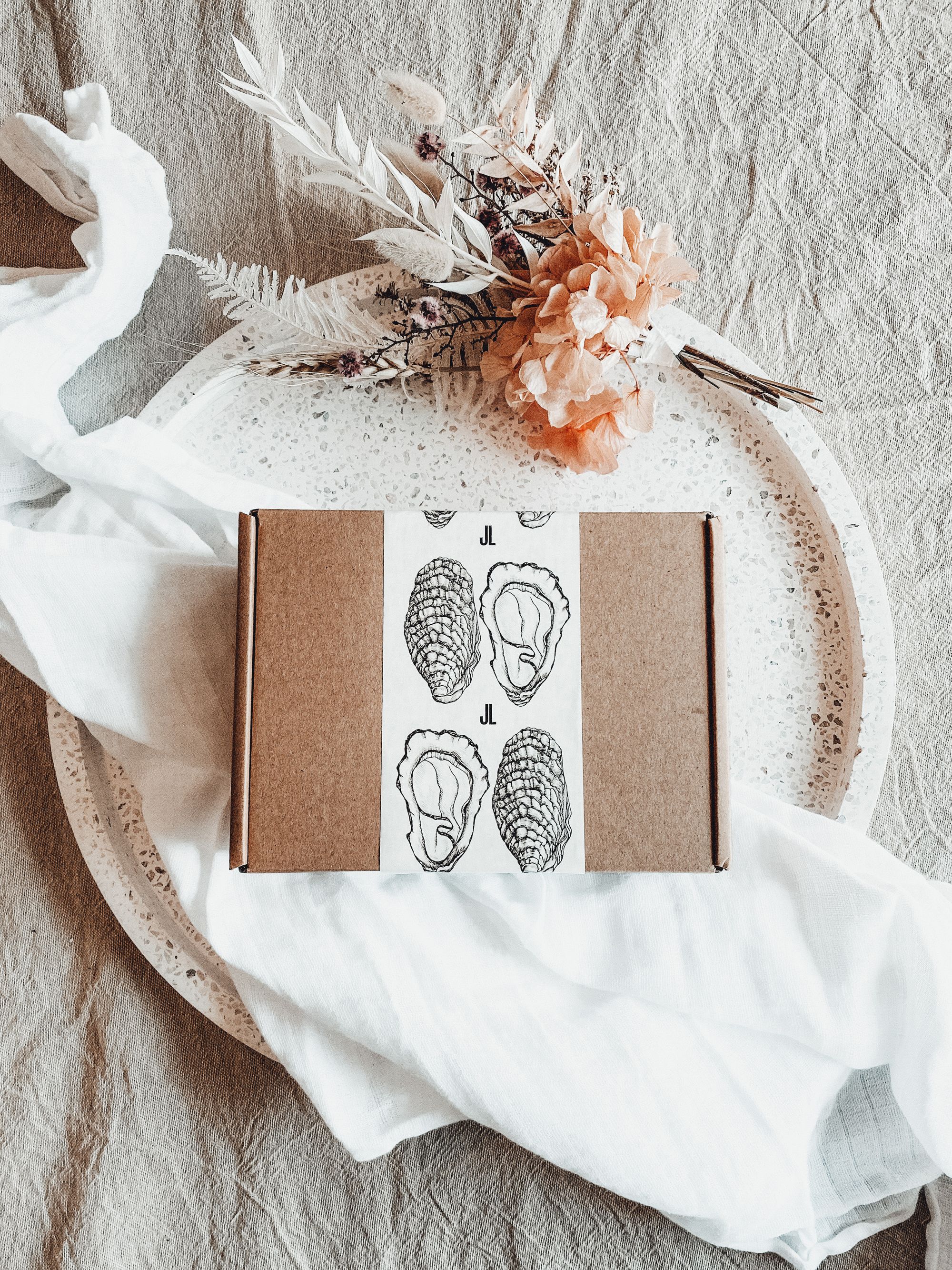 Jewelry had always seemed part of Teresa's path in life. Long before John and Luna was ever created, she'd enjoyed pulling old pieces of jewelry apart as a young girl, then putting together bits and pieces to form something entirely new! Jewelry had always been a lifelong hobby, but never something she'd intended on taking seriously. In 2016, Teresa lost her father, and it was jewelry-making she turned to as a form of therapy throughout one of the most difficult periods of her life. It was during this period that she found the inspiration to follow her passion and create her own jewelry brand, to help others connect with their loved ones. After some time, John and Luna was born, named in honor of the bond Teresa and her father shared through music.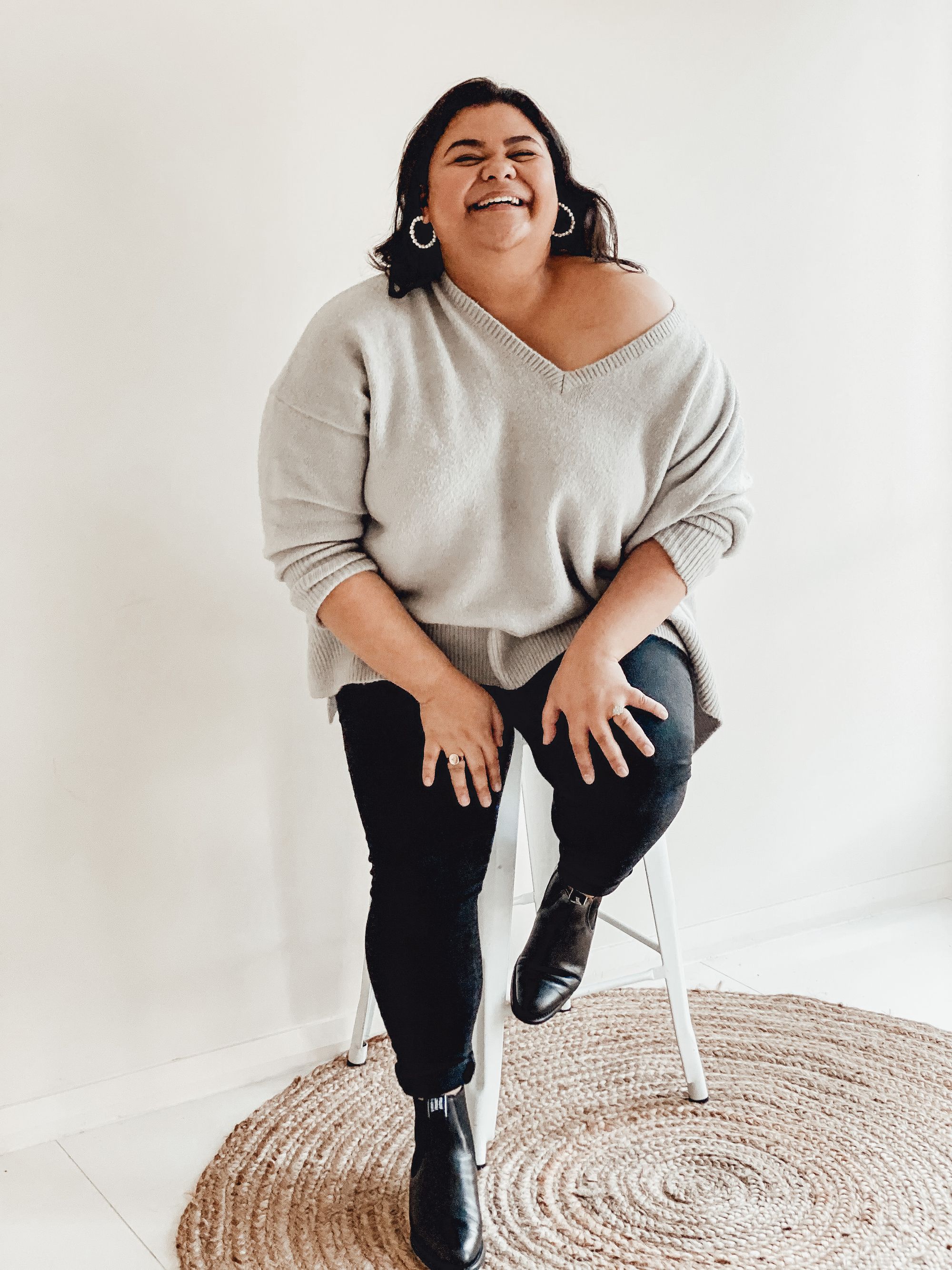 To this day, John and Luna's mission is the same: to create beautiful pieces of jewelry that represents stories, memories, and special occassions, are suitable for everyday wear, and can be passed down to future generations!
As a business owner, one thing that was unquestionable for Teresa was her environmental responsibility. When she started her own brand, she was resolute about being as circular as possible throughout her creation process. Everything at John and Luna is handmade to order, and she makes it a point to reuse metals to reduce environmental impact.
"We believe our conscious decision to hand-make every piece of jewellery to order, allows us to reduce waste and minimise our environmental footprint."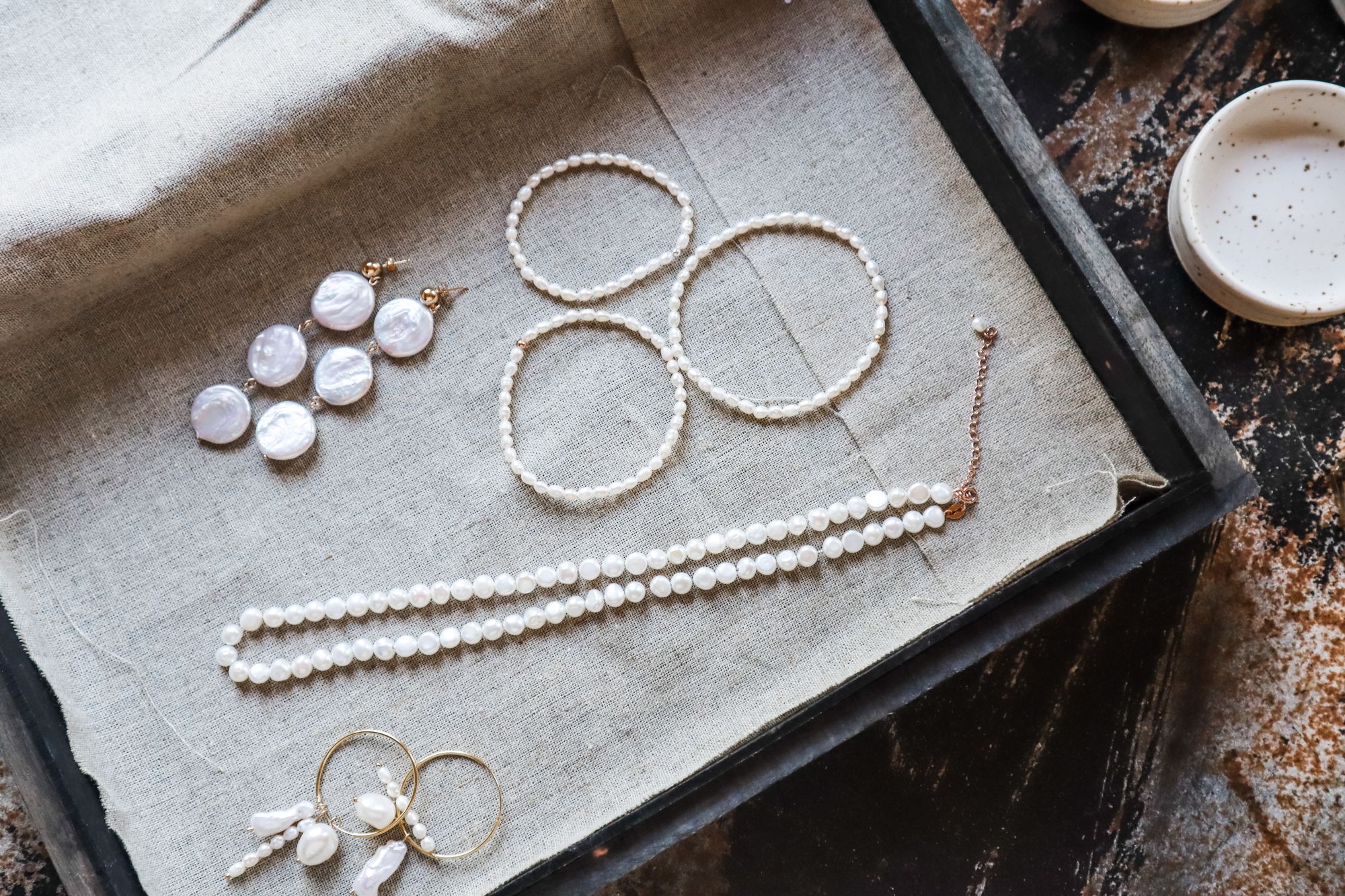 When it came to packaging their pieces, the same principles applied. Teresa wanted to leave as little waste as possible, while being able to set her brand apart in the market. The solution? Circular packaging that she could customize with John and Luna's branding, which she was happy to find with noissue!
"We also believe in sustainable minimal packaging that is beautiful but also is kind to our environment. When looking for packaging we always consider the sustainability of the business we are investing in. noissue stood out with the unique branding and mission."
As a finishing touch to their packages, John and Luna uses water-activated noissue Tape, customized with beautiful monochrome illustrations that bring their brand's elegance and timelessness to the forefront.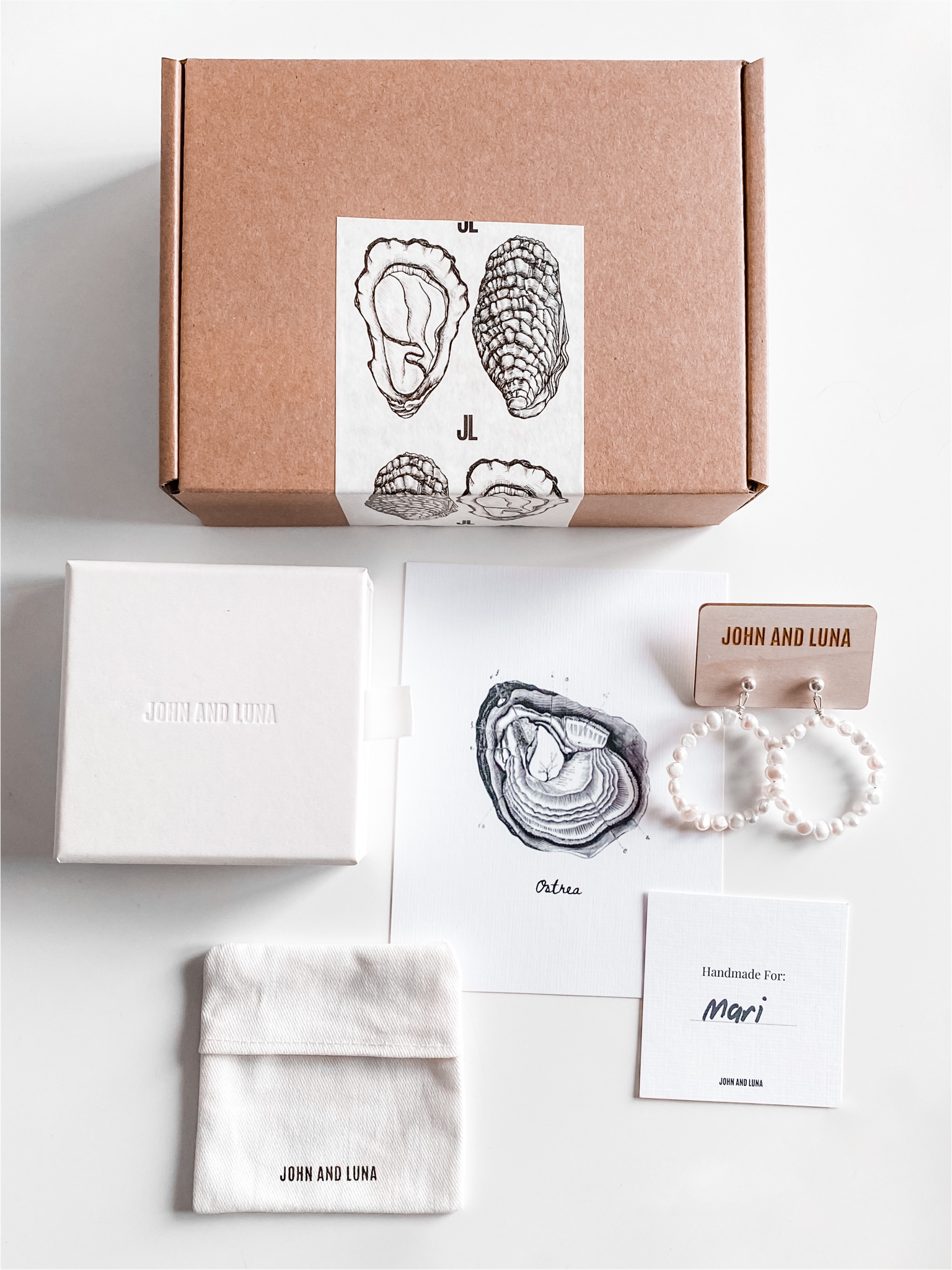 To take her sustainability mission a step further, Teresa's also joined noissue's Eco-Alliance community, where her every order contributes to climate action initiatives in areas of need! Being part of the community also puts her brand alongside other small businesses around the globe that share her environmental values, and are committed to doing better for the planet.
Everything at John and Luna is made to order with utmost care and intention, which is one of the pillars of their environmental responsibility. They use as minimal packaging as possible, and make sure to use materials that are recycled or compostable. They share their environmental initiatives with their community via social media, sometimes even going live on Instagram!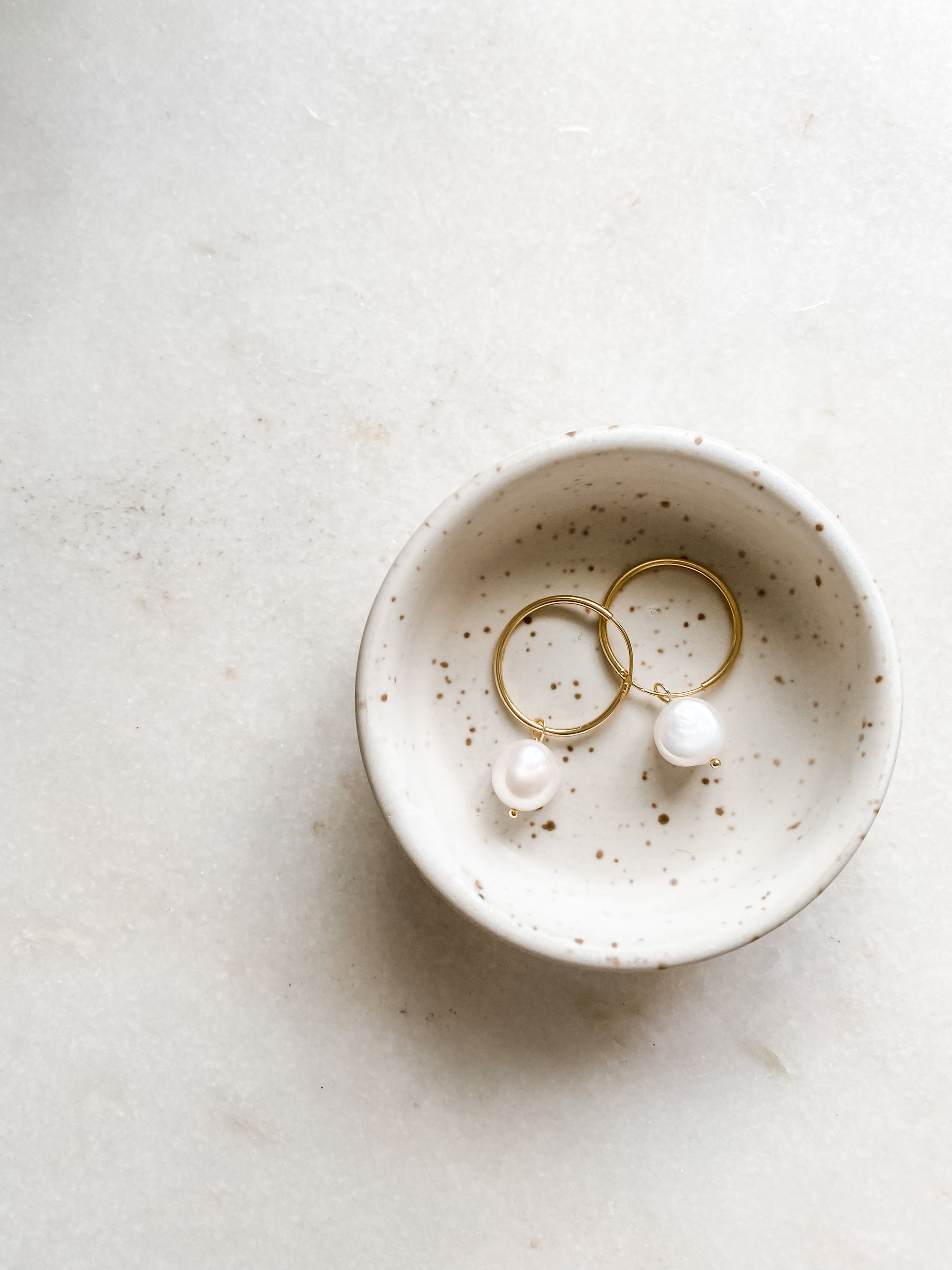 All of the pieces at John and Luna are special all on their own. This was always part of the brand's ethos since its very beginning—each piece is handcrafted with care to hold special meaning and memory for each wearer. But what also makes it a special one is their commitment to being kind to the earth, which is embedded in every step of the process.
It wasn't always an easy journey however, particularly in the earliest years of the business. On months when orders were particularly scarce, Teresa felt inclined to simply give everything up, but ultimately, it was her pure passion and love for her craft that pulled her through. She continued to work and build her business everyday, eventually learning the ropes and finding her own place in the market.
"I kept going because I have so much passion. I kept in my lane and continued to learn, my passion is what helped me cope, that and the reason why I started my business in the first place."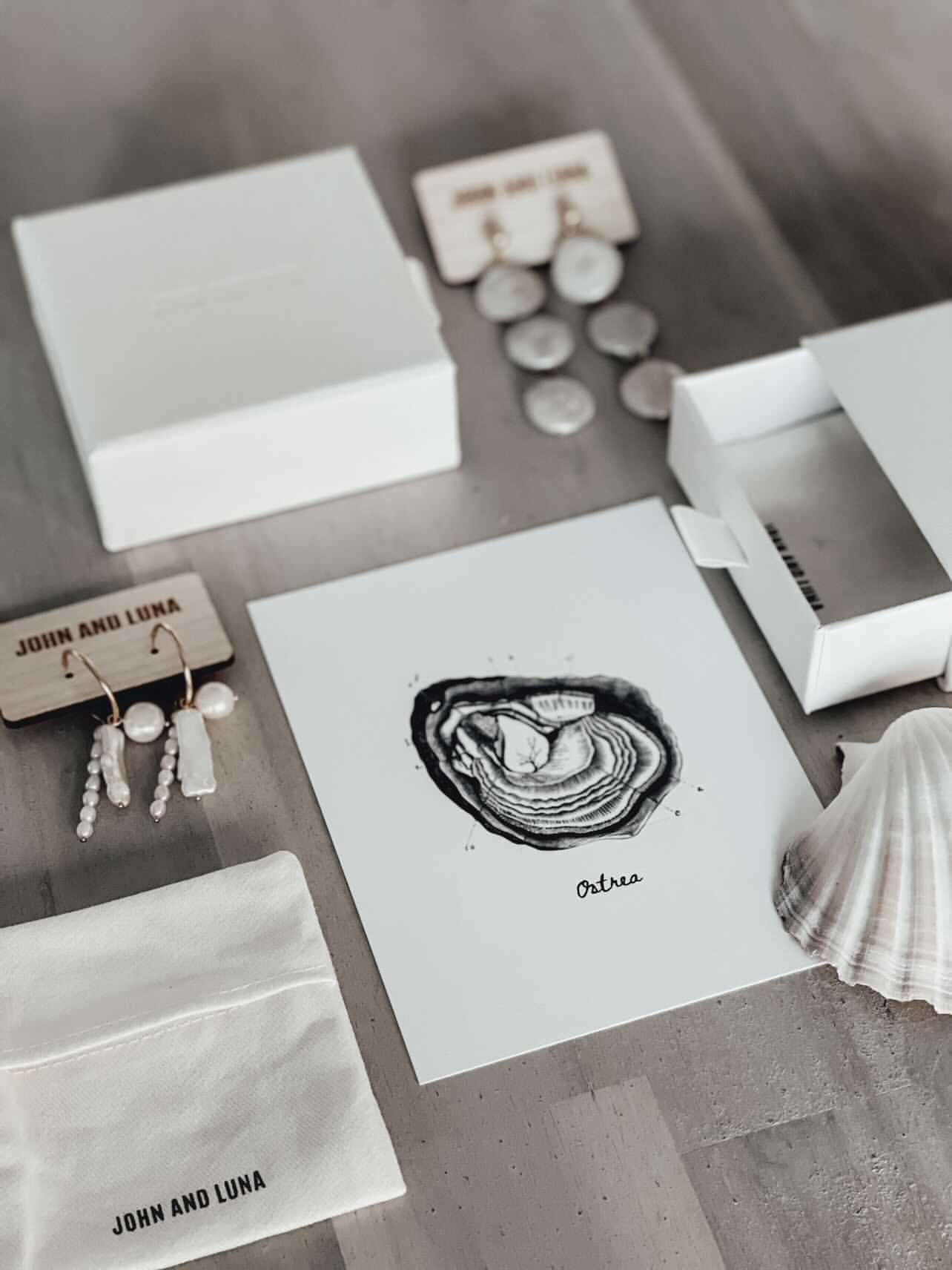 And it's the very same lessons she shares with others who also dream of building their own businesses. It takes a lot of passion to start a small biz, but also a lot of hard work and dedication to continue! Chasing after your dream will have lots of ups and downs, but it's always important to just keep going.
It's certainly a journey that's turned out for the better for Teresa. A favorite milestone of hers was when an Australian jewelry designer she'd looked up to since she was a young girl personally ordered a piece from John and Luna. It was definitely a full-circle moment, and a memory she'll always treasure.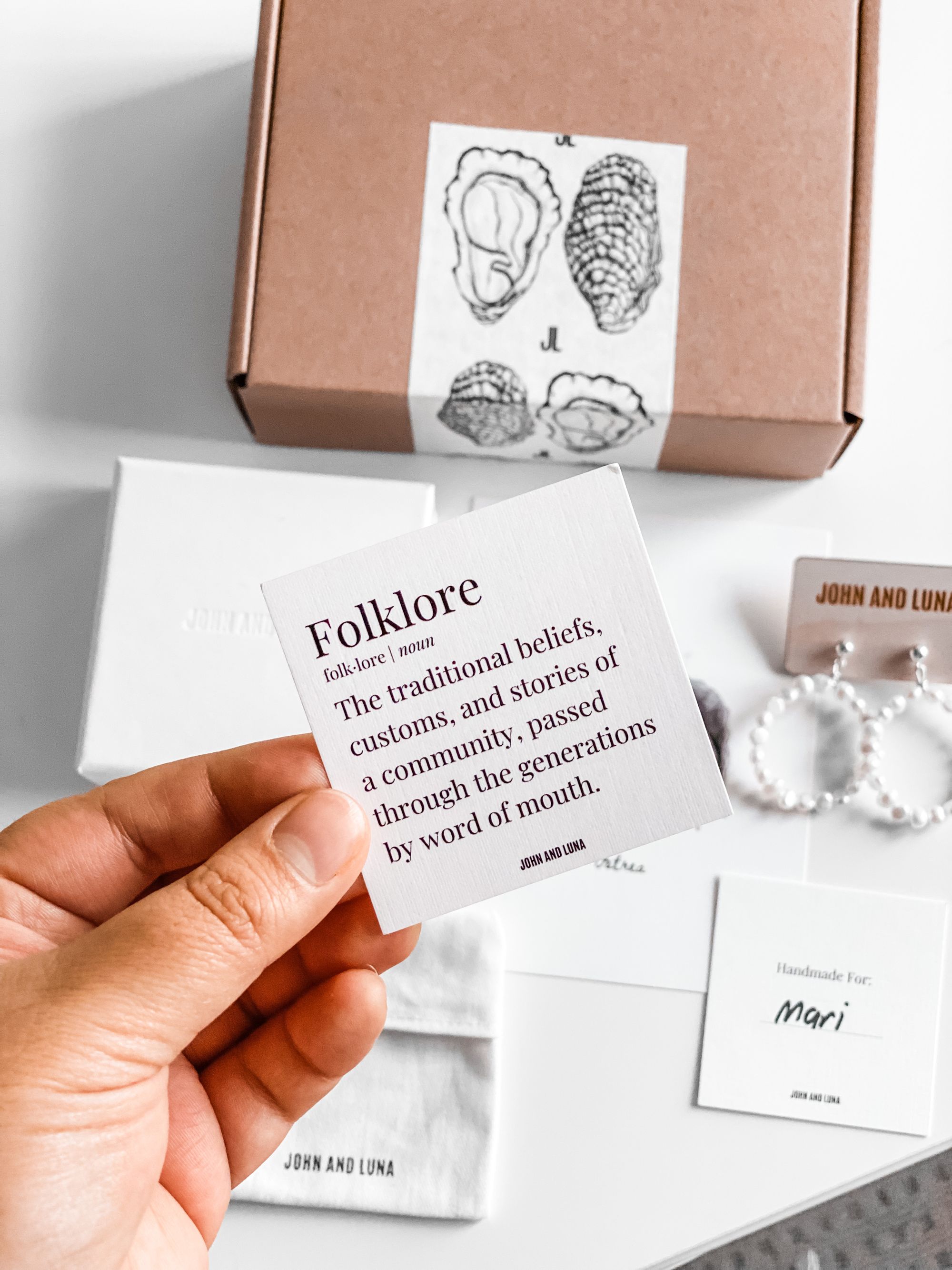 Beautiful, carefully crafted jewelry that cares for circularity—John and Luna is definitely the kind of brand worth treasuring for generations to come.
---
Find more of John and Luna here:‌‌‌‌‌
‌‌‌‌‌‌‌‌
Website:‌ johnandluna.com
Instagram: @johnandluna
Like this story? Tell us yours! Share your brand story and love for your custom packaging and get a chance to be featured on the wrap! If you're a noissue customer and are interested, you can join the Eco-Alliance by clicking here and answering a few questions here.
Questions? Email us at ecoalliance@noissue.co