Fashion is seen as an art but never on the same level as paintings, sculptures, or music, and yet it remains to be leading artists in best expressing their emotion in masterpieces worn on a daily by admirers of their work.
Joséfa David is one of the artists that practices art in fabric-designing and fashion. Her dream revolves around beautiful, versatile fashion accessories without the downside of being harmful to the environment.
Here she talks more about her sustainable fashion business and her inspiration in pursuing it:
"My name is Joséfa David and I am a fashion and fabric designer with dreams of a sustainable future. I am a French-Canadian based in Mississauga in the province of Ontario, Canada.
My passion is designing and creating uniquely beautiful yet versatile hair accessories and masks made from sustainable fabrics. I incorporate one of a kind prints and patterns inspired by the visual wonders found in nature. My love affair with fashion began at a young age. Growing up in a family of eight in rural Quebec, a spark was ignited after watching the film Anne of Green Gables. I related so much to her character that suddenly, her desires became mine; I had discovered how I wanted to live my life, adventurous, stylish, and full of heart."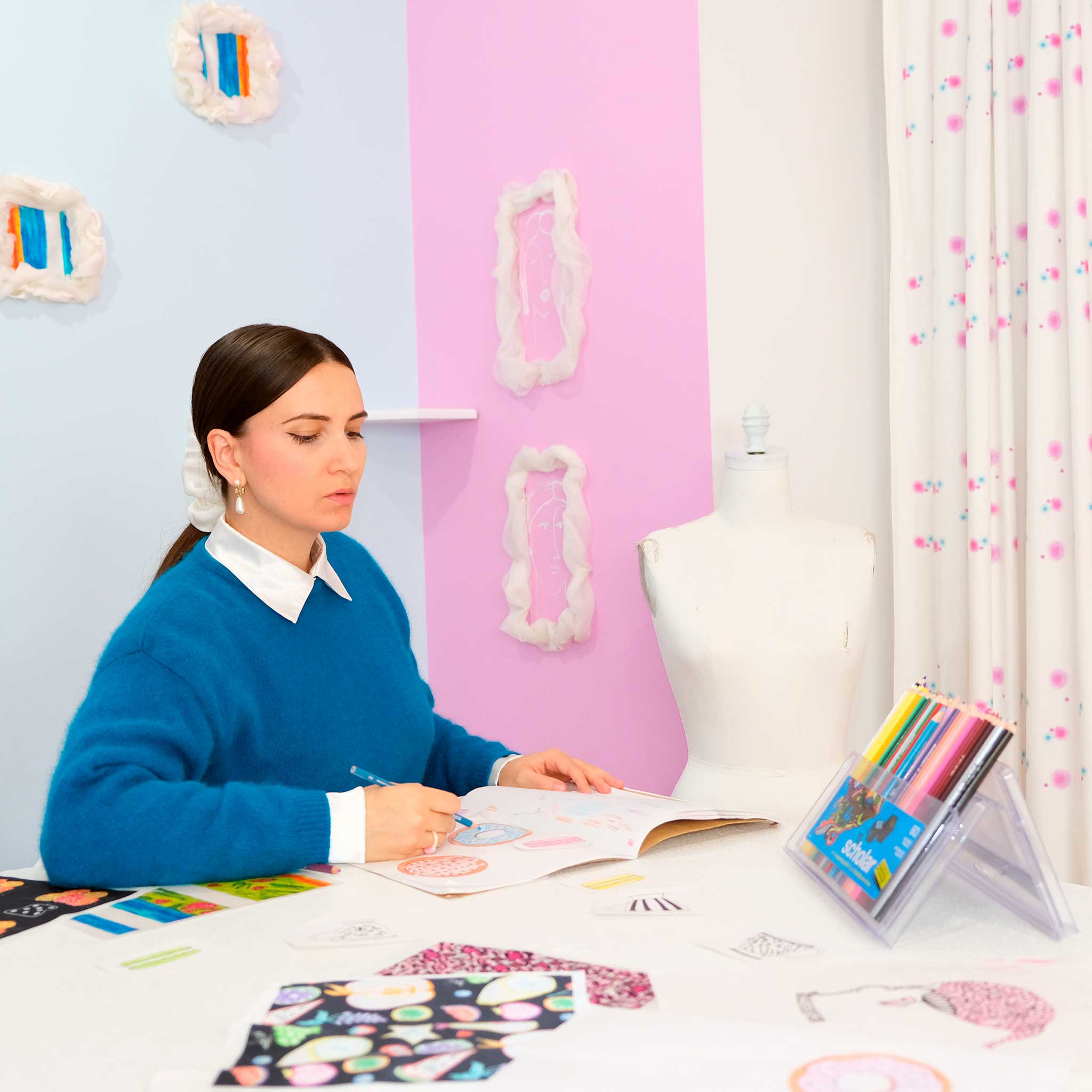 "I began painting and sketching on scraps of paper all that inspired me and dreamt of wearing my creations printed on luxurious fabrics. One summer, my great Aunt Theresa came to visit and bought me a gift, a beautiful white dress with gorgeous puffy sleeves just like the one worn by Anne! I do believe that I was the happiest eight year old in Quebec that summer! From that moment on, fashion and design became my world.
It was in 2013 that my pursuit of design had led me to discover the dark and uncomfortable truth behind the world of fast fashion. That year the Dhaka garment factory in Bangladesh collapsed taking  1,134 innocent lives and injuring 2,500 people. I was sick to my stomach to learn that this was just considered just another casualty in the fashion world and knew I had to take a stand. I would do everything in my power to use fashion as a means for good."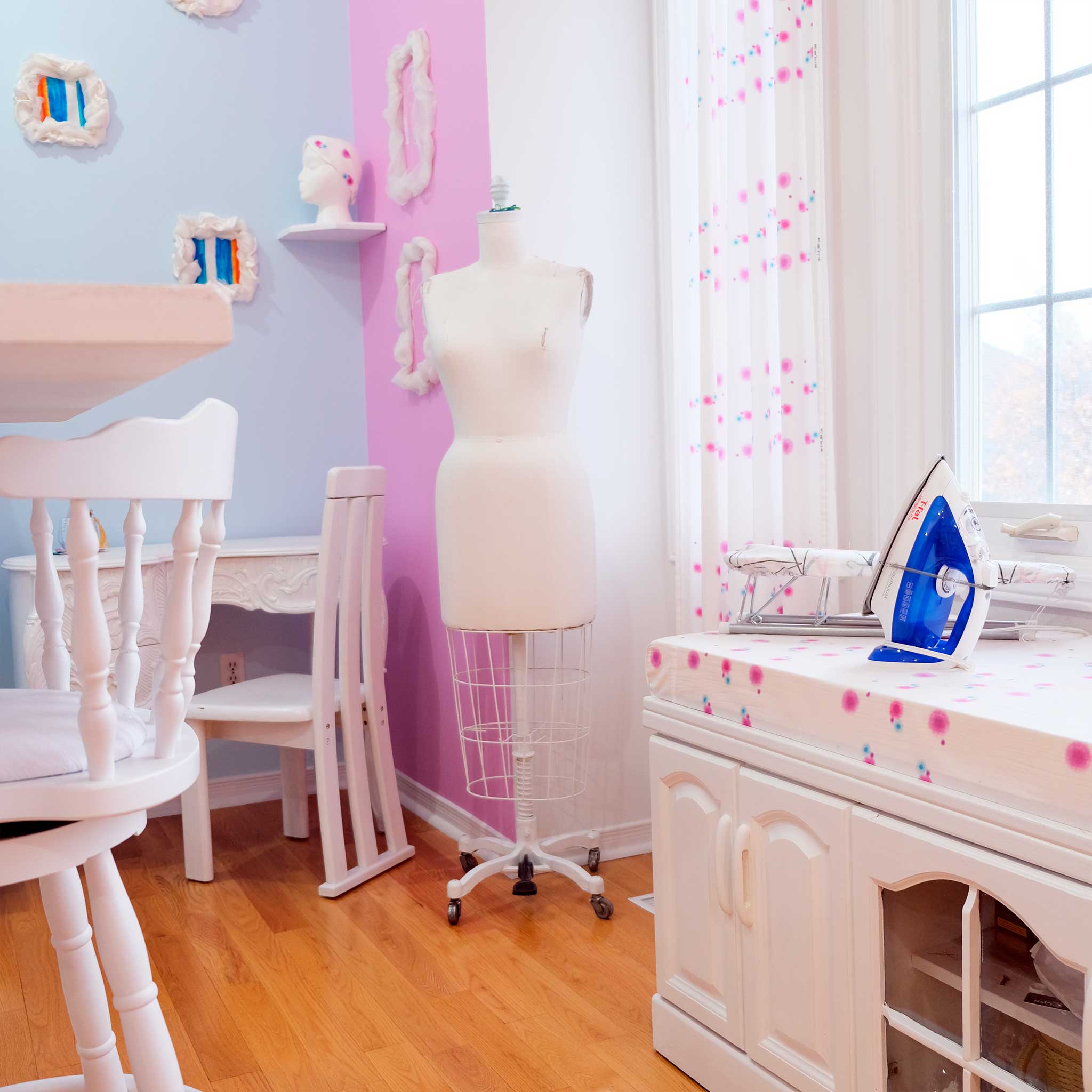 "My vision is a world where fashion is no longer a bad habit, where your clothing doesn't come with the price tag of human suffering. I want to create a world where fast fashion is but only a dark chapter in the history of humanity. I am here to show the world that a sustainable future doesn't need to be just a dream, that we can and WILL make it our reality.
I hold onto my vision with all my might. I believe that deep down we are all compassionate beings and that we have the ability to reflect that within the things we create and the lives we pursue."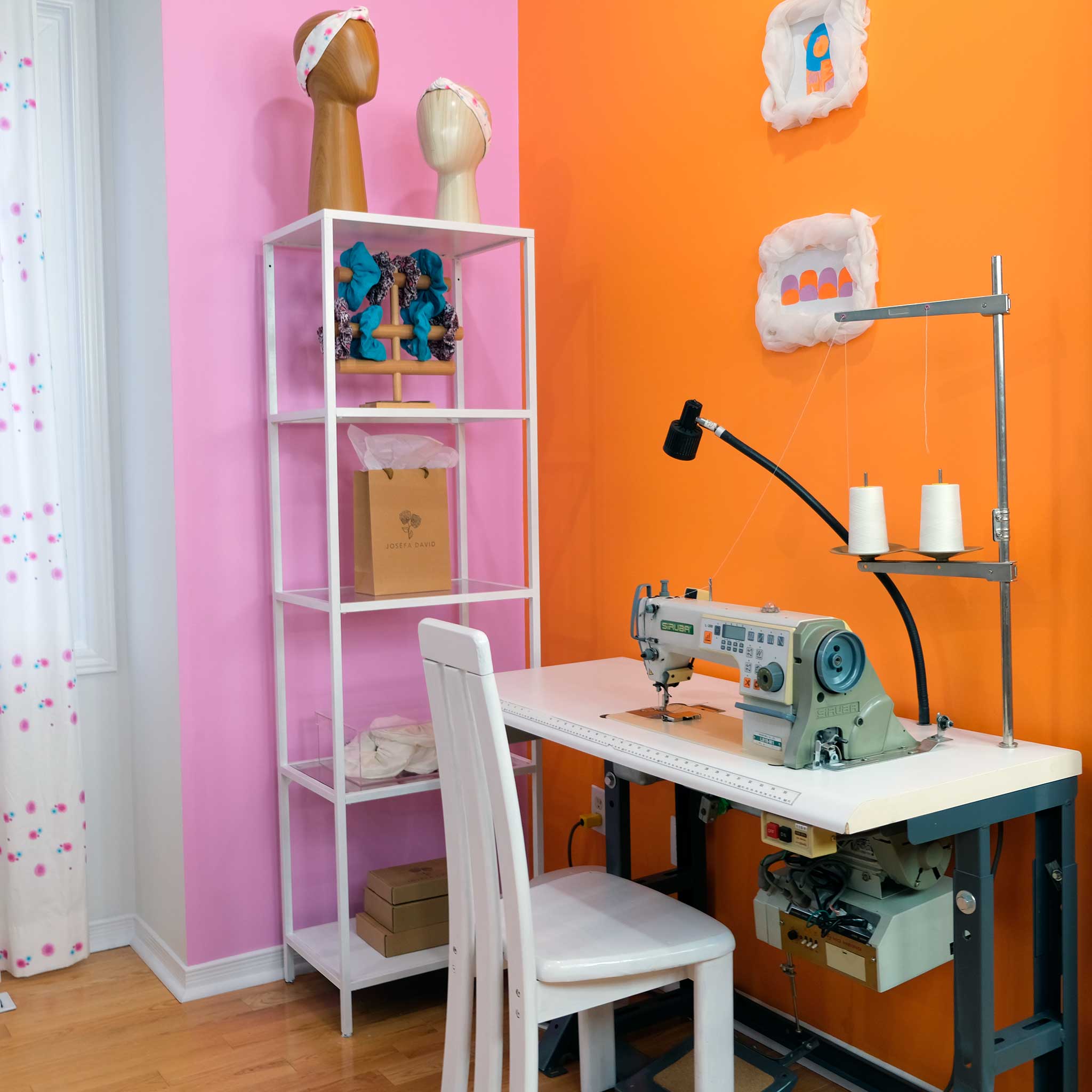 "Unfortunately, the majority of the fashion industry has built its foundation on the exploitation of its workers (most of them women) with no thought given to the environmental consequences that affect our planet. Fast fashion is polluting the water we drink and the air we breathe. It's a 'live fast, die young' mentality.
The truth is, being an ethical designer costs more, and buying sustainable products from suppliers is considered a luxury. We need to change our way of thinking and our perceptions about fashion and consumerism in general. There is no need to throw away a sweater just because a magazine tells you that it is 'so last season' and no reason why white can't be a fall color.
We have been brainwashed into thinking that we must have the absolute latest and greatest clothes just to be excepted or to feel good about ourselves. This is a downright lie. Changing people's perceived reality that the media instills upon them is the biggest challenge of them all.
This is why I am using my talent in design to hopefully change these perceptions. I use my brand as a platform to unveil the truth to consumers and encourage others to stand up against the injustices of fast fashion. I do everything in my power to make my production practices as transparent, ethical, and sustainable as possible and hopefully I will inspire others to do the same."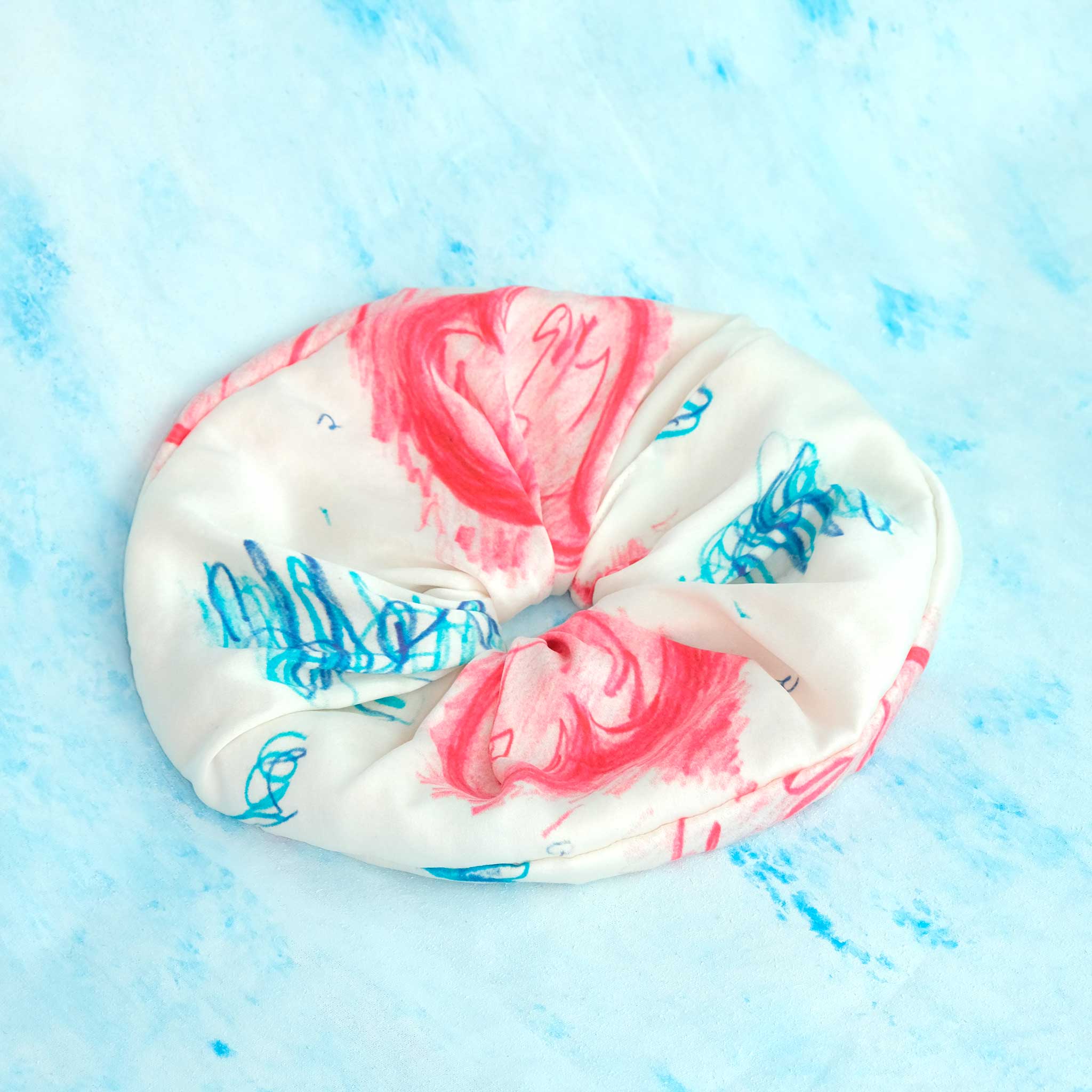 "To anyone who wishes to have a sustainable business, please know that it takes time, courage, and passion and that your heart must be in the right place. No one can have all the talent in the world. At some point, you might have to hire other people because the amount of work is too much for one person alone. Do not overwork yourself to the point where you lose focus on the bigger picture. A sustainable business is a business with heart and you must never lose your heart.
Surround yourself with positive people that have the same vision as you, their energy will lift you up when you are down and vice versa."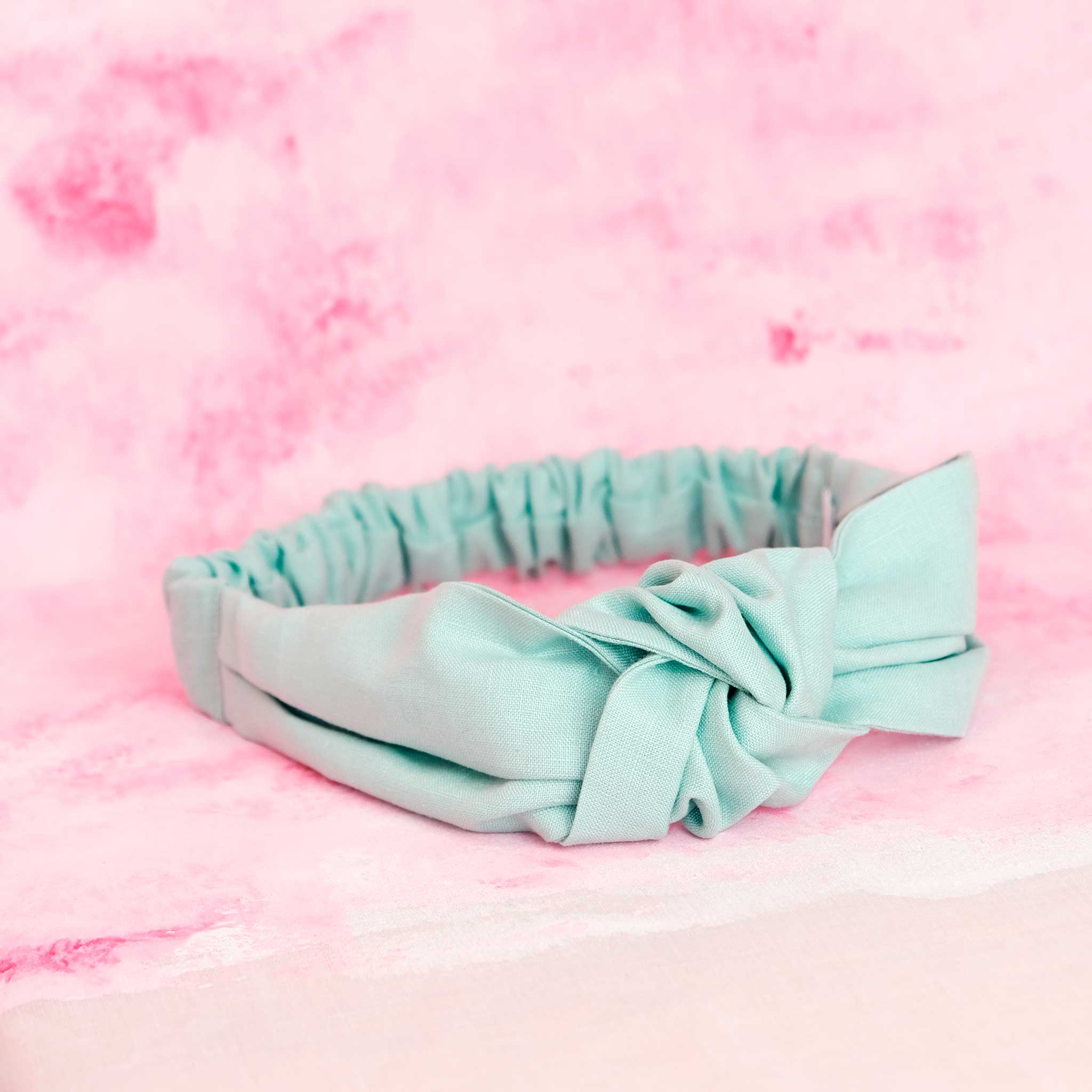 My mother, Esther. She is my beacon of light, my glimmer of hope and she shines all the time within me. She is the little voice that says 'keep going'.
I lost my mother some years ago to a two-year fight with cancer before being able to share my achievements. To this day she continues to inspire me and will always be an integral part of my accomplishments.
After my mother's passing, my dad took on the supporting role in my life. Before I had any customers, my dad started ordering my products to keep encouraging me. My father is not a rich man but he is rich from his heart. His never-ending supply of love helped me to believe in myself and pursue my dreams.
I am forever grateful to the new generation of incredible humans who care for the planet and have become conscious consumers. My desires for my customers to look fabulous while wearing sustainable and ethical designs are what keeps me going the most.
These woke individuals are aware of what is going on behind the scenes and they wish to have a positive impact during their lifetime. It is because of them that I can be a designer and live my dream."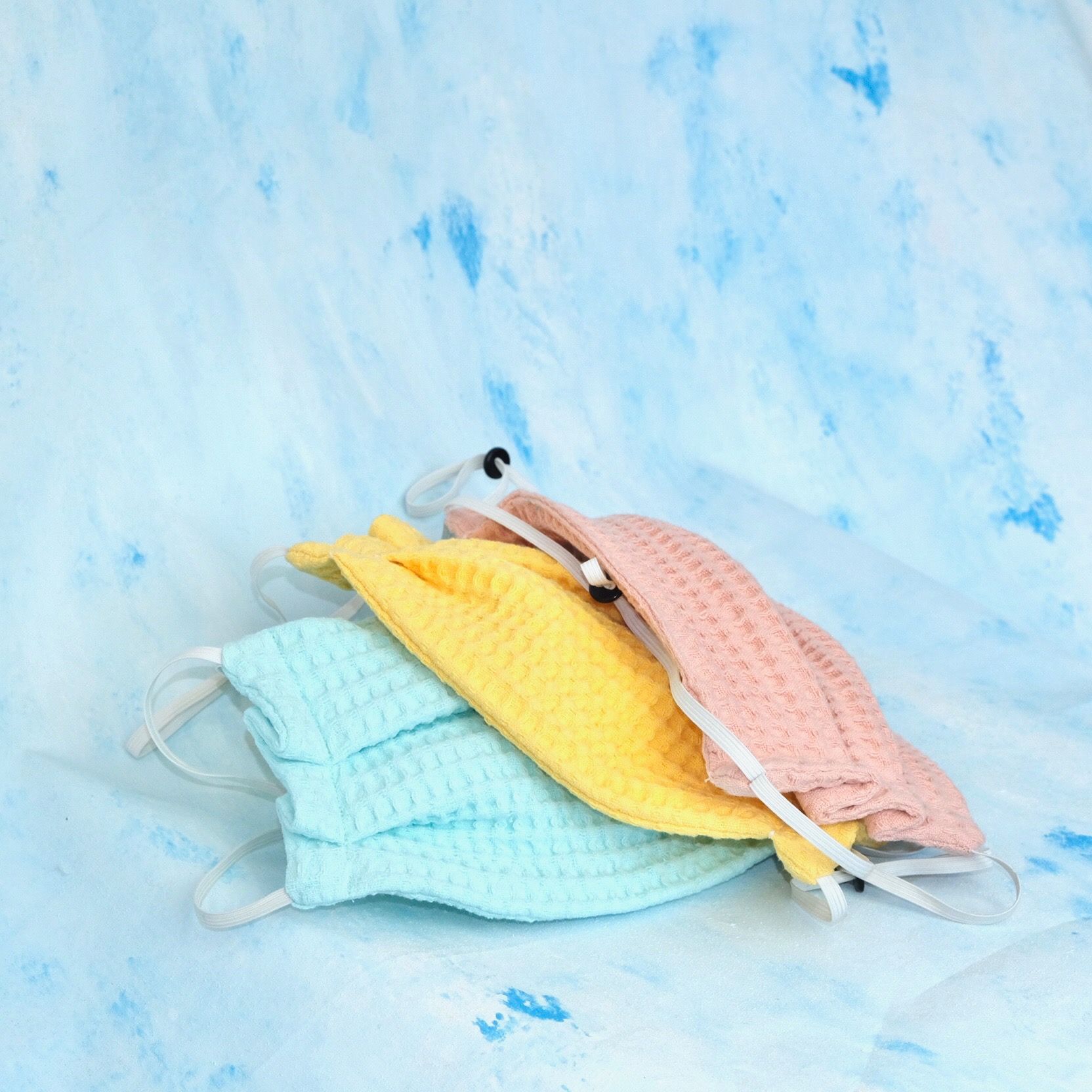 "I am committed to reducing our carbon footprint by the use of local labor, talent, and resources, thus avoiding costly and environmentally destructive transportation.
I use only natural and sustainable fabrics to avoid polluting our planet, ensuring a future for the next generation. I also employ local, eco-friendly fabric printers in Mississauga. Our digital printing process uses fewer chemicals, uses less water, and produces less waste. By using digital printing as an alternative to conventional printing, we are lowering our carbon footprint by 30%.
When the amount of work is too large for me to produce on my own, I employ seamstresses in North York so that they may have ownership equity. By hiring locally, we create and sustain our country's local employment as well as strengthen the local economy.
All of my pieces are made by hand and fabrics are ordered in small batches to ensure controlled production and to balance supply and demand."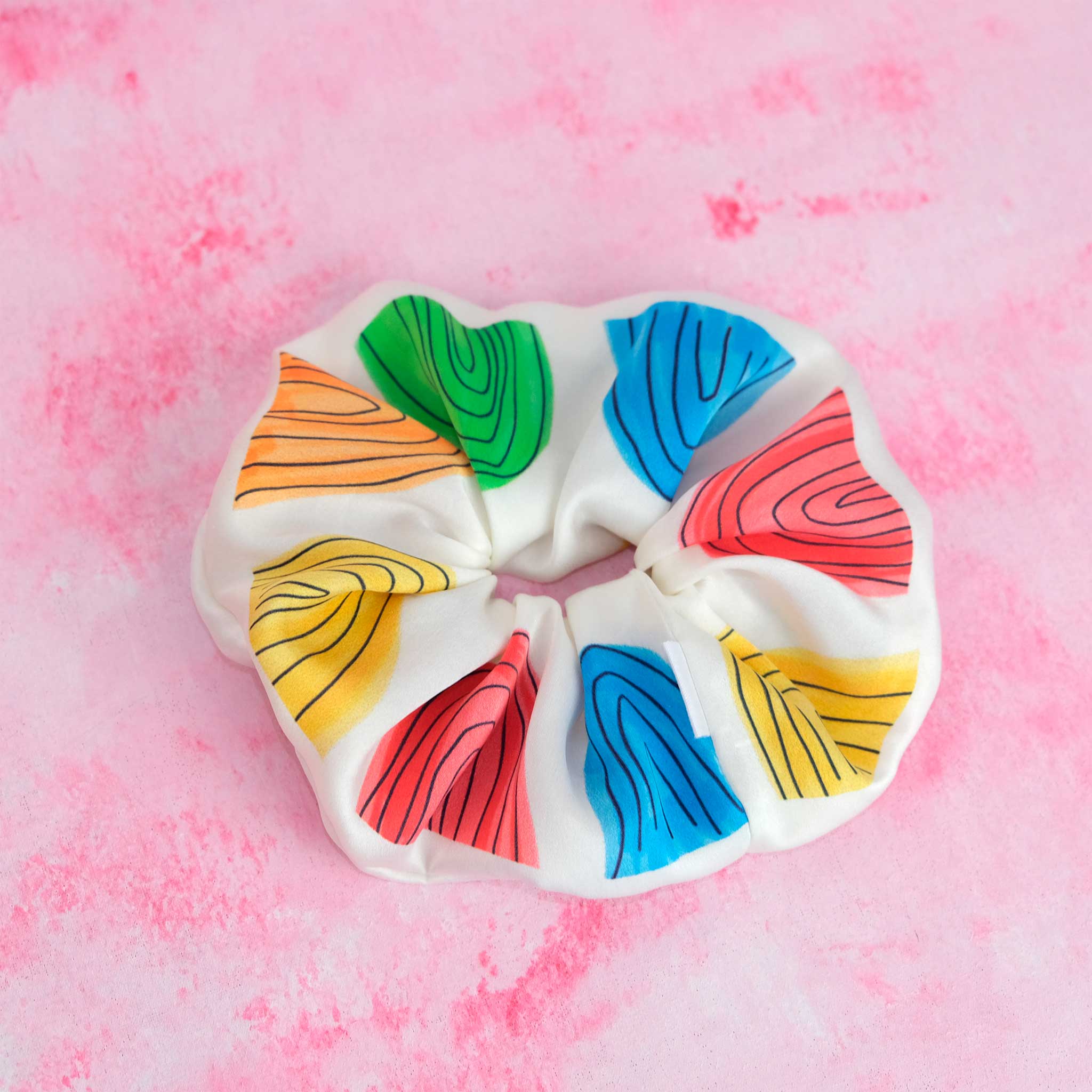 "I knew I needed to make my packaging eco friendly but I didn't know exactly how. Well, the universe must have heard my pleas for a solution because suddenly an ad on Instagram for noissue popped up.
I had a revelation! This was exactly what I needed. That was the final step to making my products sustainable.
It was an obvious choice that noissue was the cherry on top that completed my brand. After reading about their mission and seeing how similar it was to mine, I was sold.
noissue has allowed me to offer my customers sustainable packaging alongside a wonderful unboxing experience and I so happy to have discovered them.
With noissue, I am able to ship my items directly to my customer's home using durable, plant-based, and 100% compostable packaging. To have quality, sustainable, and aesthetically-pleasing packaging is an absolute dream come true!"
---
Find more of Josefa David here:
Website: josefadavid.com
Instagram: @josefadavidcanada