In this series, we showcase some remarkable noissue Creatives and their noteworthy passion projects. Deep diving into the process and magic of personal design work, we look to our Creatives to share what sparks their inspiration. For this feature, we'll be highlighting the story behind Studio Costas, a slow fashion brand created by Blome Design Co.
"This project reminded me why working on a passion project is vital as a creative. Nurturing our creativity should always be on top of our priorities because it is the most important asset in our business! Working on a passion project like this will allow you to lean into your creative flair and hone your craft to create a distinct style for yourself and help attract your dream clients." - Vina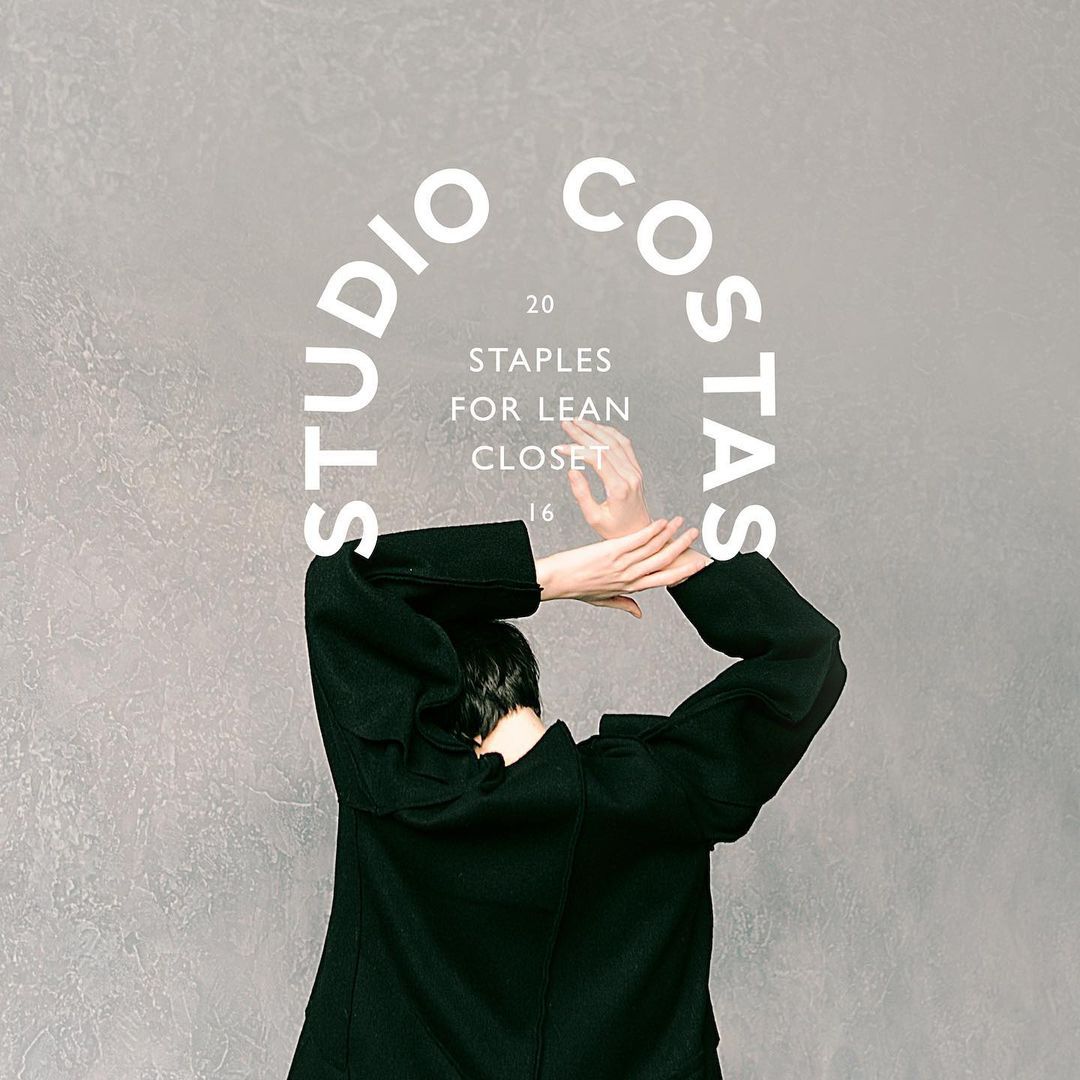 Blome Design Co. is a Singapore-based design studio built out of Vina's passion for brand design and a heart to help conscious business owners bring their vision to life. She aligned her work in the conscious lifestyle and wellness space with her own personal interests, as it allows her to understand her clients better and it's always exciting to collaborate closely with like-minded people.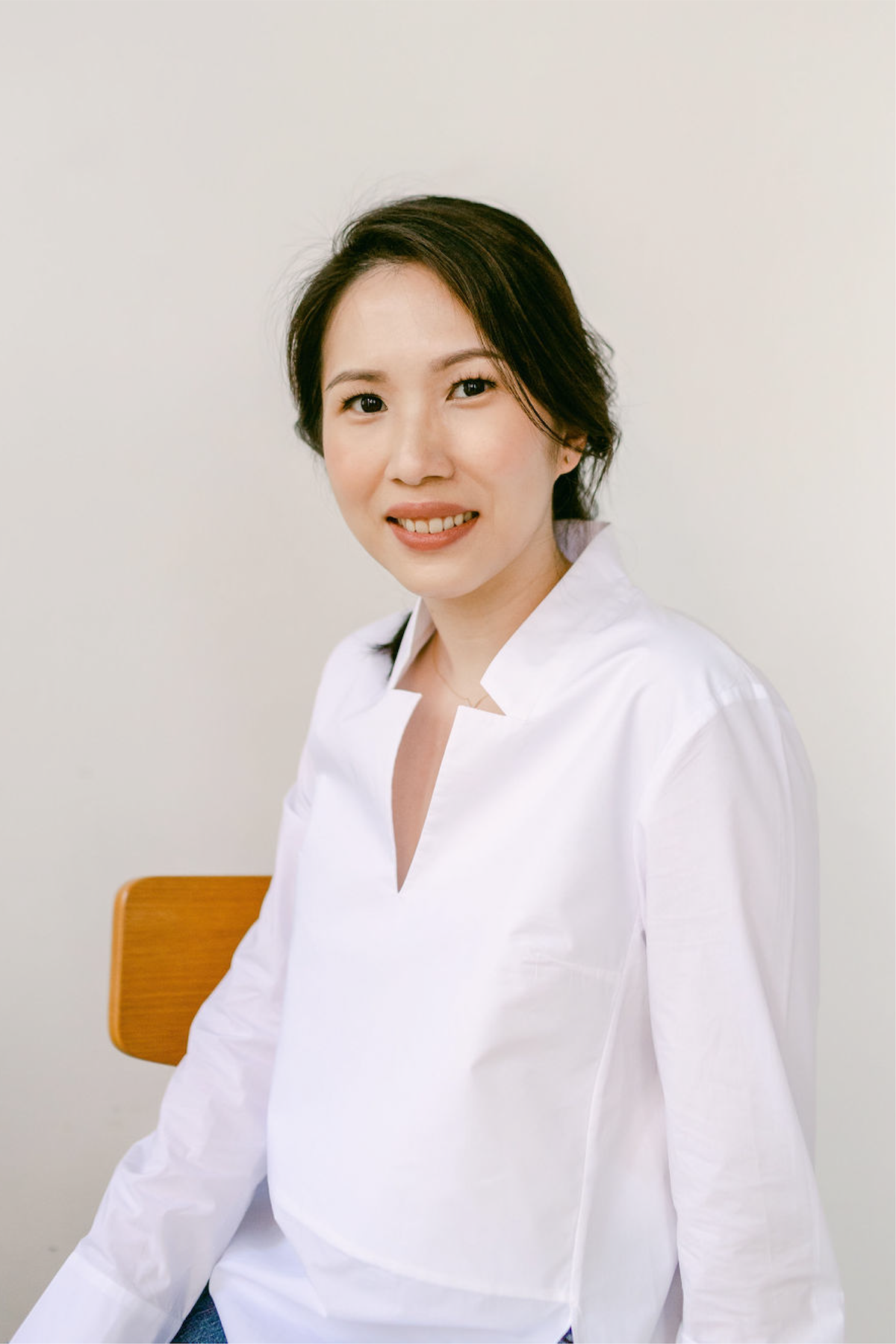 Vina, the brand and packaging designer behind Blome Design Co., works with small business owners to craft a strategic and heartfelt brand experience for their audience. She helps them find clarity in their business and create an intentional brand that invites genuine connections with their customers.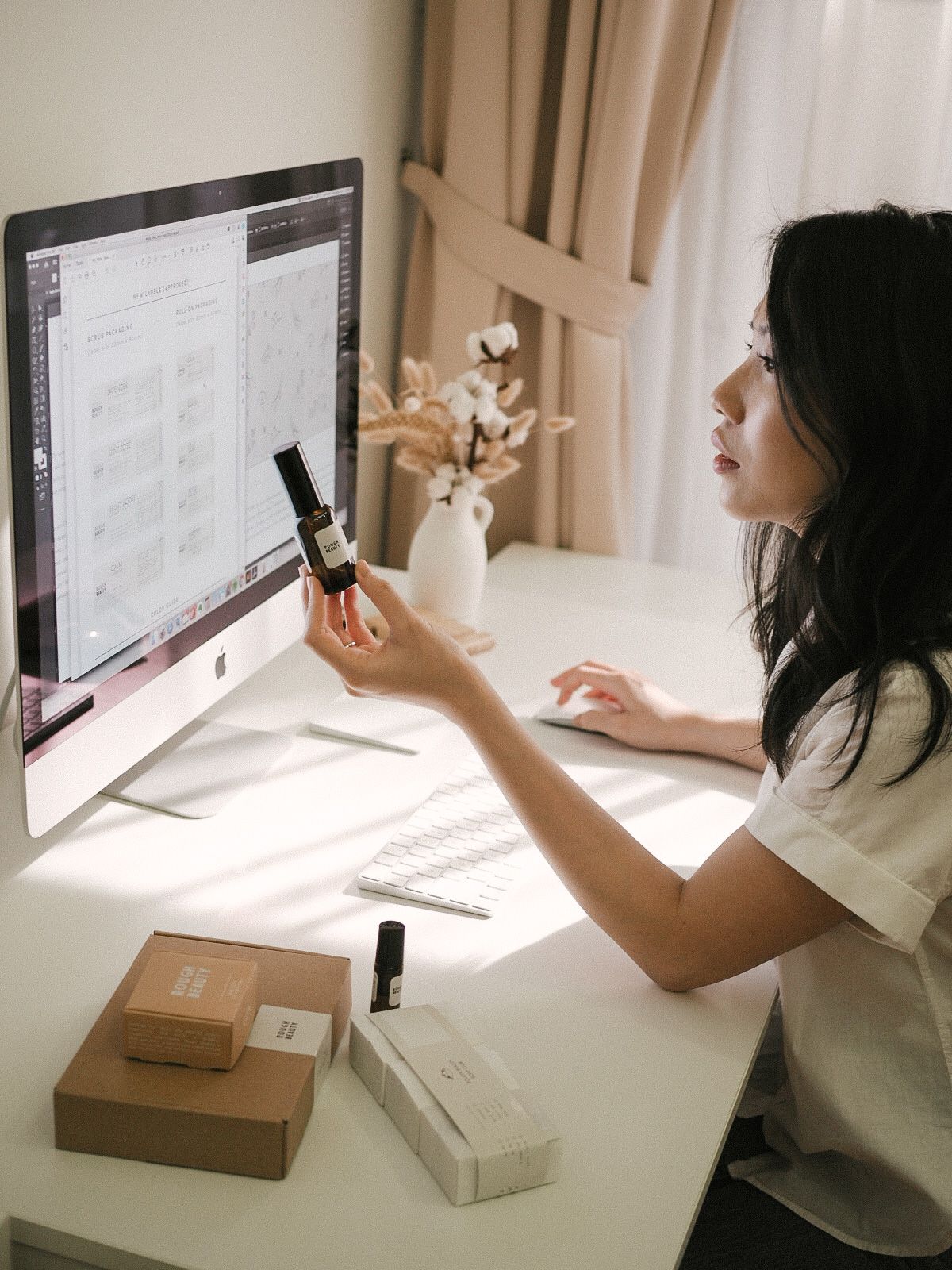 "I enjoy working with brands in the conscious lifestyle space because their thoughtful approach to their businesses gives me purpose in what I do. It is also well aligned with my own interests, allowing me to fully relate and bring my client's vision to life through branding and packaging. I believe a wholesome brand experience is key to building a loyal customer base. I want to empower conscious small business owners to achieve that while nudging their customers towards a greater good." - Vina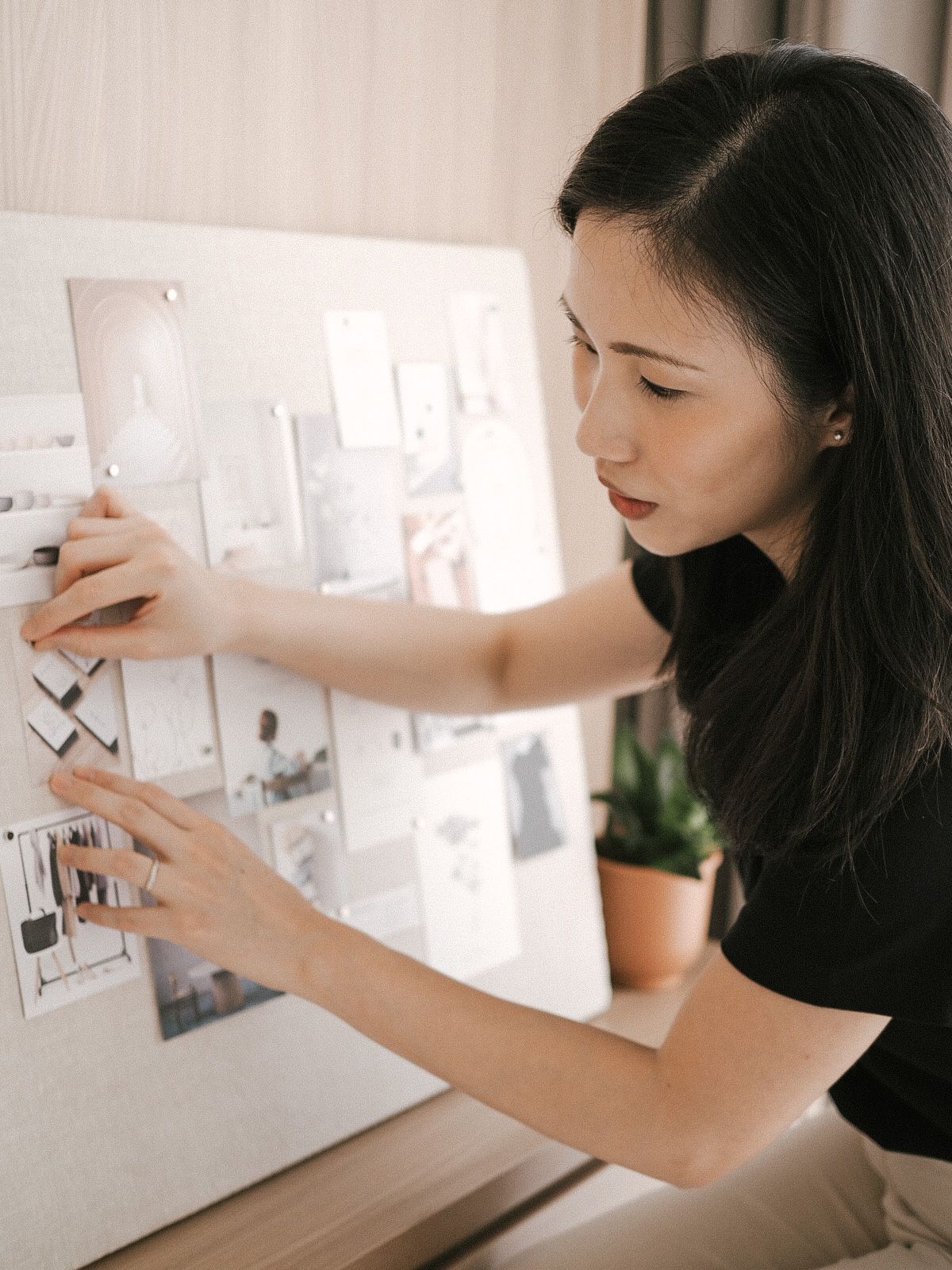 Studio Costas is a fictional, slow fashion brand that focuses on high-quality, sustainable materials for its collection. The inspiration behind this passion project came from Vina's own journey of decluttering her wardrobe. She wanted to build a capsule wardrobe with functional pieces that are simple and timeless. This longing inspired her to create a brand that offers quality staples that are easy to match and to inspire others to build a lean closet—thus, Studio Costas was born.

Vina envisioned a brand name that would evoke the functional, timeless pieces of the collection to create the ideal narrative. She had stumbled upon "Costas" which means "constant, steadfast" in Greek and instantly fell in love with it as it also reminded her of Santorini. She started drawing inspiration from the island's charming and unique Cycladic architecture, prominent for its white-washed, smooth-edged corners and minimal architectural aesthetic.
The architectural inspiration ties back with the brand's philosophy of creating a minimal, refined silhouette, within a timeless collection. It's important to have the elements strongly connected and allow them to tell a compelling story for the Studio Costas brand: timeless, quality staples for a lean closet inspired by the idyllic greek villas.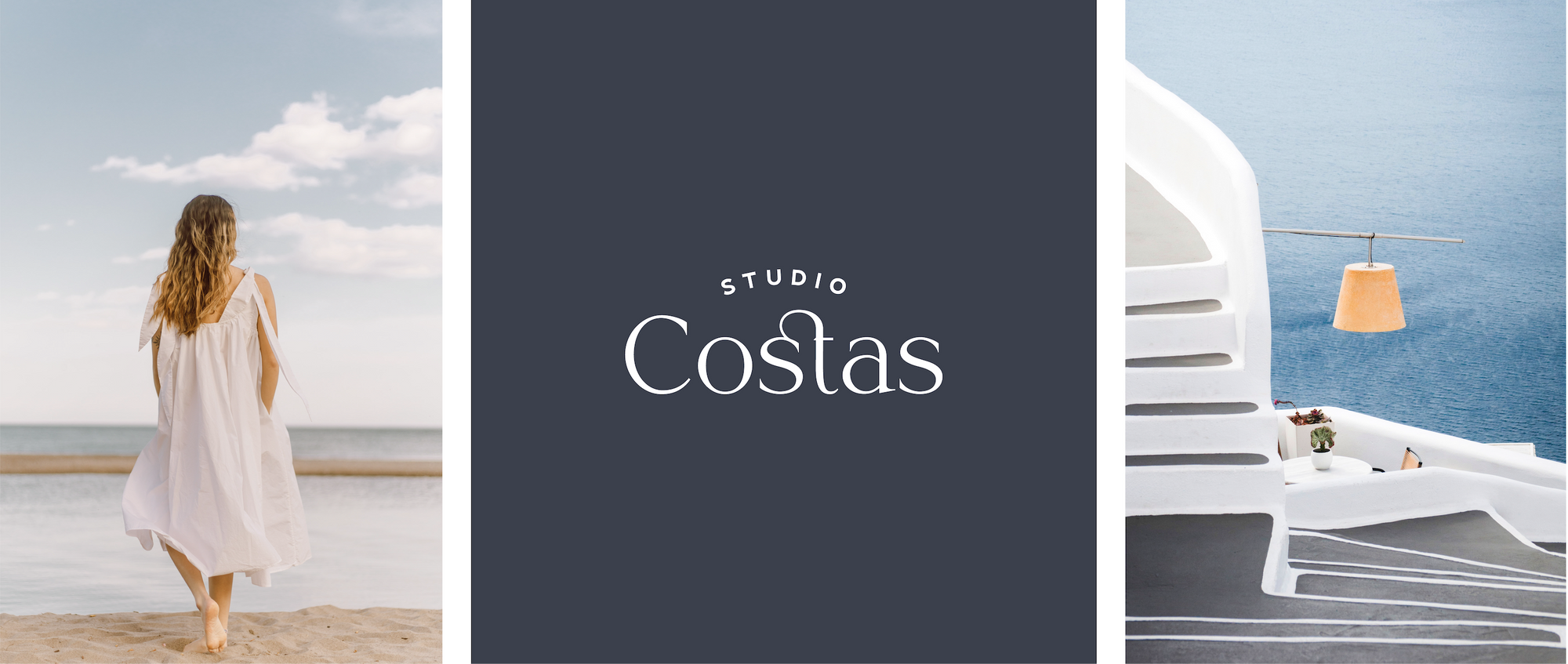 "To curate a memorable brand experience, I believe every brand owner should always start with this critical question. "When someone thinks about your brand, what words do I want them to associate with?" When I think of Studio Costas, few words come to my mind. I defined the brand keywords as timeless, minimal, calming, and sustainable. These keywords will guide us through the rest of the branding process." - Vina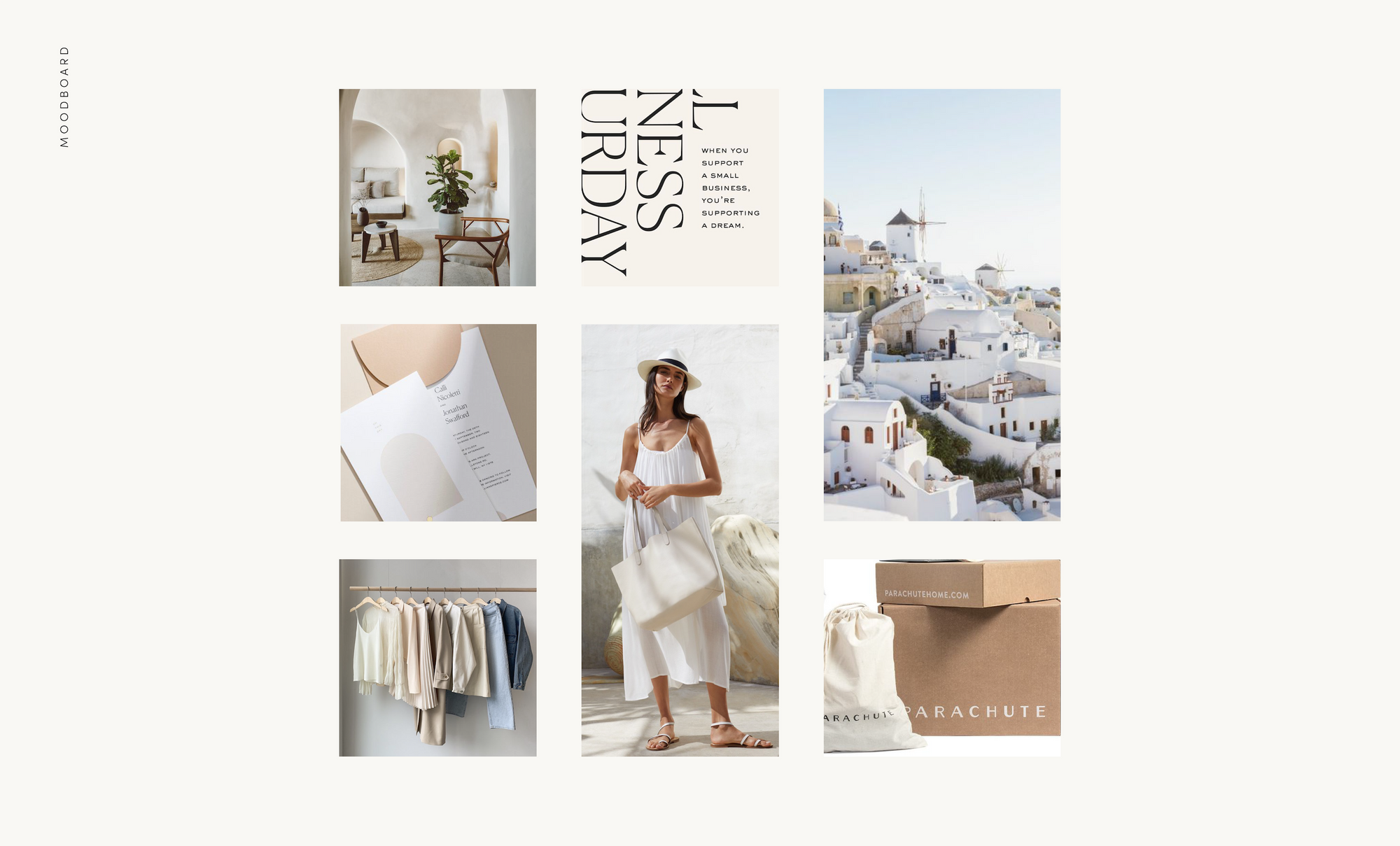 Vina built out a moodboard revolving around the brand story and related keywords that conveys the brand's look and feel. The arch shape of the Greek villa's Cyclades architecture was her main inspiration for the brand's logo and brand mark. The Cycladic style also derived inspiration from ancient Greek art, which flourished back in the 2000 B.C. and reinforced the timeless and minimal quality  for the Costas brand.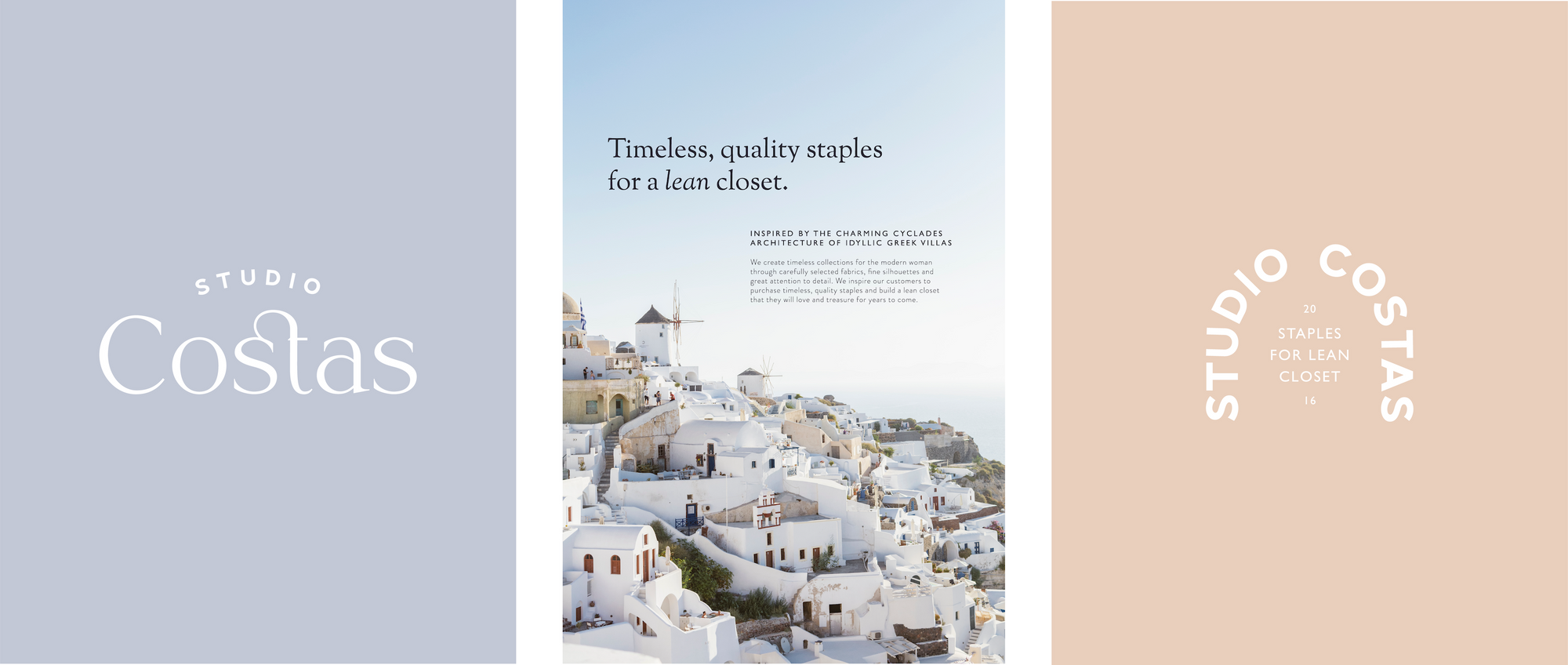 "The sea and modern Mediterranean-style interior inspired me to create the brand's color palette. The overall palette gives a calming and contemporary look for the Costas brand." – Vina


Bringing out the sustainability aspect of the brand, Vina carefully selected the eco-friendly packaging and brand application. She opted for scrap materials for the clothing tags and recycled paper for thank you cards and collection booklets.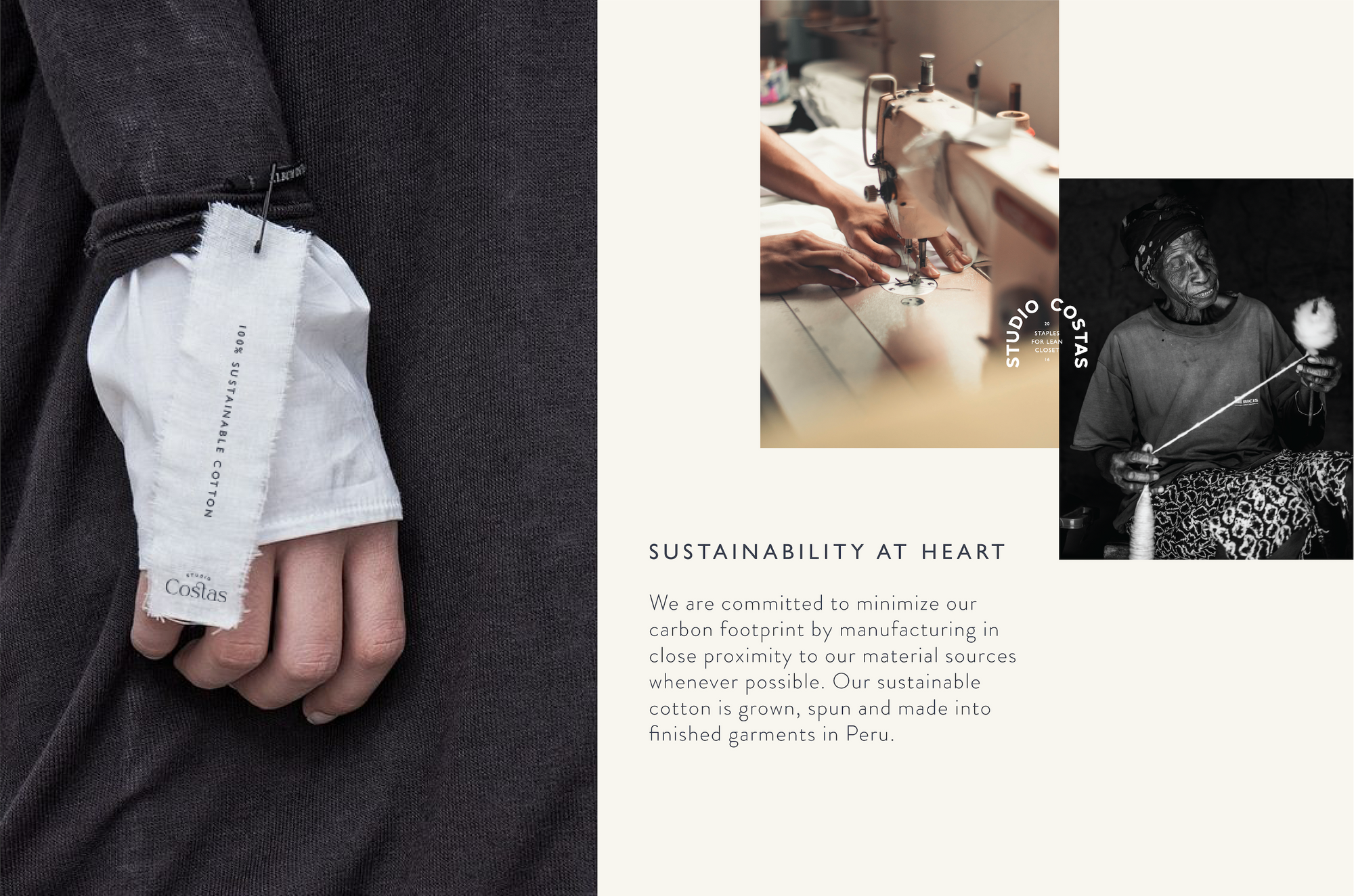 Vina says: "As you can see through my creative process for this brand, branding is so much more than a logo. A brand is a story that connects emotionally with your audience. Your brand story, visual identity, and creative applications should all work together to create a wholesome experience for your audience."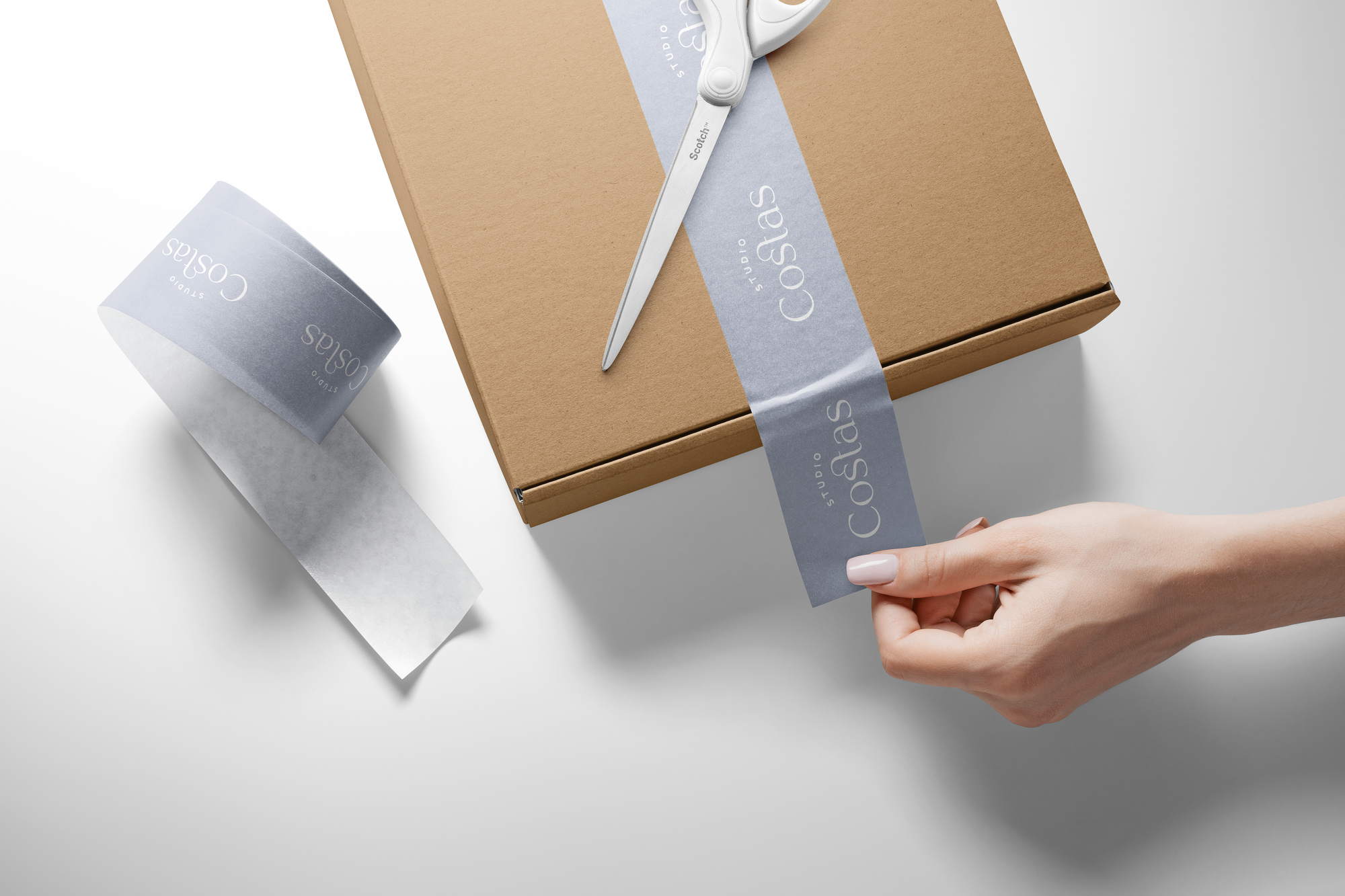 Vina had stumbled upon noissue while she was searching for sustainable packaging options for one of her clients. She immediately ordered a sample pack and was instantly pleased with the print quality it delivered. Since then, she has been recommending noissue to all her clients as she truly believes that we all play a part in creating a more sustainable future, starting with our own businesses.
Wrapping up such a beautiful feature, Vina couldn't help but share a few sentiments from the project itself:
"Santorini is one of the travel destinations on my bucket list and working on this project feels like teleporting myself there. I had so much fun! I enjoyed the moodboard curation process and learning more about the charming Cyclades architecture, which is my main inspiration for this project." - Vina
---
Find out more about Blome Design Co. here:
Creative Profile: https://noissue.co/community/creative/partner/blome-design-co
Website: https://www.blomedesignco.com/
Instagram: @blomedesign.co