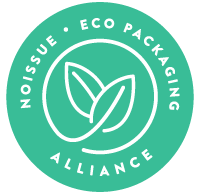 There are many good reasons why buying preloved clothes is such a win. It isn't just a way to save a buck on your expenses, as most preloved items cost cheaper than brand new items, but in doing so, you also support ethical practices—and anything that helps the environment is always a win!
Sarah, after learning about the impact of fast fashion on the environment, while also experiencing the rate that her own two kids outgrew their clothes, started Jumping Jack for everyday families to support the circular economy by making it simple to buy & sell pre-loved clothes.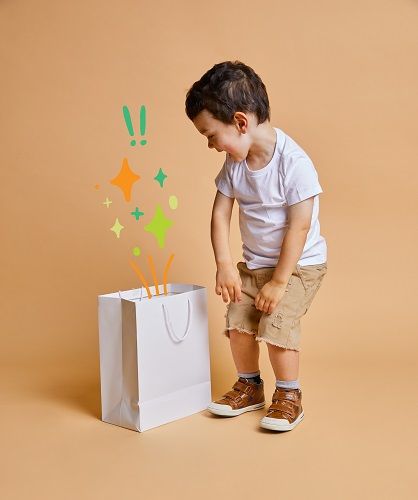 Jumping Jack is an online marketplace that enables Australian families to easily buy and sell secondhand clothes for babies and kids, and maternity items. Their popular Clean Out Bag service enables busy parents to send in their clothes so Jumping Jack can sell them on their behalf. These customers can then earn or donate the profits when their items sell.
Families can also choose to sell their own on Jumping Jack's online platform if they are more into DIY. This gives their customers the opportunity to browse thousands of items for sale from families all over Australia in a safe and easy way. In addition to that, they provide the option to support local charities so families can sell their clothes for a cause, too.
"Everything we do is aimed at making a positive impact on the planet, with the goal of making the world a better place for the next generation."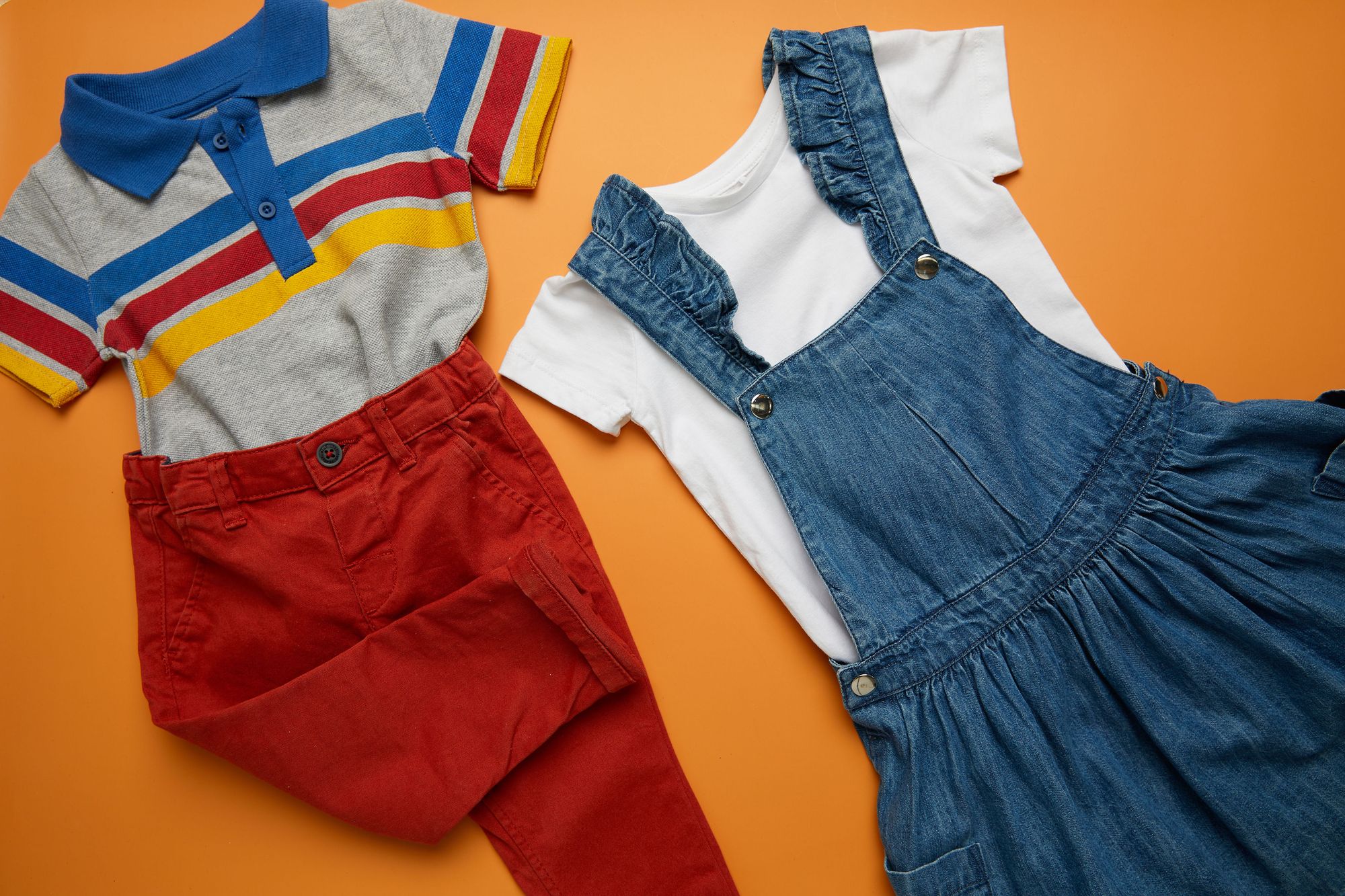 Sarah always wanted to do something that could have a positive impact on the world. And after being inspired by her two kids, she created Jumping Jack so she could do just that!
Witnessing the rate that babies and kids outgrow their clothes when doing endless closet clean-outs, pushed Sarah to find a simple solution for busy parents to sustainably dress their little ones and help give new life to old clothes. Providing Australian families with the best experience possible when buying and selling secondhand products became Jumping Jack's mission.
"Babies can outgrow up to 7 sizes by their second birthday—that's a lot of clothes being outgrown that are still in great condition. Choosing secondhand helps to reduce the cost of fashion and keep our earth beautiful. In fact, resale extends the life of a garment by at least two yrs, and therefore significantly reduces its carbon footprint."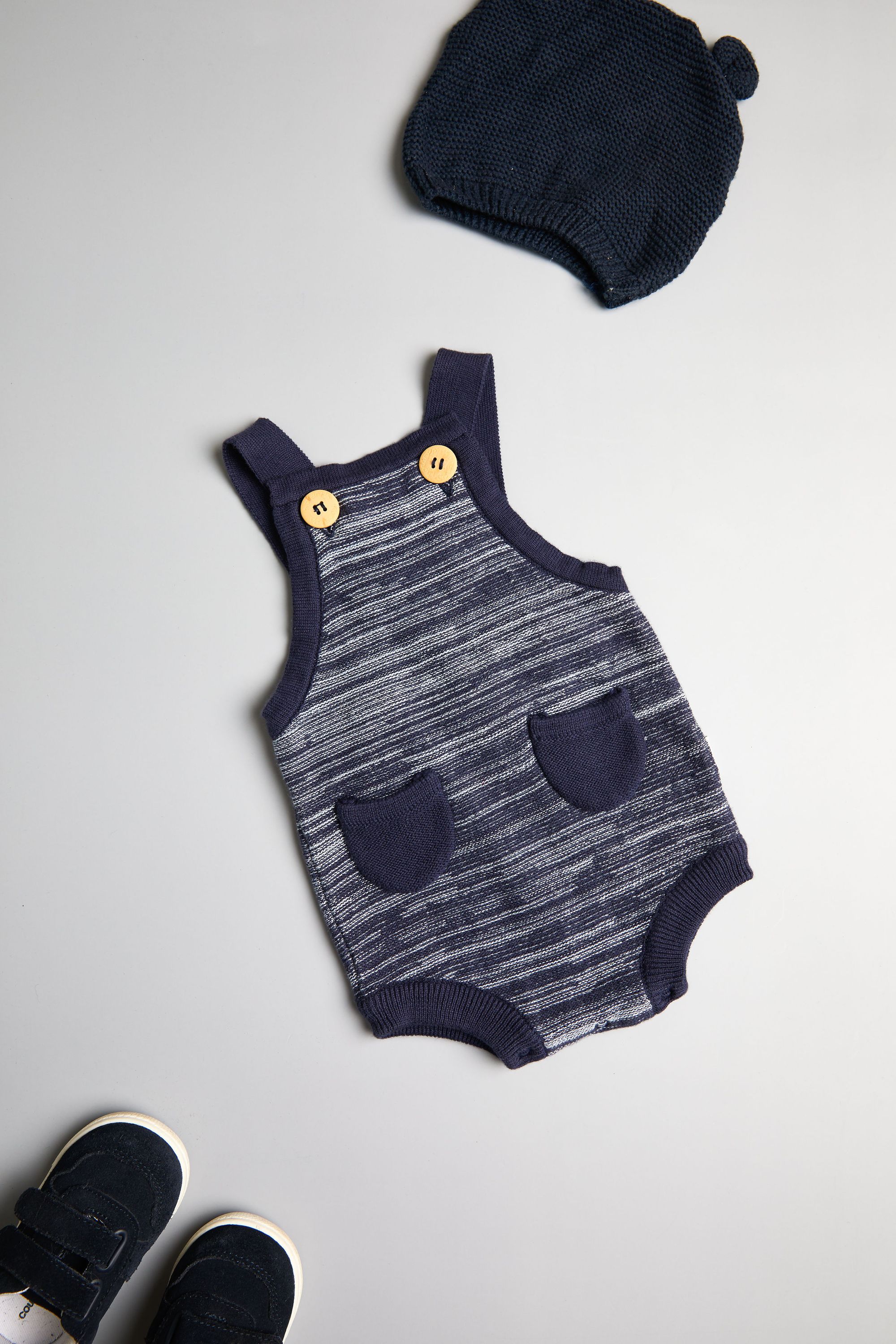 Sustainability is at the heart of everything they do! It's not only integrated into their beautiful products through their circular fashion business model, but also a part of all of their operations!
"At Jumping Jack, We Believe in Helping Little Clothes Live Long Lives … so the Planet Does Too!"
Everything they do is aimed at making a positive impact on the planet. All items purchased directly from Jumping Jack will be delivered in recycled and compostable packaging via carbon neutral shipping services. They have also partnered with a local textile recycling company to resell some of the quality clothing they receive in their warehouse, and send any clothes not fit for wear for textile recycling so they can be turned into something wonderful.
To add to all those fantastic initiatives, they also partnered with some amazing charities like Variety - The Children's Charity, and The Global Women's Project to help create sustainable social change.
"We consider our impact in all our operations and do everything we can to keep our offsets low, including recycling any incoming packaging and the use of solar electricity in our warehouse."
As sustainability is at the heart of what they do, it made sense to the team that their beautiful clothes come delivered in sustainable packing. This is where noissue comes in. Jumping Jack customers love the colourful Tissue Paper and Compostable Mailer Bags from noissue as they not only provide a delightful unwrapping experience but are also able to be reused.
Sarah expresses that she loves that their customers can recognise and feel good knowing that Jumping Jack is a member of the Eco-Alliance, noissue's customer community that contributes to global initiatives and follows sustainable practices to make the world better, "It demonstrates what we stand for and supports our values too. It's a win-win."
A brand made by a mum just for mums (and dads), providing a tailored experience to buying and selling online, while keeping their carbon footprint at a minimum in all operations—sounds like a perfect business!
"Families can feel good knowing that we genuinely care about making sustainable and affordable fashion available to all Australians and in doing so, having a positive impact on the world!"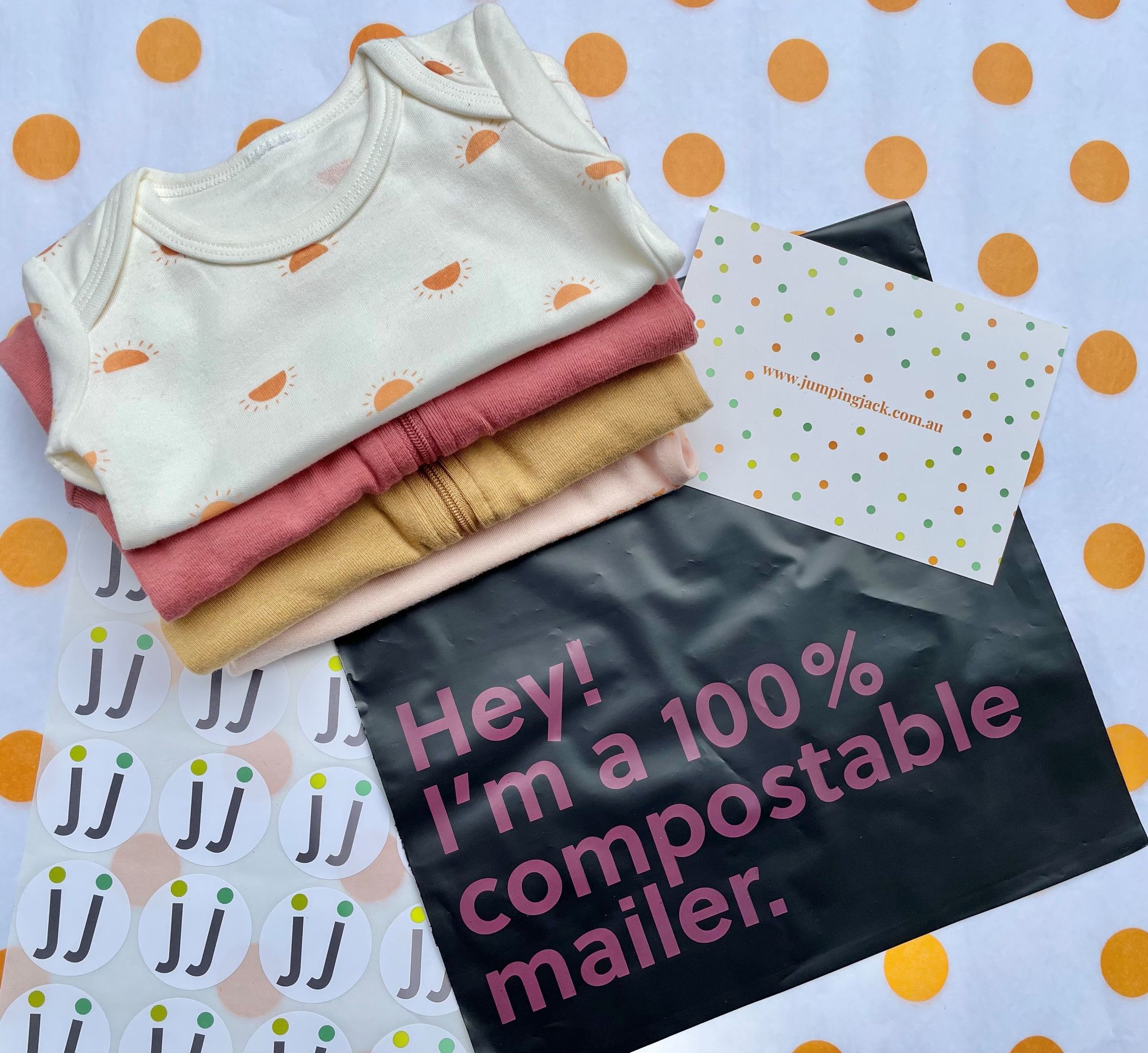 While Jumping Jack has done their fair share of making the planet greener, helping parents' lives easier, and being a fulltime parent, juggling all definitely has its challenges!
For Sarah, it's difficult to find time to balance the needs of her two small kids and growing her business, especially during a pandemic which has required everyone to be at home together and doing homeschooling. At the end of the day, she has just been doing what she can and not worrying about the little things, "As parents would know, there is just no way to do it all some days!"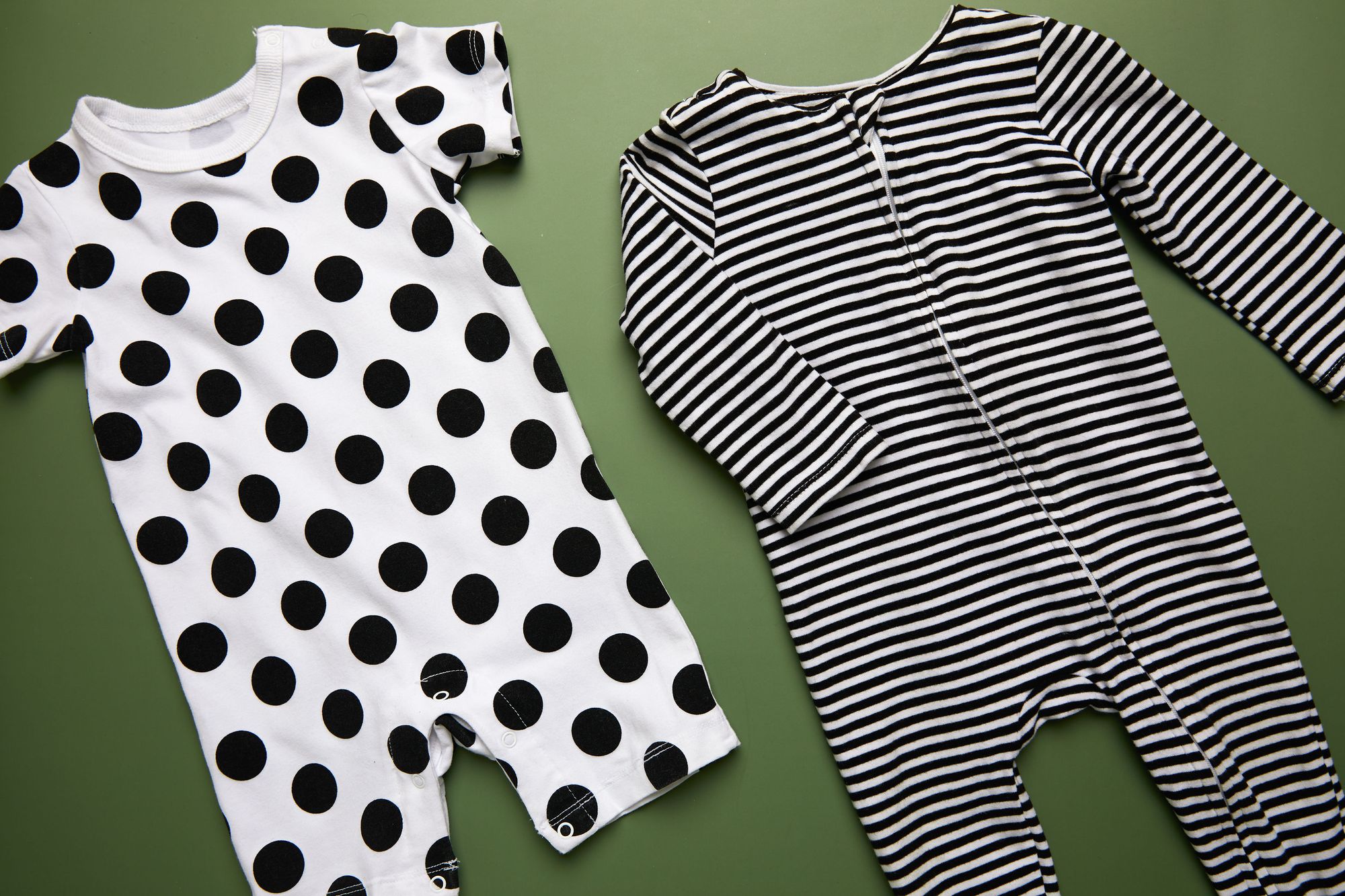 A brand that cares for its community and the environment, it's no surprise how loved Jumping Jack is.  
"We love hearing the stories of the clothes that we receive and where they have come from and enjoy sharing these with our community as there is no doubt that these beautiful little clothes have big stories to share!"
Sarah's advise to those planning on starting their own business is it go for it! According the Jumping Jack founder, the more businesses out there that are supporting sustainability, the more opportunities there are for people to improve their awareness and participation in it.
"Just dive in and learn as you go—you'll learn so much more this way and it's lots of fun!"
---
Find more of Jumping Jack here:‌‌‌‌‌‌

Website: jumpingjack.com.au
‌Instagram: @jumpingjackau
If you enjoyed this read, we bet you'll like this feature too:
Gusto Bread: Pastries that Taste like Culture and Authenticity

‌Want to share your story? We'd love to hear it! Join the Eco-Alliance here and share your deets with us here to get a chance to be featured on The Wrap!
Questions? Email us at ecoalliance@noissue.co