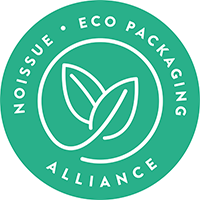 Gender-neutral clothing is incredibly sustainable and we should talk about it more. Aside from it being gender reaffirming, gender-neutral apparel actually encourages pieces to stay in the loop longer since it passes on from person to person without the boundaries of gender. Miya envisions her toddler and their entire generation to have the most comfortable clothing that can be handed down to the next kid without worrying about their gender. Based in the US, the full-time mama opened Kitto.Label to provide affordable and comfortable gender-neutral wear for all children.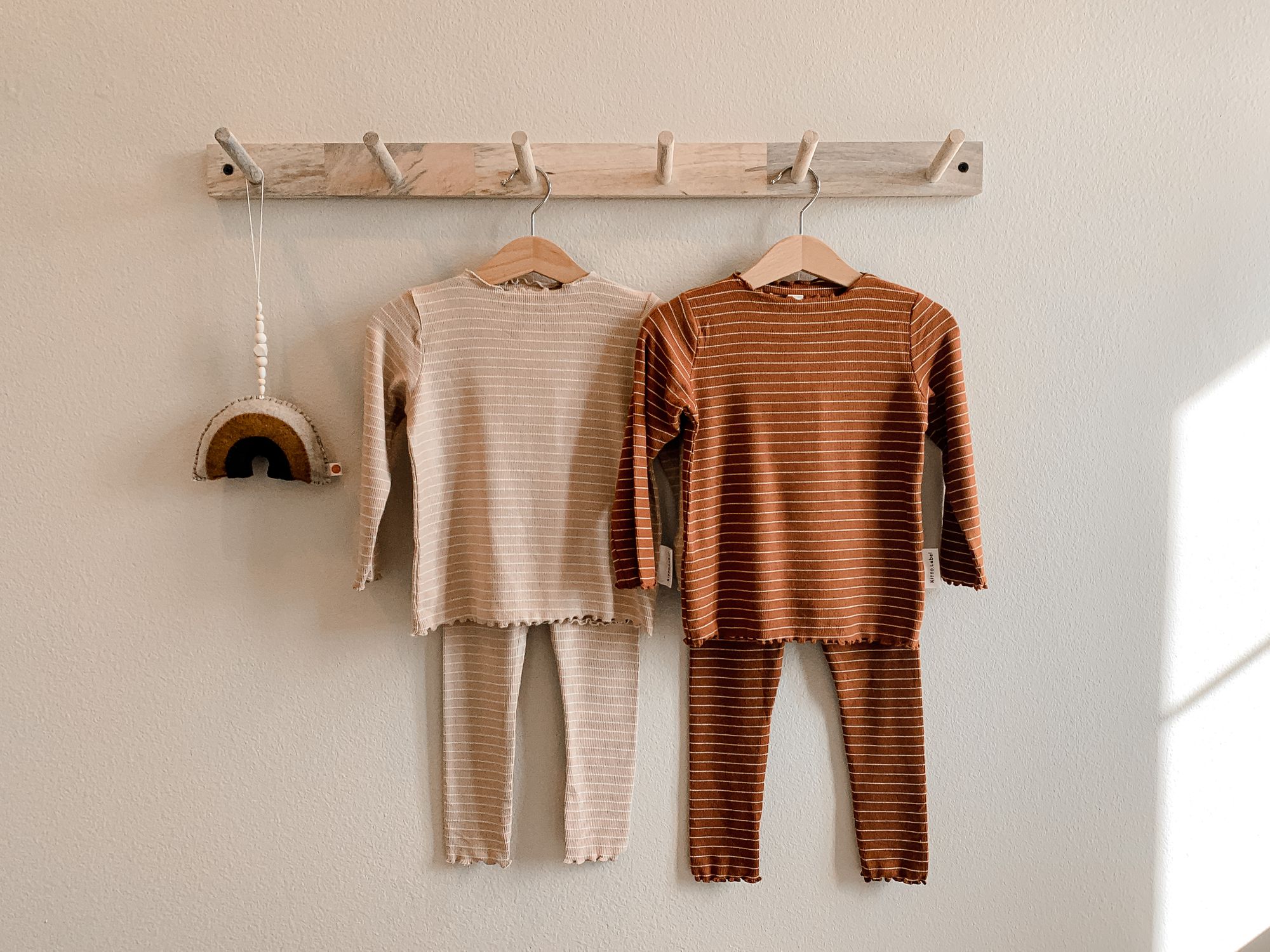 Miya handpicks the pieces in her little shop not only for her tiny customers but also for her kiddo! When she was pregnant with her daughter, she spent hours and hours looking for cute outfits and decor for her. It was at that moment when she thought, "why not use [the] time to bring my vision to life and share with you all the wonderful findings I chose for my daughter?"
The creative mother-to-be started creating felt favors for her baby shower when she discovered her passion for making decor pieces. Now, with a lovely toddler running around, Miya expresses her affinity for picking handmade rainbows and children's clothing in Kitto.Label. She wants her customers to have the peace of mind that their kids are wearing the most comfortable and affordable outfits. She also started making macrame rainbow keychains so that parents can also take a little something from the kidswear brand.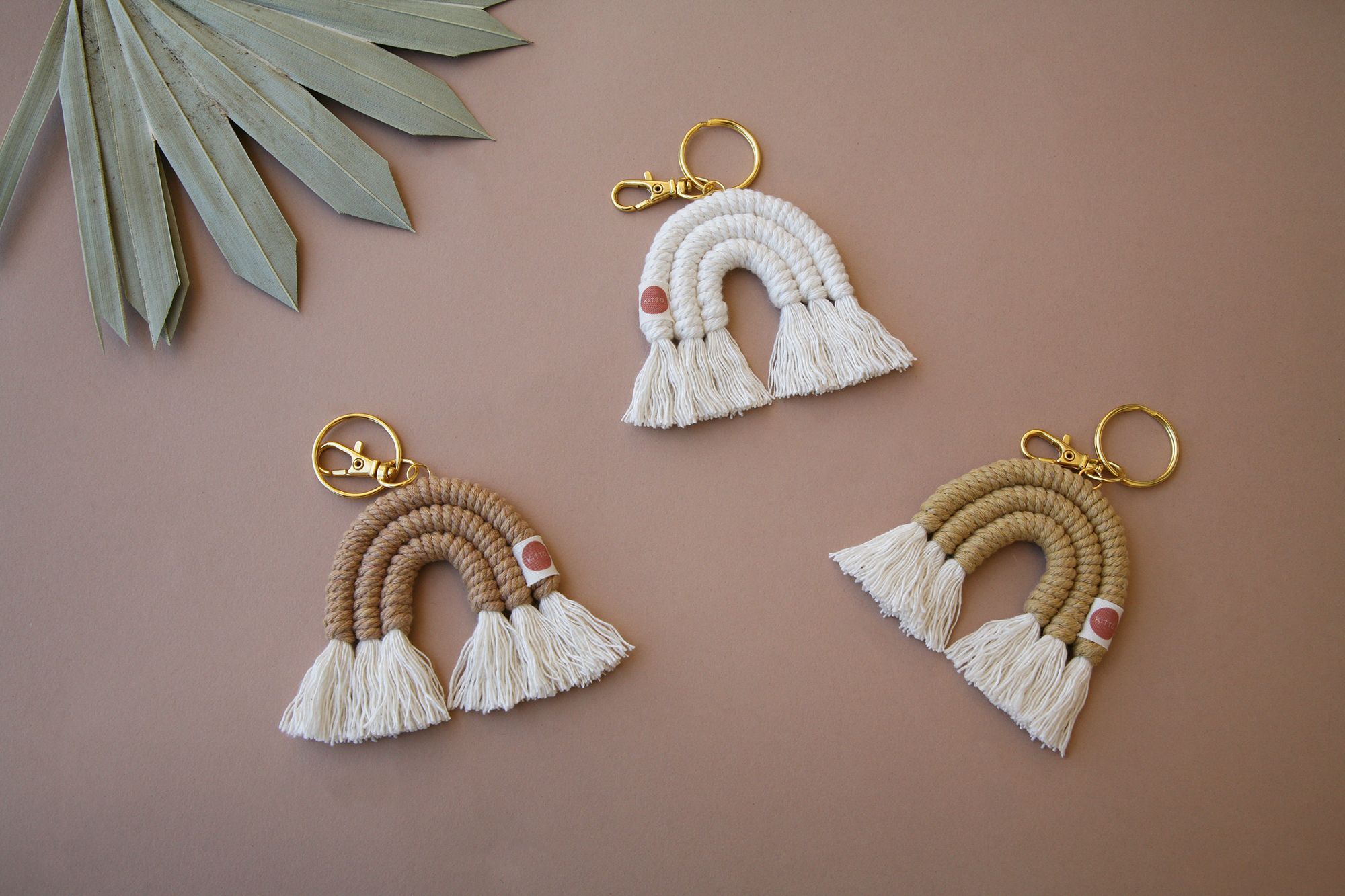 Miya's main focus is on children's clothing because she believes that our kids are our future! Since she only wants the best for the next generation, Miya believes that we need to protect the earth. No matter how small you start, it still matters since it's a part of the greater cause. Miya started offering outfits that are unisex so that her customers won't need to spend money on buying different clothes for boys and girls. She emphasizes that they can buy one set for any gender and buying it oversized so that it can last longer with growing children and that parents won't need to buy a new set every season.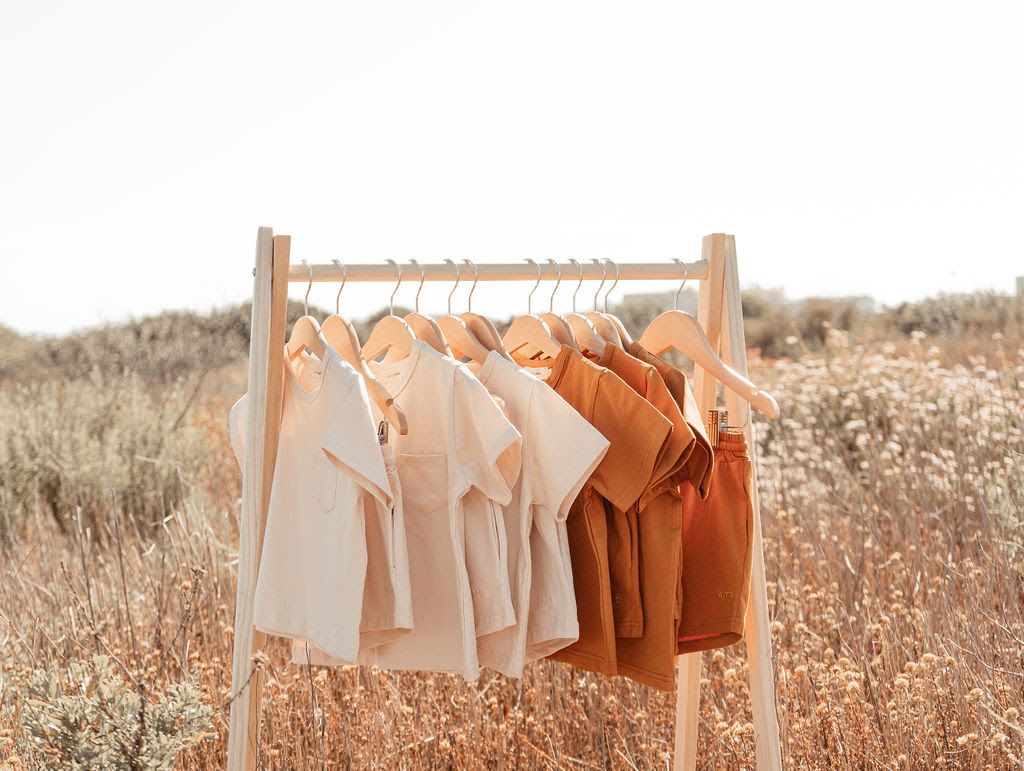 Keeping clothes in the loop for as long as possible is what sustainability is all about. And this means a lot to Kitto.Label, so it was only fitting that Miya opted for sustainable custom packaging from noissue! The low order minimums are perfect for small businesses like hers and it also provides the ease of incorporating customized designs that compliment her brand. Miya enjoys how easy it is to design online at noissue and how accessible it is to commit to sustainability with their packaging materials and Eco-Alliance program, a global community that allows you to contribute to a conservation initiative with every purchase.
Moreover, Kitto.Label focuses on neutral color tones inspired by the colors Miya finds in nature. The passionate entrepreneur finds this completely in line with noissue's careful choices in offering packaging that is compostable, recyclable, and reusable. Miya tries her best to lower her environmental footprint as she operates her business. She requests little to no plastic packaging when she orders her products from factories. It's little steps like these that she encourages other businesses to follow suit since it does minimize its impact on the landfills. Her next step is to choose eco-friendly mailers and incorporate noissue Tissue with every order put in by her customers. Not only does it promote sustainable packaging, but it also showcases her branding from the moment her parcels reach her customer's doorsteps.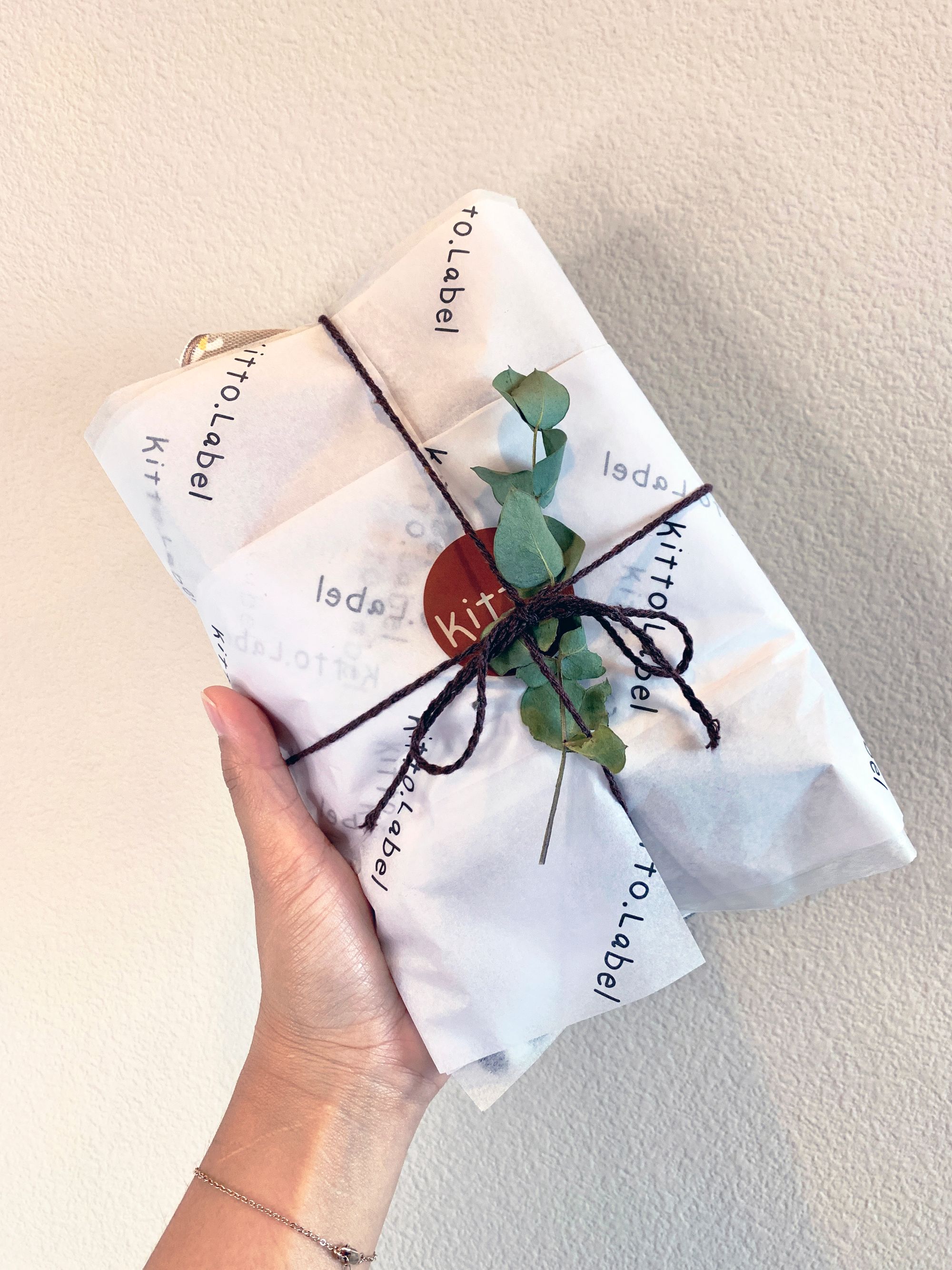 Among the challenges Miya has faced as a small business owner, her most difficult experience was starting from scratch and figuring out how to grow her brand. Her ideas and plans constantly change, and some work while others fail. Miya copes with every challenge that she encounters through her patience and dedication to practice trial and error. It also hasn't been easy to balance her time for her business with her responsibilities as a mother, but Miya assures that she's still learning and that perseverance can conquer all!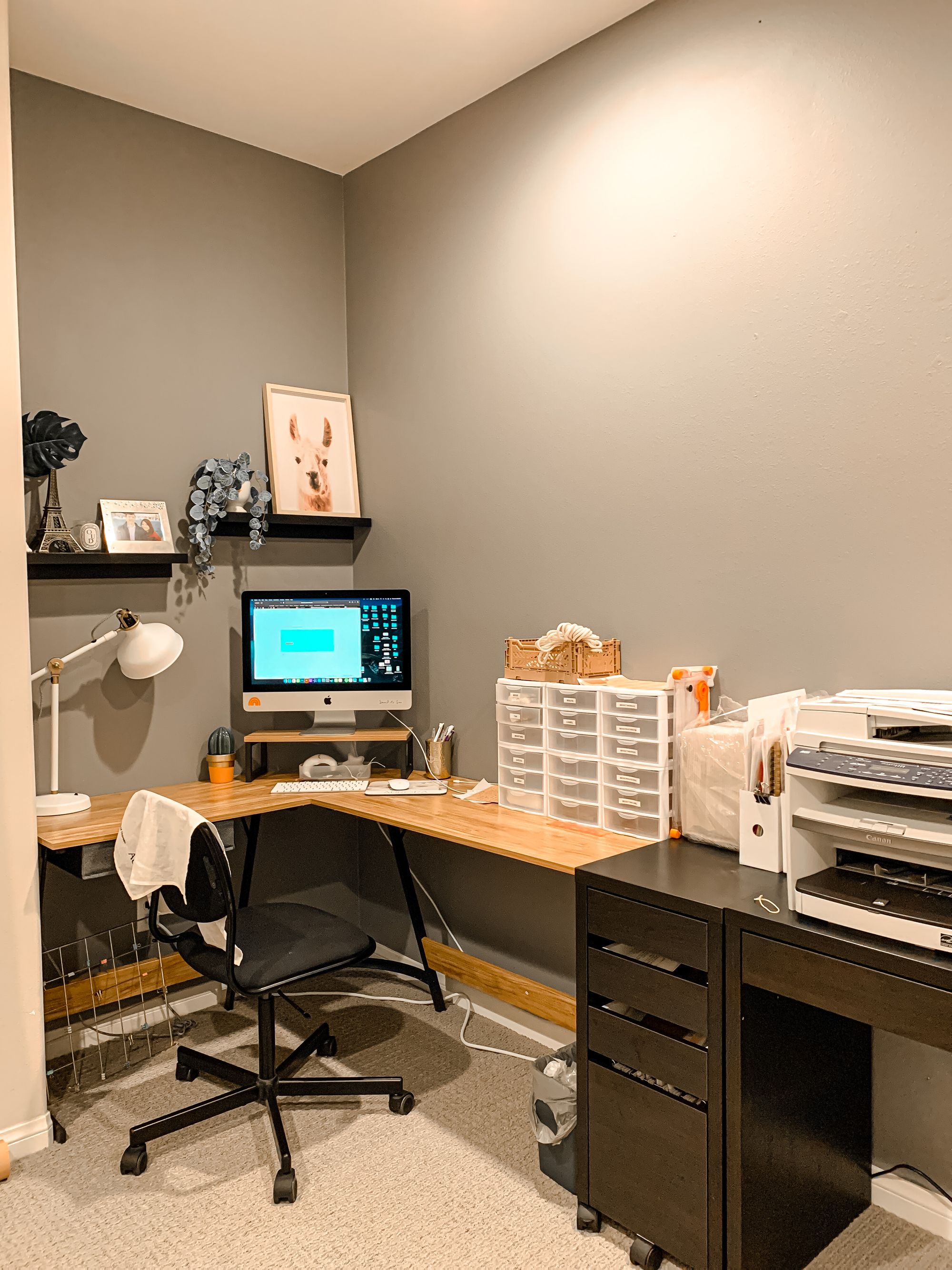 Miya confesses that she still has a long way to go, but she sees a huge potential in her products and is more than willing to grow along the way. Everything that she does is for her daughter and it doesn't hurt that she also looks out for other parents and cares about how other kids will like what she picks. Her favorite product so far from her inventory is the lettuce trim girl lounge set. Miya fell in love with its fabric the moment she first held its sample. It's a piece that she definitely chose for her daughter and she's confident that other kids would love it, too! It became her most popular piece when it came to comfort, affordability, and best color picks by her customers.
From being inclusive to children of all genders to putting their comfort first, it looks like Kitto.Label is pushing the kidswear industry in the right direction.
---
Find more of Kitto. Label here:‌‌‌‌‌
‌‌‌‌‌‌‌‌
Etsy: /kittolabel
‌Instagram: @kitto.label
Like this story? Tell us yours! Share your brand story and love for your custom packaging and get a chance to be featured on the wrap! If you're a noissue customer and are interested, you can join the Eco-Alliance by clicking here and answering a few questions here.
Questions? Email us at ecoalliance@noissue.co