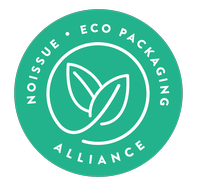 Anyone can tell that the beauty and skincare industry is currently evolving to become more inclusive and sustainable. From acquiring certifications to prove ethical production to tying in an advocacy, business owners are becoming more intentional and eco-conscious in running their brands. US-based maker and creator Nikoi wanted to create a brand that would highlight integrity, inclusion, and sensitivity to all of humanity while serving higher purposes of sustainability and philanthropy.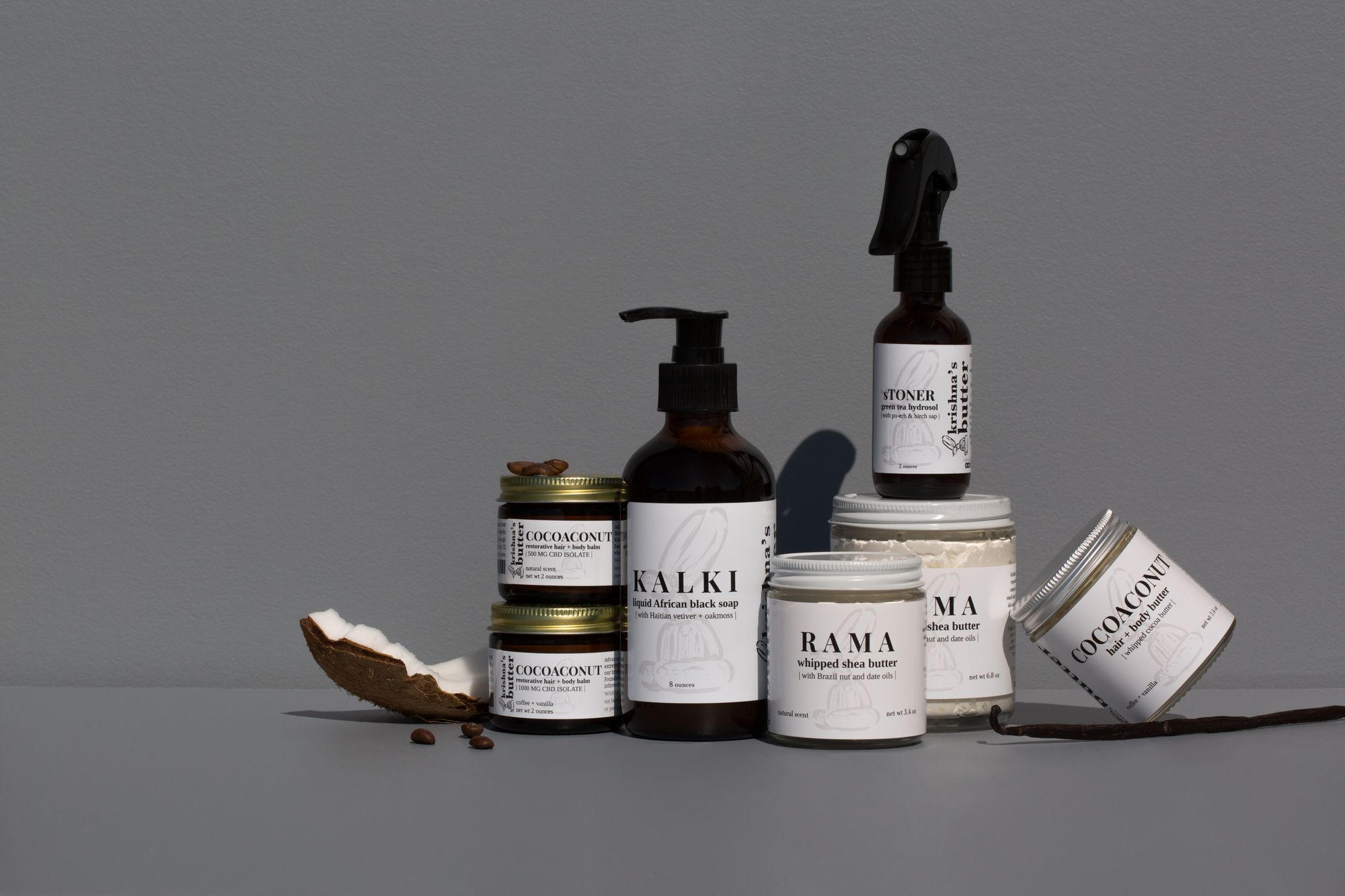 They founded krishna's butter, a whimsical luxury wellness brand for all, with a philanthropic and sustainable business model. Each product is made out of wild-harvested and organic materials while proceeds and support goes to critically underfunded organizations and causes. Nikoi got the idea when their stepfather's mother succumbed to brain cancer in the span of six months. It got them to realize that there were several diseases in need of properly funded research efforts.
The passionate entrepreneur also realized that natural and organic ways of caring for the skin and hair could be key to preserving our quality of life. Nikoi's all-time favorite product is the COCOACONUT hair + body whip, a.k.a. the first product they ever made. Its texture and aroma just does it for the business owner and for their customers as well.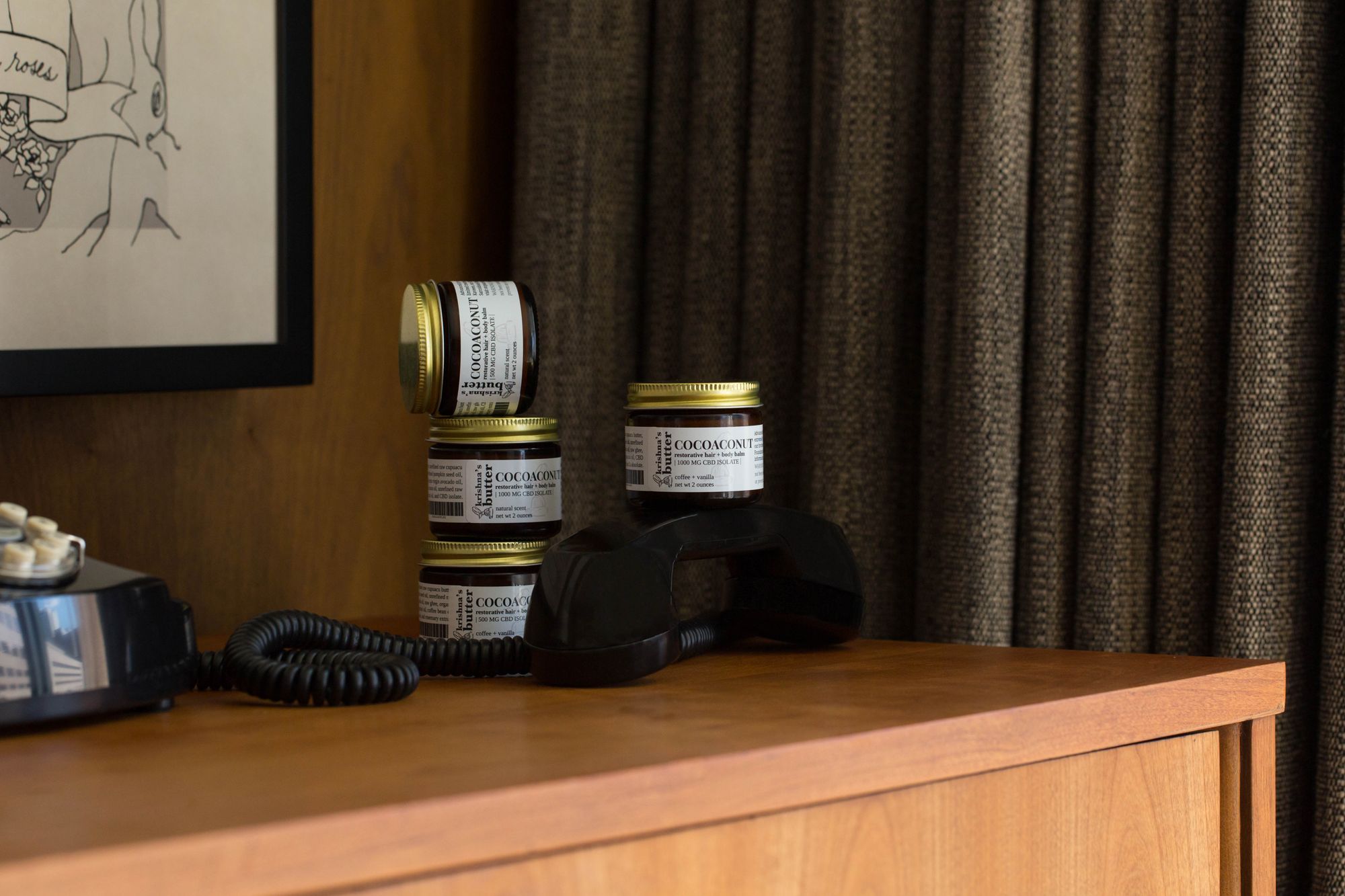 With the wellness brand's commitment to including love, kinship, consciousness, generosity, and inclusivity in luxury goods, krishna's butter ships their products in sustainable packaging. krishna's butter adds a personal touch to their packages with noissue's soy-ink based stamp which proudly showcases their branding. Aside from sourcing their packaging from noissue, they also joined the like-minded brand's tree-planting initiative, the Eco-Alliance. This allows them to show their customers their proactive steps towards sustainability together with wrapping their products in creative and sustainable packaging. Moreover, they encourage their customers to compost when possible, and recycle, repurpose and/or reuse their products' containers and packaging!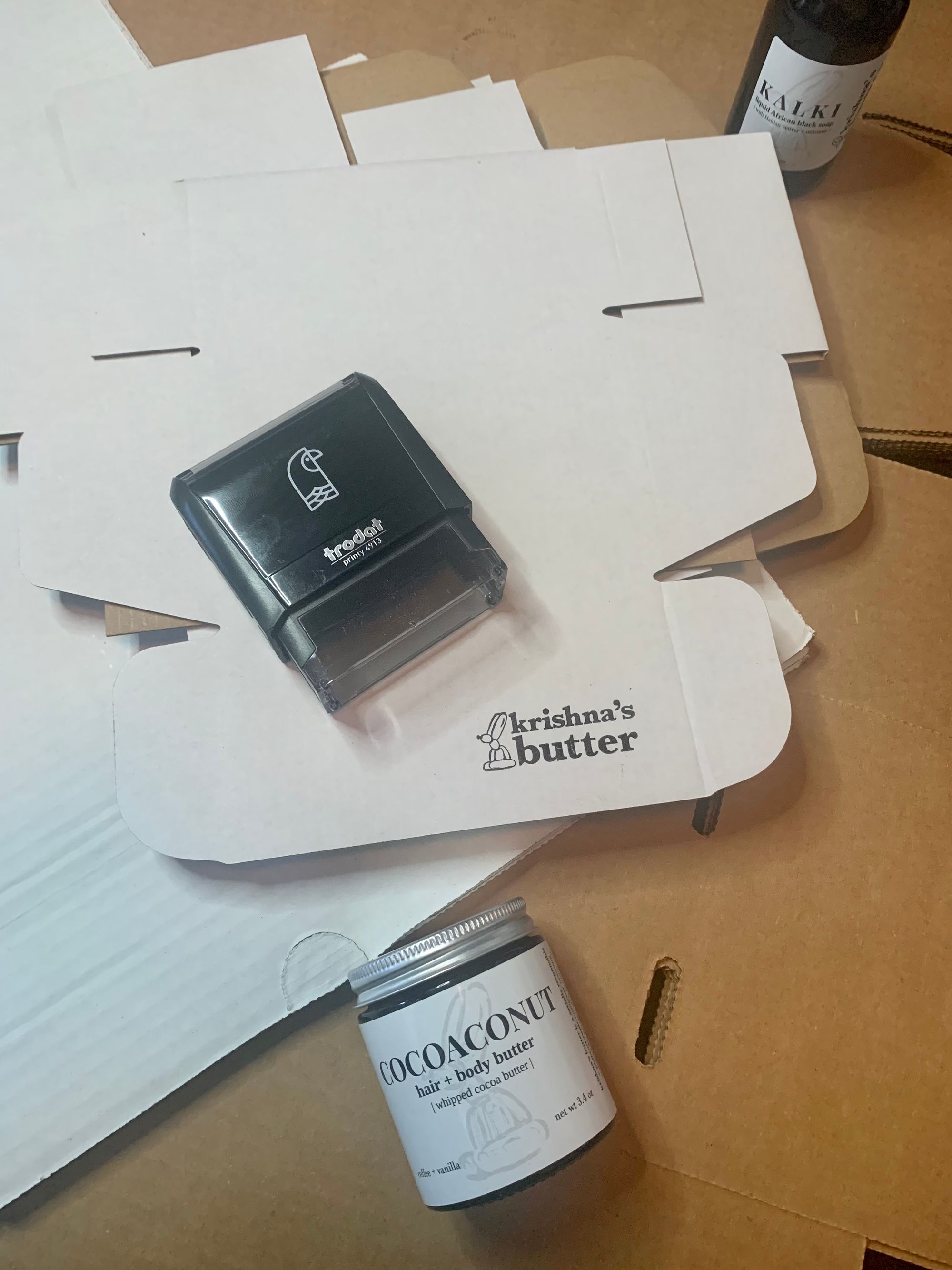 "We are committed to recycling, upcycling, and increasing sustainability, as much as possible, in our packaging and business practices."
If customers have no use for their finished containers, they could also return it in exchange for discounts on their next purchases. krishna's butter has a "Give it Back, Get a Buck" recycling program wherein buyers can receive a dollar credit for each returned container which can be accumulated and used for their next purchase.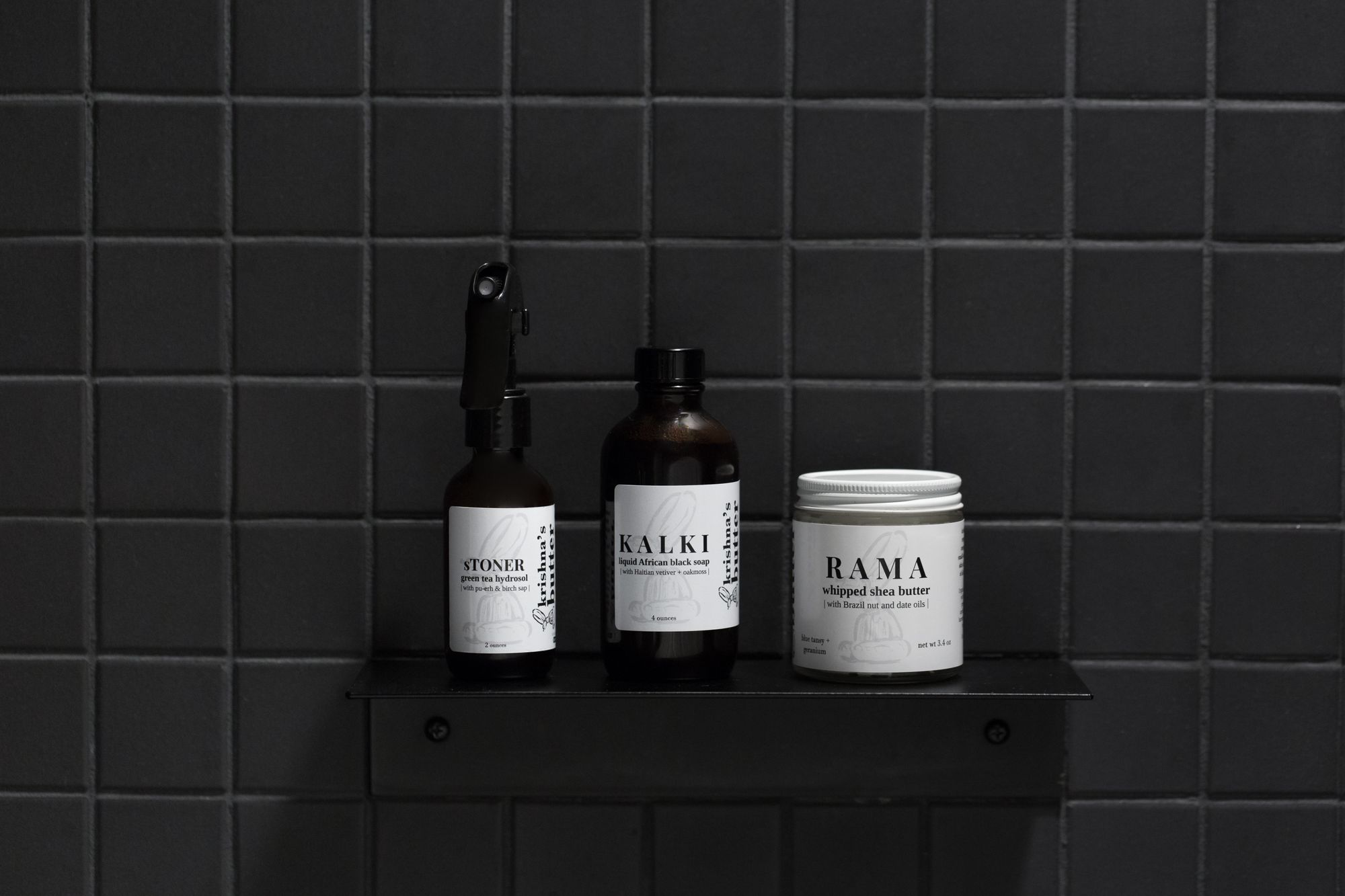 Aside from eco-friendly packaging materials, the small business also offers free local delivery wherein their team manually delivers their products instead of booking a shipment courier. The program not only decreases the post-consumer waste of sustainable materials, but also incentivizes recurring customers for recycling. And from a small business point of view, it allows them to conserve their funding. As proud eco-conscious business, they're continually striving to expand their efforts to provide consumers and our beautiful planet the most conscious and responsible offerings as much as possible.
One of the biggest challenges that Nikoi faced as a business owner was shifting away from the typical consumer thought-process and emphasizing experiences that we take for granted. krishna's butter is all about inclusivity and they aspire to keep challenging the status quo by providing effective skincare and haircare products that consumers from all genders and races can feel good about. And yes, this includes how we can give back to our planet through them as well.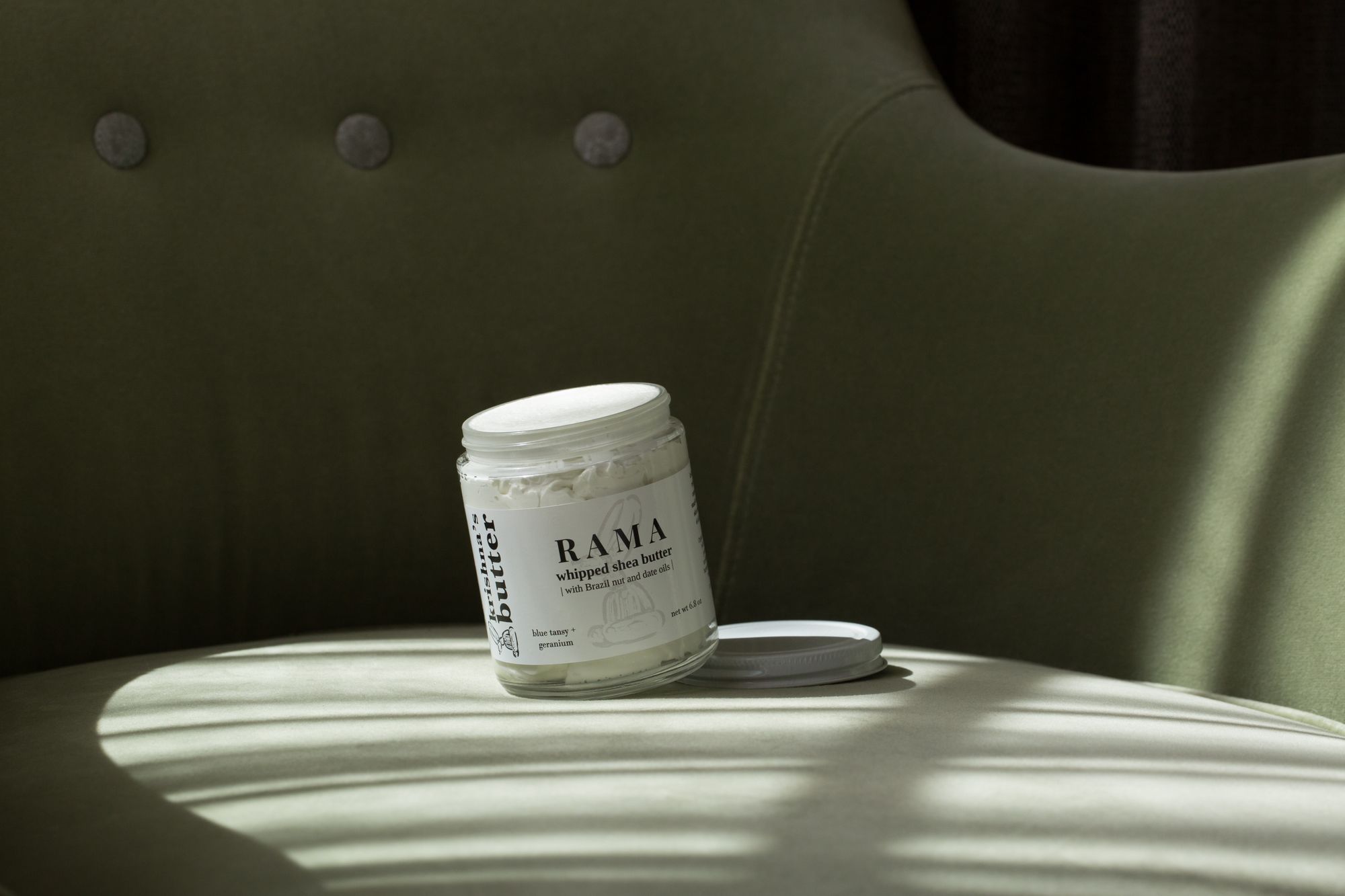 Nikoi's advice to aspiring business owners in the beauty industry is to be authentic and not to sacrifice your unique brand identity for mass appeal. The conventional beauty standards may not be the most sustainable or realistic to chase after so it's important to be proud of what makes you feel good. You have no idea how supporting what authentically satisfies your customer matters to them and the greater community.  
---
Find more of Krishna's Butter here:‌‌‌
‌‌‌
Website: krishnasbutter.com‌‌
Instagram: @krishnasbutter
Like this story? Tell us yours! Share your brand story and love for your custom packaging and get a chance to be featured on the wrap! If you're a noissue customer and are interested, you can join the Eco-Alliance by clicking here and answering a few questions here.
Questions? Email us at ecoalliance@noissue.co.