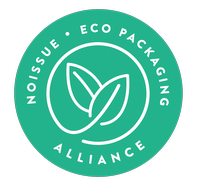 It's good to have a creative outlet! As adults, we often forget to take a step back and enjoy winding down. Never forget that we need a chance to take back ourselves every once in a while and exist to live for the little moments.
Having a creative outlet can help you in so many ways. Especially in the new normal - we seek to get away from reality. Having an outlet to let go of these feelings of frustration can help reduce stress and anxiety, and even depression! Staying focused on something other than your 9-5 can help you keep that mental health in tip-top condition.
Kim, the founder of KTT Studios, started her online shop when she craved a creative outlet. Though she did stop a few years from it, 2020 gave her a little push to continue what she started. Here's where she is now:
"My name is Kim, and I run KTT Studios, a small online shop with handmade vinyl, sticker, drinkware and decor pieces. KTT is my initials, and I chose it because I wanted my work to be an extension of me- my creativity, and my aesthetic (but also because I couldn't think of another name). I am based in Chicago, and am a healthcare administrator by day, fighting for access to care for patients. On my commute to and from work and on the weekends though, I'm busy designing or sketching up new stuff!"
"I started KTT Studios back in 2018, while I was still a university student craving a creative outlet. I opened my online shop, but it quickly fell stagnant and I abandoned the idea. It was not until early 2020 did I pick back up my work, and it's become one of my biggest passion projects.
The vision for my work and products is to create things that serve as beautiful, yet practical additions to everyday life. I only hope my products spark some small joy or add a personal touch in my customers' lives. This vision is so vital to my work because I feel it is imperative that I create things that have meaning and function in my buyers' lives."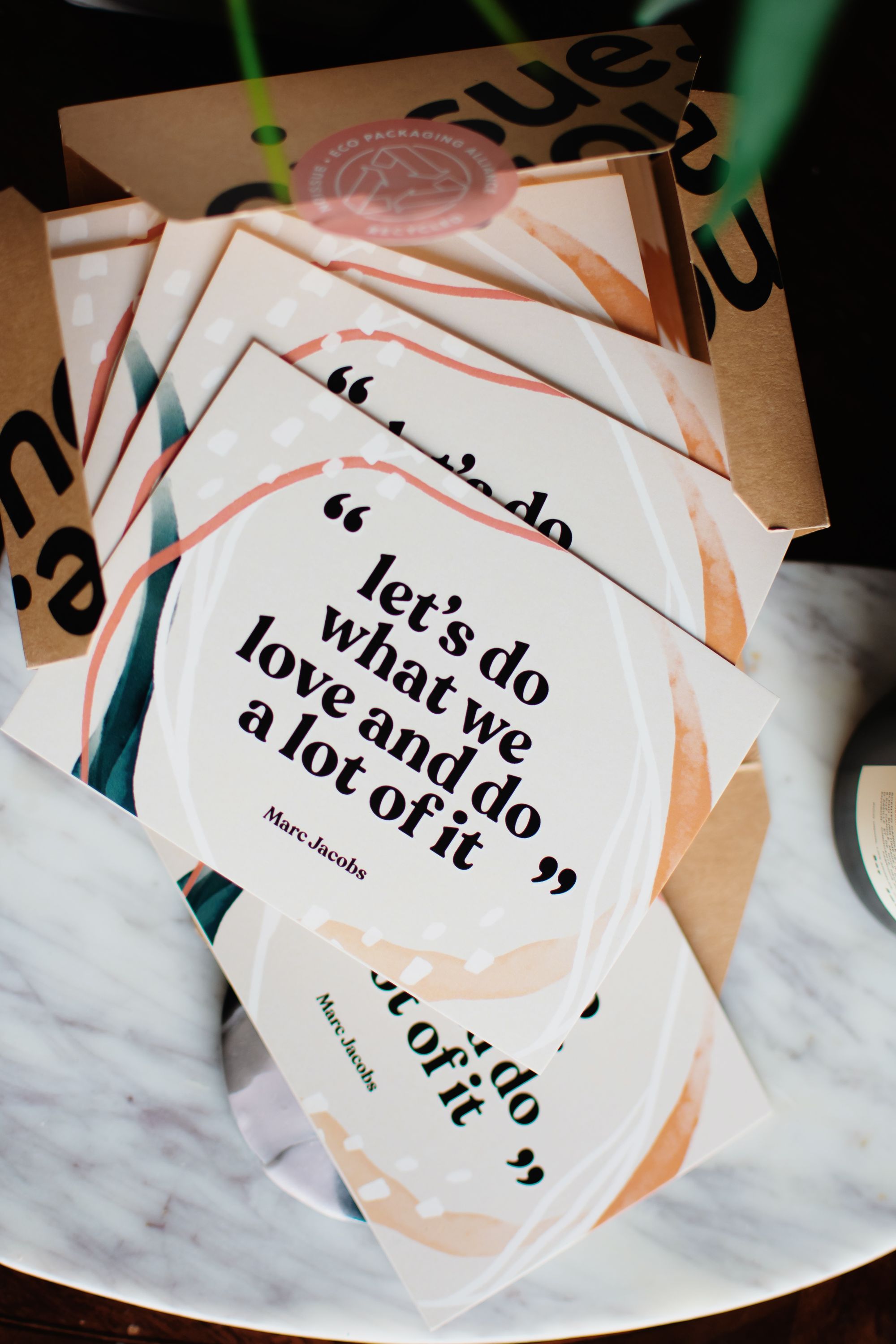 Kim wanted to produce art with quality that was cut above and knew that she needed the right supplies in order to do so.
"Challenges I faced in running my business largely revolved around my desires to always invest into the supplies and tools that helped improve my art. Due to this, I was always investing so much more time and resources into creating my products than I was ever getting back. In response to this, I worked to really show my genuine investment into the art and product quality, and I think people began to really see that and supported me in doing this."
If you're an aspiring artist, here's her advice to you:
"If you find passion and joy in what you do, do not let any mistakes nor any small tribulation cause you to abandon it. It is important that you love making the art you do more than anything else."
An experienced health worker, Kim pulls a lot of her artistic inspiration from her daily life experiences.
"My everyday life helps inspire my work. I pull a lot of influence from my own experiences as a healthcare administrator and public health advocate into my art. It weaves into my design inspiration and also acts as a motivation for what I do."
Quick Q&A!
What makes you different from other artists?
"Although my products are not necessarily novel or unconventional, I think what makes my art different from others is the distinct aesthetic that I like to bring into the colors, designs, and fonts I use to create my cups, mugs, stickers, and more."
What's your best customer story?
"One of my favorite projects ever was a custom bulk order I worked on for a friend. She reached out to me to help collaborate on creating wine labels for a family recipe of wine she created, and I was able to design a unique label that fit perfectly with her family's first ever batch of red wine. It was amazing to see a sketch turn into a design, that then turned into an actualized label on wine bottles."
Who do you think is doing great creative work at the moment?
"I am always so awe-inspired by talented letterpress artists and interior design creators. Currently, I have been closely following artists such as @papelnco and @lonefox."
On the business side of things, she chooses to be responsible for taking care of the environment. She values the planet and takes steps to reduce her waste.
"Sustainability is extremely important to how I run my business. I always strive to reduce my carbon footprint personally, and also as a business owner, and hope to do so by decreasing my waste and investing in high quality, sustainable products (noissue thank you cards!).
Steps I have taken as a business owner to lower my environmental footprint include investing in recycled paper/packaging products and also emphasizing recycling and reusing all items I send to my customers."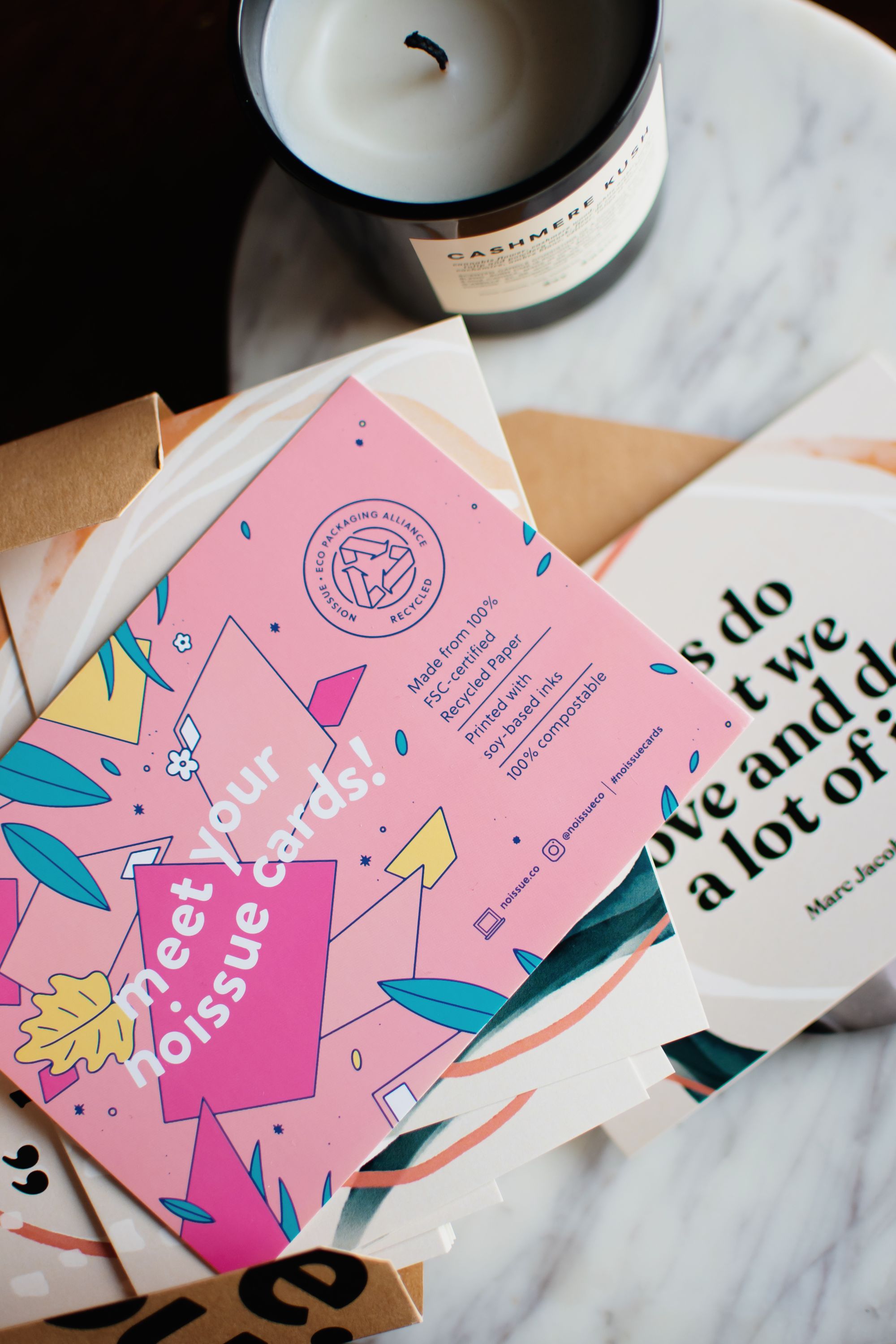 Cards are a good way to communicate with your customers. Not only are they a good finish to packaging, but they are also used to connect with them on a personal level. Kim used to handmade all her cards, but eventually opted for noissue.
"When I started out as a fledgling small shop rarely making sales, I decided to make handmade cards to send to customers. I used non-recycled cardstock and they always turned out a bit wonky. With hopes of investing into better, more sustainable options for my shop, I found noissue, and was an instant fan. I reposted noissue products to my social media, hoping I would one day get a chance to design my own beautiful, eco-conscious packaging goods, until one day I decided to take the leap and invested in my own thank you cards!"
"I chose noissue because of the glowing reviews I read online from artists I followed and loved. It was a no brainer for me, and when I was able to make the sensible decision to invest into noissue cards, I decided to create my own design and placed an order the next day. Corresponding with Pamela in Customer Operations was simple, and the design team was able to get my design clear and ready for printing so quickly. Receiving them in the mail was even more exciting, as they are sturdy, beautiful cards. I was and am THRILLED to be able to add one with every single one of my orders, and my customers love and keep them too!"
KTT Studios fun fact:
"If my brand was a person, they would probably be an aspiring designer who spends hours at the fabric store, drinks too much matcha, and changes up their living room every weekend. A little chaotic, but artful."
---
Find more of KTT Studios here:
Facebook: /kttstudios
Instagram: @kttstudios
Like this story? Tell us yours! Share your brand story and love for your custom packaging and get a chance to be featured on the wrap! If you're a noissue customer and are interested, you can join the Eco-Packaging Alliance by clicking here and answering a few questions here.
Questions? Email us at ecoalliance@noissue.co.