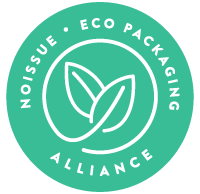 There's no denying the inherent charm of adorable little stationeries and accessories. They may just be tiny little things, but they most definitely pack a large amount of charm and appeal! And that's definitely something we could all use a little more of right now, most especially in the trying times we live in, when almost everywhere you look is an onslaught of difficult news. A charming piece of art or decor is just what we need to instantly help brighten anyone's mood!
And if you're looking for just that—for all things charming and adorable and literally everything in between—you'd have to look no further than Kumakun's little online store! Based in California in the US, Kumakun Studio is the go-to for all the adorable stationery and charms you could ever want or need. And indeed, looking through their Etsy is almost like walking into a charming little pastel-toned sweet shop or ice cream studio, except with sticker sheets and notepads and prints that are like sweet treats for your eyes!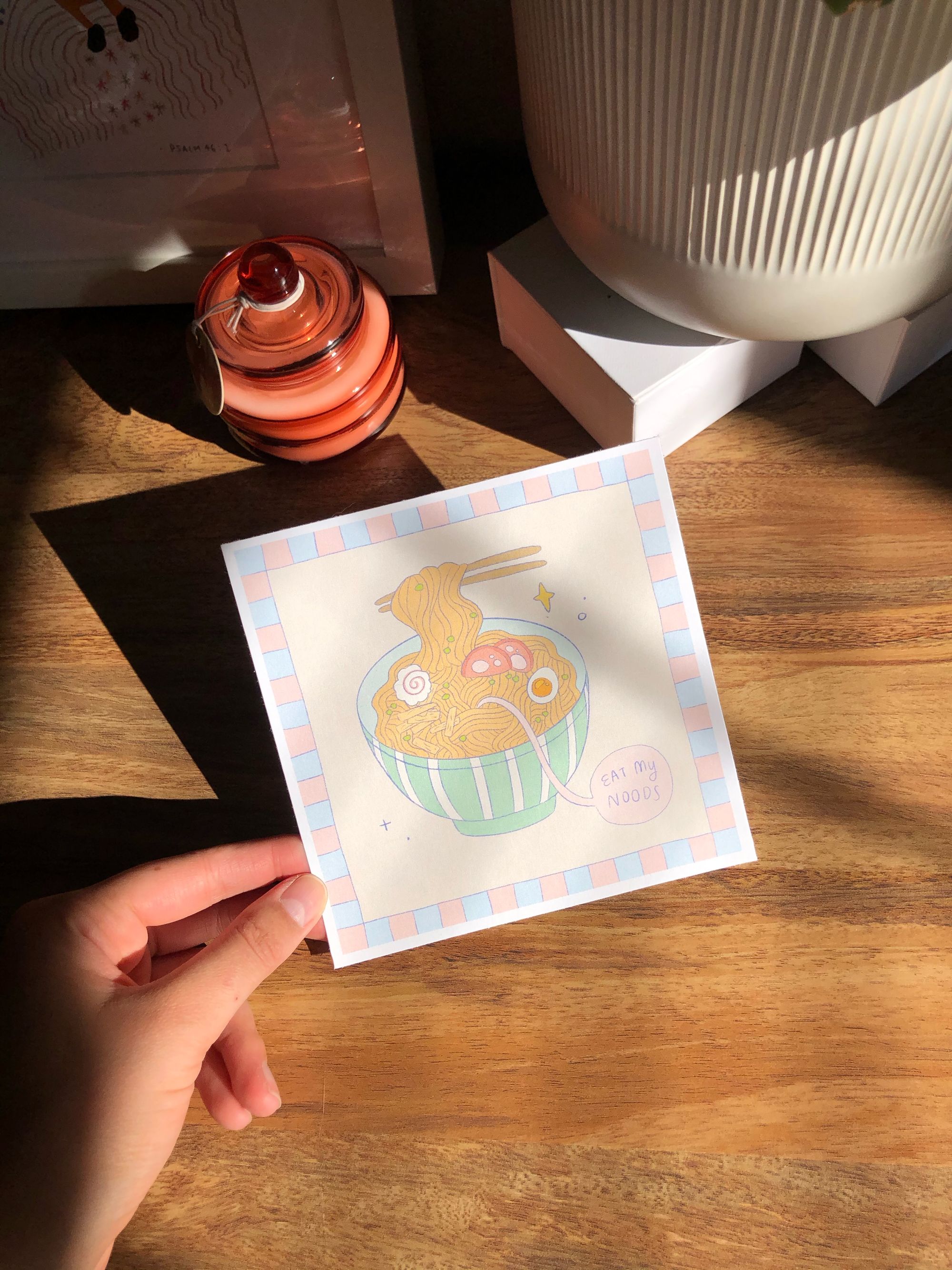 It was at the beginning of the pandemic that Leika, the illustrator and owner behind the brand, decided to start her own small business. Prior to that, she was a student majoring in illustration, and when the pandemic struck, she'd taken to watching other Youtubers who had already started their own businesses, and thought it might be fun to try it out, too. She found an old tablet and started tinkering around with digital art—which was then a new medium for her as a primarily traditional artist—and soon wanted to share her creations with other people! Fast forward to over a year later, and Kumakun Studio now sells dozens of adorable stationeries and prints and accessories, all of which feature her own original illustrations!
That said, in starting her own business, Leika's mission is simple: to be a brand that creates things that bring a little joy to anyone who comes across her work. As an artist, she hopes her work comes across as relatable or nostalgic, as she mostly creates from how she feels, or from memorable things she's experienced. She often finds inspiration in the everyday, and hopes that her community can see themselves reflected in her work, too! After all, like the best artists, her art also serves as a medium to connect with others, as well as a reminder that none of us are going through the world alone.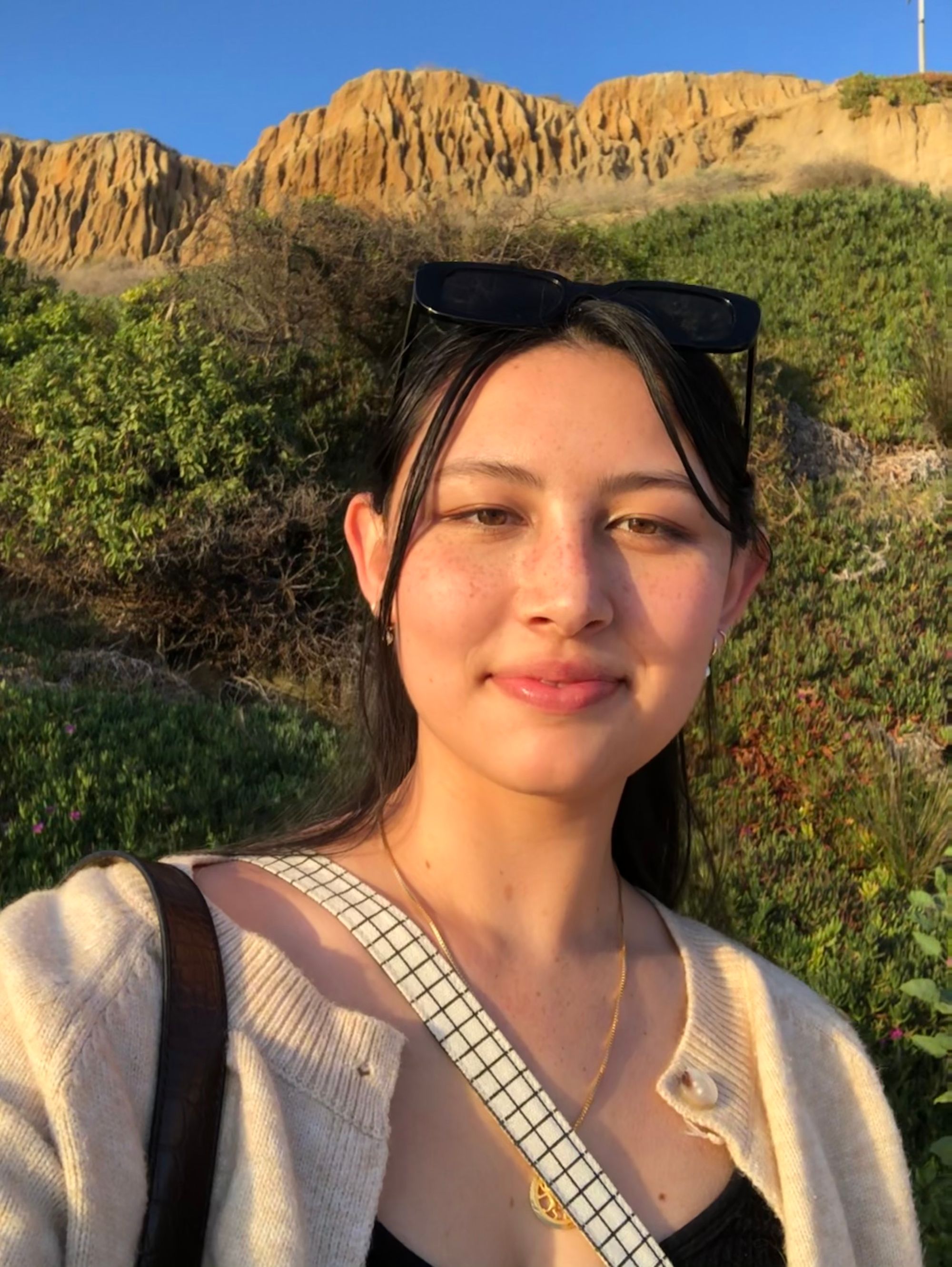 "It reminds me that I am not alone and that even though our experiences may be individual, there are others that know exactly what we are going through."
It's undeniable that Leika has a heart to connect with people, but another thing she's set her sights on is sustainability. As a first-time brand owner, being as sustainable as possible is definitely important to Leika, and she does her best to be transparent about the materials she uses and where she sources them. In the near future, she also plans to cut out all plastic from her packaging, and to use more recycled materials within her work itself, as well as to create in limited quantities to lessen excess waste. As she shares, as her brand continues to grow, she's always open to trying new ways to be more sustainable!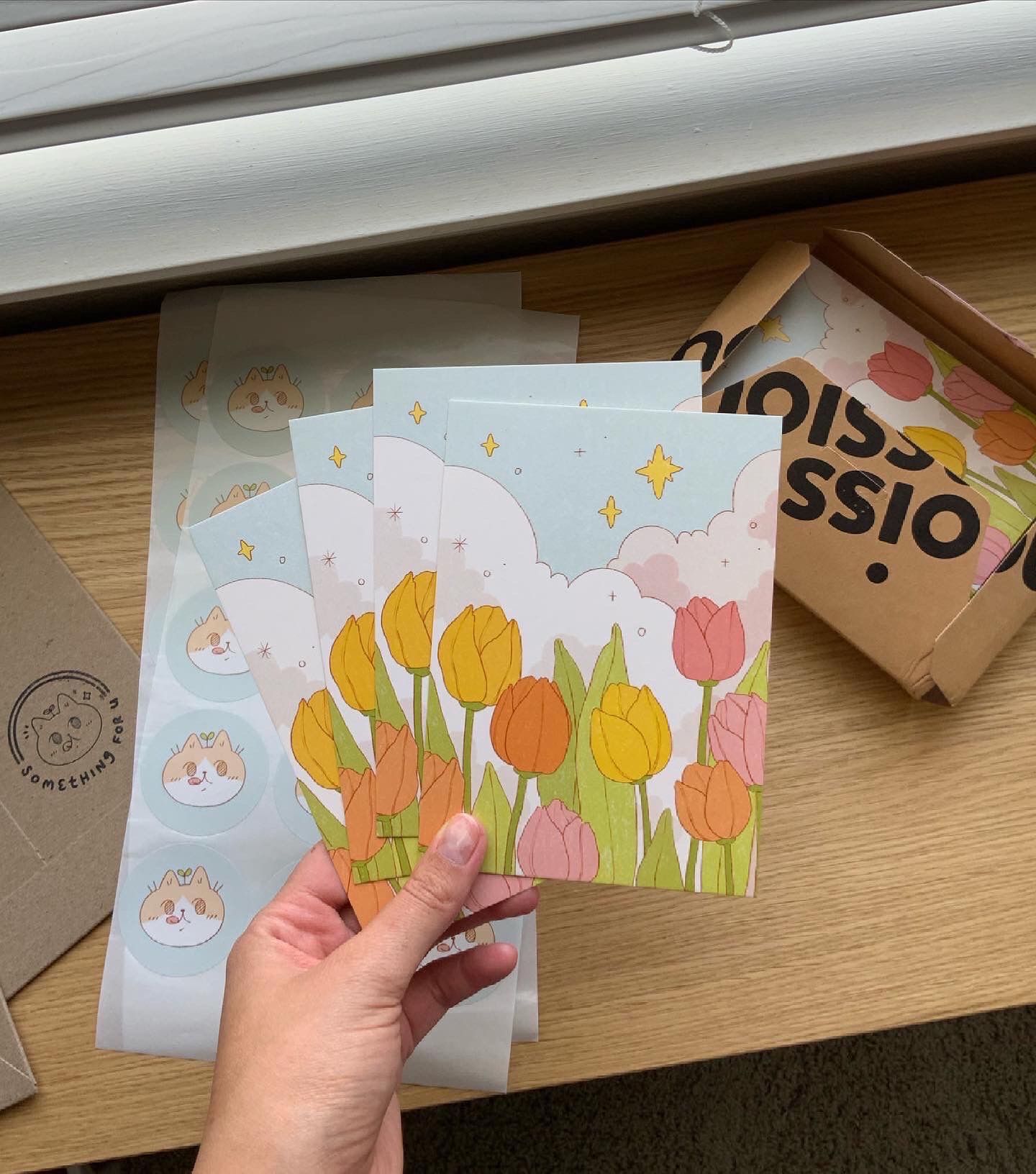 And one of those ways that she's been able to move further in her sustainability journey is by switching to using sustainable packaging with the help of noissue! As soon as Leika got in touch with noissue, she fell in love with the company's vision as well as the quality of their packaging, and has since been happy with her own upgraded and customized packaging that fit her unique aesthetic — while being entirely earth-friendly, too!
Besides her new upgraded packaging, Leika's also joined the noissue Eco-Alliance, where her sustainability efforts are taken a step further by helping contribute to reforestation with her every purchase. This was especially important to her, as she also hopes for her brand to represent kindness to the planet, and help make it a better place for everyone.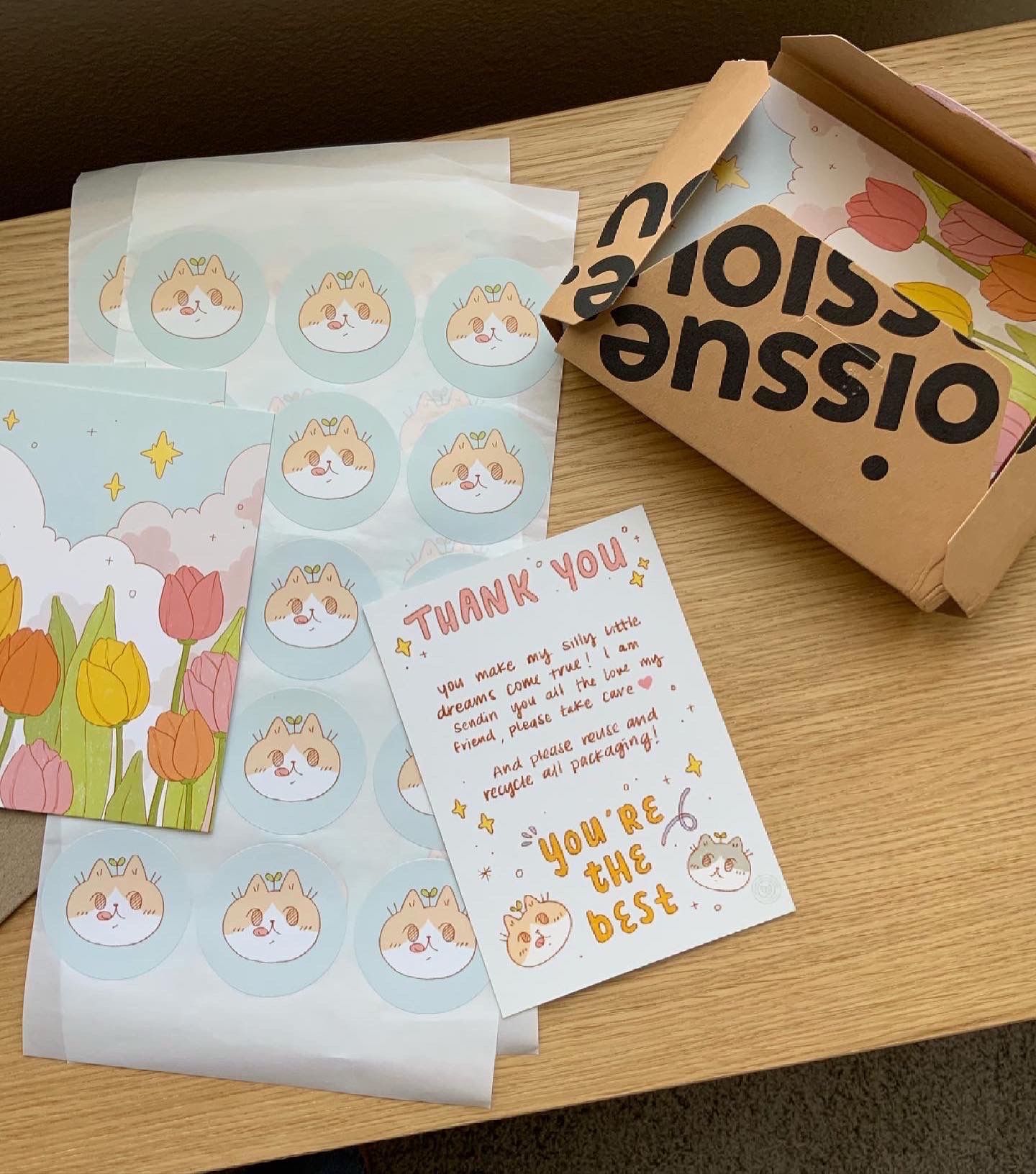 "I joined noissue's Eco-Alliance because it's so important that we plant more trees, especially now, in order to remain and reverse the amount of damage that we have caused to our Earth. [...] I want my brand to represent kindness toward our planet, I want people to know that I care for the world we live in and I want to help make it better."
In addition to making that switch towards earth-friendly packaging, Leika also constantly puts in small efforts in running the business to go further in her sustainability journey, such as adding more digital goods in her product catalog, as well as creating more made-to-order items. She's also made a habit of saving mailers she receives in the mail to reuse for her own orders, and in the near future plans to limit her packaging even more. She also shares all these efforts to her community and keeps them updated on these endeavors through stories or posts on social media!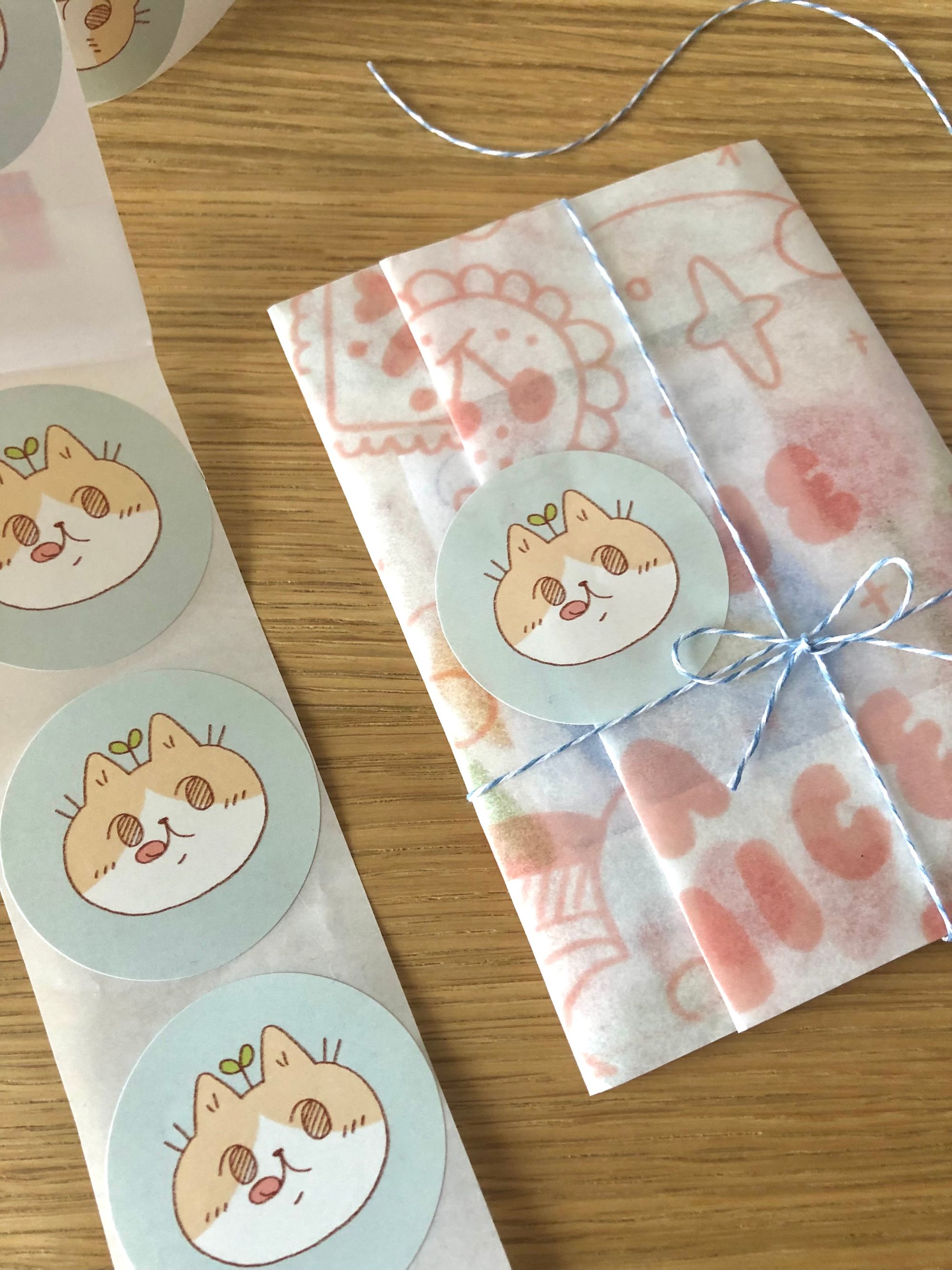 Looking through Kumakun Studio's little online store, you definitely wouldn't be able to find stationery or accessories just as charming and adorable anywhere else. But another thing that sets Leika's biz apart is that she loves connecting with her community through her art! She loves getting to know who orders her stickers and art, and hopes to somehow meet some of her customers one day! And she definitely involves them in the creation process, too, such as letting them decide what color or design to work on next. It's definitely a collaborative effort!
Being a first-time business owner definitely isn't an easy journey, and Leika recalls that she'd initially "jumped the gun" when first starting out, being so excited to embark on the adventure. In doing so, she'd overlooked quite a few details in the business, which then resulted in some overstock products, as well as some work that she wasn't entirely satisfied with. She's since learned from the experience however, and moving forward, she's made sure to be more careful with each step of the journey.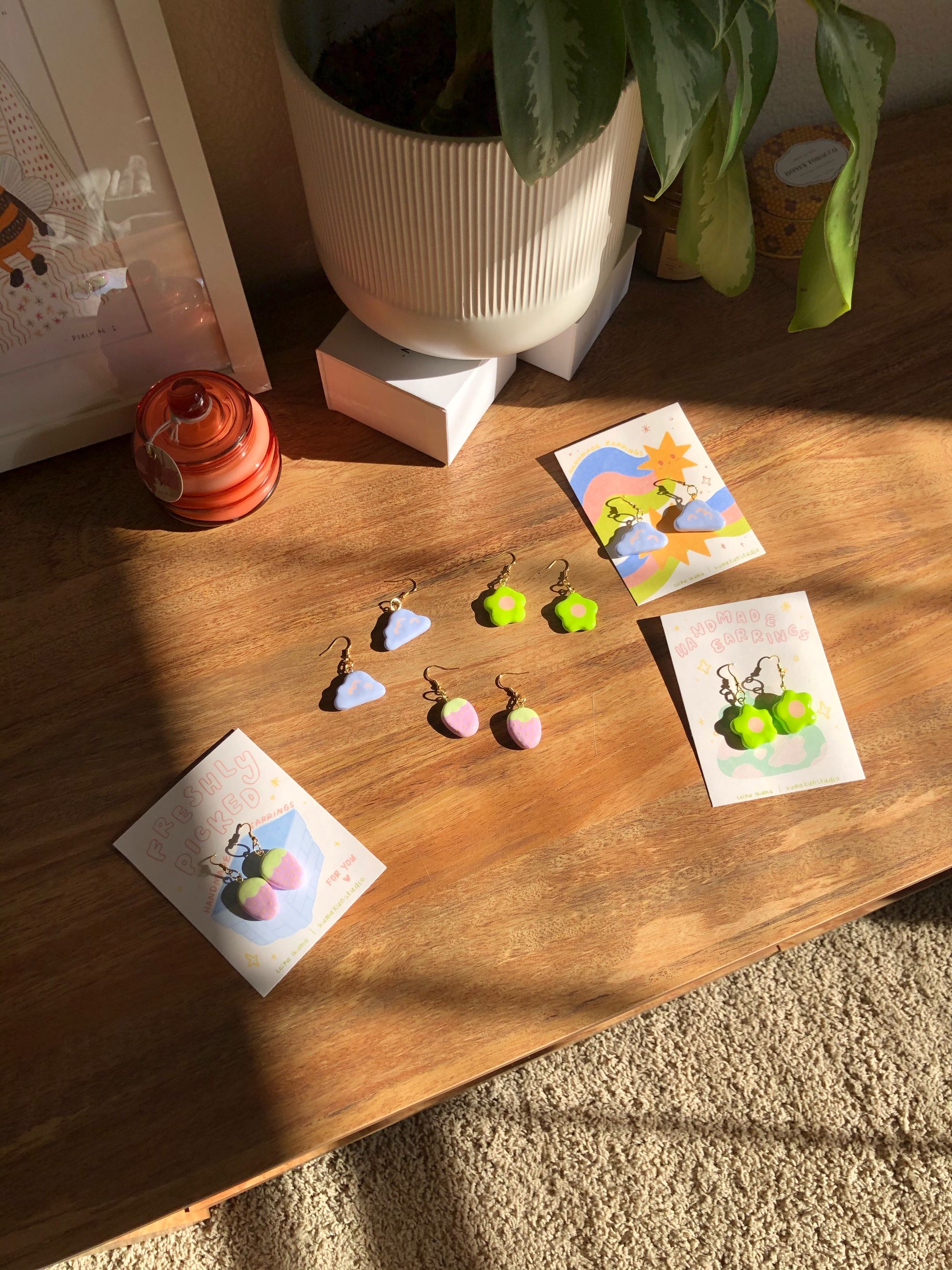 All these experiences have been helpful to get Leika where she is now, and her biggest piece of advice to others hoping to start their own business is to just take things slow. There's no need to rush, and it's important to think and plan carefully about what you want your brand to represent, as well as to plan out your expenses for the business, down to the packaging! Finally, she also advises to get input from others, and to do lots of research—it'll definitely be helpful!
As an artist, Leika's most favorite creations so far are her commissions—there's definitely no feeling like being able to bring other people's visions to life, and it just makes her so happy that her customers put their trust in her! At the end of the day, her customers' satisfaction and happiness are what it all comes down to, and she always values her interactions with her community. As Leika shares, her favorite thing is when customers leave little notes and messages after a purchase—it never fails to make her day!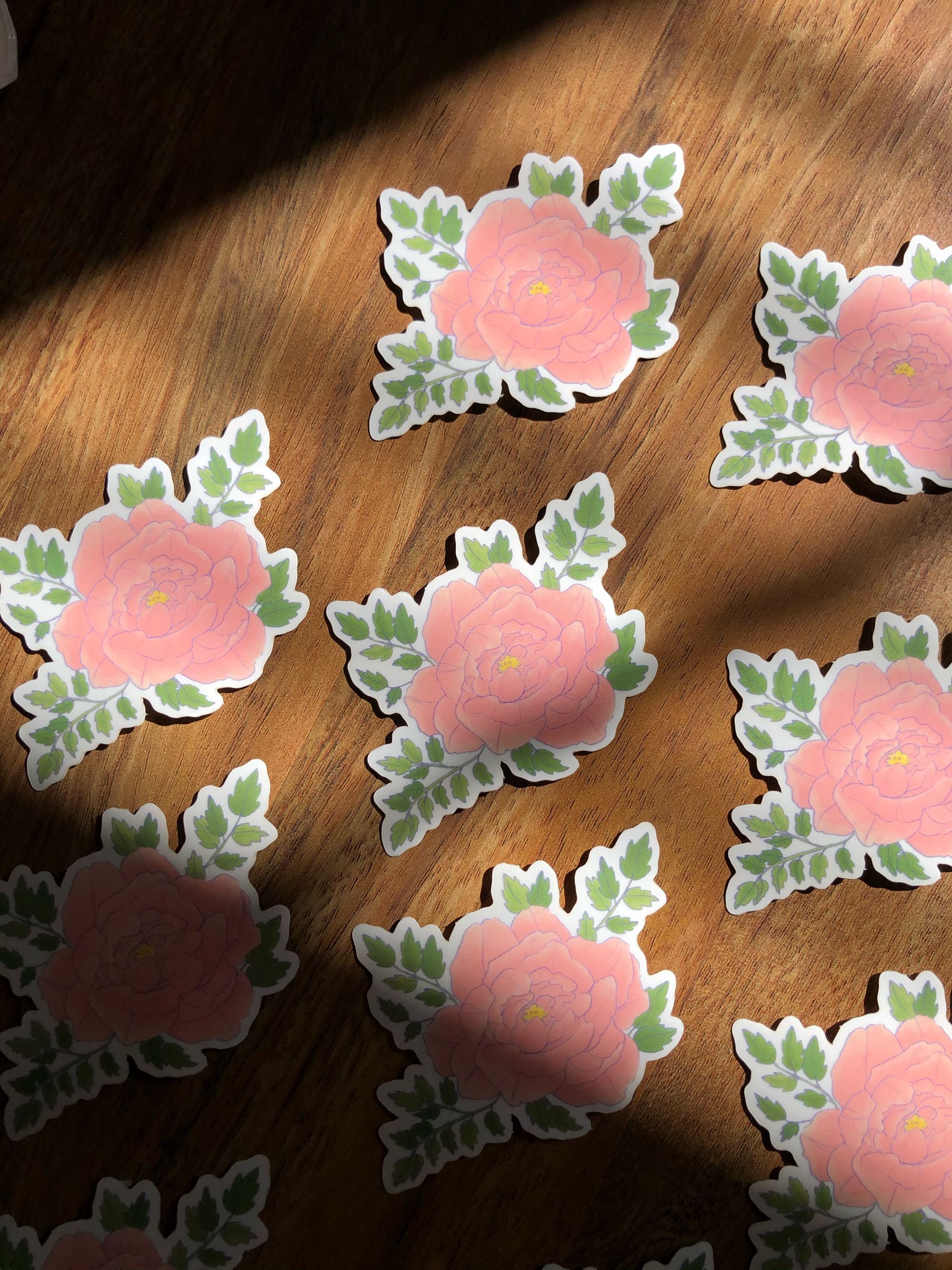 Beautiful, relatable art with a heart for connecting with people and caring for the planet. That's definitely something that the world could use a little more of!
---
Find more of Kumakun Studio here:‌‌‌‌‌
‌‌‌‌‌‌‌‌
Website: kumakunstudio.etsy.com
‌Instagram: @kumakunstudio
Like this story? Tell us yours! Share your brand story and love for your custom packaging and get a chance to be featured on the wrap! If you're a noissue customer and are interested, you can join the Eco-Alliance by clicking here and answering a few questions here.
Questions? Email us at ecoalliance@noissue.co