Emulating the feeling of home into a space where people can relax with coffee in hand and, at the same time, get inspired and be creative—a place where culture and community come first—is how Land to Sea was born. We spoke to Emily Shum, Co-founder of Land to Sea, about the story behind their brand name, in honor of their family heritage, and how noissue provides them with sustainable food packaging options that are perfect for small businesses like theirs.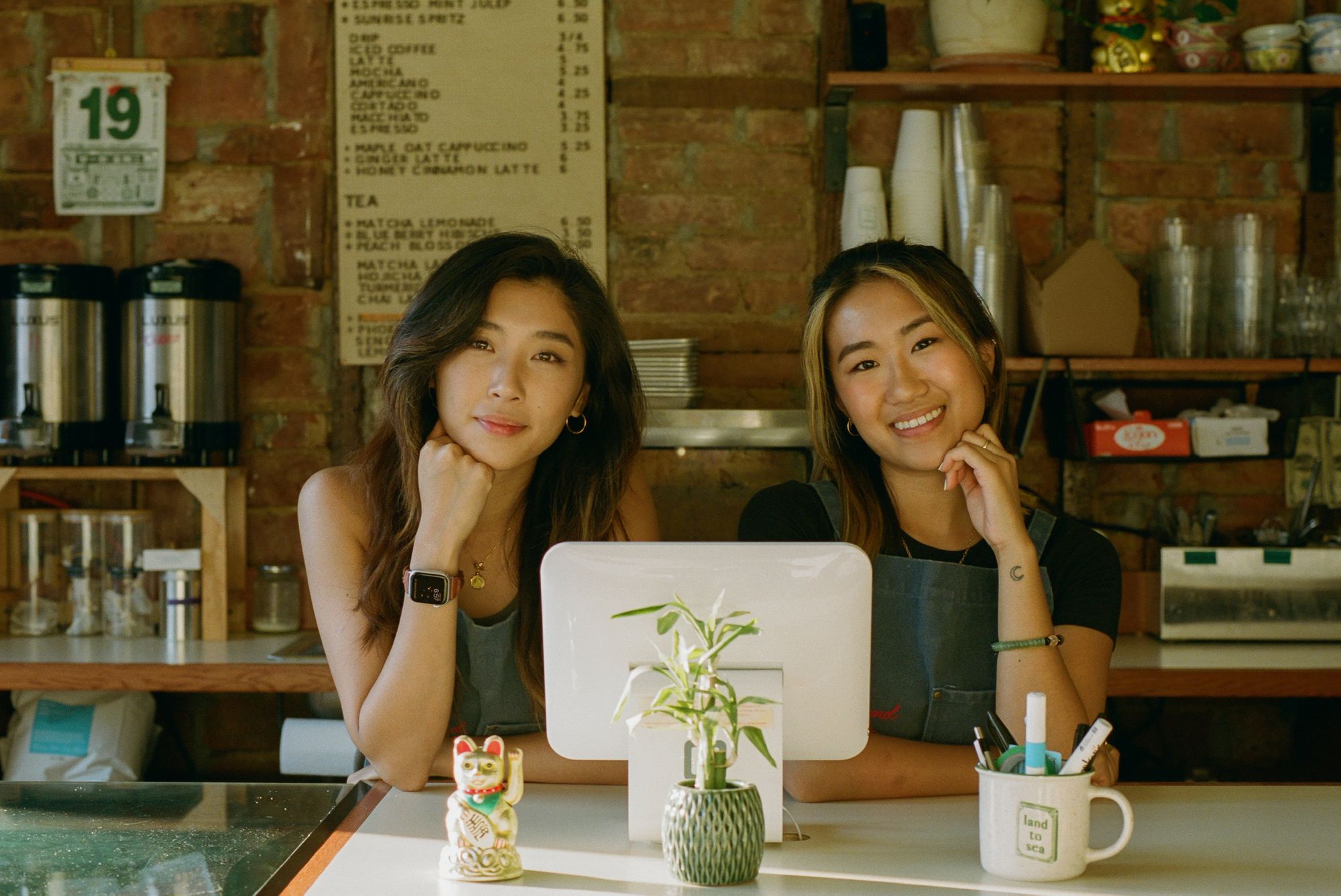 Tell us a bit about your brand, introduce it to the world!
Land to Sea is a café and creative venue based in Brooklyn, New York serving specialty coffee and Chinese pastries. We work with local creators and artists to host everything from art exhibitions, pop-up bake sales, workshops, film screenings and more in our space. Our work revolves around community, celebrating culture and fostering a hub for creative expression.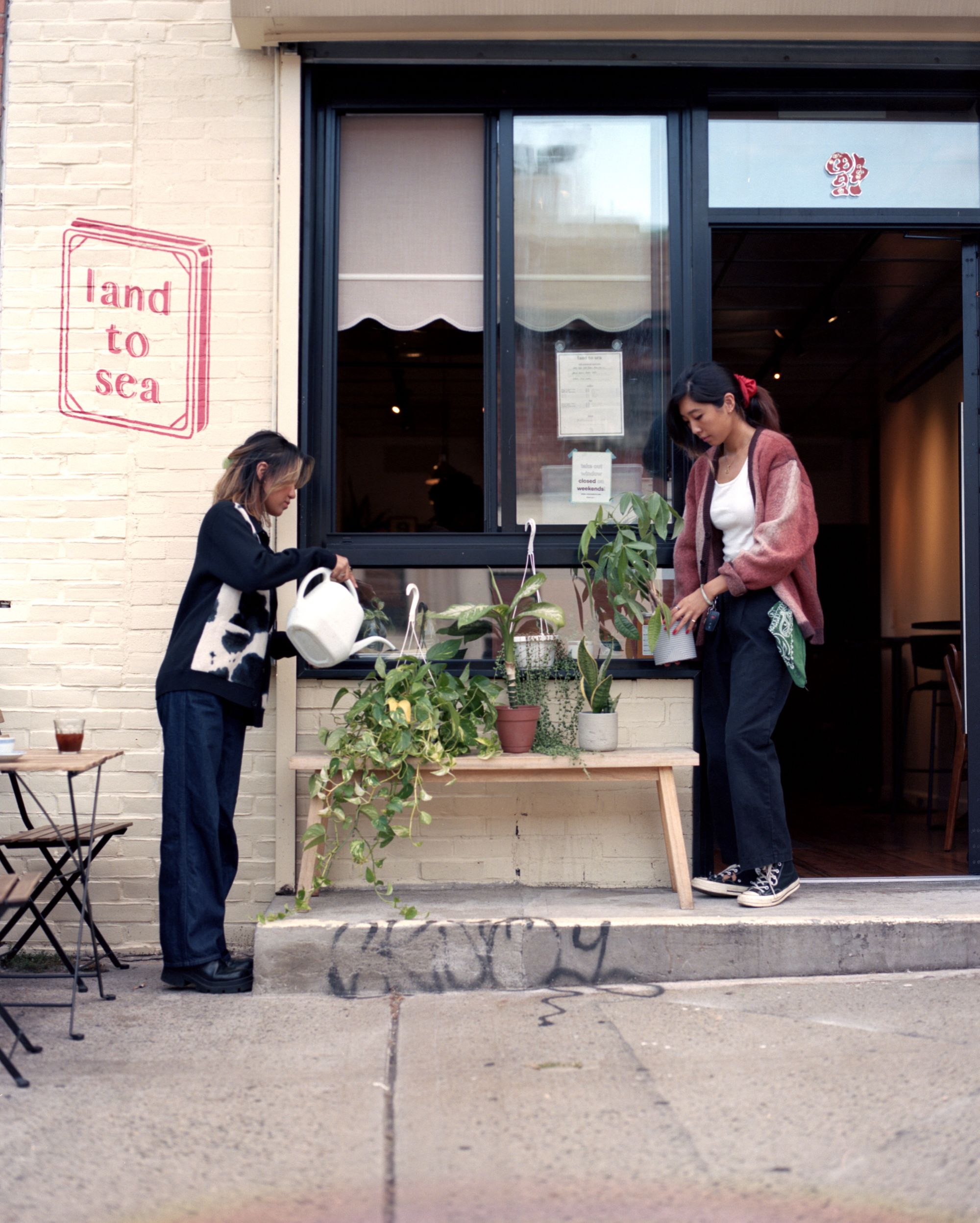 As daughters of immigrants, it's important for us to tell the story of our heritage. The name Land to Sea is an homage to our families and the struggles they've endured to get us here—their stories are represented in the food we eat and the art forms we celebrate.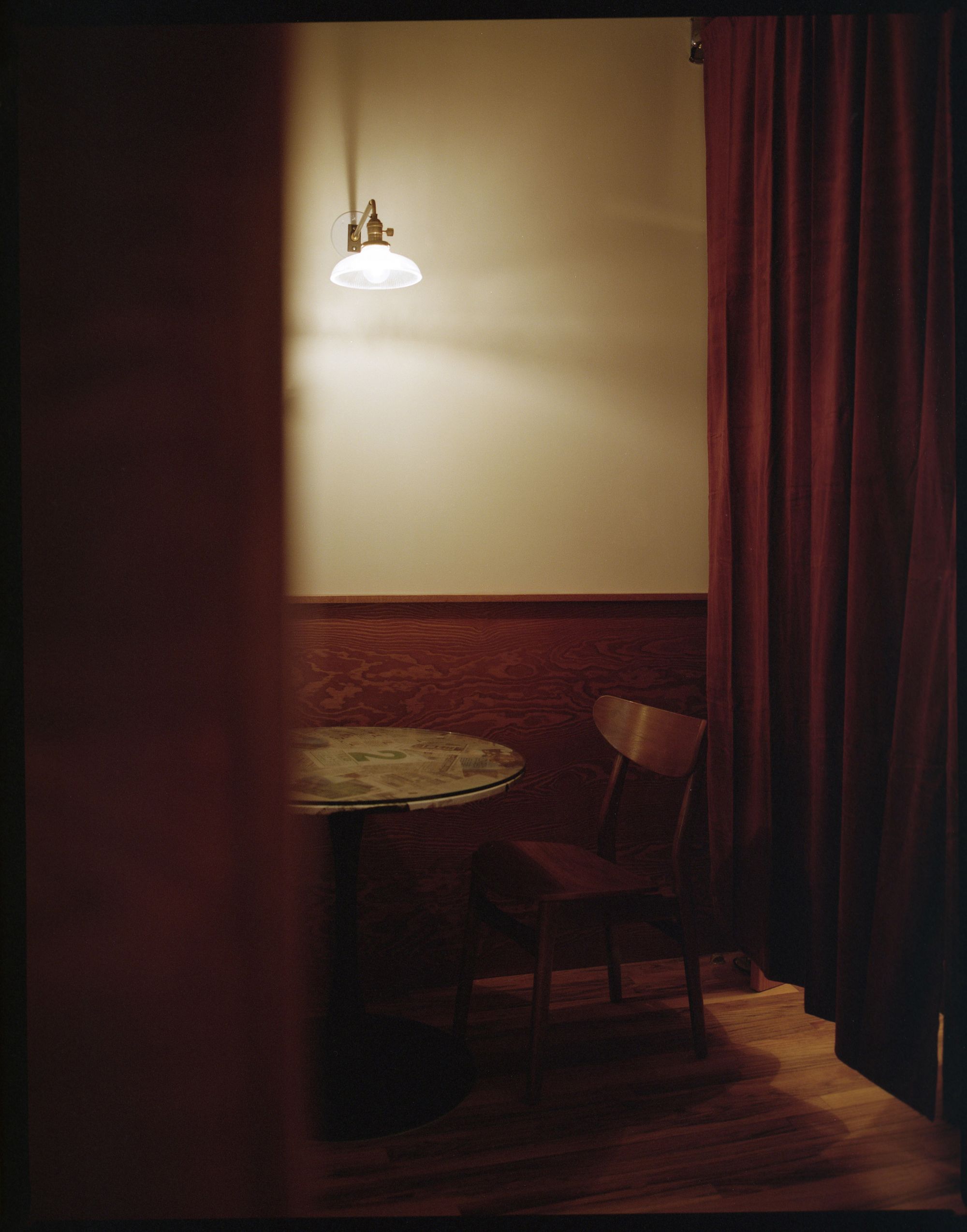 Tell us about the design for your packaging and how you're using them?
Our logo is designed by a classic + iconic symbol in our culture - the mahjong tile. We drew inspiration from Hong Kong street lights and the film "In the Mood for Love" by Wong Kar Wai. For our foodsafe paper, we wanted to have something functional yet still reminiscent of our vintage, retro look. The fact that the paper is already cut to our perfect size makes it super easy for us.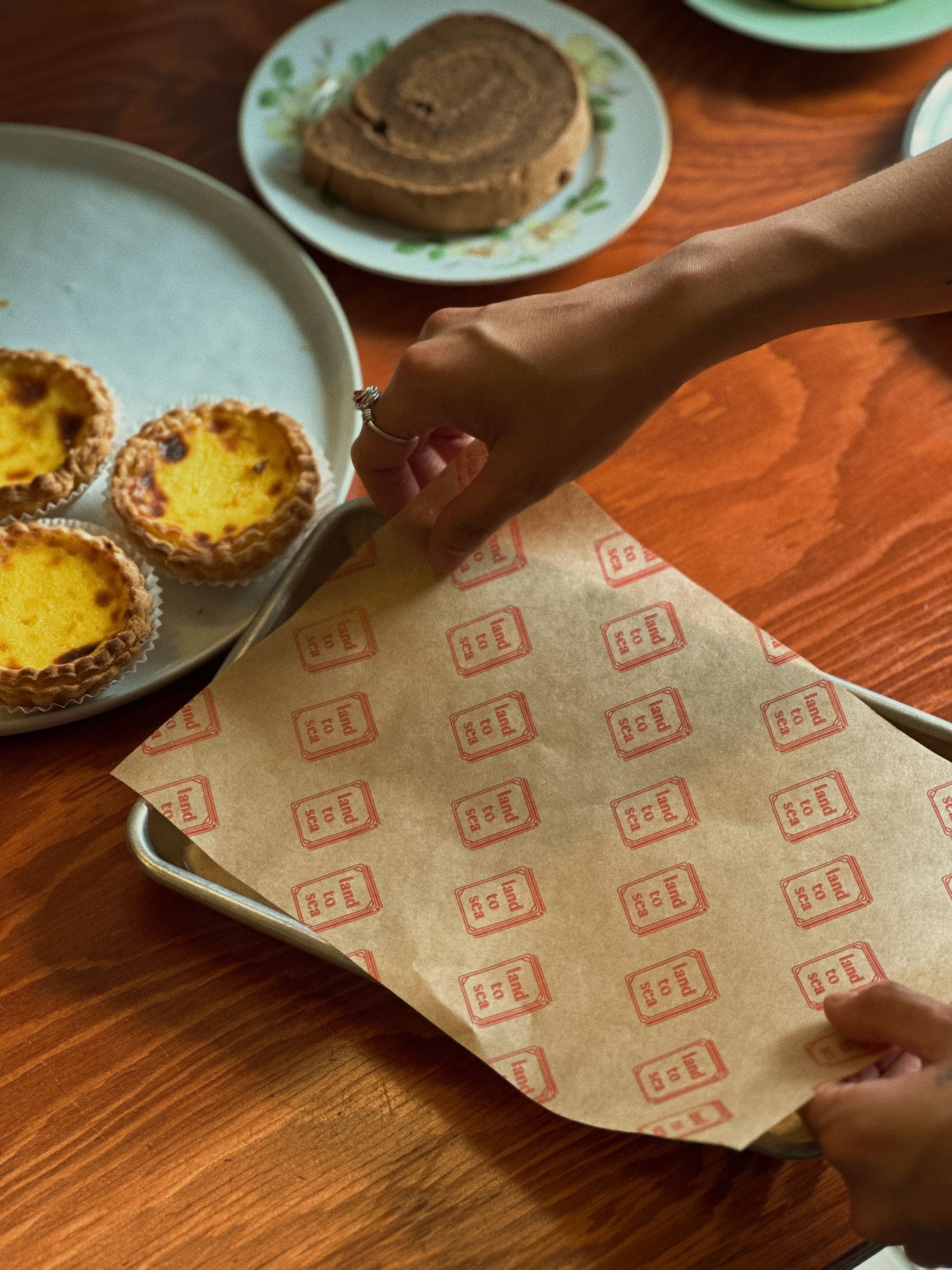 What made noissue a good fit for your packaging?
We loved the ease of use and design functionality that noissue provides. Being small business owners and having a lean team, it's really imperative we work with companies that provide cost-efficient and reliable service—it really makes our job so much easier!