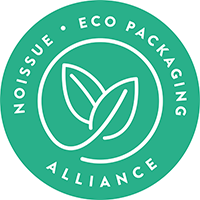 They say that you should avoid styling your hair too frequently and let it rest from time to time to maintain its healthy condition. However, there are days where we can't help but put it up or throw it in a messy bun despite the risks of hair strand breakage. Based in Canada, Kaitlen searched for a solution to this dilemma and founded Lennon Jane Co., a small business that makes silk hair accessories "for every type of hair day."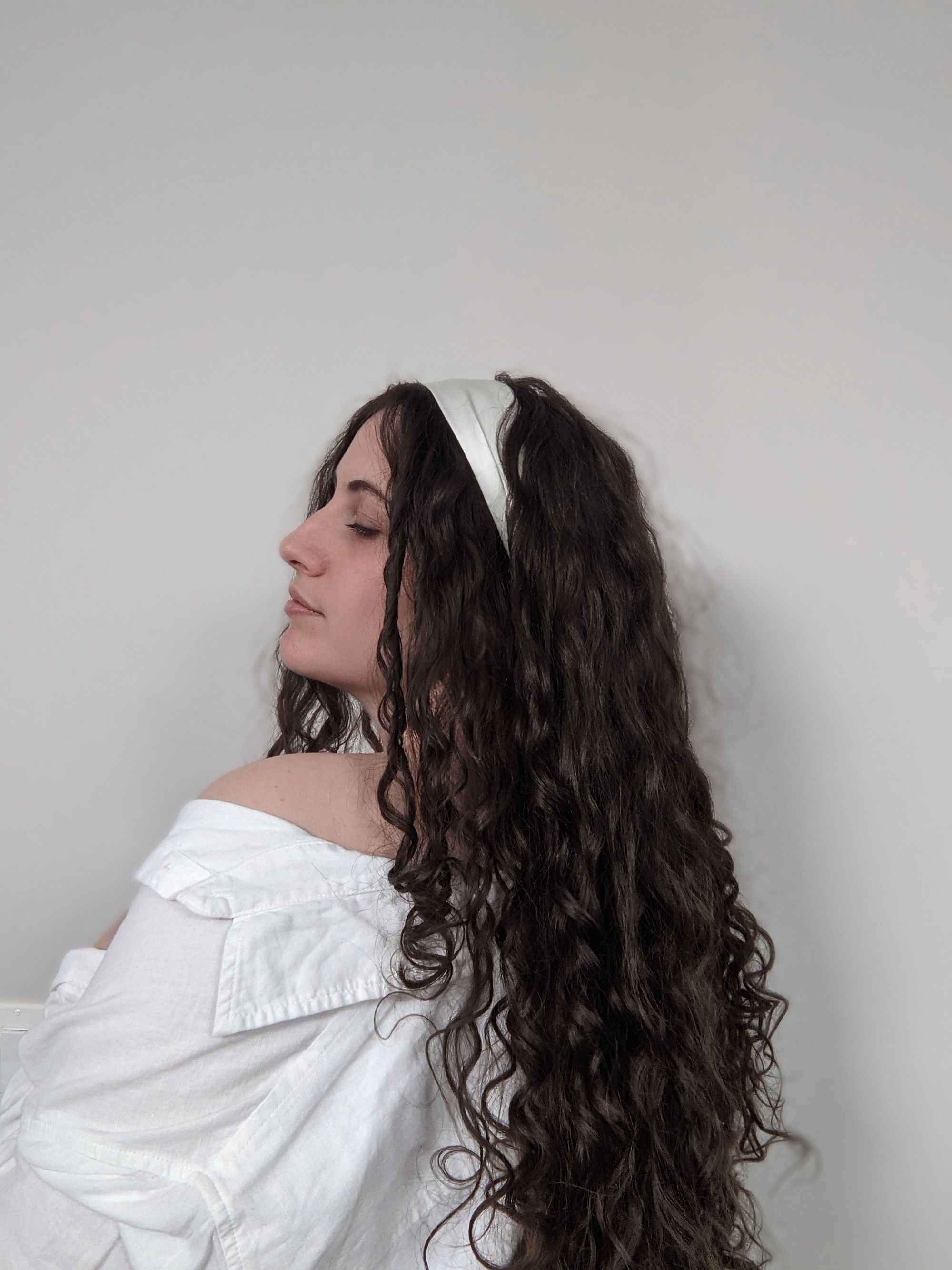 As someone with crazy curly hair, Kaitlen struggled with products and accessories that would help her hair become healthier instead of doing more harm. For the longest time, she didn't know how to take care of it properly until she discovered that silk scrunchies do just the trick! Unlike satin or polyester, silk cares for your hair since it's completely non-friction which cuts down on hair strand breakage. Silk is also non-absorbent so it keeps your hair's much-needed moisture right where it belongs. Kaitlen named her new hair accessory business Lennon Jane Co. after her parents, a.k.a. the wonderful people who gave her her beautiful hair!

"People often forget how important hair health is and I want to remind them of it and show them how easy it can be, just by using the right products!"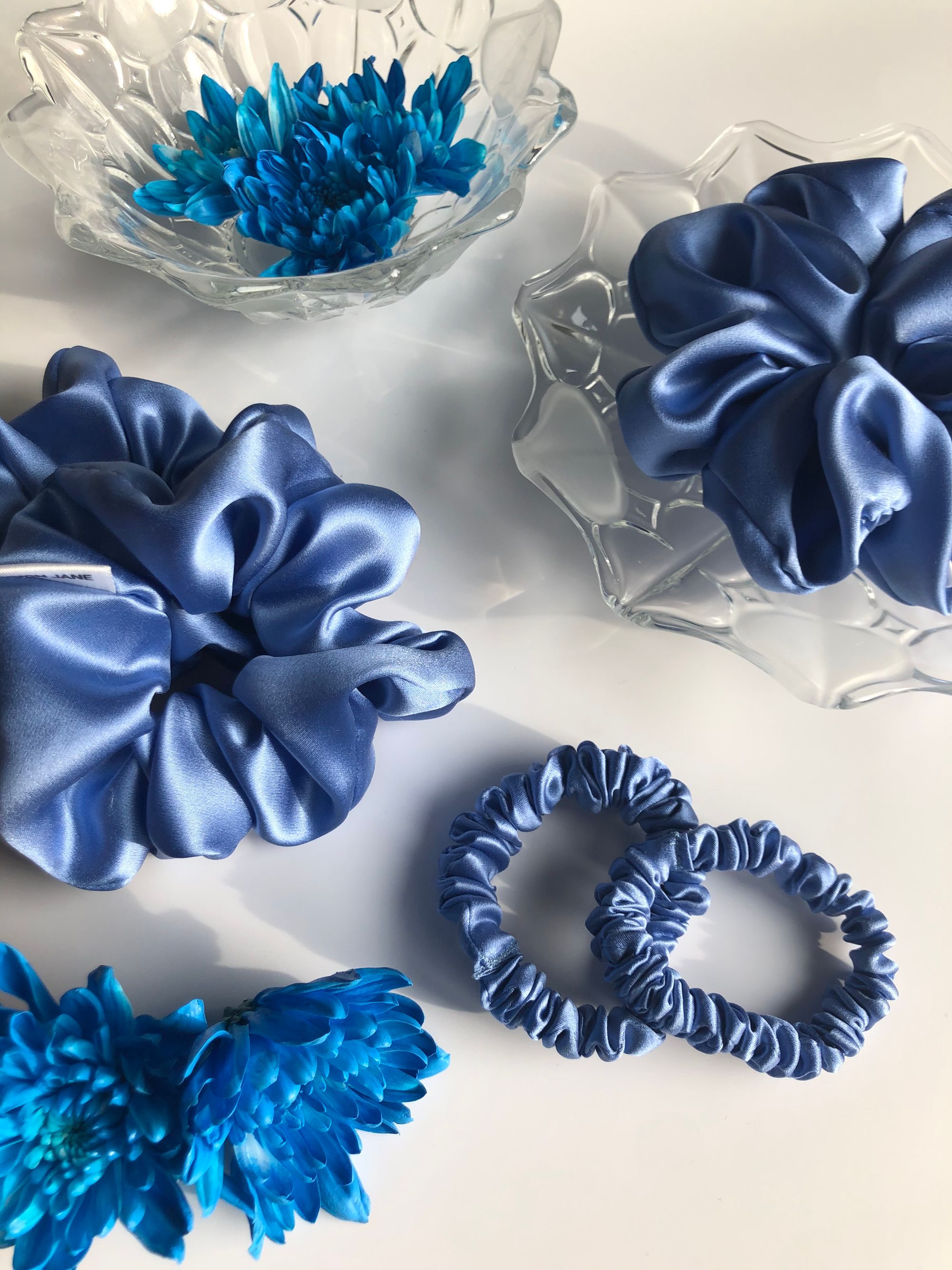 When Kaitlen started Lennon Jane Co. in December 2020, she was working a full-time job at a local accounting firm for over three years with an amazing all-women team. Her boss at the time became her third customer during the launch of her first round of products. Once she received the scrunchies, she immediately told Kaitlen how much she loved them and how proud she was of her venture. This was Kaitlen's favorite customer experience because she saw her former boss support her business dreams and goals despite knowing that it meant that she'll be eventually leaving the company to focus on Lennon Jane Co.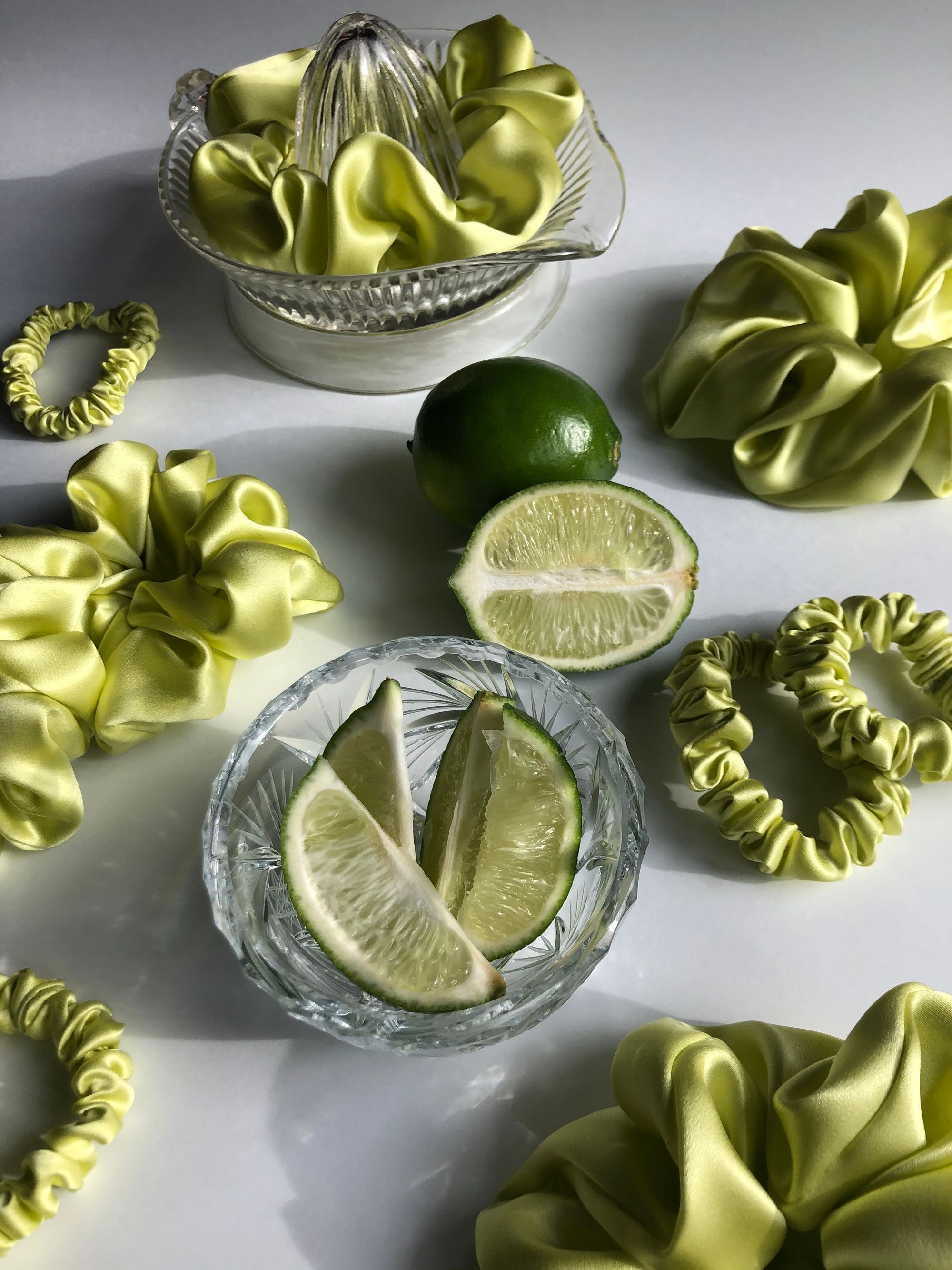 From starting with creating silk scrunchies, Kaitlen soon began to offer headbands, bonnets, and many more! Sticking to the statement "for every type of hair day," Lennon Jane Co. wants their customers to see their accessories as something that they'd feel comfortable and confident wearing. Plus, each of her accessories is hand-sewn to the highest quality! Kaitlen makes all of them herself and makes it a point to give her customers and their hair the best that there is. Whether it's for putting your hair up to go out to town or in a messy bun for the fifth day in a row, their accessories are meant to help maintain your hair's health instead of damaging it. Plus, silk is a natural fiber that has a relatively lower environmental impact compared to common fabrics like cotton and polyester. Kaitlen emphasizes that silk doesn't have to be a fabric that's only used on special occasions, but an everyday product, a necessity, and a staple in your hair styling kit.
From the beginning, Kaitlen knew that she wanted her business to commit to sustainability. She tries her best to live sustainably in her everyday life so it was a no-brainer to source earth-friendly packaging for her business. All her packing materials are recyclable and plastic-free. Lennon Jane Co.'s cardboard shipping boxes and tissue paper are made from post-consumer materials, while their noissue Tape and Stickers are 100% recyclable.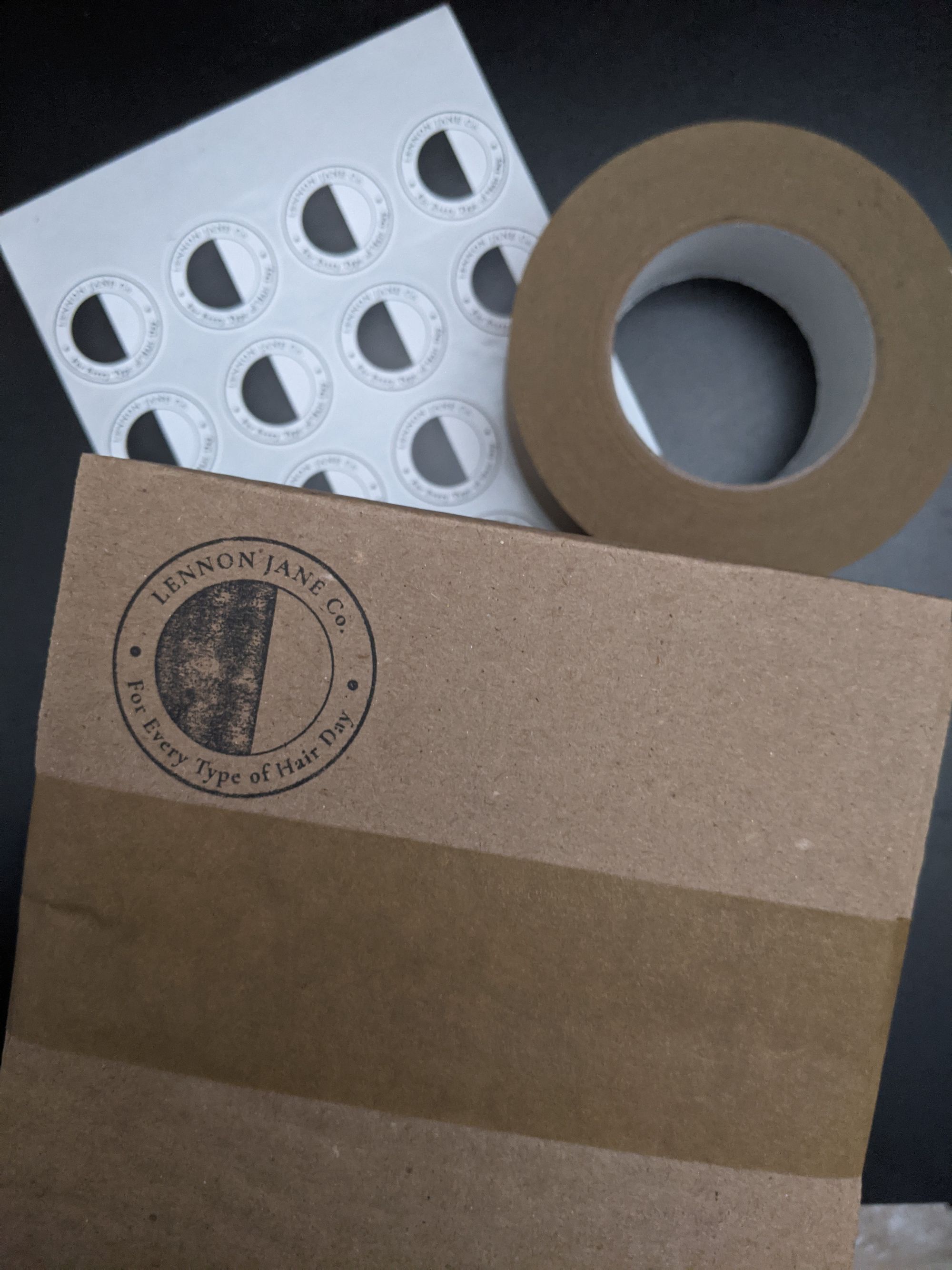 "I loved the idea of noissue stickers for my packaging because I was able to create custom stickers knowing they were in line with my recyclable packaging branding. Who doesn't love a high-quality custom sticker?"
Kaitlen wants her customers to know that sustainability is incredibly important at Lennon Jane Co. and to her as a business owner and consumer. She acknowledges that not everyone can go "fully sustainable" and making small changes over time with the intention of adding up to the picture matters! You don't have to flip your lives upside down and turn away from all the brands that you're buying from if it's not accessible to you. After all, committing to live a more earth-friendly lifestyle is a journey and Kaitlen assures her customers that when they purchase from Lennon Jane Co., they are already making a difference by not adding to the environmental issues at hand.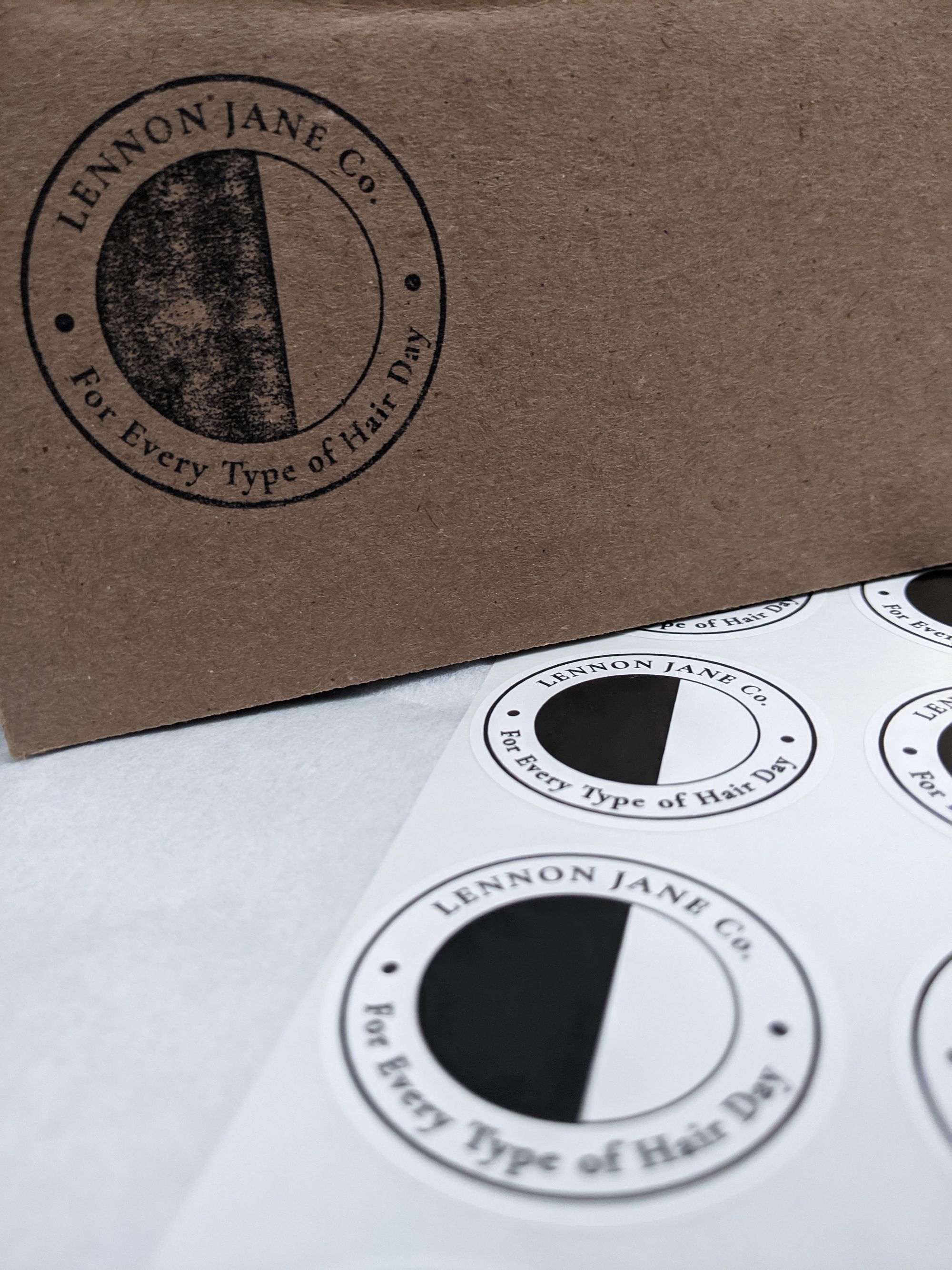 Aside from sustainable packaging, Lennon Jane Co. chooses a local non-profit organization every month and donates 10% of its sales. In April 2021, they were able to donate to Ontario Nature, a charity set on protecting the lands of Ontario and its animals. Knowing how important it is to give back to the communities that help them flourish, donating to relevant causes has been included at the core of Lennon Jane Co. ever since Kaitlen launched the brand.
As someone who uses her own products every day and night, Kaitlen is proud of her products and is confident that many people will benefit from them just as she has. However, like many small businesses, Kaitlen faced the challenge of self-doubt while running Lennon Jane Co. She has questioned herself whether she's making the right decisions and asked herself, "Will customers like this? Would they prefer that? Am I being too spammy? Is this going to bring in a new customer or turn them the other way?"

Kaitlen knows that her products might not be for everyone, as much as she wants them to be, but she overcame this by trusting in herself and moving forward. It's important to show people how confident you are in your product and believing in yourself is the first step. Luckily, all the feedback has been overwhelmingly positive. Whether it's about the color, quality, or how good the accessory feels on their thick or thin hair, Kaitlen appreciates all the love that her customers have given to the products she personally curated and seeing how they add value to her customers' lives.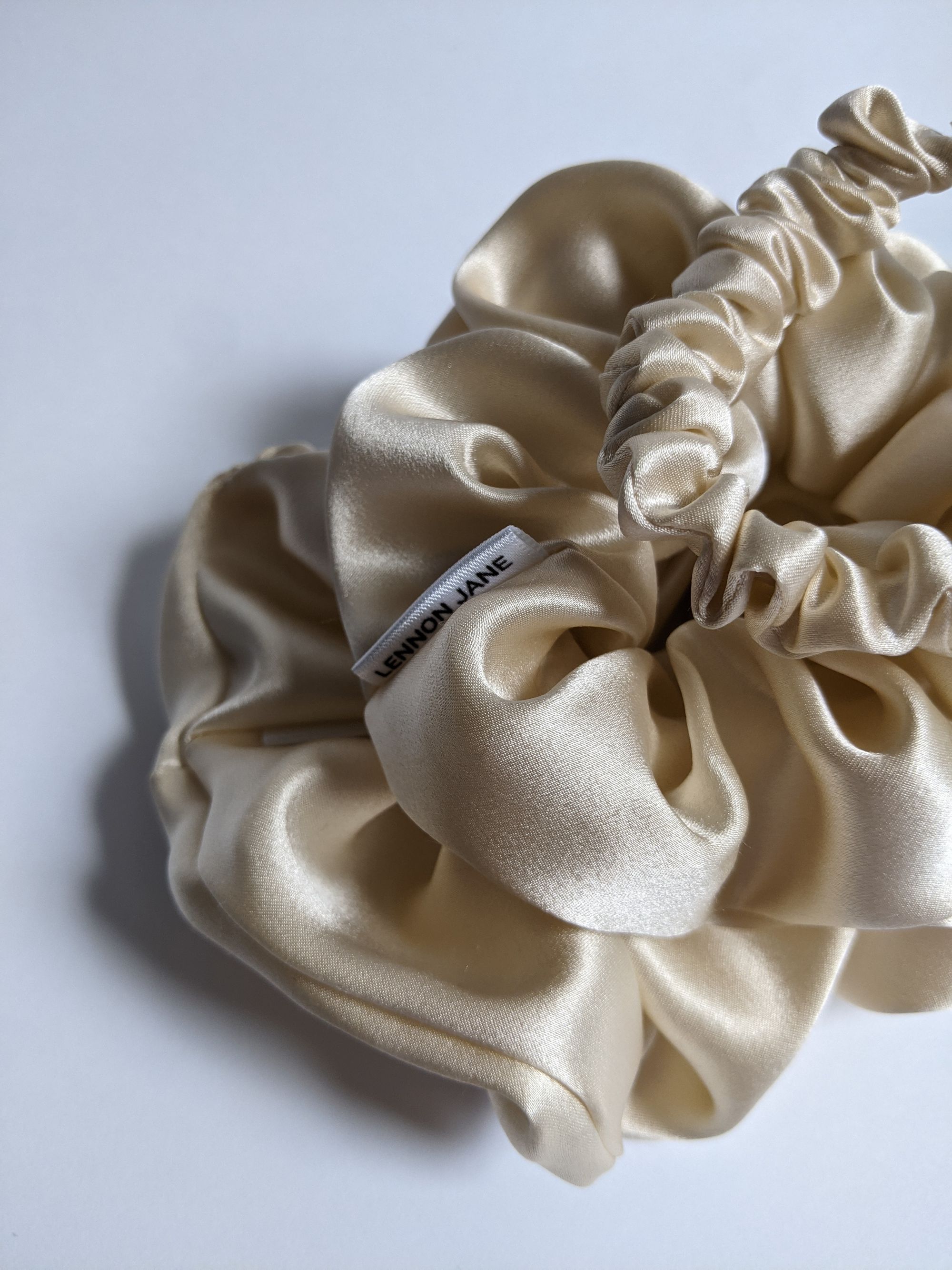 Her advice to those who want to start small businesses like hers is to invest in a few products that you love and that you are confident in. Based on her experience, Kaitlen advises being a brand that focuses on a problem and offers a solution to it over one that chases trends. She tried staying on top of trends, pumping out new products, and buying all the trendy colors and it only lead to a quick burnout. If you focus on how your products can be a solution to your customers' common problems, your business will gain the potential to become its own trend.
"Show everyone why yours is the best or how you are different from the rest, and how it will help them solve the problem you are out to squash. You can be trendy at the same time as being a problem solver!"
---
Find more of  Lennon Jane Co. here:‌‌‌‌‌
‌‌‌‌‌‌‌‌
Website: lennonjaneco.com
‌Instagram: @lennonjaneco
Like this story? Tell us yours! Share your brand story and love for your custom packaging and get a chance to be featured on the wrap! If you're a noissue customer and are interested, you can join the Eco-Alliance by clicking here and answering a few questions here.
Questions? Email us at ecoalliance@noissue.co