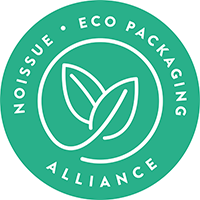 Coffee isn't just a beverage—yep, read that again. Coffee isn't just a beverage. It's actually a whole other world! Coffee lovers have found and built their own community based on just the similar thirst for this brewed drink. For generations, it's been on most of our daily routines, and we can't blame the people, coffee really is just wonderful! That's something we're sure David Lanning and Marcus Gram can agree on.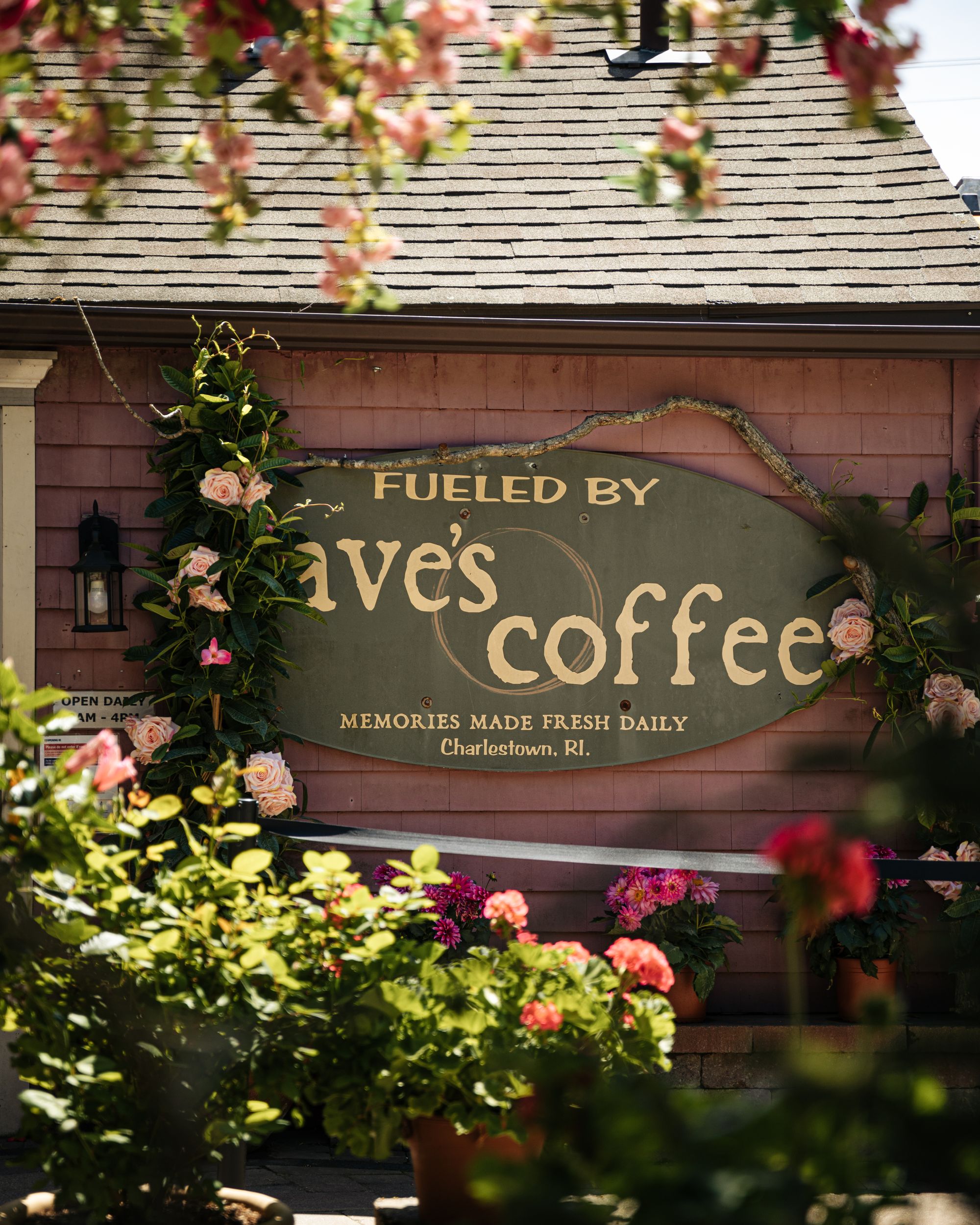 Marcus Gram is a marketing manager, and he alongside David Lanning, the founder, chatted with us about Dave's Coffee—a small Rhode Island-based coffee roastery and coffee shop, with the main branch located in Charlestown, Rhode Island. They also have a shop in Providence, and a roastery in Narragansett. The name of the company comes from the founder David (Dave) Lanning, of course, who started Dave's Coffee in 1998.
Dave's Coffee takes pride in focusing on giving their customers fresh brewed coffee and scratched baked pastry items. Yum! But they also focus on where their coffee is harvested from, and as well as how it's roasted in their small batch roasting style, which ensures the customers get the freshest quality items. For Dave's Coffee, it's important that their customers are receiving the best quality coffee and food they can provide them.
"Inspiration came from a love of cooking, good food, good drink and great coffee."
I think everyone can agree when we say roasting coffee is a culinary art, and every roaster puts their own unique style in the coffee they roast. For Dave's, it's about sourcing coffees that are sustainably grown, responsibly harvested, and have a story to tell about the growers. They then take those coffees and roast them to bring out the best possible flavor and accentuate the natural characteristics.
Aside from their glorious cups of brewed goodness, and freshly baked breads, the coffee shop and roastery is also proud of their sustainability journey. They choose suppliers that live from the land they farm, and make it their mission to make sure that they respect the environment to ensure that they leave it better than they found it, with the next generation in mind, "Coffee has been around since the late 15th century and we want to do our part to make sure it's around for many more generations to come."
One step they've taken to lower their environmental footprint is by partnering with a local farm called Earth Care Farm to compost their coffee chaff and coffee grounds. They also partner with local oyster farmers and landscaping companies that repurpose their burlap coffee sacks used in their businesses. And for packaging, they use eco-friendly foodsafe paper from noissue!
On-brand, custom packaging are often the only means to communicate with your customers and for Dave's Coffee, it's important that they use their branding and packaging to differentiate themselves from other Coffee brands, and to evoke a feeling of familiarity and nostalgia.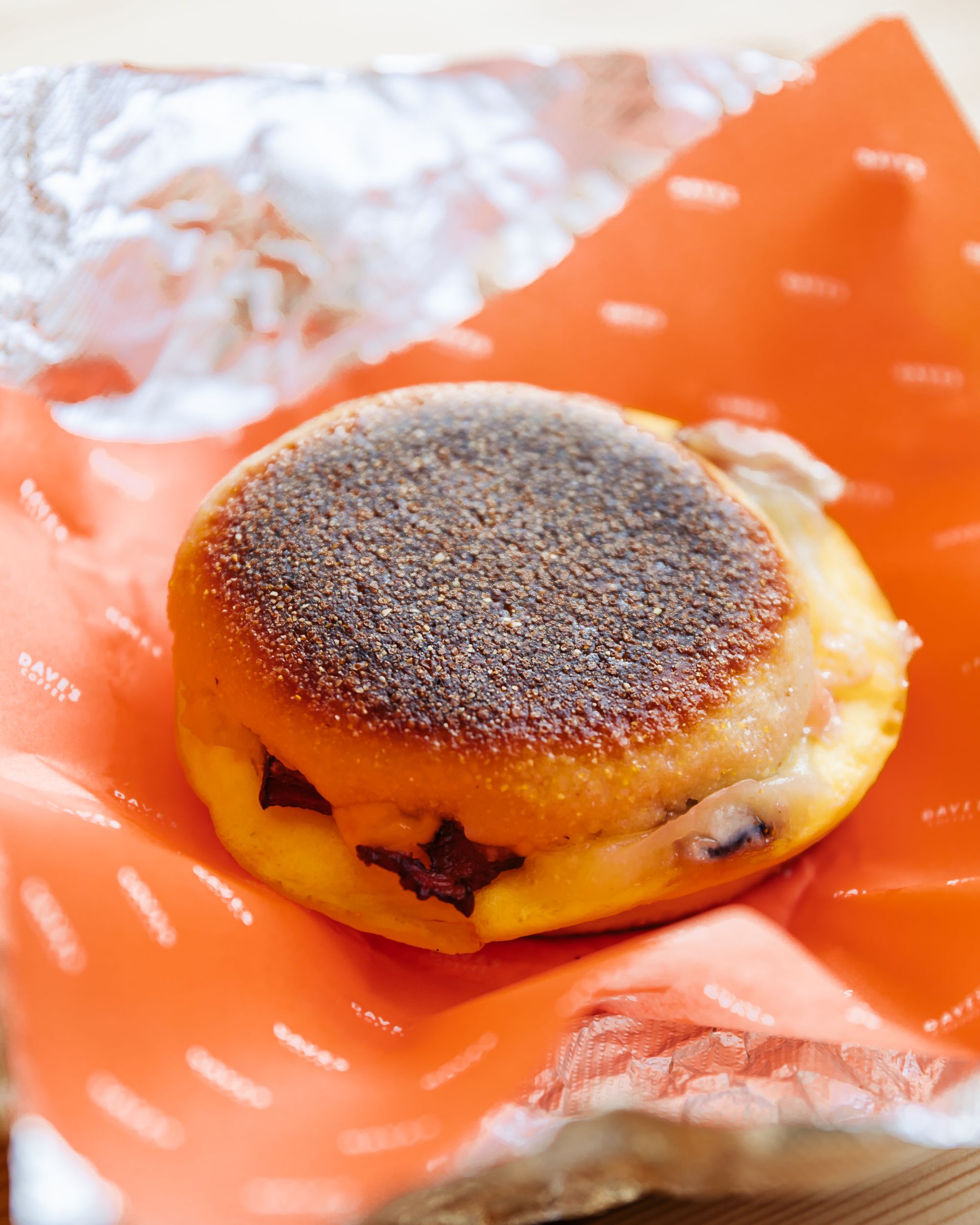 The design of their noissue Foodsafe Paper came from wanting a food safe paper that stood out to their customers. They chose the same color orange that matches their coffee bags to keep their brand image consistent, as well as capture the attention of their customers or anyone else that see the food item. They also wanted a foodsafe paper that had their logo on it so they chose to repeat their logo across the whole paper so one could miss it. Genius!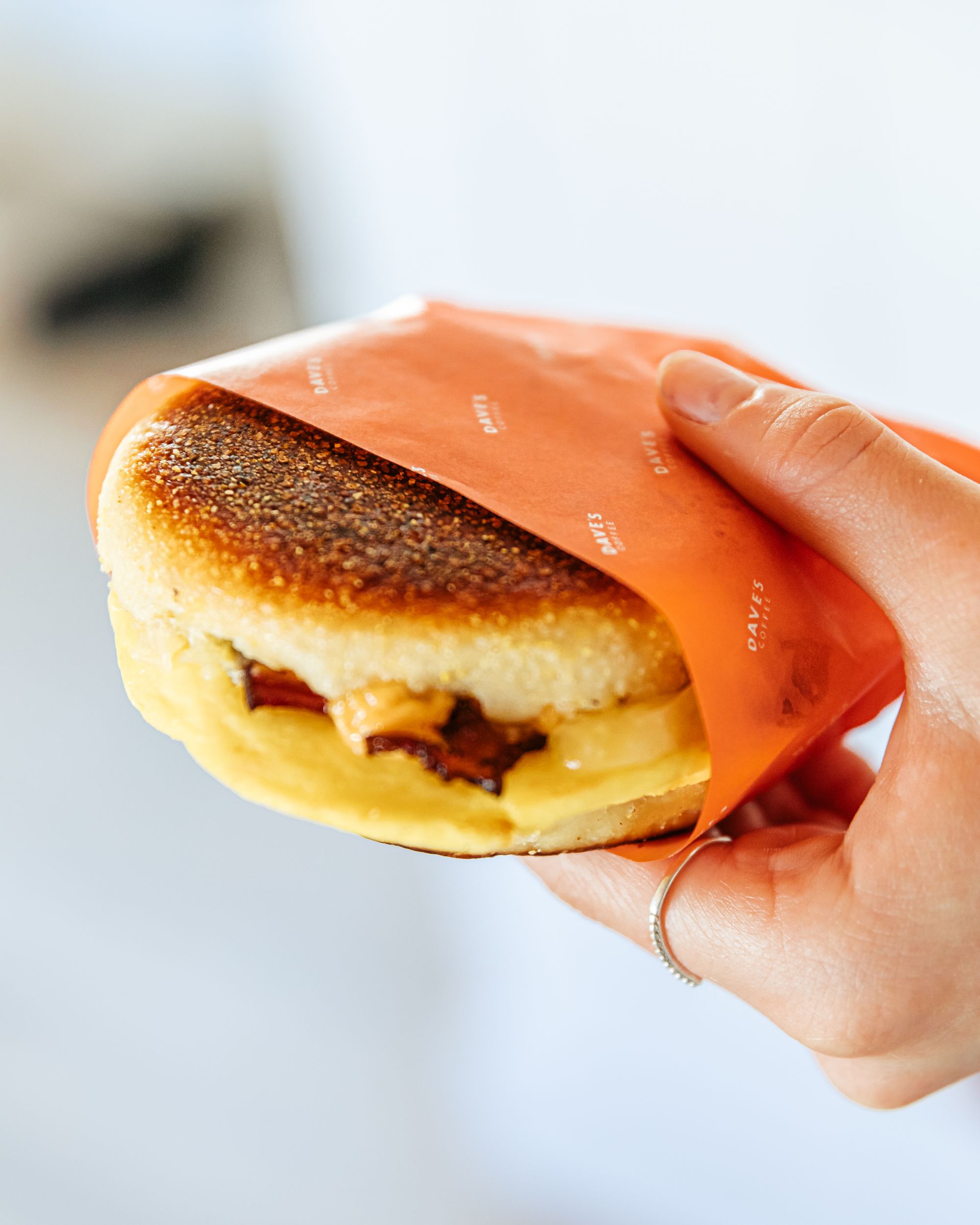 But as established as Dave's Coffee may seem, it isn't a surprise that they've also faced challenges when they started the business back in the late 90's. According to the team, the most important aspect of starting a business is finding something you can get excited about: "Even after many years in the coffee industry, I still think about the next morning's coffee the night before. I love the ritual of grinding and brewing the morning coffee every day."
And with this, they advice for coffee biz hopefuls to be prepared for long hours and lots of challenges!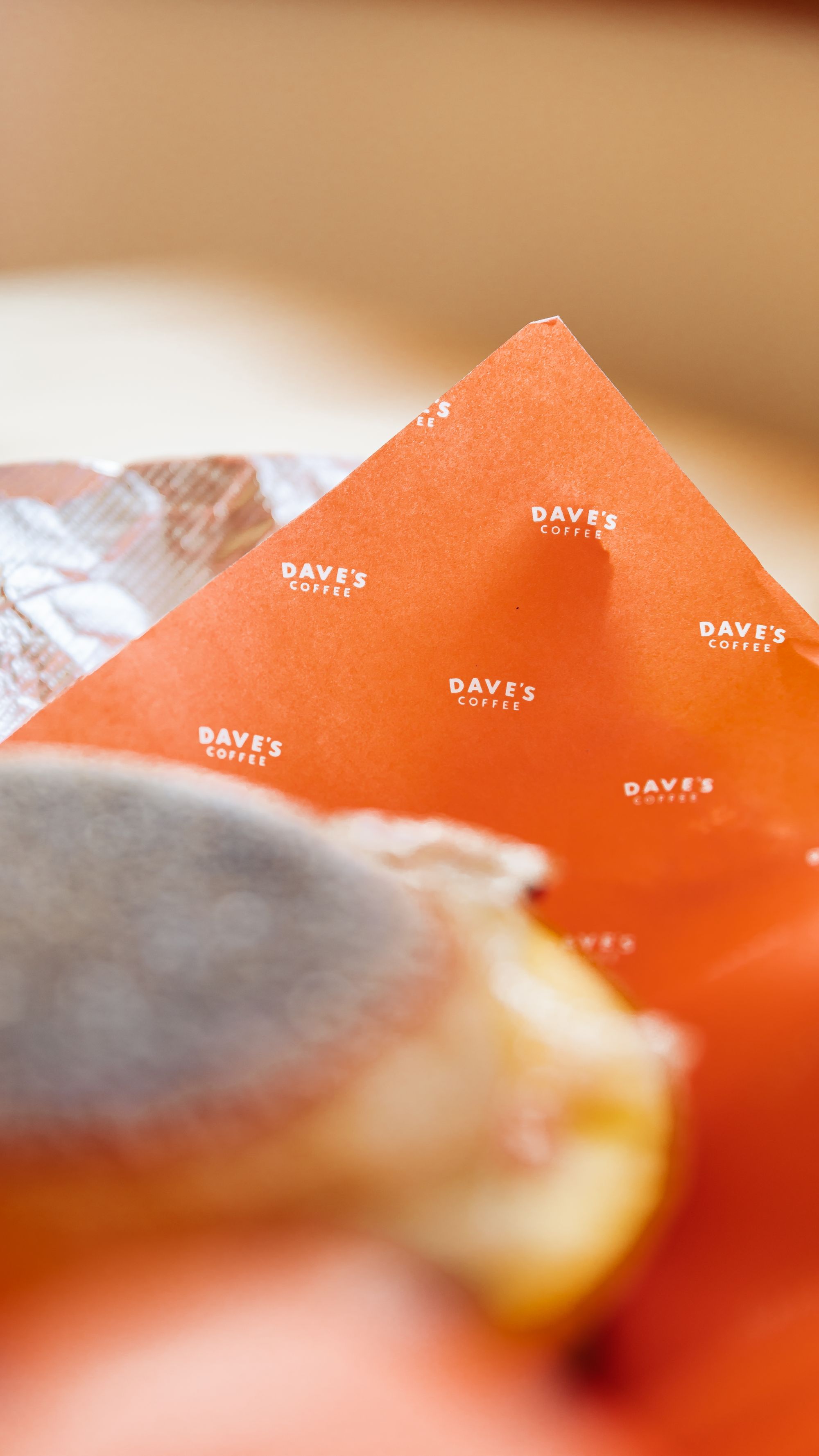 Coffee isn't just a beverage—and no, this isn't a déjà brew. Coffee is a lifestyle we've all welcomed with open arms. And with Dave's Coffee and Roastery on our radar, there's no stopping us from plunging deeper into the grounds!
---
Find more of Dave's Coffee here:‌‌‌‌‌
‌‌‌‌‌‌‌‌
Website: davescoffee.com
‌Instagram: @davescoffee
Like this story? Tell us yours! Share your brand story and love for your custom packaging and get a chance to be featured on the wrap! If you're a noissue customer and are interested, you can join the Eco-Alliance by clicking here and answering a few questions here.
Questions? Email us at ecoalliance@noissue.co