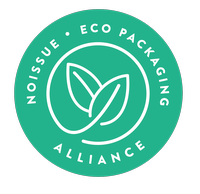 Taking a bath is not just something you do to clean yourself up. It's not a chore you need to do on a daily (although, it does seem like it is) And even though you may spend hours bawling in the shower to the saddest heartbreak song, taking a bath is more than just marrying soap and water. Baths can actually boost your mood and make you feel better!
Lilasuds can change your whole bath experience! Her artisan soaps, bath bombs, and bath salts were meticulously created for you to elevate your bathing rituals (and maybe make you feel better 'bout that heartbreak). Desirée, the founder of Lilasuds, needed gentle products of her own, and with her background in design and soapmaking, she created beautiful soap products that she can share with the world.
"My name is Desirée Velázquez Rodríguez. I am the owner and founder of Lilasuds, LLC. Lilasuds is a handcrafted soap and bath good line designed to honor your daily ritual with the most luxurious ingredients and a spark of creativity.
I am based in NYC, New York, but I was born and raised in Puerto Rico. Lilasuds is actually my side gig! I am also a full-time print and textile designer in the fashion industry."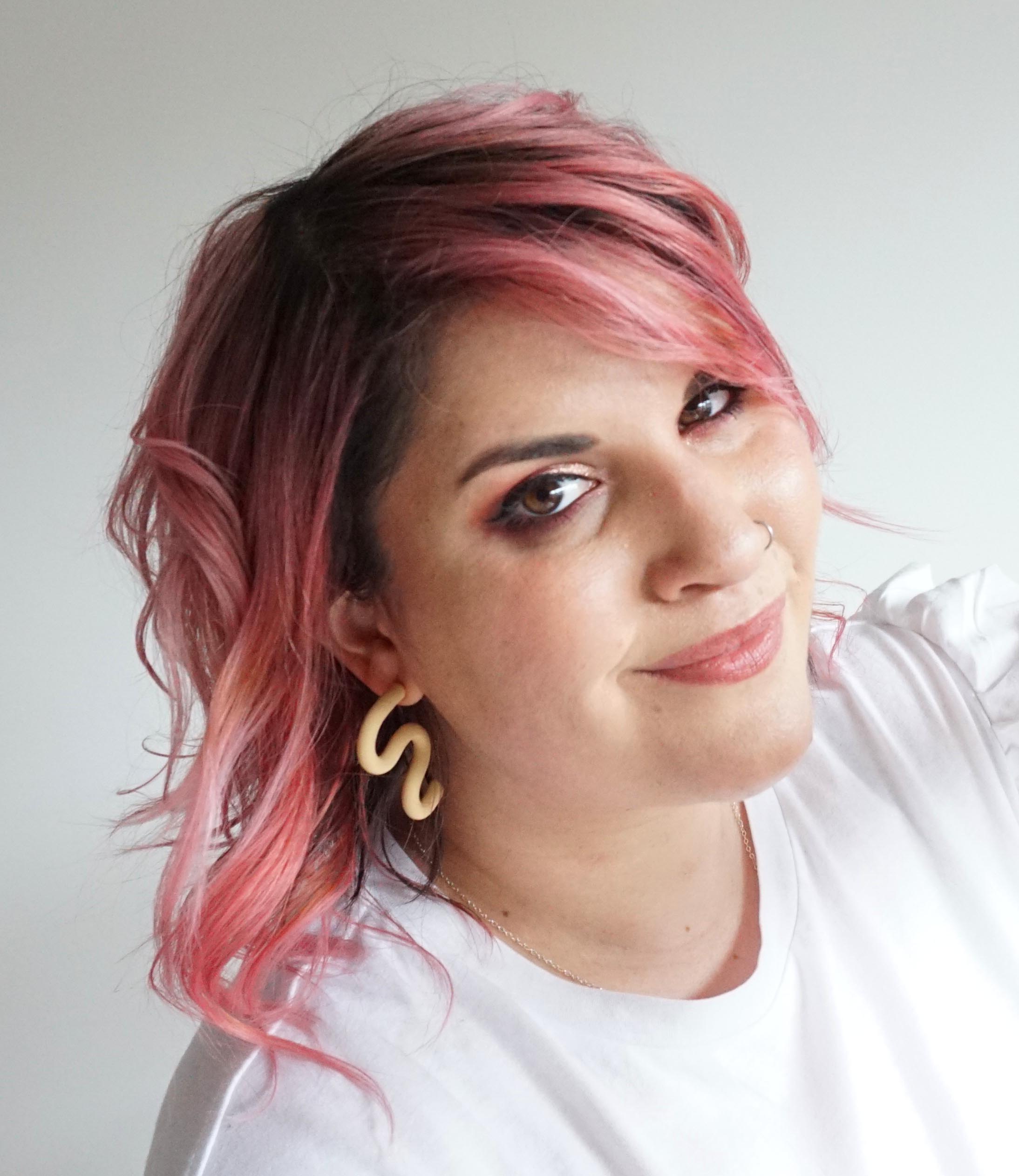 Desiree needed skincare that would work for her and instead of spending money and time looking for the right products, she decided to create her own. Having a background in soapmaking, she knew that developing her brand would be achievable.
"I started Lilasuds in 2019 because I needed to create skincare that was more gentle for me. I had started researching the art and science of soapmaking a few years prior. I realized it was the perfect blend of science, formulation, and creativity! Before I was into soapmaking I had been an avid baker since I was 15 years old. I quickly realized there were a lot of cake decorating techniques I could apply to soapmaking and have fun with it. In a way, soapmaking is a bit of a gateway into the rest. After that, I started developing my recipes for bath bombs, bath salts, and more. I even dabbled in lotions and scrubs but for now, I'm mostly sticking to soap."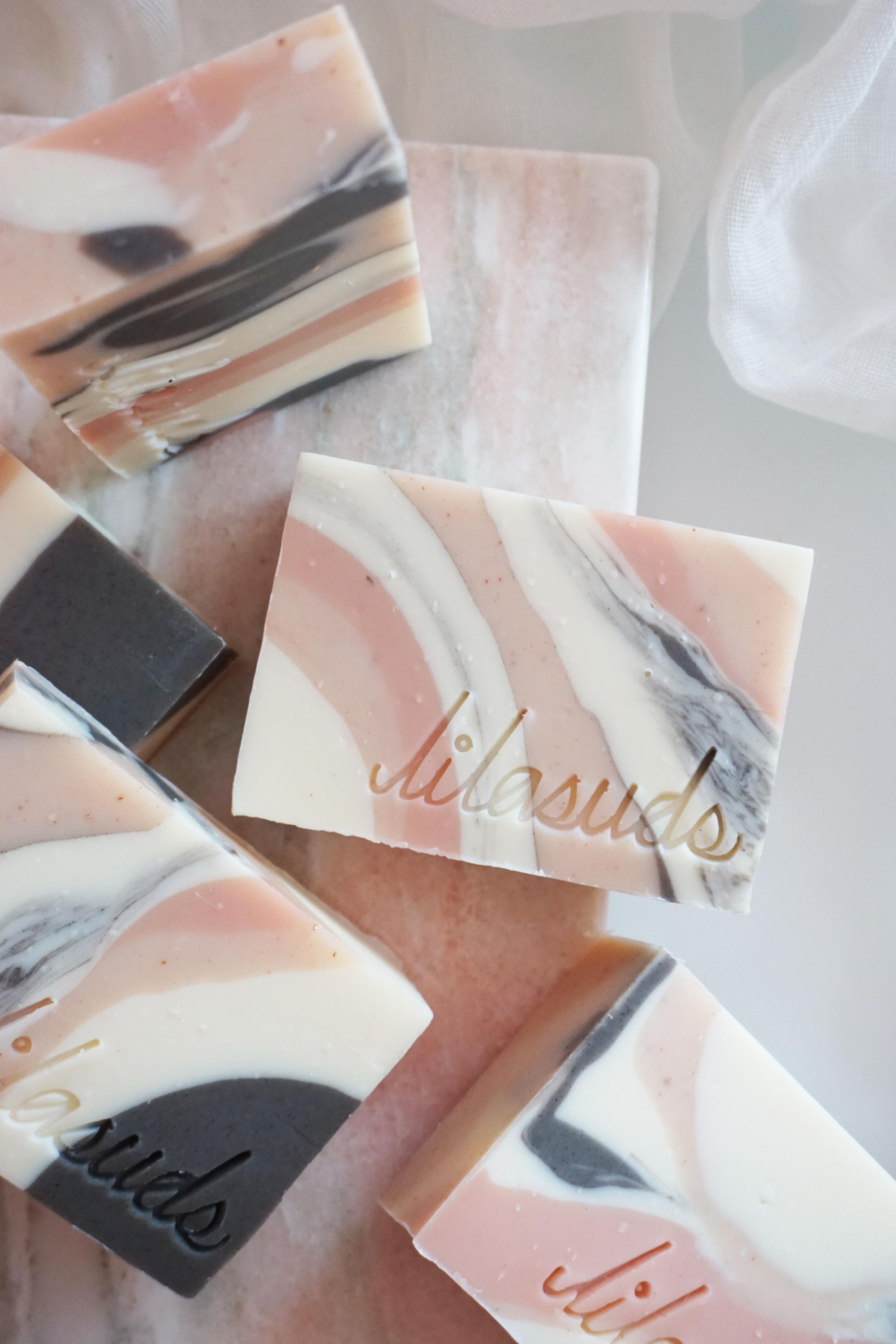 Creating this product meant more to her than just offering something of high quality, she wanted to bring joy and excitement to her customers.
"My vision for my business is to be able to provide a high-quality product that lifts the users' imagination and brings them a little bit of joy. For a long time, I struggled with finding bath products that made my experience enjoyable, so I wanted to bring that sense of joy, and excitement whenever someone used my creative soaps or indulged in a relaxing bath with luxurious bath bombs. As an artist and designer, it's important to me that every item I design and create passes on that spark of creativity."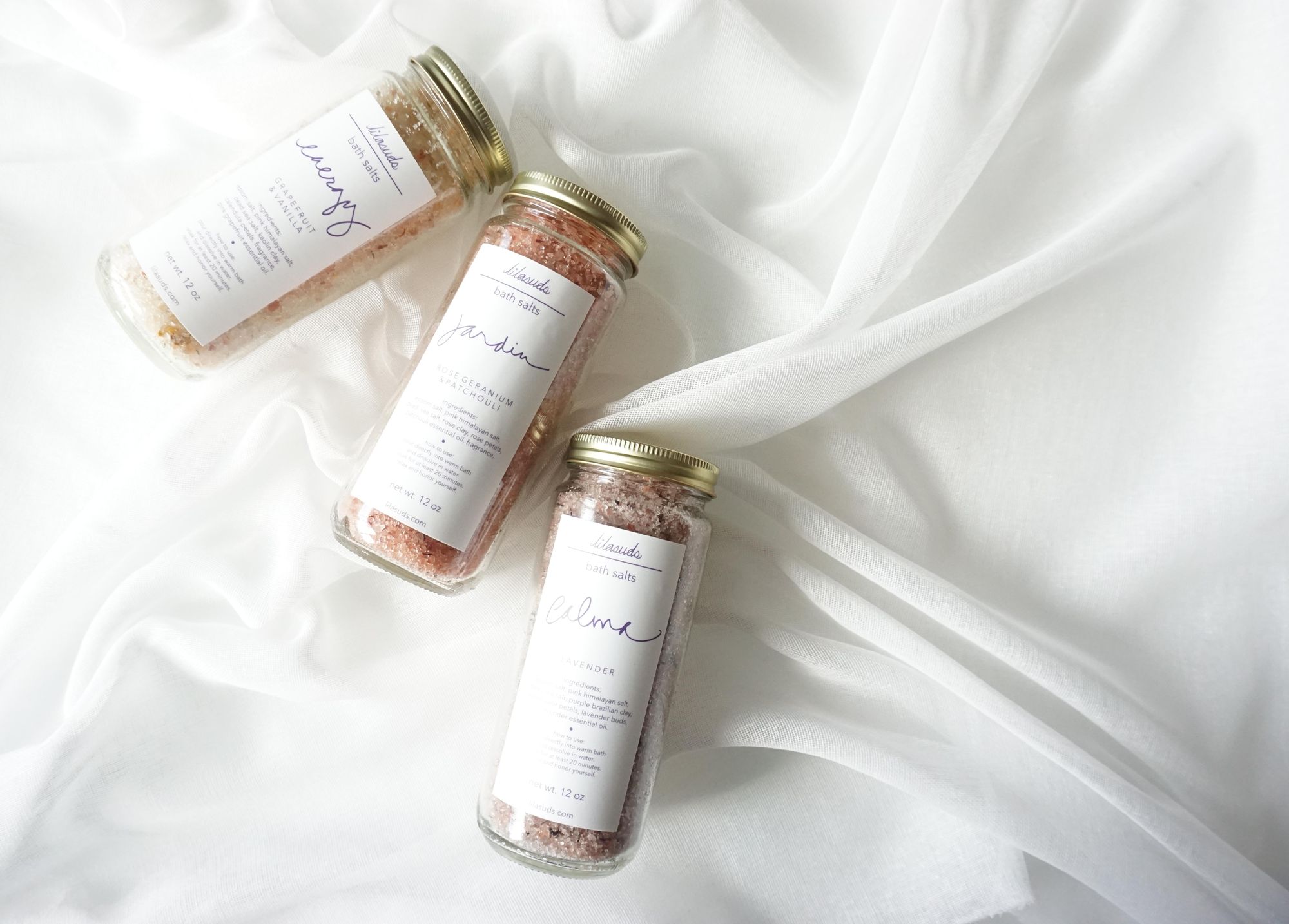 Although Desiree was very dedicated to her brand, she still had a full-time job. Being part of an industry that demands so much time, managing everything at once became a problem she faced.
"My biggest challenge is time management. As I mentioned, I'm a full-time print designer in a very demanding industry, so right from the get-go, it was very important for me to be able to manage my time without burning out mentally and physically. It took me a few burnouts in the beginning to learn how to set a proper production schedule that was efficient and made sense for my limited time. I had to be smarter about the number of things I put out there and how I did it too."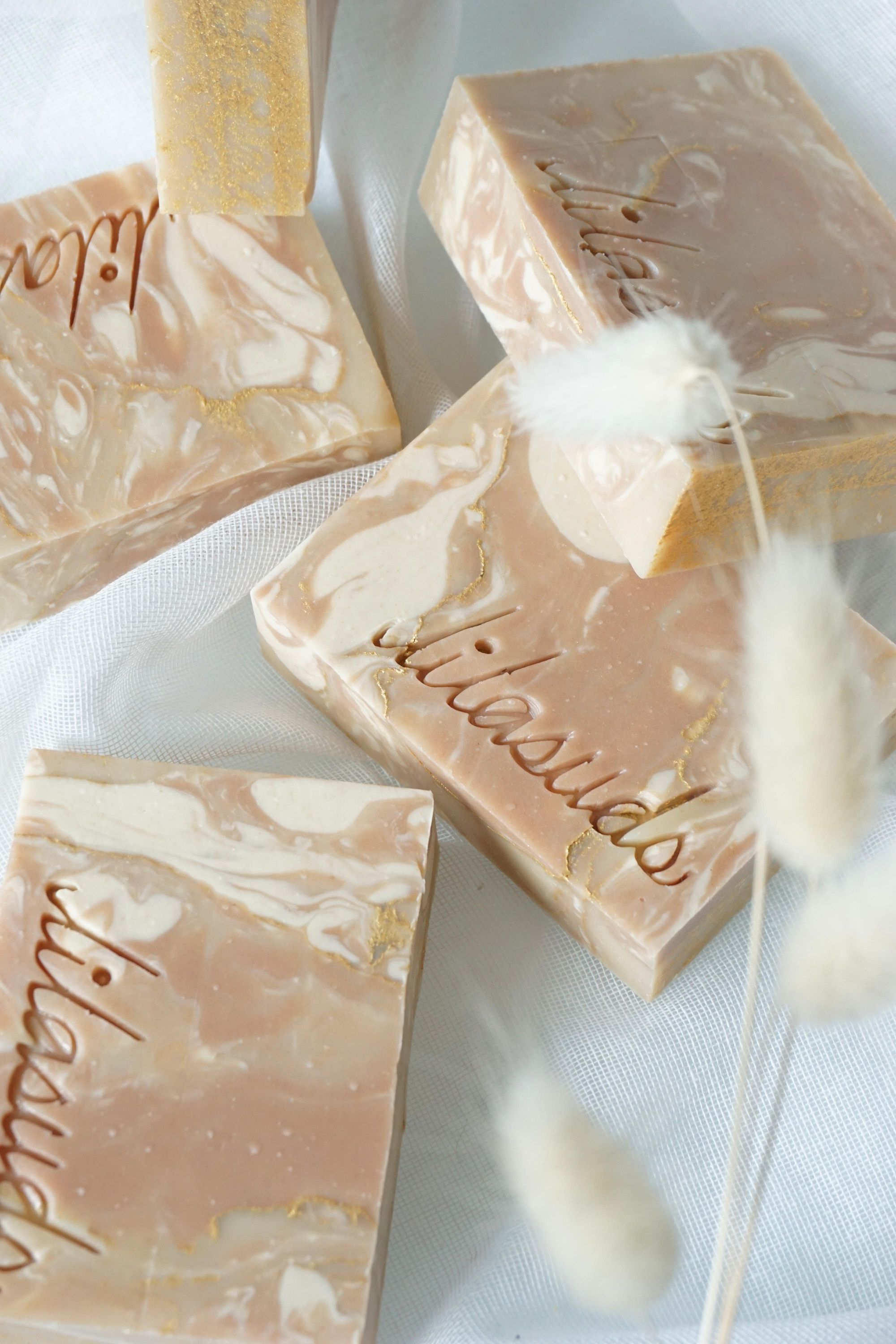 When asked about an advice she could give to health and beauty enthusiasts that want to start their own brand, she answers, "I'd say the most important thing is to research extensively, mostly because there is a lot of misinformation out there and proper formulation/testing is key! Also, to make it your own. There's a bunch of health and beauty brands out there, but there's only one YOU to make your brand stand out from the rest."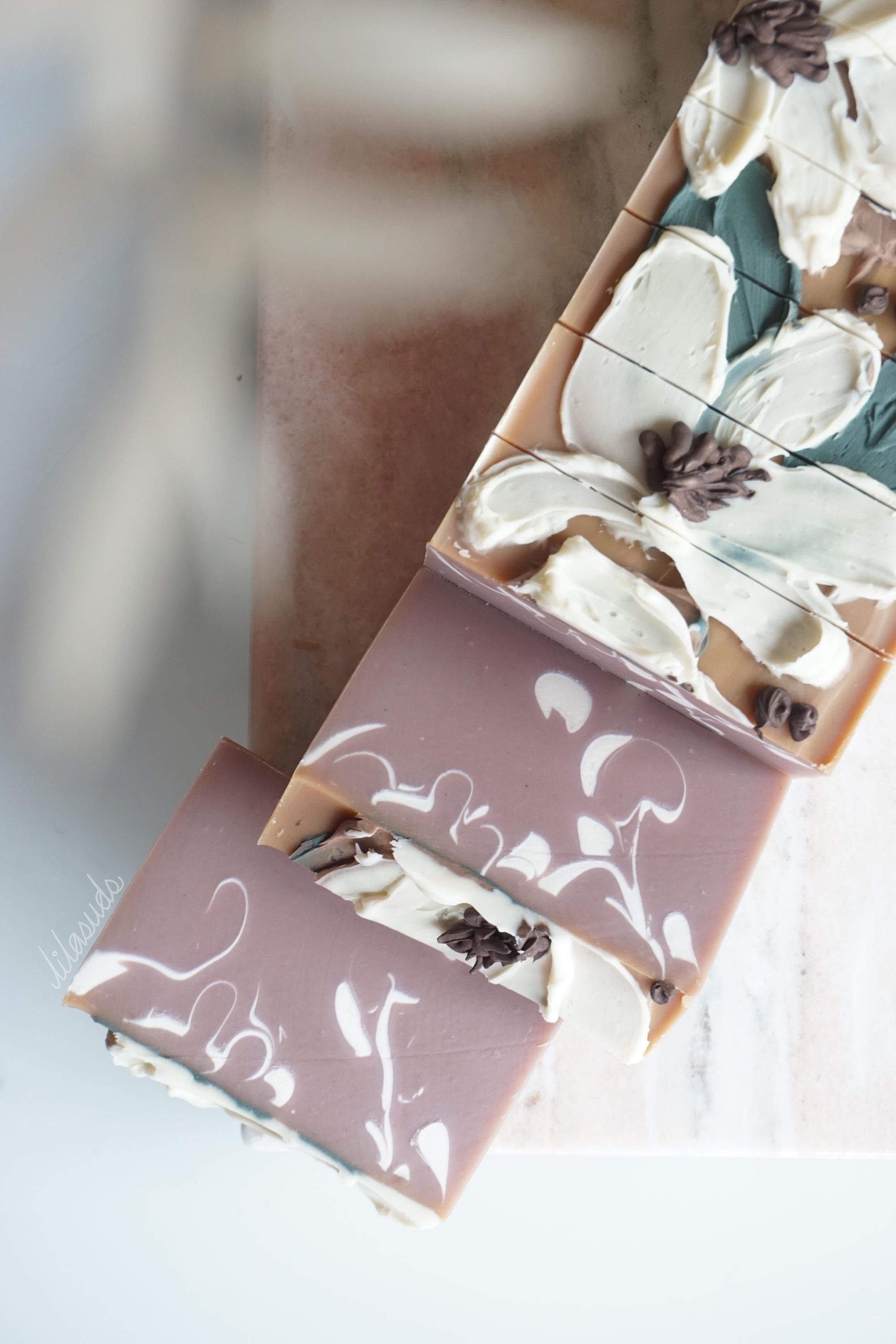 Being a designer herself, her creativity is seen through the beauty of her products. She also pulls a lot of inspiration from her Puerto Rican roots.
"I get so much inspiration from my actual job as a print designer. I love pulling interesting colors, textures, shapes. I have started applying painting techniques and sculpting into my soaps! I also love pulling a lot of inspiration from my heritage. As a proud Puerto Rican, it's important to me to recognize that there is so much beauty our little island and culture can provide."
Her products are a mix of quality ingredients and beautiful designs.
"I think what sets aside my product from the rest is not only the quality of ingredients, but the personal touch I put into every soap design. Soaps with hand piped flowers? Beautiful textures and techniques to take care of your skin? I got you!"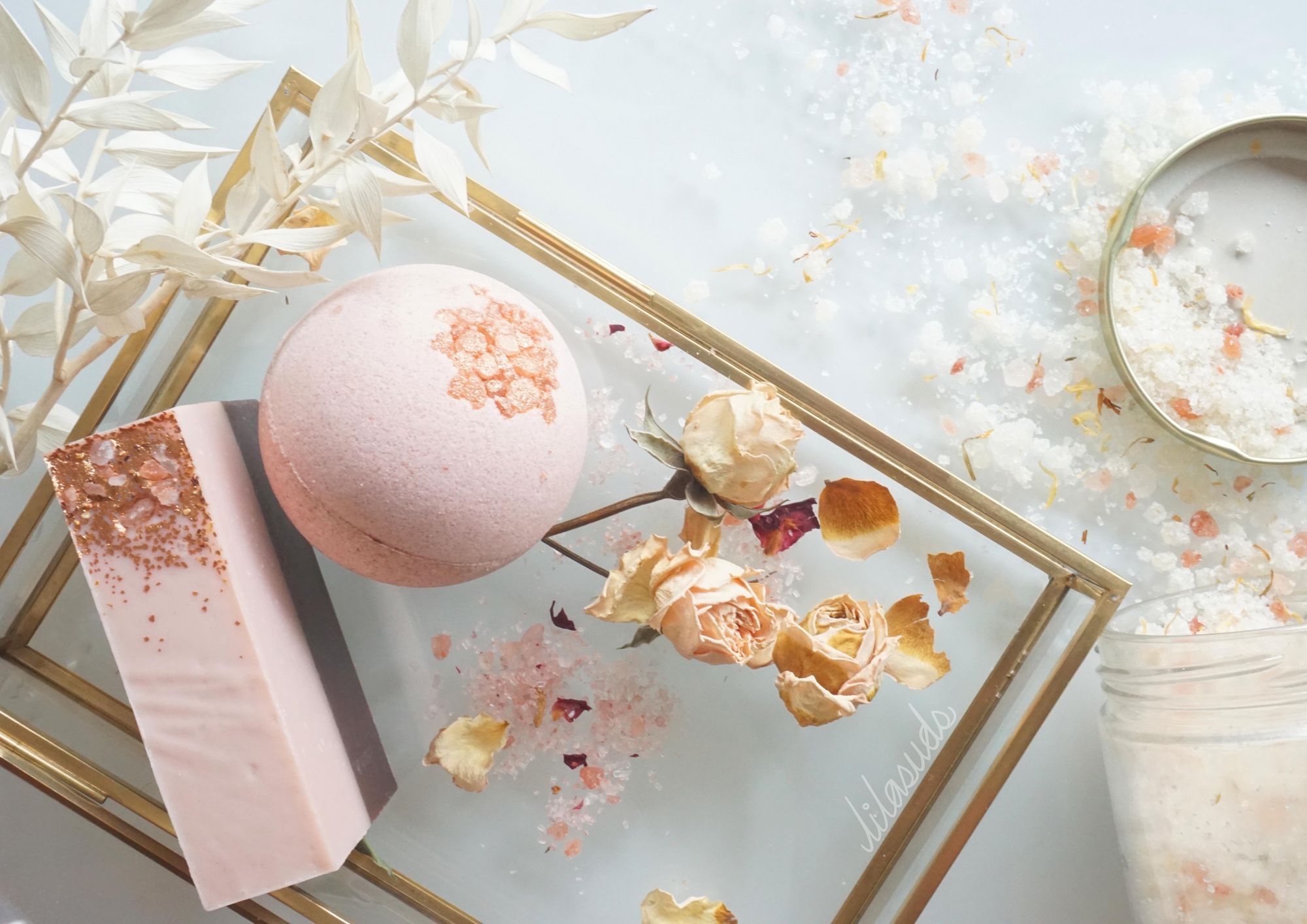 Quick Q&A!
What's one item in your collection that you swear by and why?
"For sure it will have to be my bar soap. It's something I am constantly tweaking and perfecting. It has taken me years to do this. It's my brands most versatile item. Every limited release is filled with so much thought and inspiration."
What's your best customer story?
"I think it might have to be the one where one of my best customers turned out to be my new co-workers mom. It might sound pretty boring when I say it like that but it turns out that it was at a new job and completely out of the blue! I have a few lovely stories from customers that write to me sharing how much my soaps make them smile. That is always great."
Who do you think is doing great creative work in the Health and Beauty industry at the moment?
"Wow! There are so many amazing makers. One of my best soap buddies is based out of Australia, Star Crossed Soapery. I love what my friends Des and Zal over at Necromancy Cosmetica have been doing for years back home in Puerto Rico with vegan cosmetics."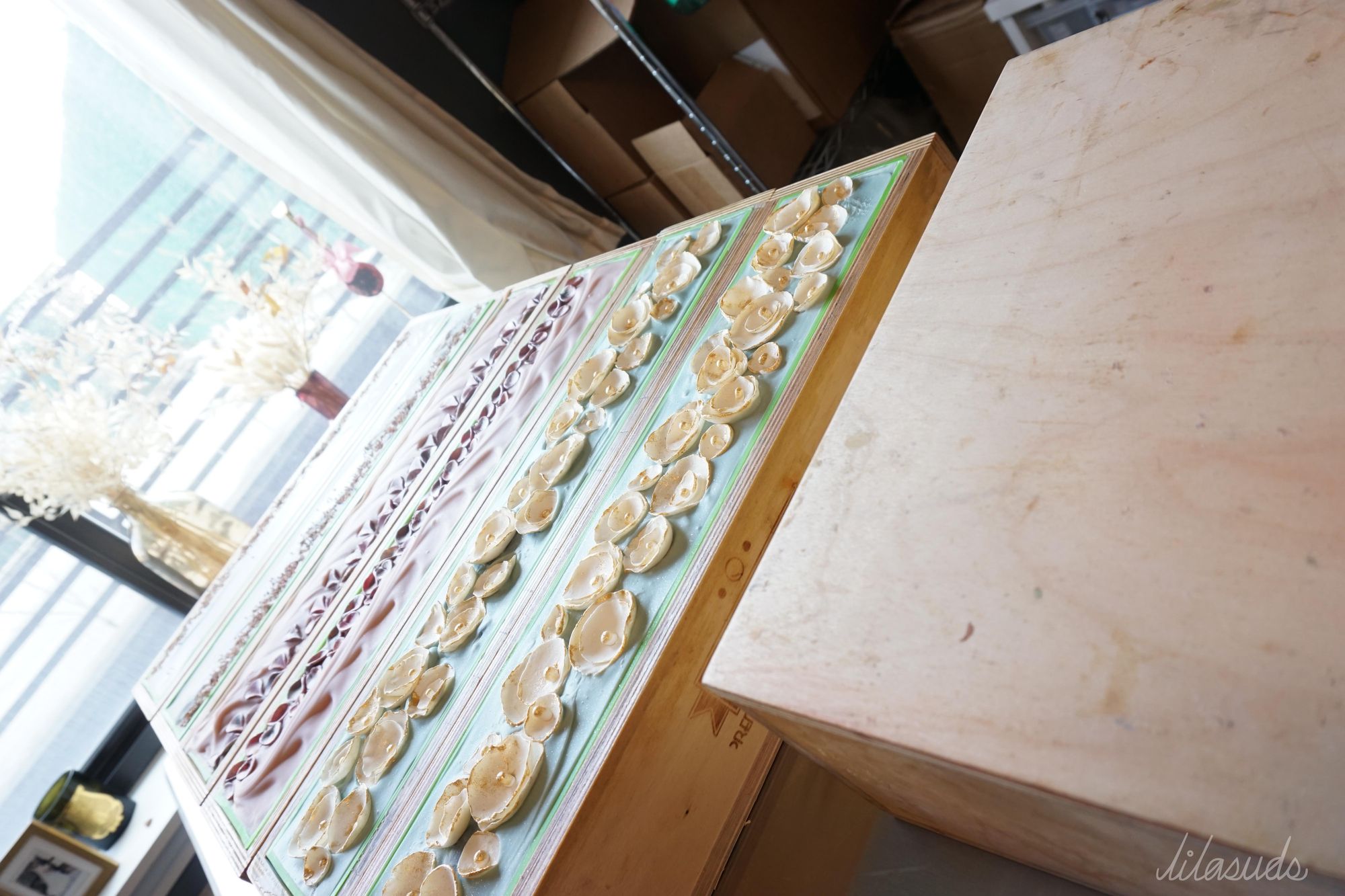 Sustainability comes with a price, but because this is important to her, she doesn't mind putting in extra effort to ensure her brand isn't damaging the planet. Even if it meant she had to spend a little bit more.
"It has meant a lot to me since day one. Even if it means doing more research or saving a little extra money to make it happen, I am committed to doing whatever it is I can do to have a more sustainable brand."
Her commitment to a sustainable brand led her to look for eco-friendly solutions for her packaging, and as she continues her journey, she will continue opting for it. She is happy to share that her customers are very fond of it too.
"I started my business completely out of my pocket, so having sustainable options has been something I have had to work for little by little. I have a running list of things in my business I want to find a sustainable solution for. I started wanting to swap out my shipping labels, then my stickers, then my packaging padding, then my tape. Even the wrapping I use for my soaps is biodegradable. When it comes to the ingredients I use, I make sure they are from certified sustainable, and ethically sourced suppliers. I think as my business grows, I'll continue to swap out less sustainable things for more sustainable and eco-friendly solutions as soon as they're available to me. My customers have enjoyed seeing my company make that compromise. I love that they do."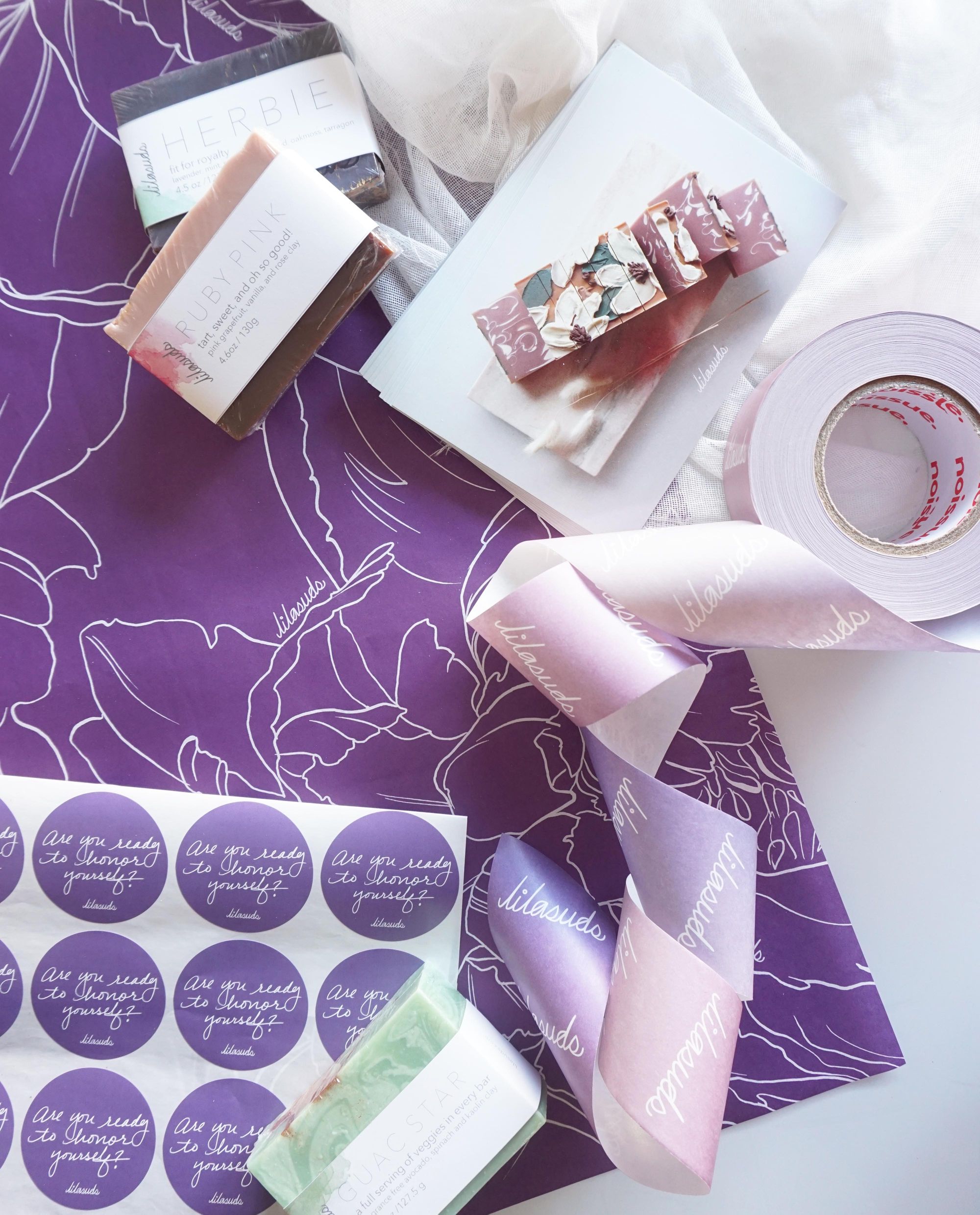 As a self-care brand, she wanted to give her customers the experience of receiving a gift every time they ordered. She ought to make them feel special, making every order feel as personalized as possible.
"I knew I needed this right from the get-go! I think a huge part of the customer experience is all about the branding and what message that conveys to them. When I package an order, I want them to feel like they are getting their money's worth and then some. I want them to feel like they are truly gifting themselves the love of self-care. I also knew that I wanted to incorporate my art and handwriting into my custom packaging because every order should feel like it is a personalized note from a friend. I designed custom tissue paper with an original floral print of mine to represent a bouquet in every box. Each box is sealed with a sticker asking my customers if they are ready to honor themselves with the contents of their box. It really takes that customer experience to the next level!"
"I had wanted to work with noissue for a while! I had seen how beautiful the quality was, and I loved the fact that being eco-friendly did have to be so crunchy (nothing wrong with that, but I like a little bit of color). The process was so easy! I loved that noissue provided templates that were easy to apply my designs into and that their team was so responsive and helpful."
Lilasuds fun fact:
"If my brand were a weekend activity, well, imagine you booked yourself a long weekend staycation at the fancy hotel you walk by every day on your way to work. You always wondered what it would be like there! You popped a bottle of wine and got a bath running in the hotel room's tub. Room service just dropped off some damn good pizza. You've got your favorite mask on, and you threw in a bath bomb and salts in the hot bath. Important: your phone is in Do Not Disturb mode. Your fave tune is playing in the background. It's sundown, and the view from the tub starts to twinkle up in evening city lights."
---
Find more of Lilasuds here:
Website: www.lilasuds.com
Instagram: @lilasudssoaps
Like this story? Tell us yours! Share your brand story and love for your custom packaging and get a chance to be featured on the wrap! If you're a noissue customer and are interested, you can join the Eco Packaging Alliance by clicking here and emailing us your story at ecoalliance@noissue.co!