The United Nations estimates that by 2050, there will be more plastic in the oceans than fish. That's an alarming prediction, and it sends a clear and urgent message for everyone to reduce their use of plastic.
If you work in retail, one of the ways that you can do that is by limiting the use of plastic in your product packaging and shipping materials.
One thing to consider? Reduce your use of bubble wrap.
Bubble wrap has been one of the most popular packaging materials since its conception in the 1950s. It's made of translucent plastic covered with small air bubbles.
Bubble wrap is light, highly protective, and even fun to play with. It's perfect for wrapping around fragile items to provide cushioning during shipping. It's also good to use as void filling. As a result, many brands have been prolifically utilizing bubble wrap in their packaging practices for years.
But with projections like the UN's, it's time for brands (and individuals) to find a good eco-friendly alternative to bubble wrap. There are currently a wide variety of sustainable packaging and bubble wrap alternatives available on the market. These alternatives come in a variety of price points as well as its functions as protective packaging.
Check them out below.
1. Compostable mailers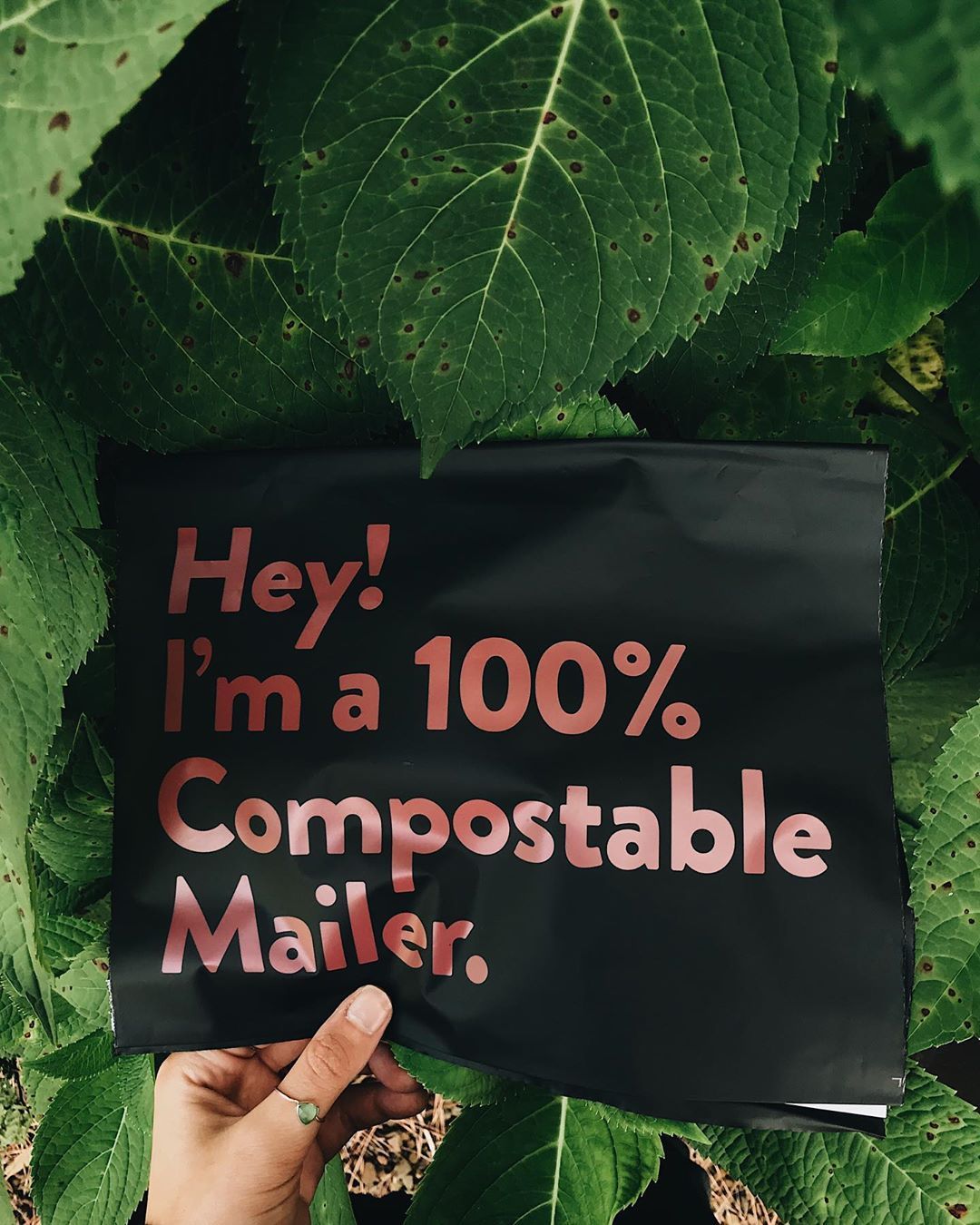 Mailers are padded envelopes that can ship smaller items. Traditionally, they're made of plastic bags or paper-lined with bubble wrap. However, there are more than a few companies working on alternatives that are compostable, reusable, or both.
Here at noissue, we've created a plant-based and compostable mailer that resembles a plastic bag. It breaks down within 180 days even in domestic compost. What's more, our mailer is more reusable than traditional plastic ones since it's stronger.
The fashion retailer Concrete Collective is a great example of a business using this plastic alternative. Instead of single-use bags, Concrete Creative uses noissue's 100% compostable mailers, and even adds a custom sticker on its packages for branding.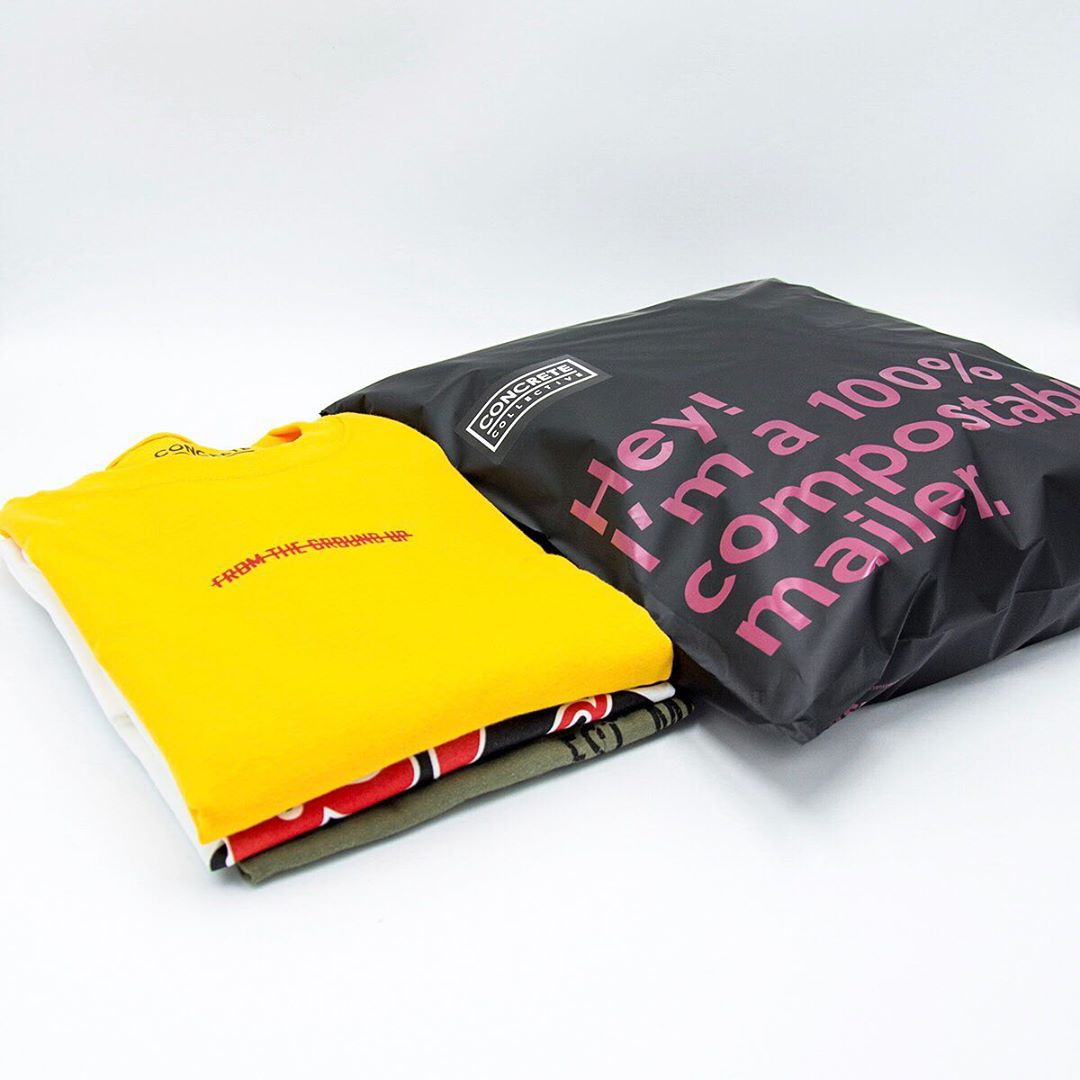 If you're after a mailer with a little more padding, a Recycled, Padded Mailer is a great option.
The exterior of our Padded Mailers is made of 100% recycled plastic, which means non-new or virgin plastic. This gives plastic already in use a second life as a mailer bag, following the principles of the circular economy.
The interior of the bag is made from 20 percent recycled plastic and post-industrial waste. The material used is recycled low-density polyethylene (LDPE), a material commonly used to make plastic bags.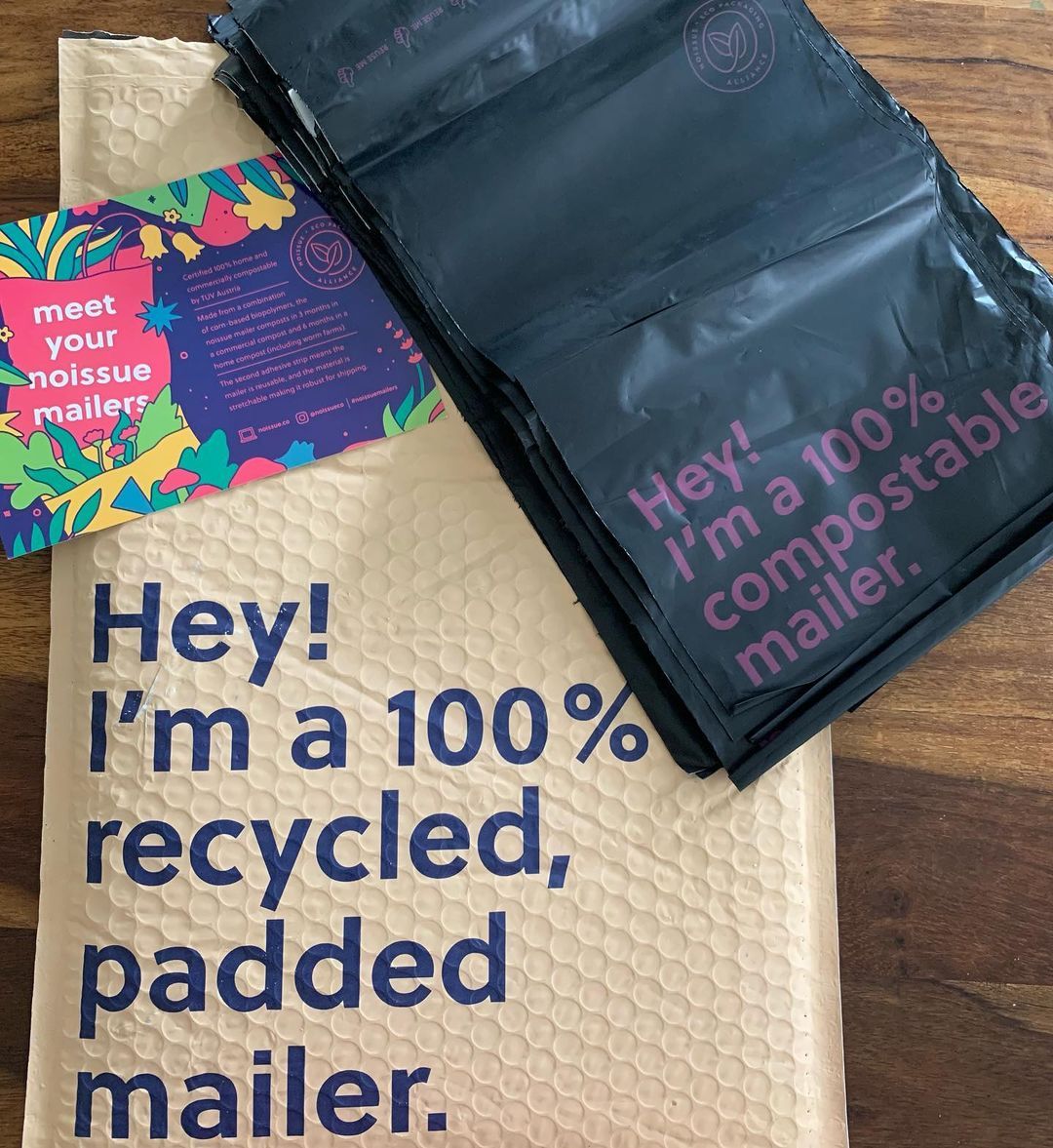 2. Corrugated packaging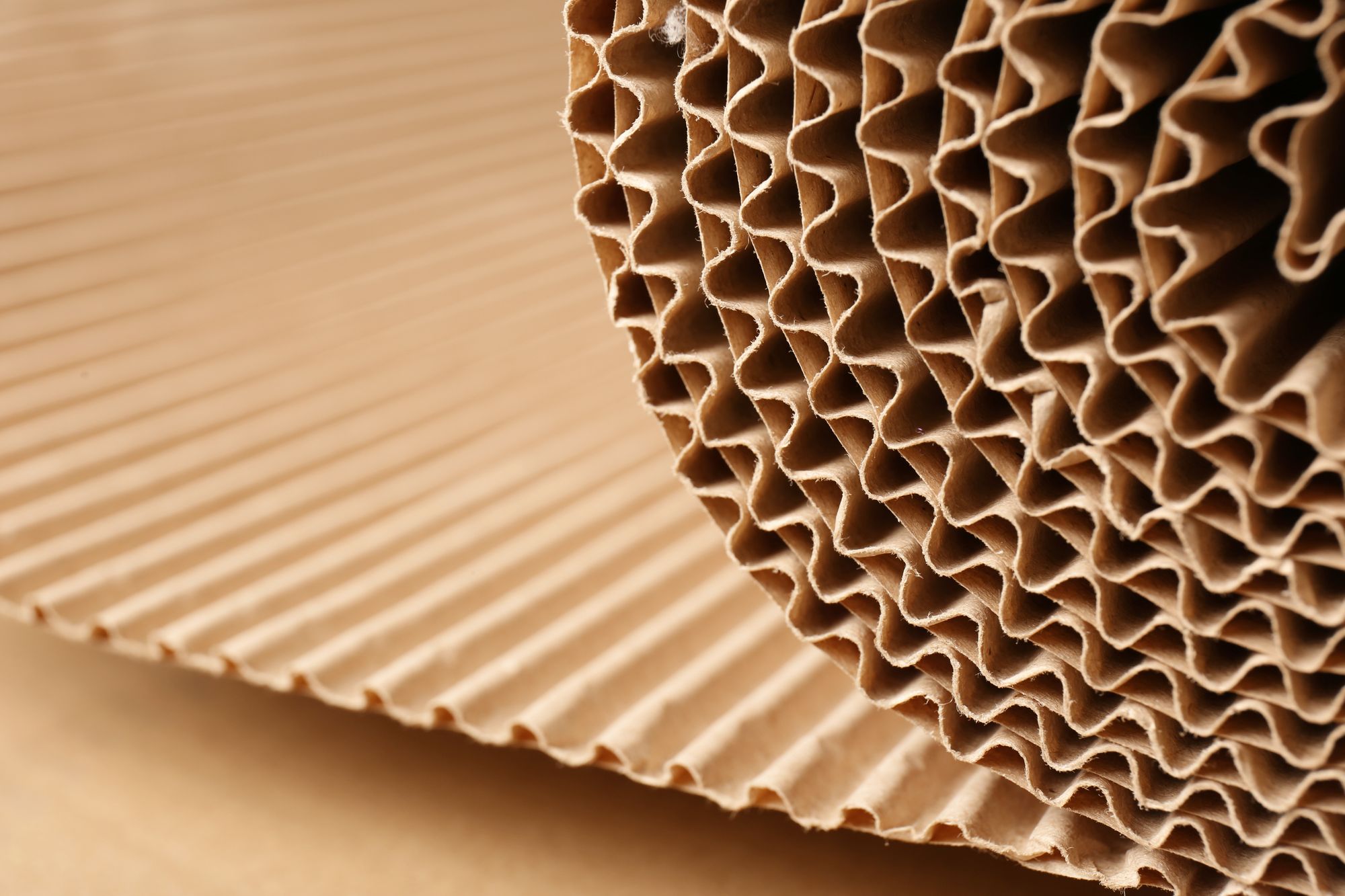 Corrugated materials are created from three sheets of paper — a fluted sheet sandwiched between two liners. These papers can be stiffened to create cardboard or thinner to create a more flexible paper sheet. As a result, you can make both your packages and packaging out of corrugated materials.
Corrugated cardboard was invented all the way back in the mid-19th century when it was used to keep tall top hats straight. It's now used in some capacity for shipping about 90% of all products throughout the US. It's made from 100% recyclable materials and reusable. It's also fairly renewable as it is initially made from fast-growing birch and pine trees, and then can simply be recycled back into more corrugated packaging.
Corrugated packaging has attained such popularity because it's extremely durable and lightweight. It can be purchased from a large variety of sources and tends to be quite cost-effective.
3. Biodegradable packing peanuts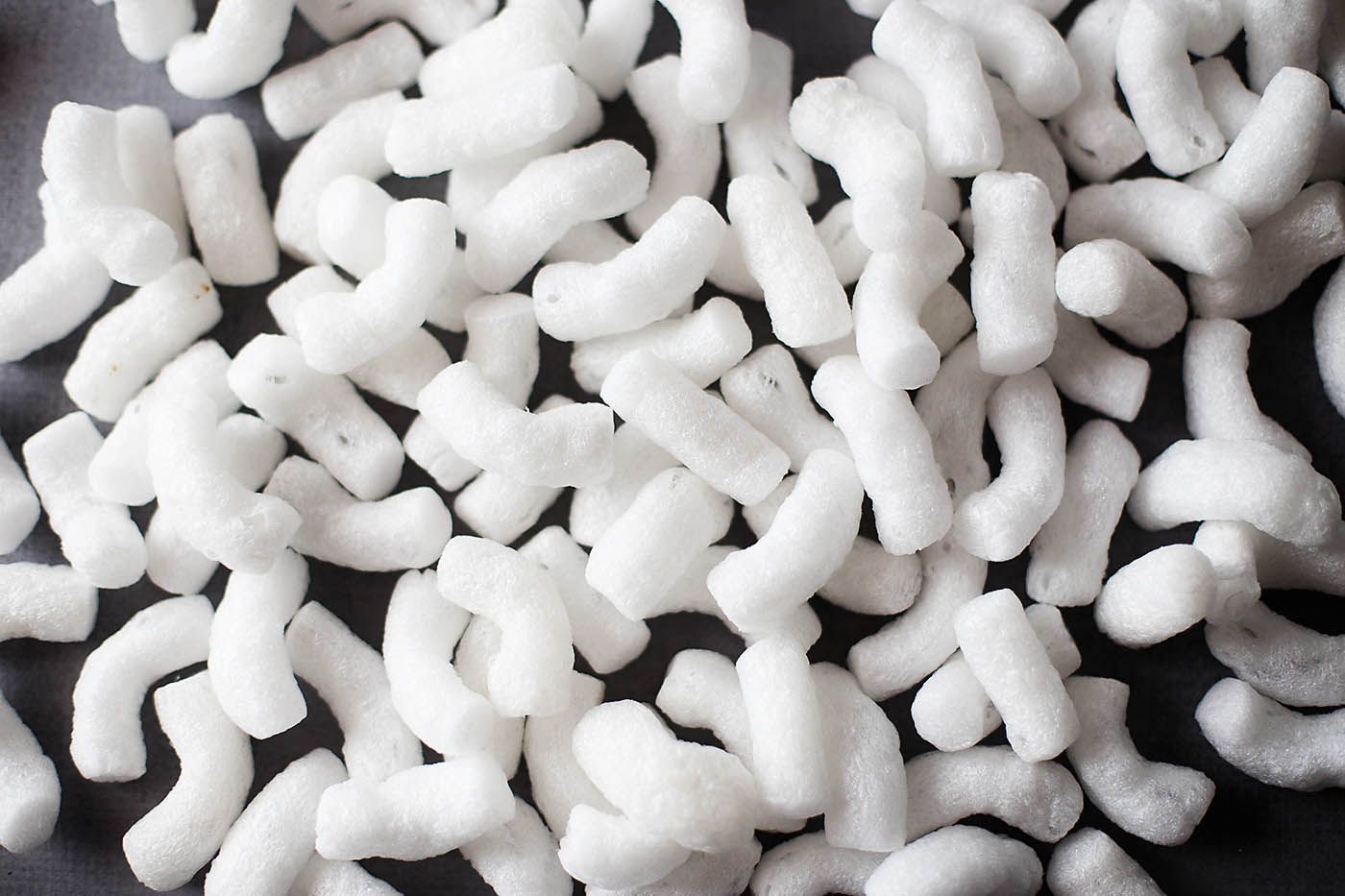 Since localities began banning styrofoam in the 1990s, companies have been switching from packing peanuts made from styrofoam to those made from cornstarch. Cornstarch packing peanuts are nearly identical to styrofoam ones in look and function but are completely biodegradable. Cornstarch based packing peanuts dissolve in water and can even be eaten!
Watch them dissolve in a sink in this video:
Lush, a soaps and personal care retailer, began using cornstarch-based packing peanuts in 2017. They had been using popcorn for a time but discovered that cornstarch-based packing peanuts are more energy-efficient and weigh less than popcorn.
It should be noted that cornstarch packing peanuts are heavier than their styrofoam counterparts, so they will increase shipping costs.
4. Mushroom packaging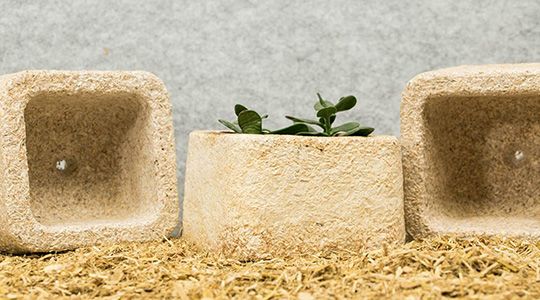 Mushroom packaging is a fairly recent alternative to both bubble wrap and styrofoam, as it resembles foam. Mushroom packaging is actually stronger than its foam predecessor, as well as being flame resistant. More importantly, it's completely renewable and biodegradable. In fact, it can be composted in personal compost piles.
The packaging is grown from a mixture of fungus sprouts and agriculture residue. In order to get the correct packaging shape, manufacturers grow the packaging around a mold. The packaging finishes growing within a week. Because the material can be grown to shape a product exactly, mushroom packaging is an excellent choice for shipping unusually shaped items.
IKEA has actually recently made the switch to mushroom packaging. The company's head of sustainability, Joanna Yarrow, described it as a "small yet significant step towards reducing waste and conserving ecological balance."
Mushroom packaging is still in its early days, but it's predicted to become an extremely cost-effective and sustainable packaging material.
5. Seaweed packaging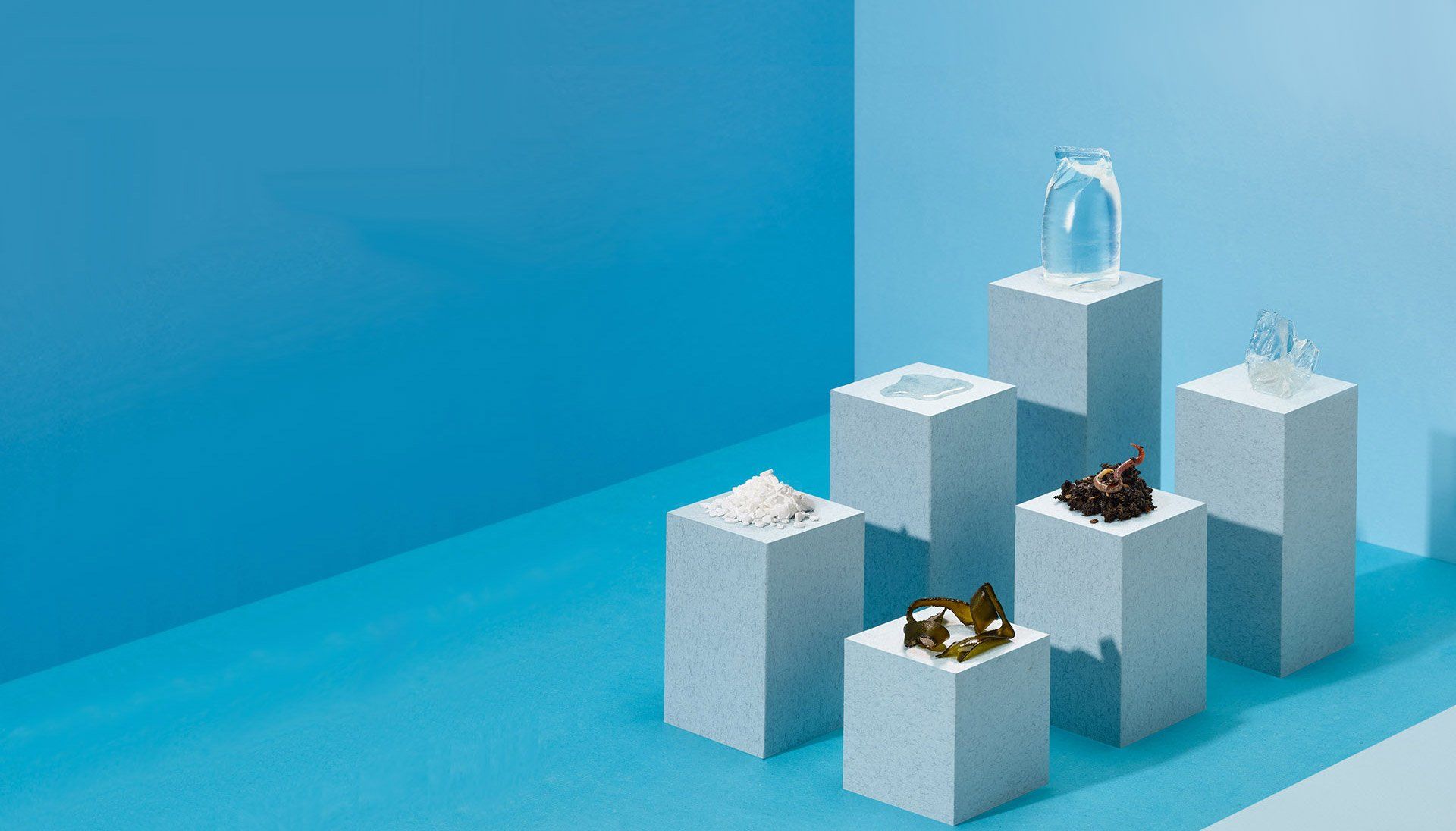 Seaweed packaging is another recent invention, hitting the news in 2019. It's a thin film produced from brown seaweed that's actually edible.
It's a very green packaging solution as it biodegrades faster than fruit and absorbs large amounts of CO2 emissions during processing. Seaweed also has the ability to dissolve in water, making it an innovative packaging solution for items such as single-unit instant coffee. As a result, some brands are getting creative with these new possibilities.
For instance, in 2019, Glenlivet used seaweed packaging to create whiskey capsules. Because the packaging is edible, these capsules can be popped into your mouth, with no glass necessary. The capsules are ideal for reducing waste at large events like music festivals.
Because seaweed packaging is so new, it's currently expensive to produce and difficult to scale, so it may be a while before this packaging solution becomes a commonplace alternative to bubble wrap.
6. GreenWrap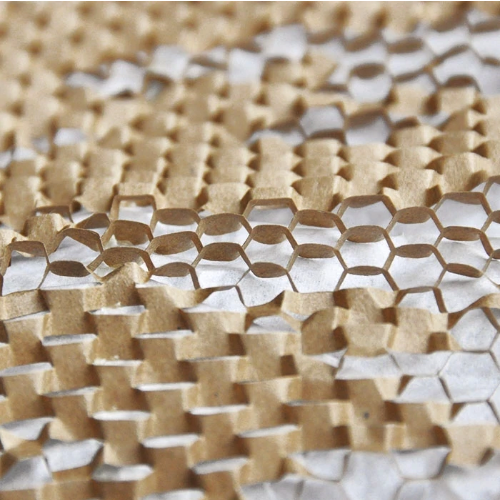 GreenWrap is a completely biodegradable, compostable, and recyclable bubble wrap alternative.
It's made of two layers of hexagonal-cut kraft paper, with a layer of tissue paper in between. Due to this shape, GreenWrap can provide all of the protections and functions as bubble wrap. It's particularly ideal for individually wrapping around fragile items, as it's both aesthetically pleasing and self-holding.
Savannah Bee, a company that sells honey, started using GreenWrap in 2014. The company quickly found that not only was the GreenWrap better for the environment, but it actually increased packing efficiency. It even reduced storage space of packing materials.
7. Air pillows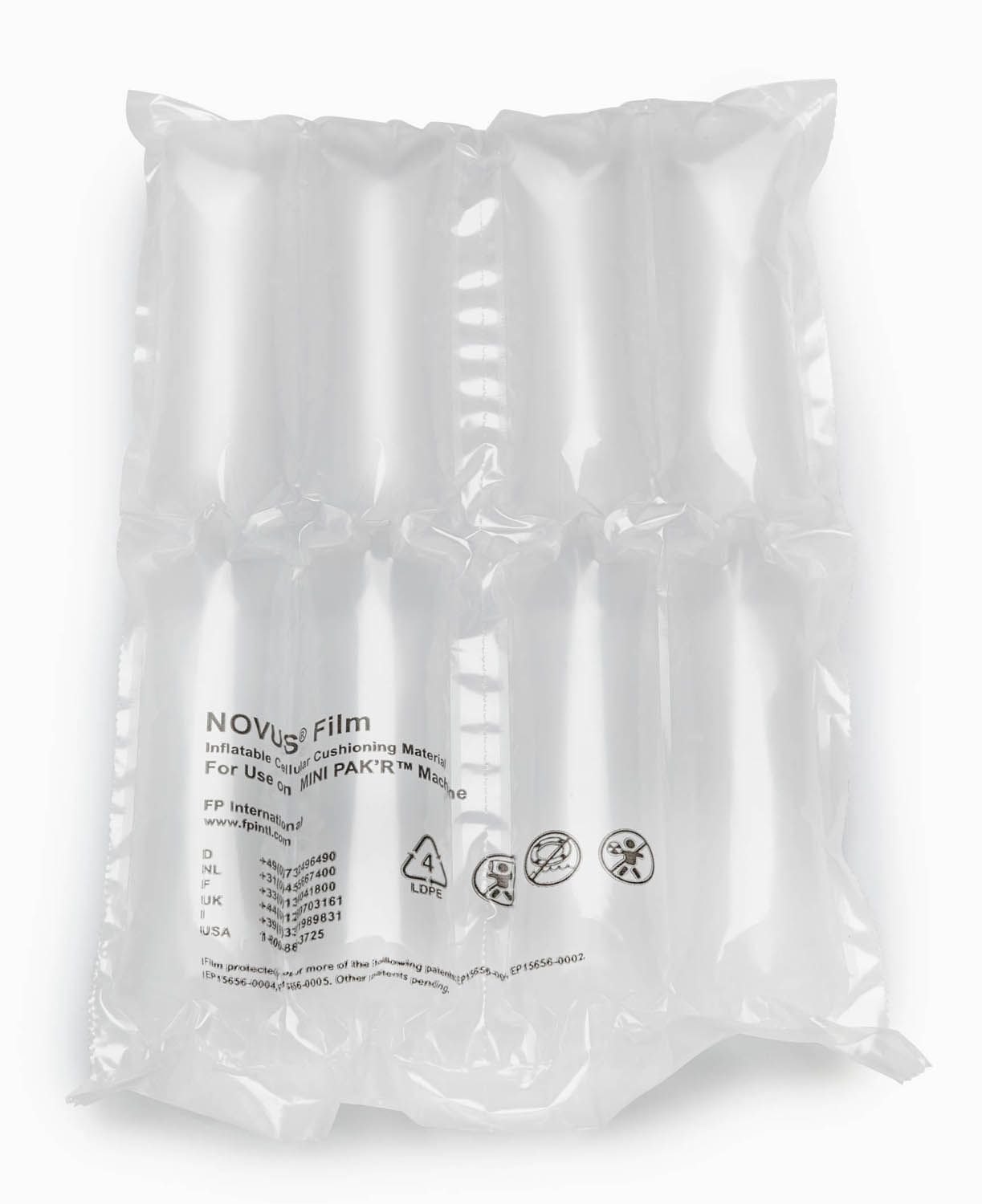 Air pillows are translucent HDPE film bags filled with air that, as the name implies, resemble pillows. They are excellent space filler, as the pillows come in a variety of shapes and sizes, but add very little weight and waste to your package. It's quite likely you're already familiar with air pillows as Amazon uses them extensively.
Air pillows are actually more protective of your products than bubble wrap because they completely prevent the product from moving. Air pillows also take up far less space to store, as you don't fill them with air until it's time to use them. Here's a good demonstration to watch:
Air pillows are not necessarily the most eco-friendly packaging method, however. Most brands are merely recyclable, and only if taken to a center rather than put out in a homeowner's recycling bin.
Honorable mentions of eco-friendly alternatives for packing materials

The vast majority of products won't ever perfectly fit their boxes and as a result require something to provide cushioning so the product doesn't move around, particularly when shipping breakables. Because of this, there are plenty of eco-friendly void fillers and packing materials you should consider that didn't make the list.
Paper stuffing, for instance, has long been used as an alternative to bubble wrap to protect packages, fill space, or add an aesthetic touch. Paper is highly recyclable, so it's easy to find a wide variety of paper packaging products that are eco-friendly. There's crinkle paper, ornament paper shred, kraft paper, and even newspaper.
noissue's recycled tissue paper can be customized to feature your branding and then used to wrap or cushion products.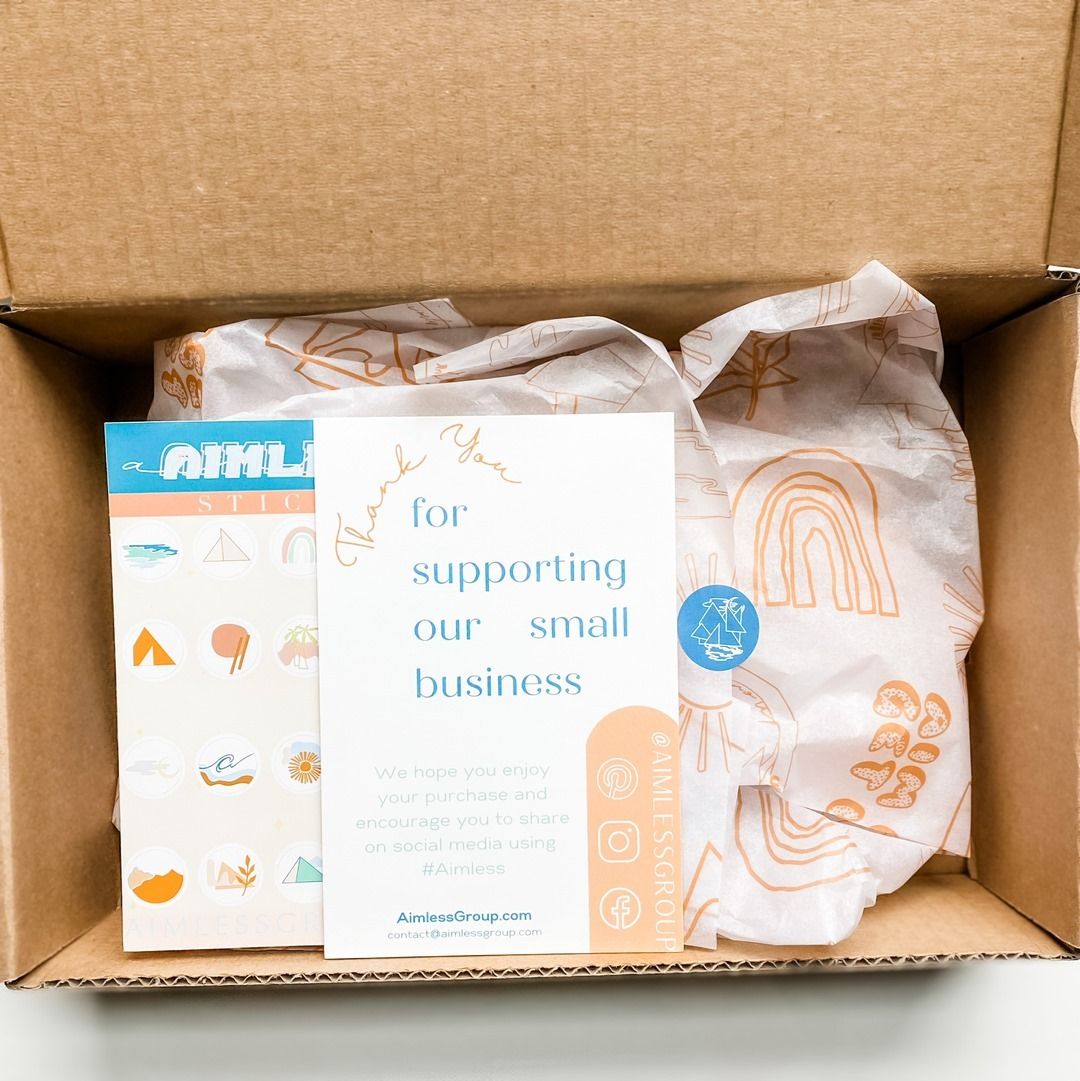 Then there are the natural void filler options such as coconut husks, plain popcorn, straw, and even corn cobs.
That's a wrap on bubble wrap alternatives

Plastic bubble wrap is not a sustainable form of packaging for our planet. The modern customer is more value-conscious than ever and is more likely to purchase from a retailer using sustainable packaging. These seven alternatives to bubble wrap can help your brand gain new customers while making the world a better place.

Browse our product catalog