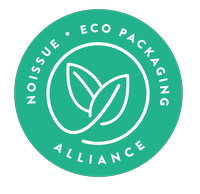 It's so easy to shop inexpensive, fast fashion when you have an endless amount of clothing choices online. And it's also easy to shop more often. As for the founder of Luna and Sun, a sustainable fashion brand, shopping from fast fashion labels is not an option she'd ever want to take again.
Teshani, founded Luna and Sun after learning about the negative effects of the fashion industry to people–mainly women in developing countries, animals and the environment in general. She felt she could no longer wear clothes that had been produced at another woman's expense. Having studied a fashion and sustainability course and doing a gigantic work of research, she ensured her label was ethically made, as sustainable as possible and cruelty-free.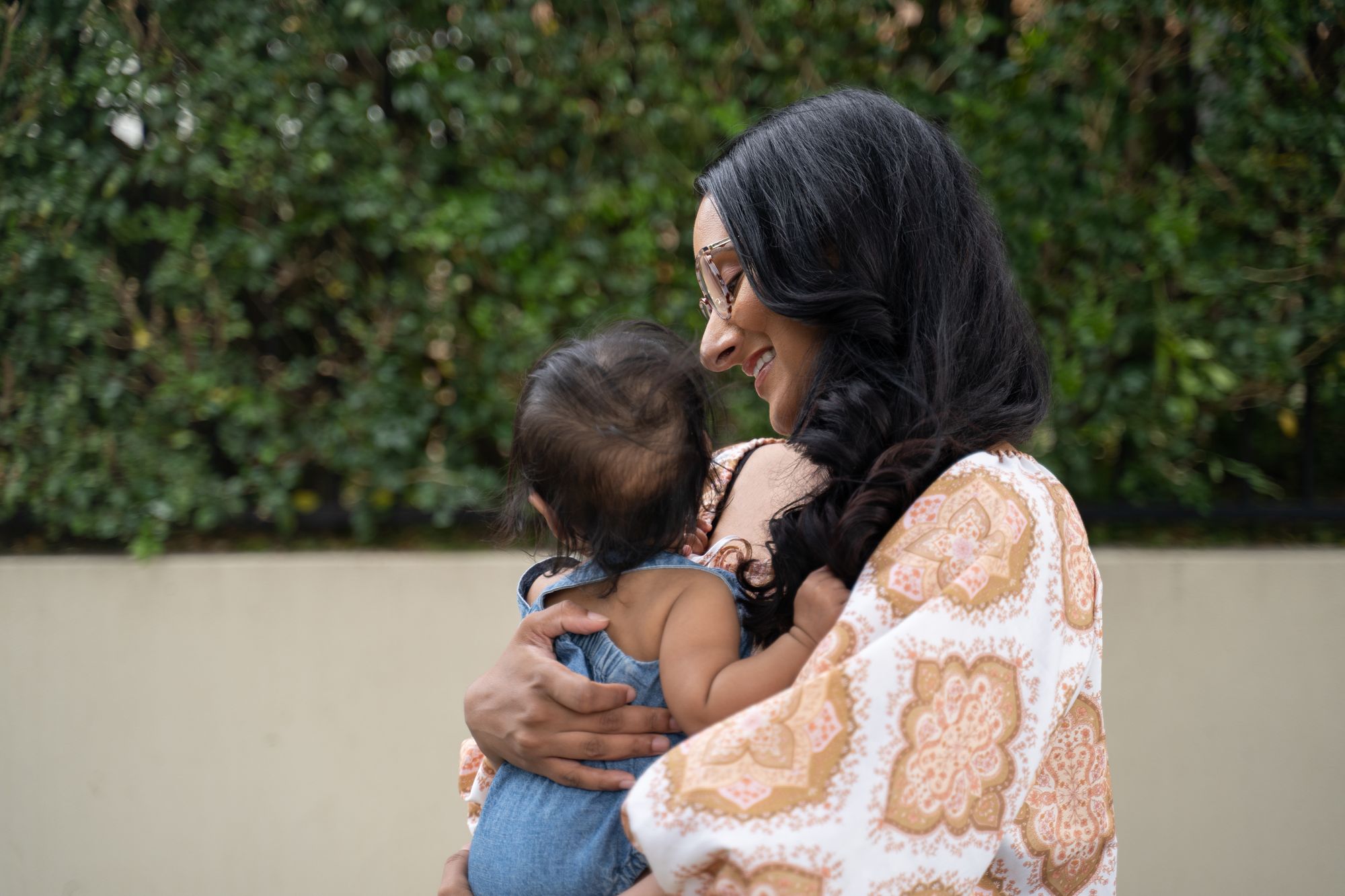 "My vision is to create clothing that is ethically made, sustainable and cruelty-free. I'm also committed to being as transparent as possible with our supply chain and also using my platform to educate consumers on why we need to change the current state of the fashion industry."
Sustainability is one of the key pillars of Luna and Sun. Throughout their production runs, they have several steps in place to reduce wastage and make use of fabric offcuts. They also make sure that the fabrics and materials they source are sustainable. They use organic cotton labels, coconut shell buttons, recycled paper swing tags and cards, and of course compostable packaging and carbon neutral shipping.
And since Teshani has always wanted to give her customers an amazing unboxing experience that was also as sustainable as possible, she now uses tissue paper and stickers from noissue: "This is why I love noissue, as our tissue paper and stickers are stunning and also sustainable, so it's a win-win!"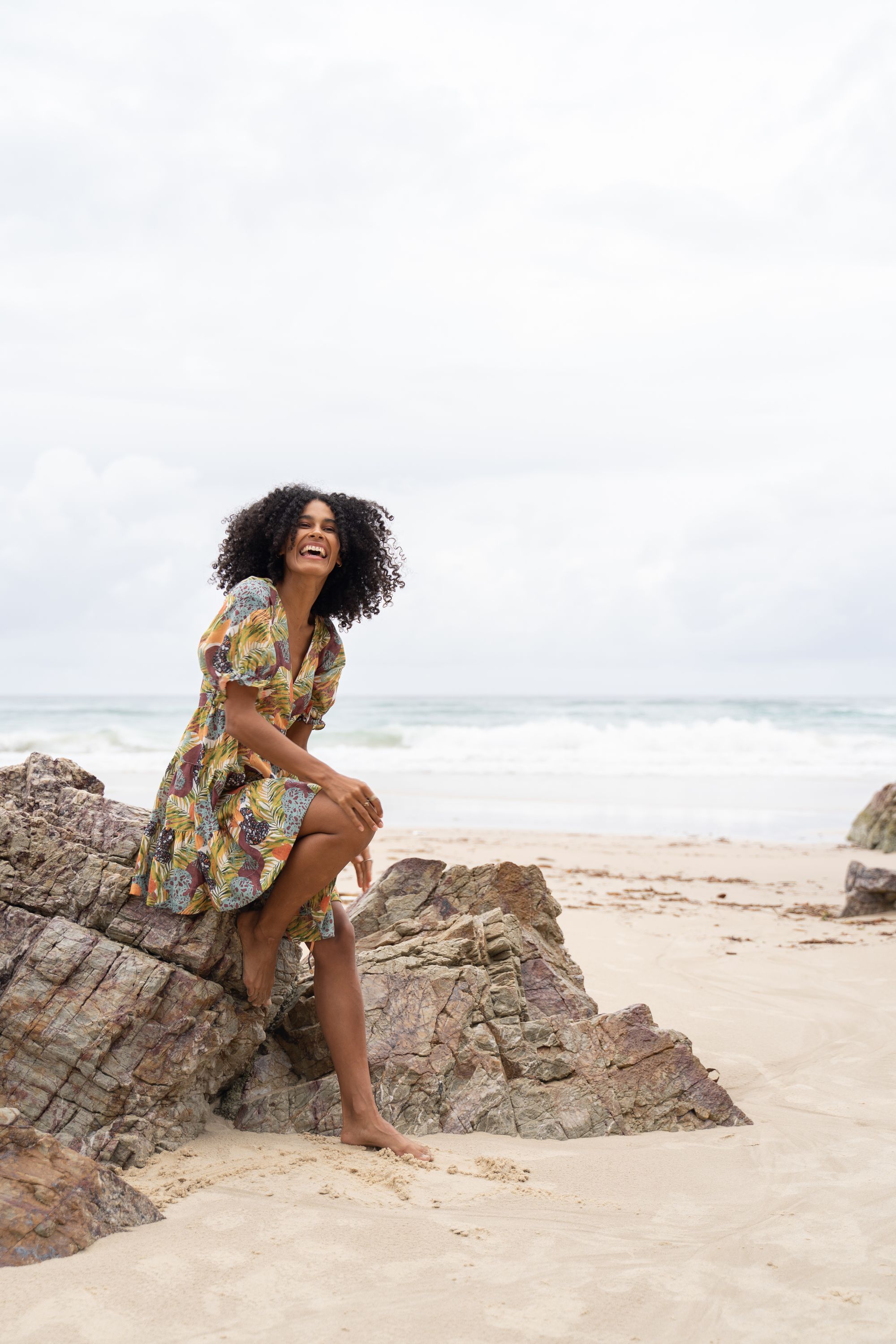 Joining the Eco-Alliance was also a big thrill for the founder, as it is a great way for them to show off their eco-friendly packaging and also plant trees at the same time–like a true superhero for sustainable packaging.
Being extremely passionate about reducing their environmental footprint, Teshani currently partnered with Textile Recyclers Australia, and offers her customers a Take Back Program, where they can send back their items that they cannot wear, swap, or mend anymore. Luna and Sun will then get these sent to TRA to get recycled, at no cost to their customers. This is done so they can ensure that none of their Luna and Sun items end up in landfill.
"My mission is to be a transparent, sustainable fashion label that empowers women to wear clothing that supports their values."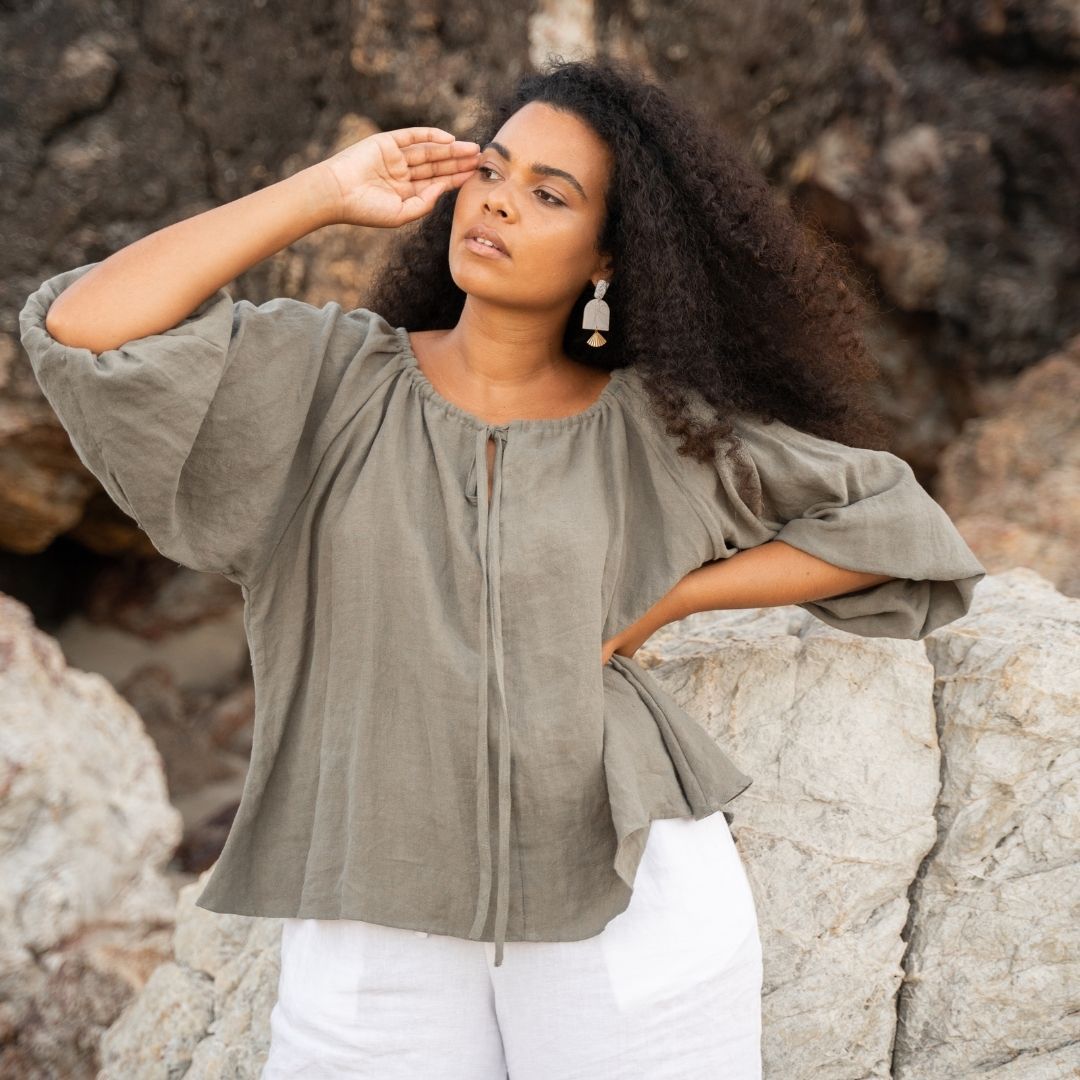 Lots of research and product testing with the general public gave Teshani the support to run her business well. That, and keeping her day job until she's able to grow the business and make it profitable. And that's something she'd also advise to starting entrepreneurs.
With Covid last year making it hard for her business, and her being a new mum, she had to take a small break from Luna and Sun. Luckily, they had some amazing wholesalers like Biome and online partners like Stride, Velvety, and Thread Harvest which helped them make it through the tough year, that was 2020.
Now, Teshani happily shares that she's received so much love from her customers and have had met some who've purchased their dresses to wear in weddings, while one customer even bought every item in their collection.
A label to look up to, Luna and Sun is no doubt changing the game in fashion. So if you're from down under and would like to sport beautiful, ethically produced clothing, put Luna and Sun at the top of your list of brands to visit! And don't forget to get your hands on Teshani's favourite new item: the Shanti top–versatile, comfortable, and breast feeding friendly. Now that's functional fashion!
---
Find more of Luna and Sun here:‌‌‌

Website: lunaandsun.com‌‌‌‌‌
‌‌‌‌Instagram: @luna_and_sun_label
Like this story? Tell us yours! Share your brand story and love for your custom packaging and get a chance to be featured on the wrap! If you're a noissue customer and are interested, you can join the Eco-Alliance by clicking here and answering a few questions here.