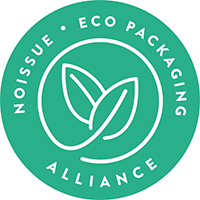 We love anything convenient and extravagant! Especially with how things are set up now; the new normal just keeps squeezing out the practicality in people that business owners are starting to strategize giving their best in servicing their customers in the most non-hassle way possible for them—without compromising quality of product or service. And we're here for it!
Mon Pitou Bistro and Bakery is what you would consider one of those businesses. They're a French specialty food store; being 1/3 grocery, 1/3 bakery and 1/3 bistro aka a "3 in 1" French haven of good food and charming ambiance.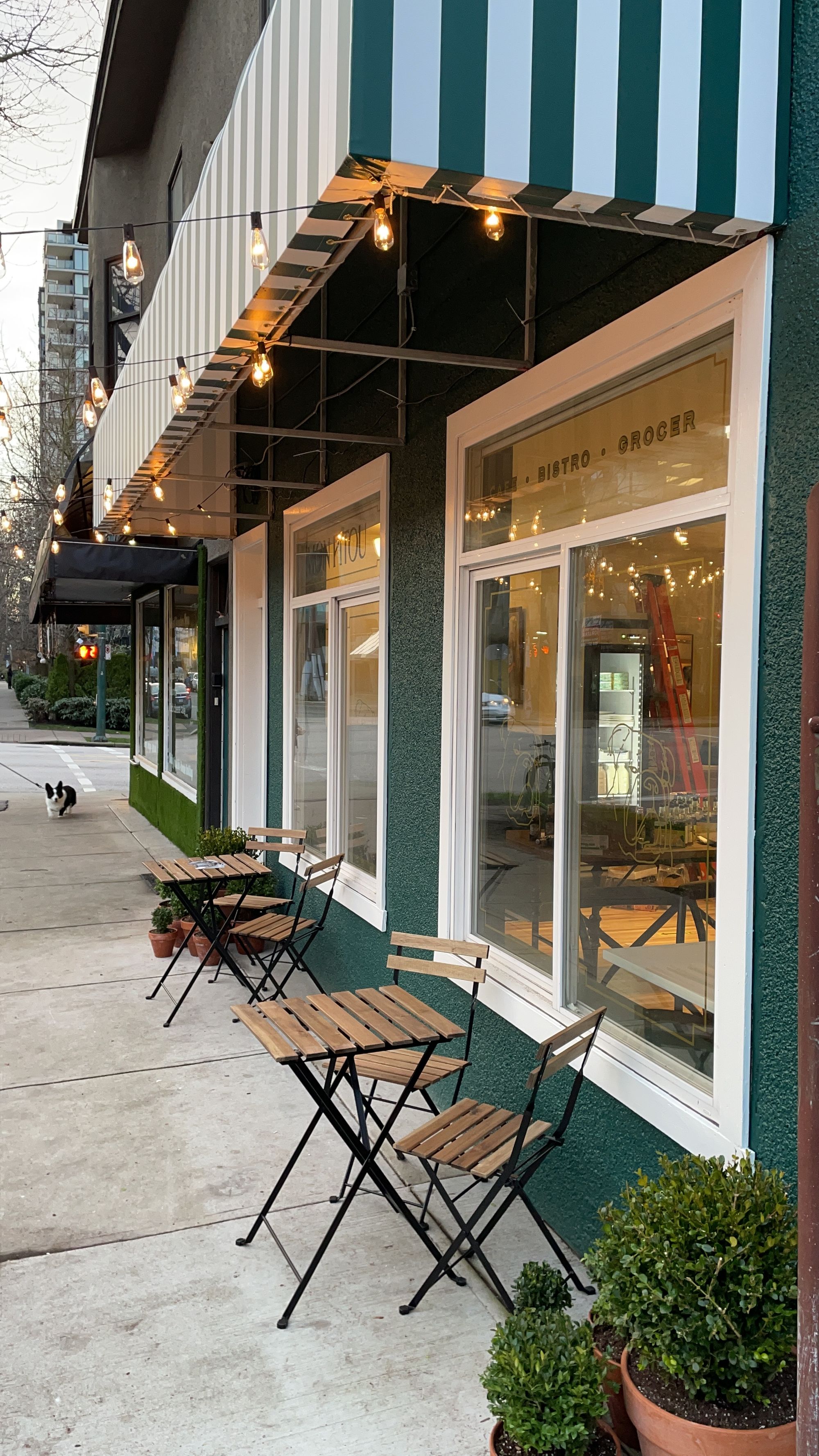 Mon Pitou, which literally translates to "my pooch" is owned by partners Triet Duong and Jesse Hawes, entrepreneurs based in Vancouver, British Columbia. The duo named their storefront after a French endearment used for children that Jesse carried growing up. The store was originally called Le Bouledogue, but the name wasn't easily memorable for customers, so in 2019, they decided it had to go.
Growing up working for his parents as they owned an importing-exporting business for exotic fruits and vegetables, Triet had the opportunity to learn simple business skills firsthand and was able to travel a lot to meet customers and other vendors. And as an adult, and alongside Jesse, he's fortunate enough to be able to travel to Europe frequently. Every time they travelled to Europe, they enjoyed visiting little specialty food stores that carried everyday essentials, including some baked goods and small dishes.
In 2017, they turned their interest in food and baked goods into a side gig by becoming vendors at the Vancouver Farmers Market selling just that! And all while working fulltime at corporate jobs. This led them to working day till night, 7 days a week sometimes. But all their hard work paid off as one thing led to another, and they combined everything they liked into their current storefront!
The vision for their business was simple, it was to carry all their favorite products and foods, as fresh as possible! "Every product in our store was carefully curated to ensure that it's exactly what we wanted. We want to add value to the neighborhood we're in by providing them a location that ties the community together." After all, they were new kids on the block so it was very important for them to understand how they can respectfully fit into a community that's already very well established.
It wasn't easy though, opening in the middle of winter and a pandemic. Everything was a challenge from getting tiles delivered on time from oversees, to getting permits to operate. They started the process at the end of November, so came December they already knew it was a write off due to the holidays. But they didn't give up just yet. Triet was in constant communication with the city and health authority to secure an inspection date, then worked backwards from there in terms of priorities. Money also became a challenge as everyone was struggling with loans. But luckily, the couple had a lot of support from Triet's parents who helped them with getting started.
On the more creative side, they leveraged on their friendship circles and asked support from their close friends. They had one who helped them with interior design and another with graphic design who created their website and logo.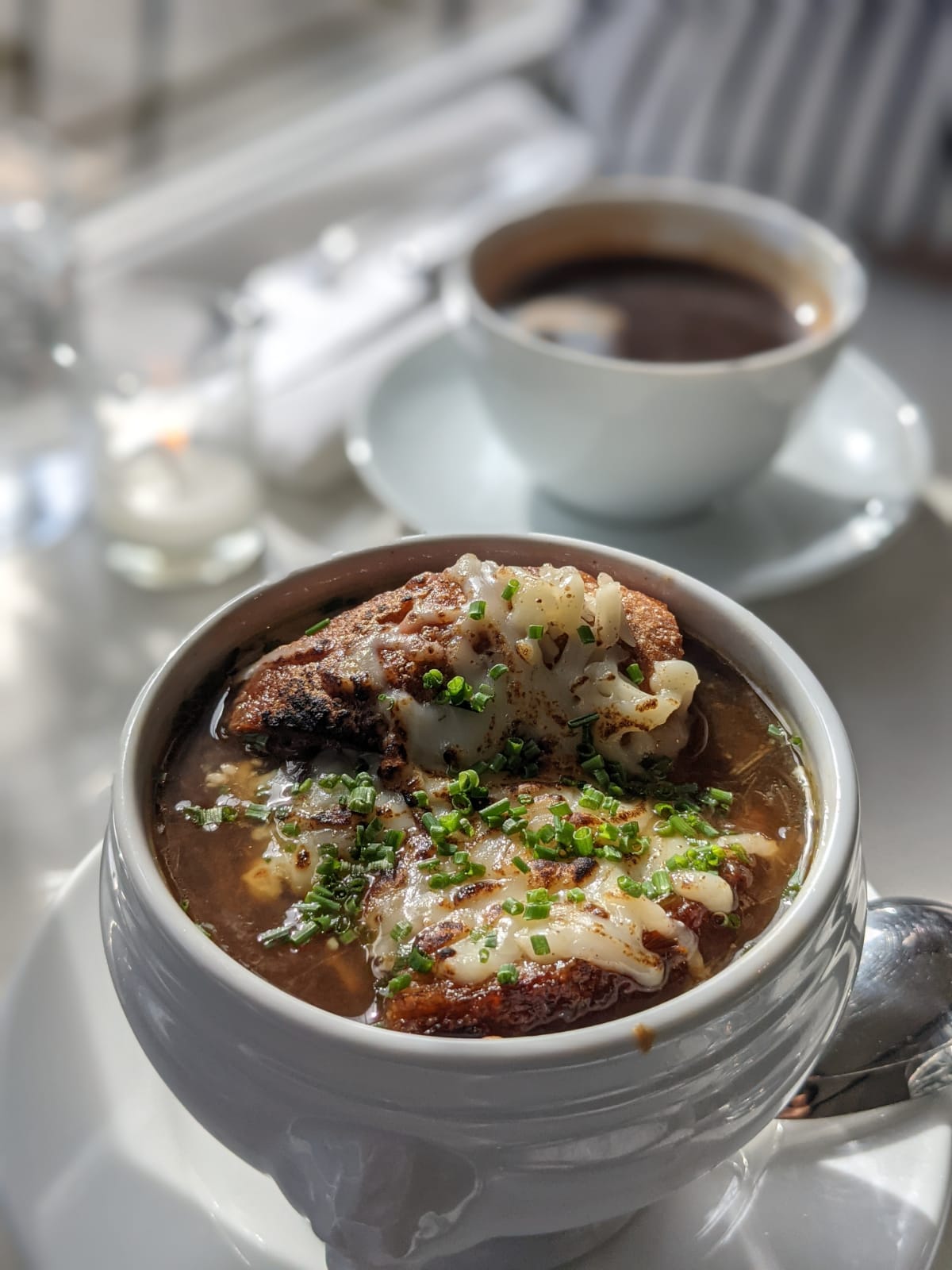 With now an established Bistro + Bakery, there are two things that Mon Pitou still stands by; sustainability and branding. Being part of the Vancouver Farmers Market highlighted the importance of sustainability and really going local for the duo. It's important to them because it creates a heightened sense of awareness to seek more sustainable options.
Branding, on the other hand, is important because it plays a big part on how people recognize them. With everything being on social media now, they need their branding to stand out and be recognizable at a glance. But it's not simply about their logo, design, or aesthetic, it's also of the core values of the business and the guest experience. "We have our core values on the wall in the kitchen and it was established with our team to ensure we're all aligned. All of this is a brand package that shows how we operate as a whole."
They found these two elements joined together in their noissue packaging. Custom, eco-friendly packaging elevates their brand by adding finesse to the overall look. It creates conversation and sparks interest, which in turn makes them memorable and recognizable. They use the noissue foodsafe, with a simple design of just their logo, which is their 3-year old English Bulldog, Ru, and their brand name in the shade of Hunter green—their signature store color and Triet's personal fave.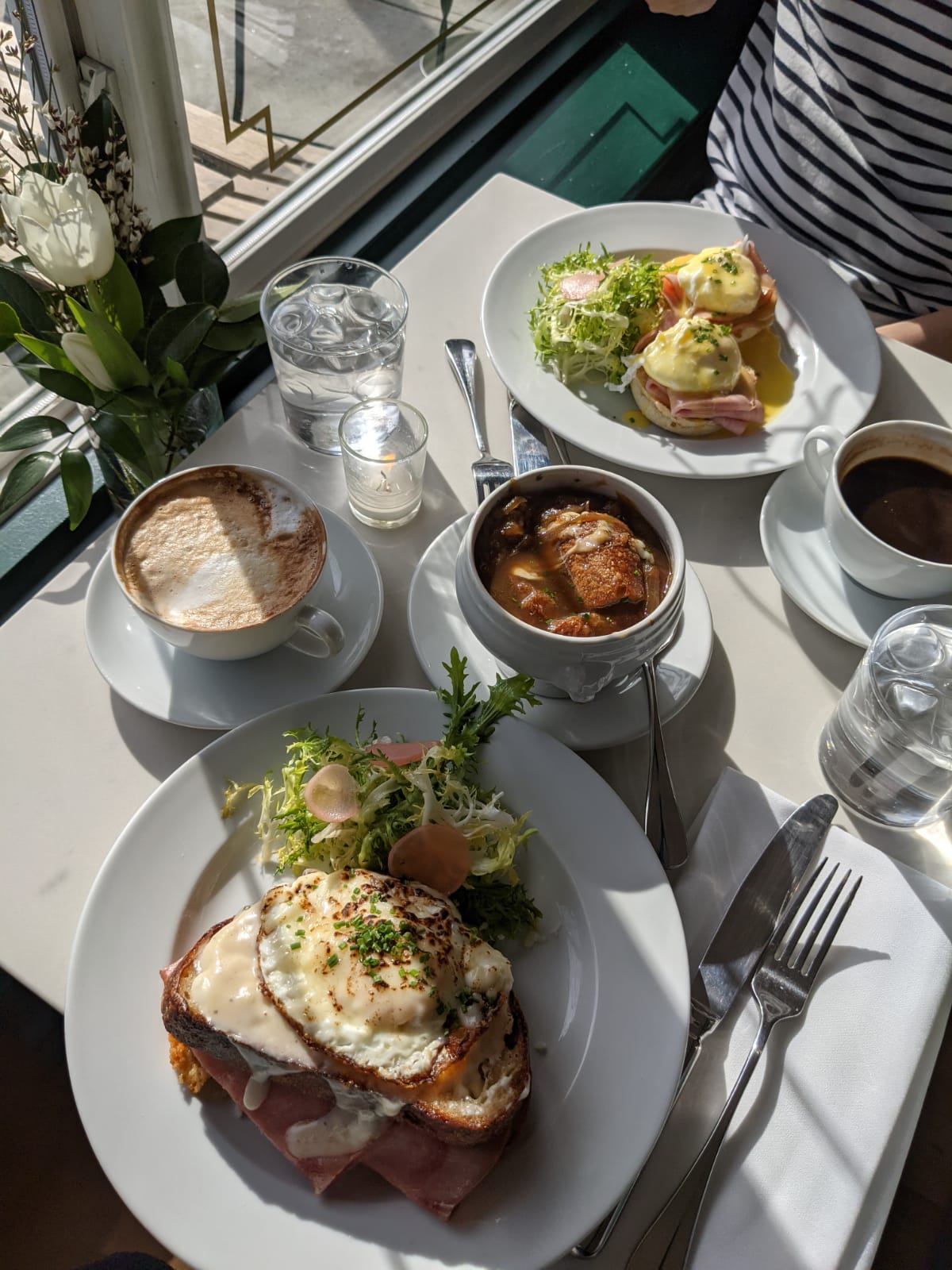 There wasn't stopping Triet and Jesse from opening Mon Pitou, and Triet says it best that his general advice for those seeking to pursue the same career is to ensure you have a strong vision of what you want before you execute it, "You have to be passionate about it in order to invest your effort into starting it. This will prevent you from going off the rail and losing that vision or brand that you originally thought out."
A one-stop shop for delicious French delicacies owned by a lovely couple who owns the most adorable bouledogue? Now that's a place that would no doubt give you bon appétit!
---
Find more of Marché Mon Pitou here:‌‌‌‌‌
‌‌‌‌‌‌‌‌
Website: marchemonpitou.ca
‌Instagram: @marchemonpitou
Like this story? Tell us yours! Share your brand story and love for your custom packaging and get a chance to be featured on the wrap! If you're a noissue customer and are interested, you can join the Eco-Alliance by clicking here and answering a few questions here.
Questions? Email us at ecoalliance@noissue.co