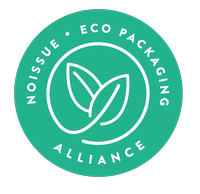 Being a mother is a very special role; they shape, encourage, and inspire their children to do great and achieve a lot, all while creating a life that they can enjoy in their own time.
Meet Tracy Szynkaruk, a loving mother and the owner of Matching Tree Apparel – a sustainable clothing brand made for the whole family, based in British Columbia.
We had the chance to chat to her as she breaks down the importance of being an environmentally sustainable and ethical brand.
In Tracey's own words:
"Hi! We're Matching Tree! We're based in Grand Forks, a small town in the interior of British Columbia, Canada. We're a small family-run company that's set out to make matching apparel for adults and children. Our focus is on domestically manufactured and sustainably made clothing so our consumers don't have to think twice about the ethical implications behind their purchase. Our products are made by adults, receiving fair wages in the United States of America.
We started our company because of our growing family and our beliefs around consumption. As a mother and the driving force behind the operation, I wanted to create something while being at home with my one-year-old. With another one on the way, I want to teach my sons by example that you can succeed in life by doing things ethically, sustainably, and locally with integrity. I want to show the world that manufactured goods can come from sustainable sources, without costs to human liberty. The margins are small in our business model, but profits need to take a back seat to people."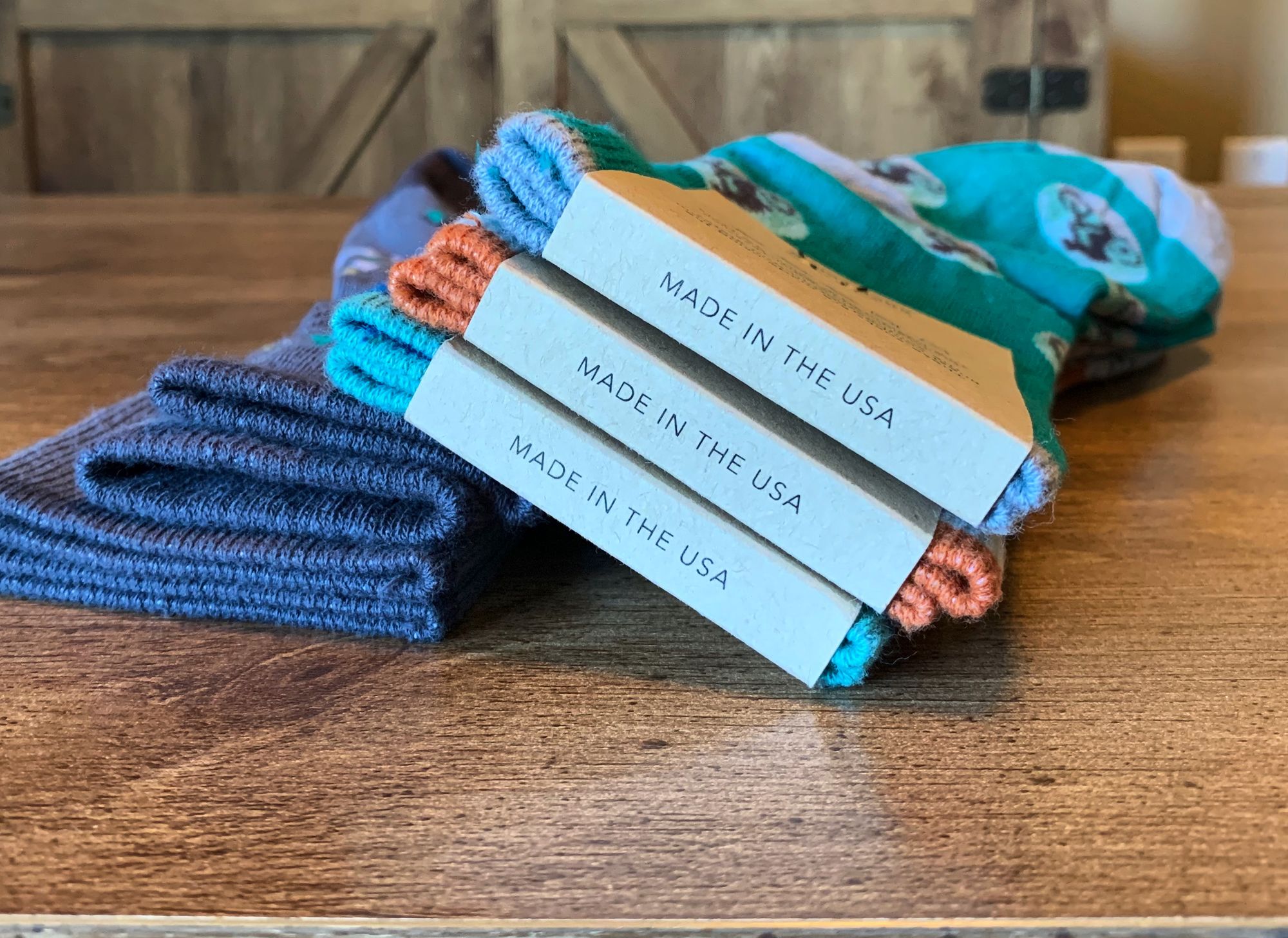 "Our vision is to create an array of apparel from socks to swimsuits for families to enjoy. We think the bond between children and their adult influences with matching apparel is something that can form great associations and bonds. We also hope to convince people and lead by example the feasibility of manufacturing in North America, supporting our economies, and providing quality jobs to people"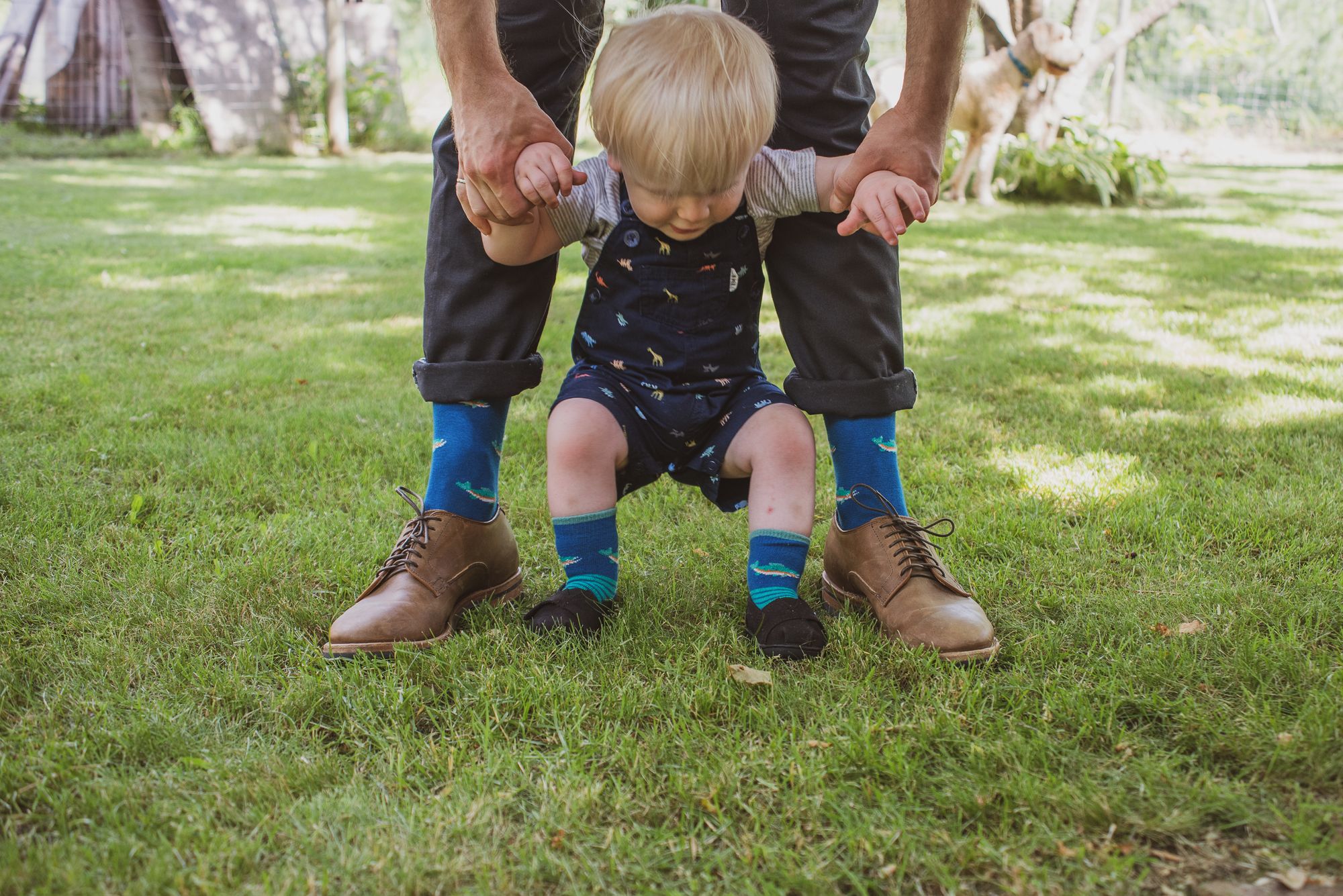 "The biggest challenge that we've encountered so far is saving money to start. After that, it's showing people that ethically made products cost more. The price includes living wages for workers, consideration of the environment, and sustainable production while keeping up with the economic generation in America. Products made overseas often do not account for living wages, workers' rights, local pollution, or sustainability. We cope by knowing that there is a growing group of conscious consumers who don't want to support the status quo and know that every dollar they spend is a vote for what's right, and not what's cheap. We also know that the quality of our work is better, will last longer, and will bring repeat customers. Our advice for others is to stick it out, believe in your product, and go back to the drawing board as many times as required to get it right!"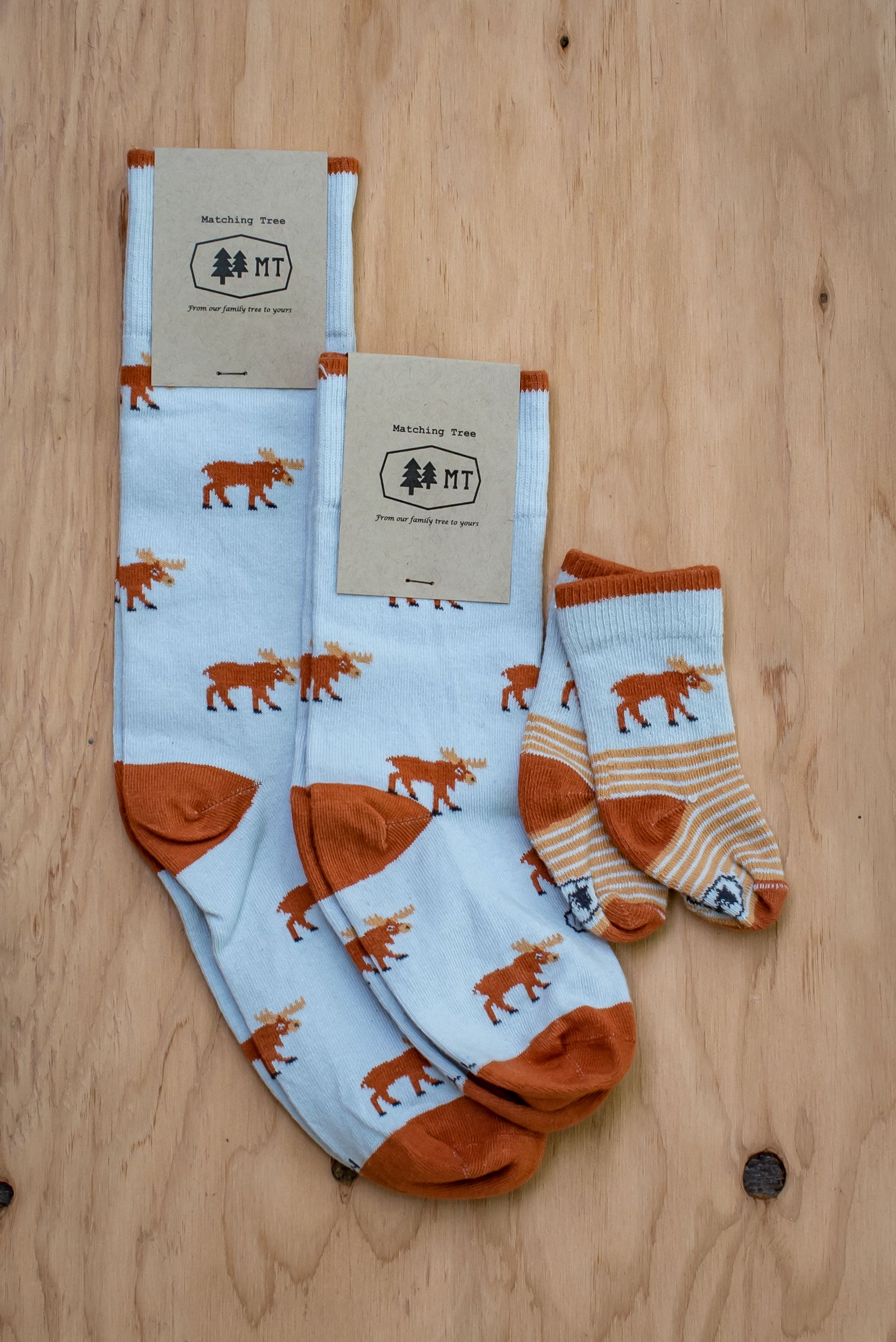 "We're inspired to move forward based on what we know is right and the example we want to set for our children. We know that for humans to have a future, we need to start looking at our environment from a global perspective. We need to bring manufacturing home if we want a future for our environment, our children, and the economies of our countries. We cannot continue to subsidize profits with environmental destruction and transport of goods across the world with fossil fuels. Things need to come back as local as possible. North America is a good start!
Sustainability is important to us because we want a world for our children to enjoy. What it means for our brand and business is that we make less money, but we do what we know is right. We take all efforts from production to packaging and shipping to use biodegradable or recyclable products.
As a business, we set out with a model to lower our environmental footprint the best we can. Our products are made from U.S. grown materials. Rather than manufacturing overseas and transporting our product globally, we rely on better quality manufacturing in the Continental U.S. This reduces emissions. Furthermore, we show our customers that all of our shipping materials and packaging are either fully compostable or recyclable."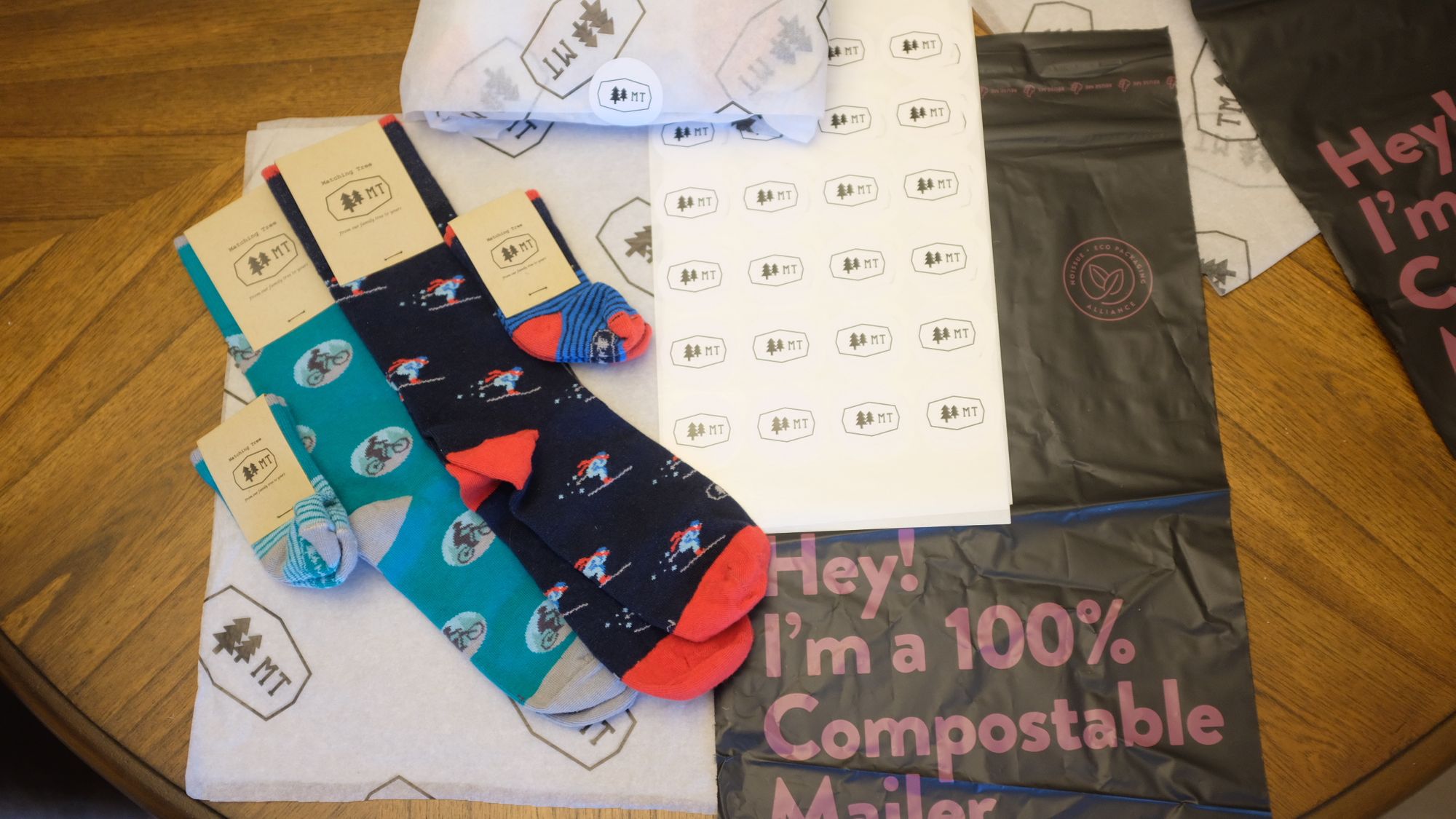 "We chose custom packaging because we offer a premium high-end product. We felt that our consumers would value a high-end domestically made product arriving in a custom package. The products we chose from noissue include compostable mailers, recyclable stickers, and tissue paper. These products allowed us to continue our vision of providing an ethical and environmentally responsible product to consumers from manufacturing to arrival on their doorstep. They never have to think twice about the ethics around the entire process."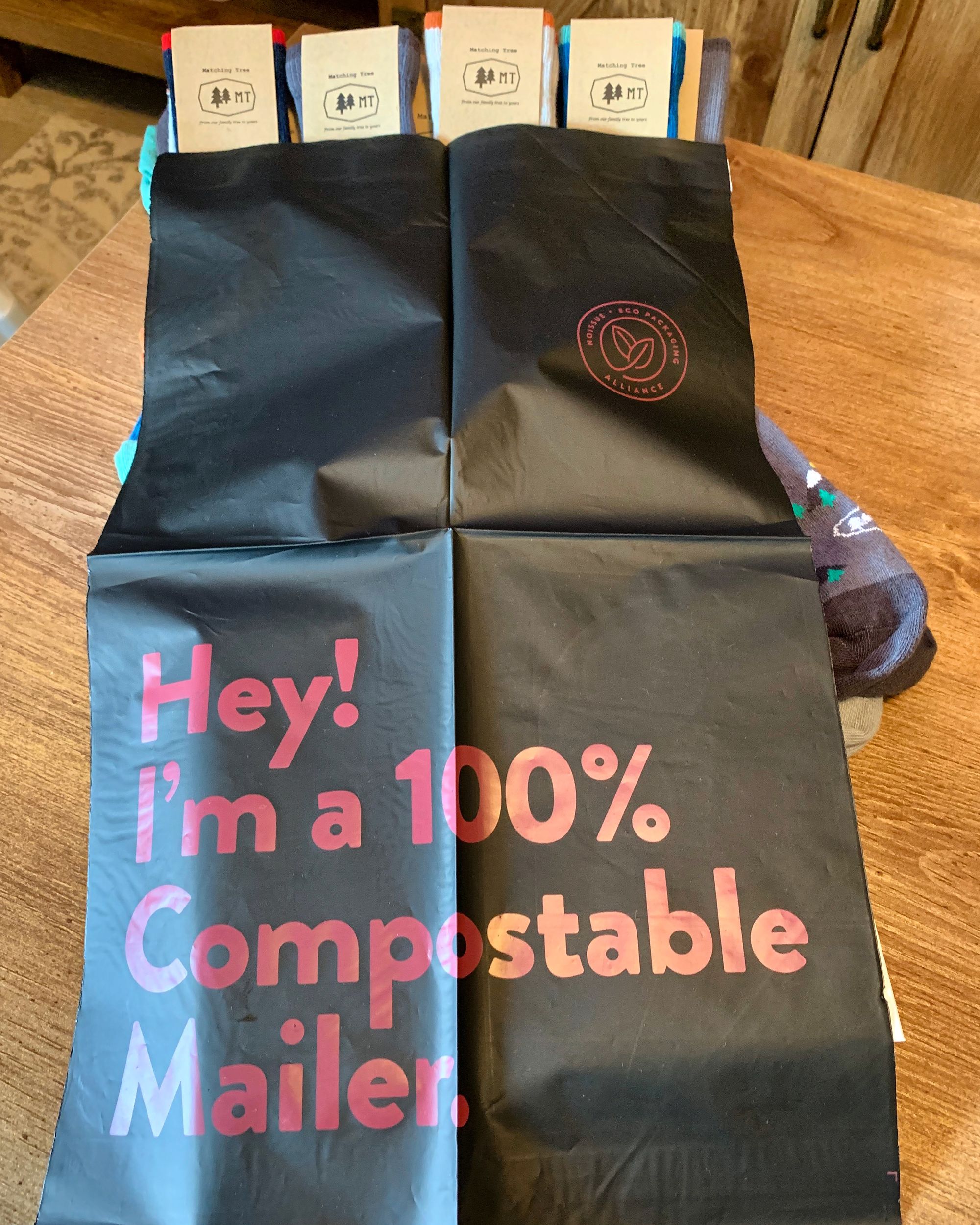 "We chose noissue because we saw from their website that we share a lot of the same values as our small start-up company. We understand that disposable packaging options could be offered with higher profit margins. We want to support another company that trailblazes by example that sustainable and ethical business can be done and can be done well!"
Matching Tree Apparel Fun Fact:
"If I were given one superpower that can help better the situation of the planet, I want it to be photosynthesis. So as a business, I can use it to remove CO2 from the atmosphere."
"Matching Tree is a company ran by a mother. Tracey manages the website, online store, packaging, order and shipping, and the books while holding a one-year-old in one arm and a pair of socks with the other.
To all the other hard-working mothers out there we want you to know that what you're doing isn't easy and you rock!"
---
Find more of Matching Tree here:
Website: www.matchingtreeapparel.com
Instagram: instagram.com/matchingtreeapparel